This article is an opinion based on facts and is meant as infotainment. Don't freak out.
Swipe left for slideshow. Article continues below.
Are there snobs in the midwest? Sure, this area is home to midwest values, middle America, and such. While midwesterners are typically viewed as 'salt of the earth,' you can't deny that in certain places, residents might be a little bit snooty.
Especially in these 10 places in Kansas:
Now we're not so full of ourselves as to just come up with this list from nowhere. We actually analyzed 100 places in the state. And we're not saying there's anything wrong with these cities.
Actually, if we had their wealth and lifestyle, we'd probably be a little snobby, too.
For more Kansas reading, check out:
How we determined the snobbiest places in Kansas
If you're feeling a bit haughty about these rankings, calm down. See, we relied on facts and figures to create this list not just our opinions of those cities.
We started by making a list of every place in Kansas with more than 3,000 people based on the 2013 American Community Survey. That left us with 100 places in the Sunflower State.
We then looked at the following snob-tastic criteria for each of the places on the list:
Median home price (Higher is snobbier)
Median household income (Higher is snobbier)
Percent of population with a college degree (Higher is snobbier)
Private schools per capita (Higher is snobbier)
Theaters per capita (Higher is snobbier)
Art galleries per capita (Higher is snobbier)
Then we ranked each place with a score from one to 100 in each category. We averaged these up into one overall score for each place, and the lowest of those scores went to our 10 snobbiest places.
Again, we're not saying that there's anything wrong with any of these places. In fact, if you're well-educated, well-paid, and highly cultured, good for you!
1. Leawood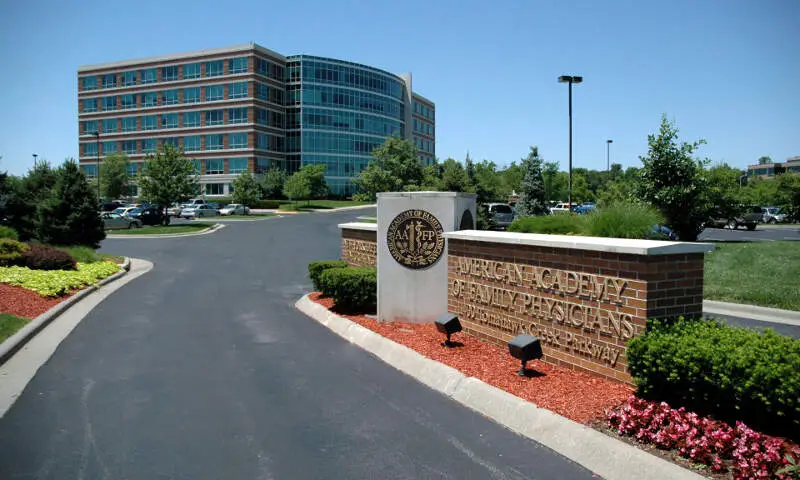 Source: Public domain
Population: 31,995
Median household income: $134,242
Median home price: $391,700
The folks in Leawood are just about the richest and smartest, and live in just about the biggest homes in the state of Kansas.
They're the 2nd wealthiest and the 2nd smartest in all of Kansas. And while they don't have as many theaters, art galleries and other snooty venues as some of the larger cities, there's plenty here to keep them entertained.
Apparently, rich former athletes like to make this place home. If you know anyone in Leawood, don't be surprised if they brag about how they stood in line behind Trent Green at the bank.
2. Overland Park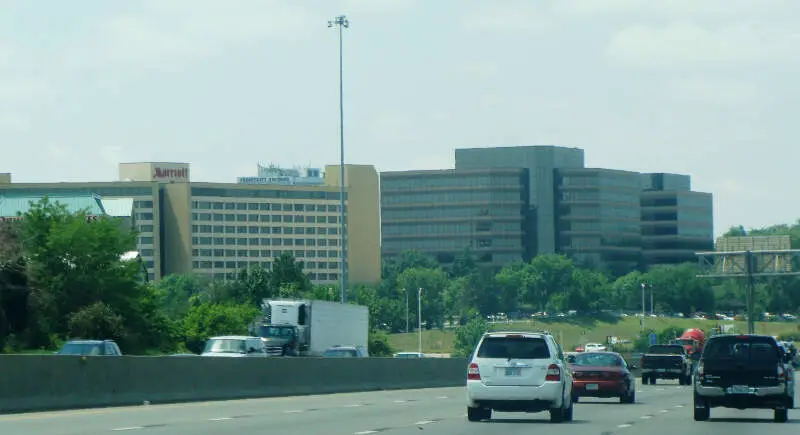 Population: 174,503
Median household income: $73.454
Median home price: $224,404
You knew Overland Park would be on this list. Hey, we're not judging; if we lived here, we might be snobby, too. This place is just so darn cute.
Overland Park is filled with arts and other high brow educational venues, and it has more than a dozen private schools nearby.
Residents may go out of their way to remind you how CNN/Money ranked this city as one of the best places to live in the country once. Other publications have called it one of the best places to grow up, and a great place to raise kids.
3. Mission Hills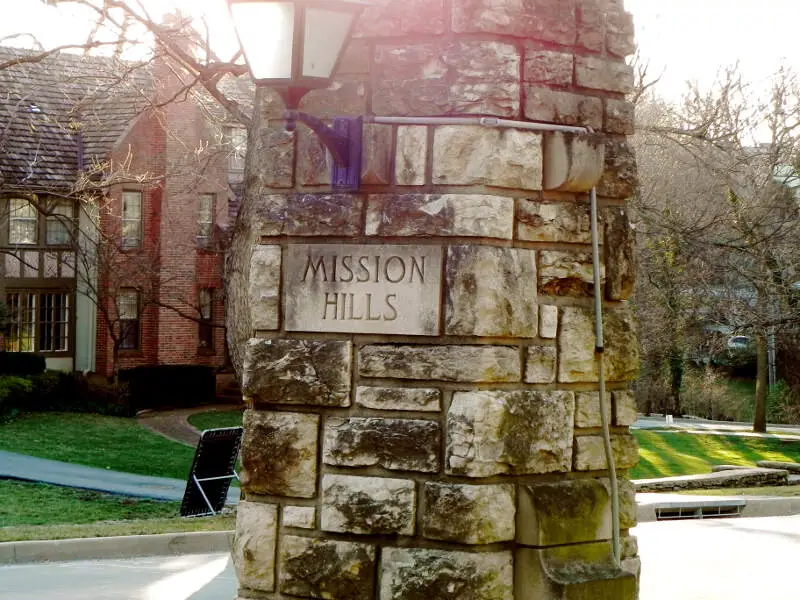 Population: 3,534
Median household income: $219,017
Median home price: $859,605
Mission Hills is on here for one reason. It starts with an M and it ends in ONEY.
These folks are plain loaded. When your house costs more than most other Kansans make in a lifetime, you might be a bit out of touch with the rest of us.
This teeny city outside of Kansas City has quite a few private schools in the area, too. Parents typically send their kids to one of the many secular private schools in the area, such as the Pembroke Hills School and the Barstow School.
Does living in the third most affluent neighborhood in America make you snobby? A little bit, perhaps. Especially if George Brett decides that your community is good enough for him.
4. Prairie Village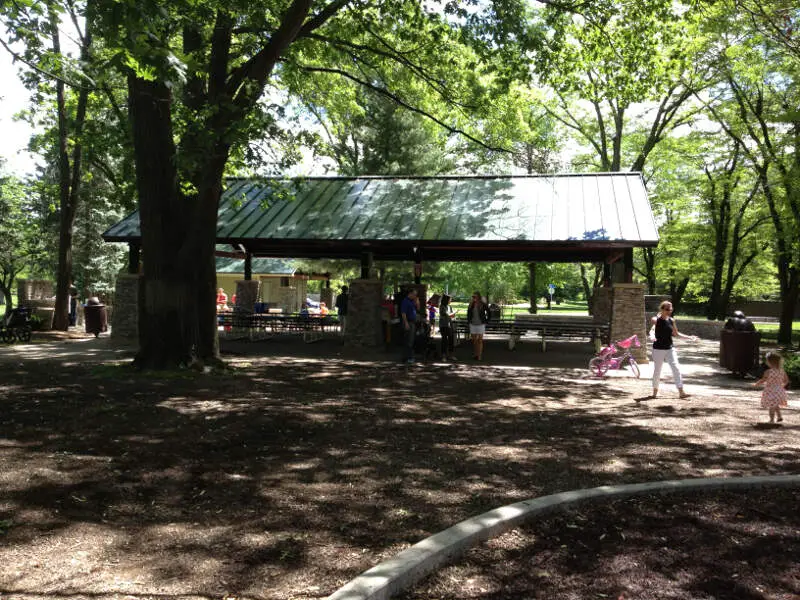 Population: 21,663
Median household income: $83,484
Median home price: $208,304
We're seeing a pattern here. So far, every city that we'd consider snobby is a Kansas City suburb. It makes sense. All of these cities are wealthy, highly educated, and have smatterings of culture and other high brow activities nearby, such as country clubs.
65% of Prairie Village residents have a college degree. And they live in the 'Best Planned Community' in America, according to the National Association of Home Builders.
5. Fairway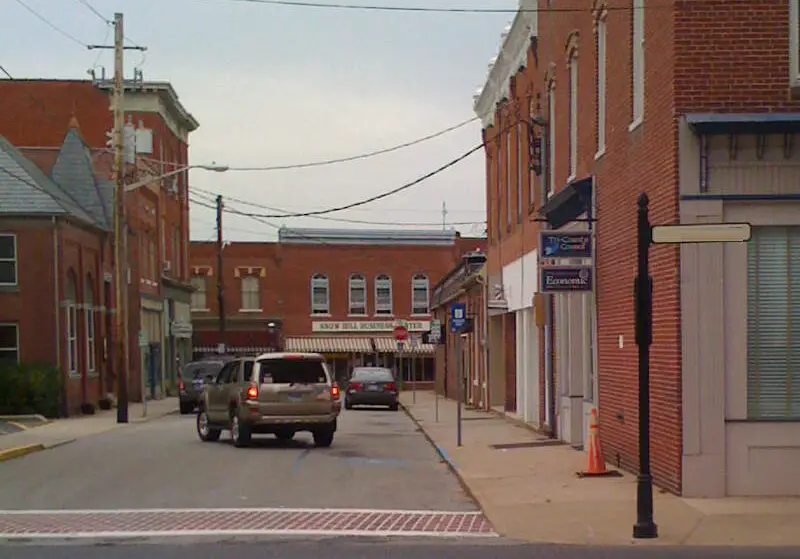 Source: Public Domain
Population: 3,911
Median household income: $102,500
Median home price: $288,303
You know who has the most private schools in their general area? Fairway residents do. When you're pulling your kids out of public school, that's a sign that you might be a little stiff around the collar.
Fairway residents have the 3rd highest incomes and live in the 3rd biggest homes.
Does that make you snobby? Only when you brag about it.
6. Olathe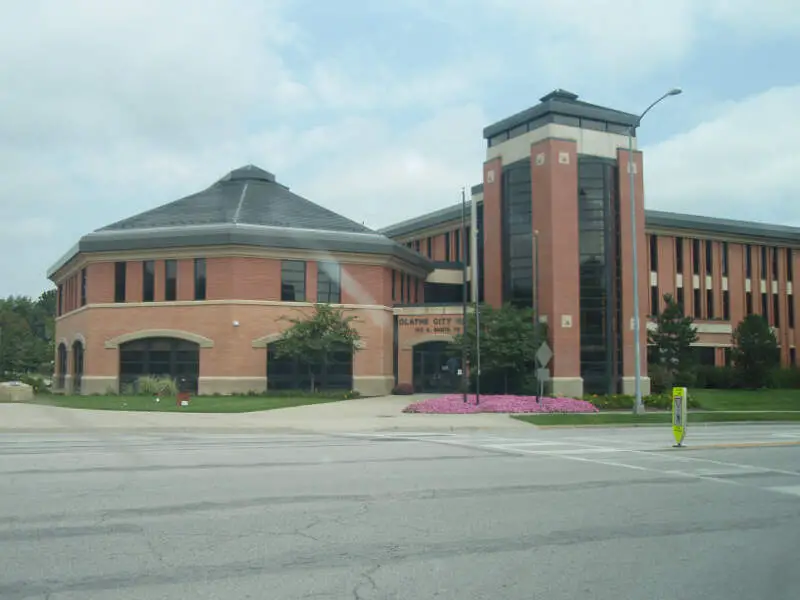 Population: 125,902
Median household income: $76,882
Median home price: $194,303
Olathe ranks in the top ten for every wealth and education category we measured. And they might be a little vain here, too; after all, Olathe means 'Beautiful' in Shawnee.
The list of notable people from Olathe has its own Wikipedia page. Rich, smart, wealthy people from all walks of life either grew up here, or live here currently.
7. Lawrence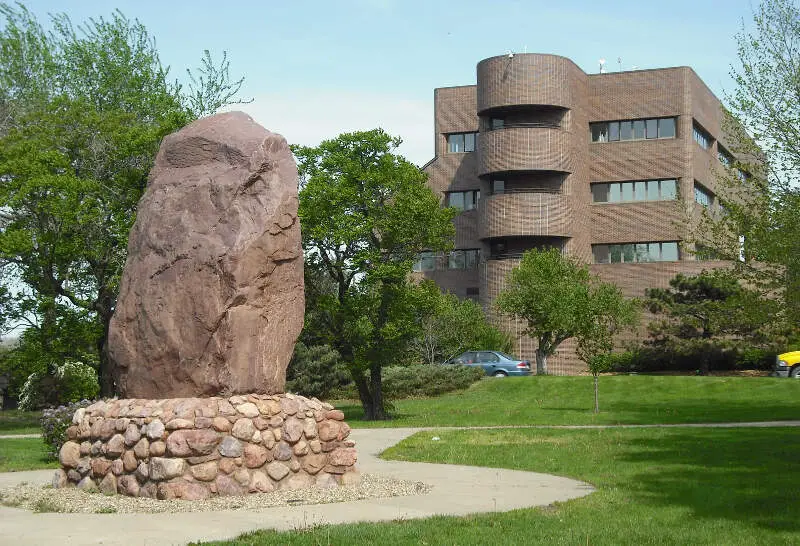 Population: 87,938
Median household income: $44,713
Median home price: $176,404
The folks in Lawrence might not be the wealthiest, but they sure are smart. More than half have a college degree, which is the 6th highest number in Kansas.
And talk about culture! There are almost more arts related venues per capita in Lawrence than anywhere else (especially music).
Are the college kids at KU snobs?
Only when they beat KSU in basketball.
8. Andover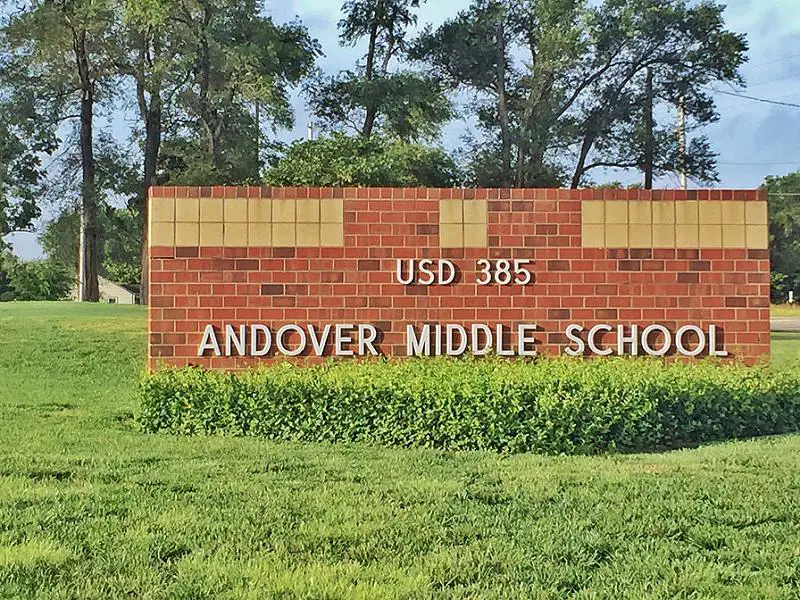 Population: 11,727
Median household income: $84,280
Median home price: $169,505
Andover is the first city on here that isn't a Kansas City burb.
This Wichita-area city is the 4th wealthiest in the state. They obviously value a good (and expensive) education here, because Andover ranks 5th in Kansas for private schools.
9. Lenexa

Population: 48,304
Median household income: $75,091
Median home price: $217,600
This little ole' Kansas City suburb has come a long way since it was once part of the Shawnee Nation Reservation. Now, it's a place with large homes, wealthy people and a decent amount of arts venues.
Lenexa is 5th in Kansas for incomes, and more than half of the town has a college degree. It's also home to a large number of music, dance and arts venues – the 9th most per capita in the state.
Are they swimming in dough here? No. But they are definitely a lot better off than most other residents in the state.
10. Manhattan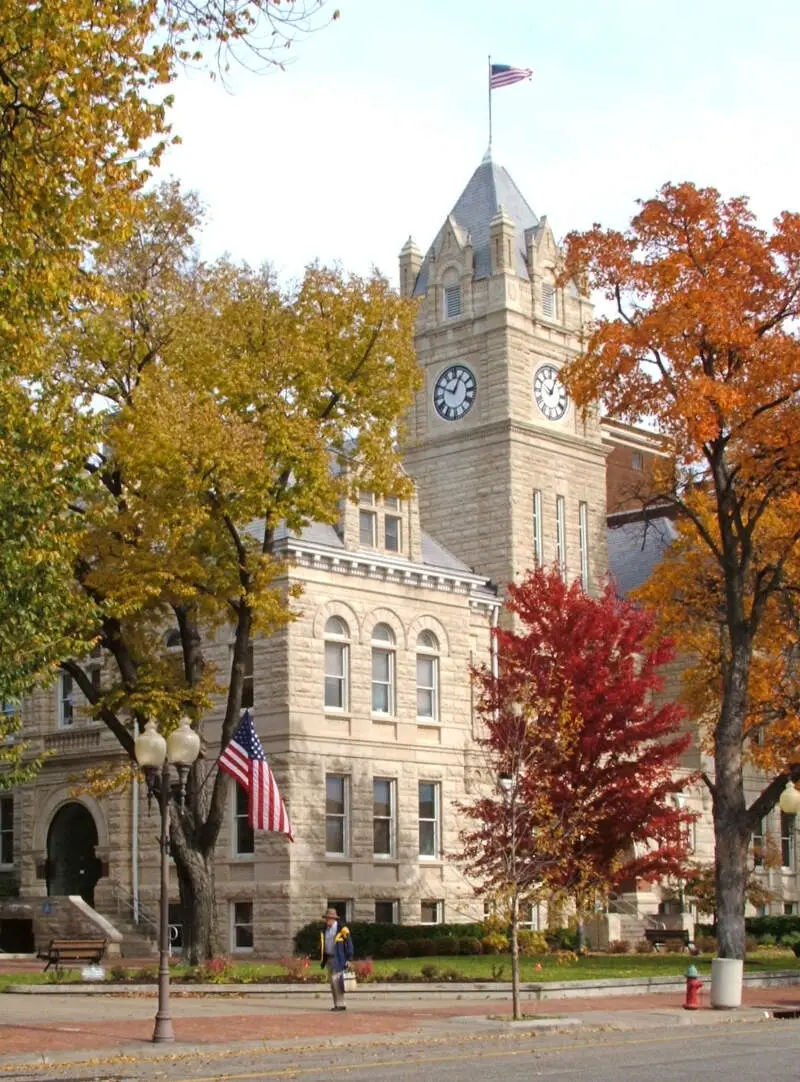 Population: 52,938
Median household income: $75,039
Median home price: $173,203
This college town brags on Wikipedia about being named to various leading lists – everything from best place to live, best place to retire, and best places for a career – so you know that they're a little snooty here.
And that doesn't even take into account the number of arts-related activities in Manhattan, and the number of private school systems in place.
So, yeah, they're snobs over there. Just a little bit.
Summing Up The Humble Pie
When it comes to snobbery, these places in Kansas certainly seem to be heading ever upward. Residents in these communities are well educated, well paid, and appear to have all the sophisticated culture and entertainment of an Ernst Lubitsch film right at the tips of their fingers.
Not that there's anything wrong with that.
If you're interested, here are the least snobby places in Kansas: Galena, Coffeyville, Garnett, Forest Park, Cedartown.
Now that you've enjoyed this, you might also want to read our story on the 10 Most Redneck Cities In Kansas.
Desktop users, there's a chart below with all snobby cities in Kansas ranked from first to last.