Swipe left for slideshow. Article continues below.
Advertisement
[adrotate banner='4′]
When it comes to being a snob, there are all types. You've got your Wine Snobs, your Book Snobs, and of course, your Clothes Snobs. Then there are the Technology Snobs, Car Snobs, Home Snobs, and yes, even City Snobs—as in, I'm better than you because I live in [insert snooty city here].
Now, if you're reading this from Minnesota, you might think that there's no way you could be a snob. With your upper mid-western hospitality and attitude, you bask in humble pie.
And while you certainly may be less snooty than the rest of the country, there are always pockets of snobbery in every state, and Minnesota is no exception.
So without further adieu, here are the 10 snobbiest places in Minnesota, starting with our winner, Lake Elmo:
Lake Elmo is the creme de la creme of the 10,000 Lakes of Minnesota snobbery, meaning they need the biggest slice of Minnesota's humble pie.
And to be clear, we didn't form this list based on our own biases — we relied on the cold hard data. For more on how we ran the numbers, keep on reading. Then we'll take a closer look at each of our top 10 snobbiest places.
For more Minnesota reading, check out:
Advertisement
[adrotate banner='5′]
How We Determined The Snobbiest Places In Minnesota
If you're feeling a bit haughty about these rankings, calm down. See, we relied on facts and figures to create this list not just our opinions of those cities.
We started by making a list of every place in Minnesota over 2,000 people based on the 2013 American Community Survey (We excluded the crazy townships of Minnesota). That left us with 101 places.
We then looked at the following snob-tastic criteria for each of the places on the list:
Median home price (Higher is snobbier)
Median household income (Higher is snobbier)
Percent of population with a college degree (Higher is snobbier)
Private schools per capita (Higher is snobbier)
Theaters per capita (Higher is snobbier)
Art galleries per capita (Higher is snobbier)
Next, we ranked each place in each category from one to 101, where the lower the score, the snobbier the place. Finally, we averaged each place's rankings where the place with the lowest score was crowned 'The Snobbiest Place In Minnesota'.
Now before we start really making fun—or rather, taking a closer look at our top 10 cities, let's just be clear: this list may be completely scientific, but, really, it's all in good fun. These aren't bad places to live.
If you'd like to see more than these top 10, feel free to head down to the bottom of the post for a look at the full list. Otherwise time to put on your monocle (or snow goggles for you Minnesotans), as we examine the snobbiest places in Minnesota.
Advertisement
[adrotate banner='7′]
1. Lake Elmo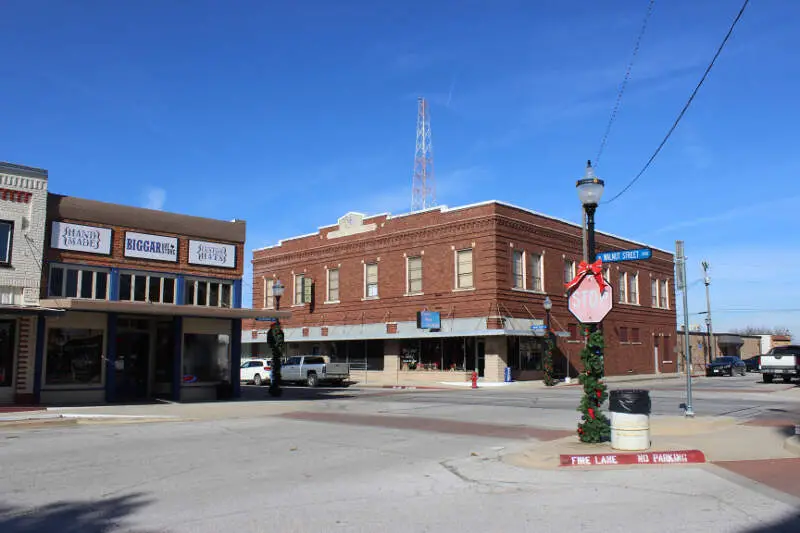 Source: Public Domain
Population: $8,013
Median Income: $106,985
Median Home Price: $378,500
Lake Elmo is home to just about the wealthiest people with the biggest homes in the state of Minnesota. It's so darn cute there with its pristine downtown and grandiose neighborhoods.
So, snobs they might be, but can you blame them?
All kidding aside, lots of the people in Lake Elmo send their kids to private schools. And while there aren't too many culture snobbery activities within city limits here, there are plenty nearby.
So, none of the people in Lake Elmo are strangers to creases in their khakis and Tartan plaid.
2. Excelsior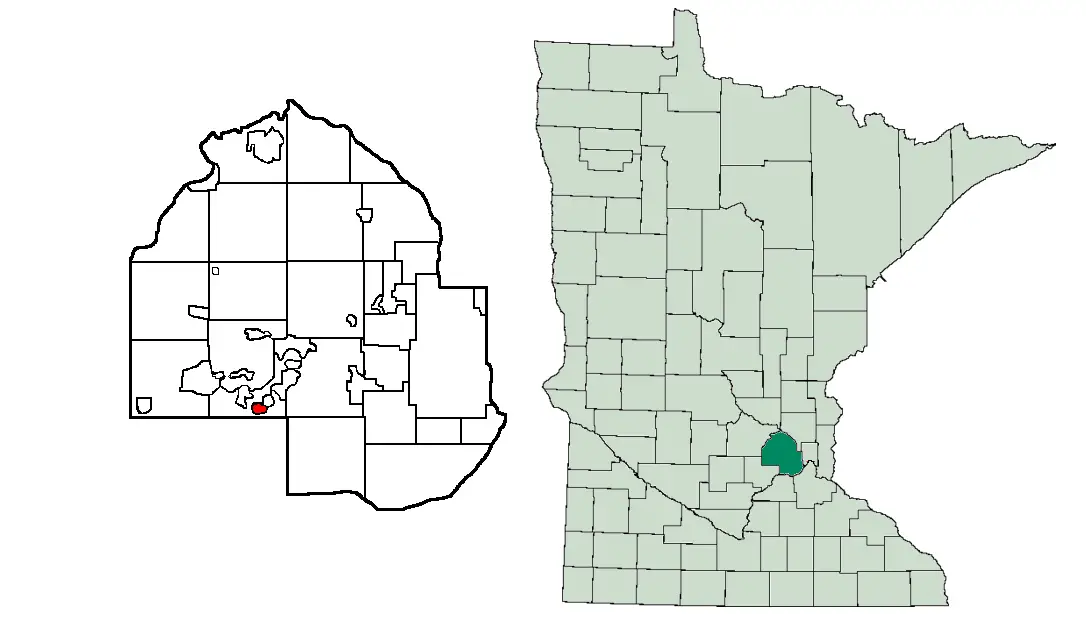 Population: 2,956
Median Income: $53,000
Median Home Price: $396,000
Even the name 'Excelsior' exudes high and mighty, and some might even say the people there have a "We Are Perfect" angelic air about them.
But, Excelsior residents, don't get your halos in a bunch. Just because you were the first community established on Lake Minnetonka doesn't mean you are number one in everything.
Excelsior has some of the most private schools, theaters, and art galleries in the state. Does that make them a snob? Only when they brag about it.
3. Victoria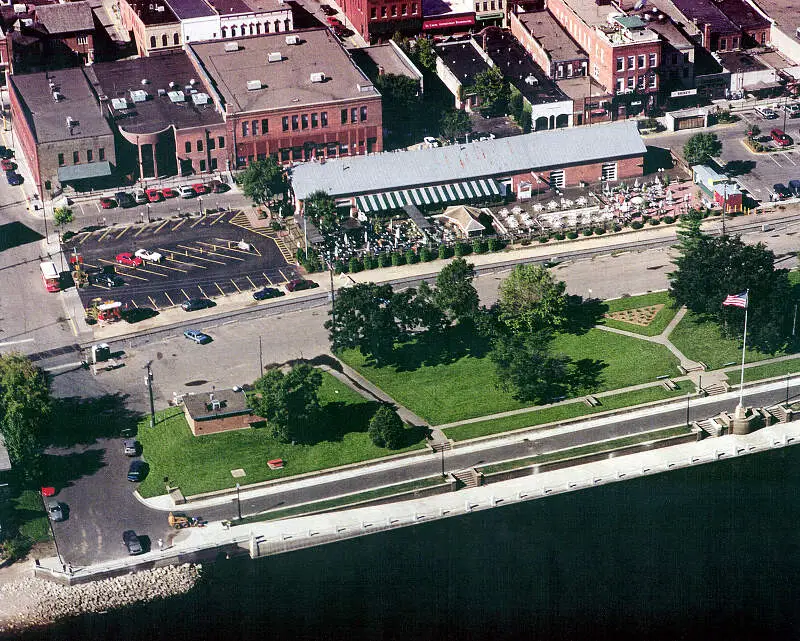 Source: Public domain
Population: 18,229
Median Income: $117,991
Median Home Price: $378,000
There's one reason that Victoria is on this list. It starts with M and ends in ONEY.
They're pretty loaded here in Victoria, a community wedged between a bunch of lakes, nature preserve and private golf course.
So while they have only one private school here, and no real artsy stuff to speak of, they excel in doing what snobby people do best – earning lots of money.
4. Chanhassen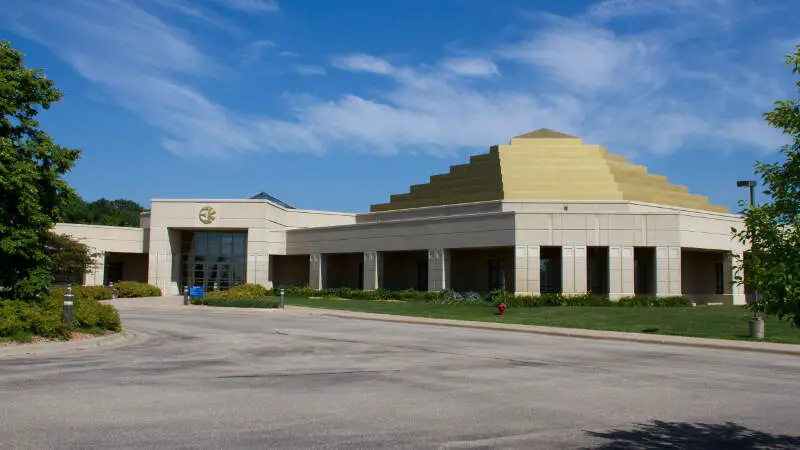 Population: 23,229
Median Income: $103,462
Median Home Price: $348,100
The name 'Chanhassen' comes from the Dakota word for sugar-maple tree, meaning the people here are snobbily sweet. With the second highest median income and the fourth highest home prices, Chanhassen residents make a lot of sugar on their own.
Chanhassen was ranked #2 best place to live by Money Magazine once, and they still can't find enough reasons to brag about it.
According to Wikipedia, Chanhassen's Dinner Theatre is the nation's largest professional dinner theater. That's theatre, people. The fancy way to spell it.
5. Albertville
Population: 6,969
Median Income: $96,631
Median Home Price: $192,300
Albertville, Minnesota is home to the Albertville 'Premium' Outlets, the 2nd highest concentration of private schools in the state, and the largest Performing Arts Center in Minnesota.
Plus, they earn just about more than anyone else in Minnesota. We're not saying the people here are rude. But they definitely know they have it better than most people of the state.
6. Orono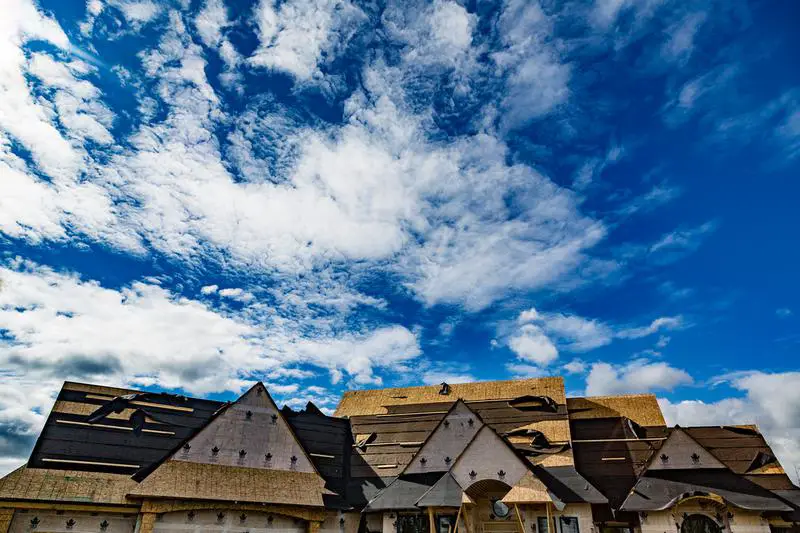 Population: 7,494
Median Income: $113,834
Median Home Price: $610,700
Lakefront property, no matter where you live is always pretty pricey, and the city of Orono is no exception. Located on Lake Minnetonka, Orono boasts the highest median home price: it doubles and triples some of the other cities in the top ten.
So while it may be the 'Hub of Lake Minnetonka,' it could really be named the 'Snob Hub Of Lake Minnetonka'.
Ororo residents are the richest and pretty much the most educated people in the entire state. Don't even try to get into a debate with them about anything. They'll win every time.
7. Eden Prairie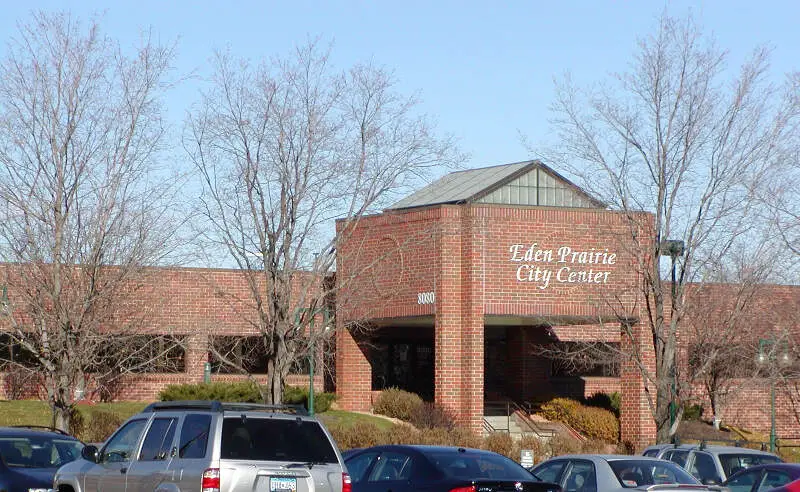 Source: Public domain
Population: 60,843
Median Income: $93,828
Median Home Price: $311,800
Along the Minnesota River is the city of Eden Prairie, home to over 2,200 businesses, and some of the wealthiest members of the Minnesota family tree.
Its been named one of Money Magazine's "Best Places to Live" in America for the last nine years. When your neighbors are Vikings and Timberwolves players, you know you've got it made.
If you know someone from Eden Prairie, they've probably name dropped a few dozen times. You're probably sick of hearing how they stood next to Daunte Culpepper in line at the grocery store again.
8. Rogers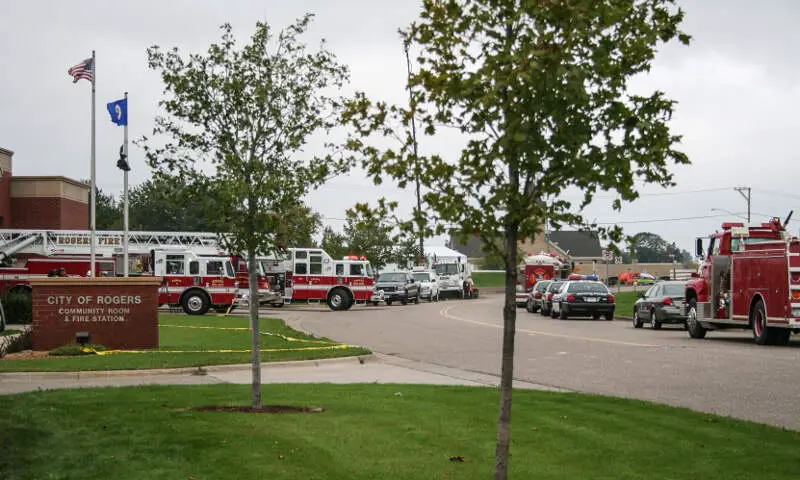 Population: 10,035
Median Income: $96,053
Median Home Price: $269,900
Rogers has a bunch of private schools in the area, and BusinessWeek once called it "The Best Place To Raise Kids In Minnesota". And the city touts that as often as they can, thank you very much.
They're so on their game here that they have video tours of their town on the city's website, in which a stuffy guy in a suit goes on and on about how great Rogers is, and why you should consider it home.
9. Minneapolis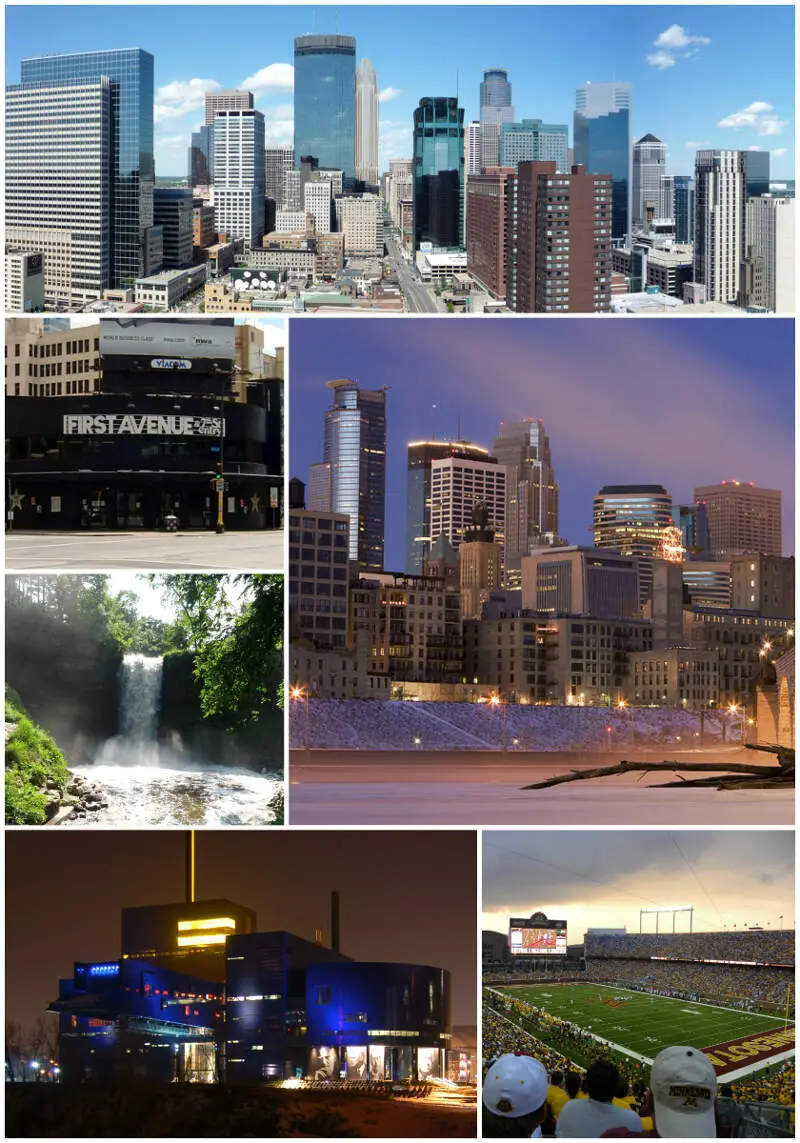 Population: 385,023
Median Income: $48,881
Median Home Price: $216,800
Minneapolis residents certainly aren't the wealthiest, nor are they the most educated. But they are huge culture snobs here. There are more galleries and theaters than pretty much anywhere else in the entire midwest in Minneapolis.
Oh yeah, and Prince is from here. That alone makes them better than you.
10. Mendota Heights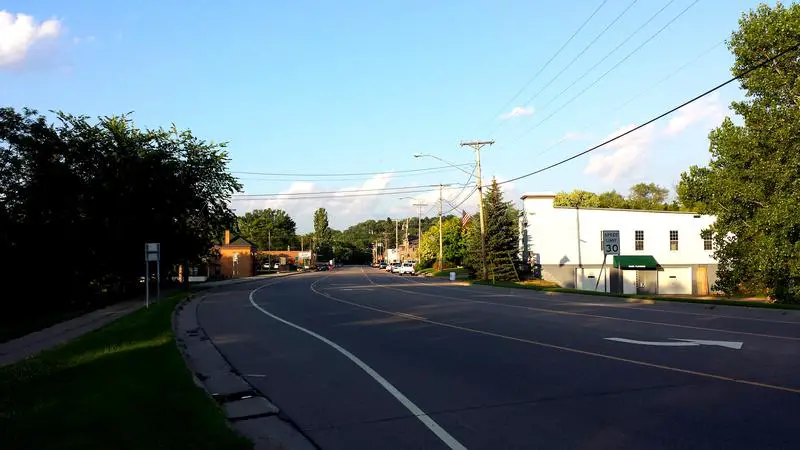 Population: 11,140
Median Income: $100,506
Median Home Price: $356,500
Mendota Heights is an 'affluent' community (their words, not ours) located right outside of downtown Minneapolis. There are more country clubs and private schools here than gas stations, it seems, and the folks here earn just about the most money and live in the fanciest homes in the state.
Plus, someone (we're assuming they are from Mendota Heights) edited the Wikipedia entry for the city to include this: "Mendota Heights is listed among the highest-income places in the United States."
No, they are not, but how very snobtastic of you guys to put that in there.
Summing Up The Minnesota Humble Pie
Well there you have it, the places in Minnesota that needed a piece of humble pie, with Lake Elmo in particular being called out as the snobbiest place in Minnesota.
We also wrote about the 10 drunkest cities in Minnesota if you haven't checked it out yet. Click here to read that one.