This article is an opinion based on facts and is meant as infotainment. Don't freak out.
Swipe left for slideshow
Advertisement
[adrotate banner='5′]
When it comes to being a snob, there are all types. You've got your Wine Snobs, your Book Snobs, and of course, your Clothes Snobs. Then there are the Technology Snobs, Car Snobs, and yes, even City Snobs—as in, I'm better than you because I live in (insert snooty city here).
And you have your new money snobs.
If you're reading this from Virginia, you are probably on one side of the fence or another. You're either an elitist with a lot of money and success, or you're a regular guy. Which is it? Well, it depends on where you live.
And, we can tell which parts of Virginia are the snobbiest by looking at the data.
After analyzing more than 150 cities, we've firmly decided that these are the 10 snobbiest places in the state of Virginia:
This list probably wasn't a shocker for anyone who lives in Vienna, as they are most likely smiling in their big armchairs with a sense of aloofness.
And to be clear, we didn't form this list based on our own biases — we relied on the cold hard data. For more on how we ran the numbers, keep on reading. Then we'll take a closer look at each of our top 10 snobbiest places.
For more Virginia reading, check out:
Advertisement
[adrotate banner='5′]
How we determined the snobbiest places in Virginia
If you're feeling a bit haughty about these rankings, calm down. See, we relied on facts and figures to create this list not just our opinions of those cities.
We started by making a list of every place in Virginia over 5,000 people based on the 2013 American Community Survey. That left us with more than 150 places in Virginia.
We then looked at the following snob-tastic criteria for each of the places on the list:
Median home price (Higher is snobbier)
Median household income (Higher is snobbier)
Percent of population with a college degree (Higher is snobbier)
Private schools per capita (Higher is snobbier)
Theaters per capita (Higher is snobbier)
Art galleries per capita (Higher is snobbier)
Next, we ranked each place in each category from one to 200, where the lower the score, the snobbier the place. Finally, we averaged each place's rankings where the place with the lowest score was crowned "The Snobbiest Place In Virginia".
Time to put on your monocle and go through these snooty places.
Advertisement
[adrotate banner='7′]
1. Vienna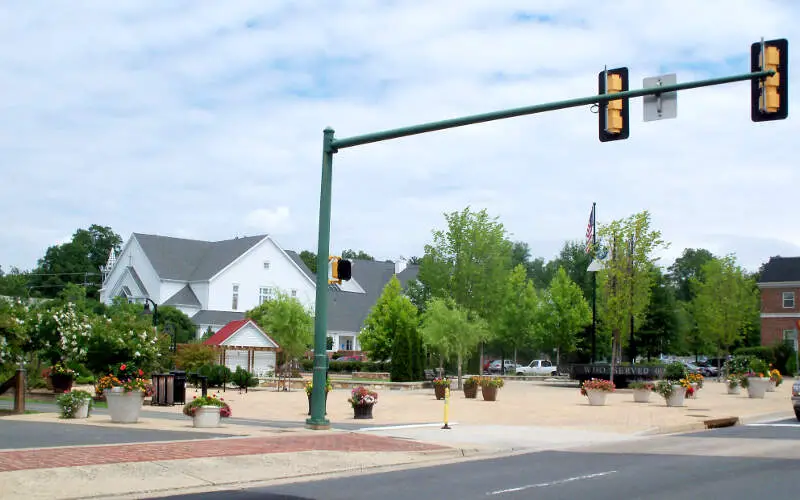 Population: 15,748
Median household income: $119,951
Median home price: $594,500
There are snooty places, there are snobby places, and then there's Vienna. The rest of Virginia has nothing on the self aggrandizing that goes on in the most uncontested snobby place to live in Virginia.
Vienna is home to the most private schools in the state of Virginia, per capita. That means that the kids of Vienna are being groomed to one day take over the snooty crown from their snobby parents one day.
And, don't even try and get into an argument with Vienna folks about art. They also have the most art galleries per capita in the state of Virginia. There's nothing like the feeling of being schooled on post-modernism by a VIenna snob at an art opening.
You'll feel so small afterwords.
The 'Town' of Vienna (because just about every snobby place is a 'town' or a 'village') is short limo ride away from D.C. In fact, almost all of the snobs on this list are in the greater D.C. area. Which isn't a surprise.
2. Great Falls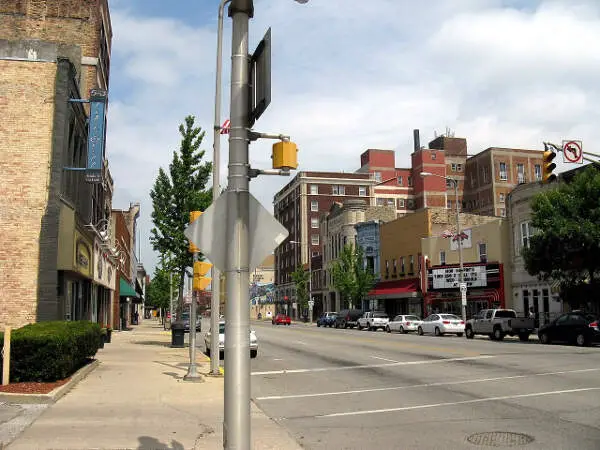 Source: Public Domain
Population: 16,098
Median household income: $217,552
Median home price: $1,097,200
Yes, you read that right. The average home in Great Falls is upwards of a million dollars. That means that the folks in Great Falls live in the greatest, grandest homes in the state. And they're well aware of it, thank you very much.
There's nothing snobbier than living beyond your means. Who really needs a million dollar home anyways? Unless you're a celebrity or actor.
Not only are these the wealthiest human beings in Virginia, they're also just about the smartest. Nearly 4 out of 5 people in Great Falls graduated from college. The other 20% are likely their butlers and maids.
If you want to see them, head northwest of D.C. towards the Potomac. Try not to stare. They'll think that's rude.
3. Gainesville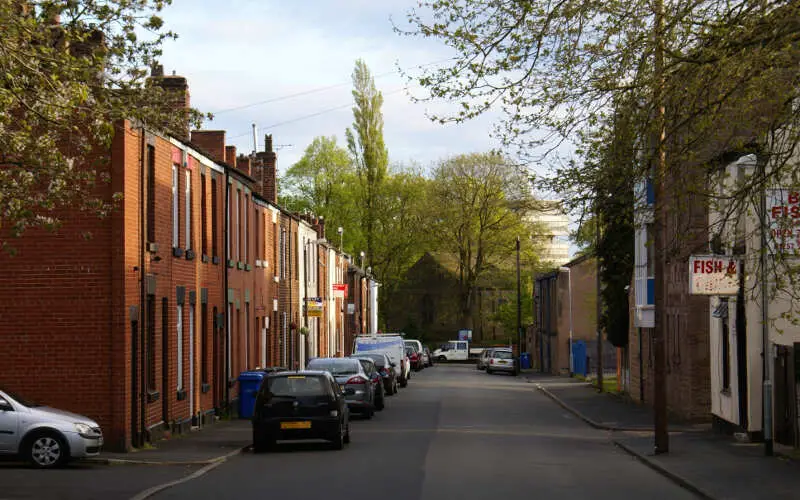 Source: Public Domain
Population: 11,225
Median household income: $125,733
Median home price: $439,500
The folks in Gainesville certainly aren't the smartest or the wealthiest on this list. And they're probably well aware of that. In fact, they're probably reading this list out on their verandas right now, turning their noses up at this study.
The snobberific criteria that Gainesville possesses are the number of private schools (5th most) and theaters (8th most). Is there anything worse than a theater snob? Perhaps a ballet snob?
4. Purcellville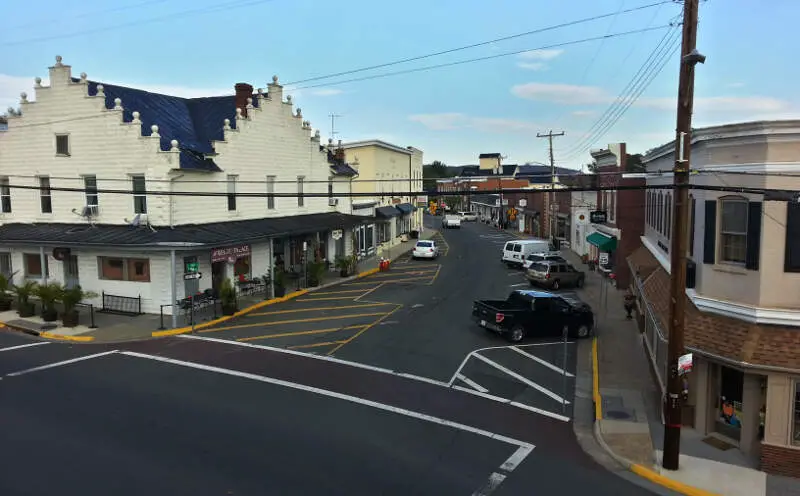 Population: 7,754
Median household income: $119,200
Median home price: $410,800
You can bet that the residents of tiny Purcellville think they're better than you. They are likely much wealthier and live in much larger homes than you.
What also sets these snobs apart is the amount of pure culture that they possess. After all, the Franklin Park Arts Center is right in town, as the very private Loudoun Country Club.
So while you and I are schlepping the kids off at the public school to head off to the 9-5 gig, they are dropping their kids off at the private academy and then rushing off to make their 8:15 a.m. tee time.
5. Brambleton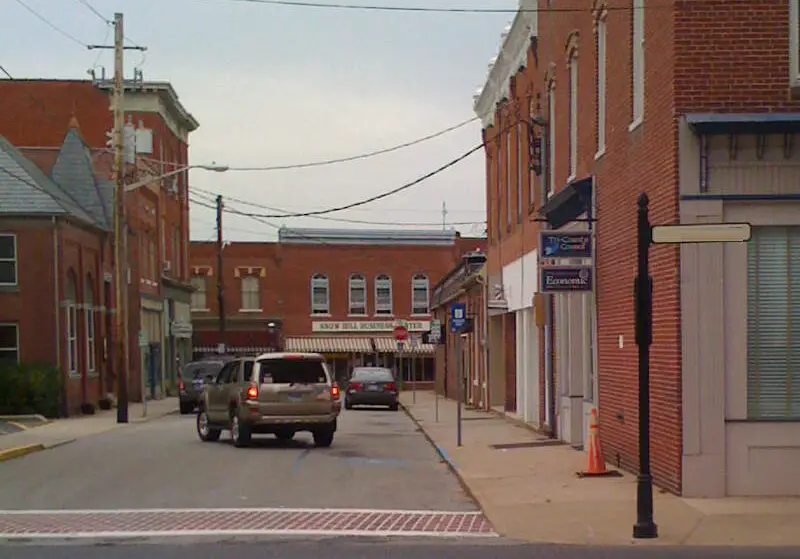 Source: Public Domain
Population: 10,686
Median household income: $161,213
Median home price: $538,500
Don't even try and get into an academic debate with anyone from Brambleton. See, they have one of the highest education levels in the state of Virginia. More than three-quarters of the people here have at least a bachelor's degree.
Instead, perhaps try and talk to them about something more topical. Fantasy football maybe? They'll probably find a way to make you feel dumb about that, too.
Brambleton is a 'master planned community' south of Ashburn. That sounds pretty snobby to us. And their community website is filled with all sorts of accolades. So they're not shy about bragging about how much better off they have it than everyone else.
6. Broadlands
Population: 11,876
Median household income: $158,571
Median home price: $540,800
The people in Broadlands are super smart. Like almost everyone graduated from college – and probably medical or law school – smart.
Does that make them snobs? Not necessarily. But making three times as much as you do, and living in a home that's big enough for three families certainly does.
7. Chantilly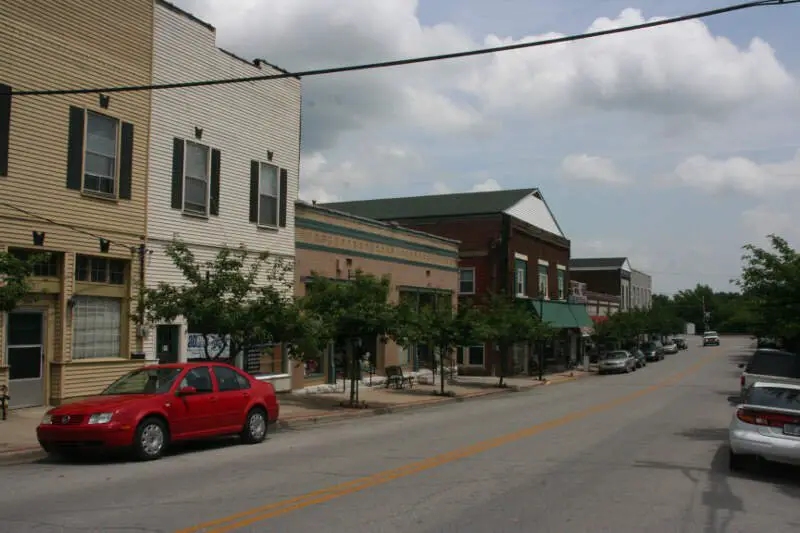 Source: Public Domain
Population: 23,248
Median household income: $123,012
Median home price: $321,900
You're probably not surprised to see Chantilly on this list. In fact, you're probably surprised they didn't rank higher. I mean, pictured above is the assisted living center in Chantilly. Wow.
Any place that's named after a French Château certainly qualifies as being snob central. As does a place with two private Catholic schools. But when the Marriott in town hosts the Bilderberg summit there for years on end, that's when you know you've hit the snob mark right on the upturned nose.
You can bet there's lots of old money here. And there is nothing snobbier than old money. Nothing at all.
8. McLean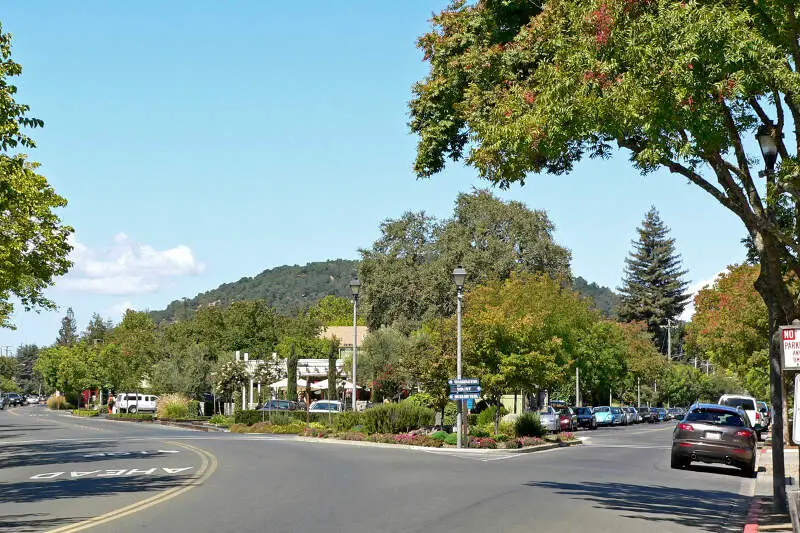 Source: Public Domain
Population: 48,221
Median household income: $179,066
Median home price: $293,000
The hoity toity people of McLean are really rich, and they live in really large homes. You can bet that they love rattling off that they live in the 22102, which is the wealthiest zip code in the state.
Lots of high-ranking government officials, politicians and other high ups make McLean home. In fact, the number of famous people who live here has its own Wikipedia page.
And when you have like a bazillion private schools in your area, you're sending the signal that you think you're better than everyone else.
9. Reston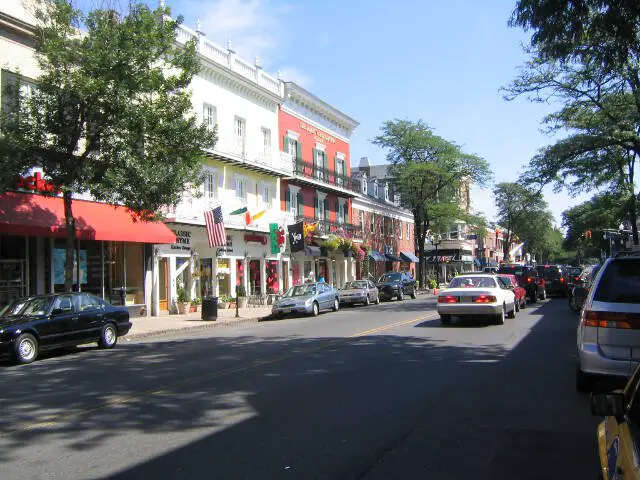 Source: Public Domain
Population: 58,396
Median household income: $105,775
Median home price: $337,700
Reston is the largest city on this list, so that means they have more snobs than anyone else in Virginia.
There are quite a few private schools and theaters in the area, where the Restonites can get together and talk about smart things that you and I know nothing about.
And the fact that CNN ranked Reston as the 7th best place to live in America at one point has certainly not been forgotten among those who live here. You can be sure that they'll probably remind you of that, too.
10. Ashburn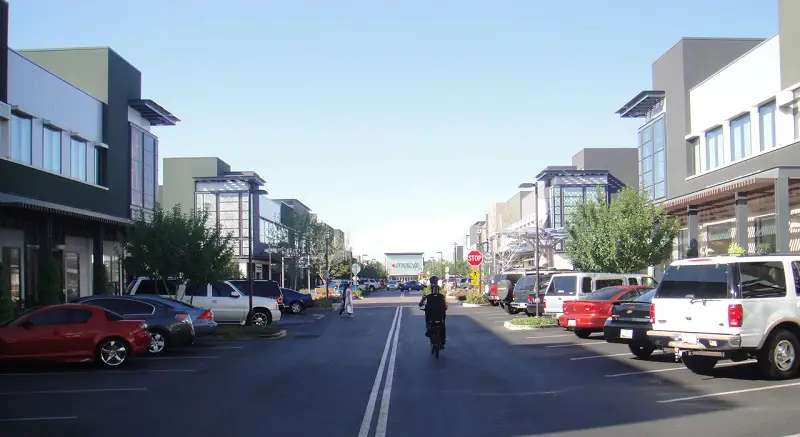 Source: Public Domain
Population: 44,470
Median household income: $120,385
Median home price: $268,100
Ashburn, home of the Redskins' training camp, is a pretty snobby place. It has more than 10 private schools, two manicured country clubs, and one of the highest number of theaters per capita in the state, too.
You can understand why the folks here are a little snobby. Ashburn is just so darn cute.
But that's not something they don't already know.
Summing Up The Humble Pie
Well there you have it, the places in Virginia that needed a piece of humble pie, with Vienna in particular being called out as the snobbiest place in the state.
But, Vienna residents, you probably knew that already.
We also wrote about the most redneck cities in Virginia in case you didn't see it. Click here to read that one.