This article is an opinion based on facts and is meant as infotainment. Don't freak out.
Swipe left for slideshow. Article continues below.
Advertisement
[adrotate banner="4″]
Let's be honest. There are some places where it's just plain easy to find love. If you live in Michigan, you know where we're talking about. The Michigan cities where the bars are packed, people are out and about, and looking to meet new people.
Then there are places that it seems it can be really hard to meet someone new.
Much like these 10 cities:
East Grand Rapids
New Baltimore
Wyoming
Beverly Hills
Kentwood
Grosse Pointe Woods
Muskegon Heights
Rochester Hills
Grosse Pointe Park
Sterling Heights
You might be thinking, "Hey, I live in one of those places. It's not hard to find a date." Well, we're not saying it's hard. We're saying there are much easier places to find Mr. (or Mrs.) Right.
Read on to see why we picked those cities, so you know where to avoid when you're looking to meet someone new. Incidentally, here are the best places for dating in Michigan:
Marquette
Big Rapids
Ferndale
Ypsilanti
Ann Arbor
Kalamazoo
Traverse City
East Lansing
Mount Pleasant
Mount Clemons
Advertisement
[adrotate banner="5″]
How we crunched the lonely numbers
To figure out the best places to find a date in a state, we rely on a complex algorithm that factors in things we generally think make it easy to find single people, and then we figure out which cities have the least number of those things:
Population density (Higher is better)
Lots of single people
Lots of people without kids
Lots of places to meet people*
* We included coffee shops, bars, restaurants and churches per capita.
Here's what's interesting about Michigan, relationship wise:
Michigan is 24th in the nation for divorce rate, 28th in the nation for number of married people (51%), and about average as well for number of people who re-marry. About 24% of people who divorced re-married at least one time in Michigan.
This list is a scientific analysis based on real data and is completely unbiased.
Advertisement
[adrotate banner="7″]
1. East Grand Rapids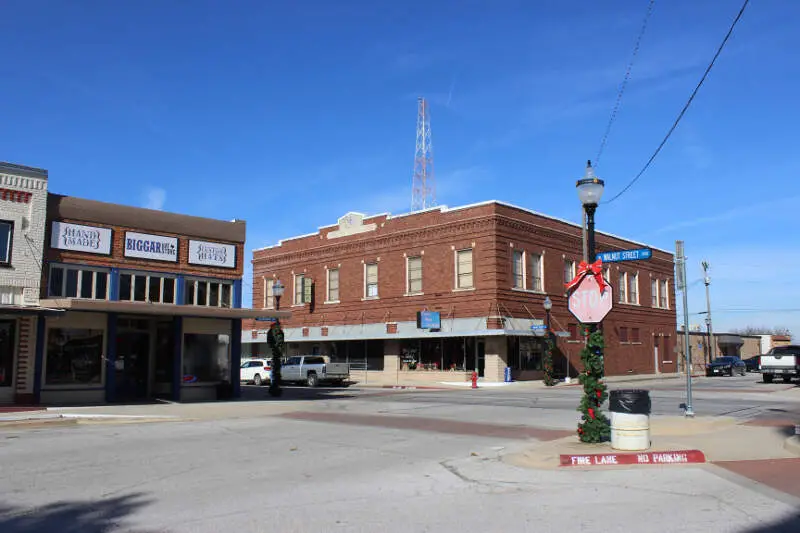 Wikipedia
67% married: Highest
46% with kids: 2nd Highest
Places to meet: 2nd Lowest
It's a densely packed city, but East Grand Rapids has far too many married families with children, statistically. It also has the least number of churches and 2nd lowest number of restaurants, per capita, of all cities we measured.
According to folks on City Data, EGR is different from many other communities. It isn't actually hard to meet people, new members of the community say. However, most of the people you'll meet here are hitched for life. So meeting neighbors at block parties and BBQs is great…if they were only single.
2. New Baltimore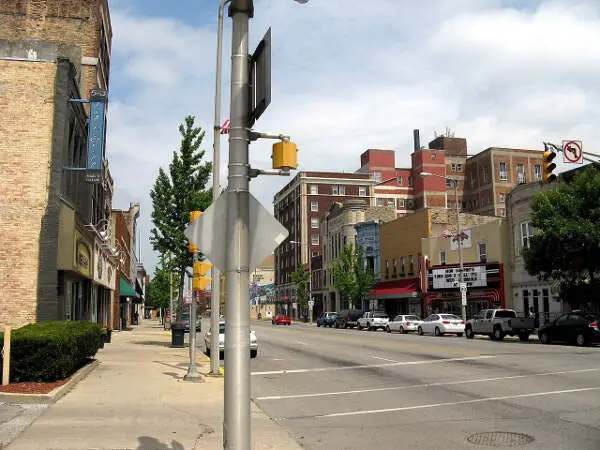 Wikipedia
62% married: 3rd highest
42% with kids: 3rd highest
Places to meet: 17th lowest
There are far more places to meet people in New Baltimore, but like East Grand Rapids, many are married and with children. So it sounds like you have a better chance as a babysitter than you do as a first date.
Women would have the hardest chance here, since there are less men than women by quite a large margin. There's a 2 out of 3 chance that cute guy you bump into at The New Green Street Tavern already has a snuggle bunny at home, thank you very much.
3. Wyoming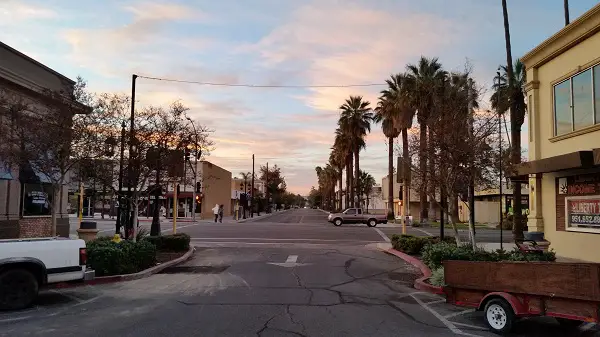 Wikipedia
49% married: 27th highest
35% with kids: 16th highest
Places to meet: 5th Lowest
There is a much higher chance for finding someone single and child free in Wyoming. However, there are not very many places to meet someone new.
Bars and coffee shops are going to be the hardest places to spark up a new flame, since there aren't very many of either one located here. You'd have better luck on a random dating site, unfortunately, than you would at an area location.
4. Beverly Hills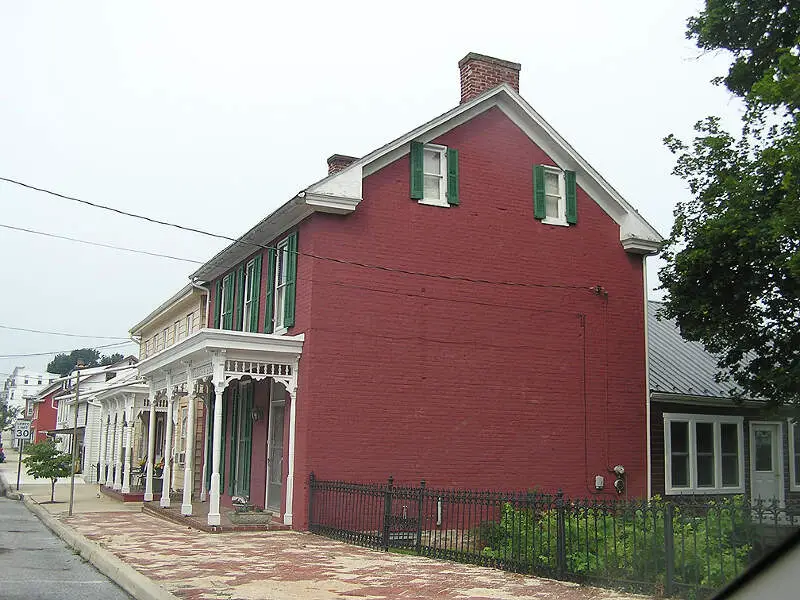 Wikipedia
62% married: 4th highest
36% with kids: 13th highest
Places to meet: 7th lowest
Almost two-thirds of people in Beverly Hills are already married and 32% have children. So, unless you're trying to hook up with someone who's already tied down, you're gonna have a bad time.
Who has it the absolute hardest? Women by far. They outnumber men by 10 percentage points.
5. Kentwood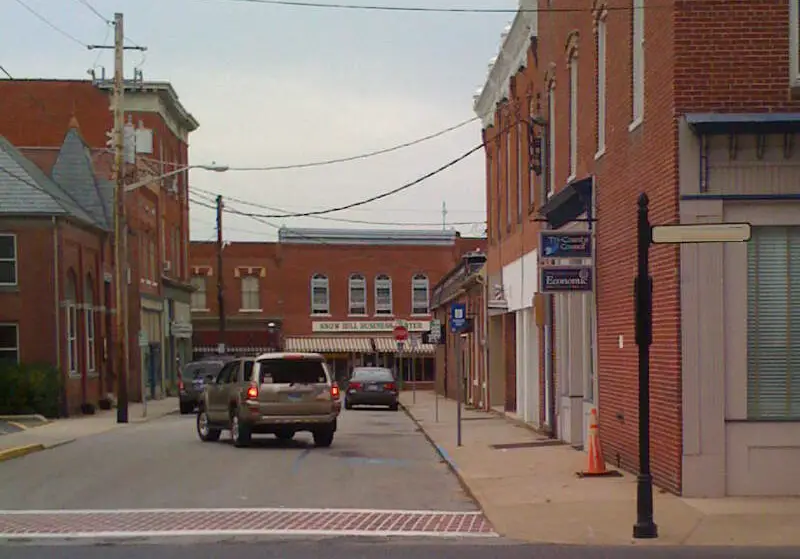 Kentwood, MI
48% married: 31st highest
33% with kids: 30th highest
Places to meet: 2nd lowest
While there aren't a ton of available people in Kentwood, at least there are more potential mates here than in the cities listed above.
However, it's going to be hard to meet someone out and about, especially in bars and coffee shops: There are the 10th lowest of each, per capita, in Michigan.
Said someone on City Data: "Kentwood is boring, especially for a 25-30 year old."
6. Grosse Pointe Woods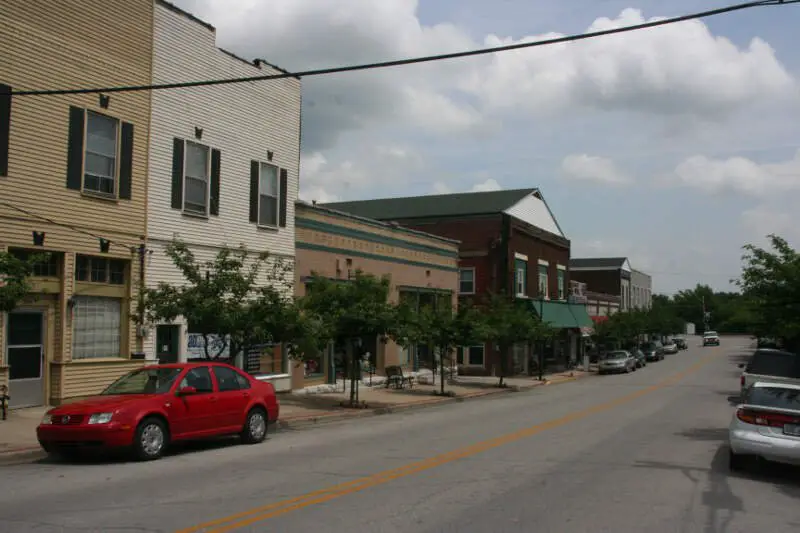 Grosse Pointe Woods, MI
58% married: 7th highest
32% with kids: 25th lowest
Places to meet: 3rd lowest
This little community northeast of Detroit is a hard place to find someone who isn't married. Females have it the worst – they outnumber males by more than 9%. Actually, females outnumber men in many cities in Michigan, giving men a huge edge in the Wolverine State dating scene.
If you're really hard up to meet someone in GPW, you could go and hang out at the area's uppity Lochmoor Club and see if you can strike it rich.
7. Muskegon Heights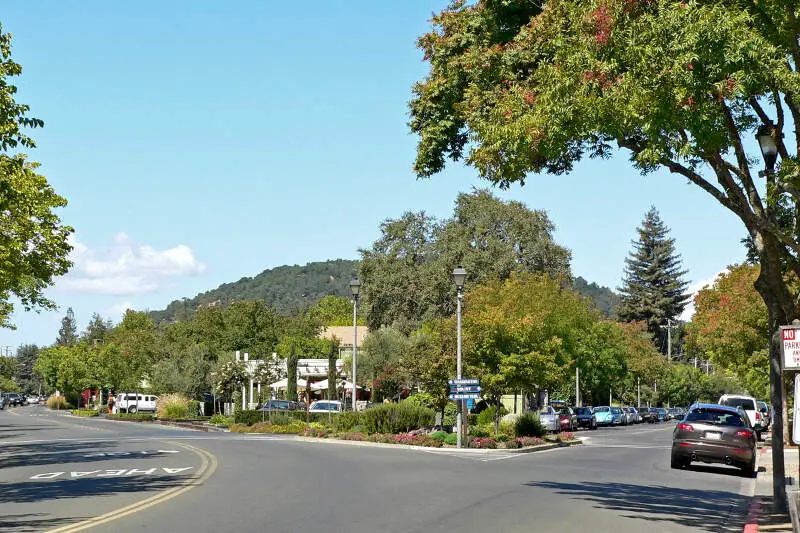 Muskegon Heights, MI
27% married: 82nd highest
48% with kids: Highest
Places to meet: Lowest in MI
The married rate in The Heights is actually one of the lowest in Michigan (27%), but the number of people with kids is the highest in the state, at 48%.
And there aren't really any places at all that you can expect to meet someone new here. Except in jail.
8. Rochester Hills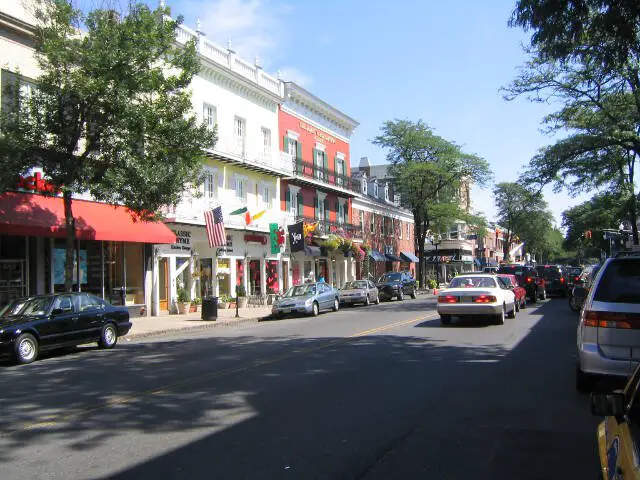 Rochester Hills, MI
59% married: 6th highest
32% with kids: 36th highest
Places to meet: 4th lowest
Again, females will have a much harder time than males, but both genders will most likely be on a long search for a new relationship if they're looking in Rochester Hills. There are just too many people who are already settled down, and few options for meeting those who aren't.
9. Grosse Pointe Park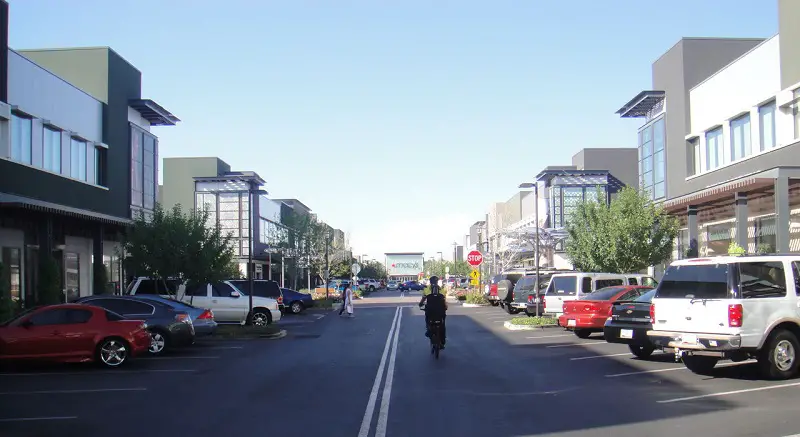 Grosse Pointe Park, MI
58% married: 8th highest
36% with kids: 11th highest
Places to meet: 7th lowest
This whole Grosse Pointe region along Lake St. Clair is just tough for finding love. You'd have a much better chance making the short drive into Detroit, which finished 58th of 93 cities.
The population in GPP has dropped nearly 8% in the last ten years, making it even harder to meet that perfect someone.
10. Sterling Heights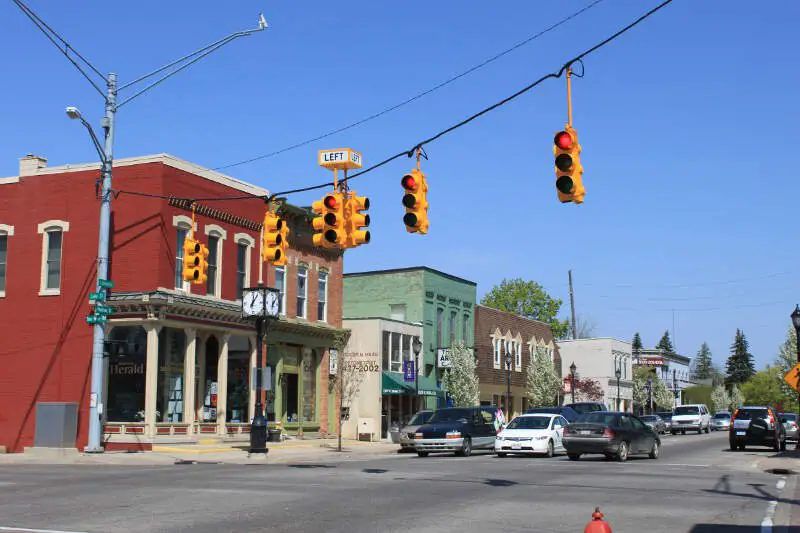 Sterling Heights, MI
53% married: 15th highest
32% with kids: 38th highest
Places to meet: 14th lowest
This just about clinches it. The entire northern suburbs of Detroit are the absolute worst for finding a new relationship. More than half of the people in Sterling Heights are married, and 1 in 3 has at least one kid at home.
For the few singles ready to mingle in Sterling Heights: You have an uphill battle. But at least you have one another.
There You Have It
If you're measuring the locations in Michigan where there are a high number of married people with kids, and few places to meet, this is an accurate list.
Additionally, here are the best places for dating in Michigan:
1. Marquette
% married: 17th lowest – 34%
% with kids: 3rd lowest – 20%
Places to meet: Highest
2. Big Rapids
% married: 3rd lowest – 19%
% with kids: 10th lowest – 23%
Places to meet: 4th Highest
3. Ferndale
% married: 20th lowest – 35%
% with kids: 5th lowest – 20%
Places to meet: 7th highest
4. Ypsilanti
% married: 4th lowest – 19.8%
% with kids: 2nd lowest – 19.4%
Places to meet: Highest
5. Ann Arbor
% married: 47th lowest – 33%
% with kids: 4th lowest – 20.3%
Places to meet: 8th highest
At least there are lots of single people in these five cities, right? We didn't say anything about the quality of the dating scene…
We also wrote about the 10 Drunkest Cities in Michigan if you didn't happen to see it.
Desktop users, below is a chart of all the cities, from worst for dating to best: