This article is an opinion based on facts and is meant as infotainment. Don't freak out.
Swipe left for slideshow
Advertisement
[adrotate banner="5″]
California has often been called The Golden State. And lot of people romanticize about California being the place of dreams, where everyone is sitting on the beach, looking good in their tight fitting, trendy clothes. A place where it shouldn't be too hard to find excitement.
It should be easy to find your soulmate, here, right? After all, California is supposed to be party central. At least that's what Katy Perry sings about.
But is it really like that in California? Of course not. Sure, there are certain locations where it's a lot easier to find the man or woman of your dreams. But the purpose of this post is to use science and data to determine which places are the worst you could possibly live in California if you have to find true love.
After analyzing 425 of the state's most populous cities (over 5,000 people), we came up with this list as the 10 hardest places to find love in California:
Hillsborough
Woodside
Los Altos
La Habra Heights
Saratoga
Rolling Hills Estates
Atherton
Indian Wells
Orinda
La Cañada Flintridge
You might be thinking, "I live here, and I found true love." Well, the odds are, you didn't meet your spouse in the city you live. You probably moved there after you were married. Because these places are real snooze fests.
Read on below to see how we crunched the numbers and see how your city fared. Los Angeles, San Diego and San Francisco are all much easier places to find that perfect someone. But not necessarily the best places.
The best place to find love in California? That would be Davis. More on that later.
How do you decide if a place is romantic or not?
In order to rank the worst places to find love in California, we had to determine what criteria helps people meet. It isn't a stretch to assume that people will meet where there are plenty of young singles in areas with high population densities.
So we scraped the internet for those criteria, asked for the opposite of those, and it spit out the answer. Like magic.
How we crunched the numbers
We threw a lot of criteria at this one in order to get the best, most complete results possible. Using the census bureau, we analyzed:
Population Density (The higher the better – meaning there's a better chance to meet someone you like)
Population with residents over 35 years old
Population with residents over 65 years old
Number of married households
Average resident age
Number of people with children
If you'd like to see the complete list of cities, scroll to the bottom of this post to see a link to the entire data set.
This list is a scientific analysis based on real data and is completely unbiased.
1. Hillsborough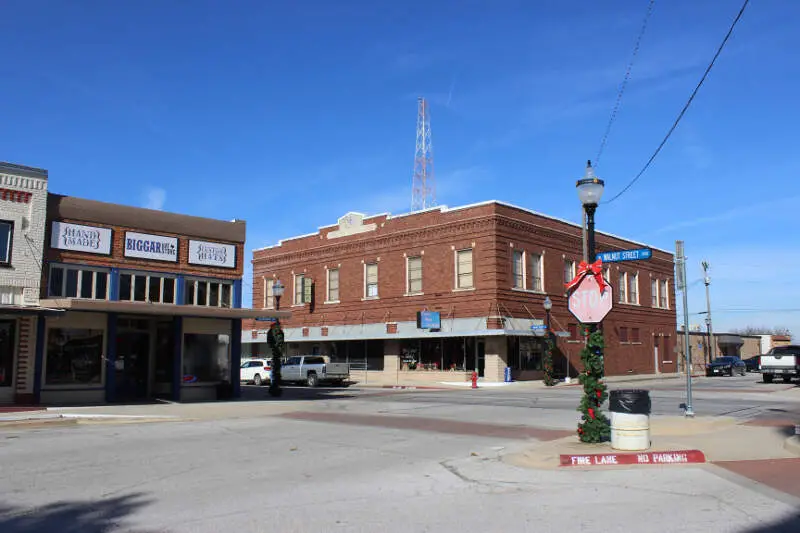 Source: Google Maps
Population: 11,000
When you're looking at science and data, Hillsborough is by far and away where you'll be looking for love in all the wrong places. Let's see why.
Hillsborough is a suburb of San Francisco, near San Mateo. First off, 70% of the people here are married. You're not gonna get lucky going out here, trying to find Mr. Right. That is, unless he's visiting from out of town.
The average age of someone in Hillsborough is 46. If you're not married by the age of 46, you're probably not going to get married. That's just the way it is, folks.
And when you consider that 43% of the people here have kids, if you're out trolling town for someone to love you, odds are, you're going to be pretty disappointed.
Add it all up, and you're better off getting on the CalTrain and heading up to San Fran if you want to find someone to spend your weekends with.
2. Woodside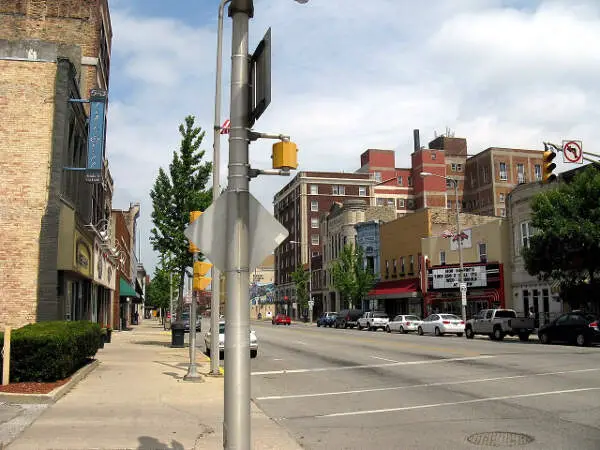 Source: Google Maps
Population: 5,354
So far, the Bay Area is 0-2 when it comes to its suburbs being love land.
Woodside is a tiny place located in the hills behind Stanford. If you are a student at Stanford, there's no use hiking up the hill to seek out your mate. Because you'll be really disappointed.
64% of the population here is older than 35. And since it's a ritzy area, if you don't have a lot of money, odds are that the people under 35 won't date you unless you're loaded. Hey, that's just the way it is, folks.
Plus, more than half of the people here are old. Like 65 years or older. Sure, if you're single, and looking to mingle in elderly land, you might join a church group in Hillsborough and try and bump into someone at the weekly Bingo game. Or, you could just go to OurTime.com and try your luck there.
3. Los Altos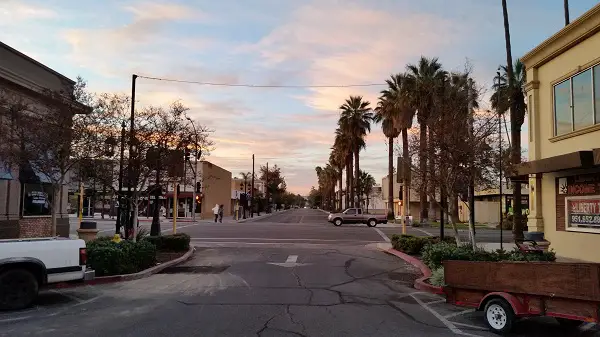 Source: City of Los Altos on Facebook
Population: 8,126
Ouch, Bay Area. You're 0 for 3.
Los Altos is a smallish community right outside of Mountain View. If you work at Facebook, or some other tech startup, you might want to just look for your soulmate within the confines of work, because you're most likely not going to find it down the street, where 71% of the people are already married, and 52% of them are over 65.
4. La Habra Heights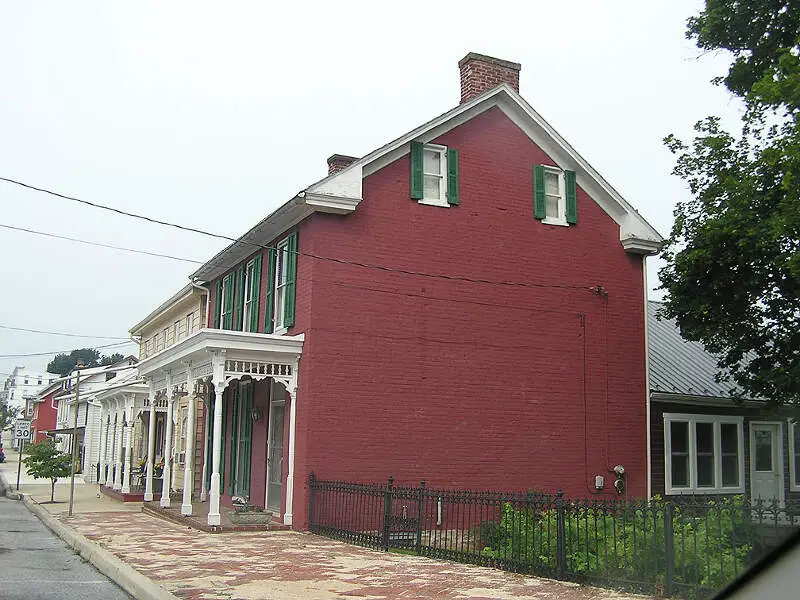 Source: Google Maps
Population: 5,371
If you're looking for someone to love you, and you're wandering around in the hillsides above La Habra, you're already starting off on the wrong foot. Located in the suburbs of Los Angeles, you'd be better off heading down to the beach to score.
LHH has the 12th oldest population in the state, where 54% of the people here are older than 65. Plus, 62% are married, and 32% have kids.
5. Saratoga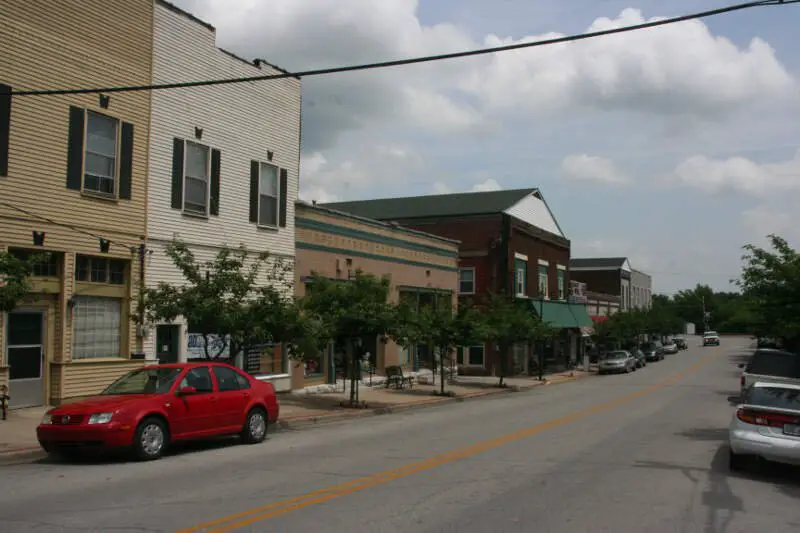 Source: City of Saratoga on Facebook
Population: 30,335
At least there's a lot of people in Saratoga. But there's a lot of people who aren't interested in you. You'd be much better off driving to San Jose, which ranks a lot younger and a lot more single (read: more into you).
The population of Saratoga is very much older than most cities in the state. 67% are over the age of 35, and 38% already have children. Which means while you're trying to make eye contact with that cute guy across the street, he's chasing down his kids.
6. Rolling Hills Estates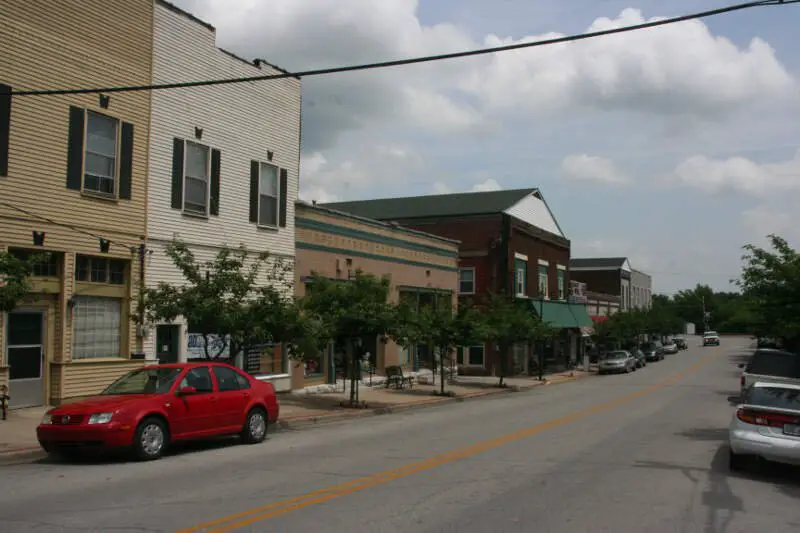 Source: City of Rolling Hills Estates on Facebook
Population: 8,132
Let's be honest here. If you've ever been to Palos Verdes, Rolling Hills Estates or anywhere near this part of Los Angeles County, you'd know that unless you happen to bump into a cutie pie at Whole Foods who is single for some reason, and you don't drive a nice car and you don't have a desirable area code, they're not interested.
Forget about the stats on how old and married everyone here is. She's just not that into you.
7. Atherton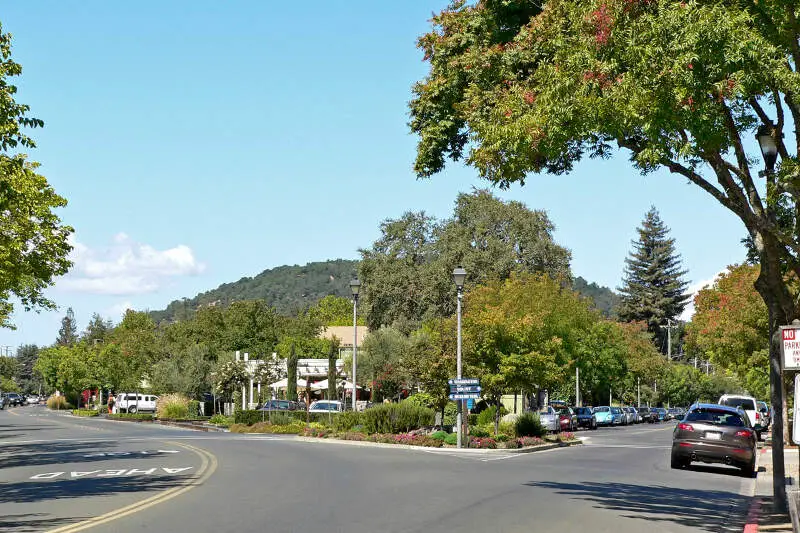 Source: Google Maps
Population: 6,993
Boy, the whole area in the south bay is just snoozeville when it comes to excitement. Here in Atherton, a small town near Redwood City, you'd have a better chance using Tinder or Match than you would trying to meet someone your age who wants to date you.
53% of the population here is considered elderly, and 65% are married. In fact, there are only 12 other cities in California with less married people per capita.
8. Indian Wells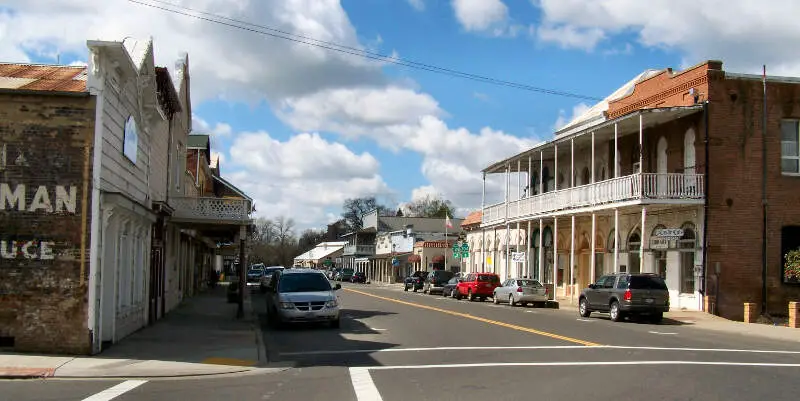 Source: City of Indian Wells on Facebook
Population: 5,040
Indian Wells has the 2nd oldest population in the state, where 81% of the population is elderly. So if you're in Indian Wells trying to find a soulmate, you're most likely looking for someone with deep pockets. Go down the street to Palm Springs if you want to pull that stuff. Everyone will spot it a mile away, you jerk.
9. Orinda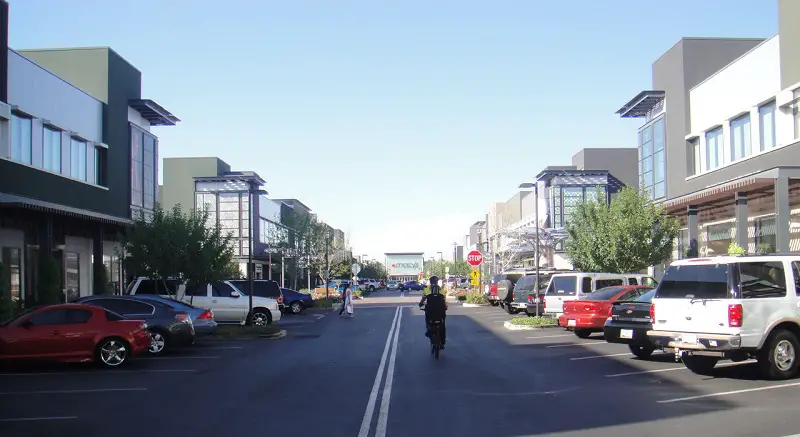 Source: City of Orinda on Facebook
Population: 18,108
Orinda is up in the hills above Berkeley. You'd be a lot better off going down to Berkeley if you want to meet a hippie to share your life with. Because there are only 8 other cities in California with more married people. A full 68% of the population is already hitched, and 64% are over the age of 35.
10. La Cañada Flintridge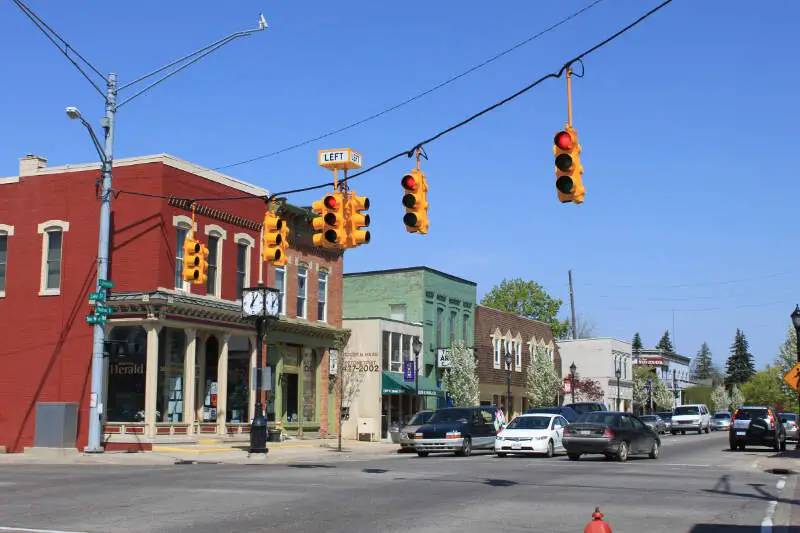 Source: Google Maps
Population: 4,730
There's ñot a good chance that very many people in La Cañada will be into you. 60% are over the age of 35, and almost half of the people already have kids.
You'd be much better off ñot wasting your time here, and heading down the 210, where in Pasadena, and Glendale, there's a much younger, more exciting vibe. And a much better chance that your advances will be reciprocated.
There You Have It
If you're looking at cities in California where it's hard to find love, where the populations are very old, married already, and already have little ones running about, this is an accurate list.
Mobile users: Here's a link to the complete data chart.
If you're also curious enough, here are the best places to find love in California, according to science.
Davis (Pop. 65,670)
San Luis Obispo (Pop. 45,454)
Santa Cruz (Pop. 61,235)
Emeryville (Pop. 10,026)
Arcata (Pop. 17,559)
Berkeley (Pop. 114,046)
We also wrote a story on the worst places to live in California. You might find it stimulating. Click here to read it.
Disclaimer: This article is an opinion based on data. It should not be taken as fact.