Editor's Note: This article is an opinion based on facts and is meant as infotainment. Don't freak out we updated this article for 2021. This is our seventh time ranking the worst places to live in Pennsylvania.
Article Table Of Contents
(Skip to section)
Ah, the P.A. Where you've got two liberal bookends, and in between, some pretty rural stretches of conservatism. The only place in the country where all the sports teams have the same colors, and where the fans actually know what the heck they're talking about.
And then there's the food and the culture. Plus, Pittsburgh has been named as one of the best cities in the nation many times over now.
Pennsylvania might be one of the most interesting and unique states in the nation.
Is it all good in the Keystone State? Of course not. Just like every other state, PA has its least desirable spots. The purpose of this post is to use science and data to determine which places are the worst you could possibly live in if you make Pennsylvania your home.
After analyzing 170 of the state's most populous cities (over 5,000 people), we came up with this list as the 10 worst places to live in the state of Pennsylvania:
The 10 Worst Places To Live In Pennsylvania For 2021
What? Where are these places you wonder? And before you get all riled up and say we're picking on small town America, that's not the case.
We understand there's a lot of good in every place.
However, according to data (which doesn't measure things like beauty and 'friendly people'), there are far better options in the state for making a place home. And the worst place to live in Pennsylvania? That would be McKeesport.
Read on below to see how we crunched the numbers and see how your city fared in 2021.
If you're looking for something more national, check out the worst cities in America or the worst states in America.
For more Pennsylvania reading, check out:
The 10 Worst Places To Live In Pennsylvania For 2021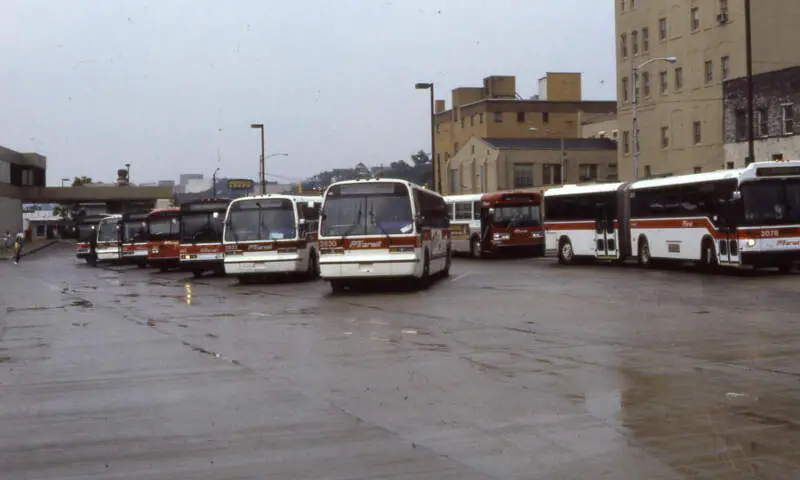 If you live in Mckeesport, this might not be a surprise, but you have the 22nd highest crime rate, per capita in the state of Pennsylvania. Every year you spend here, you have a 1 in 33.6 chance of being the victim of a property crime like a car break in or home invasion robbery.
That's a lot of stolen cell phones, laptops and black license plates.
Plus there were 318 violent crimes in the last FBI reporting year. That means if you spent a year there, you'd have a 1 in 60 chance of being raped or attacked.
Finally, the folks who live here earn the 5th lowest salaries in Pennsylvania At $29,094 a household, that's simply not enough to get by for most folks.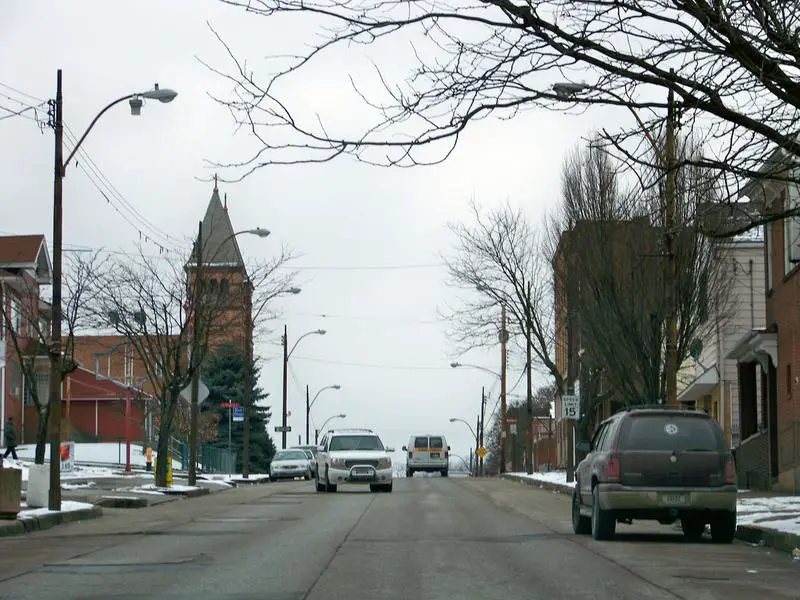 There's probably not many people in Pennsylvania that would be surprised to see Duquesne on this list. In fact, if Duquesne wasn't somewhere in the top 10, most people would start to wonder if our data was accurate.
Here are the statistics. Duquesne has the 22nd worst crime rate in Pennsylvania. No surprises there. How dangerous is it though? There were almost 80 violent crimes in Duquesne in 2021. Residents here had a 1 in 60 chance of being killed, raped or attacked. Just wow.
The home values in Duquesne are the 3rd cheapest in the state ($42,600), the unemployment rate is the 3rd highest (13.8%), and the annual household income is 6th lowest in Pennsylvania, at $29,844. That's basically at the poverty level for a family of four.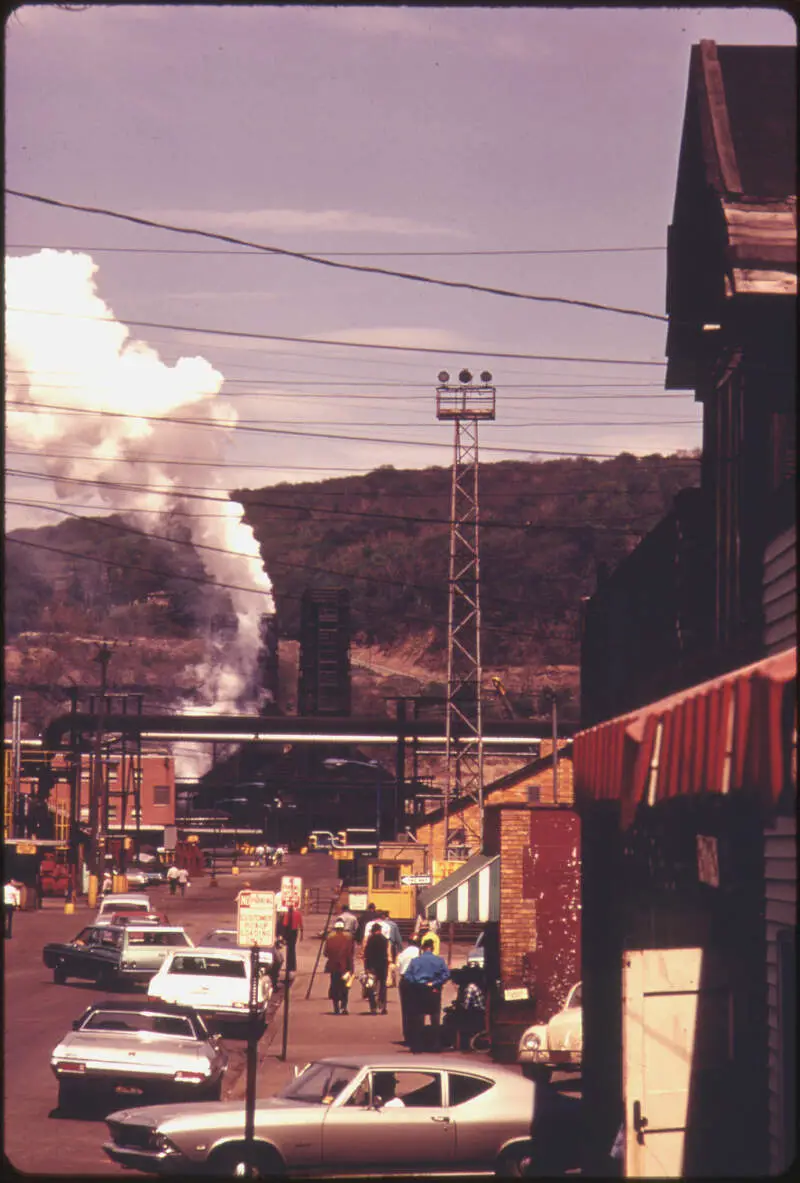 Source: Public domain
If, by some reason, you were driving through Clairton, after stopping to ask for directions, you may have noticed that things aren't so peachy keen here.
It's tough out there for people to stay afloat when their income levels are so low ($37,282) and they can't get good jobs (14.6% unemployment rate).
Clairton ranks as the 3rd wost place in Pennsylvania.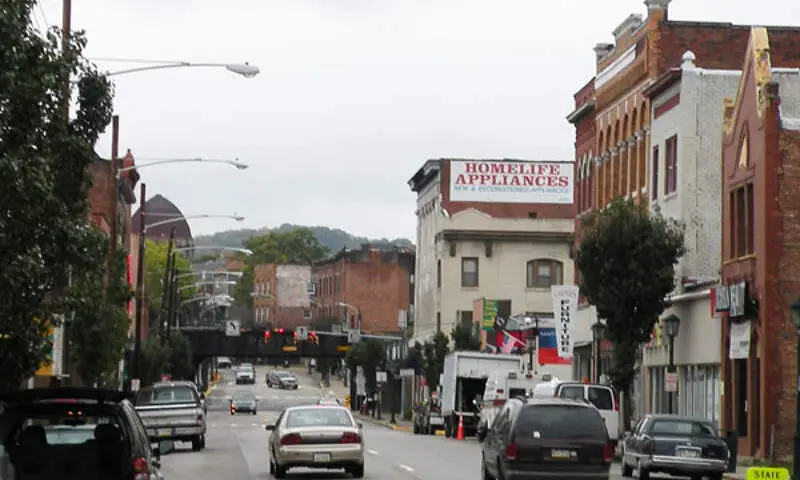 Mckees Rocks takes the 4th worst place spot on this list for a number of reasons -- below average education, income, unemployment, and student expenditure statistics.
But what gives Mckees Rocks its main thrust toward the top of this shameful list is its crime index -- the 22nd worst in the whole state.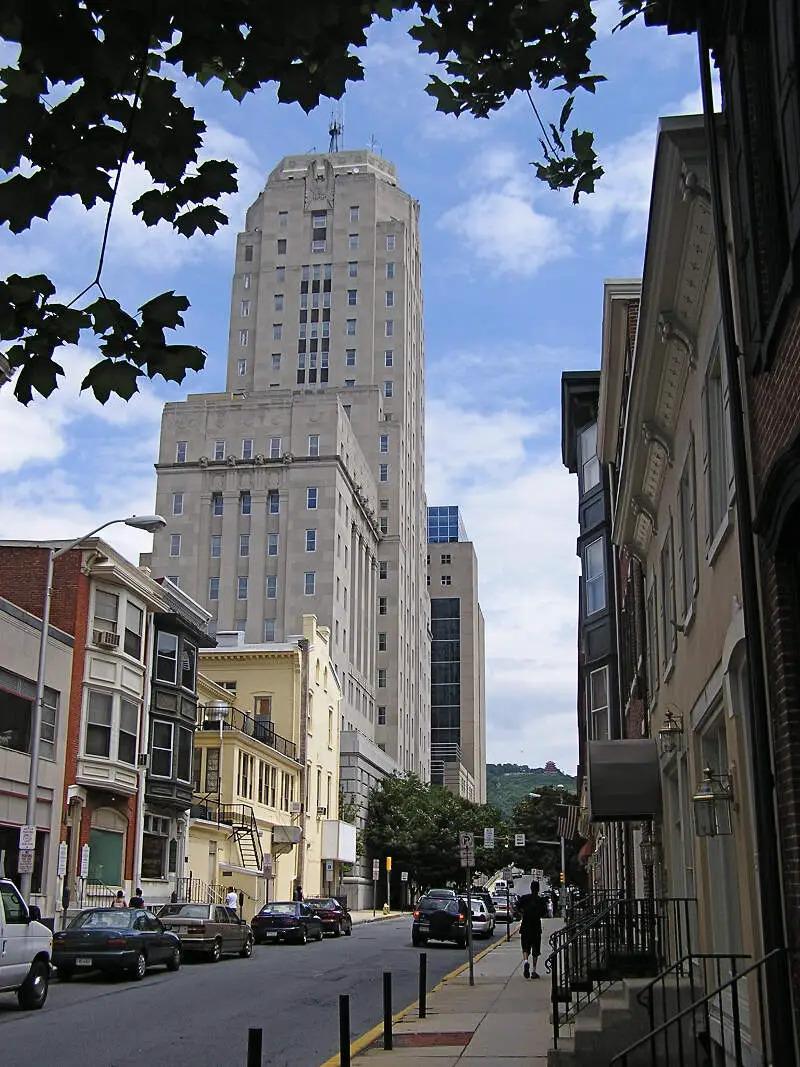 Source: Public domain
The city of Reading is the 5th worst place you can live in the state of Pennsylvania in 2021.
It's unlucky for Reading, which has the 4th highest unemployment rate (12.9%), the 10th lowest household incomes ($32,176) and the 20th lowest home prices in the state ($73,200).
Basically, a lot of people in Reading are out of work. And crime is certainly a factor here as well. Although it's not one of the most dangerous places we'll look at, it's in the top 20%.
Add it all up, and this is truly one of the worst places you could live in Pennsylvania.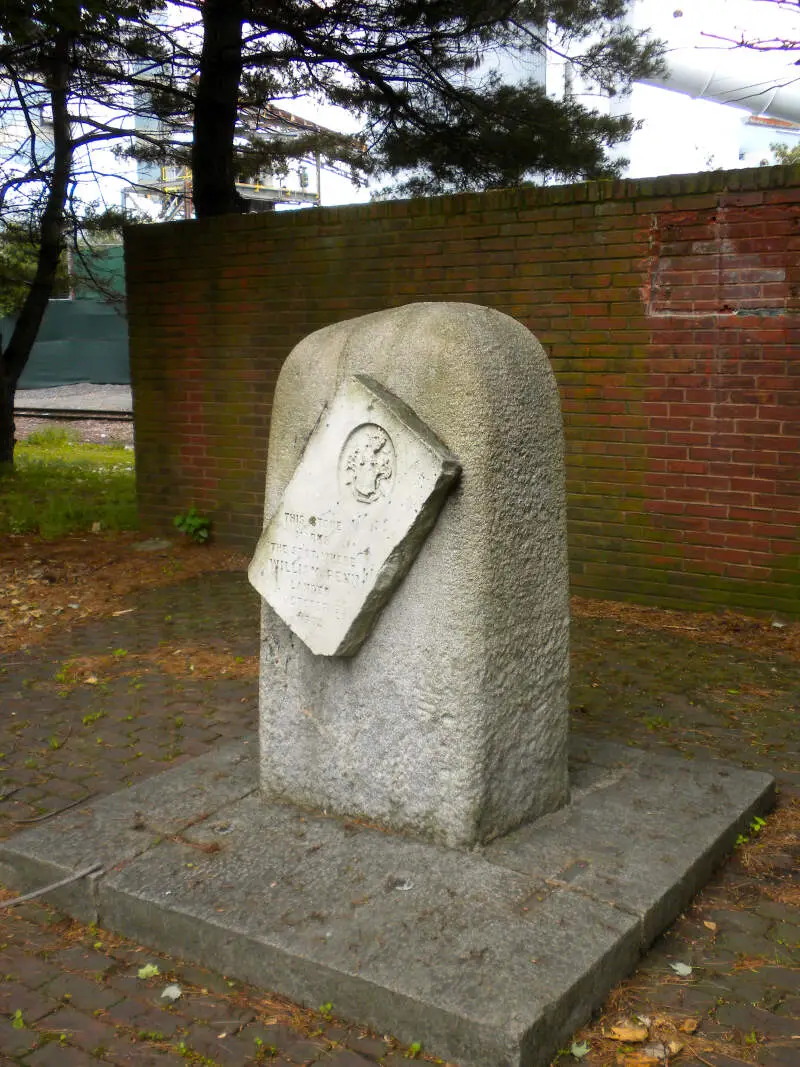 Source: Public domain
Chester, PA needs a big hug right now. The unemployment rate here is 12.1%, the median income is just above the poverty line, and the crime is the 34th highest in the state. You have a 1 in 33.3 chance of being robbed here every year.
Oh yeah, and they had 22 murders a couple of years back.
Chester is right along the Delaware river, south of Philly. Youse could find a much better place to call home.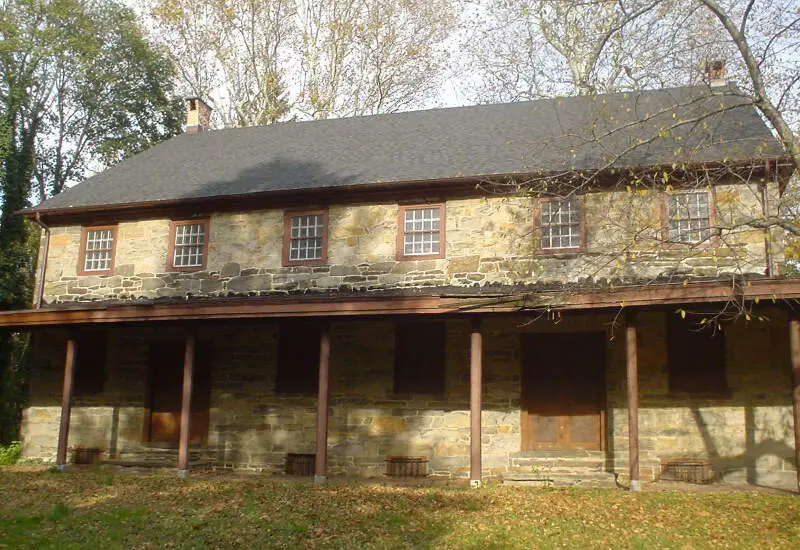 Source: Public domain
Darby seems to be the have's and have not's. While the annual average income levels here are respectful ($49,292), about 1 in 11.2 people here are without jobs. Homes are valued at only $78,700.
But the biggest eye opener is the sheer crime here. It seems as if just about everyone in town without a job is pillaging the community. Darby has the 6th highest crime rate in Pennsylvania, where 1 in 120 people has a statistic chance of being attacked, raped or murdered each year.
Plus, 1 in 14.4 people are robbed.
If you're headed past Darby and stop for gas, make sure you lock your doors.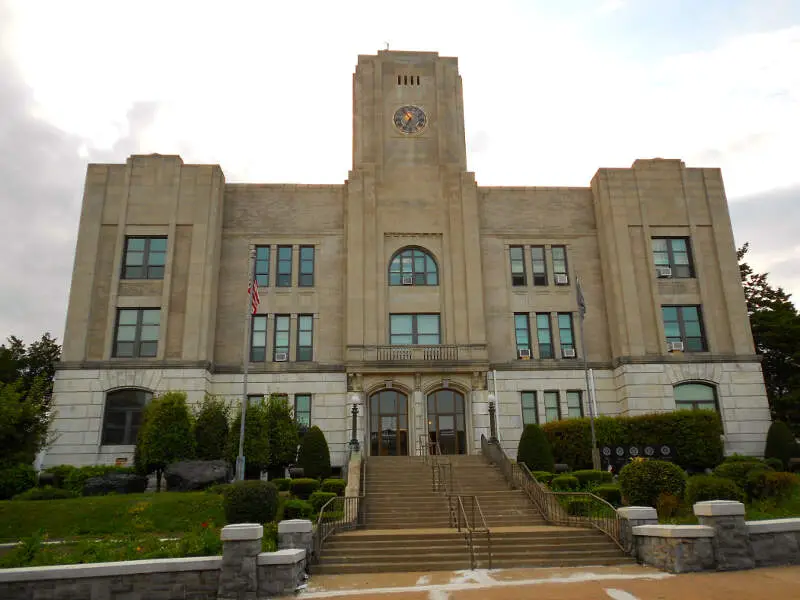 Source: Public domain
Hazleton really has a mess on its hands. The unemployment rate is sky high at 10.8%, which is the absolute highest in PA. The schools are the 3rd worst in the state. They're underfunded and way overcrowded.
Plus, households bring in a paltry $31,200 a year in combined income.
It's a former coal mining town south of Wilkes-Barre that's seen its population shrink around 20% in the last 30 years. Not a very desirable place, indeed.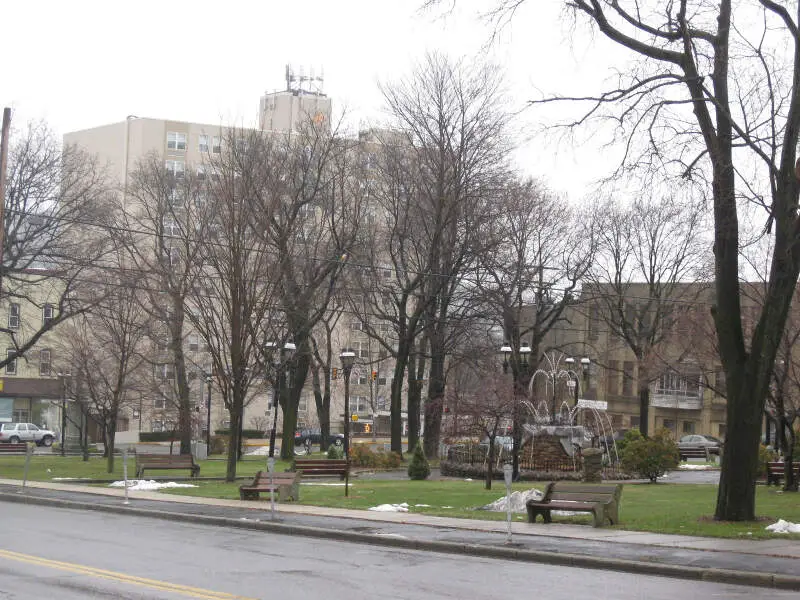 When you're looking at science and data, the city of Lehighton is the 9th worst place you can live in the state of Pennsylvania. Let's see why.
You may be surprised to hear that the crime here is the 97th-highest in the state per capita, according to the FBI data base.
Residents in Lehighton had a 1 in 67.1 chance of being robbed in 2020. To put things into perspective, since the average person has 300 friends on Facebook, if everyone you friended lived in Lehighton, statistically, 25 of them would have been the victim of a property crime, meaning a home robbery, car break in or a stolen wallet.
Lehighton's other issues are a very high unemployment rate (12.8%) and income levels of its residents ($42,294).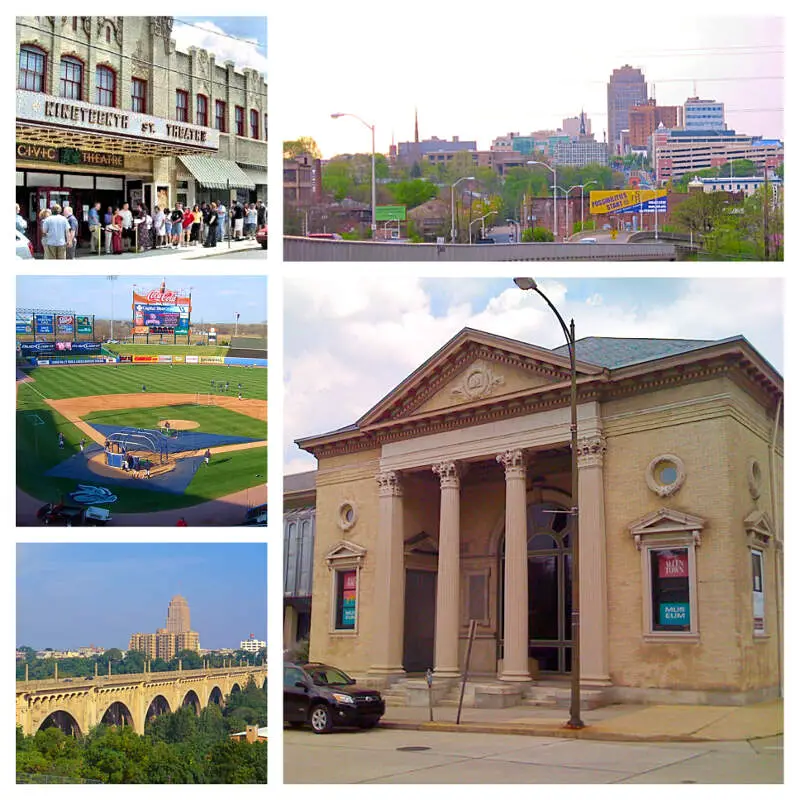 Allentown ranks as the 10th worst city in Pennsylvania. Located in Lehigh County, Allentown has the 5lowest income levels in the state of Pennsylvania ($41,167), and some of the lowest number of doctors in the state. Crime is above average, and the unemployment rate is 10.0%.
How we determined the worst places to live in Pennsylvania for 2021
To figure out how bad a place is to live in, we only needed to know what kinds of things people like and then decide what cities have the least amount of those things.
We don't think it's a stretch to assume that people like the following things:
Good education
Lots of jobs
Low crime
Low poverty
Nice homes
High incomes
High population density (Lots of things to do)
Short work commutes
Health insurance
The data comes from the Census's most recent American Community Survey and from the FBI Uniform Crime Report.
We broke crime down into violent crime and property crime to give violent crime a larger weight -- if you did a simple calculation of all crimes per capita, property crimes are normally 7x more common and really bias that ranking.
Furthermore, only cities with at least 5,000 people were considered -- leaving 170 cities.
We then ranked each city from 1 to 170 for all the criteria with a #1 ranking being the worst for the particular criteria.
Next, we averaged the rankings into one "Worst Place To Live Score".
Finally, we ranked every city on the "Worst Place To Live Score" with the lowest score being the worst city in Pennsylvania -- McKeesport. Read on for a detailed look at the 10 worst cities in Pennsylvania. You can download the data here.
This list is a scientific analysis based on real data and is completely unbiased.
Wrapping Up The Worst In Pennsylvania
If you're looking at areas in Pennsylvania with the worst economic situations, where there's higher than average crime, and not a lot to do, this is an accurate list.
And in the end, Mckeesport ranks as the worst city to live in Pennsylvania for 2021.
If you're curious enough, here are the best cities to live in Pennsylvania:
Ridley Park (Pop. 7,048)
Collegeville (Pop. 5,152)
Swarthmore (Pop. 6,318)
For more Pennsylvania reading, check out:
Where Are The Worst Places To Live In Pennsylvania?
| | | |
| --- | --- | --- |
| 1 | Mckeesport | 19,225 |
| 2 | Duquesne | 5,543 |
| 3 | Clairton | 6,619 |
| 4 | Mckees Rocks | 5,919 |
| 5 | Reading | 88,232 |
| 6 | Chester | 33,982 |
| 7 | Darby | 10,695 |
| 8 | Hazleton | 24,857 |
| 9 | Lehighton | 5,304 |
| 10 | Allentown | 120,915 |