Ah, the P.A. Where you've got two liberal bookends, and in between, some pretty rural stretches of conservatism. The only place in the country where all the sports teams have the same colors, and where the fans actually know what the heck they're talking about.
And then there's the food and the culture. Plus, Pittsburgh has been named as one of the best cities in the nation many times over now.
Pennsylvania might be one of the most interesting and unique states in the nation.
Is it all good in the Keystone State? Of course not. Just like every other state, PA has its least desirable spots. The purpose of this post is to use science and data to determine which places are the worst you could possibly live in if you make Pennsylvania your home.
After analyzing 173 of the state's most populous cities (over 5,000 people), we came up with this list as the 10 worst places to live in the state of Pennsylvania:
The 10 Worst Places To Live In Pennsylvania For 2023
Where are these places, you wonder? And before you get all riled up and say we're picking on small towns in Pennsylvania, that's not the case.
We understand there's a lot of good in every place. For example, the best place to live in Pennsylvania is Camp Hill.
However, according to data (which doesn't measure things like beauty and 'friendly people'), the state has far better options for making a place home. And the worst place to live in Pennsylvania? The worst place to live in Pennsylvania is Clairton.
Read below to see how we crunched the numbers and how your city fared in 2023.
If you're looking for something more national, check out the worst cities in America or the worst states in America.
For more Pennsylvania reading, check out:
---
Table Of Contents: Top Ten | Methodology | Summary | Table
---
The 10 Worst Places To Live In Pennsylvania For 2023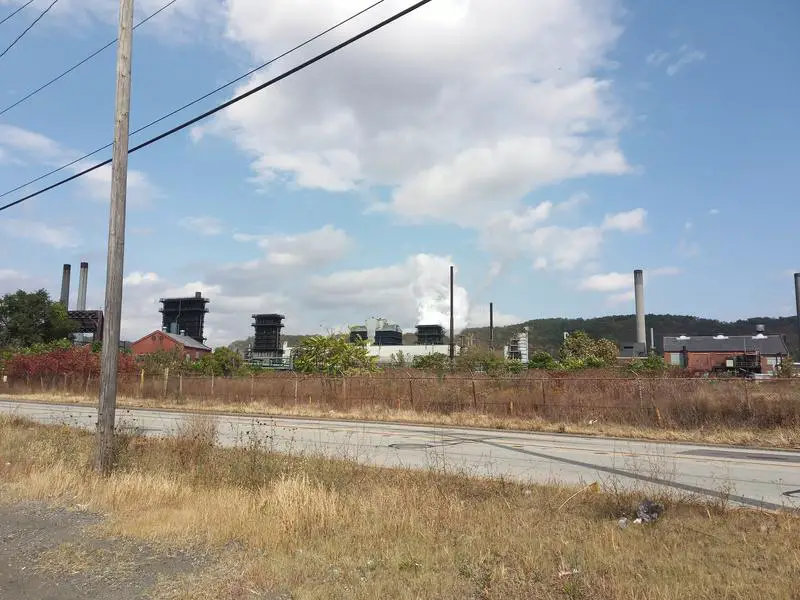 Clairton had a moment of Hollywood fame in the 1970s. It served as the hometown for characters in the The Deer Hunter, which won the 1978 Best Picture Oscar. Nowadays, the community is famous for a much less impressive reason: it's one of the worst places to live in Pennsylvania.
A rough economy weighs on the 6,245 residents, with a 9.7% unemployment rate and a median income of $37,544. Crime also sits slightly above the national average.
Located a half hour southeast of Pittsburgh, Clairton does have some good points. For instance, residents can take advantage of the nearby Dead Man's Hollow Conservation Area.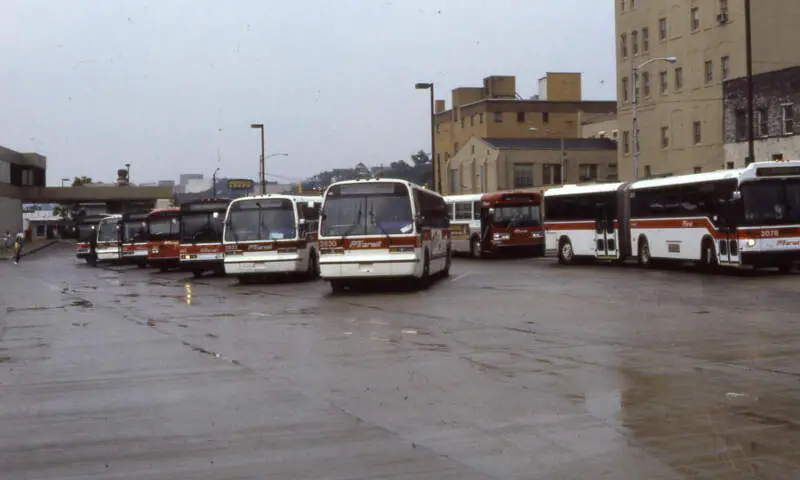 About 12 miles southeast of Pittsburgh is the rundown and partly abandoned city of McKeesport. Don't get it confused with McKees ROCKS, another terrible place outside of Pittsburgh which gets an honorable mention as a place to avoid moving to.
There's barely a single decent home in McKeesport, and nearly every other building is a crack den or just…empty. There's a reason people call it Disease Port.
Homes are the 5th cheapest in the entire state where you can get a place for about $52,400, although in some of these streets, you could offer $4,000 and be taken seriously. There are housing projects everywhere and 'downtown' if you can call it that, lacks anything desirable for most people looking for quality of life. Even the elementary schools have metal detectors in em.
And if you don't like gangs, then you wouldn't like McKeesport. That's because there are rival gangs here.
It's very poor and there's VERY little opportunities for work. And the drive to Pittsburgh is bleak, sad and depressing.
There's about 19,000 people here. Don't make it 19,000 and 1.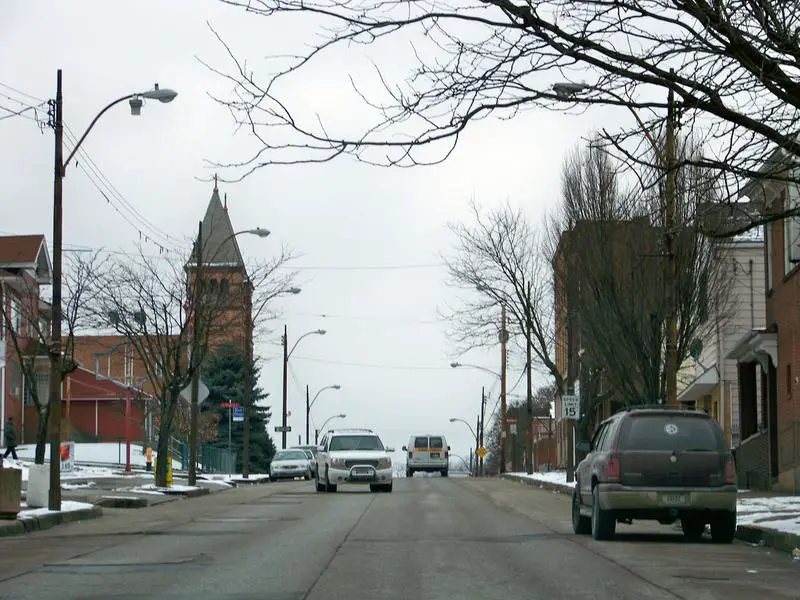 Built along the west bank of the Monongahela River, Duquesne serves as a suburb of Pittsburgh. A 20-minute drive will take you to the city center. This access to a major metropolitan area provides one of the main draws for the town.
Unfortunately, there are other factors at play. That convenient location doesn't save the community from becoming the number 3 worst location in Pennsylvania.
The 5,280 residents of Duquesne must suffer through a dismal economy, a high crime rate, and mediocre schools. The unemployment rate sits at 9.1%, while 28.3% of locals eke out a living below the poverty line.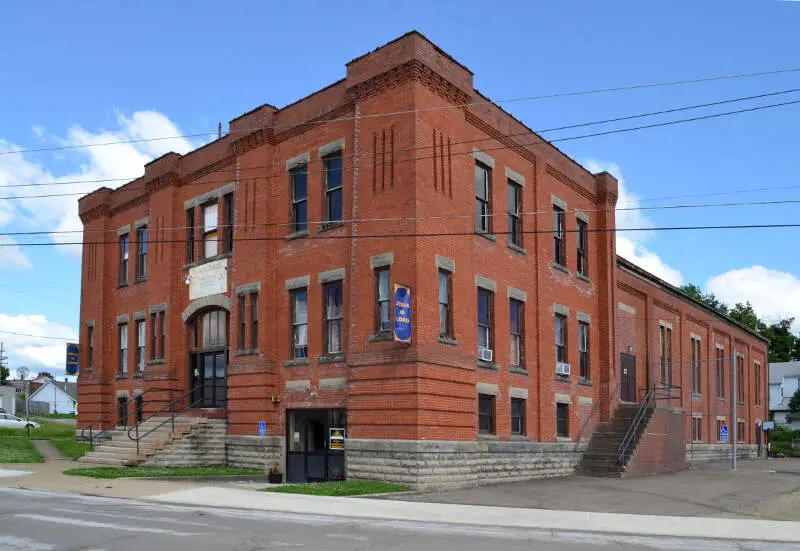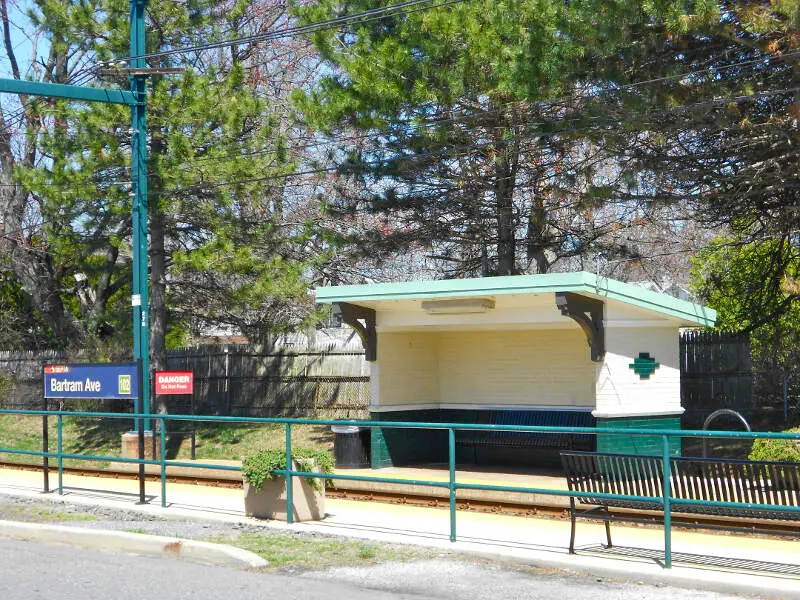 Source: Public domain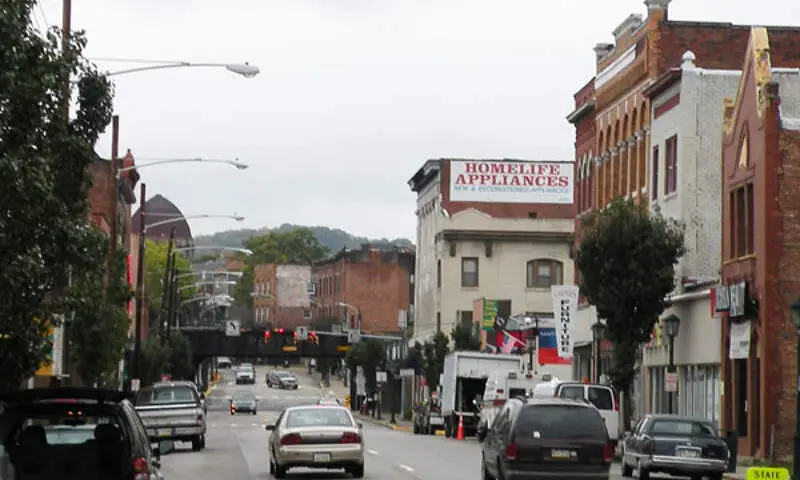 McKees Rocks is built along the Ohio River, about 10 minutes from the center of Pittsburgh. The area once thrived, thanks to strong steel and railroad industries. These began fading during the second half of the 20th century and now the community ranks as the number 6 worst area in Pennsylvania.
Housing, jobs, and safety make McKees Rocks a rough area. The unemployment rate stands at 11.9% and the community suffers a 30.7% poverty rate. Meanwhile, the crime rate hovers about 160% above the national average.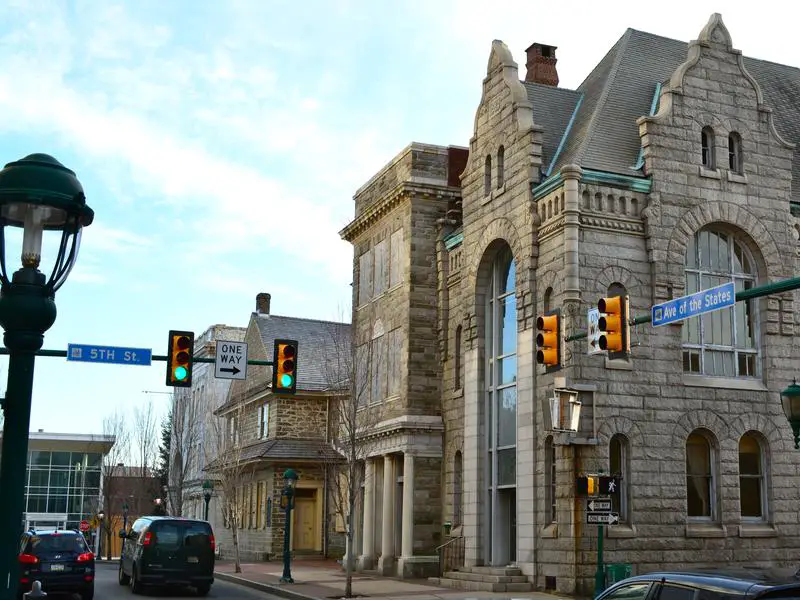 Source: Public domain
Chester, PA needs a big hug right now. The unemployment rate here is 15.8%, the median income is just above the poverty line, and the crime is the 33rd highest in the state. You have a 1 in 27.5 chance of being robbed here every year.
Oh yeah, and they had 22 murders a couple of years back.
Chester is right along the Delaware river, south of Philly. Youse could find a much better place to call home.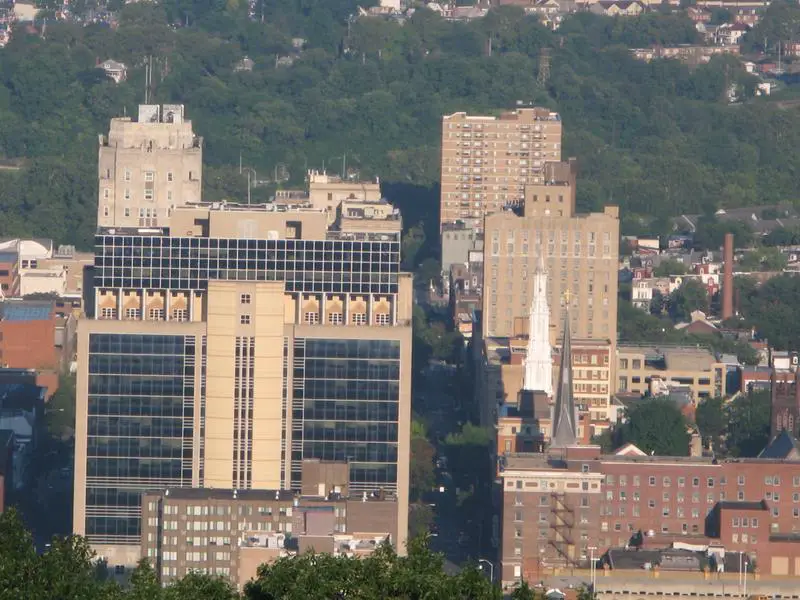 Where's our 8th worst place to move to in the state of Pennsylvania? Reading is.
About halfway between Allentown and Lancaster (lankuster) is the community of Reading. It's bad here and getting worse here. Locals call this a 'mad ghetto'. At one point it was the poorest city in the nation. Police officers and firefighters god bless them – hand out food here to the growing number of poverty stricken folks. It's filled with dilapidated row homes, rodents, homeless and junkies. The amount of concentrated poverty here is only surpassed by Camden in the entire region of this country.
If you moved here, your children would on a daily basis be exposed to overdoses, gun violence, abandoned factories, slums and urban decay. The south side of Reading is the worst part of town.
Anyways, folks here are unemployed at the 11th highest rate in the state, and people have compared this to a third world country so that's not very good at all.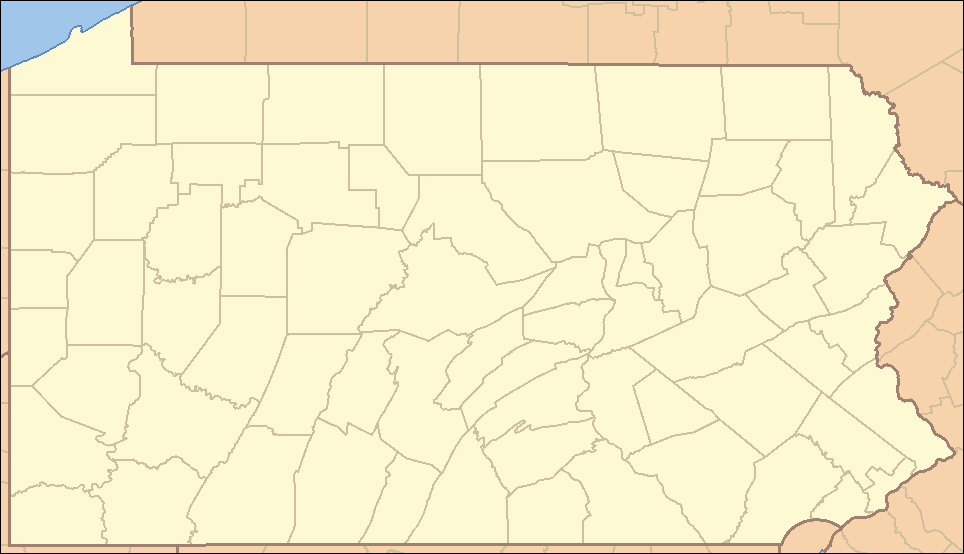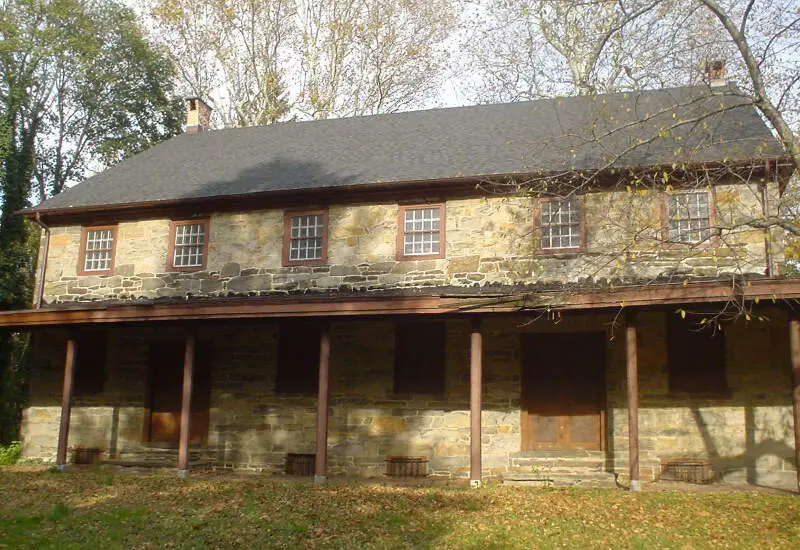 Source: Public domain
Darby exists as a suburb of Philadelphia, about 20 minutes southwest of the city center. Easy access to one of the region's major cultural centers hasn't done much of this town of 10,688 residents. It's considered one of the worst places to live in all of Pennsylvania.
Economic woes weigh on the population. The unemployment rate comes in at 13.2% and the median income sits at $51,388. This dismal financial situation leads to other challenges. The crime rate runs about 90% above the U.S. norm.
There are sparks of joy in Darby as well. For instance, residents can head to Bartram Park for a pleasant hike.
Methodology: How we determined the worst places to live in Pennsylvania for 2023
To figure out the worst places to live in Pennsylvania, we only needed to know what kinds of things people like and then decide what cities have the least amount of those things.
We don't think it's a stretch to assume that people like the following things:
Good education
Lots of jobs
Low crime
Low poverty
Nice homes
High incomes
High population density (Lots of things to do)
Short work commutes
Health insurance
The data comes from the Census's most recent American Community Survey and the FBI Uniform Crime Report.
We broke crime down into violent crime and property crime to give violent crime a more significant weight. If you did a simple calculation of all crimes per capita, property crimes are typically 7x more common and bias that ranking.
Furthermore, only cities with at least 5,000 people were considered — leaving 173 cities.
We then ranked each city from 1 to 173 for all the criteria, with a #1 ranking being the worst for the particular criteria.
Next, we averaged the rankings into one "Worst Place To Live Score."
Finally, we ranked every city on the "Worst Place To Live Score," with the lowest score being the worst city in Pennsylvania — Clairton. Read on for a detailed look at the ten worst cities in Pennsylvania.
Editor's Note: This article is an opinion based on facts meant as infotainment. We updated this article for 2023. This is our tenth time ranking the worst places to live in Pennsylvania.
Summary: Wrapping Up The Worst In Pennsylvania
If you're looking at areas in Pennsylvania with the worst economic situations, where there's higher than average crime and little to do, this is an accurate list.
And in the end, Clairton ranks as the worst city to live in Pennsylvania for 2023.
If you're curious enough, here are the best cities to live in Pennsylvania:
Ridley Park (Pop. 7,131)
Swarthmore (Pop. 6,560)
Camp Hill (Pop. 8,115)
For more Pennsylvania reading, check out:
Worst Places To Live In Pennsylvania?
| Rank | City | Population |
| --- | --- | --- |
| 1 | Clairton | 6,245 |
| 2 | McKeesport | 17,935 |
| 3 | Duquesne | 5,280 |
| 4 | Corry | 6,251 |
| 5 | Collingdale | 8,857 |
| 6 | McKees Rocks | 5,930 |
| 7 | Chester | 32,819 |
| 8 | Reading | 94,161 |
| 9 | Folcroft | 6,738 |
| 10 | Darby | 10,688 |
| 11 | Hazleton | 29,339 |
| 12 | Turtle Creek | 5,136 |
| 13 | Yeadon | 11,945 |
| 14 | West Mifflin | 19,638 |
| 15 | Allentown | 125,250 |
| 16 | Sharon Hill | 5,952 |
| 17 | West Hazleton | 5,076 |
| 18 | Lehighton | 5,267 |
| 19 | York | 44,692 |
| 20 | Jeannette | 8,835 |
| 21 | Clifton Heights | 6,806 |
| 22 | Lebanon | 26,611 |
| 23 | Harrisburg | 49,969 |
| 24 | Wilkes-Barre | 44,086 |
| 25 | Monessen | 6,941 |
| 26 | California | 5,628 |
| 27 | Munhall | 10,827 |
| 28 | Wilkinsburg | 14,492 |
| 29 | Aliquippa | 9,237 |
| 30 | Oxford | 5,671 |
| 31 | East Stroudsburg | 9,820 |
| 32 | Uniontown | 9,988 |
| 33 | Chambersburg | 22,141 |
| 34 | Pittston | 7,589 |
| 35 | Nanticoke | 10,588 |
| 36 | New Kensington | 12,222 |
| 37 | Erie | 95,536 |
| 38 | New Castle | 21,992 |
| 39 | Sharon | 13,203 |
| 40 | Stroudsburg | 5,870 |
| 41 | Beaver Falls | 9,069 |
| 42 | Philadelphia | 1,596,865 |
| 43 | Shamokin | 6,981 |
| 44 | Steelton | 6,217 |
| 45 | Connellsville | 7,092 |
| 46 | Whitehall | 14,882 |
| 47 | White Oak | 7,623 |
| 48 | Millersville | 7,698 |
| 49 | Washington | 13,322 |
| 50 | Jefferson Hills | 12,215 |
| 51 | Bethlehem | 75,599 |
| 52 | Tyrone | 5,473 |
| 53 | Hanover | 16,291 |
| 54 | Lancaster | 58,034 |
| 55 | Lock Haven | 8,458 |
| 56 | Tamaqua | 6,940 |
| 57 | Scranton | 75,987 |
| 58 | Baldwin | 21,274 |
| 59 | Coatesville | 13,306 |
| 60 | Milton | 6,641 |
| 61 | Easton | 27,860 |
| 62 | Birdsboro | 5,119 |
| 63 | Johnstown | 18,647 |
| 64 | Butler | 13,452 |
| 65 | Coraopolis | 5,539 |
| 66 | Vandergrift | 5,065 |
| 67 | Taylor | 6,281 |
| 68 | Forest Hills | 6,408 |
| 69 | Glenolden | 7,187 |
| 70 | New Holland | 5,743 |
| 71 | Swoyersville | 5,020 |
| 72 | Pittsburgh | 303,207 |
| 73 | Red Lion | 6,478 |
| 74 | Carbondale | 8,828 |
| 75 | Olyphant | 5,359 |
| 76 | Ephrata | 13,767 |
| 77 | Pottsville | 13,413 |
| 78 | Columbia | 10,243 |
| 79 | Norwood | 5,920 |
| 80 | Pleasant Hills | 8,454 |
| 81 | Swissvale | 8,645 |
| 82 | Greensburg | 14,982 |
| 83 | Franklin Park | 15,239 |
| 84 | West York | 5,038 |
| 85 | Manheim | 5,036 |
| 86 | Sayre | 5,484 |
| 87 | Plum | 27,123 |
| 88 | Duryea | 5,022 |
| 89 | West View | 6,686 |
| 90 | Somerset | 6,059 |
| 91 | Clearfield | 5,991 |
| 92 | Exeter | 5,516 |
| 93 | Lansdowne | 11,007 |
| 94 | Williamsport | 27,908 |
| 95 | Brookhaven | 8,243 |
| 96 | Altoona | 44,114 |
| 97 | New Brighton | 5,743 |
| 98 | Bangor | 5,203 |
| 99 | Ambridge | 6,959 |
| 100 | Warren | 9,363 |