This article is an opinion based on facts and is meant as infotainment. Don't freak out.
Swipe left for slideshow. Article continues below.
Advertisement
[adrotate banner="4″]
Do you know anyone whom you'd refer to as Trashy? Most likely. Either there's someone at your job, in your neighborhood, or in your family that you'd throw that label on.
Essentially, Trashy is everywhere.
While calling someone Trashy might be a mean-spirited way of ridiculing or poking fun at a particular demographic, it can also serve as a way to express disdain about the way someone lives their life. It isn't as derogatory as using other racial slurs, and in fact, the term has a bit of humor associated with it, making it the focus of pop culture.
Take for instance Jerry Springer, Honey Boo Boo, Kid Rock, Eminem, Uncle Rico from Napoleon Dynamite and even Cousin Eddie in National Lampoon movies.
According to the Merriam Webster Dictionary, trashy is defined as:
"A term used broadly to define a person or group of persons whom embody the concepts of ignorance, racism, violence, alcoholism, poverty, and anglo-saxon ancestry. Similarly used with the term 'cracker,' 'hillbilly' or 'redneck'."
So, using some data crunching, we should be able to measure where the most Trashy communities in the state of California are actually located.
After pouring over data, watching too many fist fights and perusing illiterate Facebook comments, we've determined these are the most Trashy cities in California:
Time to take some meth and stay up all night with us as we go through the cities one by one. And before you say we're some kind of reverse racist, you can also check out the most Ghetto city in California.
For more reading, check out:
Advertisement
[adrotate banner="5″]
How we determined the most trashy cities in California?
Using publicly available government data, as well as Google Maps, we were able to collect the data on the following trashy metrics:
Cities where there are lots of white people
Cities where residents are poorer than average
Cities where a high number of residents are high school dropouts
Cities with a high number of single parents
High drug use
Higher than average Payday Loan Outlets
Violent cities (measured in aggravated assaults)
Cities with a high number of residents on welfare
We used the government Census for most of the data. For drug use and violence, we used FBI data, and for Cash Advance Outlets, we used Google Maps.
Simple, right?
We limited the analysis to non-CDPs that have over 5,000 people.
Then, we ranked each place from 1 to 217 for each of the trashy criteria.
Next, then averaged all the ranks to create a "trashy index".
In the end, Mendota ended up being the the most trashy city in the Golden State.
Advertisement
[adrotate banner="7″]
1. Mendota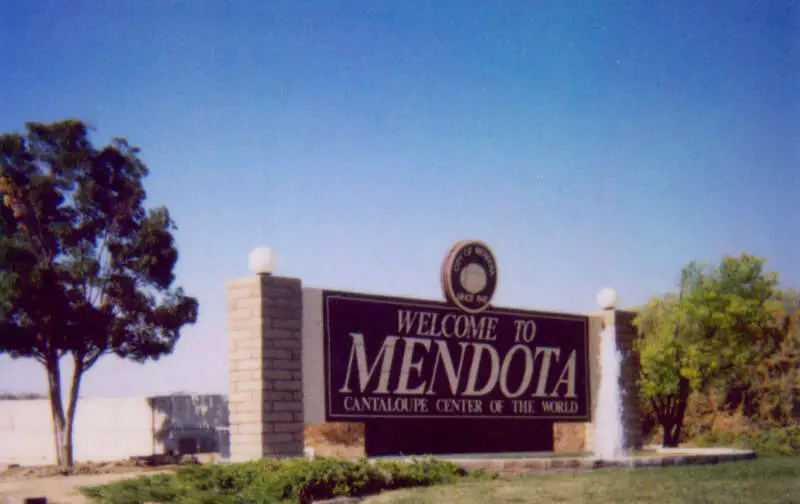 Population: 11,402
% White: 84.66%
% Single Moms: 20.22%
2. Red Bluff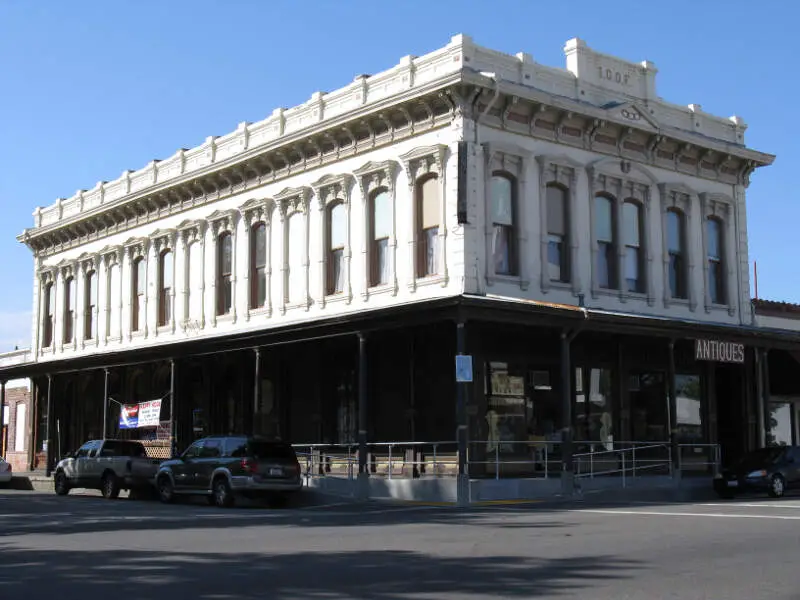 Population: 14,065
% White: 84.69%
% Single Moms: 14.39%
3. Arvin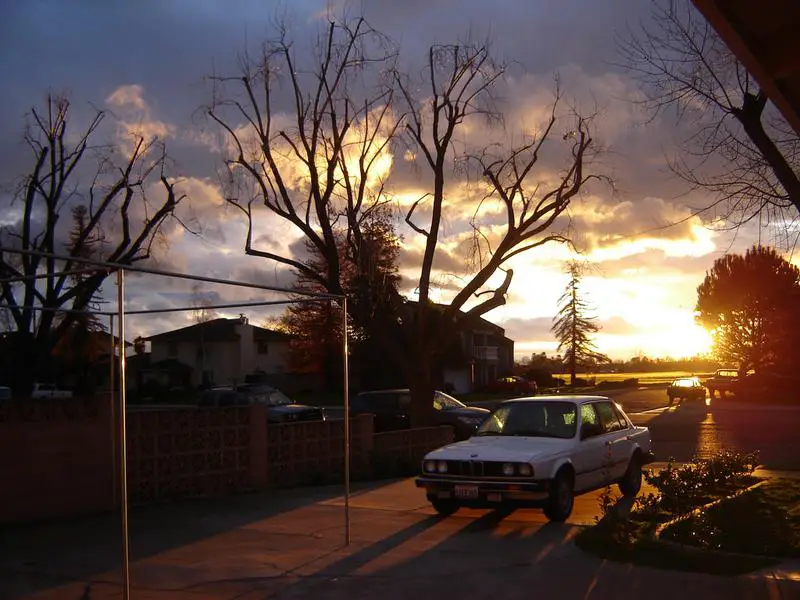 Population: 20,328
% White: 84.39%
% Single Moms: 16.55%
4. Madera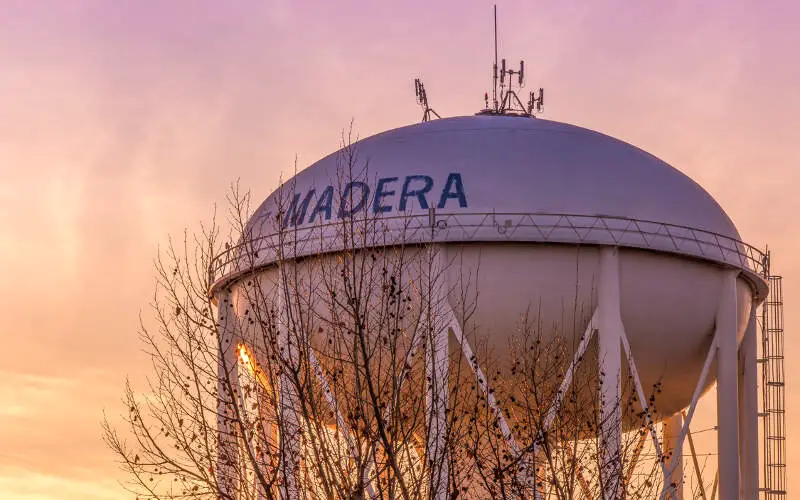 Population: 63,053
% White: 79.39%
% Single Moms: 18.17%
5. Grass Valley
Source: Public domain
Population: 12,855
% White: 89.38%
% Single Moms: 9.99%
6. Taft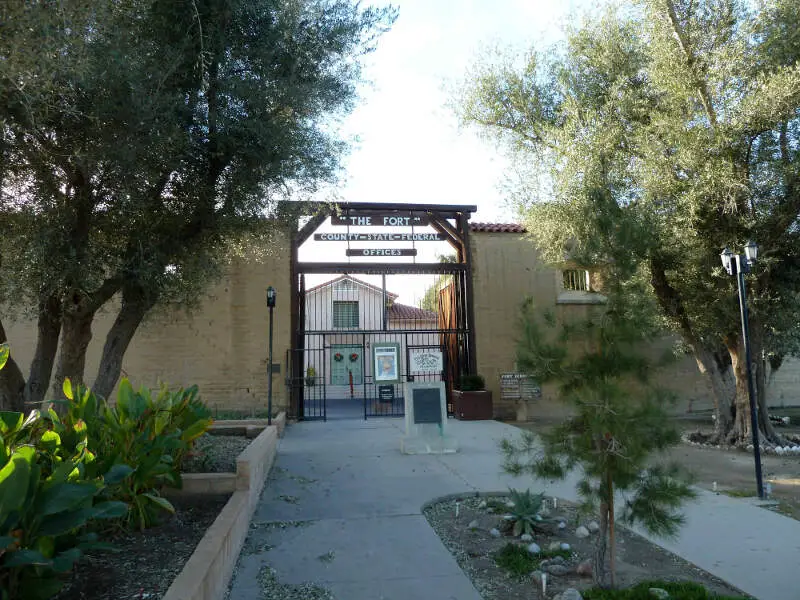 Population: 9,130
% White: 81.3%
% Single Moms: 20.25%
7. Mcfarland

Population: 13,028
% White: 86.61%
% Single Moms: 15.53%
8. Corning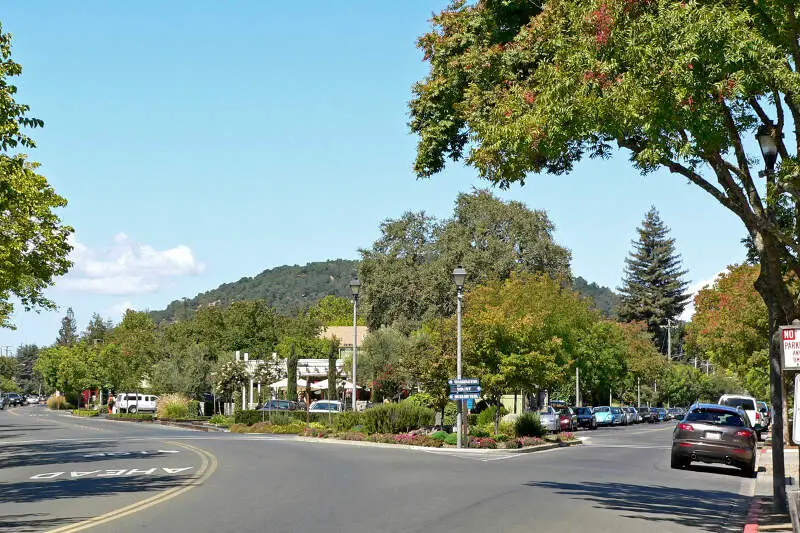 Source: Public Domain
Population: 7,586
% White: 87.44%
% Single Moms: 9.96%
9. Anderson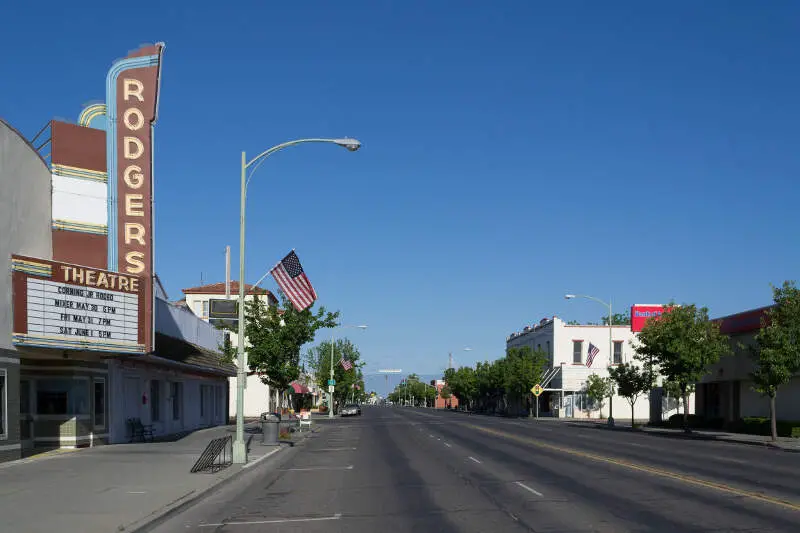 Population: 10,122
% White: 88.71%
% Single Moms: 9.01%
10. Shafter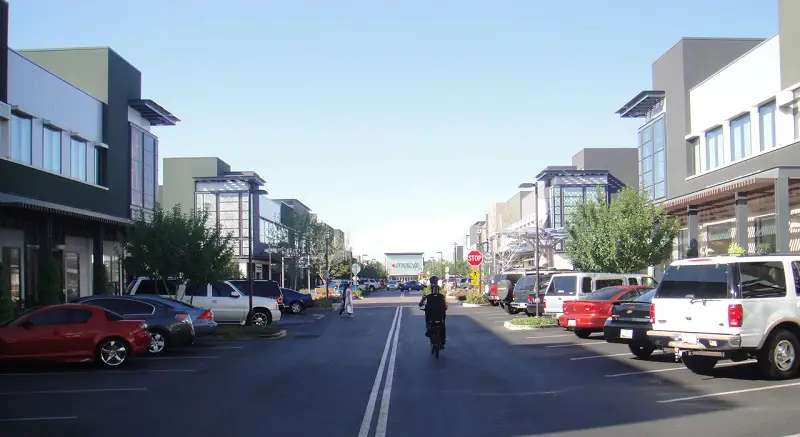 Source: Public Domain
Population: 17,513
% White: 86.9%
% Single Moms: 12.2%
There You Have It
According to the official dictionary definition of Trashy, and based on stereotypes that the internet says are true, using science to determine the most Trashy cities in a state can't be too far off.
If you're analyzing cities in California with lots of angry welfare recipients, single mothers and where people have lots of options for payday cash loans, this is an accurate list.
If you're curious enough, here are the least trashy places in California:
Los Altos
Hillsborough
La Habra Heights
For more California reading , check out:
Detailed List Of The Most Trashy Cities In California
Rank
City
Population
% White
1
Mendota
11,402
2
Red Bluff
14,065
3
Arvin
20,328
4
Madera
63,053
5
Grass Valley
12,855
6
Taft
9,130
7
Mcfarland
13,028
8
Corning
7,586
9
Anderson
10,122
10
Shafter
17,513
11
Dos Palos
5,068
12
Huntington Park
59,003
13
Ukiah
15,936
14
Marysville
12,161
15
Firebaugh
8,084
16
Tulare
61,204
17
Hemet
82,118
18
Los Banos
36,847
19
Barstow
23,281
20
Selma
24,017
21
Desert Hot Springs
27,912
22
Big Bear Lake
5,145
23
Bell
35,998
24
Yreka
7,635
25
Redding
91,063
26
Modesto
207,482
27
Porterville
55,218
28
Gustine
5,656
29
Commerce
13,017
30
Farmersville
10,704
31
Visalia
127,842
32
Gonzales
8,378
33
Yucca Valley
21,258
34
Greenfield
16,869
35
Adelanto
32,059
36
Fort Bragg
7,261
37
Salinas
155,366
38
Oakdale
21,543
39
Watsonville
52,543
40
Delano
52,807
41
Victorville
120,703
42
King City
13,389
43
Oxnard
203,495
44
Maywood
27,739
45
South El Monte
20,483
46
Bakersfield
363,612
47
Kerman
14,285
48
Tehachapi
13,536
49
Parlier
14,870
50
Blythe
19,839
51
Hesperia
92,309
52
California City
13,201
53
Santa Maria
102,618
54
Willows
6,111
55
Cudahy
24,138
56
Palm Springs
46,305
57
Sanger
24,700
58
Apple Valley
71,083
59
Colton
53,566
60
El Cajon
102,383
61
Escondido
149,079
62
Chowchilla
18,384
63
Lancaster
159,774
64
San Luis Obispo
46,337
65
Riverside
316,335
66
Gilroy
51,649
67
Ceres
46,952
68
Fillmore
15,296
69
San Jacinto
45,977
70
Citrus Heights
85,408
71
Banning
30,515
72
Vista
97,564
73
Woodland
56,997
74
Cathedral City
53,020
75
Rialto
102,018
76
Orange Cove
9,565
77
Newman
10,667
78
Hollister
36,529
79
Rohnert Park
41,651
80
West Sacramento
50,747
81
Dixon
18,908
82
Escalon
7,320
83
Yuba City
66,038
84
Kingsburg
11,681
85
Morro Bay
10,471
86
Calimesa
8,269
87
Redlands
70,186
88
Guadalupe
7,218
89
Port Hueneme
22,058
90
Rancho Cordova
68,326
91
Galt
24,607
92
Imperial Beach
27,051
93
Manteca
72,251
94
Capitola
10,077
95
Palm Desert
50,565
96
Yucaipa
52,739
97
San Rafael
58,819
98
Rancho Mirage
17,770
99
West Hollywood
35,332
100
Concord
126,268