This article is an opinion based on facts and is meant as infotainment. Don't freak out.
Swipe left for slideshow. Article continues below.
Advertisement
[adrotate banner="4″]
Do you know anyone whom you'd refer to as Trashy? Most likely. Either there's someone at your job, in your neighborhood, or in your family that you'd throw that label on.
Essentially, Trashy is everywhere.
While calling someone Trashy might be a mean-spirited way of ridiculing or poking fun at a particular demographic, it can also serve as a way to express disdain about the way someone lives their life. It isn't as derogatory as using other racial slurs, and in fact, the term has a bit of humor associated with it, making it the focus of pop culture.
Take for instance Jerry Springer, Honey Boo Boo, Kid Rock, Eminem, Uncle Rico from Napoleon Dynamite and even Cousin Eddie in National Lampoon movies.
According to the Merriam Webster Dictionary, trashy is defined as:
"A term used broadly to define a person or group of persons whom embody the concepts of ignorance, racism, violence, alcoholism, poverty, and anglo-saxon ancestry. Similarly used with the term 'cracker,' 'hillbilly' or 'redneck'."
So, using some data crunching, we should be able to measure where the most Trashy communities in the state of North Dakota are actually located.
After pouring over data, watching too many fist fights and perusing illiterate Facebook comments, we've determined these are the most Trashy cities in North Dakota:
Time to take some meth and stay up all night with us as we go through the cities one by one. And before you say we're some kind of reverse racist, you can also check out the most Ghetto city in North Dakota.
For more reading, check out:
Advertisement
[adrotate banner="5″]
How we determined the most trashy cities in North Dakota?
Using publicly available government data, as well as Google Maps, we were able to collect the data on the following trashy metrics:
Cities where there are lots of white people
Cities where residents are poorer than average
Cities where a high number of residents are high school dropouts
High drug use
Higher than average Payday Loan Outlets
Violent cities (measured in aggravated assaults)
Cities with a high number of residents on welfare
We used the government Census for most of the data. For drug use and violence, we used FBI data, and for Cash Advance Outlets, we used Google Maps.
Simple, right?
We limited the analysis to cities that have over 1,000 people.
Then, we ranked each place from 1 to 20 for each of the trashy criteria.
Next, then averaged all the ranks to create a "trashy index".
In the end, Grand Forks ended up being the the most trashy city in the Peace Garden State.
Advertisement
[adrotate banner="7″]
1. Grand Forks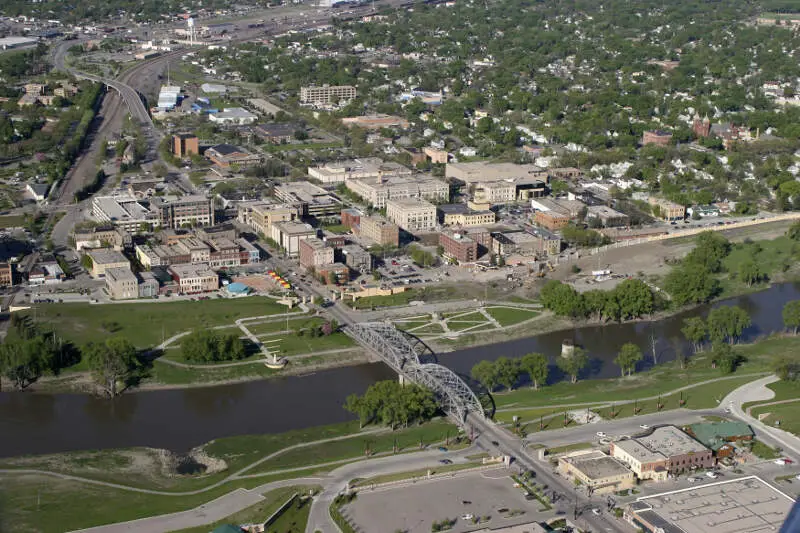 Source: Public domain
Population: 98,904
Estimated Trashy: 25,204
Welfare population: 17%
Toss back a Natty Light, and suck down another Camel, Grand Forks, cause you're the whitest trash of all in North Dakota. This city in Grand Forks County ranks in the top 10% for several categories, including number of residents on welfare, most amount of high school dropouts, as well as a high number of aggravated assaults.
2. Jamestown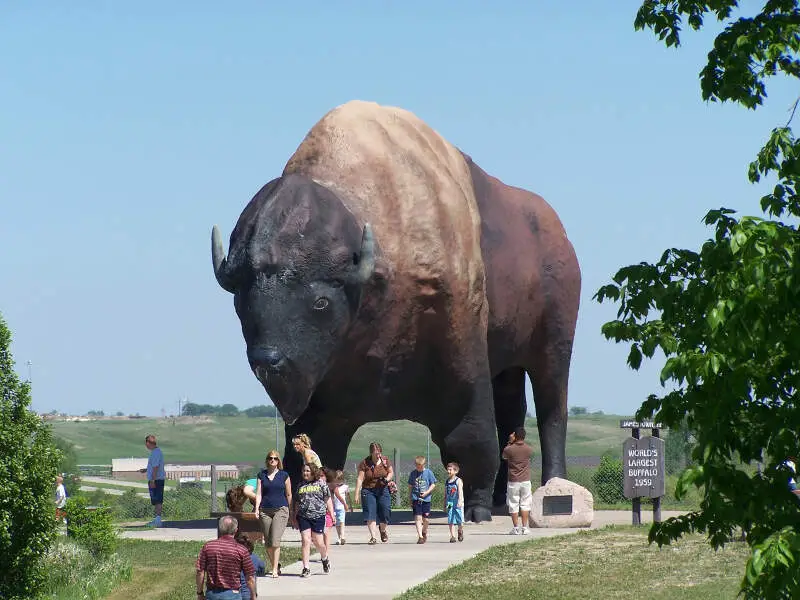 Population: 73,196
Estimated Trashy: 24,674
Assaults: 3rd
According to online forums, Jamestown is known as North Dakota's trailer park. If you're from this city in Stutsman County, there is a good chance you know someone who did not graduate from high school. And, if you're a dead-beat dad named Rick who snorts Tylenol (because he can't afford adderall), and you moved to Valley City with your sister's best friend, you might be from the 'Pride of the Prairie'.
3. Wahpeton

Population: 8, 229
Estimated Trashy: 1,283
Thefts per capita: 5th
Wahpeton is situated down in 'the holler' in the southeastern corner of Richland County. This river city is one of the 'most white' cities on this list; and judging by the numbers, this place is pretty damn trashy. This city ranks in the top 5 for three separate trashy metrics, including number of aggravated assaults and for a large percentage of high school dropouts.
4. Williston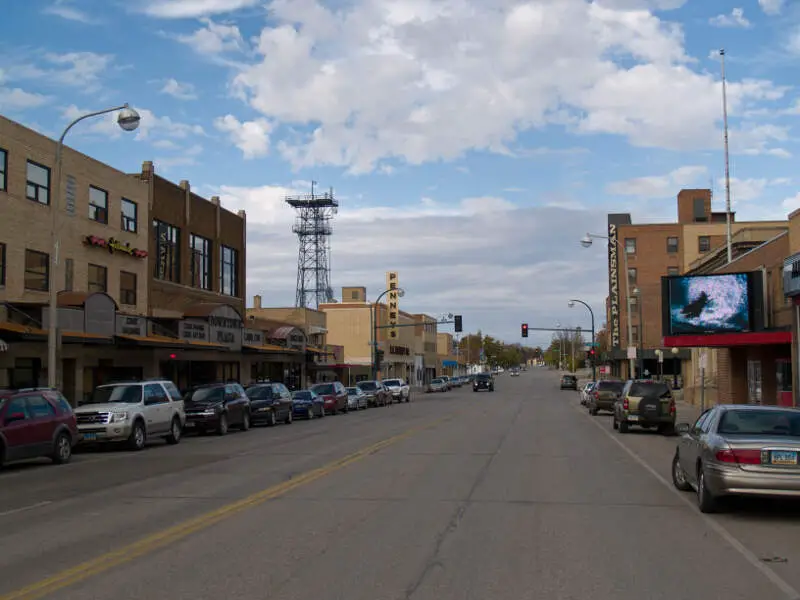 Population: 24,630
Estimated Trashy: 7,999
Welfare population: 18%
Located in the very northwestern corner of North Dakota is Williston. Though only two-thirds of the population is white, the number of drug-related crimes and aggravated assaults, combined with the high number of welfare recipients and high school dropouts, makes this trashy central for Williams County.
5. Dickinson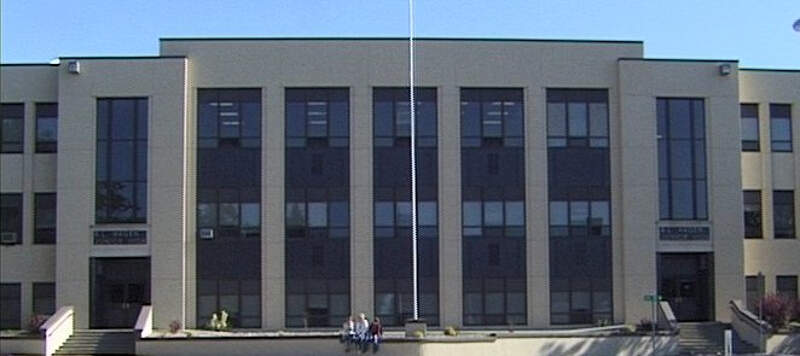 Population: 23,900
Estimated Trashy: 4,439
High school dropouts: 15%
Statistically, Dickinson ranks in the top 20 in a few categories, including number of aggravated assaults per capita, as well as number of poor, uneducated residents. Stark County residents who want to move up in the world make the trek to the big city of Bismarck to become assistant managers at the Walmart. Just make sure you have a valid license and a working automobile before exiting– cuz ain't nobody got time for that!
6. Watford City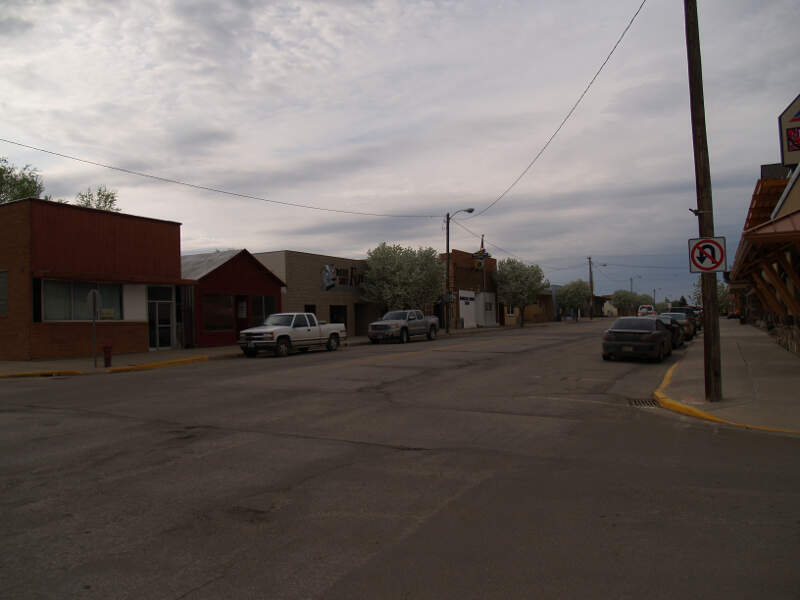 Population: 6,210
Estimated Trashy: 939
Welfare population: 15%
Well break out the Busch Light and rustle up some spray cheese, Watford City, because your population is as close to 100% white as you can possibly get in North Dakota. This city in New McKenzie County was in the top 5 for poor, uneducated white residents, and ranks high for welfare recipients per capita.
With the large number of loan outlets, Watford, you don't have to travel far to cash your welfare check.
7. Minot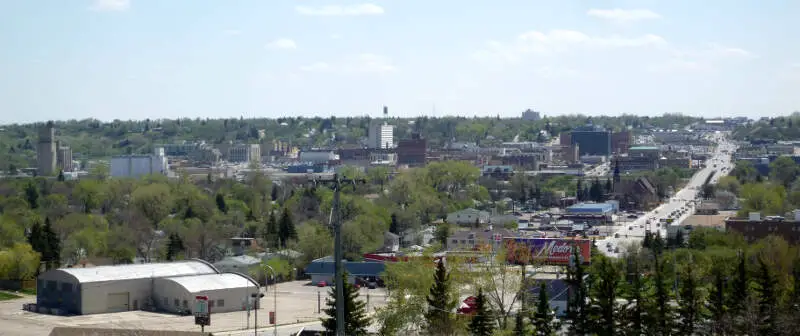 Population: 48,301
Estimated Trashy: 15,999
Payday Loan Outlets: 5
Why not, Minot? Chances are, if you and your kids moved in with someone after just two dates, than you might be from Minot, North Dakota. A lot of your trash must be getting into fist fights at your local dollar store when it's 50% off day, because you are fifth for aggravated assaults (meaning drunken fist fights), and 8th in the state for number of payday loan outlets per capita.
8. Fargo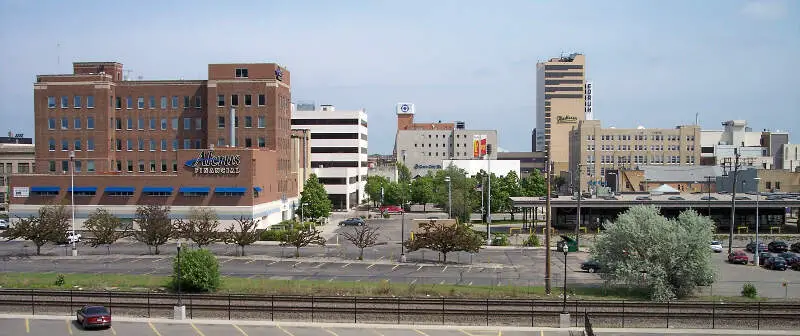 Population: 119,196
Estimated Trashy: 23,674
High school dropouts: 17%
Sadly, a large percentage of Fargo's population's income is based on welfare, workers comp, unemployment benefits, Social Security, Medicare, and Medicaid. This city in Cass County ranks very high for number of check cashing outlets and bargain stores per capita.
In many cases, the culture here is as if Tonya Harding and Eminem got together and had a baby.
9. Bismarck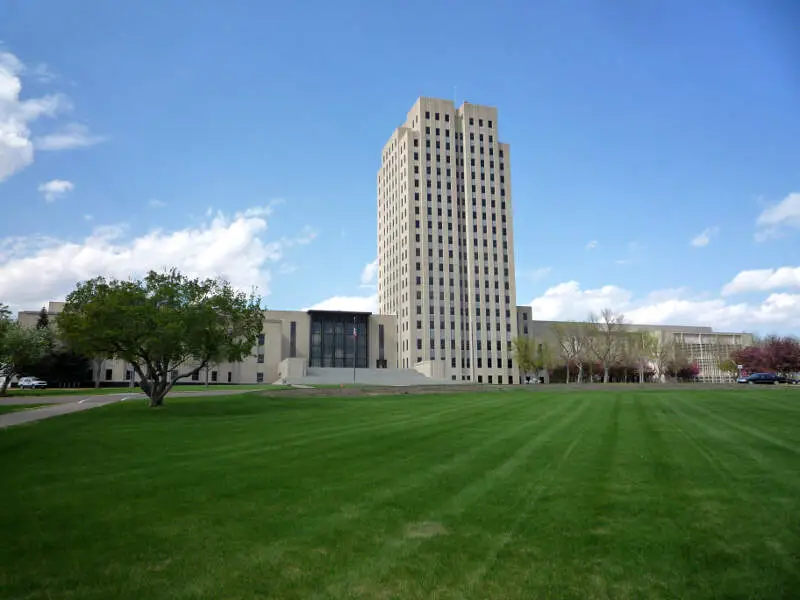 Population: 72,196
Estimated Trashy: 21,674
Dollar Stores: 5
Head down to a local dive bar and spot all the people gambling. That's a good start as to where to find the trashy in Bismarck. And Mandan isn't too far behind, either.
Here a large number of people live on disability or work at one of the multiple bargain stores in town. Just because you shop at the local dollar stores does not make you 'Country Chic,' Burleigh County, it makes you trashy.
10. Grafton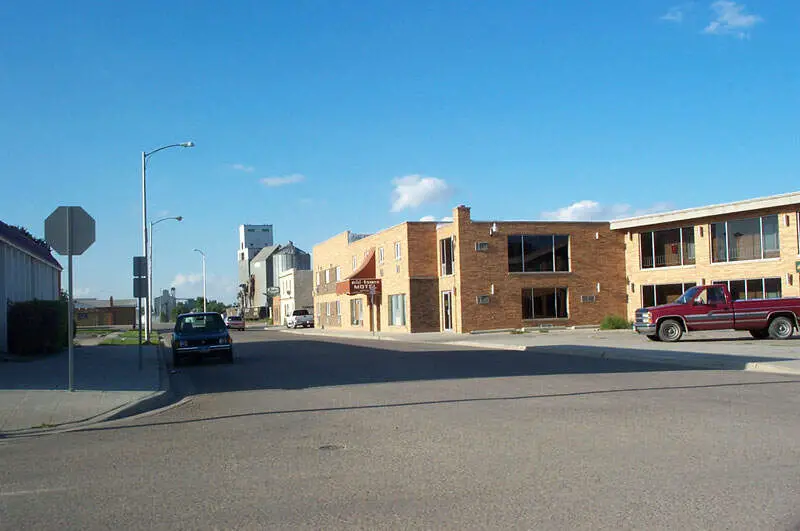 Population: 4,632
Estimated Trashy: 739
Assaults: 8th
Rounding out the list of the ten most trashy cities in North Dakota brings us to Grafton. Located slightly northwest of Grand Forks, this is where the high class trashy live. You think you're all that in Walsh County with your one bargain store to show off your pajamas and wife beaters.
There You Have It
According to the official dictionary definition of Trashy, and based on stereotypes that the internet says are true, using science to determine the most Trashy cities in a state can't be too far off.
If you're analyzing cities in North Dakota with lots of angry welfare recipients, single mothers and where people have lots of options for payday cash loans, this is an accurate list.
If you're curious enough, here are the least trashy places in North Dakota:
Hazen
Lincoln
West Fargo
For more North Dakota reading , check out: