Article Table Of Contents   
(Skip to section)
San Jose's neighborhoods conjure up too many stereotypes to count. You've got hipster areas, preppy places, neighborhoods where college kids thrive, and of course, ghettos.
It seems as if there's a neighborhood for everyone in San Jose.
And while the city consistently ranks as one of the best places to live in the country thanks in part to a strong economy and tons of entertainment, it's not all rainbows and sunshine in San Jose. Some neighborhoods aren't as great as others.
So the question arises, which San Jose neighborhoods are the worst, and which are the best?
Today, we'll use science and data to determine which San Jose hoods need a little tender loving care - the sore thumbs of the San Jose area if you will. Realistically, you can't expect all the neighborhoods to be amazing, although West San Jose ranks way above the rest.
We examined 17 of San Jose's neighborhoods to find out the worst places to live. These places don't quite measure up to San Jose's reputation.
The Worst Neighborhoods In San Jose For 2022
So what's the worst neighborhood to live in San Jose for 2022? According to the most recent census data, Buena Vista looks to be the worst neighborhood in San Jose.
Read on to see how we determined the places around San Jose that need a pick-me-up. And remember, don't blame the messenger.
Once you're done, you can look at the bottom of the story for a complete chart of every neighborhood we looked at from worst to best. Looking for places to avoid outside of the city? You can also check out the worst suburbs of San Jose.
For more California reading, check out:
The 10 Worst Neighborhoods In San Jose For 2022
Living in Buena Vista, you've got a few amenities. You'll find the tiny Buena Vista Park and a retail strip along San Carlos St. But generally, this area of southwest San Jose exists as a residential enclave. Lots of homes. Well, let's be more specific: lots of expensive homes.
The main issue here isn't the modest lack of amenities, though that can certainly get annoying for locals. No, the real issue comes down to the high cost of living. And that starts with real estate prices. The median home value in Buena Vista stands at $420,833. Compare the to a median income of $44,822 and you can see the problem.
This isn't false advertising. There really is a fairground in this part of San Jose. The Santa Clara County Fairgrounds hosts events like ski and snowboard festivals, cat shows, and, of course, the county fair. Meanwhile, the site used to host the San Jose Speedway...you can decide if you'd rather live in a neighborhood called "Speedway."
So why wouldn't you want to live in an area that contains a literal carnival for part of the year? Well, a few trip on the Ferris Wheel can't completely remove financial panic from the locals' minds. Specifically, the panic about keeping up with house payments. This concern comes as the median home price hovers at $409,460 versus a median income of $56,502.
In most cities, downtown ranks as one of the nicest parts of town. Here, the central district ranks number 3 on the list of San Jose's worst neighborhoods for 2022. How did that happen?
It's certainly not a lack of amenities. As you'd expect, there's a lot to do downtown. This includes special features like the Children's Discovery Museum of San Jose. The economy also doesn't pose much of a problem. The median income sits at $71,036.
The real issue, as we've already seen so far on this list, comes from real estate prices. A median home price of $477,611 just makes this a difficult neighborhood to afford.
You won't need GPS to find North San Jose. Just look at the name: start in downtown and head north. The area certainly comes with its share of amenities. Besides innumerable shops and restaurants, you also have the San Jose Municipal Golf Course.
Meanwhile, the San Jose Flea Market is just a short drive away. Why would residents of a neighborhood with a median income of $104,535 be looking for a flea market? Well, have you seen the home prices? You need to cut corners when the median home price stands at $349,464.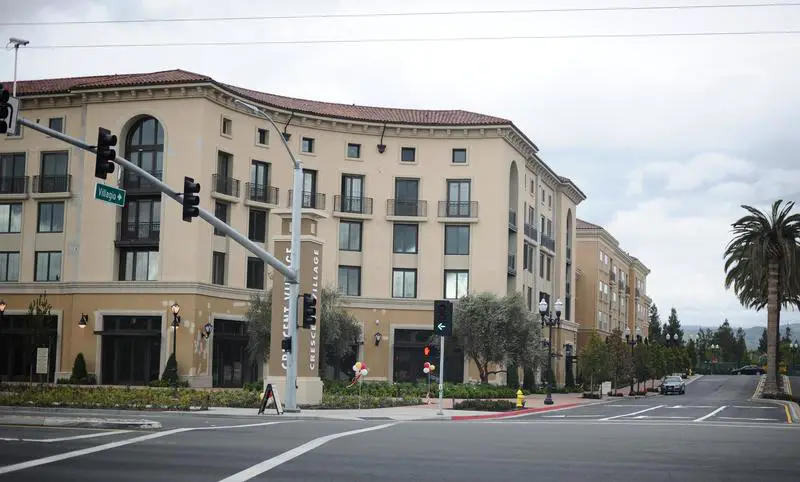 As you'd guess from the name, Alum Rock-East Foothills sits on the eastern side of town, along the foothills. It houses the San Jose Country Club. But if you get tired of the manicured greens and delectable lunch selections, you can head out to Alum Rock Park for something a little more raw and unkempt.
The presence of a country club tips off the fact that this is a relatively affluent area. The median income stands at $77,166. However, the country club also suggests the main drawback of the neighborhood: you have to be pretty rich to afford it. Like most of the entries on this list, high real estate prices make this a stretch for anyone but high-paycheck players.
In a different Burbank, they film lots of TV shows and movies. But that's located about 350 miles to the south, near Los Angeles. This Burbank sits to the southwest of downtown San Jose, nestled into the intersection of I-880 and I-280.
Fewer celebrity sightings, true. But you wouldn't be able to tell that from the real estate listings. Following the trend of most of the areas on this list, Burbank counts as the number 6 worst part of San Jose for 2022 largely because of its high home prices. The median home value reaches more than $550,000. This figure compares to a median income of just about one tenth that number. You can do the math on that.
By now, you're accustomed to the pattern that has dominated this list so far. Start with a nice neighborhood. Add in a good economy. Yet, somehow, you end up with one of the worst areas of San Jose for 2022. The culprit each time: Bay Area real estate prices just push most people out of the market.
That trend holds for Edenvale-Seven Trees. A charming enough spot in the southern part of the city. A median income of $73,072 and an unemployment rate of 7.1%. Those home prices, though. Here, the median home value reaches $469,583, forcing the cost of living beyond what an average local can afford.
Excellent schools. Nice place to raise a family. Plenty of nearby restaurants and shops. Even a few green spots, like Penitencia Creek County Park, to enjoy the beautiful Northern California weather. Who wouldn't want to live here?
But hold on a second. Do you have half a million bucks handy? Then you might not want to call in the movers just yet.
North Valley might have a lot going for it. But it has the same affordability problems that dog most of the neighborhoods on this list. In this case, a home will run a median price of $499,085. That comes in an area that supports a median income of "just" $78,557.
Who wouldn't want to live in a rose garden? It sounds like a fairy tale. In this case, that floral paradise actually exists. This appropriately named district centers on the Municipal Rose Garden, an absolutely enchanting place to spend an afternoon.
Yet every rose has its thorn, as they say. This fairy tale has its Rumpelstiltskin, demanding payment for all the magic. It comes in the form of the high cost of living. Call it the San Jose curse. After all, folks in Rose Garden earn a median salary of $95,382 per year. Not enough...not when the median home price hovers at $728,821.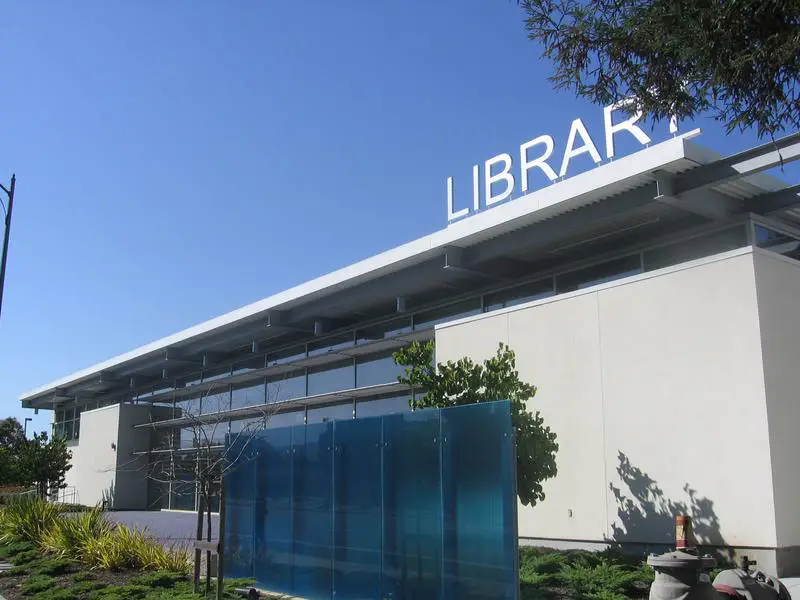 Source: Public domain
Methodology: How we determined the worst San Jose neighborhoods in 2022
To figure out how bad a place is to live in, we only needed to know what kinds of things people like and then decide what places have the least amount of those things. We threw the following criteria into this analysis in order to get the best, most complete results possible. We used this set of criteria for each neighborhood in San Jose:
High unemployment (Less jobs)
Low median income (Less pay)
Low population density (No things to do)
Low home values (No one's willing to pay to live here)
High crime (Estimated)
Then, we ranked each neighborhood in San Jose, California for each of these criteria from worst to best.
Next, we averaged the individual rankings for each criteria into a "Worst Score".
The neighborhood with the lowest "Worst Score" ranks as the worst neighborhood of San Jose.
Read on below to learn more about these terrible places around San Jose to live. Or skip to the end to see the list of all 17 neighborhoods ranked from worst to best.
This list is a scientific analysis based on real data and is completely unbiased. Hold on to your pants.

Summary: The Worst Neighborhoods Around San Jose
Well there you have it -- the worst of the neighborhoods in San Jose with Buena Vista landing at the bottom of the pack.
As we mentioned earlier, the neighborhoods in San Jose aren't all bad. West San Jose takes the cake as the best place to live in San Jose.
We ranked the neighborhoods from worst to best in the chart below.
For more California reading, check out:
Where Are The Worst Neighborhoods To Live In San Jose For 2022?
| Rank | Neighborhood | Population |
| --- | --- | --- |
| 1 | Buena Vista | 1,423 |
| 2 | Fairgrounds | 55,586 |
| 3 | Downtown | 87,113 |
| 4 | North San Jose | 25,144 |
| 5 | Alum Rock-East Foothills | 38,948 |
| 6 | Burbank | 5,274 |
| 7 | Edenvale-Seven Trees | 41,443 |
| 8 | North Valley | 78,071 |
| 9 | Rose Garden | 13,514 |
| 10 | Santa Teresa | 55,095 |
| 11 | Evergreen | 76,963 |
| 12 | Willow Glen | 74,025 |
| 13 | Berryessa | 34,515 |
| 14 | Blossom Valley | 70,687 |
| 15 | Cambrian Park | 71,889 |
| 16 | Almaden Valley | 41,132 |
| 17 | West San Jose | 99,862 |
Editor's Note: This article is an opinion based on facts and is meant as infotainment. Don't freak out we updated this article for 2022. This is our time ranking the worst neighborhoods to live in San Jose.