Editor's Note: This article is an opinion based on facts and is meant as infotainment. Don't freak out we updated this article for 2020. This is our sixth time ranking the worst places to live in Alabama.
Swipe left for slideshow. Article continues below.
Article Table Of Contents
(Skip to section)
People from Alabama are really passionate about being from Alabama. As a state, Alabama doesn't necessarily get a lot of media attention, but it's also a quiet gem, tucked away in the deep south.
This article isn't a knock on Alabama, it's just a scientific analysis on where the worst places to live there are. Of course, there are a lot of awesome places to live in Alabama. This is, though, isn't that. It's the opposite.
It's the places you don't want to live in.
After analyzing 100 of the largest cities, we came up with this list as the 10 worst places in Alabama:
What? Where are these places you wonder? And before you get all riled up and say we're picking on small town America, that's not the case.
We understand there's a lot of good in every place.
However, according to data (which doesn't measure things like beauty and 'friendly people'), there are far better options in the state for making a place home. And the worst place to live in Alabama? That would be Bessemer.
Read on below to see how we crunched the numbers and see how your city fared in 2020.
If you're looking for something more national, check out the worst cities in America or the worst states in America.
For more Alabama reading, check out:
The 10 Worst Places To Live In Alabama For 2020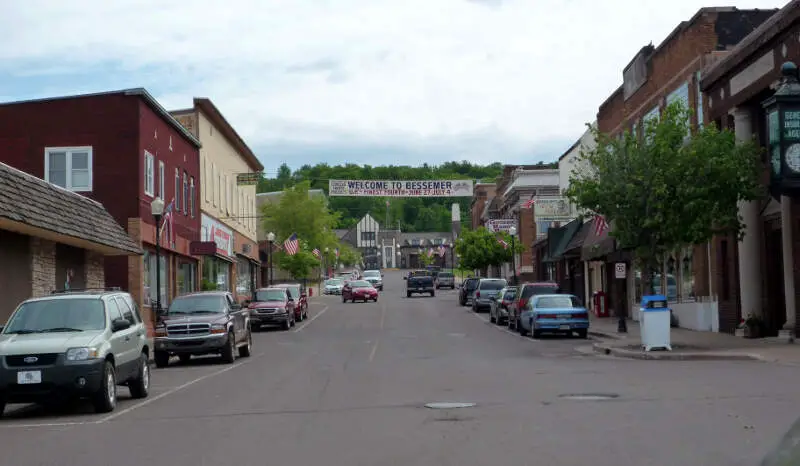 The city of Bessemer, a Birmingham suburb, has tried to rebound from a loss of manufacturing and railroad jobs, but its population has shrunk nearly 20% in the last 20 years.
The hometown for NFL quarterback Jameis Winston has very bad crime (6th worst) and an employment rate that's nearly the highest for cities of its size 14.7%. On the bright side, K-12 student spending is highest here than in the entire state.
Opp needs some tough love as it ranks as the 2nd worst city to live in Alabama for 2020. There's not a lot to do here, and when you factor in some of the lowest student support in the state and some of the worst weather, it's not a place you might want to move to.
And the crime in Opp is the 24th highest in the state, where 1 in 19.0 people have a chance of being the victim of a property crime, according to the latest FBI numbers.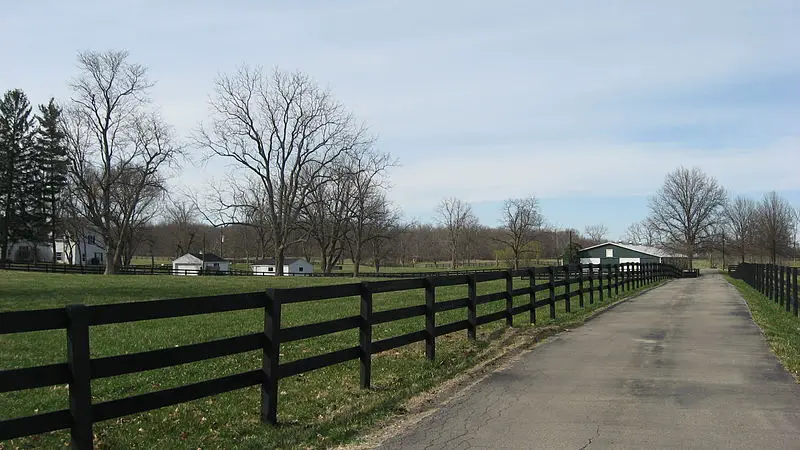 Source: Public domain
Prichard, a Mobile suburb, has the 3rd lowest income in Alabama. The unemployment rate here is almost higher than in any other place in Alabama, and nearly 1 in 5 homes is vacant.
Additionally, Prichard is currently going through bankruptcy proceedings, and has seen its population cut in half over the last 20 years.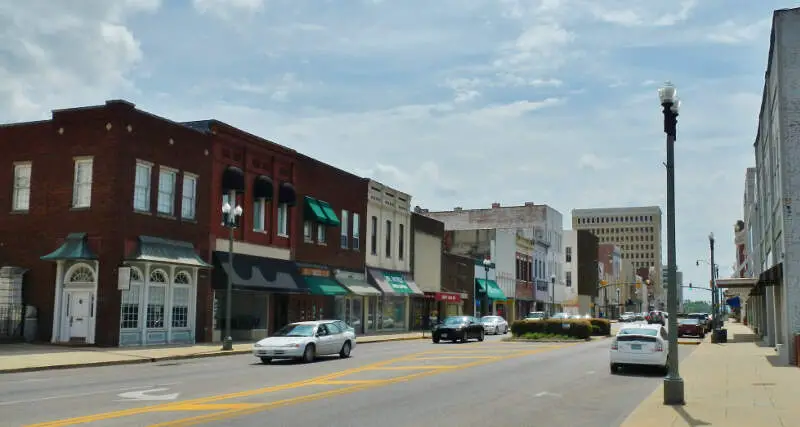 Anniston is out in an area on its own, about an hour drive east of Birmingham. In 2002, it was determined by 60 Minutes that Anniston was one of the highest-contaminated cities in the country.
Crime is bad here, houses are vacant, and the unemployment rate is nearly 1 in 8.6. As several residents of Anniston said on City-Data, don't move there.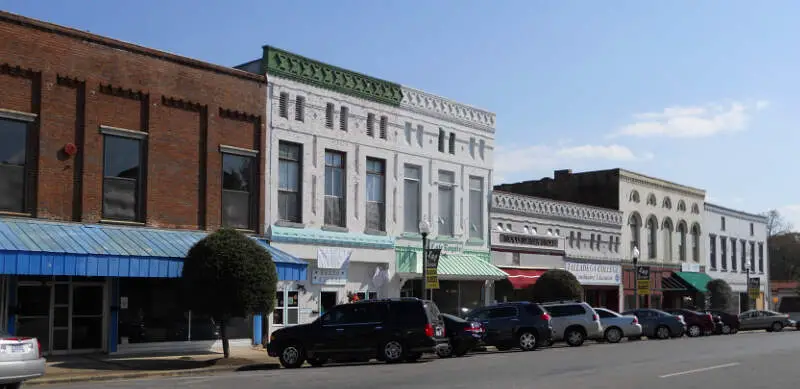 Eric Church recently released a song praising Talladega as being a fun place for boyhood memories (not sure if he actually spent time there or not). Nowadays, Talladega is a fairly dangerous place, statistically, with a household income much lower than the state average.
Like other places on this list, Talladega has failed to adjust to a new economy, as the population and overall economic output has shrunk in the last 30 years.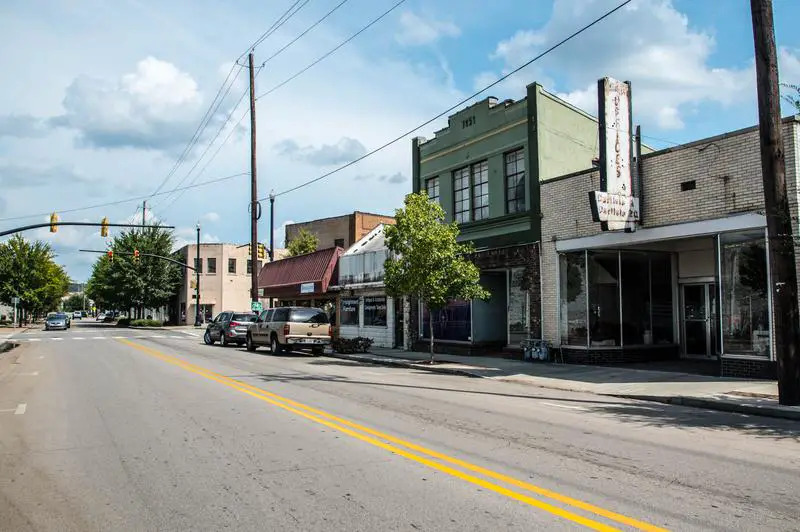 Tarrant ranks as the 6th-worst place in Alabama due to a variety of factors, placing in the bottom third for unemployment, median income, and crime.
On top of that, residents have the 44th-worst commute of any place in the state.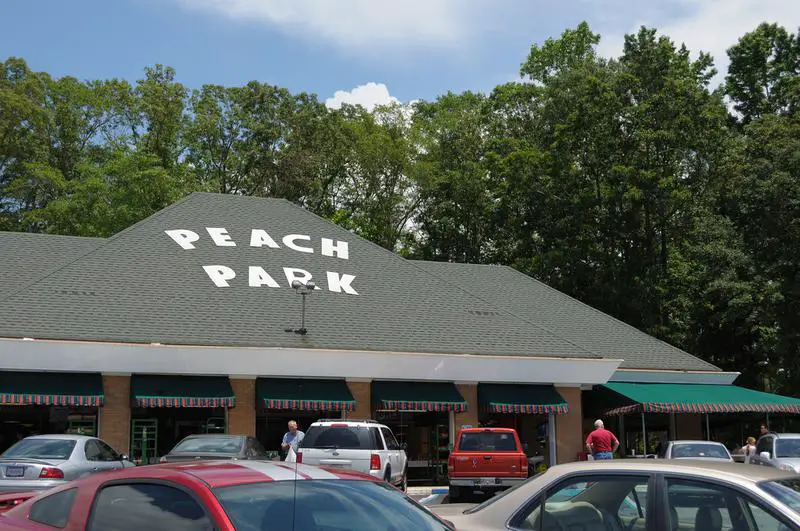 Clanton is a really small, densely populated place in Alabama.
The unemployment rate here is sky high at 7.8%, and income levels are the 43rd lowest in Alabama. Homes sell for an average of $120,500.
If you're trying to have some sort of professional career in Alabama, this is one of the last places you would want to live.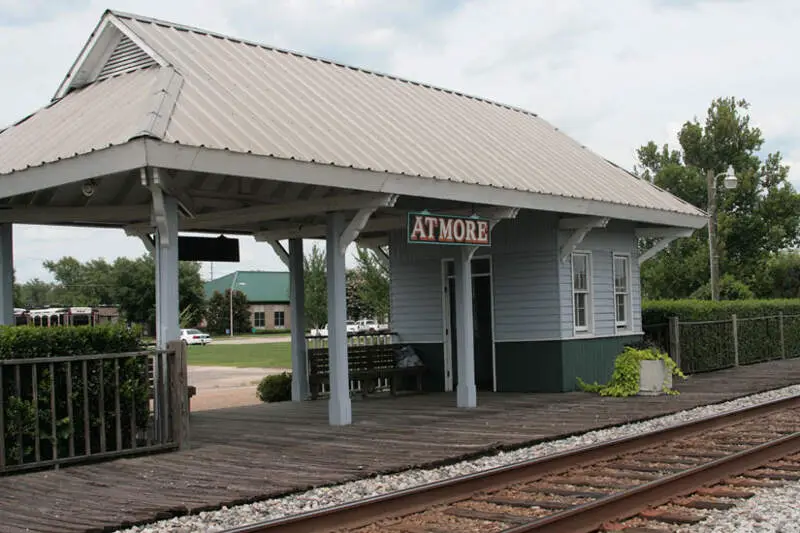 Source: Public domain
Atmore, a Mobile suburb, is the smallest city on our entire list. As Alan Jackson says, "It's alright to be itty bitty", but when you have a high unemployment rate, 1 in 6 houses are vacant, and household incomes are far below the state average, it's not the first place you might want to move to.
On the bright side, Atmore has more sunny days a year than almost any other place in Alabama. And former heavyweight champion Evander Holyfield was born there, so they have that going for them.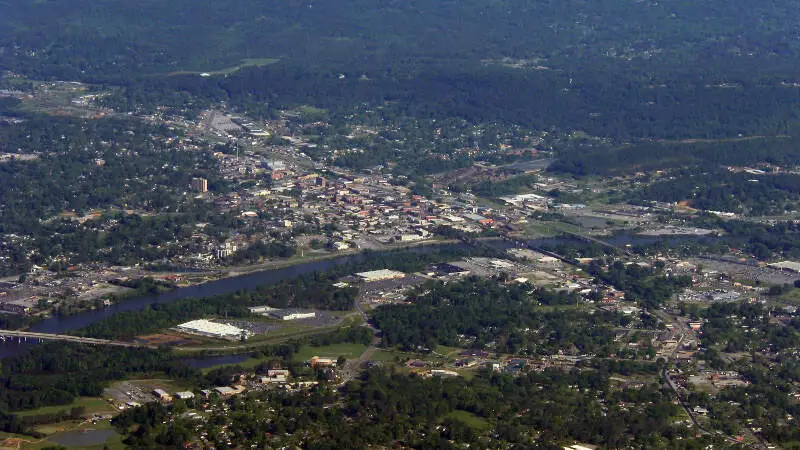 Gadsden, about an hour north of Birmingham, takes the honor of being the worst place in Alabama, at least on paper. Crime is almost highest here than anywhere else in the state. And with an unemployment rate of more than 8%, and considering the fact that 1 in 5 houses are vacant, things aren't looking up there.
Additionally, Gadsden residents have a very low household income level, and student spending is almost dead last in the state (schools spend, on average, a measly $8,500 per student, per year).
Things have changed here. Way back in 1991, Gadsden was awarded the honor of being called an "All-American City."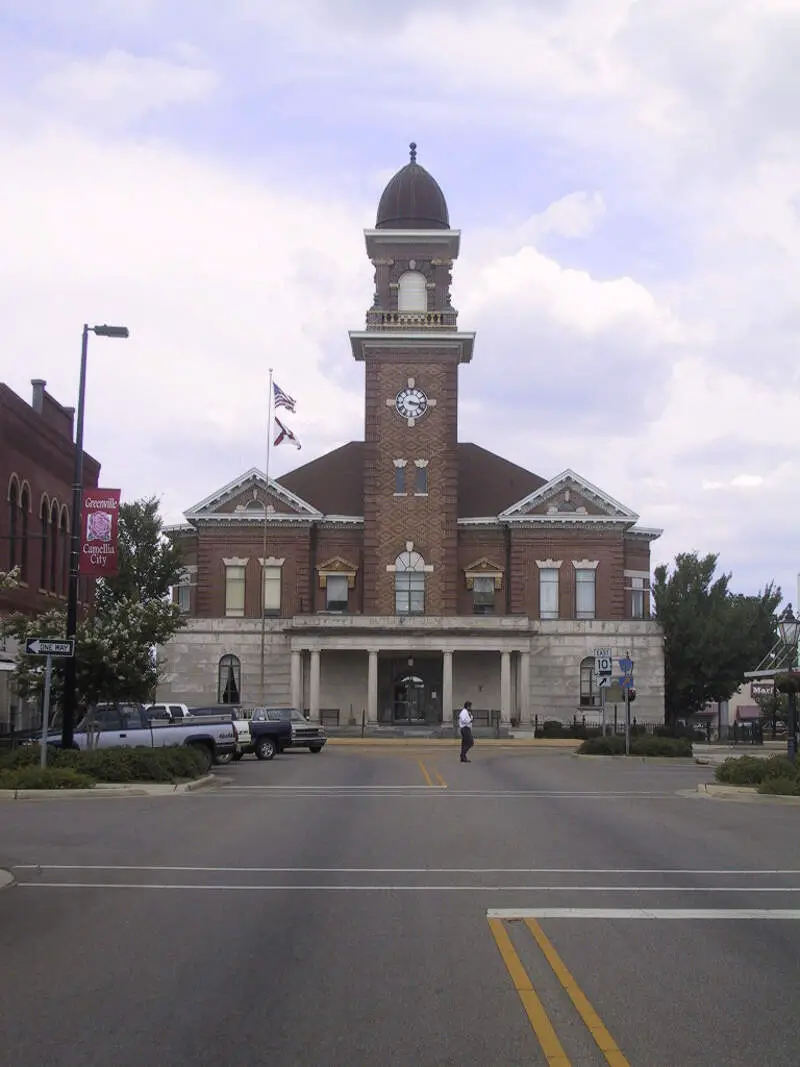 Greenville doesn't have it much better, in terms of overall economic outlook. The unemployment rate is at 8.9%, and people average less than $36,472 a year in combined household incomes. Homes stand at $109,600, which is very low, and crime in the worst 10% in Alabama.
And again, in terms of the overall 'enjoyment' factor, it's not easy to find fun on a Friday night.
How we determined the worst places to live in Alabama for 2020
To figure out how bad a place is to live in, we only needed to know what kinds of things people like and then decide what cities have the least amount of those things.
We don't think it's a stretch to assume that people like the following things:
Good education
Lots of jobs
Low crime
Low poverty
Nice homes
High incomes
High population density (Lots of things to do)
Short work commutes
Health insurance
The data comes from the Census's most recent American Community Survey and from the FBI Uniform Crime Report.
We broke crime down into violent crime and property crime to give violent crime a larger weight -- if you did a simple calculation of all crimes per capita, property crimes are normally 7x more common and really bias that ranking.
Furthermore, only cities with at least 5,000 people were considered -- leaving 100 cities.
We then ranked each city from 1 to 100 for all the criteria with a #1 ranking being the worst for the particular criteria.
Next, we averaged the rankings into one "Worst Place To Live Score".
Finally, we ranked every city on the "Worst Place To Live Score" with the lowest score being the worst city in Alabama -- Bessemer. Read on for a detailed look at the 10 worst cities in Alabama. You can download the data here.
This list is a scientific analysis based on real data and is completely unbiased.
Wrapping Up The Worst In Alabama
If you're looking at areas in Alabama with the worst economic situations, where there's higher than average crime, and not a lot to do, this is an accurate list.
And in the end, Bessemer ranks as the worst city to live in Alabama for 2020.
If you're curious enough, here are the best cities to live in Alabama:
Homewood (Pop. 25,595)
Vestavia Hills (Pop. 34,163)
Mountain Brook (Pop. 20,466)
For more Alabama reading, check out:
Where Are The Worst Places To Live In Alabama?
| Rank | City | Population |
| --- | --- | --- |
| 1 | Bessemer | 26,759 |
| 2 | Opp | 6,520 |
| 3 | Prichard | 21,927 |
| 4 | Anniston | 21,924 |
| 5 | Talladega | 15,609 |
| 6 | Tarrant | 6,212 |
| 7 | Clanton | 8,724 |
| 8 | Atmore | 9,746 |
| 9 | Gadsden | 35,624 |
| 10 | Greenville | 7,714 |