Editor's Note: This article is an opinion based on facts and is meant as infotainment. Don't freak out we updated this article for 2021. This is our seventh time ranking the worst places to live in Colorado.
Article Table Of Contents   
(Skip to section)
People who live in Colorado are weirdly protective of their state. It's almost like they warn you: Don't you dare say anything bad about Colorado, especially if you don't live here.
Well I am about to, and I don't. So deal with it.
To be fair, I've been to Colorado many times, and it is a beautiful place. I've boarded there, and I've camped out in the mountains and in the deserts. Many of my friends spent time there, and many still make Colorado home. I hear nothing but great things.
But is it all good there? Of course not. Just like any other state, Colorado has some issues. And the purpose of this post is to use science and data to determine which places in Colorado are the absolute worst. If you live in any of these places, you might agree with this analysis. And if you don't agree, you have to admit that the criteria we're using makes a lot of sense.
After analyzing all 74 cities with a population over 5,200, we came up with this list as the 10 worst places in Colorado:
The 10 Worst Places To Live In Colorado For 2021
What? Where are these places you wonder? And before you get all riled up and say we're picking on small town America, that's not the case.
We understand there's a lot of good in every place.
However, according to data (which doesn't measure things like beauty and 'friendly people'), there are far better options in the state for making a place home. And the worst place to live in Colorado? That would be Lochbuie.
Read on below to see how we crunched the numbers and see how your city fared in 2021.
If you're looking for something more national, check out the worst cities in America or the worst states in America.
For more Colorado reading, check out:
The 10 Worst Places To Live In Colorado For 2021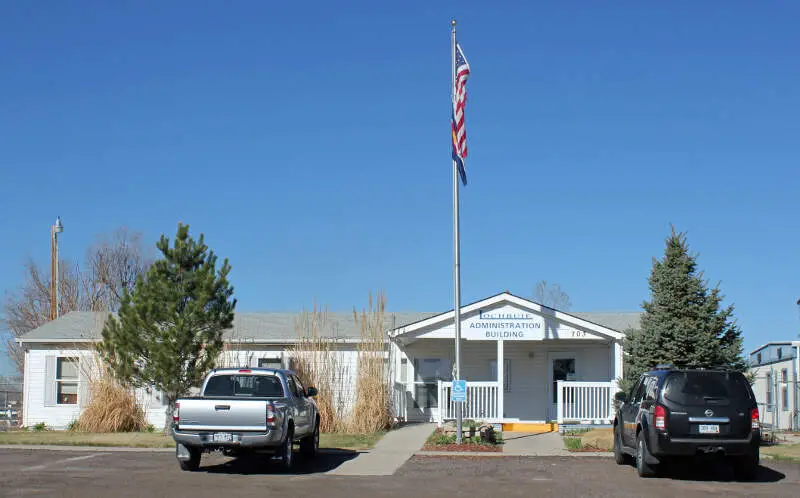 Lochbuie originated as a development called the Spacious Living Mobile Home Park...or "Space City" for short. These days, it gets its name from a town in Scotland. Unfortunately, it also counts as the number 1 worst place to live in Colorado.
Built on the northeastern edge of the circle of suburbs surrounding Denver, Lochbuie sports a median income of $71,304 and an unemployment rate of 5.0%. Education is a major problem for the 6,388 residents of the town. The schools score a 3/10 on Great Schools.
Things aren't all bad in Lochbuie. Locals have excellent access to one of the region's major metropolitan areas. It's just a 30-minute drive to the city center.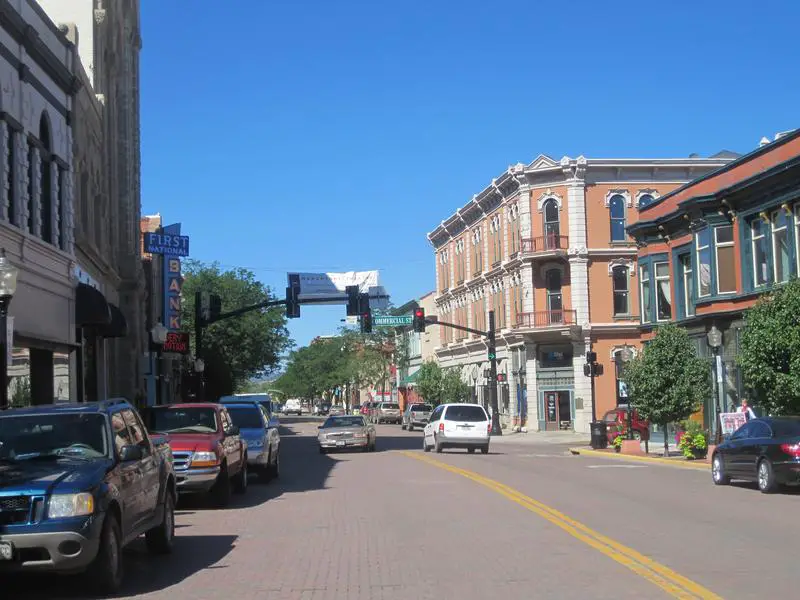 Trinidad has a violent history. In the early 20th century, it was the site of a deadly labor dispute between miners and the Colorado Fuel & Iron company. These days, those types of clashes are a thing of the past. Still, the community has its challenges. It sits at number 2 on the list of least appealing spots in Colorado.
The economy presents a major issue for Trinidad's 8,080 inhabitants. The unemployment rate stands at 7.7%, while 20.2% of people struggle below the poverty line.
Crime is nearly double the national average and schools in the area top out at mediocre. That said, there are bright spots. Located in the southern part of the state, near the New Mexico border, residents can enjoy the region's natural splendor at places like the Spanish Peaks State Wildlife Area.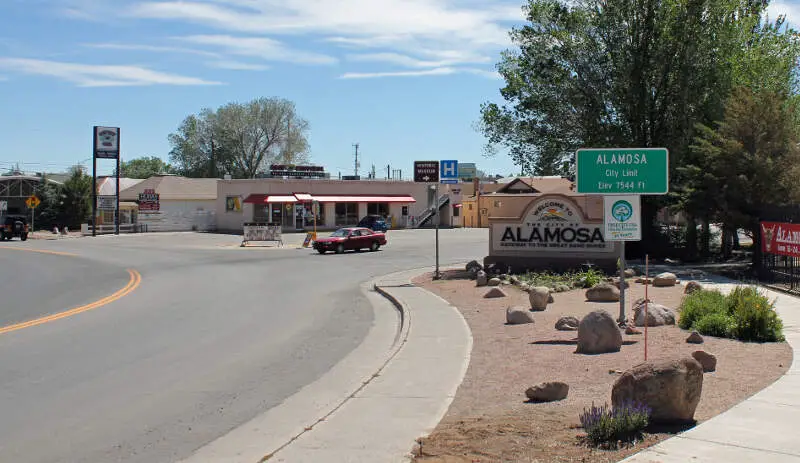 Alamosa started life as a railroad town. Unfortunately, technology and transportation patterns have moved on from those boom days. Now, a weak economy makes Alamosa the number 3 least attractive place to live in Colorado.
Finding a job is difficult for the town's 9,441 residents. The unemployment rate sits at 12.4%. At the same time, 31.4% of inhabitants scrape by on the wrong side of the poverty line. The median income sits at $35,085.
Aside from the economic troubles, the area has a lot to offer. It's known as the gateway to Great Sand Dunes National Park, located in the south-central part of the state.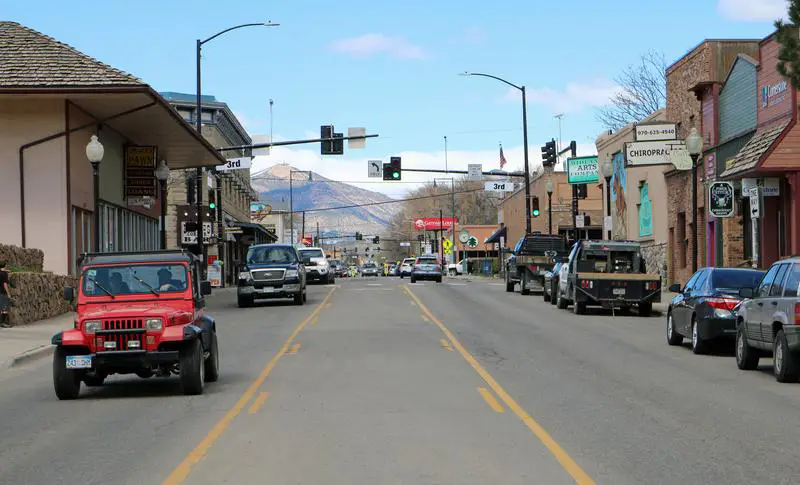 Can you think of a more Wild West name for a town than Rifle? Well, it actually gets its name from a nearby creek rather than directly from a kind of weapon. Still, the name suits a community with a higher-than-average crime rate. In fact, Rifle represents the number 4 worst location in Colorado.
Besides high crime, the area suffers from a bad education system. The schools only reach a 5/10 on Great Schools. Meanwhile, the median income sits at $66,319 and the unemployment rate comes in at 7.2%.
Rifle does have things going for it. Built on I-70 in the western part of the state, it offers great access to outdoor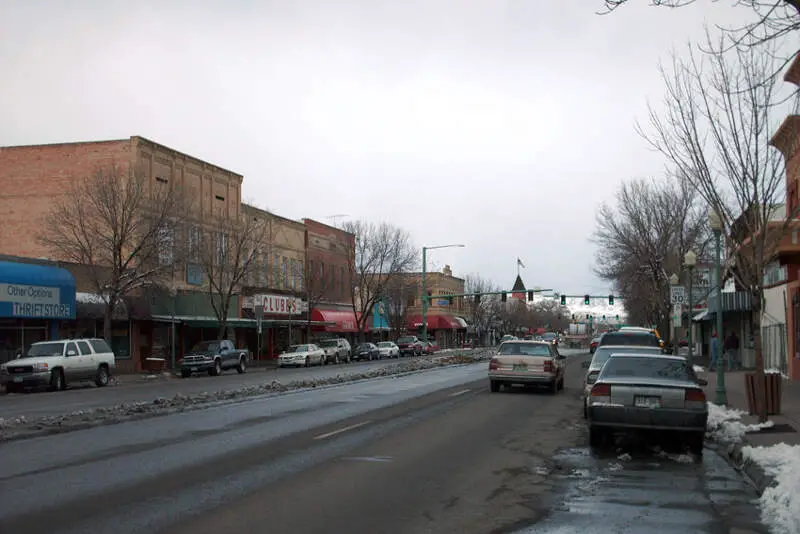 Source: Public domain
Delta is out in the boonies, south of Grand Junction. The population has grown 15% in the last 15 years, perhaps due to the cheap housing, as homes cost an average $139,100 each.
Delta has some of the lowest public school funding in Colorado. And while the unemployment rate isn't as bad as other cities, it's still up there. Plus, there's not a lot to do here for indoor entertainment. If you're an outdoor person, it might not be so bad. But on paper, Delta isn't desirable.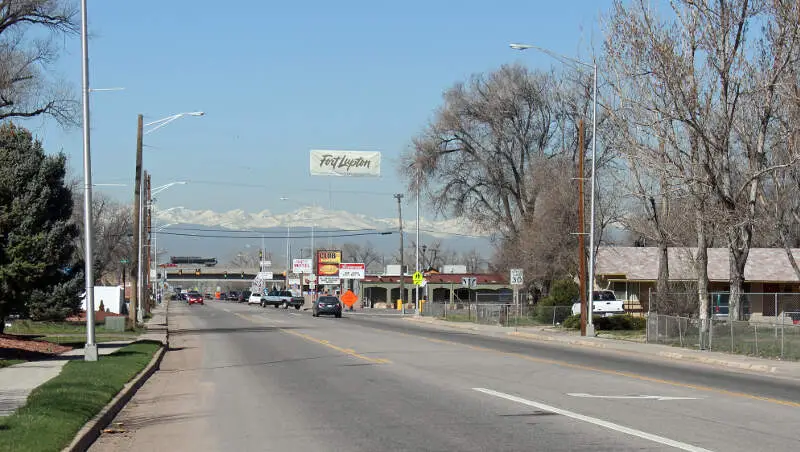 Fort Lupton came into existence as a trading post in the 1830s, part of the early migration to the area. You can still see a reconstructed version of the original fort in town. Life was presumably tough in the area back then. It remains so today, as Fort Lupton stands as the number 6 worst place in Colorado to put down roots.
The education system is a major drawback for the 8,133 residents. Even on the high side, the schools in the area rank a paltry 4/10 on Great Schools.
There are pluses to life in Fort Lupton. The crime rate hovers about 60% below the national average. Meanwhile, the overall cost of living is about 10% below the U.S. norm, thanks in large part to affordable housing.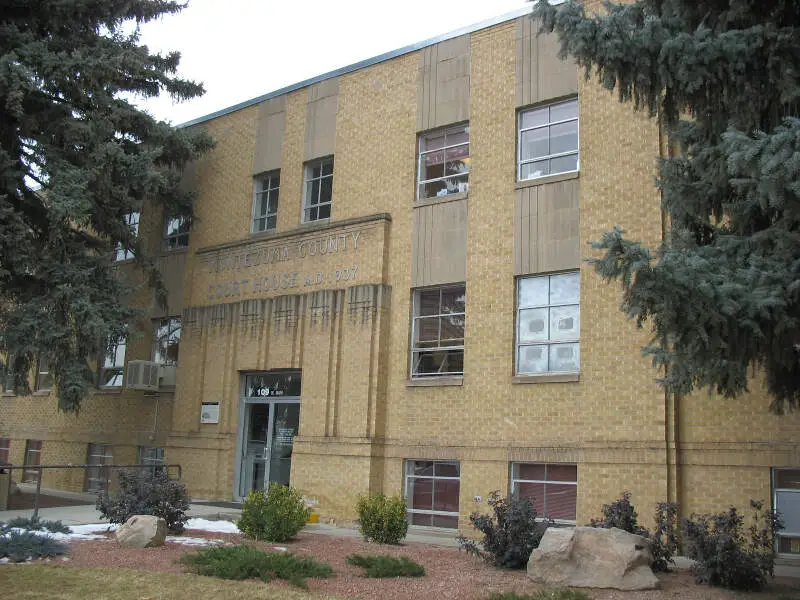 Cortez provides a major tourist draw. It sits in the southwestern part of the state, near both the Four Corners monument and the Mesa Verde National Park. It's great for people passing through. But you might not want to live there.
The community ranks at number 7 on the list of Colorado's worst living areas. Crime and a weak economy are the major problems. The crime rate sits about 50% above the national average. Meanwhile, 20.5% of the town's 8,675 residents has to make due below the poverty line.
The median income sits at $42,271, while the unemployment rate hovers at 6.4%.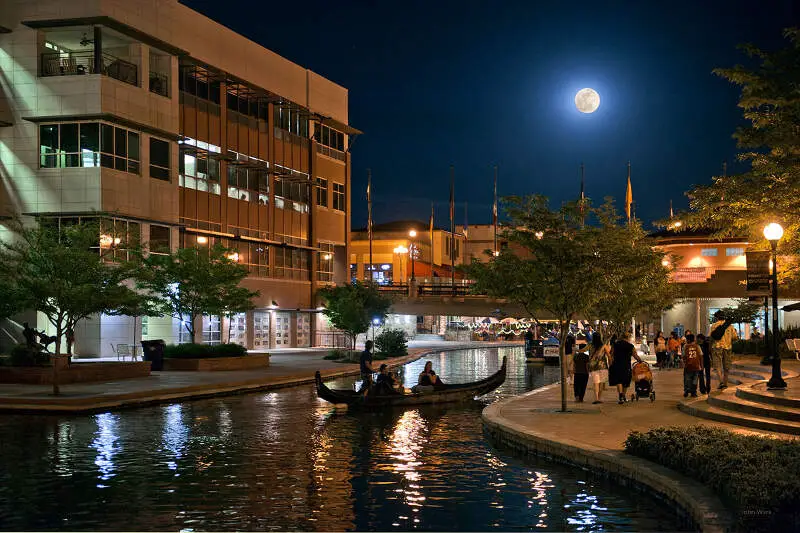 When you're looking at things from purely a scientific standpoint, Pueblo is by far the worst place in Colorado.
The crime here is really bad and nearly 1 in 11.8 residents are without jobs -- by far the highest in the state. And those who are employed earn a measly salary. The schools are underfunded and home values are low and not climbing at all.
If you've been to Pueblo, it would be hard to argue against this ranking. And if you live there, you might have expected to see your town towards the top of the list. The rest of these cities are a distant second.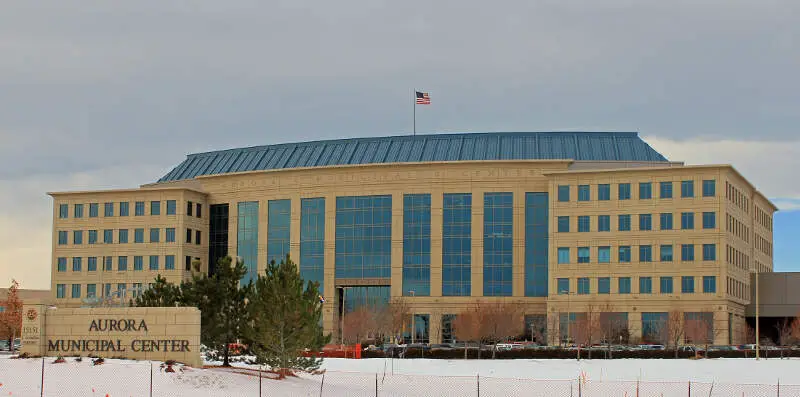 In 2012, Aurora suffered a horrific mass shooting that killed 12 people and made headlines around the country. Unfortunately, this wasn't an isolated incident. The crime rate in the area stands about 50% above the national average. This is the main factor that makes Aurora the number 9 worst location in Colorado.
Though its 369,111 residents battle a high crime rate, Aurora has other benefits to provide. Located about a half hour east of Denver's city center, it gives excellent access to the region's major metropolitan area. Meanwhile, the economy is relatively strong, with unemployment at 4.6% and the median income at $65,100.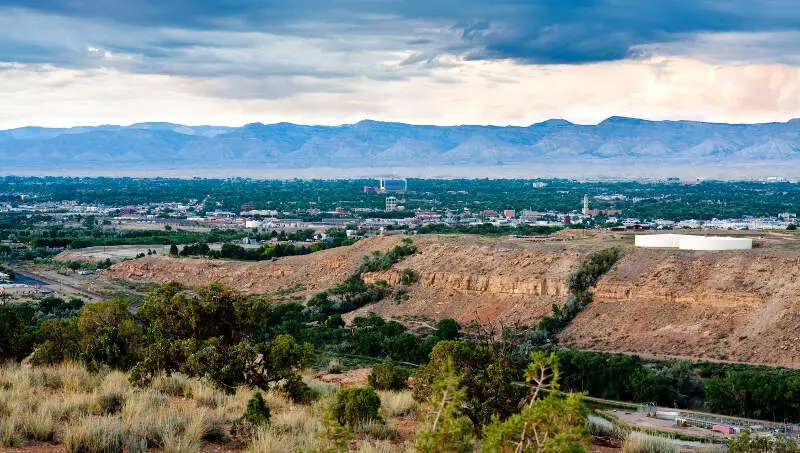 Grand Junction is a key city in western Colorado. In fact, with 62,062 residents, it stands as the most populous community in the region. Unfortunately, with size comes challenges. Grand Junction is also the number 10 least appealing place to live in Colorado.
Like other population centers, Grand Junction suffers a high crime rate, about 70% above the national average. Poverty presents an issue as well. 15.6% of the population suffers below the poverty line.
Being a relatively large city (at least for the area), Grand Junction has its amenities. For instance, it has become known for its local wineries. You can also check out the nearby Colorado National Monument.
How we determined the worst places to live in Colorado for 2021
To figure out how bad a place is to live in, we only needed to know what kinds of things people like and then decide what cities have the least amount of those things.
We don't think it's a stretch to assume that people like the following things:
Good education
Lots of jobs
Low crime
Low poverty
Nice homes
High incomes
High population density (Lots of things to do)
Short work commutes
Health insurance
The data comes from the Census's most recent American Community Survey and from the FBI Uniform Crime Report.
We broke crime down into violent crime and property crime to give violent crime a larger weight -- if you did a simple calculation of all crimes per capita, property crimes are normally 7x more common and really bias that ranking.
Furthermore, only cities with at least 5,000 people were considered -- leaving 74 cities.
We then ranked each city from 1 to 74 for all the criteria with a #1 ranking being the worst for the particular criteria.
Next, we averaged the rankings into one "Worst Place To Live Score".
Finally, we ranked every city on the "Worst Place To Live Score" with the lowest score being the worst city in Colorado -- Lochbuie. Read on for a detailed look at the 10 worst cities in Colorado. You can download the data here.
This list is a scientific analysis based on real data and is completely unbiased.
Wrapping Up The Worst In Colorado
If you're looking at areas in Colorado with the worst economic situations, where there's higher than average crime, and not a lot to do, this is an accurate list.
And in the end, Lochbuie ranks as the worst city to live in Colorado for 2021.
If you're curious enough, here are the best cities to live in Colorado:
Parker (Pop. 54,352)
Vail (Pop. 5,479)
Louisville (Pop. 20,860)
For more Colorado reading, check out:
Where Are The Worst Places To Live In Colorado?
| Rank | City | Population |
| --- | --- | --- |
| 1 | Lochbuie | 6,388 |
| 2 | Trinidad | 8,080 |
| 3 | Alamosa | 9,441 |
| 4 | Rifle | 9,650 |
| 5 | Delta | 8,829 |
| 6 | Fort Lupton | 8,133 |
| 7 | Cortez | 8,675 |
| 8 | Pueblo | 110,841 |
| 9 | Aurora | 369,111 |
| 10 | Grand Junction | 62,062 |