The unfortunate fact of the matter is that some places in the Tar Heel State have a larger percent of their population that never graduated from high school.
While the emphasis on going to college might be overblown, the fact is that not graduating from high school puts you at a significant disadvantage on average. Educational attainment might not be the best way to measure one person's intelligence, but it does shine a light on the state.
We will use Saturday Night Science to determine what places in North Carolina have the highest percentage of adults without a high school degree.
A recent study we published found that North Carolina is actually the 28th smartest state in the United States, with an average IQ of 99.
But that doesn't mean that a few cities in North Carolina are a bit slower than others due to a lack of basic education.
After crunching the numbers, we ranked the ten dumbest cities in the Tar Heel State.
The 10 Most Boring Places In North Carolina
Don't freak out.
Some places are just smarter than others, but that says nothing about the character of the people living there. It's another data point a real estate agent would never tell you.
For this ranking, we only looked at cities with populations greater than 5,000, leaving us 130 cities in North Carolina to rank. You can take a look at the data below.
For more North Carolina reading, check out:
---
Table Of Contents: Top Ten | Methodology | Summary | Table
---
The 10 Dumbest Places In North Carolina For 2023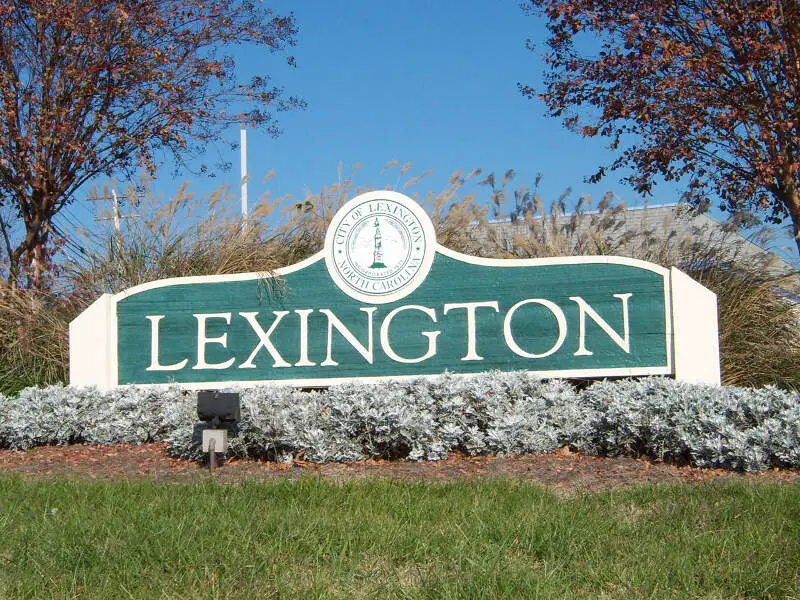 Source: Public domain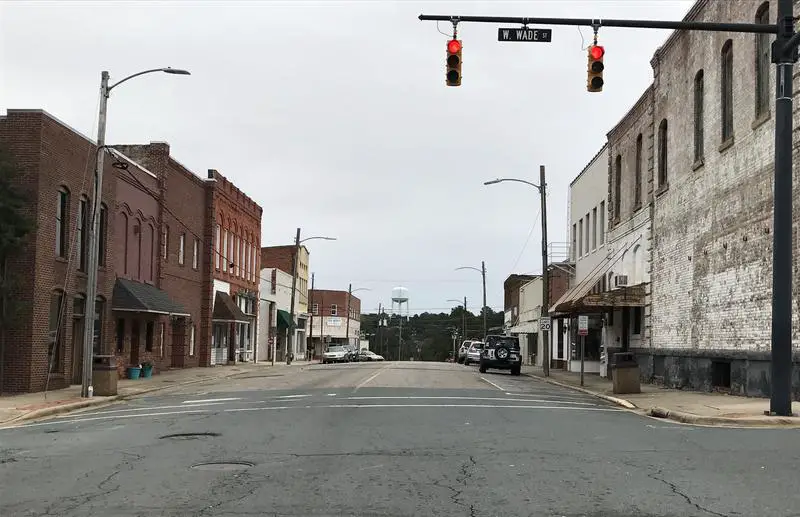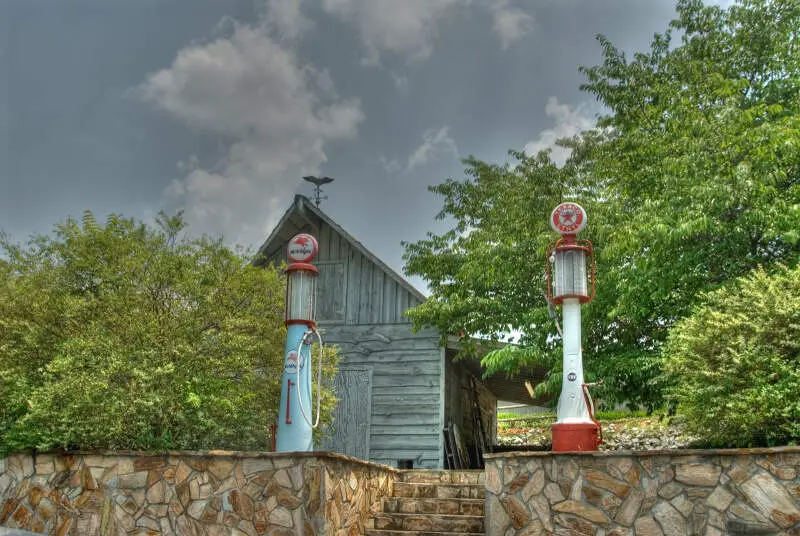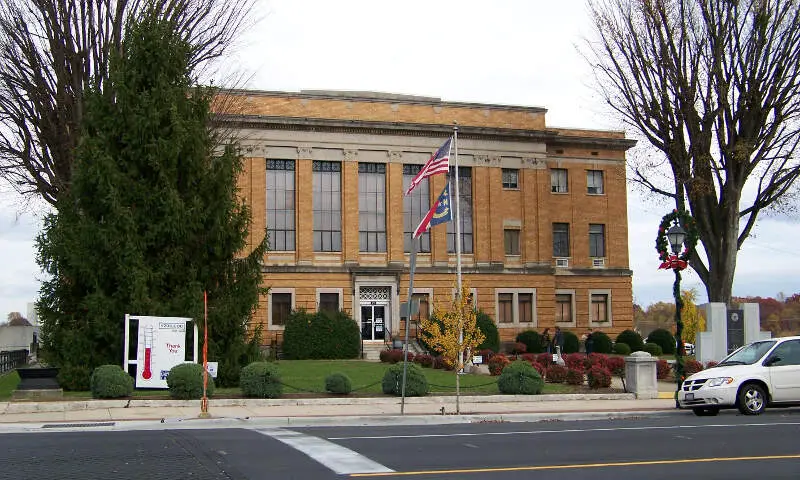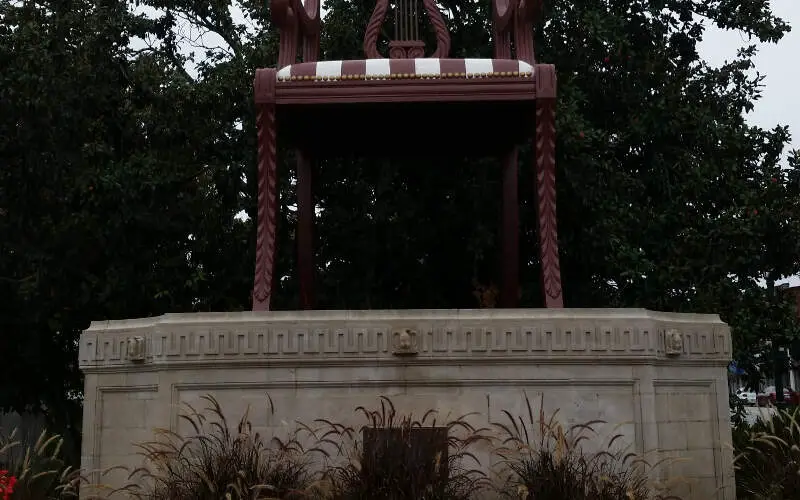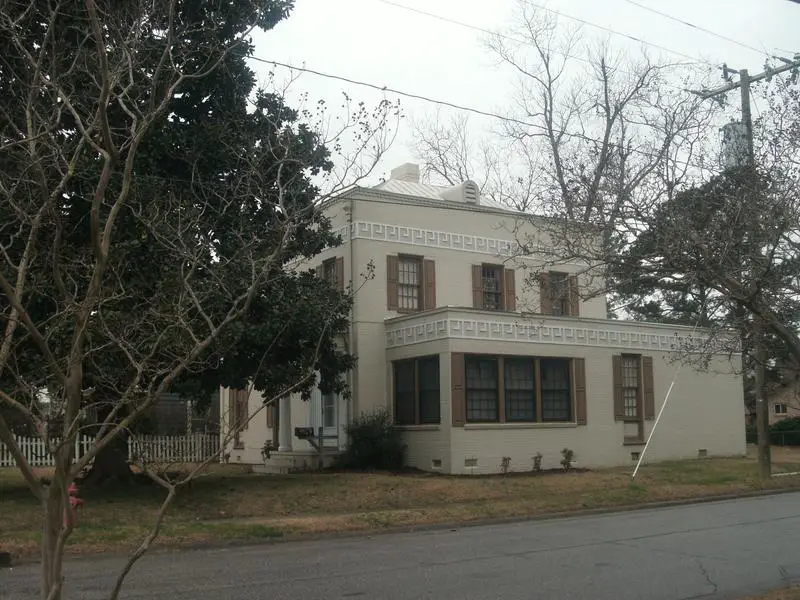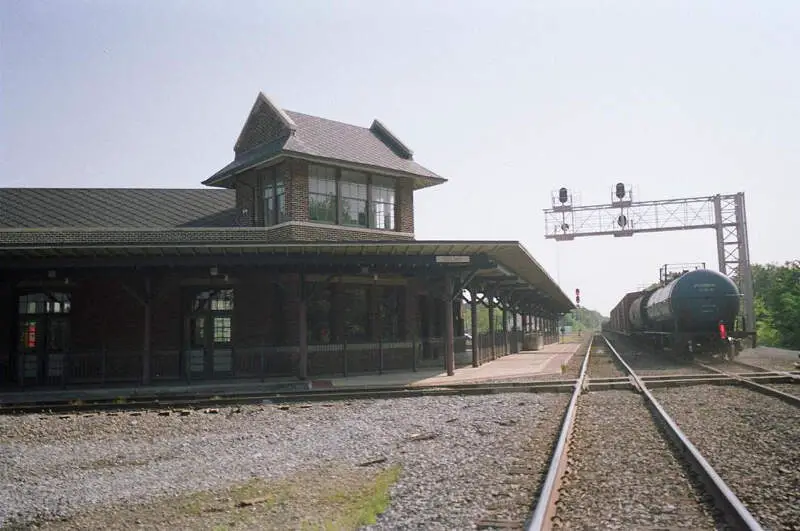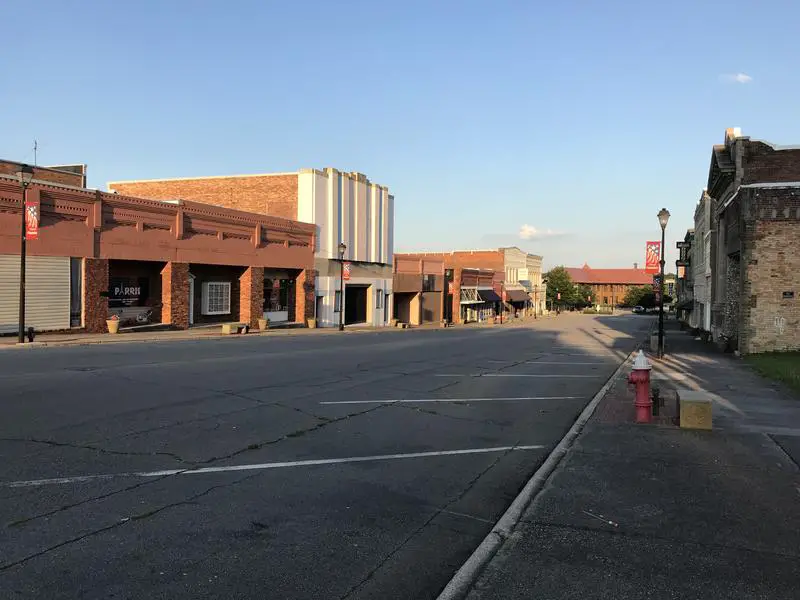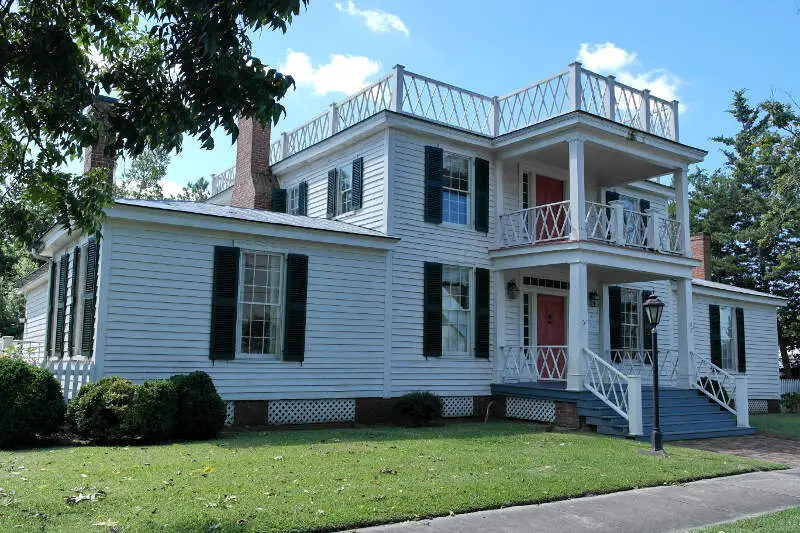 Methodology: How we determined the dumbest cities in the Tar Heel State
We realize that formal education is only part of it when it comes to being intelligent, but on the other hand, knowing the difference between they're, their, and there is always going to make you look pretty stupid.
So, we narrowed down our criteria to focus on a city's educational opportunities and what percentage of the population takes advantage of those opportunities.
In short, we came up with these criteria to determine the dumbest cities in North Carolina:
% of the city's population with less than a high school education (Age 25+)
% of city's population with a college degree (Age 25+)
We got the data from the U.S. Census 2017-2021 American Community Survey.
Then, our algorithm generates a rank for each place in these categories. After crunching all the numbers, a ranking of the cities in North Carolina from dumbest to brightest.
For this ranking, we used every North Carolina city with at least 5,000 residents. We updated this article for 2023, and it's our tenth time ranking the dumbest cities in North Carolina.
There You Have It – Now That You're Asleep
If you're measuring the locations in North Carolina where there are a high number of dropouts and adults who never received a formal education, this is an accurate ranking.
If you're also curious enough, here are the smartest places in North Carolina, according to science:
Chapel Hill
Davidson
St. James
For more North Carolina reading, check out:
Detailed List Of The Dumbest Cities In North Carolina For 2023
| Rank | City | Population |
| --- | --- | --- |
| 1 | Lexington, NC | 19,347 |
| 2 | Wadesboro, NC | 5,079 |
| 3 | Roxboro, NC | 8,097 |
| 4 | Marion, NC | 7,703 |
| 5 | Sawmills, NC | 5,053 |
| 6 | Thomasville, NC | 26,941 |
| 7 | Williamston, NC | 5,221 |
| 8 | Selma, NC | 6,317 |
| 9 | Hamlet, NC | 6,098 |
| 10 | Kinston, NC | 19,888 |
| 11 | Eden, NC | 15,317 |
| 12 | Dallas, NC | 5,777 |
| 13 | Asheboro, NC | 26,729 |
| 14 | Lenoir, NC | 18,205 |
| 15 | Kings Mountain, NC | 10,775 |
| 16 | Reidsville, NC | 14,463 |
| 17 | Monroe, NC | 34,464 |
| 18 | Zebulon, NC | 6,958 |
| 19 | Henderson, NC | 15,084 |
| 20 | Lumberton, NC | 19,186 |
| 21 | Albemarle, NC | 16,318 |
| 22 | Clinton, NC | 8,124 |
| 23 | Lincolnton, NC | 10,926 |
| 24 | Morganton, NC | 17,389 |
| 25 | Sanford, NC | 30,024 |
| 26 | Wilson, NC | 47,914 |
| 27 | Conover, NC | 8,393 |
| 28 | Rockingham, NC | 9,200 |
| 29 | Butner, NC | 8,295 |
| 30 | Laurinburg, NC | 15,242 |
| 31 | Smithfield, NC | 11,168 |
| 32 | Oxford, NC | 8,658 |
| 33 | Roanoke Rapids, NC | 15,294 |
| 34 | Angier, NC | 5,312 |
| 35 | Trinity, NC | 6,981 |
| 36 | Graham, NC | 16,793 |
| 37 | Rocky Mount, NC | 54,375 |
| 38 | Dunn, NC | 8,616 |
| 39 | Washington, NC | 9,754 |
| 40 | Burlington, NC | 56,563 |
| 41 | Gastonia, NC | 79,483 |
| 42 | Goldsboro, NC | 33,214 |
| 43 | Mocksville, NC | 5,714 |
| 44 | Mount Airy, NC | 10,547 |
| 45 | Kannapolis, NC | 52,173 |
| 46 | Tarboro, NC | 10,733 |
| 47 | Newton, NC | 13,081 |
| 48 | King, NC | 7,258 |
| 49 | Waynesville, NC | 10,087 |
| 50 | Archdale, NC | 12,117 |
| 51 | Statesville, NC | 27,777 |
| 52 | Havelock, NC | 17,570 |
| 53 | Hope Mills, NC | 17,421 |
| 54 | Salisbury, NC | 35,258 |
| 55 | New Bern, NC | 31,058 |
| 56 | Shelby, NC | 21,564 |
| 57 | High Point, NC | 113,148 |
| 58 | Wesley Chapel, NC | 8,661 |
| 59 | Cherryville, NC | 6,044 |
| 60 | Winston-Salem, NC | 247,917 |
| 61 | Boiling Spring Lakes, NC | 5,863 |
| 62 | Hickory, NC | 42,831 |
| 63 | Woodfin, NC | 7,771 |
| 64 | Kernersville, NC | 26,376 |
| 65 | Unionville, NC | 6,634 |
| 66 | Mount Holly, NC | 17,315 |
| 67 | Fayetteville, NC | 208,497 |
| 68 | Wendell, NC | 9,847 |
| 69 | Greensboro, NC | 295,483 |
| 70 | Clayton, NC | 25,486 |
| 71 | Spring Lake, NC | 11,629 |
| 72 | Gibsonville, NC | 8,684 |
| 73 | Brevard, NC | 7,712 |
| 74 | Concord, NC | 102,566 |
| 75 | Jacksonville, NC | 73,224 |
| 76 | Greenville, NC | 87,815 |
| 77 | Charlotte, NC | 864,871 |
| 78 | Boone, NC | 18,055 |
| 79 | Aberdeen, NC | 8,333 |
| 80 | Mebane, NC | 17,192 |
| 81 | Mills River, NC | 7,082 |
| 82 | Hendersonville, NC | 14,878 |
| 83 | Nashville, NC | 5,626 |
| 84 | Belmont, NC | 14,442 |
| 85 | Durham, NC | 279,106 |
| 86 | Wilmington, NC | 115,976 |
| 87 | Mooresville, NC | 48,431 |
| 88 | Stallings, NC | 15,932 |
| 89 | Knightdale, NC | 18,614 |
| 90 | Southern Pines, NC | 15,156 |
| 91 | Fletcher, NC | 7,935 |
| 92 | Raleigh, NC | 462,219 |
| 93 | Kill Devil Hills, NC | 7,541 |
| 94 | Black Mountain, NC | 8,386 |
| 95 | Fuquay-Varina, NC | 33,135 |
| 96 | Oak Island, NC | 8,252 |
| 97 | Mint Hill, NC | 26,236 |
| 98 | Garner, NC | 30,859 |
| 99 | Indian Trail, NC | 39,603 |
| 100 | Pineville, NC | 10,317 |