This article is an opinion based on facts and is meant as infotainment. Don't freak out.
Swipe left for slideshow
Yes, we all know Michigan is the best state in the U.S., at least as far as Thrillist is concerned. There are plenty of reasons for Michiganders to be excited about their best-in-the-country ranking, because there are plenty of things in Michigan to be excited about.
Unfortunately, not every square inch of Michigan is created equal, and there are plenty of cities in Michigan that aren't very exciting to reside in, primarily because their residents are on the dull side.
Fortunately, there are always more exciting folks within a 30-minute drive of nearly any spot in Michigan (tough break if you live in the U.P.), so all is not lost if you happen to find yourself bored to tears by people from Michigan's most boring locations.
How we determined the most boring places to live in Michigan
To figure out how boring a place is, we rely on a complex algorithm that factors in things we generally think make people exciting, and then we figure out which cities have the least number of those exciting people. Here are some of the things people tend to think of as making a city's population boring:
Population density
Lots of Old People
Lots of REALLY Old People
Lots of Married People
Lots of People With Young Children
Then, our algorithm generates several lists of the cities that have plenty of residents with high rankings in all of these categories. After a crunching of the numbers, a list of all of the cities magically appears listing them from most boring to most exciting.
Read on below to learn more about the cities with the most boring residents in Michigan.
For this list, we used every Michigan city that qualified for our rankings based on having a population of at least 10,000 residents. Frankly, it's the only way we could think of to avoid having THREE Grosse Pointe municipalities on the list of the top ten.
This list is a scientific analysis based on real data and is completely unbiased.
1. Beverly Hills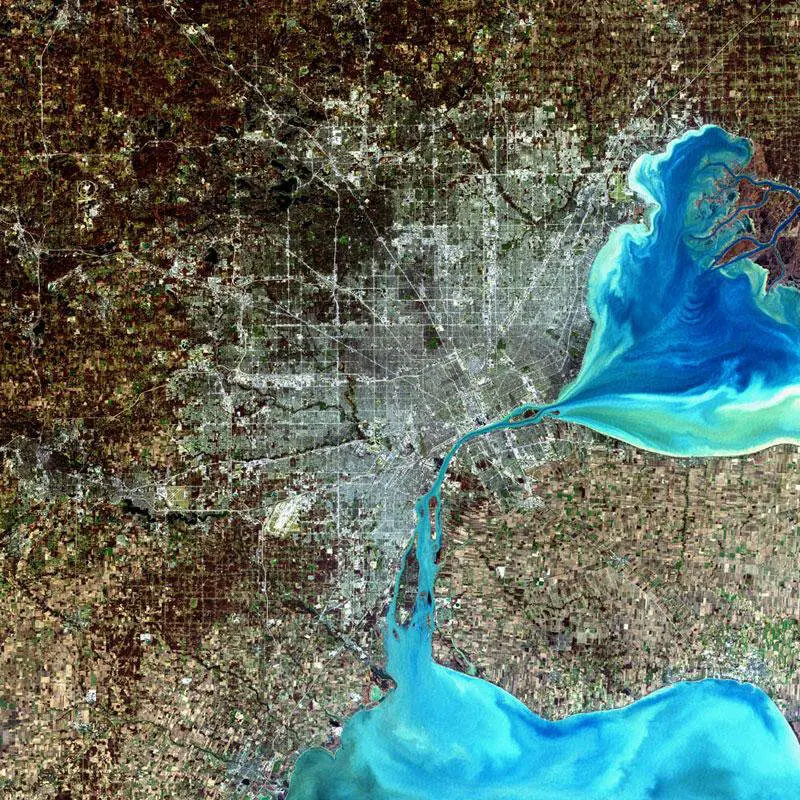 Population over 35: 61.19%
Homes with residents over 65: 35.41%
Married households: 61.91%
Average resident age: 43
Households with children: 36.18%
You know that vacant stretch of greenery between Southfield and Birmingham? Neither do I, but apparently, that's called "Beverly Hills." Almost fittingly, this Beverly Hills is the Bizarro World version of its 90210 twin. It ranks second in Michigan in residents over 35, fourth in percentage of homes occupied by married couples, and 13 in number of households with children.
But for the fact there are so many households in Beverly Hills with children, the city's average resident age of 43 would actually be even higher, and that is still enough to rank Beverly Hills seventh in Michigan in terms of highest average age.
Let it be a lesson to you, when the most exciting thing about your city is its high school's swim teams, you're in trouble.
2. Troy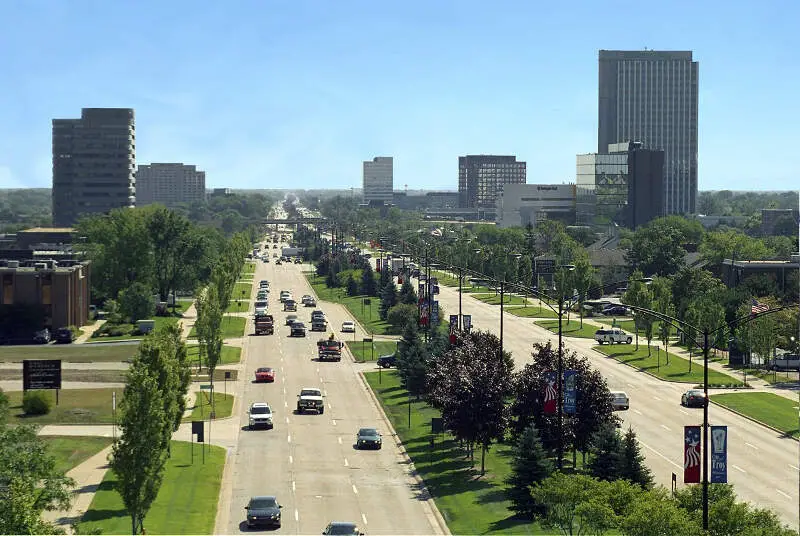 Population over 35: 58.33%
Homes with residents over 65: 37.55%
Married households: 63.05%
Average resident age: 41.1
Households with children: 40.70%
Troy may seem like a surprising entrant on this list, but that's only the case if you are enthralled by office buildings and malls for filthy rich people. This is why we're here for you; we cut through the popular perception and give you the straight dope.
Troy ranks second on this list for one major reason, and that's because it has the second highest percentage of married households in all of Michigan. And, even though we may popularly think of these people from Troy as young professionals, their average age is still over 40, and 40 percent of Troy's households have children.
So, the next time you're walking through Somerset Mall, you'll be able to recognize the actual Troy residents by the strollers they're pushing.
3. Norton Shores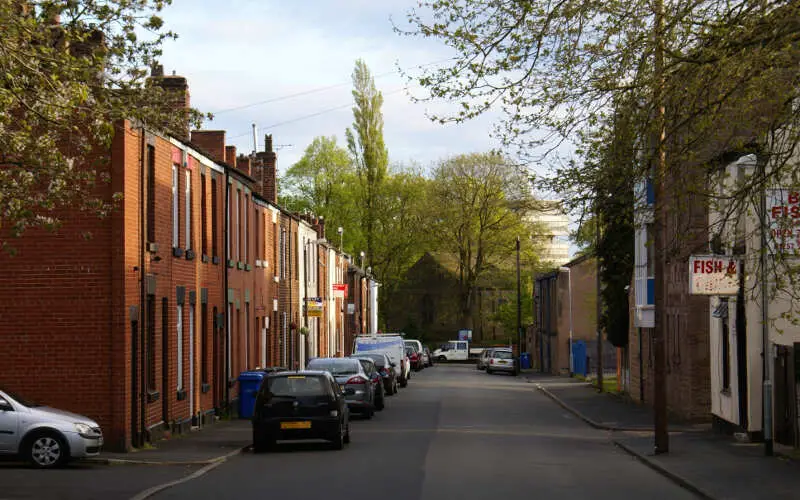 Source: Public Domain
Population over 35: 60.09%
Homes with residents over 65: 40.70%
Married households: 53.15%
Average resident age: 44.3
Households with children: 26.19%
If Grand Rapids is the place where West Michigan's exciting young singles go to party, then Norton Shores is where West Michigan goes to retire. How else can you explain a city owning the fourth oldest population in Michigan and the sixth highest population percentage over age 35, but only ranking 77th in terms of its percentage of households with children?
Retirement, that's how.
To top it off, Norton Shores' population density is also the fifth lowest in Michigan. In other words, not only are folks in Norton Shores organically boring, but they can't even complain about each other in person without getting in the car first.
4. Rochester Hills

Population over 35: 57.67%
Homes with residents over 65: 35.97%
Married households: 59.04%
Average resident age: 41.3
Households with children: 32.77%
Boring attracts boring, and that's probably why the residents of Rochester Hills reside to the north of their slightly more boring neighbors in Troy. The difference between the two is very slight; Rochester Hills residents are slightly older on average, and Troy residents have more kids.
One underrated aspect to Rochester Hills' dullness is that it's a partial gateway to Oakland County's northern townships, which is truly where all excitement goes to die.
Therefore, Rochester Hills is really for people who are sort of on the fence about embracing their boring natures, but aren't fully committed to it. Hopefully, occupying the number four spot on this list will help them come to terms with just how boring they can be.
5. Livonia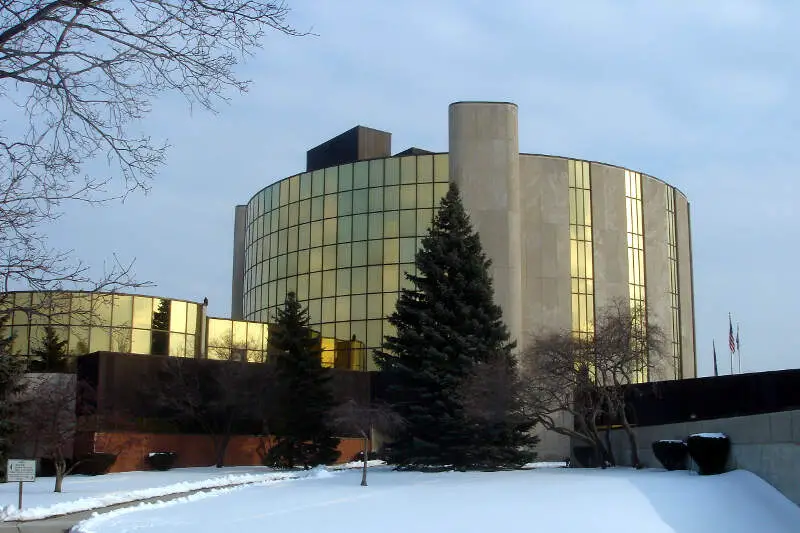 Population over 35: 61.18%
Homes with residents over 65: 41.72%
Married households: 54.83%
Average resident age: 44.2
Households with children: 28.33%
Yes, Livonia has a lot of nice restaurants. Yes, Livonia has one of my favorite movie theaters. Remember, this list isn't about cities that have cool features. This list is about cities occupied by the sort of boring people who build attractions to bring in cool people from other cities.
Livonia's spot at number five is all about being old.
Livonia has Michigan's third highest population percentage over 35, and the fourth greatest percentage of households with residents over 65, along with Michigan's fifth highest average resident age.
I could not confirm that Livonia's restaurants rank first in senior discounts honored, but let's just say it's worth investigating.
It's only in this kind of environment where you can tear down two malls, replace them with a Target and a Kohl's, and have it actually seem like an acceptable idea.
6. Grosse Pointe Woods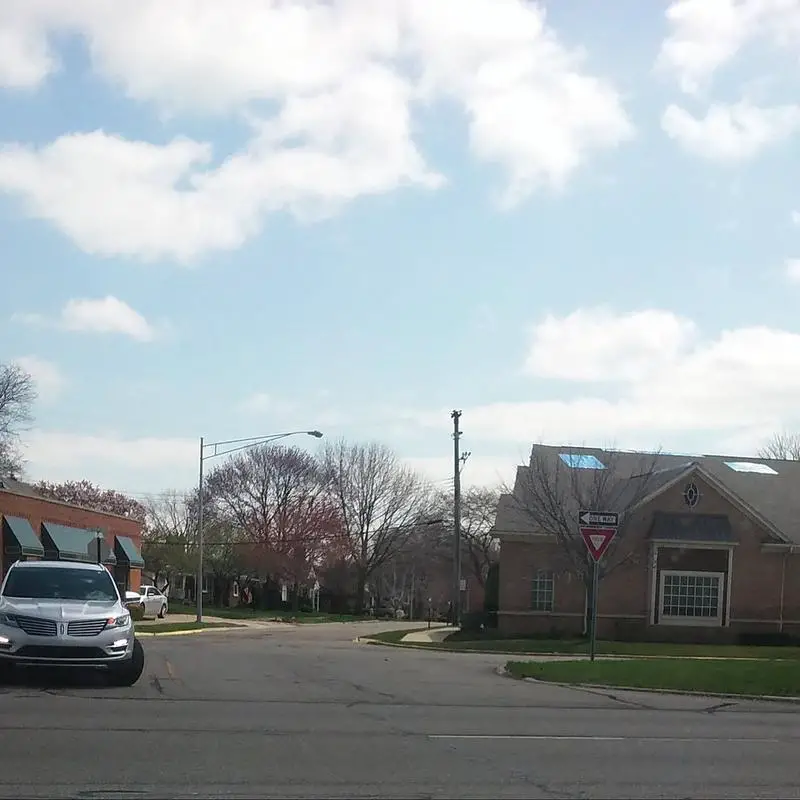 Population over 35: 59.89%
Homes with residents over 65: 43.85%
Married households: 58.61%
Average resident age: 44.5
Households with children: 32.79%
You knew this was coming, right? Grosse Pointe is the Detroit area's classic poster child for being old, rich and dull. Like I said earlier, if the population requirement for this list wasn't set at 10,000 residents, the rest of the Pointes would be on this list, too. FACT.
Grosse Pointe Woods has the second highest average resident age of cities that qualified for our list, along with the second highest percentage of households with residents over 65. Again, nothing makes a city seem boring quite like having old folks living there.
Believe it or not, Grosse Pointe was so boring that John Cusack refused to film "Grosse Pointe Blank" there for that very reason. Okay, I made that last part up
at least I think I did. Let's just say it certainly didn't help.
7. Trenton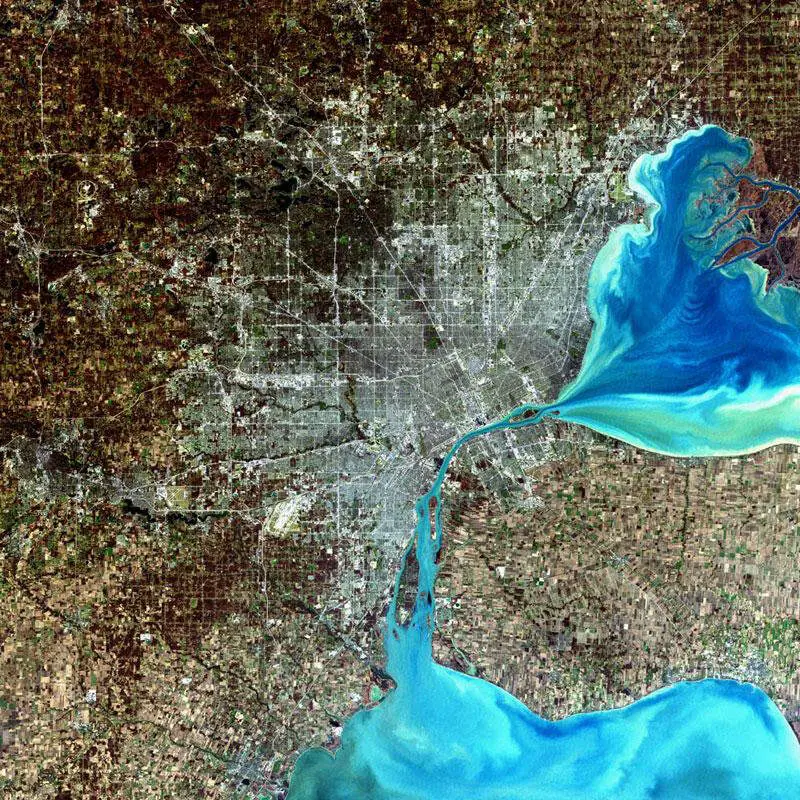 Population over 35: 62.42%
Homes with residents over 65: 44.32%
Married households: 49.46%
Average resident age: 45.6
Households with children: 26.92%
Ladies and gentleman, I give you Michigan's oldest city residents. Trenton ranks first overall in Michigan resident age by any meaningful calculation. Percentage of population over 35? First. Households with residents over 65. First. Average age of all residents? First.
In fact, the only thing keeping Trenton from being first overall on this list of boring cities is the residents are so old that none of them have kids anymore.
Living in Trenton is like being in a Florida retirement community, only without all the excitement.
Frankly, the best thing Trenton has going for it is that it isn't Trenton, New Jersey, which has been named one of America's most dangerous cities on multiple occasions.
Trenton's residents may be boring, but at least they're not going to mug you
even if it would be a nice change of pace.
8. Farmington Hills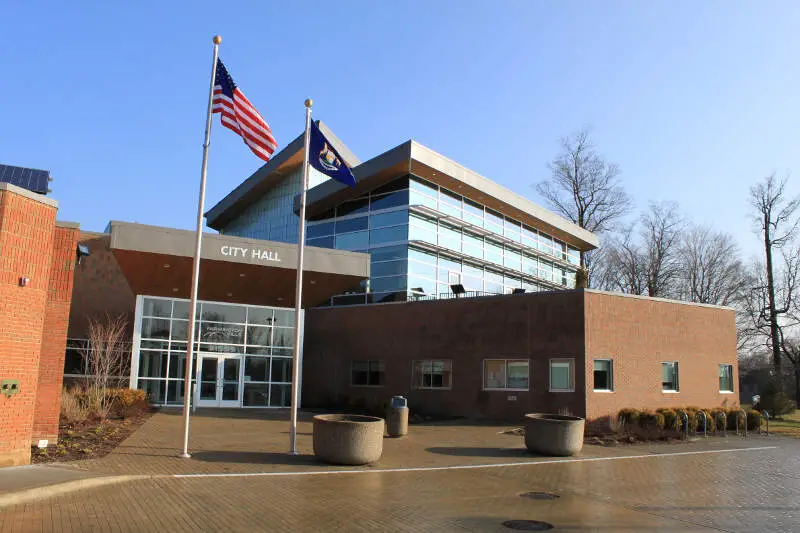 Population over 35: 59.75%
Homes with residents over 65: 38.20%
Married households: 55.02%
Average resident age: 42.7
Households with children: 28.46%
Farmington Hills is where you live when you don't even want exciting people anywhere near you. That's why you opt to live far away from malls, major movie theaters, nice restaurants, or anything else that can possibly cause excitement.
You don't want to be too close to Novi's entertainment district, but you also don't want kids trickling in from Birmingham, Royal Oak and Ferndale bringing fun and excitement with them? Farmington Hills is for you.
Farmington Hills ranks eighth in percentage of population over 35, tenth in percentage of married households, ninth in overall age, and 69th in households with children.
When you're in the top ten in all of those other categories, but 69th in households with children, you've managed to bore all of the fun families into leaving the city, and you're probably going to have to close some schools. Oh, wait…
9. Grand Haven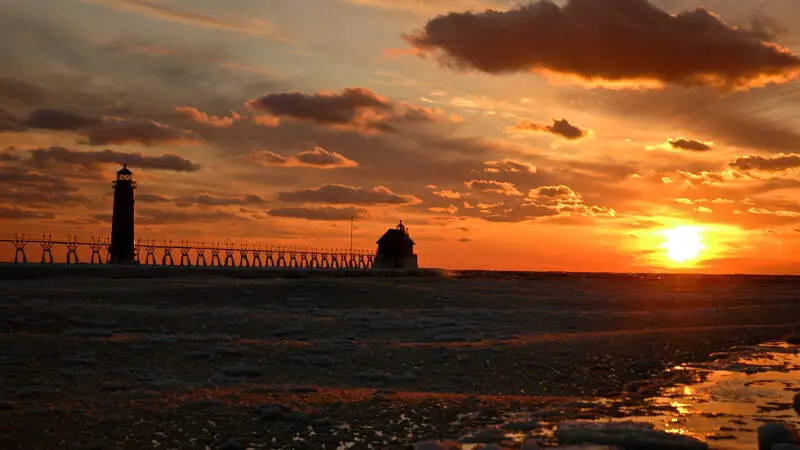 Population over 35: 58.83%
Homes with residents over 65: 38.42%
Married households: 54.15%
Average resident age: 42.9
Households with children: 22.61%
Okay, bear with us here. Grand Haven has things to do for fun, yes. The thing is hardly anyone who goes there is from there, and in the off season it's pretty quiet and boring.
Grand Haven is what Norton Shores would be if Norton Shores had better beaches. Seriously, Grand Haven's population is ever-so-slightly younger, which means it still has Michigan's eighth largest population percentage over 35, although it does have a greater percentage of married households than Grand Haven.
What separates Grand Haven from the other cities on this list is virtually none of its residents have kids. That's enough to save it from the top five, but not enough to keep it out of the top ten.
Admittedly, Grand Haven's status as an attraction for beach volleyball and beach soccer are decidedly NOT boring. However, given the age of Grand Haven's residents and the lack of local children, it's clear no one living in Grand Haven is actually playing these beach sports.
10. New Baltimore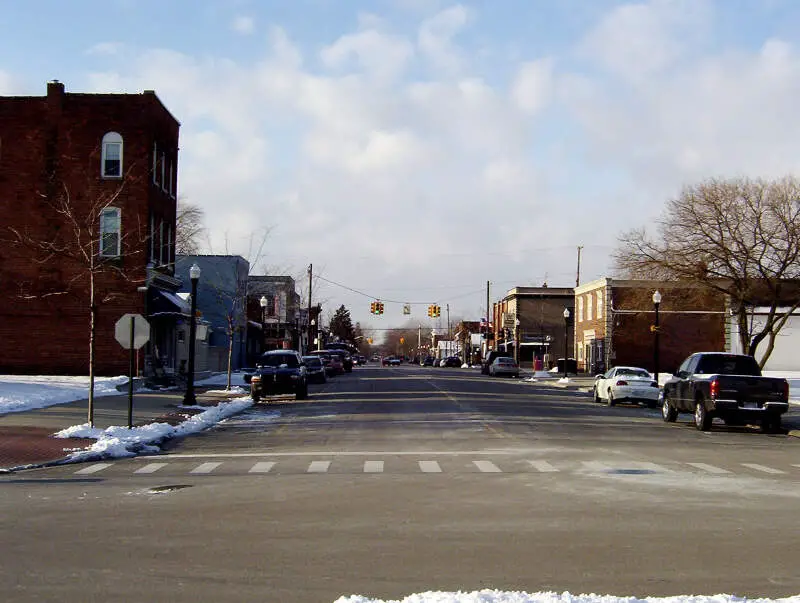 Population over 35: 57.97%
Homes with residents over 65: 29.45%
Married households: 62.72%
Average resident age: 39.9
Households with children: 42.10%
Like me, you were probably wondering when a Macomb County city was going to appear on this list. Like me, you're probably surprised it took this long. Unlike several of the other cities that made their way onto this list because the people are old, New Baltimore made this list because everyone is married, and everyone has kids.
New Baltimore's residents rank third in Michigan in both percentage of married households and percentage of households with kids, which means they're a pretty fertile bunch. Nicely done.
I have absolutely nothing against either marriage or kids, but half of the photos in my Facebook feed comprise photos of weddings and photos of kids, which undoubtedly means I need to get some younger friends. Once you get married, you become less exciting, and when posting photos of your children to Facebook and begging your friends to "like" them is your greatest form of social excitement, it's pretty much "Game Over" for you.
Closing out the books on boring in Michigan
There you have it. Again, Michigan has enough exciting locations that if you find yourself mired in a cesspool of oppressive boredom, you can hop in your car and find more exciting people to hang out with.
Just don't drive too far south, or you'll end up in Ohio, and there is no amount of roller coasters than can make Ohioans exciting.