Now that we're headed towards the next big election, we wanted to get a better sense of what parts of Pennsylvania would be the most likely to back Donald Trump again.
Specifically, which cities have the highest number of conservative voters in the Keystone State?
To do so, we used Saturday Night Science to measure how each city in Pennsylvania with populations greater than 5,000 voted in past elections. The cities with the highest percentage of voters who voted Republican were named the most conservative cities in the state.
---
Table Of Contents: Top Ten | Methodology | Summary | Table
---
The 10 most conservative places in Pennsylvania for 2023
If you're wondering, Philadelphia is the most liberal city in Pennsylvania of all those we measured.
And to be clear, we didn't form this list based on our own biases — we relied on the cold hard data. For more on how we ran the numbers, keep on reading. Then we'll take a closer look at each of our top 10 most conservative cities in Pennsylvania.
Additional reading about Pennsylvania and the most conservative places in the country:
The 10 Most Conservative Places In Pennsylvania For 2023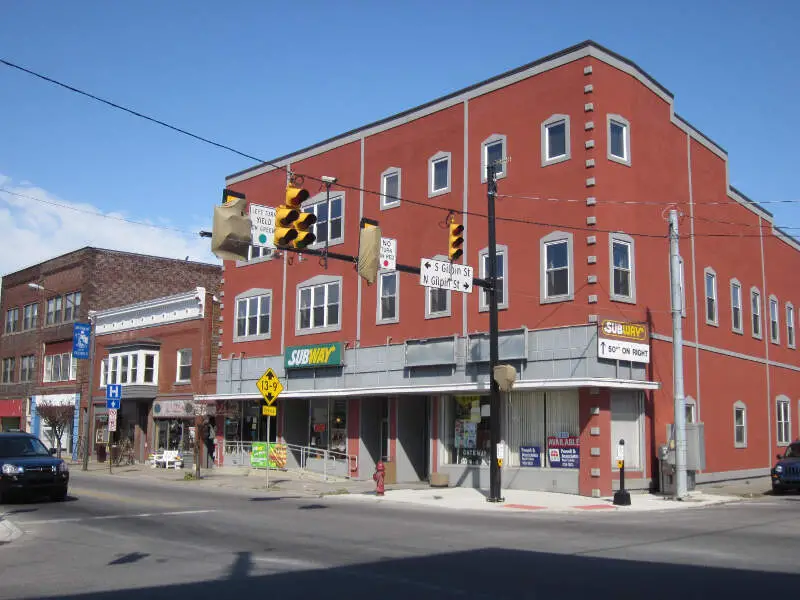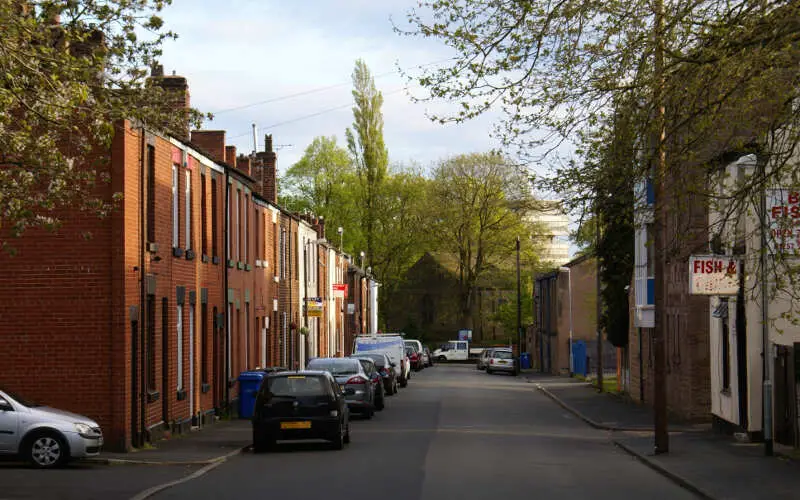 Source: Public Domain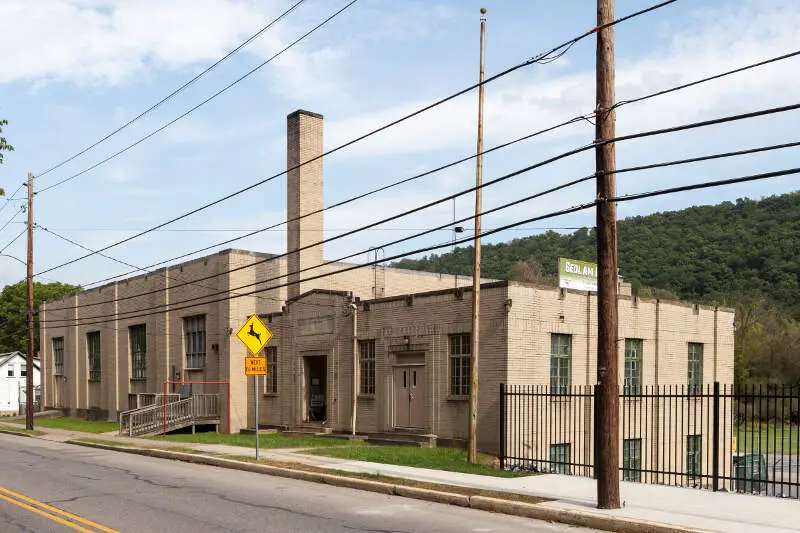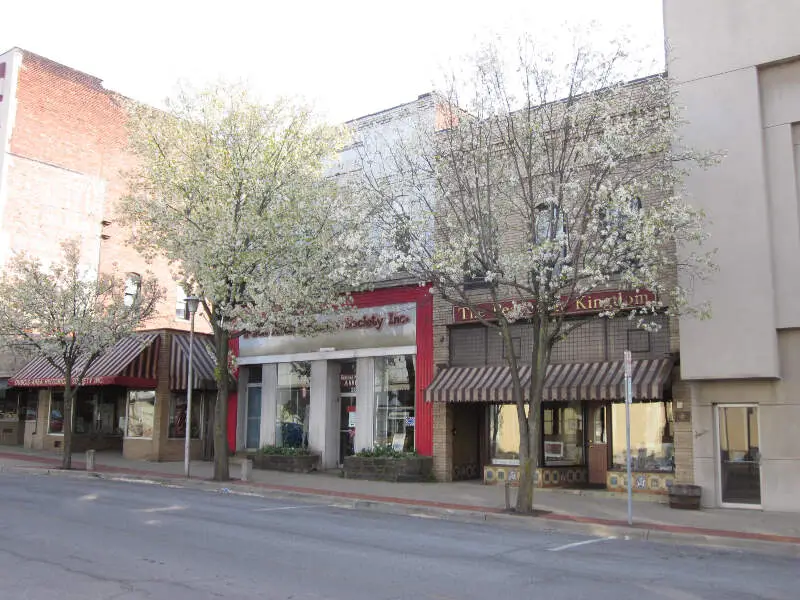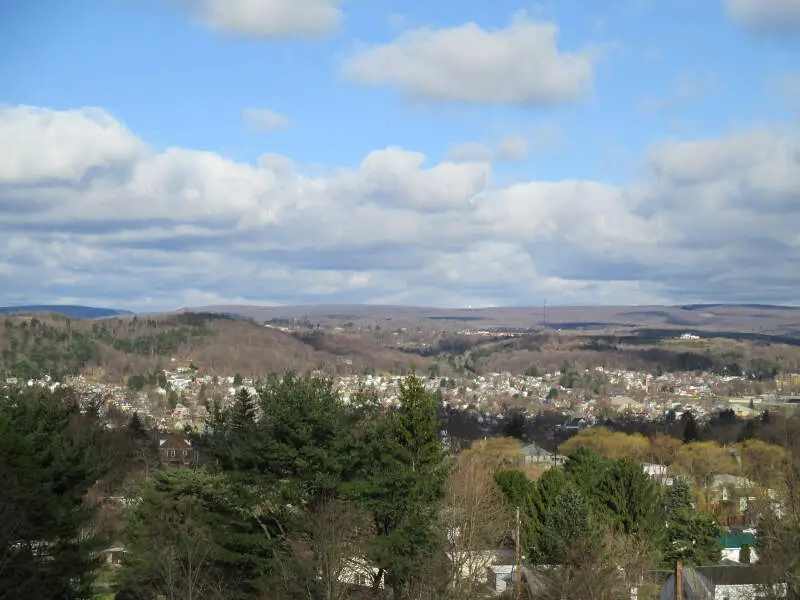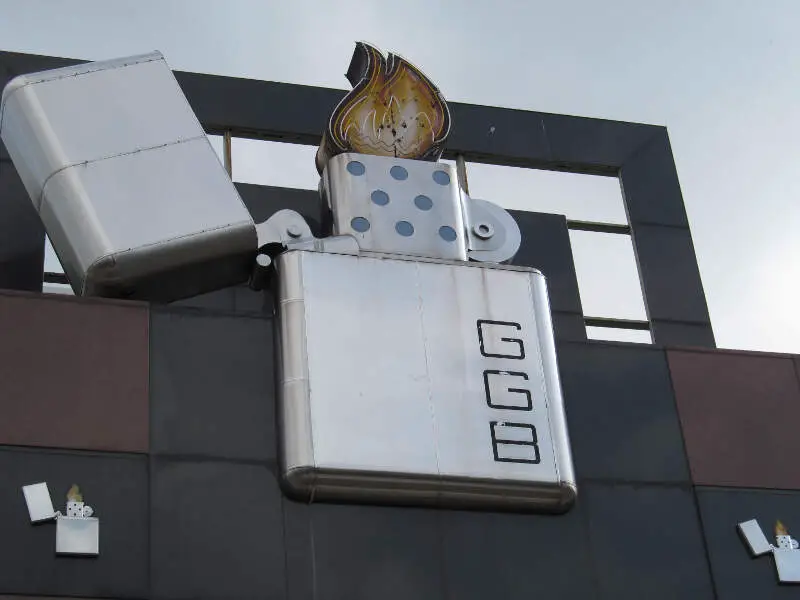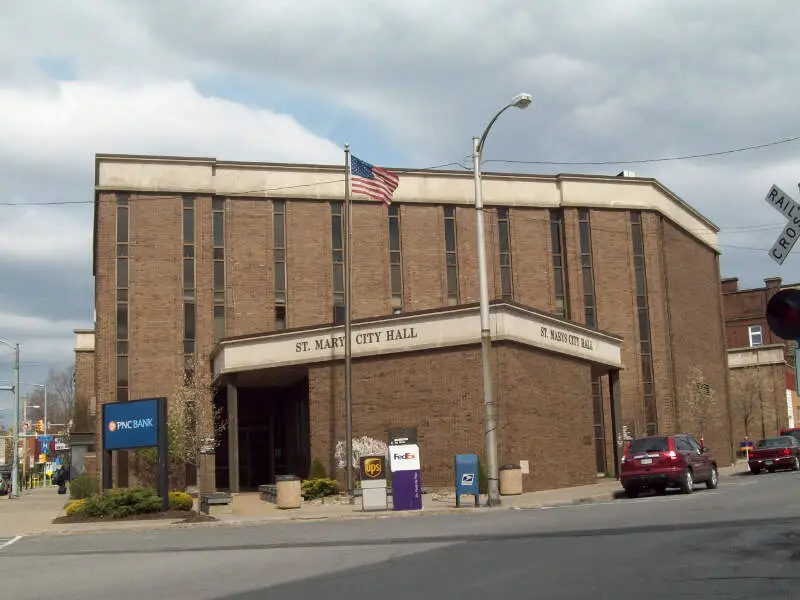 Source: Public domain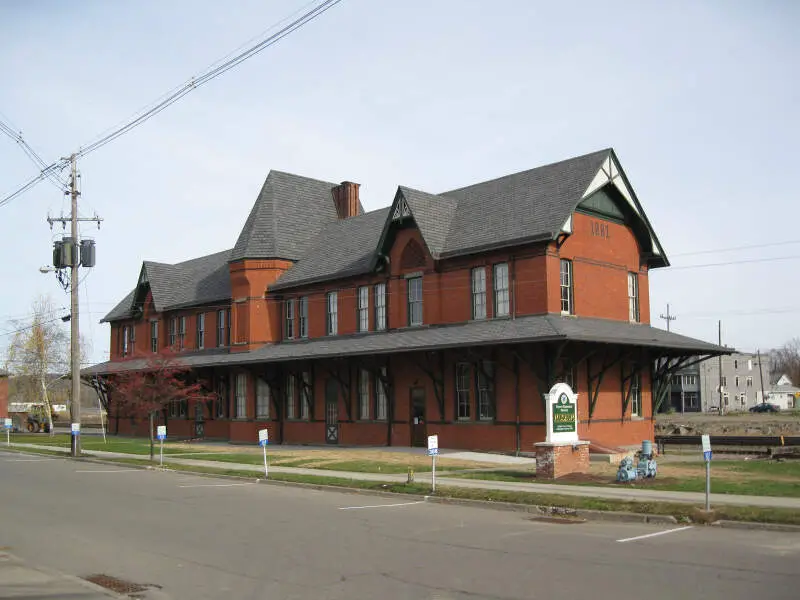 How we determined the most conservative cities in Pennsylvania for 2023
To find the most conservative places in Pennsylvania, we used Saturday Night Science – the argument you'd make at a bar – to find the cities with the most conservatives.
We started by making a list of every city in Pennsylvania over 5,000 people based on the 2017-2021 American Community Survey. That left us with 191 cities and towns.
We then measured the voting record and MIT election data to determine which places rock the most rightward in their allegiances by:
Percentage Of Votes For The Republican President In 2020
Because no voting data exists at the city level, we used county-level election results from the 2020 election. We assigned every city in a county the percentage of votes that went to the Republicans, effectively extending the county's results to the city level. In cases where larger cities encompassed an entire county, the election outcomes accurately reflected the city's political landscape.
Next, we ranked each city from 1 to 191 for each criterion, where number one was the most conservative.
The winner, Punxsutawney, is "The Most Conservative City in Pennsylvania For 2023". The most liberal place in Pennsylvania was Philadelphia.
We updated this article for 2023. This report is our tenth time ranking the most conservative places to live in Pennsylvania.
Summing Up The Conservative Strongholds in Pennsylvania
Well, there you have it, the places in Pennsylvania that have the highest number of conservatives per capita, with Punxsutawney ranking as the most conservative in the entire state.
If you're curious, here are the least conservative cities in Pennsylvania:
Philadelphia
Darby
Swarthmore
For more Pennsylvania reading, check out:
Most Conservative Places In Pennsylvania
| Rank | City | % Conservative |
| --- | --- | --- |
| 1 | Punxsutawney, PA | 78.7% |
| 2 | Somerset, PA | 77.6% |
| 3 | Lewi, PA | 77.5% |
| 4 | Huntingdon, PA | 74.9% |
| 5 | Dubois, PA | 74.1% |
| 6 | Clearfield, PA | 74.1% |
| 7 | Selinsgrove, PA | 73.1% |
| 8 | Bradford, PA | 72.3% |
| 9 | St. Marys, PA | 71.8% |
| 10 | Sayre, PA | 71.6% |
| 11 | Hollidaysburg, PA | 71.2% |
| 12 | Tyrone, PA | 71.2% |
| 13 | Altoona, PA | 71.2% |
| 14 | Chambersburg, PA | 70.9% |
| 15 | Waynesboro, PA | 70.9% |
| 16 | Shippensburg, PA | 70.9% |
| 17 | Oil City, PA | 70.0% |
| 18 | Franklin, PA | 70.0% |
| 19 | Williamsport, PA | 70.0% |
| 20 | South Williamsport, PA | 70.0% |
| 21 | Schuylkill Haven, PA | 69.2% |
| 22 | Pottsville, PA | 69.2% |
| 23 | Tamaqua, PA | 69.2% |
| 24 | Warren, PA | 68.9% |
| 25 | Mount Carmel, PA | 68.5% |
| 26 | Shamokin, PA | 68.5% |
| 27 | Milton, PA | 68.5% |
| 28 | Sunbury, PA | 68.5% |
| 29 | Indiana, PA | 68.2% |
| 30 | Johnstown, PA | 68.1% |
| 31 | Meadville, PA | 68.0% |
| 32 | Titusville, PA | 68.0% |
| 33 | Lock Haven, PA | 67.5% |
| 34 | Gettysburg, PA | 66.4% |
| 35 | Uniontown, PA | 66.3% |
| 36 | Connellsville, PA | 66.3% |
| 37 | Butler, PA | 65.6% |
| 38 | Lehighton, PA | 65.4% |
| 39 | Palmerton, PA | 65.4% |
| 40 | Lebanon, PA | 65.2% |
| 41 | Palmyra, PA | 65.2% |
| 42 | Bloomsburg, PA | 64.5% |
| 43 | Berwick, PA | 64.5% |
| 44 | New Castle, PA | 64.2% |
| 45 | Ellwood City, PA | 64.2% |
| 46 | New Kensington, PA | 63.6% |
| 47 | Vandergrift, PA | 63.6% |
| 48 | Alden , PA | 63.6% |
| 49 | Lower Burrell, PA | 63.6% |
| 50 | Greensburg, PA | 63.6% |
| 51 | Jeannette, PA | 63.6% |
| 52 | Monessen, PA | 63.6% |
| 53 | Hermitage, PA | 62.4% |
| 54 | Grove City, PA | 62.4% |
| 55 | Greenville, PA | 62.4% |
| 56 | Sharon, PA | 62.4% |
| 57 | York, PA | 61.5% |
| 58 | Red Lion, PA | 61.5% |
| 59 | West York, PA | 61.5% |
| 60 | Hanover, PA | 61.5% |
| 61 | Lewisburg, PA | 61.4% |
| 62 | California, PA | 60.8% |
| 63 | Washington, PA | 60.8% |
| 64 | Canonsburg, PA | 60.8% |
| 65 | Aliquippa, PA | 58.2% |
| 66 | Ambridge, PA | 58.2% |
| 67 | Beaver Falls, PA | 58.2% |
| 68 | Economy, PA | 58.2% |
| 69 | New Brighton, PA | 58.2% |
| 70 | Monaca, PA | 58.2% |
| 71 | Millersville, PA | 57.2% |
| 72 | Mount Joy, PA | 57.2% |
| 73 | Columbia, PA | 57.2% |
| 74 | Ephrata, PA | 57.2% |
| 75 | Elizabet, PA | 57.2% |
| 76 | New Holland, PA | 57.2% |
| 77 | Manheim, PA | 57.2% |
| 78 | Lititz, PA | 57.2% |
| 79 | Lancaster, PA | 57.2% |
| 80 | West Hazleton, PA | 56.7% |
| 81 | Exeter, PA | 56.7% |
| 82 | Nanticoke, PA | 56.7% |
| 83 | Hazleton, PA | 56.7% |
| 84 | Swoyersville, PA | 56.7% |
| 85 | Kingston, PA | 56.7% |
| 86 | Duryea, PA | 56.7% |
| 87 | Plymouth, PA | 56.7% |
| 88 | Wilkes-Barre, PA | 56.7% |
| 89 | Pittston, PA | 56.7% |
| 90 | New Cumberland, PA | 54.5% |
| 91 | Mechanicsburg, PA | 54.5% |
| 92 | Carlisle, PA | 54.5% |
| 93 | Camp Hill, PA | 54.5% |
| 94 | Shillington, PA | 53.4% |
| 95 | Reading, PA | 53.4% |
| 96 | Wyomissing, PA | 53.4% |
| 97 | Birdsboro, PA | 53.4% |
| 98 | Northampton, PA | 49.1% |
| 99 | Easton, PA | 49.1% |
| 100 | Bangor, PA | 49.1% |