This article is an opinion based on facts and is meant as info-tainment. Don't freak out.
Swipe left for slideshow
Advertisement. Article Continues Below.
Is there anything really wrong with being called a Pennsylvania redneck? Most rednecks would say, "I don't care what you call me, as long as you call me for supper."
Rednecks are a part of our culture. They are hailed as being great in our song lyrics. They're prominently featured in reality television. There are even video games about rednecks.
Plus, it's called Pennsyltucky for a reason.
So, you'd think people who are rednecks would be proud to be called a redneck. Especially in Pennsylvania. In the central part of the state, you've got people who vote one way, who stick to their own, and who would rather rely on each other than on the government.
Wait. What is a redneck anyways? Well, according to the official bible of literature, the Merriam-Webster Dictionary, a redneck is:
"A white person who lives in a small town or in the country especially in the southern U.S., who typically has a working-class job, and who is seen by others as being uneducated and having opinions and attitudes that are offensive."
Plus, we thought why not add in a few stereotypes? Cause, you know, rednecks live in mobile home parks and they like to hunt, drink, chew and shoot things. They eat at Waffle House and shop at Bass Pro Shops, Walmart and Dollar General.
Using that criteria, it's not hard to scrape the internet, run some scientific data on where rednecks might live in Pennsylvania, and then put out a list.
Because, the data never lies, does it? So hold our beers and watch while we run some rankings!
After analyzing 245 cities with a population between 2,500 and 60,000, we've finally determined these are The Most Redneck Cities in Pennsylvania:
Lewistown
Read on below to see how we crunched the numbers and how your town ranked.
Advertisement. Article Continues Below.
What redneck criteria did we use?
In order to rank the most redneck cities in PA, we had to determine what criteria makes a redneck.
We threw a lot of criteria at this one in order to get the best, most complete results possible. Using Yelp and Google Maps, this is the criteria we used:
The dictionary definition categories
Small towns
Least amount of high school graduates
Lives in the south or midwest
And the stereotypical categories
Number of dive bars per city
Number of mobile home parks per capita
Number of tobacco stores per city
Number of guns and ammo stores per city
Walmarts, Waffle Houses, Bass Pro Shops, and Dollar Generals nearby
Note: For the sake of getting reliable numbers, we counted places within a city's border, as well as within a short driving distance.
If you'd like to see the complete list of cities, from most to least redneck, we put in a list of the cities in a chart at the bottom. Hope you're on there if you want to be.
Advertisement. Article Continues Below.
1. Washington
Population: 13,720
Gun stores per capita: 2nd in PA
Waffle House rank: 33rd in Pennsylvania
High school graduation rate: 77%
Walmart rank: 36th
Dern tootin', Washington! You have the official bragging rights as being named the most redneck city in the entire state of PA. You may now brag to your friends and share this endlessly on your Facebook walls.
Lets see why. The Washington area has the 2nd most places you can buy guns in the entire state. There's nothing rednecks like to do more than shoot things and blow stuff up. Except mudding.
You've got two Waffle Houses here, and a Walmart, of course. Every redneck town has to have a Walmart, right? Where else are you gonna get your cheap bait while the wifey picks out an outfit for the big barbecue?
There's also a Field & Stream superstore and a Gander Mountain, for those classier rednecks with paychecks.
Washington has a population that's 81% white, and very blue collar. More than 20% of the folks here didn't graduate high school. They were most likely too busy with other more important matters.
Like mudding.
2. Mechanicsburg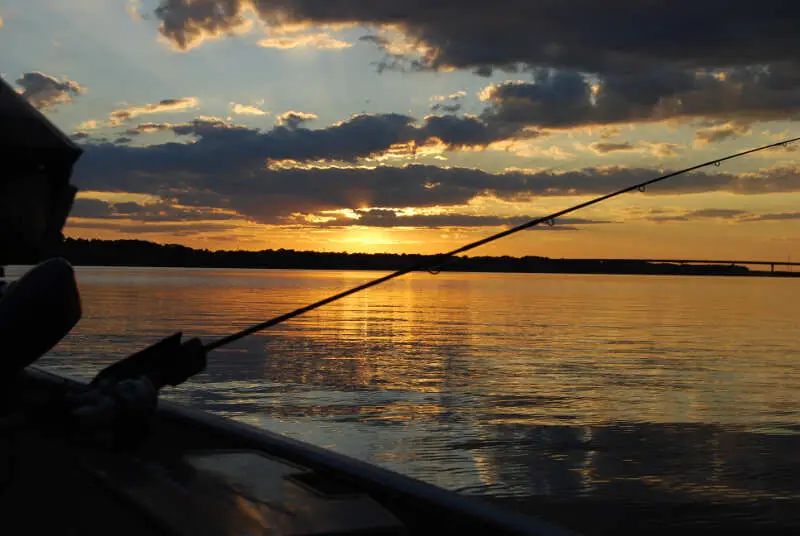 Snapper's Bar and Grill, Mechanicsburg, PA. Google Maps
Population: 8,966
Mobile home parks per capita: 3rd most in PA
Bars per capita: 3rd
Fishing/bait shops per capita: 3rd in the state
Where are you gonna go to get your bait and a cold one? Rednecks on the western side of the Susquehanna know it's in Mechanicsburg. Located not too far from Harrisburg, this place has the 3rd most bars capita, and the 3rd most places to get fishing gear in the state.
There are also an extremely high number of mobile home/trailer parks in the Mechanicsburg area. There's nothing more redneck than throwing back a case of Old Milwaukee with the boys down by the pool.
Mechanicsburg is also home to the annual Jubilee Day festival, an event so redneck it doesn't even have a website.
3. Shippensburg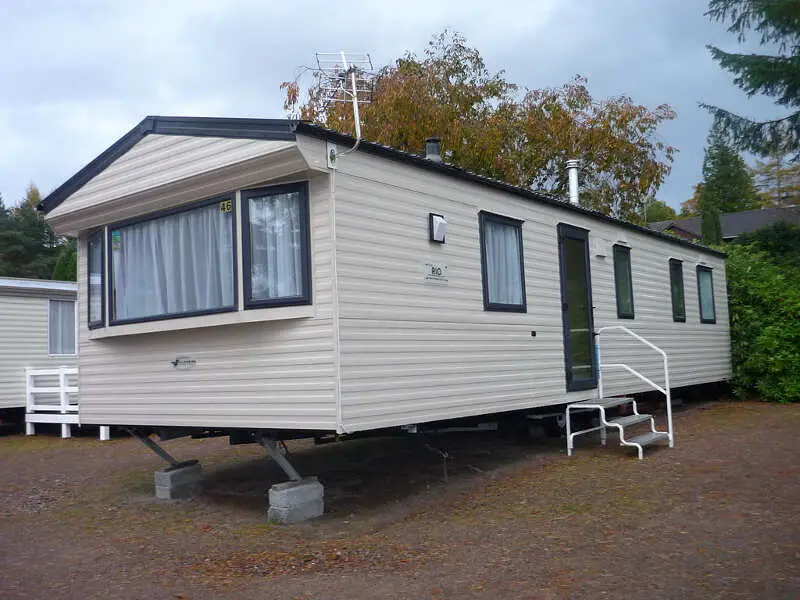 The Ship Wreck Pub, Shippensburg, PA. Google Maps.
Population: 5,371
Tobacco stores per capita: 17th
Walmart rank: 2nd
Mobile home parks per capita: 2nd in the state
Take I-81 south from Harrisburg and you'll come to Shippensburg, a tiny redneck spleck in the south central part of the state. It's 94% white here, and judging by the income levels, it has a very blue collar feel.
Shippensburg has the honor of having the 2nd highest Walmart factor in PA. For a redneck, having a Walmart all to your own is like short lines at Disneyland.
Like Mechanicsburg, the mobile home/trailer park ratio per person is through the roof.
4. Pittston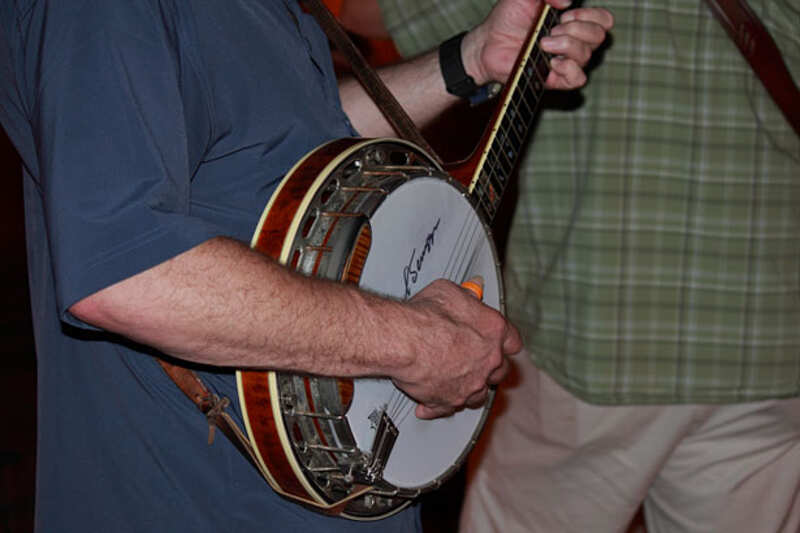 Can you imagine how many cats are pulled out of the Susquehanna in Pittston? Google Maps
Population: 7,740
Bars per capita: 15th in Pennsylvania
High school graduation rate: 79%
Waffle House rank: 19th
Pittston is south of Scranton along I-81, right on the banks of the Susquehanna. While there are a sheer number of bars in the area, you can bet the rednecks here spend a majority of their time trolling in the river. The Susquehanna has a ton of smallmouth bass and catfish.
What does a redneck do with a catfish? What do you think they do with it. They take a picture with their hand down its throat. Hogging might be the most popular activity here on weekends.
5. Chambersburg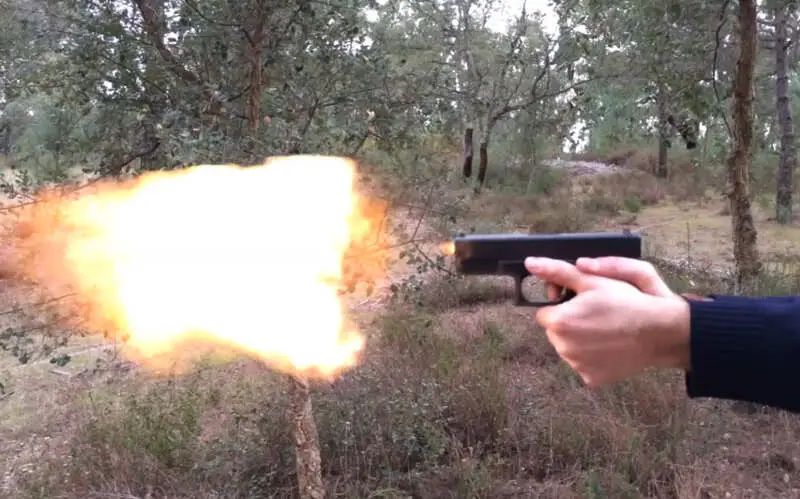 Sportsmans, Chambersburg, PA. Google Maps
Population: 20,217
High school graduation rate: 74%
Walmart rank: 16
Fishing/bait shops per capita: 18th in PA
Dern it, Chambersburg rednecks. You did a good job of not studying very much, since 1 out of 4 of you didn't graduate high school. But just think how much higher you would've finished on this list had you just skipped class to go hunting like your buddies did.
Besides working boring jobs, the rednecks here can also take the muzzleloaders down to the nearby Michaux State Forest to bag a deer, squirrel or turkey.
6. Lewistown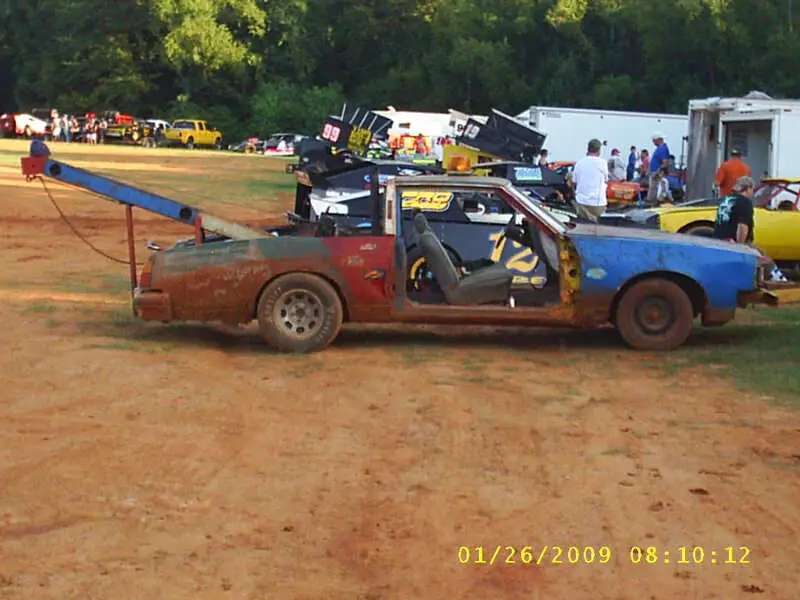 Lewistown local shot himself somethin fierce. FOXPRO Facebook page
Population: 8,372
High school graduation rate: 76%
Walmart rank: 8th
Gun stores per capita: 6th in PA
As teens, the Lewistown rednecks ditched school almost as much as the Chambersburg kids. Or spent their time loitering around the various trailer parks in the area.
Down by the banks of the Juniata River, Lewistown is sort of near State College, but far enough away that the Penn State kids have probably never met them. Unless they went on a weird road trip and stopped here for gas. Oh, the stories they told.
Lewistown also has a FOXPRO Game Call Store that's wildly popular.
7. Shrewsbury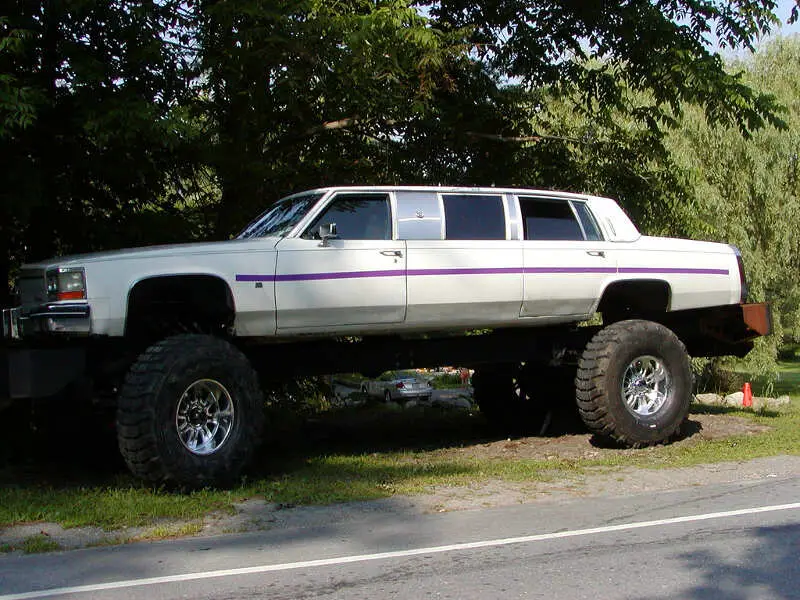 Shrewsbury's infamous Walmart parking lot. Google Maps
Population: 3,832
Tobacco stores per capita: 8th in PA
Walmart rank: 1st in the state
Gun stores per capita: 3rd
Woo-wee! Shrewsbury ranks as the best place for rednecks when it comes to Walmarts per capita. And, several people have agreed that Shrewsbury is a very rednecky town. One former resident said,
"All the guys bring there trucks and park em at the end of the parkin lot and hangout at the Walmart in Shrewsbury its so funny."
I wouldn't mess with them, though. Shrewsbury has one of the highest number of gun stores per capita in the state. And when rut hits, there are gonna be shells a flyin!
8. Sayre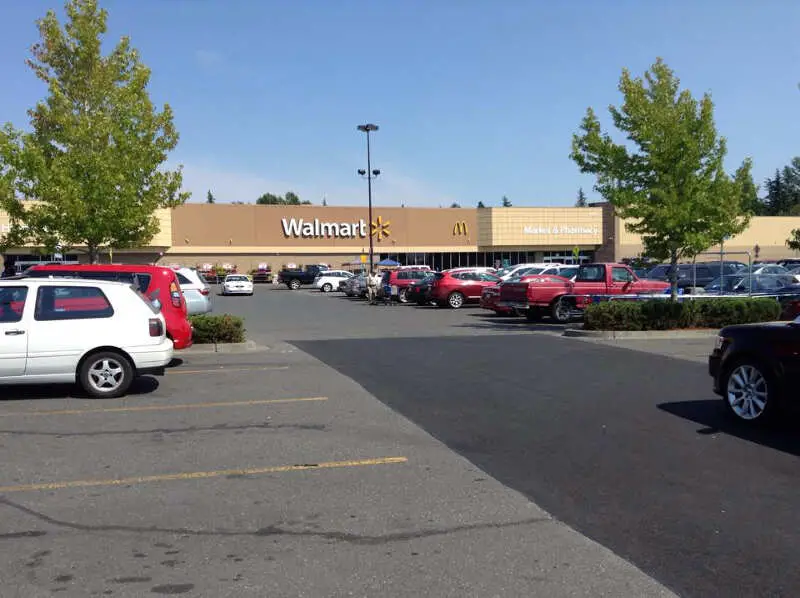 Local redneck at The Lehigh Tavern in Sayre, PA. From their Facebook page
Population: 5,574
Fishing/bait shops per capita: 25th
Walmarts per capita: 20th
Tobacco stores per capita: 7th
If you take Route 220 on your way to Ithaca, NY, Sayre is the last redneck town you'll come to before the state line. And, you can bet the rednecks here have a good ole' time, out in the middle of nowhere. There's probably no one around to bust them for poaching. Just pretend you didn't see that 'No Fishing' sign, young rednecks of Sayre.
The number of tobacco stores in the area is really high here as well. What we call the 'chew factor' is a 7.
9. Warren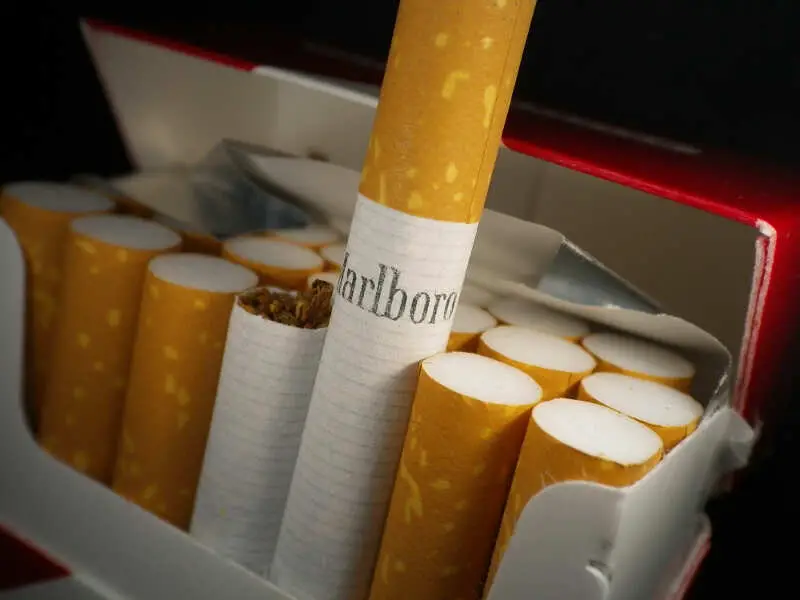 Grumpy's Bar in Warren, PA. Google Maps
Population: 9,672
Bars per capita: 11th in the state
Chew factor: 27th
Gun stores per capita: 10th in PA
Way up by the Allegheny National Forest, and along the banks of the Allegheny River is the small town of Warren, which certainly has a lot of rednecks within its borders.
In fact, it's 98% white here. You can bet outsiders are probably treated with respect, until they cross someone up here. And you'd better watch out, cause there are certainly several options for ammo in the area.
10. Lancaster
Sundown Lounge, Lancaster, PA Google Maps
Population: 59,372
Mobile home parks in area: 11th in PA
Bars per capita: 1st
Chew factor: 14th
Well you knew you'd most likely see a city from Lancaster County on here, didn't you? Well, the big giant city of Lancaster is just crawling with rednecks. And the data proves it.
There are more bars (and really divey bars) per capita here than in any other place. You can turn a corner in Lancaster and stumble blindly into a bar on some streets here. The Busch Light delivery dude probably feels like he's driving through a parade when he pulls up every morning.
Finally, did you know Lancaster was originally called Hickory Town? Perhaps that's because there were a lot of hicks here back in the day.
There You Have It
According to the official dictionary definition of a redneck, and based on stereotypes that the internet says are true, using science to determine the most redneck cities in a state can't be too far off. If you're analyzing smaller cities in Pennsylvania with blue collar workers, where people have lots of options for drinking, smoking, hunting and Walmarting, this is an accurate list.
If you're curious enough, here are the least redneck places in Pennsylvania
Fox Chapel (Pop. 5,393)
Fernway (Pop. 20,000)
Westmont (Pop. 5,159)
Franklin Park (13,162)
Upper St. Clair (Pop. 19,233)
We published a story on the worst places to live in Pennsylvania that might be more 'stimulating' reading for your day, if you haven't read it already. Click here to read it.