This article is an opinion based on facts and is meant as infotainment. Don't freak out.
Swipe left for slideshow
When it comes to being a snob, there are all types. You've got your Wine Snobs, your Book Snobs, and of course, your Clothes Snobs. Then there are the Technology Snobs, Car Snobs, and yes, even City Snobs—as in, I'm better than you because I live in (insert snooty city here).
How can we tell which Illinois cities are the snobbiest? By measuring snobby things, that's how.
After analyzing 341 of the state's most populous areas (over 5,000 people), we came up with this list as the 10 snobbiest places in the state of Illinois:
And before you get too far and hate on this list, just know that we're not saying these are bad places. Maybe we're just a little jealous of them.
Heck, in fact, we'd probably be a little snobby too if we lived in these cities.
Chicago proper ranks as 65th most snobby. The most 'down to earth' city, aka least snobby people in Illinois? That would be East St. Louis. You can imagine that's pretty accurate.
For more Illinois reading, check out:
How do you decide if a place is snobby or not?
In order to rank the most stuck up people in Illinois, we had to determine what criteria makes people snobs. It isn't a stretch to assume that people who have the highest educations, live in the nicest neighborhoods, and who attend fancy events.
So we scraped the internet for those criteria, and it spit out the answer. Like magic.
How we crunched the numbers
Number of private schools in an area
The income levels of residents
Home prices in an area
The number of people in a city who went to college
The number of art galleries in a city
Number of Whole Foods nearby
The number of theaters, playhouses, opera houses and performance arts centers in an area
This list is a scientific analysis based on real data and is completely unbiased.
1. Village of Glencoe
Population: 8,728
Hello, Glencoe! You are the snobbiest people in the entire state. You probably already knew that already. So, turn your noses up while we talk about you.
Glencoe residents have the 3rd highest income levels in the state, as households bring in around $184,000 a year. That's enough to buy a lot of courtside tickets to the Bulls. And, don't think they won't post a pic from courtside, too.
Home prices are $927,000 here, which are the 2nd highest in the state.
What about the kids who live here? Odds are many attend private schools, as the area around Glencoe has the 8th highest number of private schools in Illinois.
The number of art galleries and theaters in the area is also in the top 5% in the state.
Add it all up, and the people in Glencoe are far and away the snobbiest people in the state. If you know someone who lives there, share this and tag them. They might see it between martinis at the country club.
2. Village of Winnetka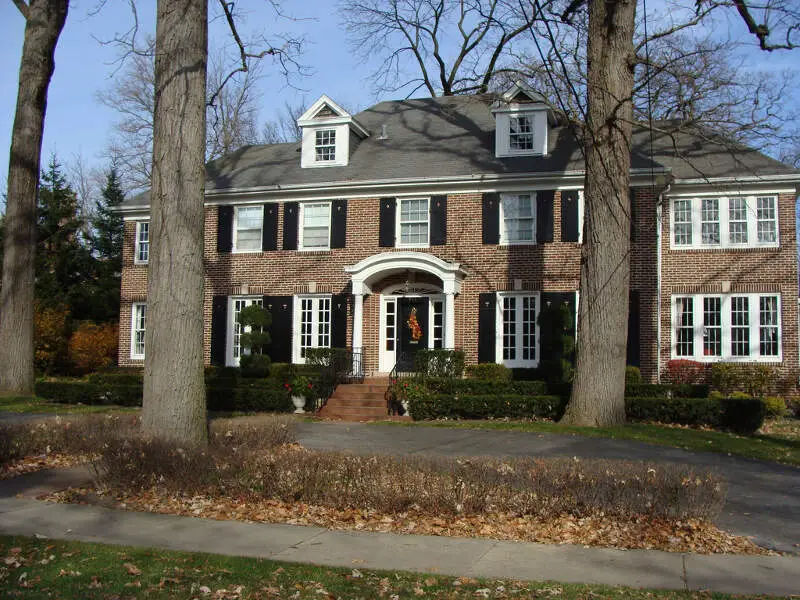 Population: 12,210
This Chicago burb has the highest income levels ($203,000), the most expensive homes ($951,000), and the highest number of educated people in the state. Almost 90% of the residents of Winnetka are college educated.
There are also the 4th highest number of private schools nearby, and more art galleries per capita than in any other place in the state.
The people of Winnetka should just throw themselves a big snooty parade every year. They wouldn't even care if you came and threw confetti or not.
3. Village of Oak Brook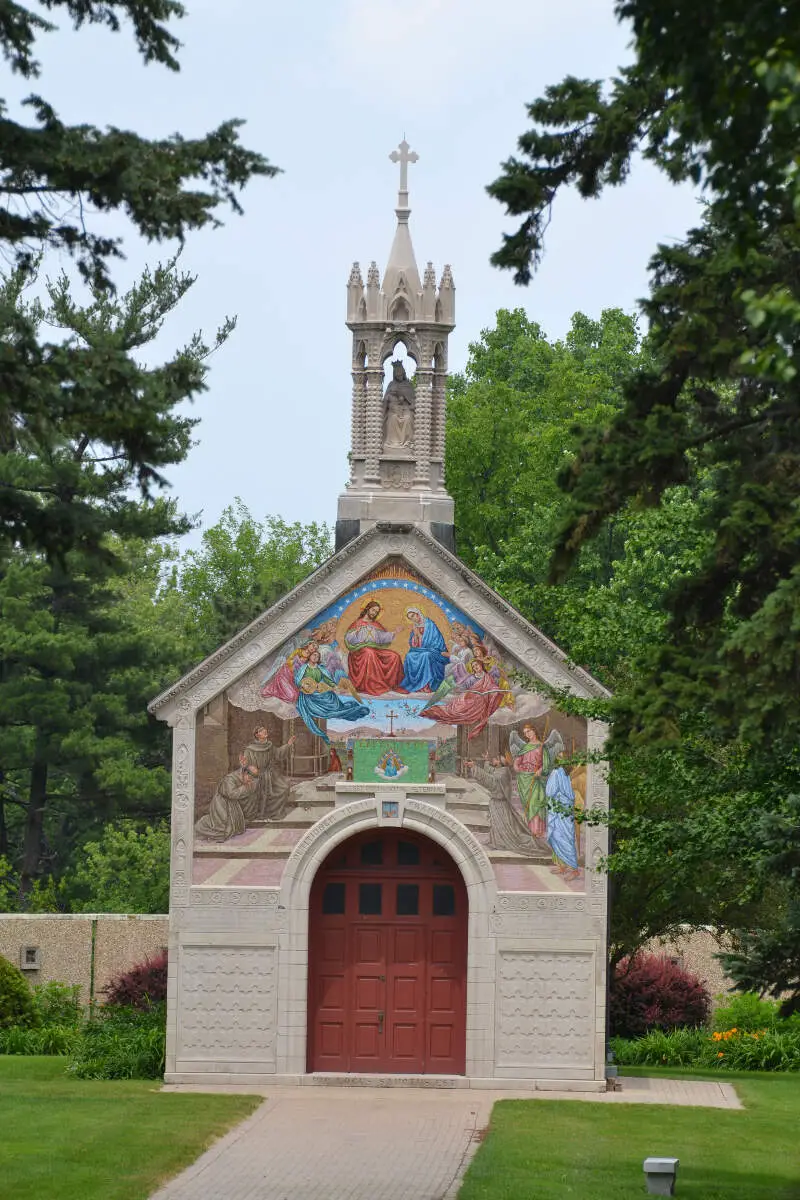 Population: 7,905
We're probably going to see a lot of Chicago suburbs on this list. The highbrows in Oak Brook have the 5th most expensive homes in Illinois ($813,000), and the 11th highest annual incomes ($131,458).
There are only two other cities in Illinois with less art galleries in the area. And Oak Brook has the 8th highest number of theaters and performance arts centers nearby.
4. Village of Wilmette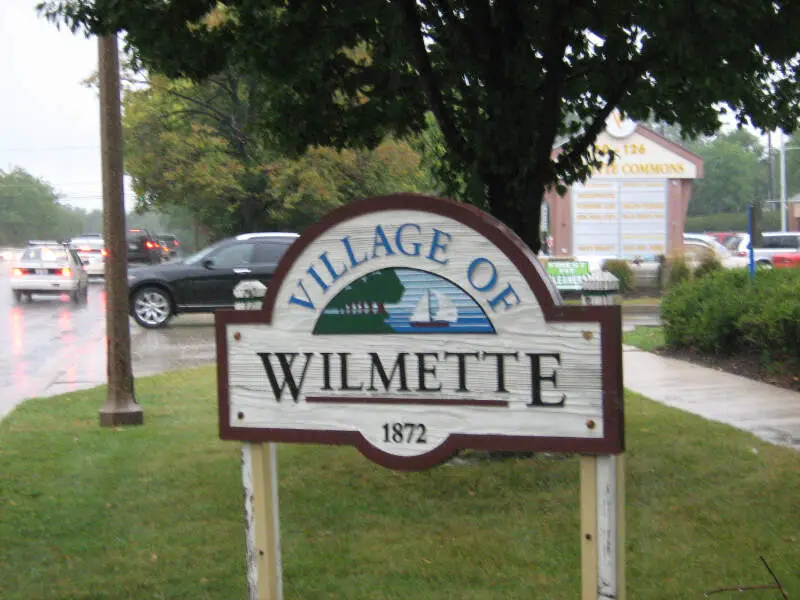 Population: 27,202
Wilmette is the largest city to make this list. So that means, they have more snobs than in any other place in Illinois.
North of Evanston, Wilmette has the 4th highest number of college graduates in the state. You can be sure when you hang out there, you'll probably hear a lot of people there name drop on where they got their graduate degree.
The median income here is the 10th highest in the state ($643,000). That'll buy lots of tickets to opening night at Les Miz every season.
5. Village of Long Grove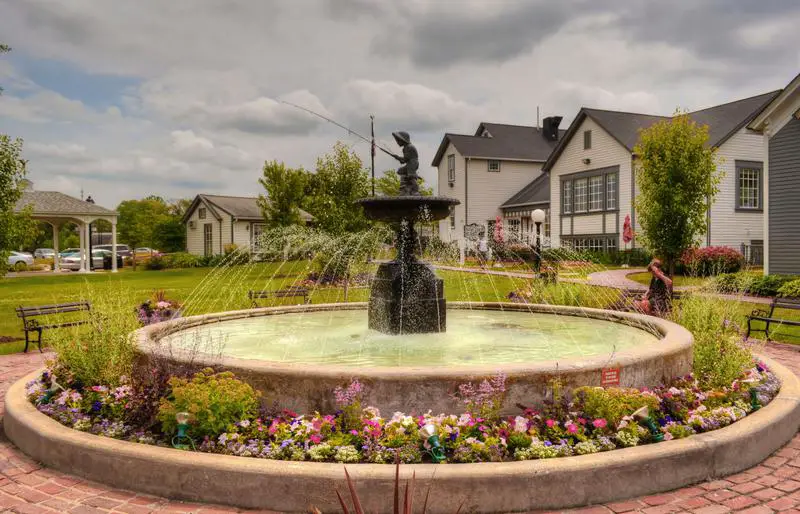 Population: 8,031
A half hour north of Chicago is the little enclave of Long Grove, whose upstart residents earn a commanding $191,500 a year. If you happen to know anyone who lives here, you can bet they are pretty snobby.
66% of the people here have a college degree, which is the 12th highest ratio in Illinois. They have a significant number of theaters (31st most) and private schools (11th most), and homes are just about as expensive as you can get.
6. Village of Lincolnshire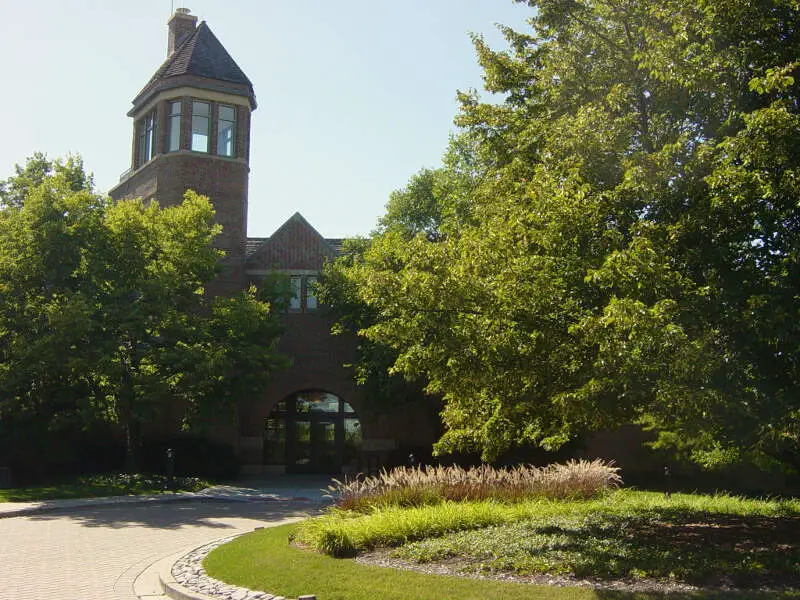 Source: Public domain
Population: 7,228
You can bet a lot of the people in Lincolnshire attend theaters, premieres, arts galas and such, since there are more uppity type event centers in the Lincolnshire area than in any other place in Illinois.
And the people who live here can certainly afford it. Households earn about $110,000 a year, and almost 70% of the residents got an undergraduate degree.
7. Village of Barrington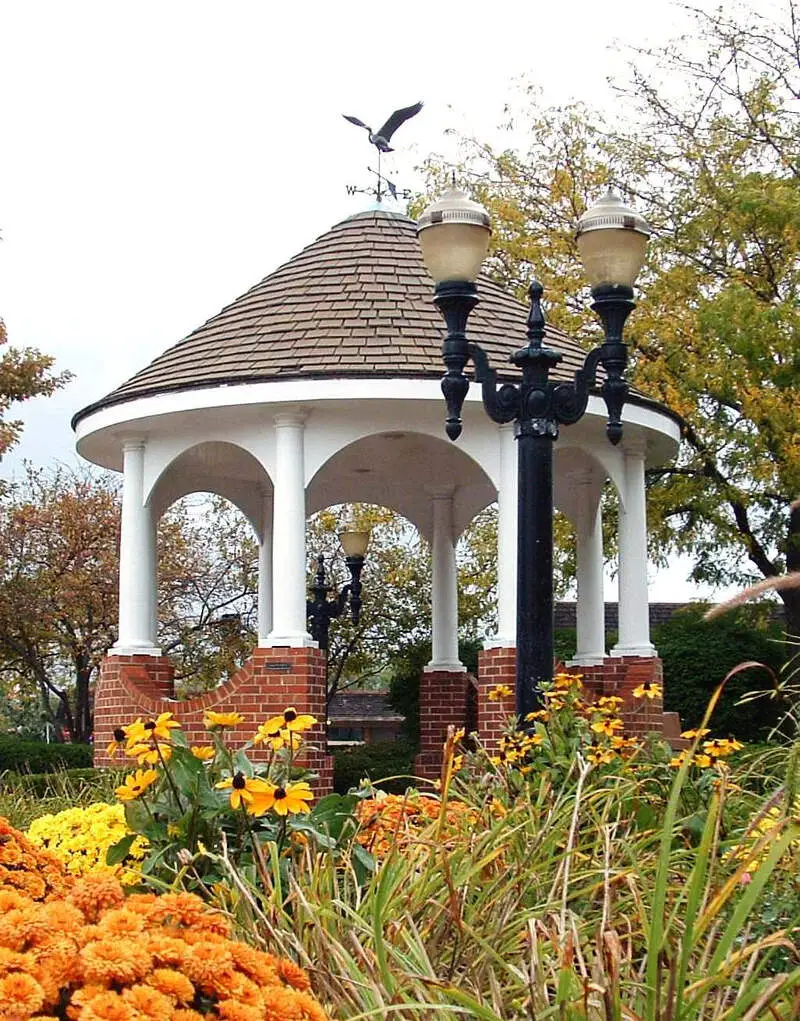 Source: Public domain
Population: 10,739
Barrington residents 'only' earn $106,000 a year, and live in homes that are 'merely' worth $460,000. And there aren't as many private schools nearby. Plus, fewer than 62% of them attended college.
You can bet that if someone you know from Barrington is reading this right now, they'll demand a recount. There's no way they aren't as good as the people listed above.
8. Village of Lake Bluff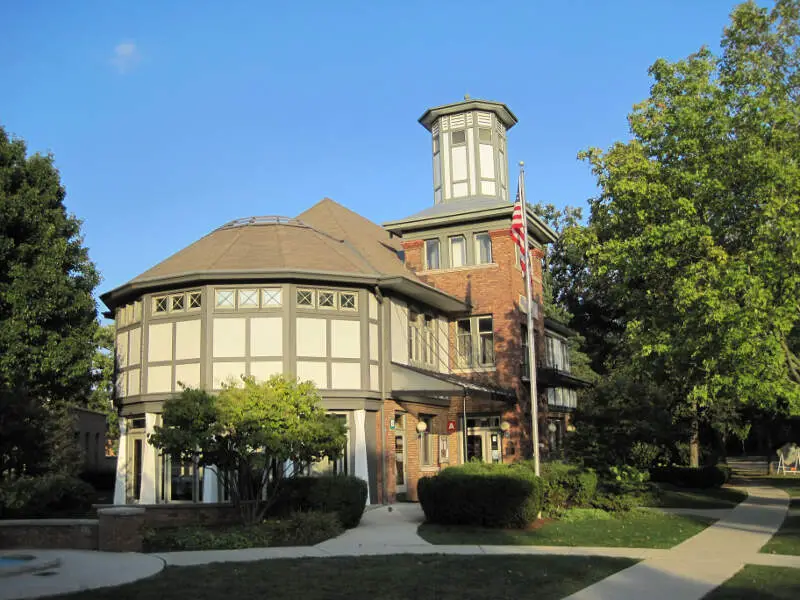 Population: 6,214
You can bet the snooty people in Lake Bluff have reservations at Les Nomades every Friday night. Families here stack up the bills high to the tune of $146,000 a year, which is the 7th highest in the Land of Lincoln.
Only two other cities are less educated than the people in Lake Bluff. A whopping 80% of the residents here have a college degree.
There are significantly more snobby activities here than in most of the state as well.
9. Village of Northfield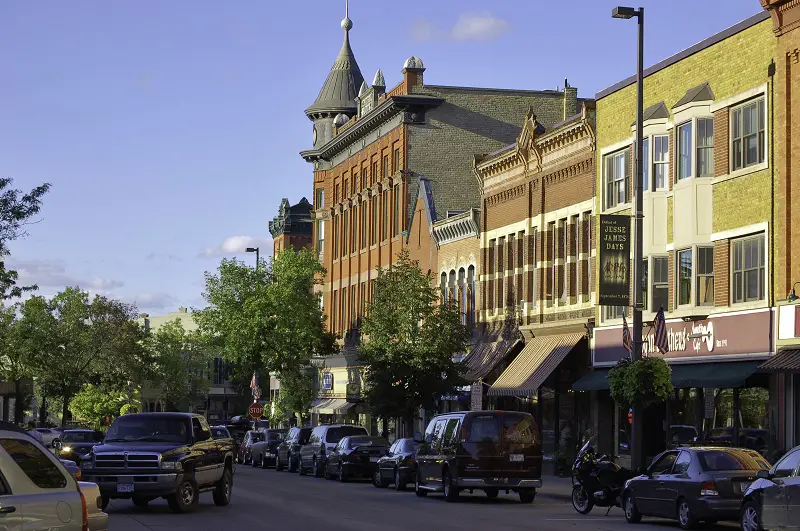 Population: 5,234
People in Northfield value a good education. 76% of them attended college, which is the 6th highest in the state. Plus, there are the 6th most private schools in the general area. Which means their kids will one day take the snooty crown from their parents.
Median incomes here are about $116,000, and homes cost well over $650,000. There was no analysis done on the types of cars Northfield residents drive, but you can bet they aren't rolling around in Subarus.
Or, when they don't drive, do the people in Northfield bust out the hand sanitizer when the Metra pulls up?
10. Highland Park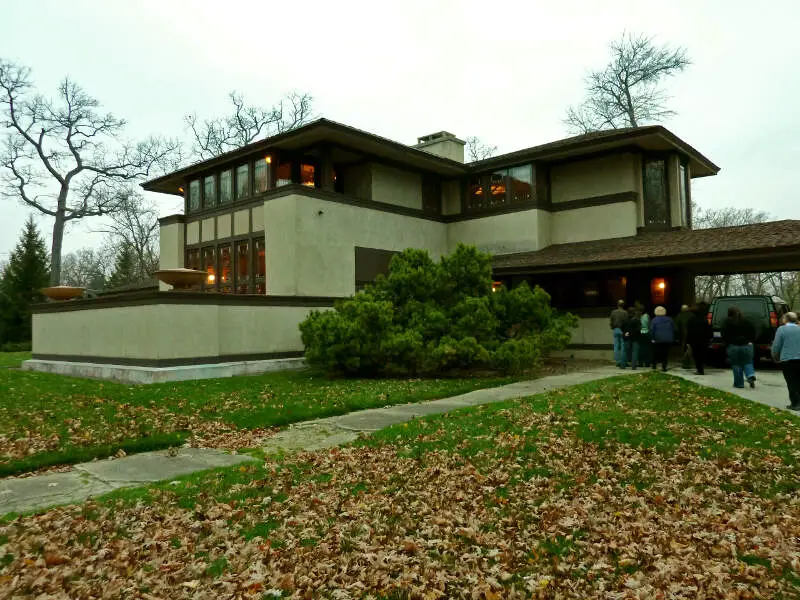 Population: 29,909
Highland Park has the 4th most art galleries per capita in the state, so don't even try to argue about postmodernism with anyone who lives here. Odds are they know what they're talking about. Or think they do.
Income levels ($115,000) and home values ($521,000) puts them well ahead of most of their peers in the state.
There You Have It
If you're looking at cities in Illinois where the residents earn well above the rest of the state, are much smarter than their peers, and who rub elbows with snobs at pretentious events, this is an accurate list.
Who ever said science is a bore?
Mobile users: Here's a link to the complete data chart.
If you're also curious enough, here are the most laid back aka 'unsnobbiest' places in Illinois, according to science.
East St. Louis (Pop. 27,116)
Centreville (Pop. 5,206)
Robbins (Pop. 5,123)
West Frankfort (Pop. 8,394)
Beardstown (Pop. 6,193)
We also wrote a story on the worst places to live in Illinois. None are Chicago suburbs. Click here to read it.
Disclaimer: This article is an opinion based on data. It should not be taken as fact.