This article is an opinion based on facts and is meant as info-tainment. Don't freak out.
Swipe left for slideshow
Is there anything wrong with being called the drunkest city in your state?
Alabama is just about at the bottom in the nation in terms of the amount of alcohol consumed per year, at about 20 beers every 12 months. However, the cities below do more than their share to make up for the rest of their sober neighbors.
So while there are lots of places in Alabama that don't drink very often, there are lots of people drink way more than their fair share for the rest of the population.
How do you decide how much a place drinks? By the number of available places to buy booze, and by how often people are talking about drinking, that's how.
Plus, we thought why not add in a stereotype? Studies have indicated that when one or both partners in a marriage are alcoholics, that couple is three times more likely to divorce.
After analyzing all cities with a decent amount of people in them, we came up with this list as The Drunkest Cities in Alabama:
Gulf Shores
Birmingham
Guntersville
Tuscaloosa
Foley
Anniston
Huntsville
Lincoln
Sheffield
Cullman
What drunken criteria did we use?
Number of bars and pubs per capita
Number of wineries per capita
Number of liquor stores per capita
Each city's drunk related tweets within the last week
Each city's divorce rate
For geo-located tweets, we measured the following raw number of tweets that came from within a city's general area: #Drunk, #Party, #Beer, #Wine and #Cocktails
Note: For the sake of getting reliable numbers, we counted places within a city's border, as well as within a short driving distance.
1. Gulf Shores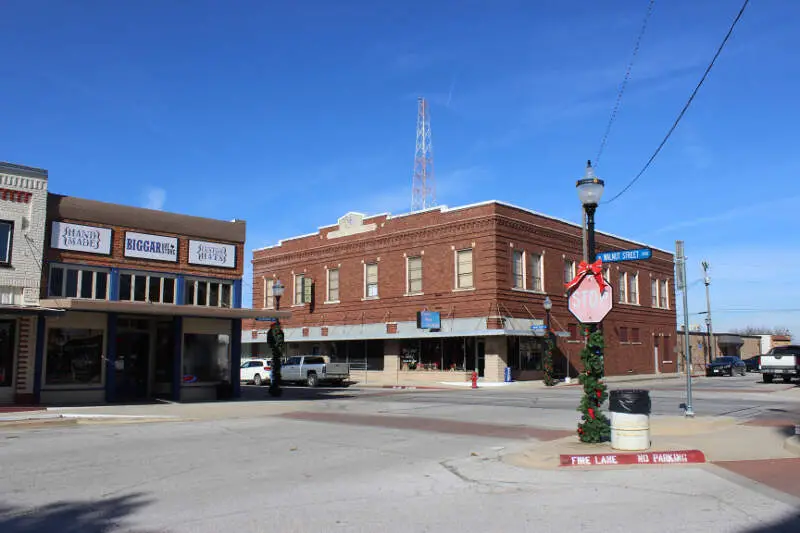 Pink Pony Club, Gulf Shores, AL. From their Facebook page.
Population: 10,233
Divorce rate: 17%
Bars per capita: 1st
Liquor stores per capita: 2nd
According to the data and raw number of drunken Tweets coming from Gulf Shores, lots of residents there are having a really good time.
Gulf Shores has the most bars per capita and the 2nd most liquor stores per person in the state of Alabama. And you can tell lots of people here are burning the candle at both ends perhaps a little too much. The divorce rate here is 17% – which is the 8th highest in the state.
2. Birmingham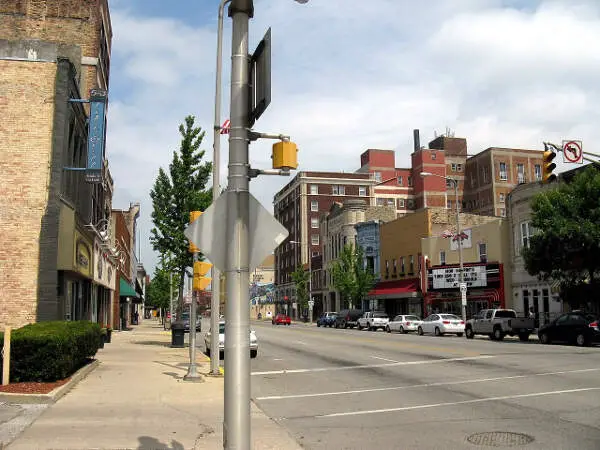 World Of Beer, Birmingham, AL. Google Maps
Population: 212,001
Divorce rate: 14.9%
Bars per capita: 3rd
Liquor stores per capita: 9th
Birmingham blew up with drunken Tweets just about every day, it seemed. We actually haven't seen too many cities with more drunk related Tweets than in Birmingham, actually.
There were lots of mentions of how drunk people are, were or wanted to be. Plus, people were sharing many mentions drunk related accidents and fights that were covered in the news. When someone drives drunk into a city's annual 10k, that's sad.
But when your city councilman is arrested for a DUI, that's setting a bad example.
3. Guntersville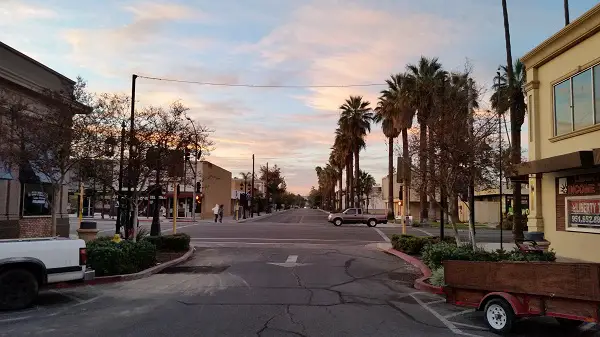 Somewhere, Guntersville, AL. Google Maps
Population: 8,388
Divorce rate: 14.9%
Bars per capita: 2nd
Liquor stores per capita: 1st
For a small place, the folks in Guntersville really like to get after it. The proof is here: They have the 2nd most bars per person in the state, and the most liquor stores.
Where on earth is this pretty little place? We're glad you asked. Guntersville is about 2 or 5 beers southeast of Huntsville. But we're sure the folks around there have all of the back roads memorized.
4. Tuscaloosa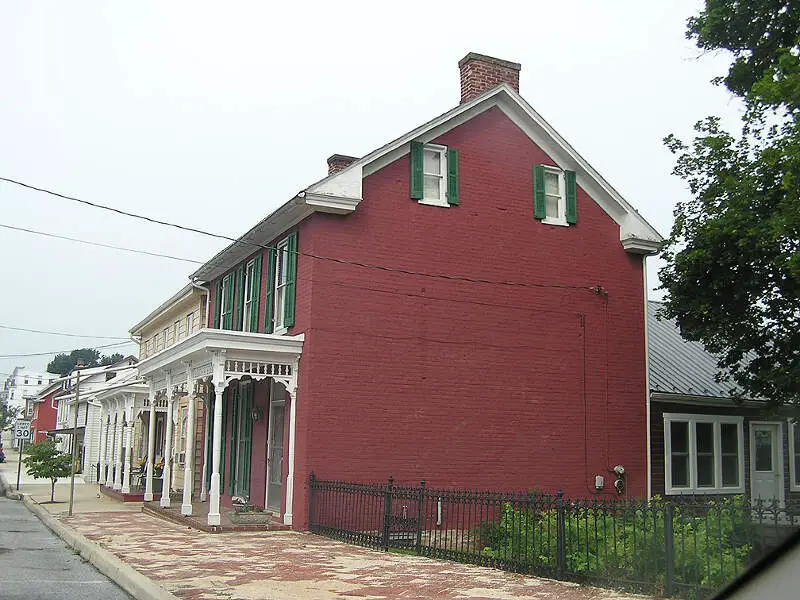 Houndstooth Sports Bar, Tuscaloosa, AL. From their Facebook page
Population: 94,126
Divorce rate: 9.7%
Bars per capita: 13th
Liquor stores per capita: 19th
Of course, it makes sense that one of the biggest party schools in the south made it onto this list.
While there are certainly a fair share of people in Tuscaloosa who drink enough for an entire block each week, the fact remains that for a majority of the population of Tuscaloosa, watching the game at home is the preferred choice.
Since it's a college town, you can understand why the divorce rate is so low here.
5. Foley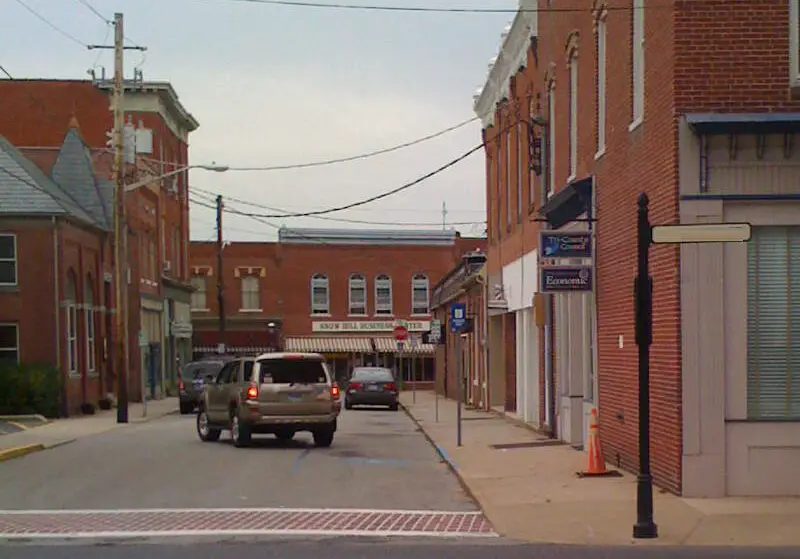 Doc Holliday's, Foley, AL. Google Maps
Population: 15,615
Divorce rate: 14.7%
Bars per capita: 5th
Liquor stores per capita: 31st
It might be hard to believe, but little ole' Foley has the 5th most bars in the state. But unless you head to the coast, there's not a lot to do in the general area, except drink. Does hanging out at Foley Model Train Exhibit excite you?
Or, would you rather have a bottle of wine at the Squashed Grape or get down at the Scuttlebutt Pub?
6. Anniston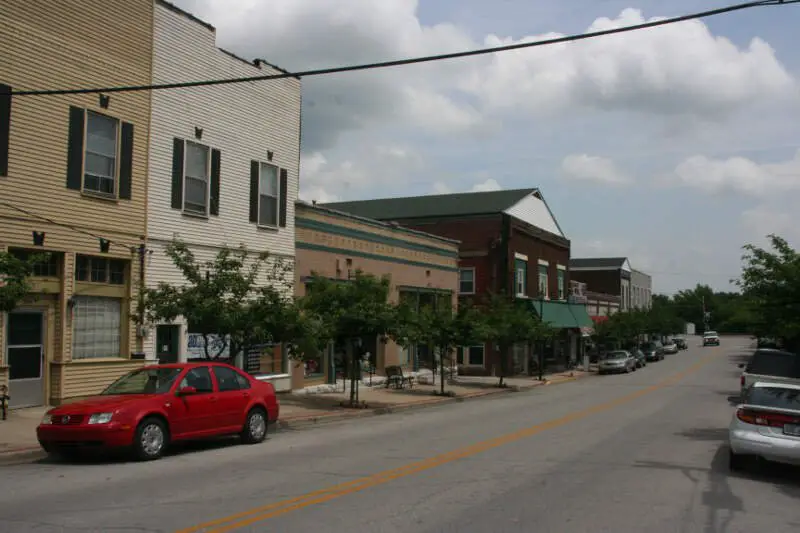 The Smoking Moose Saloon, Anniston, AL. Google Maps
Population: 22,648
Divorce rate: 13.9%
Bars per capita: 11th
Liquor stores per capita: 17th
There weren't too many drunk Tweets stemming from the Anniston area at all. Apparently people here quiet about how much they are drinking.
There was an interesting Tweet a few months ago that stood out:
"35 year old man in Anniston died when he and a friend got drunk and played catch with a rattlesnake."
Playing with venomous animals certainly isn't helping your marriages, either. The divorce rate in Anniston is 14%, which is in the top 20% in the state.
7. Huntsville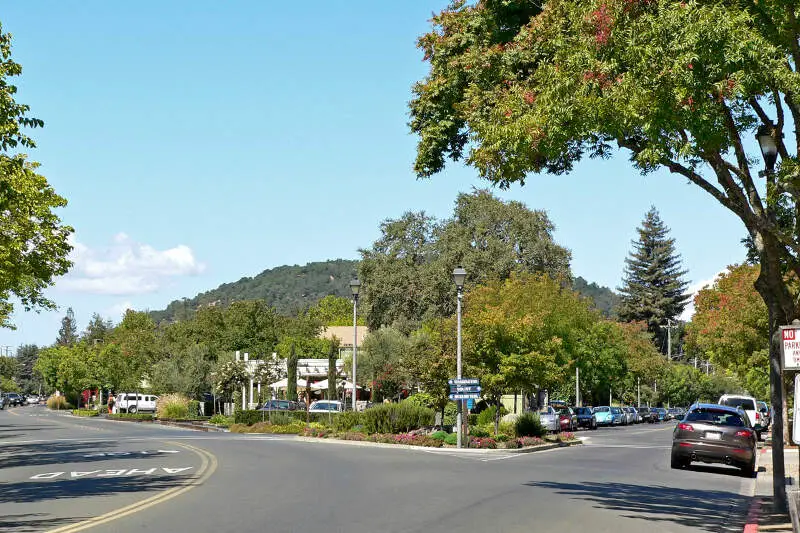 Bar Louie Huntsville, AL. From their Facebook page
Population: 184,738
Divorce rate: 13.4%
Bars per capita: 7th
Liquor stores per capita: 25th
They don't call it 'Huntsvegas" for nothing.
There are 6 breweries in Huntsville, which is by far the highest number in the state of Alabama.
Plus, their annual Rocket City Brew Fest is something a must for heavy drinkers in the region.
And when you've got the 8th most bars in the state as well, it's clear that thousands of people in the greater Huntsville area are making up for the state's lack of interest in drinking.
This drunk Tweet from stood out among the really high numbers coming from the Huntsville area:
"Having so much fun in Huntsville that I forget to Tweet unless I'm drunk. Well, I'm Tweeting."
8. Lincoln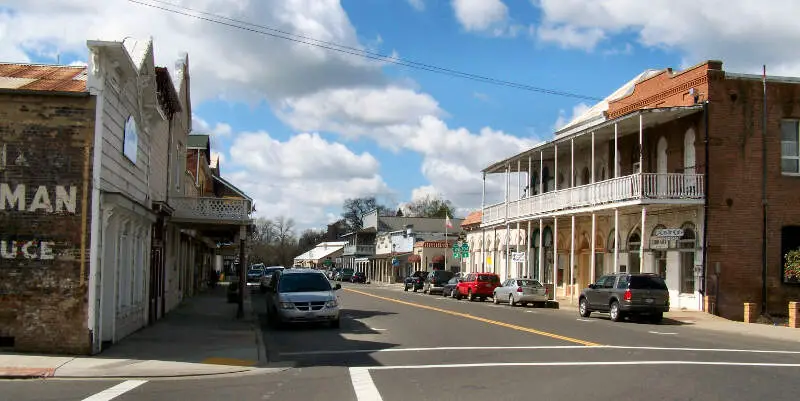 The Doghouse Pub & Grill, Lincoln, AL. Google Maps
Population: 6,365
Divorce rate: 20.3%
Bars per capita: 12th
Liquor stores per capita: 31st
The divorce rate in Lincoln is one of the highest we saw in the state of Alabama. 1 in 5 folks here has firmly decided to call it quits on their marriages. You can bet that over consumption had a big role in Lincoln having the 3rd highest divorce rate in the state.
Lincoln is a teeny town that's about a sixer north of Talladega. There are just about enough bars here to keep the real heavy drinkers busy year long.
9. Sheffield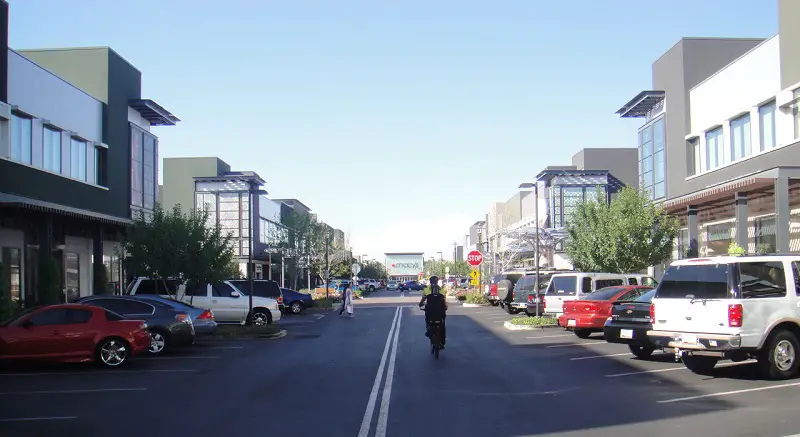 Wandie's 2nd St. Pub, Sheffield, AL. Google Maps
Population: 9,012
Divorce rate: 12.8%
Liquor stores per capita: 4th
Bars per capita: 17th
Little Sheffield, just outside of Florence in the northern part of the state, has several bars and restaurants that serve liquor and just about more liquor stores in the area, per capita, than any other small town in Alabama.
Fun fact: Sheffield was also home to Muscle Shoals Music Studio, at which many music legends laid down some of the most memorable tracks of our time.
10. Cullman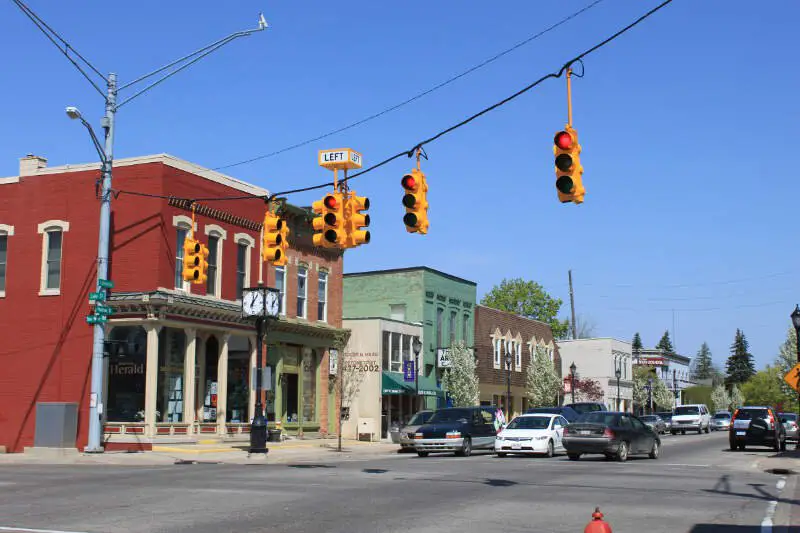 Cabin Fever Beverages, Cullman, AL. Google Maps
Population: 14,881
Divorce rate: 14.7%
Bars per capita: 19th
Liquor stores per capita: 15th
The motto of Cullman, Alabama is, "A City of Character". Yeah, there's probably a whole bunch of characters around here, especially after 5 pm, judging by the amount of booze available per person, and by the high divorce rate.
Most of the places to get booze are chain restaurants and in the high number of take out liquor stores.
And when one of the most prominent links on the front of the city's home page is "Business and Alcohol Licenses" that's a sign that a lot of people are asking about them. So why not make it easier for them?
There You Have It
If you're measuring the locations in Alabama where there are a high number of divorced people, bars and liquor stores, and where people are talking about drinking the most often, this is an accurate list.
We also wrote about the most redneck cities in Alabama if you didn't read it yet. Click here to read that one.
Desktop users: Here's a complete chart with the drunkest cities in Alabama, along with their divorce rates: