This article is an opinion based on facts and is meant as info-tainment. Don't freak out.
Swipe left for slideshow
Advertisement
[adrotate banner="4″]
Is there anything wrong with being called the drunkest city in your state?
Especially in Colorado, which is 10th in the nation in terms of the amount of beer and spirits every year. You guys drink 2.76 gallons of beer a year (or 30 beers a year each).
Many, many of you crush that many Coors Lights in the parking lot before a single Bronco game. So that means there are lots of you guys getting hammered, and a majority of the state isn't drinking much at all.
But they sure do in these cities below.
How do you decide how much a place drinks? By the number of available places to buy booze, and by how often people are talking about drinking, that's how.
Plus, we thought why not add in a stereotype? Studies have indicated that when one or both partners in a marriage are alcoholics, that couple is three times more likely to divorce.
So, hold our beers and watch this. After analyzing all cities with a decent amount of people in them, we came up with this list as The Drunkest Cities in Colorado:
Advertisement
[adrotate banner="5″]
What drunken criteria did we use?
Number of bars and pubs per capita
Number of wineries per capita
Number of liquor stores per capita
Each city's drunk related tweets within the last week
Each city's divorce rate
For geo-located tweets, we measured the following raw number of tweets that came from within a city's general area: #Drunk, #Party, #Beer, #Wine and #Cocktails
Note: For the sake of getting reliable numbers, we counted places within a city's border, as well as within a short driving distance.
Advertisement
[adrotate banner="7″]
1. Aspen
The gang at Escobar, Aspen, CO. From their Facebook page
Population: 6,607
Divorce rate: 18%
Bars per capita: 2nd in CO
Liquor stores per capita: 2nd
Based on the data and number of raw tweets coming from the Aspen location, per capita, it sounds like the people there are all having a really, really good time.
First off, the divorce rate is through the roof. And when you mix in booze, things tend to get fuzzy, relationship wise.
But this isn't a post about people divorcing. It's a post about how much people drink, and based on the data, Aspen drinks A LOT.
It wasn't even close. It was Aspen by a landslide and then everyone else below.
2. Salida
The gang at Victoria Tavern, Salida, CO. From their Facebook page
Population: 5,284
Divorce rate: 21.5%
Bars per capita: 7th
Liquor stores per capita: 7th
There are more divorcees in Salida than anywhere else in Colorado. And there are quite a few watering holes here too.
Per capita, Salida is in the top 10 in both bars and liquor stores. And there are two small breweries here: Moonlight Pizza and Brewpub and Amicas Pizza and Microbrewery.
So when you're looking at per capita consumption, it's hard to beat little Salida.
Salida is tucked away on Route 50 west of Pueblo at the base of the mountains.
3. Denver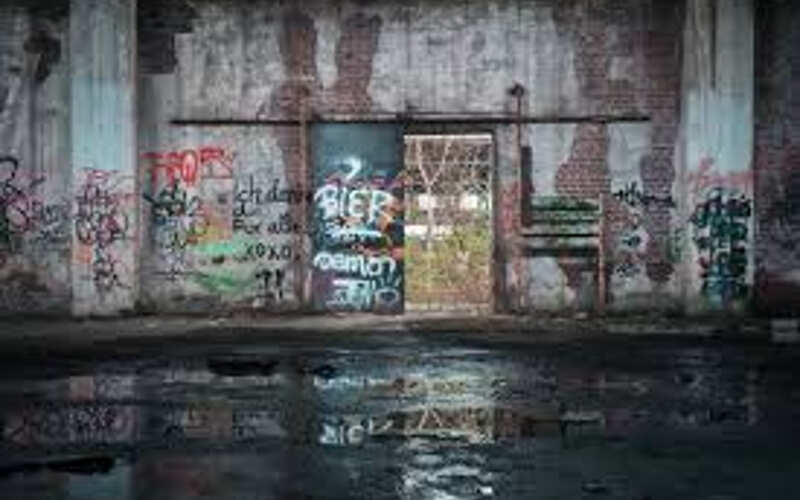 The gang at Occidental, Denver, CO. From their Facebook page
Population: 604,356
Divorce rate: 12.5%
Bars per capita: 12th
Liquor stores per capita: 21st
Obviously, there are lots and lots of people getting hammered in Denver every night of the week. But when you measure it per capita, the booze per person ratio isn't as high here as it is in some of the smaller communities.
There are 40 or so breweries in Denver proper, which is really impressive. And the number of drunk Tweets was the highest in the state, which is also appropriate.
This was a good one:
"Dear Denver, I am drunk. Thank you. #GABF2015"
4. Edgewater
The gang at Sloans, Edgewater, CO. From their Facebook page
Population: 5,183
Divorce rate: 15.5%
Bars per capita: 17th
Liquor stores per capita: 12th
Edgewater is a blue collar area just outside of Denver. This number of bars and liquor stores is in the top 10% in the state, per capita. And the divorce rate is the 11th highest in Colorado.
Which means lots and lots of drinking here.
Edgewater is home to Joyride Brewing Company,
5. Durango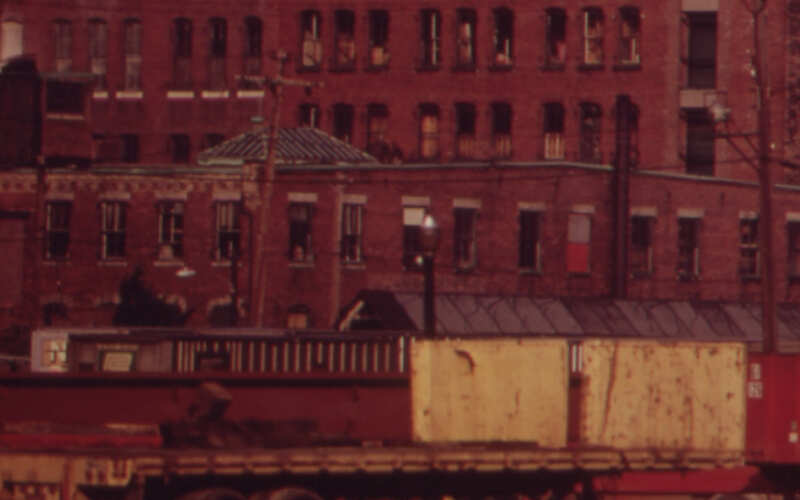 El Rancho Tavern, Durango, CO. Google Maps
Population: 16,936
Divorce rate: 12%
Bars per capita: 7th in CO
Liquor stores per capita: 4th
Being a touristy town, Durango has more than its fair share of booze related activities. Durango actually has more restaurants per capita than Denver does, and many of those along Main Avenue in downtown Durango are selling liquor.
There weren't as many drunk Tweets coming from the Durango area as expected, but this one is a keeper:
"who from back home can dive my ferrets out to me in durango? I'll pay for your gas & you can chill for a few days & get stoned and drunk."
There are also 5 breweries in Durango.
6. Estes Park
Mountain Munchies Tiki Bar, Estes Park, CO. Google Maps
Population: 5,901
Divorce rate: 11%
Bars per capita: 3rd in CO
Liquor stores per capita: 3rd
If it wasn't for the really low divorce rate, Estes Park would have ranked a lot higher on this list.
Of course, a big part of the reason so many people drink here is because it's a year-round resort town. Who doesn't get popped every night on vacation?
Estes Park is home to Lumpy Ridge Brewing and Estes Park Brewery, and of course, home to the famous Stanley Hotel. Lots of people would have to drink themselves to sleep to stay there.
7. Carbondale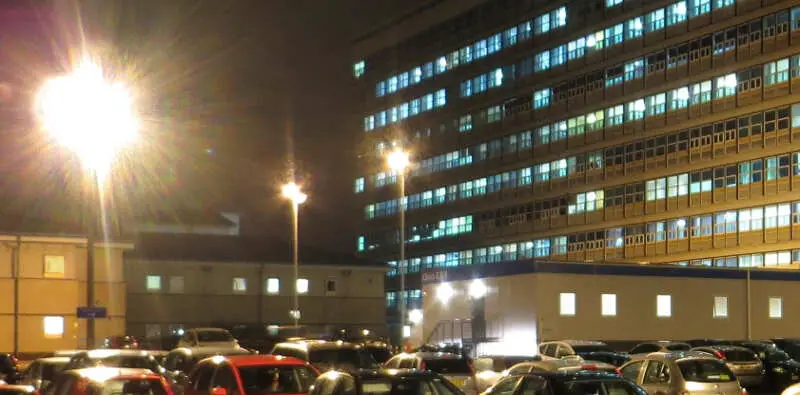 Carbondale Beer Works, Carbondale, CO. Google Maps
Population: 6,428
Divorce rate: 17.8%
Bars per capita: 20th
Liquor stores per capita: 19th
One of Carbondale's nicknames is "The Ultimate Rocky Mountain Hideout." There sure are plenty of bars in this little town where one could hide out and throw back lots of booze.
The divorce rate in this tiny place is the 5th highest in Colorado, a sure sign that alcohol is prominent in this community. Plus, there are two breweries here – The Roaring Fork Beer Company and Carbondale Beer Work – and the Marble Distilling Co.
8. Englewood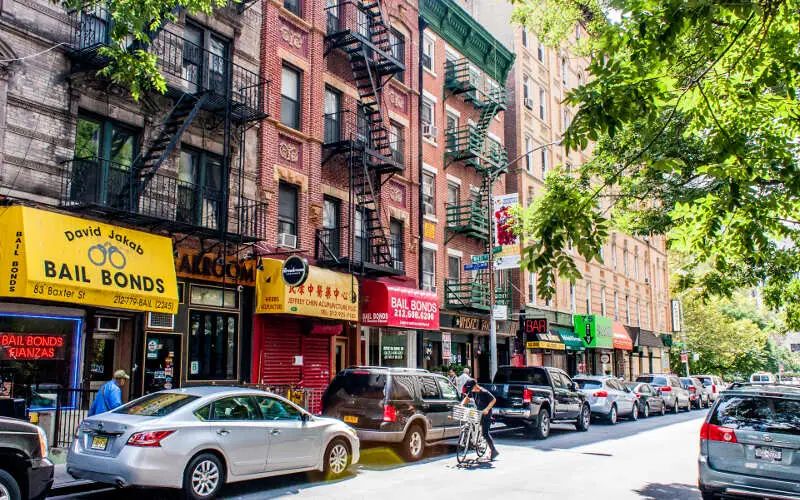 Mirage, Englewood, CO. Google Maps
Population: 30,565
Divorce rate: 16.6%
Bars per capita: 25th
Liquor stores per capita: 15th
Just outside of Denver proper is Englewood, a medium size, middle class city with one of the highest divorce rates in the state, and plenty of bars and liquor stores in the area.
Englewood is home to The Brew On Broadway.
9. Avon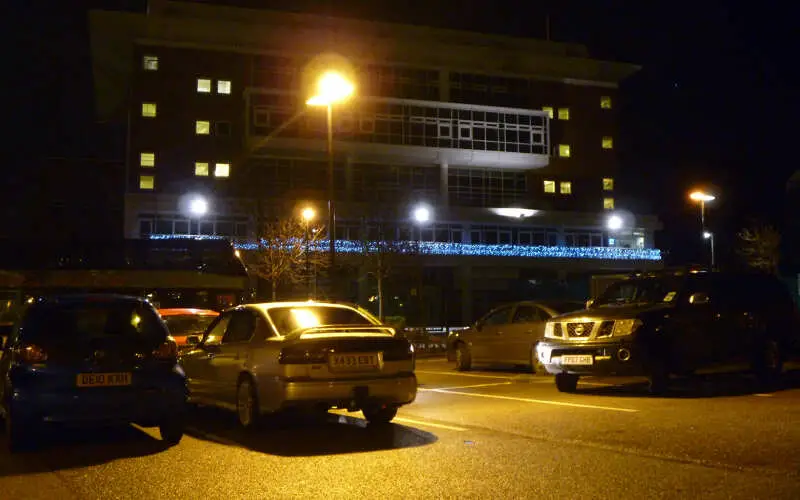 Bob's Place, Avon, CO. Google Maps
Population: 6,383
Divorce rate: 11.5%
Bars per capita: 5th in CO
Liquor stores per capita: 10th
Avon is another wealthier ski town with many bars and liquor stores per person. However, Avon's divorce rate is actually right at the state's average.
Bravo to Avon couples; you've proven that despite having a high number of boozy distractions, you can still hold your marriages together.
10. Golden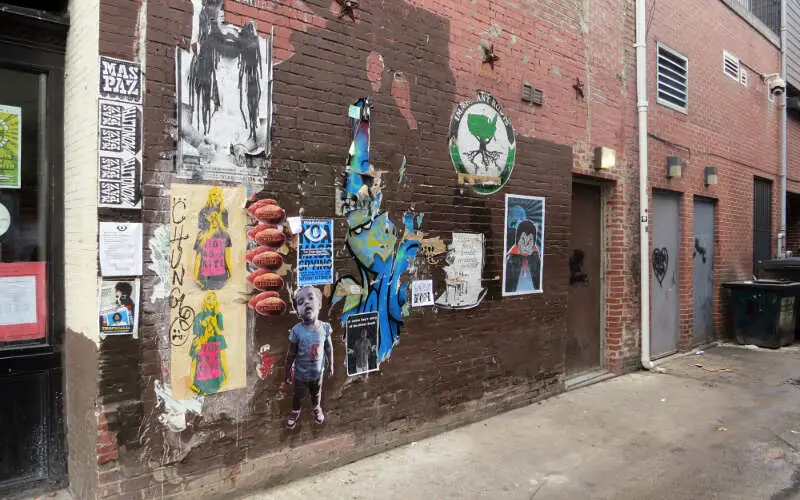 Coors Brewery, Golden, CO. Wikipedia
Population: 19,393
Divorce rate: 10.4%
Liquor stores per capita: 24th in CA
Bars per capita: 15th
Of course, Golden makes sense, since it's the birth place of Coors, the 7th largest beer maker in the world (and the best tasting beer as well). The facility there is now called MillerCoors, and it's the largest of its kind in the world. There are actually 6 other breweries here, too.
And 1 in 10 people is already divorced in Golden.
We're not saying that the bigger cities in Colorado aren't having lots of alcohol fueled nights. We're just making an assumption that, while there are thousands of people in the bigger cities which are getting plowed every night, there are tens of thousands of people in some of the bigger cities that are content with a quiet night in with the cat.
How boring.
There You Have It
If you're measuring the locations in Colorado where there are a high number of divorced people, bars and liquor stores, and where people are talking about drinking the most often, this is an accurate list.
We also wrote about the most redneck cities in Colorado in case you didn't read it. Click here to see that story.
Desktop users: Here's a complete chart with the top 100 drunkest cities in Colorado, along with their divorce rates: