This article is an opinion based on facts and is meant as info-tainment. Don't freak out.
Swipe left for slideshow. Article continues below.
Advertisement
[adrotate banner="4″]
Is there anything wrong with being called the drunkest city in your state?
You guys don't have a ton of bars in Idaho, but you're ranked as the 11th drunkest state in the union.
We're not judging, it actually sounds like it's a lot of fun up there.
We also noticed Idaho has the 2nd highest concentration of DUI arrests in the U.S.
Okay, we're gonna judge you on that one, that's just plain stupid.
How do you decide how much a place drinks? By the number of available places to buy booze, and by how often people are talking about drinking, that's how.
Plus, we thought why not add in a stereotype? Studies have indicated that when one or both partners in a marriage are alcoholics, that couple is three times more likely to divorce.
Incidentally, Idaho has one of the highest marriage rates in the country, but also has the 5th highest divorce rate in the nation.
After analyzing all cities with a decent amount of people in them, we came up with this list as The Drunkest Cities in Idaho.
Sandpoint
Coeur d'Alene
Boise
Lewiston
Pocatello
Idaho Falls
Nampa
Garden City
Moscow
Hailey
Advertisement
[adrotate banner="5″]
What drunken criteria did we use?
Number of bars and pubs per capita
Number of wineries per capita
Number of liquor stores per capita
Each city's drunk related tweets within the last week
Each city's divorce rate
For geo-located tweets, we measured the following raw number of tweets that came from within a city's general area: #Drunk, #Party, #Beer, #Wine and #Cocktails
Note: For the sake of getting reliable numbers, we counted places within a city's border, as well as within a short driving distance.
Advertisement
[adrotate banner="7″]
1. Sandpoint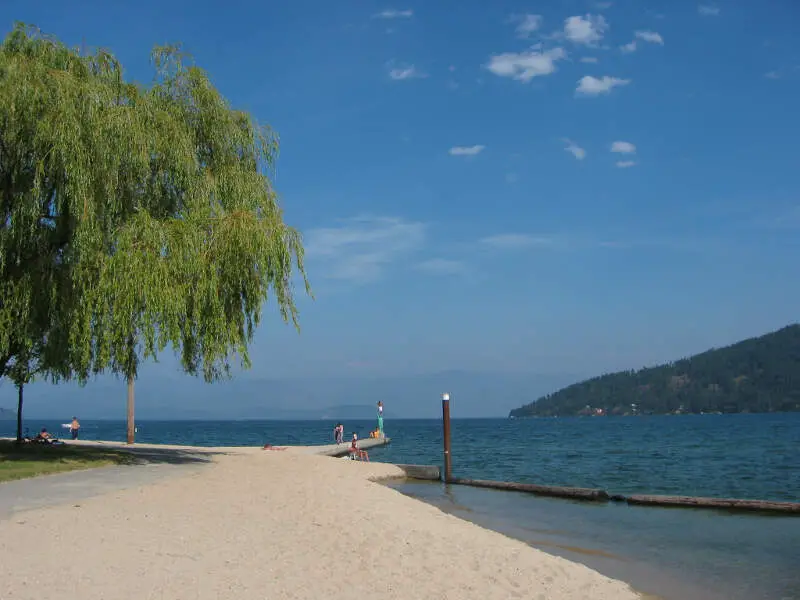 Roxy's, Sandpoint, ID. Google Maps.
Population: 7,397
Divorce rate: 21.8%
Bars per capita: 1st
Liquor stores per capita: 3rd
Wow, Sandpoint. It sounds like you guys are tore up from the floor up. Based on the data, it sounds like you are all having a really, really good time.
In fact, it was a blowout. When you consider the amount of booze per capita, it was Sandpoint, and then everyone else. And the divorce rate is the highest in Idaho as well.
When 1 in 5 people have already split up, and there are a high number of bars in town, what do you think people are doing to do?
Drink it up, Sandpoint, Idaho. You've certainly earned it.
2. Coeur d'Alene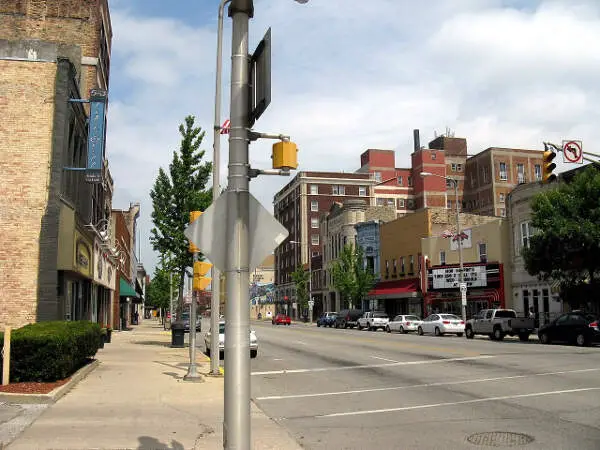 The Corner Bar, Coeur d'Alene, ID. Google Maps
Population: 44,426
Divorce rate: 16.8%
Bars per capita: 14th
Liquor stores per capita: 13th
No surprises that one of the largest cities in Idaho is also one of the drunkest.
There are lots of places to throw back some beers and shots in the Coeur D'Alene area. But the divorce rate is what really stands out. About 1 in 6 couples here has hit the Big D.
Whether it's in part to the number of bars in the area, or people need all the opportunities they can to numb the pain, but either way, it's clear that folks in this part of the state are getting bleary eyed at a higher rate than in most other places in Idaho.
3. Boise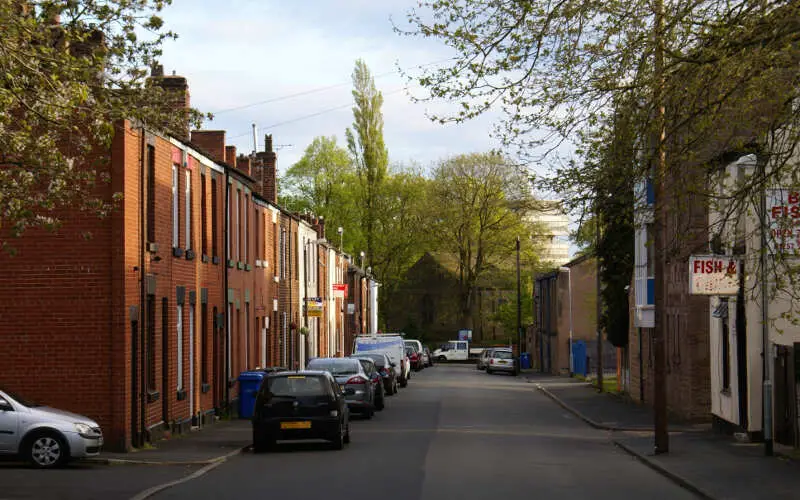 Fatty's Bar, Boise, ID. From the Facebook page
Population: 214,237
Divorce rate: 13.9%
Bars per capita: 23rd
Liquor stores per capita: 26th
Sure, there are lots of bars and places to get booze in Boise, but overall, there are far less alcohol related areas in Boise, per capita, than in many of the smaller cities on this list.
Plus, Boise State was ranked only the 3rd biggest party school in Idaho by Colleges.com. Which isn't saying very much.
Boise has three breweries as well.
4. Lewiston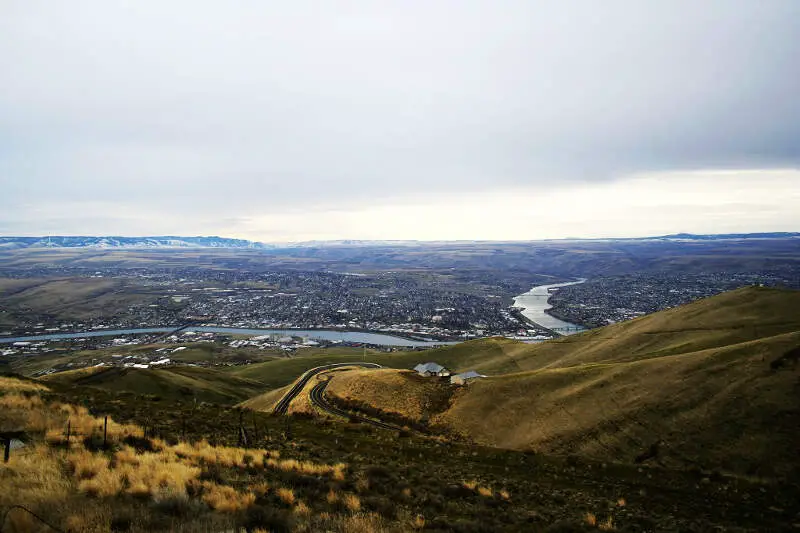 Boomtown American Saloon, Lewiston, ID. From their Facebook page.
Population: 31,862
Divorce rate: 14.2%
Bars per capita: 5th
Liquor stores per capita: 9th
Lewiston is another one of Idaho's larger cities with one of the highest concentrations of heavy drinkers. The number of bars per capita is 5th in the state, which is really high for a city of more than 30,000.
And, there are plenty of liquor stores in the area as well, for the less social who enjoy a quiet evening on the couch with the cat.
And with large events such as the Lewiston Round Up, Dogwood Festival, Hot August Nights, and Christmas Festival you can bet the amount of inebriated people has some major peaks throughout the year.
The number of drunk Tweets coming from Lewiston was also far above average. Here's a gem:
"What a boring life it must be to look forward to getting drunk in Lewiston every weekend and literally nothing else."
5. Pocatello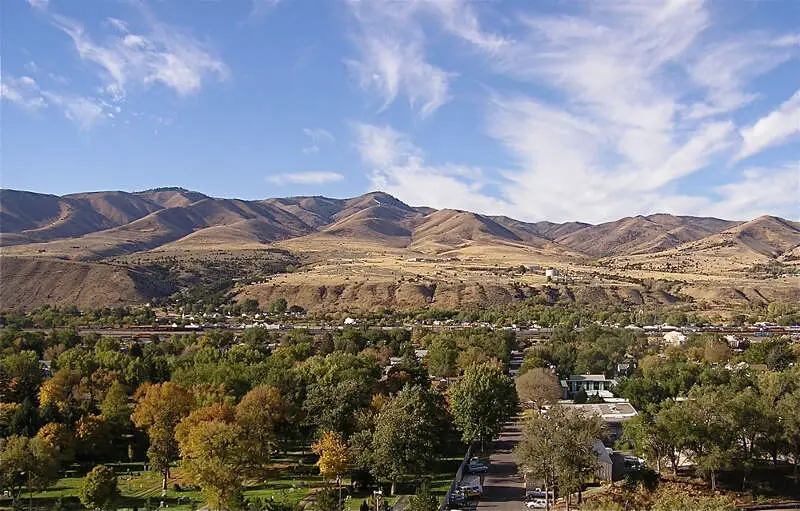 Hooligans, Pocatello, ID. Google Maps
Population: 54,145
Divorce rate: 13%
Bars per capita: 9th
Liquor stores per capita: 5th
Both the number of bars and liquor stores are in the top 10 in the state in Pocatello. A since it's home to Idaho State University, there's most likely a large number of younger people getting hammered all the time here.
Pocatello's nickname is the U.S. Smile Capitol. You can probably guess why; when lots of people are liquored up, they are most likely a lot sillier than they would be otherwise.
6. Idaho Falls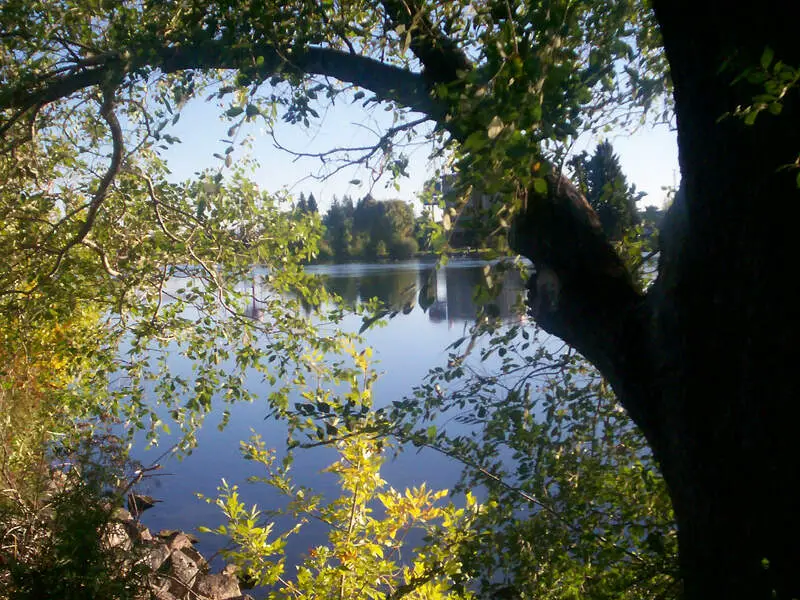 R & R Bar, Idaho Falls, ID. Google Maps
Population: 57,021
Divorce rate: 13.8%
Bars per capita: 4th
Liquor stores per capita: 17th
Home of the famous Idaho Brewing Company, and the 4th highest concentration of bars in the state, Idaho Falls has a whole lot of drinking going on.
Downtown Idaho Falls has really seen a resurgence with the number of restaurants and bars, and the greenbelt along the Snake River has a large number of cultural festivities throughout the year as well, many of which likely involve people walking around buzzed.
There weren't very many Tweets coming from the Idaho Falls area, surprisingly. However, this one just about summed it up:
"Driving around at 1 am in Idaho Falls is sketchy. Everyone is either drunk or a cop."
7. Nampa

The Getaway Bar and Grill, Nampa, ID. Google Maps
Population: 81,867
Divorce rate: 12.4%
Bars per capita: 15th
Liquor stores per capita: 15th
There's a couple of breweries in Nampa, and plenty of bars to keep folks there entertained every night of the week. And, for a large city, the divorce rate is pretty high, meaning a larger percentage of people in Nampa broke up due to alcohol abuse.
If you're newly single in Nampa, buck up cowboy. Head on back out to the bar and get back in the game. After all, the next Mrs. You might just be sitting at the end of the bar waiting for you to come talk to her.
8. Garden City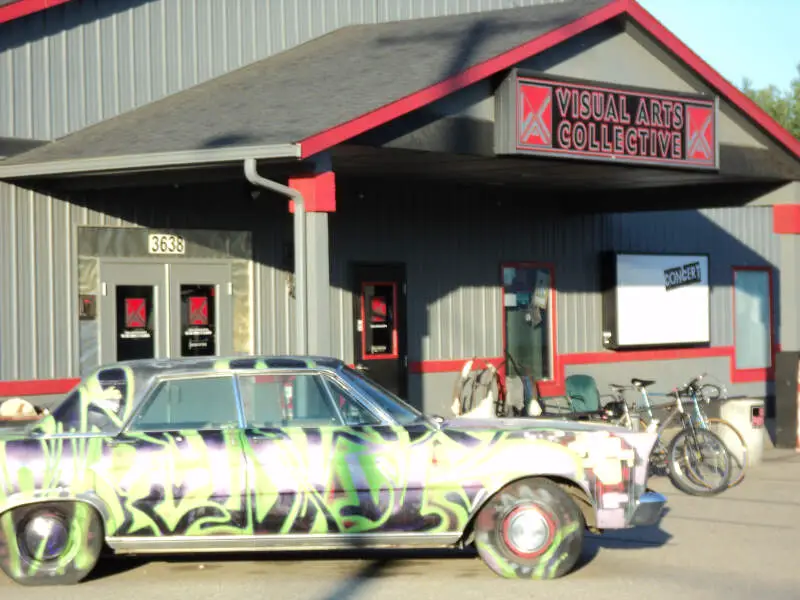 Crooked Fence Brewing Co., Garden City, ID. Google Maps
Population: 11,095
Divorce rate: 13.5%
Liquor stores per capita: 13th
Bars per capita: 2nd
Garden City actually has the 2nd highest concentration of liquor stores in Idaho. Plus, it has one of the higher divorce rates in the state.
According to the official city web page, the only events planned for the next three months are city council meetings. What would you rather do if you lived in Garden City – listen to rural planning chatter or whoop it up at 'The Bully?'
Enough said.
9. Moscow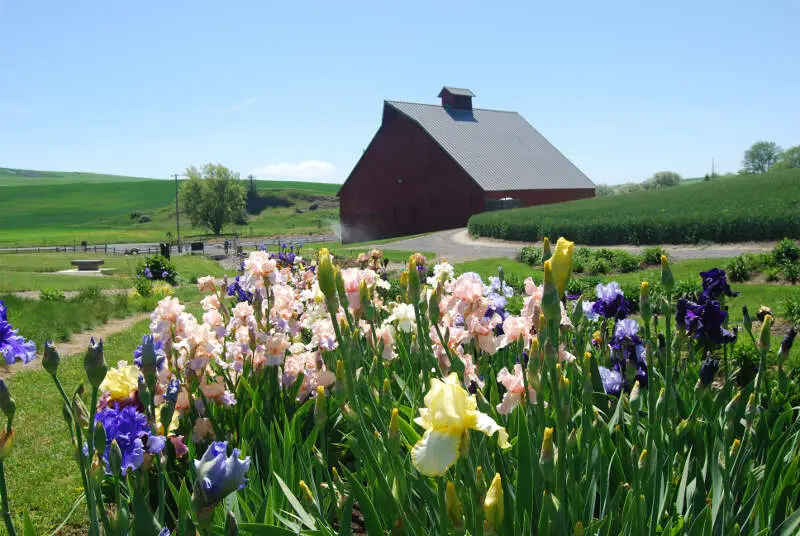 The Corner Club, Moscow, ID. Google Maps
Population: 23,866
Divorce rate: 6%
Bars per capita: 3rd
Liquor stores per capita: 10th
No, we're not talking about Moscow, Russia, which probably drinks more vodka per capita than the rest of the world combined. This is Moscow, Idaho, where there are quite a few places along Main Street to get your white Russians and dirty martinis.
However, these might be the most functional drinkers in the entire state. The divorce rate in Moscow is just about as low as it gets in the entire nation. At 6%, that means couples here have their family values in place. Which is truly inspiring for all of the non-functional alcoholics in the rest of the state.
The University of Idaho in Moscow was rated as the top party school in the state as well.
10. Hailey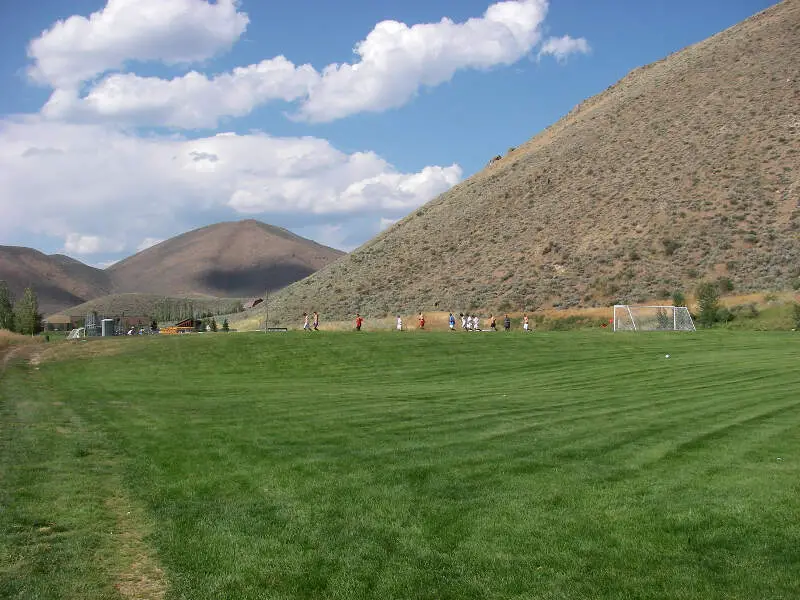 Sun Valley Brewing Co, Hailey, ID. Google Maps
Population: 7,905
Divorce rate: 11%
Bars per capita: 2nd
Liquor stores per capita: 1st
Where is this little city of 8,000 somewhat boozed up people? We're glad you asked. Hailey is a couple beers south of Ketchum. But we're pretty sure they know the back roads, right? (Wink, wink.)
The concentration of bars and liquor stores is just about the highest in the state. However, the divorce rate is really low here. Good for you guys, able to keep things together and all. Maybe the alcohol is the glue in your relationship. Or, perhaps a lot of the couples here actually met at the bar.
There You Have It
If you're measuring the locations in Idaho where there are a high number of divorced people, bars and liquor stores, and where people are talking about drinking the most often, this is an accurate list.
We also wrote about the 10 worst cities to live in Idaho if you didn't read it yet. Click here to read that one.
Desktop users: Here's a complete chart with the drunkest cities in Idaho, along with their divorce rates: