This article is an opinion based on facts and is meant as info-tainment. Don't freak out.
Swipe left for slideshow
Advertisement
[adrotate banner="4″]
Is there anything wrong with being called the drunkest city in your state?
Here's what's interesting about Louisiana: It has the 5th lowest DUI conviction rate, but its residents drink the 19th most alcohol in the state. That means residents average 30 beers each a year, but they're pretty responsible about their actions.
Bravo, Louisiana.
But, while hundreds of thousands of people don't drink a drop, the cities below more than make up for it.
How do you decide how much a place drinks? By the number of available places to buy booze, and by how often people are talking about drinking, that's how.
Plus, we thought why not add in a stereotype? Studies have indicated that when one or both partners in a marriage are alcoholics, that couple is three times more likely to divorce.
After analyzing all cities with a decent amount of people in them, we came up with this list as The Drunkest Cities in Louisiana. Read on below to see how your city might have fared.
Advertisement
[adrotate banner="5″]
What drunken criteria did we use?
Number of bars and pubs per capita
Number of wineries per capita
Number of liquor stores per capita
Each city's drunk related tweets within the last week
Each city's divorce rate
For geo-located tweets, we measured the following raw number of tweets that came from within a city's general area: #Drunk, #Party, #Beer, #Wine and #Cocktails
Note: For the sake of getting reliable numbers, we counted places within a city's border, as well as within a short driving distance.
Advertisement
[adrotate banner="7″]
1. New Orleans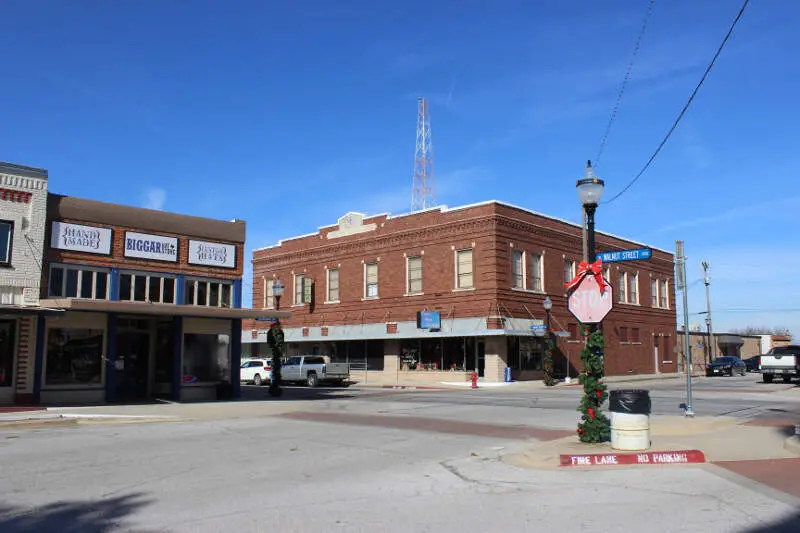 The gang at Margaritaville, New Orleans. From the Facebook page
Population: 377,022
Divorce rate: 11.6%
Bars per capita: 3rd
Liquor stores per capita: 9th
So no one is gonna argue that New Orleans isn't the drunkest city in the state. In fact, you could make a case that New Orleans is the drunkest city in the country.
There's tons of places to get hammered here, and both locals and tourists sure do take advantage of it. And, as you might expect, New Orleans led the way (by far) with the number of drunken Tweets in the 10 days that we measured them.
This just about sums it up:
"New Orleans drunk is a different kind of drunk."
There's probably a t-shirt somewhere with that phrase on it.
2. Covington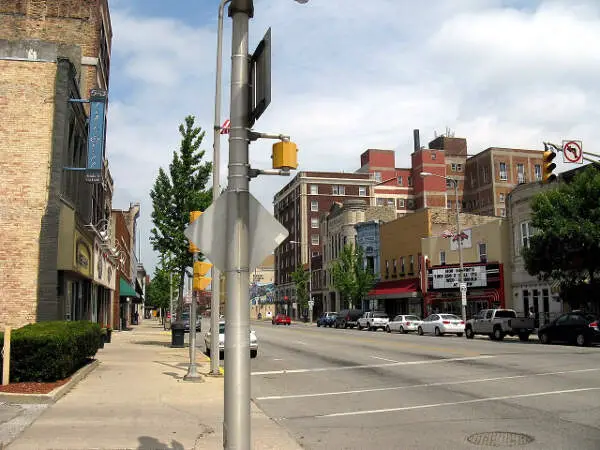 Covington Brewhouse, Covington, LA.
Population: 9,146
Divorce rate: 16.2%
Bars per capita: 7th
Liquor stores per capita: 1st
Not to be outdone is the city of Covington, which has more liquor stores per capita than anywhere else in the state, and two breweries to boot. Plus, the divorce rate is just about as high as you'll see in Louisiana.
When nearly 1 in 6 people has called it quits on their marriages, and there's a ton of places to get booze, it begs the question: Are people in Covington divorced at a much higher rate due to the amount of booze in town, or do they open up liquor stores where people need the numbing elixor?
3. Gretna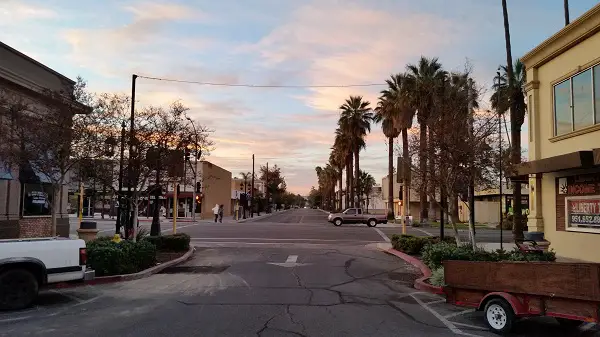 Floozies, Gretna, LA
Population: 17,760
Divorce rate: 14.5%
Bars per capita: 1st
Liquor stores per capita: 7th
The little city of Gretna is right across the Mississippi from New Orleans, and judging by the sheer number of bars packed into this tiny area, people here are getting their drunk on quite often.
Twitter had a lot to say about drinking in Gretna. However, that might be due to the fact that we measured Tweets coming from Gretna the same week that it held its annual 'Gretna Fest'.
It sounds like every single person at Gretna Fest is either about to get drunk, already drunk, or talking about how drunk they were the day before.
4. Leesville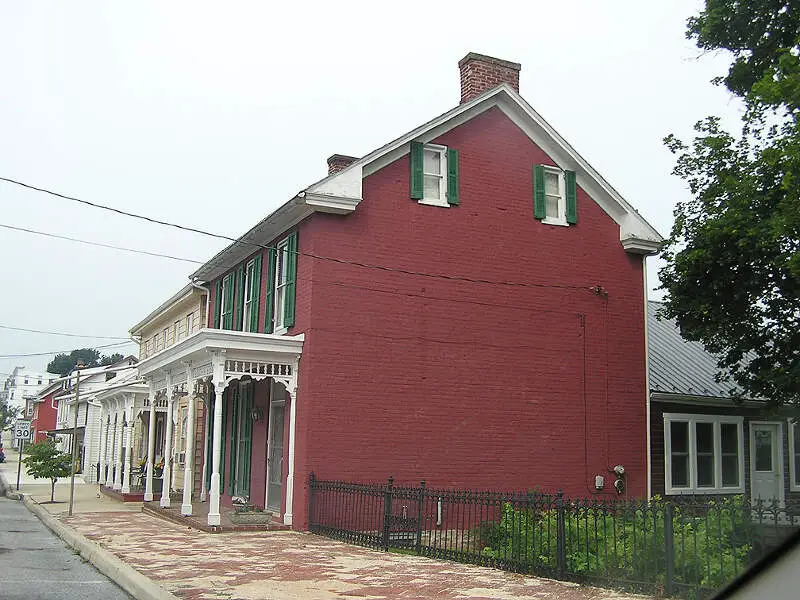 Paradise Bar, Leesville, LA
Population: 6,989
Divorce rate: 13.5%
Bars per capita: 4th
Liquor stores per capita: 5th
If you're looking for a smallish town to get away from it all and get your stumble on, Leesville might be the town for you. The small city about halfway between Shreveport and Lafayette is crawling with bars and pubs.
With no offense to the brave military who live in the area and who served our country well (THANK YOU!), it's pretty clear that people here like to plop down and throw back cold ones pretty often.
5. Baton Rouge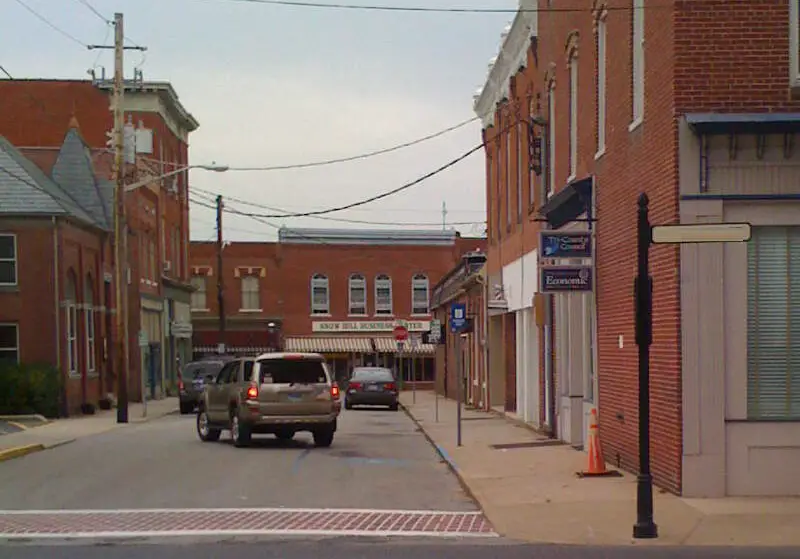 The gang at Pelican House, Baton Rouge, LA. From their Facebook page.
Population: 230,212
Divorce rate: 11.5%
Bars per capita: 15th
Liquor stores per capita: 24th
Okay, so we get it; there are some areas on and near LSU that are more wasted than entire states on game weekends. But remember, we're measuring this per capita, meaning that while a few number of people in Baton Rouge is drunk often, based on the number of places to get booze, it's clear that a large number of people in the Rouge are content with a quiet night in.
How boring.
Here's a good Tweet: "It's that special time of year when I road trip to Baton Rouge to tailgate at 8AM sharp to get drunk as hell before an 8PM home game."
That's more like it.
6. Mandeville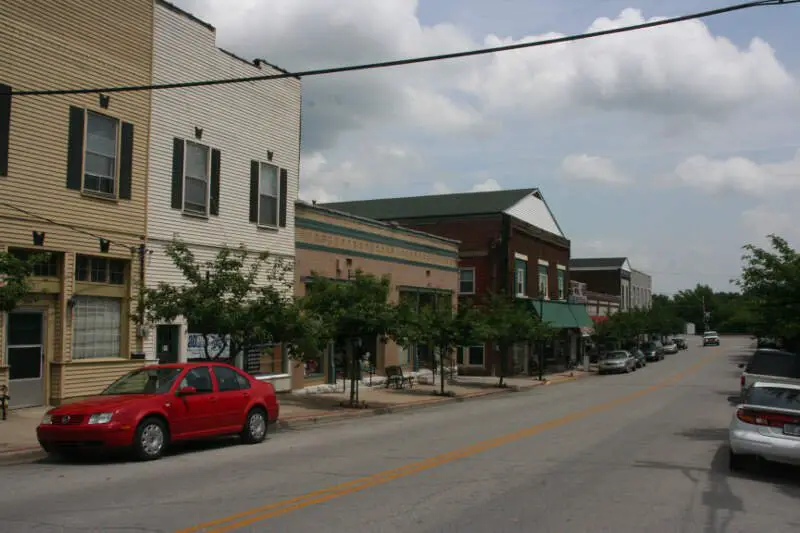 The Beach House Bar and Grill, Mandeville, LA
Population: 12,162
Divorce rate: 13.1%
Bars per capita: 5th
Liquor stores per capita: 2nd
Mandeville, Louisiana. A place with lots of bars and liquor stores and a fairly low divorce rate. Mandeville is one of the wealthier cities in Louisiana. Could the low divorce rate be due to the fact that there's more money in the bank?
After all, it's a lot easier to overlook a drunken run every weekend when he's bringing in the cash. Right ladies?
7. Gonzales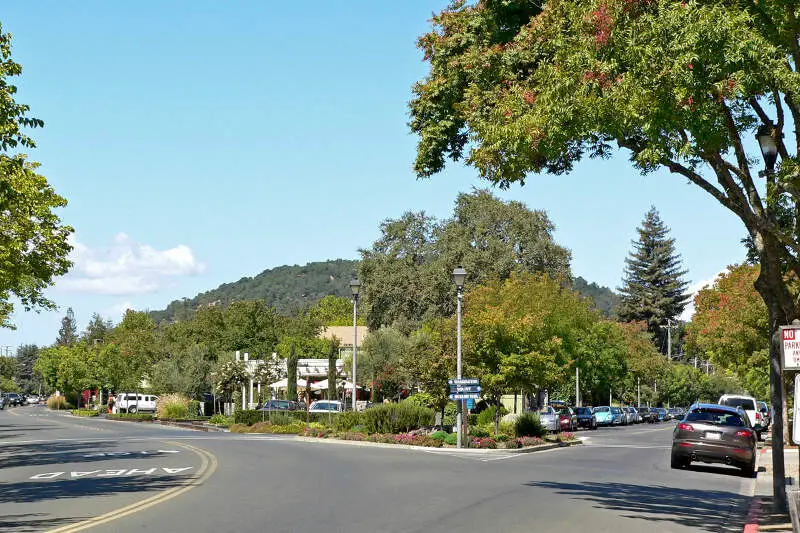 Tiger Tavern, Gonzales, LA. From their Facebook page
Population: 10,310
Divorce rate: 16%
Bars per capita: 10th
Liquor stores per capita: 16th
Little Gonzales is about 2 or 5 beers south of Baton Rouge, depending on how drunk you want to be when you meet up for friends. But we're pretty sure the people in Gonzales know all of the back roads, right? (Wink, wink.)
Gonzales is home to the 'world famous' Jambalaya Festival. A randon festival goer on Twitter about summed that event up pretty well:
"Make up of jambalaya festival: 50% drunk country ppl, 20% trashy teens, 10% hipsters, 5% creepy ride operators, 15% moldy dolls that you cant win"
That's some good math.
8. Slidell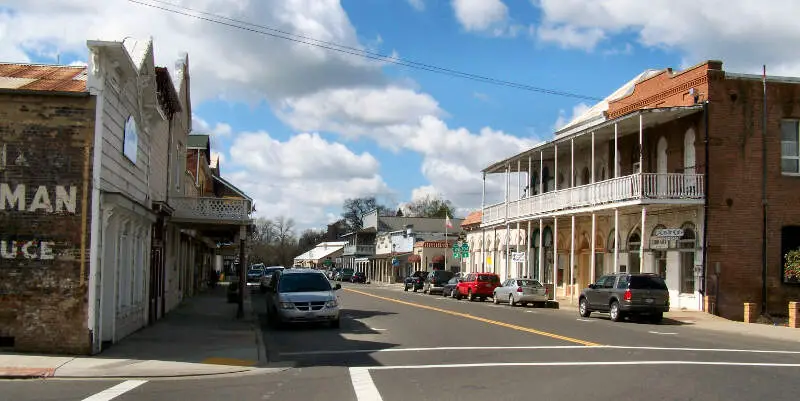 Olde Towne Tavern, Slidell, LA
Population: 27,450
Divorce rate: 11.6%
Bars per capita: 5th
Liquor stores per capita: 12th
Believe it or not, Slidell has one of the highest concentrations of bars in the state, when you're measuring it by the number of Budweiser bottles versus the number of people in town.
There were an above average number of drunken Tweets coming from Slidell. This one was a good one:
"it just seems like everyone in slidell gets sloppy drunk for fun."
9. Shreveport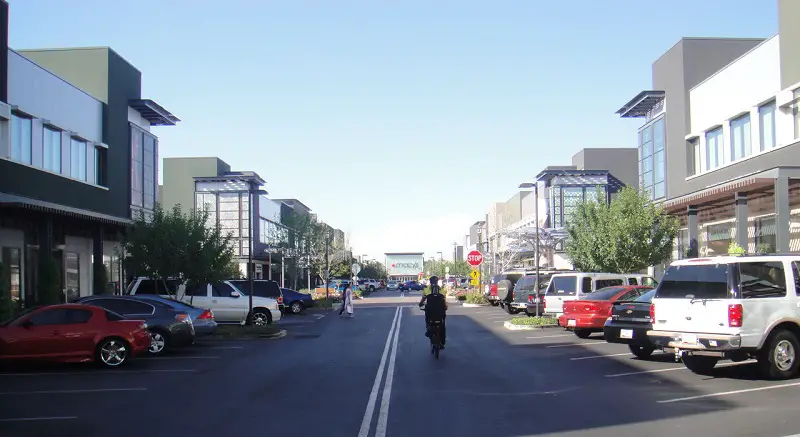 Noble Savage Tavern, Shreveport, LA. From their Facebook page
Population: 202,189
Divorce rate: 12.8%
Bars per capita: 21st
Liquor stores per capita: 15th
The motto of Shreveport is, "The Next Great City In The South."
Maybe if you guys didn't drink so much, you could be the Great City of the South now.
We're not saying everyone in Shreveport is drunk. But lots of people on Twitter make it seem like a big portion of the people here are:
"Man what a weekend. Shreveport done got the best of me. Lost $500 and I was drunk for 48 hours straight"
At least he was probably not driving. You know…since the DUI rate is so low here and all.
10. Lake Charles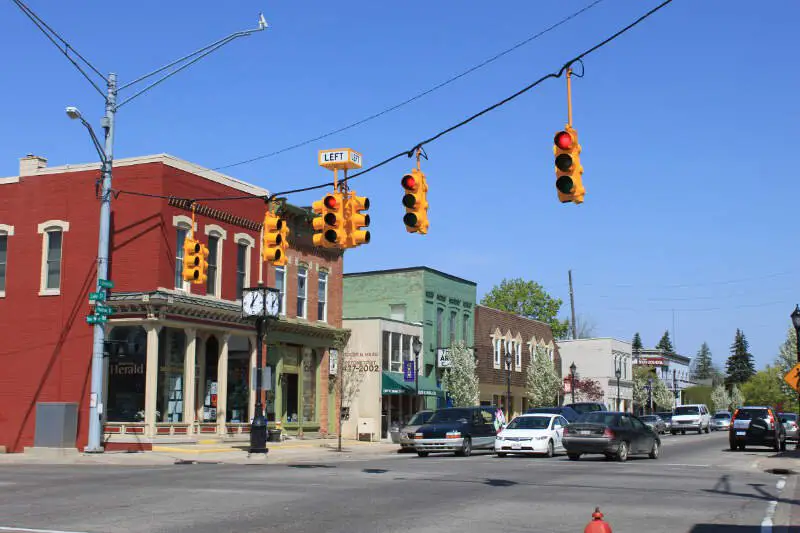 The gang at OB's Bar and Grill. From their Facebook page
Population: 74,924
Divorce rate: 14%
Bars per capita: 11th
Liquor stores per capita: 19th
Holy Matrimony, Lake Charles. It says, 'Till Death Do Us Part' for a reason. Is it the long nights out that's taking a toll on your marriages, or perhaps they had to open up more bars to cater to the newly single.
Seriously, more than 1 in 7 people here has hit the Big D. There are plenty of bars here, too.
Either way, if you're down in the dumps in Lake Charles, it's time to get back in the game! Head down to the local bar. The next Mrs. You might be sitting there waiting for you to come and talk to her.
There You Have It
If you're measuring the locations in Louisiana where there are a high number of divorced people, bars and liquor stores, and where people are talking about drinking the most often, this is an accurate list.
We also wrote about the most redneck cities in Louisiana if you didn't read it yet. Click here to read that one.
Desktop users: Here's a complete chart with the drunkest cities in Louisiana, along with their divorce rates: