This article is an opinion based on facts and is meant as infotainment. Don't freak out.
Swipe left for slideshow. Article continues below.
Advertisement
[adrotate banner="4″]
Is there anything wrong with being called the drunkest city in your state? Especially in Ohio, where you guys are …really good at your alcohol consumption. I mean 24% of you have admitted to binge drinking at least once in the last month, according to CBS, which is the 8th highest in the the nation.
Hey, we're not judging. Drinking is fun. We're just making observations.
You Ohioans also have the 14th highest number of DUIs as well.
Okay, we're judging you on that one. That's just plain stupid.
So, how do you decide which city drinks the most? By the number of available places to buy booze, and by how often people are talking about drinking, that's how.
Plus, we thought why not add in a stereotype? Cause, you know, drinking is one reason for divorce, and something that divorced people do a lot of.
Using that criteria, it's not hard to scrape the internet, run some scientific data on where the biggest partiers might live in Ohio, and then put out a list.
So, hold our beers and watch this. After analyzing all cities with a decent amount of people in them, we came up with this list as The Drunkest Cities in Ohio:
Dayton
Canton
Zanesville
Cincinnati
Sandusky
Fremont
Willoughby
Lima
Cleveland
Lakewood
As it turns out, many of these are larger cities with many bars in town or nearby, where there's a higher than average divorce rate. Studies have indicated that when one or both partners in a marriage are alcoholics, that couple is three times more likely to divorce.
Read on below to see where your town ranked.
Advertisement
[adrotate banner="5″]
What drunken criteria did we use?
In order to rank the drunkest cities in Ohio, we had to determine what criteria defines someone who drinks a lot.
We threw a lot of criteria at this one in order to get the best, most complete results possible. Using Yelp and Sperling's Best Places, this is the criteria we used:
Number of bars and pubs per capita
Number of wineries per capita
Number of liquor stores per capita
Each city's drunk related tweets within the last week
Each city's divorce rate
For geo-located tweets, we measured the following raw number of tweets that came from within a city's general are: #Drunk, #Party, #Beer, #Wine and #Cocktails
Note: For the sake of getting reliable numbers, we counted places within a city's border, as well as within a short driving distance.
Advertisement
[adrotate banner="7″]
1. Dayton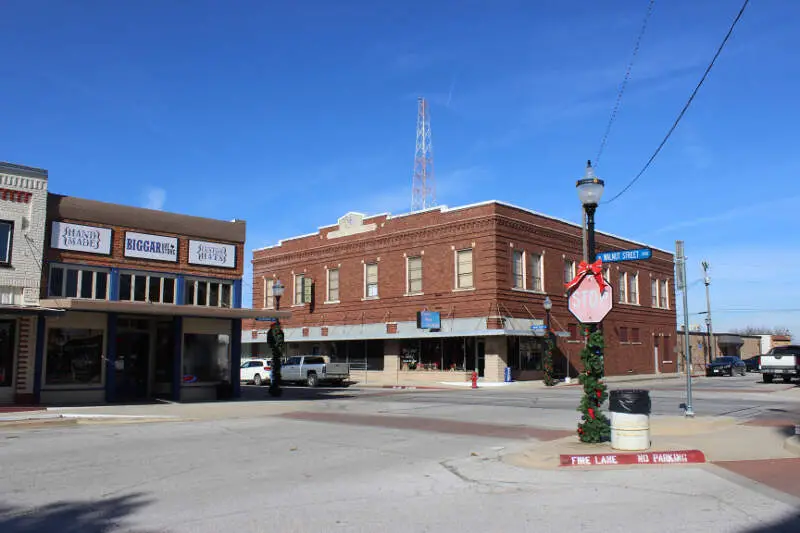 The gang at Flanagan's Pub, Dayton, OH. From their Facebook page.
Population: 142,620
Divorce rate: 16%
Bars per capita: 8th in the state
Liquor stores per capita: 1st
Hot damn, Dayton, you are tore up from the floor up! We're impressed. Based on the data, it sounds like you are all having a really, really good time.
Of course, when you have the most liquor stores per capita, you know people are throwing back lots of booze every opportunity that they can. And the divorce rate in Dayton is the 16th highest in Ohio, too.
Don't forget, alcoholism is one of the reasons for divorce.
Plus, there are 4 breweries here: Warped Wing Brewing Co, Toxic Brew Co., Fifth Street Brewpub and Carillon Brewing Co.
And, it sounds like you guys are talking about drinking a lot, too. We counted 27 drunk related tweets in the last week. This was a good one:
Someone else called Dayton, 'The land of the drunk' in a tweet.
We'll just go with that one.
Here's what one commenter had to say about Dayton 'winning' this ranking:
"Daytonians may now be described as "drunks"…but you'll not find a finer bunch of drunks with their heads screwed on correctly anywhere else in the U.S."
2. Canton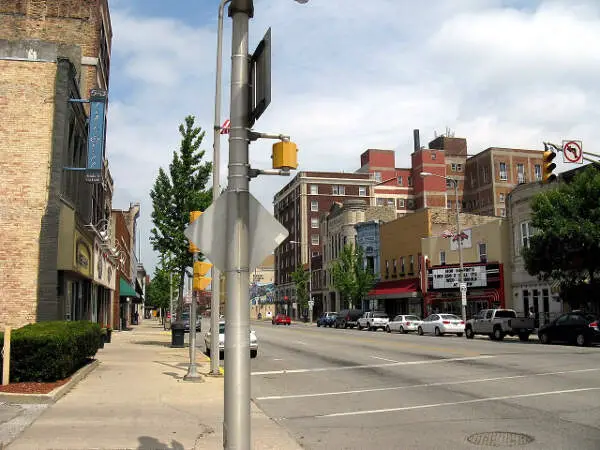 Canton Brewing Company, Canton, OH. From their Facebook page
Population: 73,318
Divorce rate: 16%
Bars per capita: 15th in the state
Liquor stores per capita: 11th in the state
Ah, the home of the Pro Football Hall Of Fame. Sounds like they should also have a Pro Drinking Hall of Fame here.
Canton has the 10th highest divorce rate in the state, mixed in with a really high number of bars, pubs and liquor stores, per capita. They also have 4 breweries in Canton.
We also read about an interesting story about a Canton mom who passed out drunk while her toddlers wandered the streets. Lovely.
3. Zanesville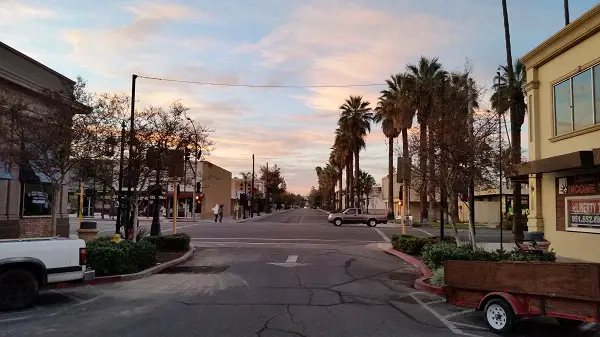 The Barn, Zanesville, OH. Google Maps.
Population: 25,475
Divorce rate: 18%
Bars per capita: 21st
Liquor stores per capita: 6th in Ohio
Wow, Zanesville. You guys have the 4th highest divorce rate in the state. Perhaps the number of 'distractions' in the area are one reason for that. When you're out all the time, when do you have time to work on your relationships?
There's no indication if the number of bars led to so many people hitting the Big D, or if the number of divorced alcoholics is the reason for the number of drinking opportunities. But the fact is, there are most likely lots of interesting moments late night in Zanesville area bars.
4. Cincinnati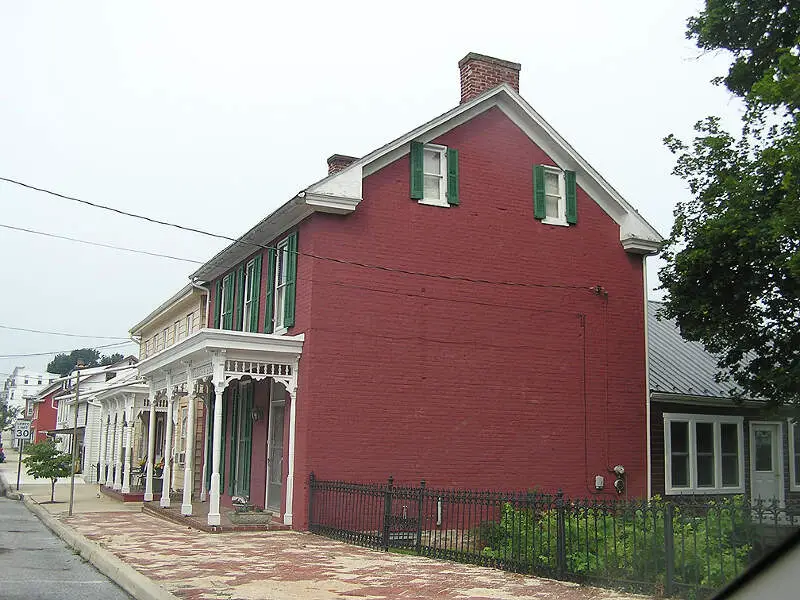 Nicholson's Tavern & Pub, Cincinnati, OH. Google Maps
Population: 297,314
Divorce rate: 12%
Bars per capita: 1st in Ohio
Liquor stores per capita: 4th
We're impressed with the strong relationships in the 'Natti. You guys have the lowest divorce rate on this list. (You're about middle of the road in the state, though).
The fact that so many of you are keeping things together means that alcohol is either the glue in your marriage, or you guys just overlook the fact that one another is out drinking a lot. Either way, it's working out for you. Bravo.
There are 17 breweries in Cincinnati. And as you might expect, Cincinnati was 2nd in the state with the number of drunk tweets. This was a gem:
I am at Oktoberfest in Cincinnati, OH. There are thousands of drunk dads. I'm about as far out of my element as I can get."
5. Sandusky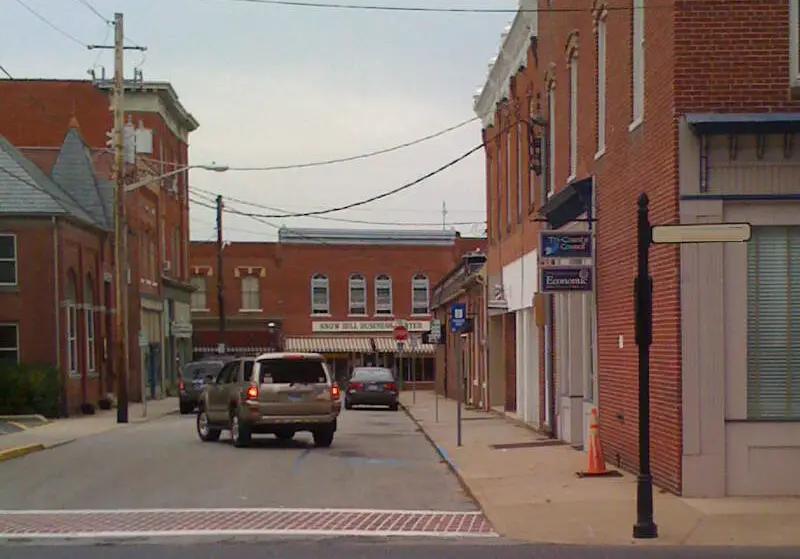 Small City Taphouse, Sandusky, OH. Google Maps
Population: 25,787
Divorce rate: 14%
Bars per capita: 3rd in Ohio
Liquor stores per capita: 32nd
This might come as a surprise, but Sandusky has the 3rd most bars per capita in the state of Ohio. They're sneakily over there getting all bleary eyed every weekend (or every night for some of you guys).
Sandusky was ranked as the 'Best Place in America to Live Cheaply' by Forbes a while back. That probably doesn't include the bar bills that you guys are racking up.
Home of many awesome roller coasters, Sandusky is a medium sized city right on the banks of Lake Erie. Do people get wasted and jump into the lake up there in the winter?
6. Fremont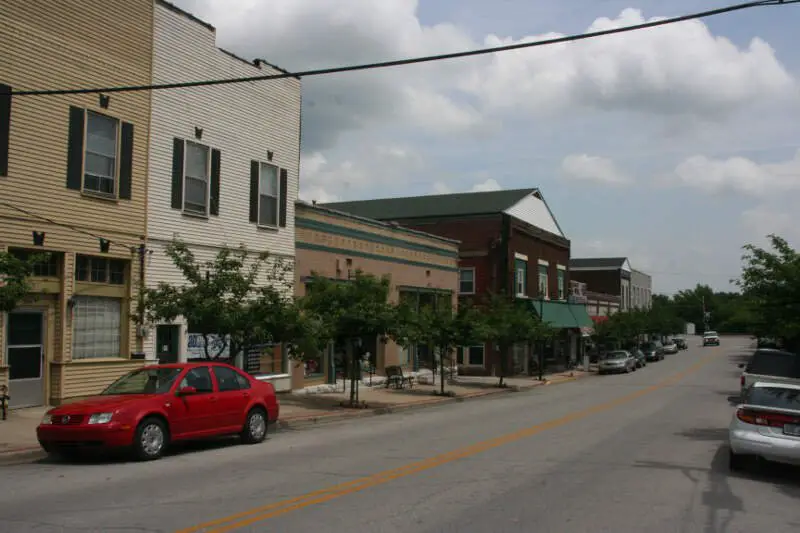 Bud's Tavern, Fremont, OH. Google Maps
Population: 16,717
Divorce rate: 16%
Bars per capita: 23rd in OH
Liquor stores per capita: 12th
Where in the world is this small, drunken city? Fremont is about two beers away from Sandusky. But you guys probably know all of the back roads, right? (WInk, wink).
Doesn't sound like drinking and living together has worked out well for you guys up there. You have the 9th highest D rate in the state. That's ironic, since the city motto is "Where People Come First."
Apparently just not your spouses.
7. Willoughby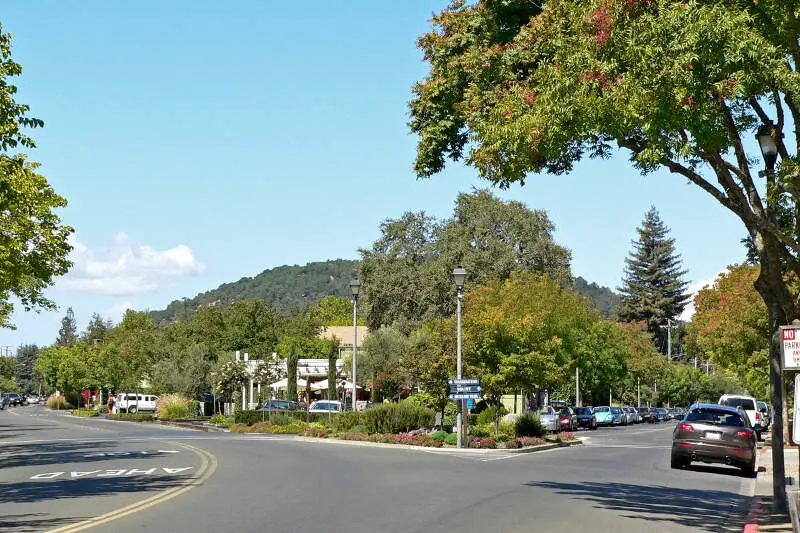 The gang at Willoughby Brewing Company, Willoughby, OH. From their Facebook page
Population: 22,302
Divorce rate: 14%
Bars per capita: 5th in Ohio
Liquor stores per capita: 32nd in the state
Willoughby is another city right along the lake to make this list. Perhaps there's something in the water up there? A little whiskey perhaps?
There weren't too many drunk tweets coming from the Willoughby area, but this one was pretty darn good:
With the arts fest and the festival the drunk level of willoughby right now is eevrebody"
8. Lima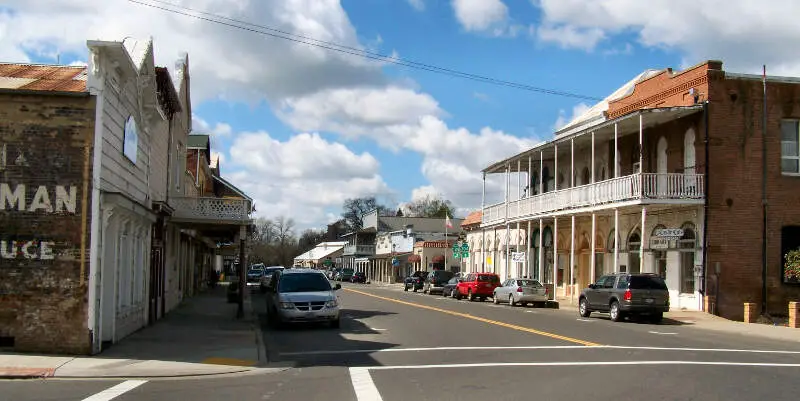 The Met, Lima, OH. Google Maps
Population: 38,647
Divorce rate: 17.7%
Bars per capita: 25th in Ohio
Liquor stores per capita: 2nd
Lima Ohio. Home of quarterback Ben Roethlisberger, lots of liquor stores, and tons of divorced people. In fact, Lima has the 3rd highest divorce rate in the state.
A very blue collar community, Lima has just about more corner liquor stores than anywhere else in Ohio, per capita. Perhaps some of the divorcees need to put the bottle down, get off the couch, and get out there a bit more. Who knows, the next Mrs. You might be sitting at the end of some sleazy bar waiting for someone like you to come and talk to her.
Remember, her eyes are 'up here.'
9. Cleveland
Barley House, Cleveland, OH. Google Maps
Population: 397,972
Divorce rate: 15%
Bars per capita: 5th in the state
Liquor stores per capita: 35th
It was close, but Cleveland edged out Cincinnati with the most drunk tweets per capita in Ohio. And there were some real gems in there.
What else is there to do in Cleveland for about six months a year. And if Johnny Manziel was your quarterback, wouldn't you drink a lot, too?
Here are some goodies:
"So either the #Browns aren't as bad as I thought they were or I'm drunk. Pretty sure I'm just drunk."
"It's always best to be drunk while watching #Cleveland play"
Did you know the Browns offensive line coach Andy Moeller was busted for a DUI back in 2011 and suspended for two games? You do now.
There are 8 breweries listed from Cleveland.
10. Lakewood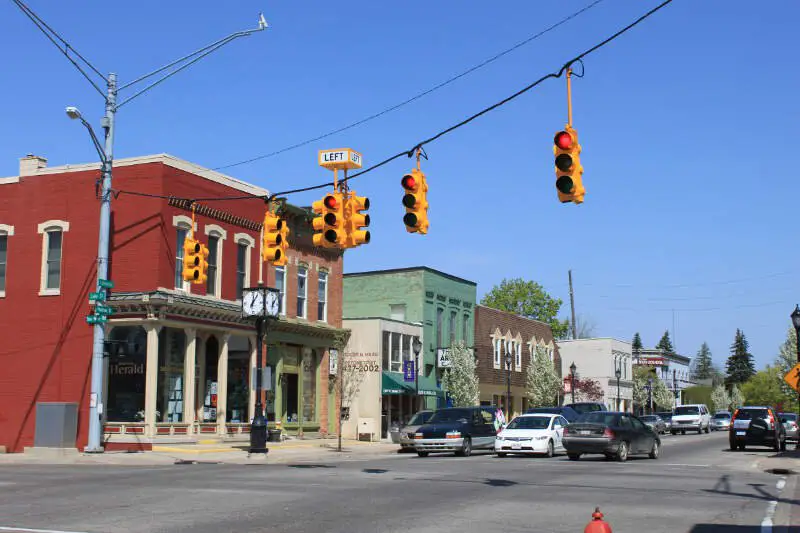 Mahall's, Lakewood, OH. Google Maps
Population: 52,002
Divorce rate: 13.2%
Liquor stores per capita: 37th in Ohio
Bars per capita: 8th
This Cleveland suburb has a very popular bar scene up and along both Madison Avenue and Detroit Avenue. And the folks there sure know how to use it.
And apparently, the Lakewood area has a large concentration of vegans and vegetarians.
Meaning the people in Lakewood can pound Beefeater (a gin) and not have to feel guilty about it the next day.
There You Have It
If you're measuring the locations in Ohio where there are a high number of divorced people, bars and liquor stores, and where people are talking about drinking the most often, this is an accurate list.
And while you might think the larger cities and college towns are 'more drunk' than these places, when you measure the percentage of people who have access to alcohol, and who are separated, it makes sense. Cause, the data never lies, does it?
If you're curious enough, here are the least drunk places in Ohio. Or the most sober, if you will:
Green (Pop. 25,608)
Bridgetown (Pop. 14,644)
New Franklin (Pop. 14,239)
Forest Park (Pop. 18,689)
Upper Arlington (Pop. 33,848)
We also wrote about the 10 most redneck places in Ohio if you didn't happen to see it. Click here to read it.
Desktop users, below is the chart of the 126 drunkest cities in Ohio from top to bottom.