This article is an opinion based on facts and is meant as infotainment. Don't freak out.
Swipe left for slideshow
Is there anything wrong with being called the drunkest city in your state? Especially in South Dakota, which, apparently has some…issues with alcohol consumption. You all drink the 5th most beer in the country.
It averages out to something like a beer a person every day.
You all ain't got nothin' on North Dakota though. They drink even more than that.
Hey, we're not judging. Drinking is fun. We're just curious and puzzled is all.
So, how do you decide which city drinks the most? By the number of available places to buy booze, and by how often people are talking about drinking, that's how.
Plus, we thought why not add in a stereotype? Cause, you know, drinking is one reason for divorce, and something that divorced people do a lot of. Studies have indicated that when one or both partners in a marriage are alcoholics, that couple is three times more likely to divorce.
Using that criteria, it's not hard to scrape the internet, run some scientific data on where the biggest partiers might live in South Dakota, and then put out a list.
Read on below to see where your town ranked.
What drunken criteria did we use?
In order to rank the drunkest cities in South Dakota, we had to determine what criteria defines someone who drinks a lot.
We threw a lot of criteria at this one in order to get the best, most complete results possible. Using Yelp and Sperling's Best Places, this is the criteria we used:
Number of bars and pubs per capita
Number of wineries per capita
Number of liquor stores per capita
Each city's drunk related tweets within the last week
Each city's divorce rate
For geo-located tweets, we measured the following raw number of tweets that came from within a city's general are: #Drunk, #Party, #Beer, #Wine and #Cocktails
Note: For the sake of getting reliable numbers, we counted places within a city's border, as well as within a short driving distance.
1. Deadwood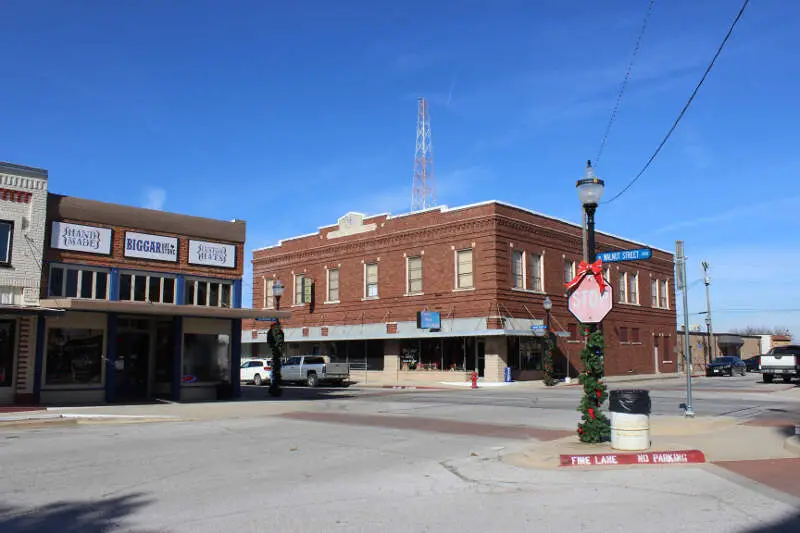 The gang at Paddy O'Neill's, Deadwood, SD. From their Facebook page
Population: 1,124
Divorce rate: 3rd highest in SD
Bars per capita: 1st in the state
Liquor stores per capita: 1st
Based on the data, it sounds like the folks in Deadwood are all having a really, really good time.
Of course, when you're a tourist town, and you're home to casinos, people are going to consume a lot of alcohol. Also, the Deadwood area saw a gold rush back in the day, so there were undoubtedly many saloons. Meaning, it's been a drinking town for a long, long time.
It looks like Deadwood has a bar for every 100 residents, or close to it. And, almost 1 in 4 marriages ends in splitsville in Deadwood.
2. Custer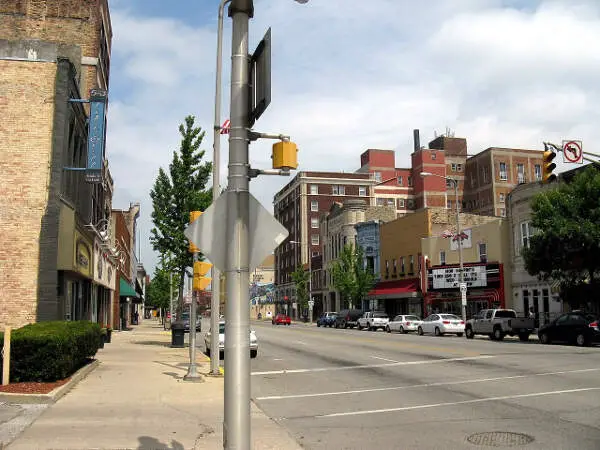 Frontier Bar & Lounge, Custer, SD. Google Maps
Population: 2,346
Divorce rate: 14%
Bars per capita: 3rd in the state
Liquor stores per capita: 5th in the state
It was Deadwood, and then everyone else. No competition. Far behind in second place (but still very heavy drinkers) are the folks in Custer.
Here, there are the 2nd most bars per capita, and the 5th most liquor stores per capita in the state of South Dakota. But, we're impressed with the people in Custer. Their divorce rate is one of the lowest on this list.
3. North Sioux City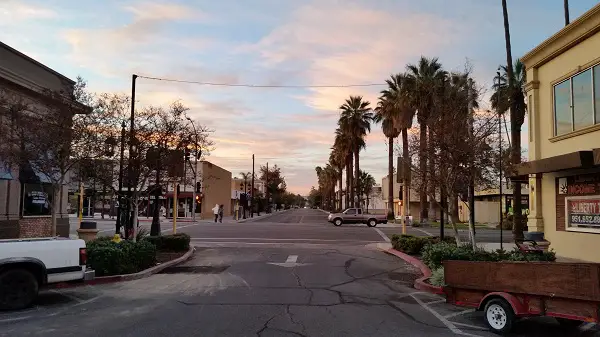 Skyline Bar & Casino, North Sioux City, SD. Google Maps.
Population: 2,505
Divorce rate: 18%
Bars per capita: 9th
Liquor stores per capita: 9th in SD
Perhaps it's being so close to Iowa (another heavy drinking state), but North Sioux City consumes a lot of alcohol every year. In any case, there are lots of places to drink in this part of the state, and the divorce rate is one of the highest, too.
There were also a higher than average number of drunk-related tweets coming from this area. Including several women chirping back and forth about a bachelorette party. Sounded like fun, actually.
4. Hot Springs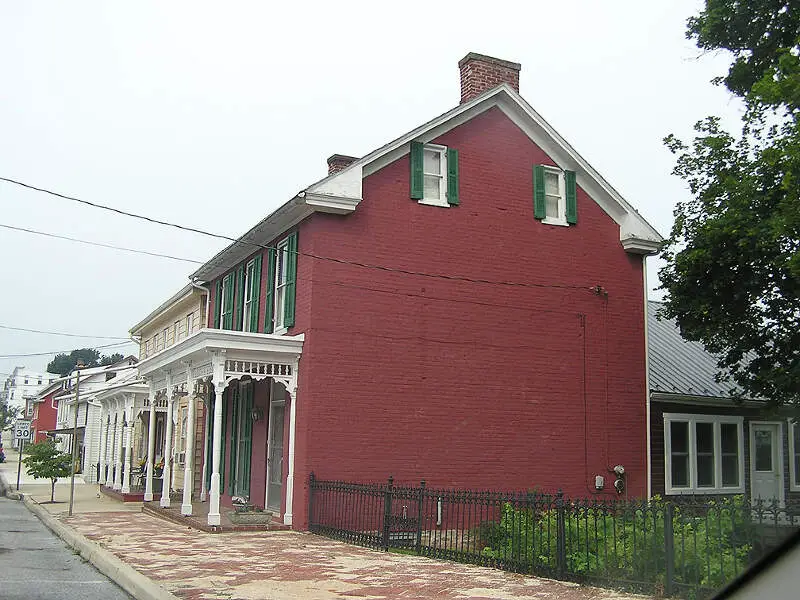 The Vault, Hot Springs, SD. Google Maps
Population: 3,655
Divorce rate: 1st in South Dakota
Bars per capita: 5th in the state
Liquor stores per capita: 28th
Hot Springs' city motto is 'Southern Gateway to the Black Hills'. It could also be 'Southern Gateway to the Black Out,' since it's obvious that many, many of the residents here are drinking heavily.
Hot Springs has the highest divorce rate in the state by a landslide. But there are also lots of bars in which to get out there and start all over.
5. Mobridge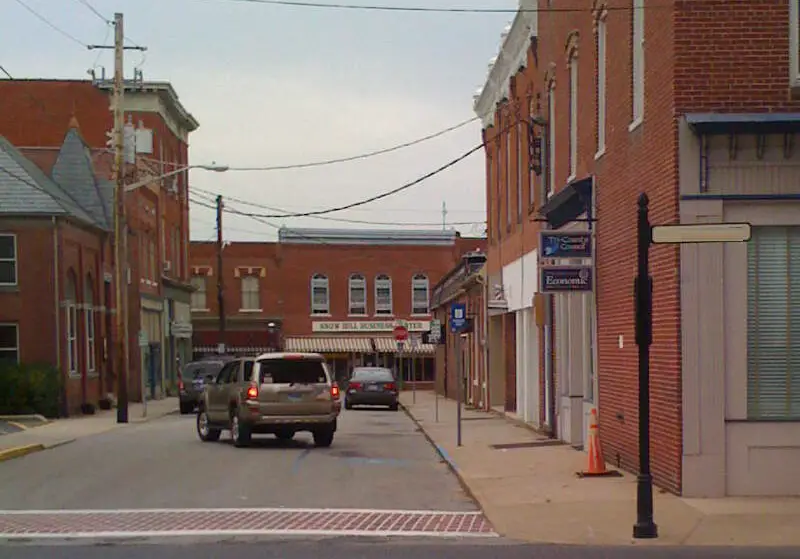 Windjammer Sports Bar, Mobridge, SD. Google Maps
Population: 3,365
Divorce rate: 12%
Bars per capita: 10th in the state
Liquor stores per capita: 3rd
About 6 or 10 beers directly west of Aberdeen is the boozy town of Mobridge. It's a good thing that the highways are straight as an arrow in the area, since you know there's a lot of people drinking and driving way out here in the sticks.
There are more liquor stores per capita than there are bars. That might not be a bad thing in the winter when there's three feet of snow on the ground.
In fact, one reason South Dakota has such a high drinking has to be because the people here are cooped up for months at a time.
6. Sturgis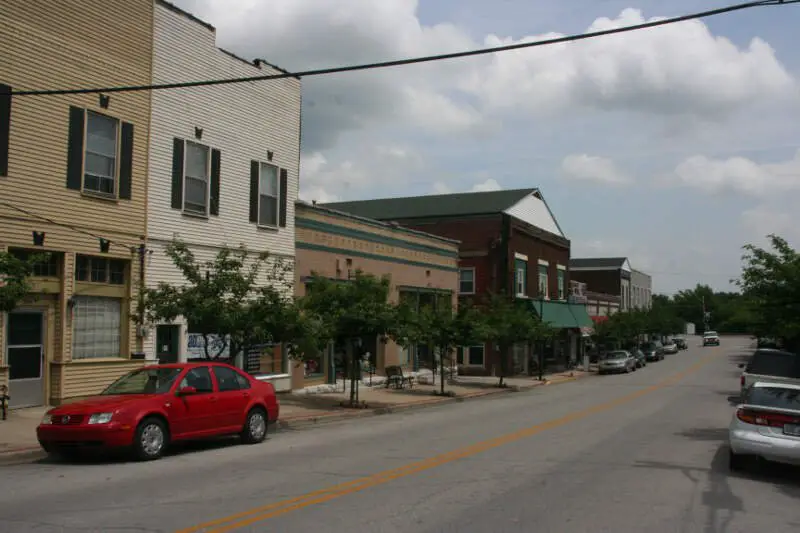 One-Eyed Jack's Saloon, Sturgis, SD. Google Maps
Population: 6,602
Divorce rate: 15%
Bars per capita: 7th in the state
Liquor stores per capita: 15th in SD
When they have a huge biker rally based on your town, you know there's a whole lotta drinkin' goin' on.
We were surprised that Sturgis didn't rank even higher. But there aren't that many liquor stores in town. Is that for a reason?
Actually, from what we hear, the bikers are pretty mellow.
There were obviously many drunken Tweets that mentioned Sturgis. These were our favorites:
"Being at Sturgis makes me wanna be a biker. But I might just be drunk. Who knows ."
And
"There has already been 6 deaths and 50 drunk driving arrests at Sturgis… It's Monday…"
7. Clark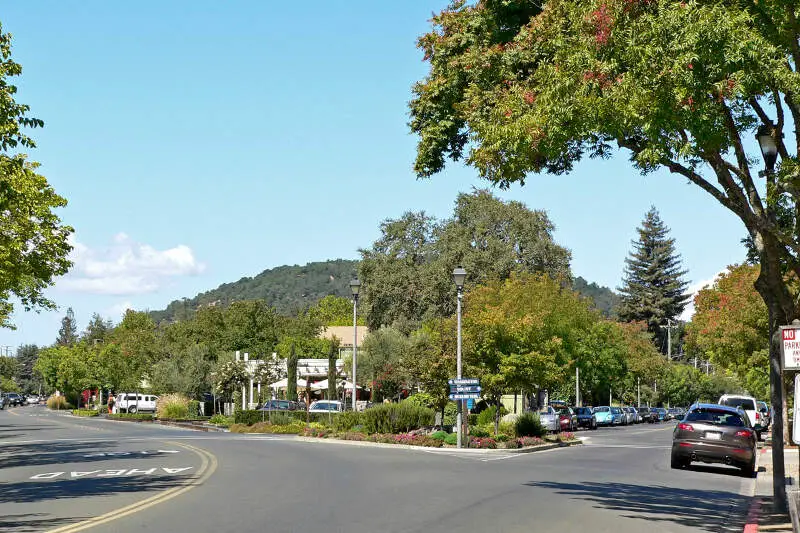 Time Out, Clark, SD. Google Maps
Population: 1,219
Divorce rate: 84%
Bars per capita: 16th in SD
Liquor stores per capita: 12th in the state
Little Clark, three or so beers west of Watertown, looks like a quiet little town. A few bars, some liquor stores. And when the city's website promotes drinking and playing pool at the Sportsman's Bar, either there's nothing else to do, or that's the most popular thing to do.
The divorce rate here is through the roof, too. One in eight families have headed to the Big D. Maybe there's something in the water here? A little whiskey, perhaps?
And any town that has a mashed potato wrestling competition at its annual Potato Days festival must be drinking a ton. You'd have to be pretty liquored up to climb into a swimming pool of spuds.
Oh, that's a normal, everyday thing in South Dakota, you say? You guys are weird.
8. Rapid City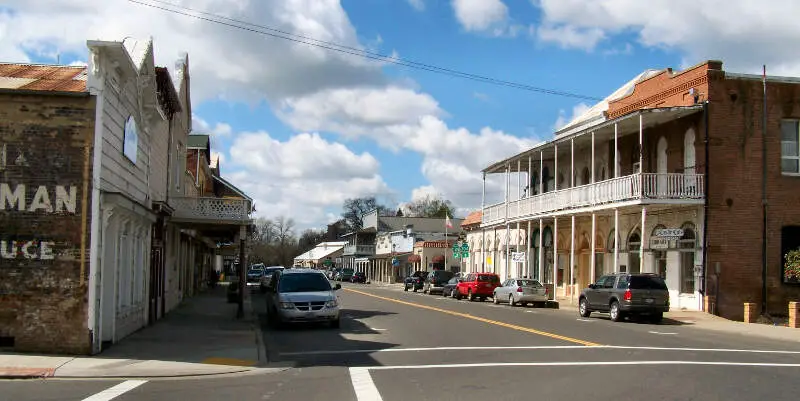 Murphy's Pub & Grill, Rapid City, SD. Google Maps
Population: 68,060
Divorce rate: 13%
Bars per capita: 14th in the state
Liquor stores per capita: 12th
Being the largest city on this list, Rapid City can make a case that it has the most drunks in the state of South Dakota. They've certainly got Sioux Falls beat, that's for sure.
There were also far more drunk tweets coming out of the Rapid City area than anywhere else in the state. This was our favorite:
"Rapid City police want to remind you that friends don't let friends shoot friends when they are drunk"
We also read about some executives that poured beer all over some Native American kids' heads at a Rapid City Rush hockey game a while back.
9. Lead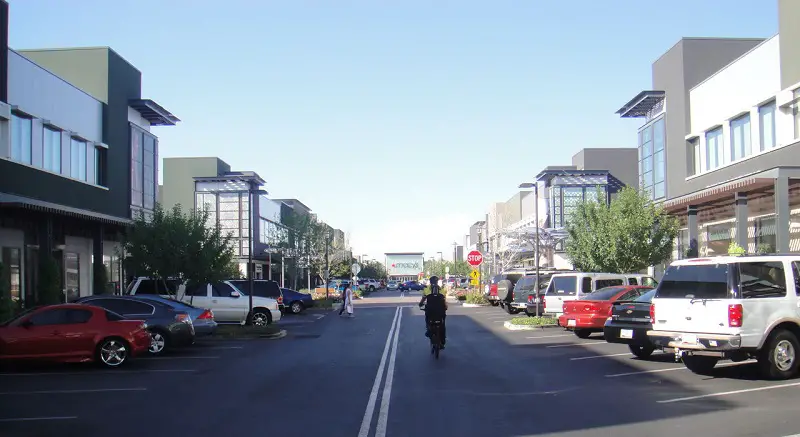 Downtown Lead, SD. Google Maps
Population: 3,107
Divorce rate: 13%
Bars per capita: 16th in the state
Liquor stores per capita: 14th in SD
You know the saying, you can lead a man to the bar, but you can't make him drink? Well, you haven't been to Lead then.
Here in Lead, you lead people to the bar, and they'll take it from there, thank you very much. It's obvious by the number of places to get their booze, and by the number of people who headed to splitsville.
It doesn't help that they are right next door to Deadwood.
How does a divorcee spend their time in Lead? Go to the Wild Thing Saloon and find out.
10. Miller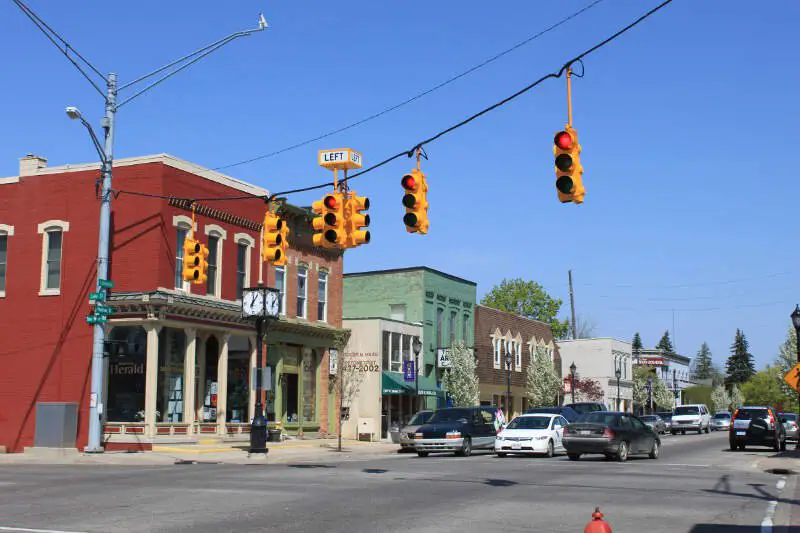 Sommer's Bar, Miller, SD. Google Maps
Population: 1,482
Divorce rate: 13%
Liquor stores per capita: 15th in SD
Bars per capita: 18th
We're pretty sure that Miller the city had it's name before Miller the beer. But it's still funny every time someone says, "Heading to Miller to drink some more Miller."
We're surprised that most of you made it this far and haven't passed out drunk on the couch by now. Now go and stuff your face with some Chislic and sober up!
There You Have It
If you're measuring the locations in South Dakota where there are a high number of divorced people, bars and liquor stores, and where people are talking about drinking the most often, this is an accurate list.
And while you might think the larger cities and college towns are 'more drunk' than these places, when you measure the percentage of people who have access to alcohol, and who are separated, it makes sense. Cause, the data never lies, does it?
If you're curious enough, here are the least drunk places in SD. Or the most sober, if you will:
Pine Ridge (Pop. 3,710)
Oglala (Pop. 1,304)
Dakota Dunes (Pop. 2,704)
Colonial Pine Hills (Pop. 2,633)
Crooks (Pop. 1,281)
We also wrote about the worst places in South Dakota if you didn't happen to see it. Click here to read it.