This article is an opinion based on facts and is meant as info-tainment. Don't freak out.
Swipe left for slideshow. Article continues below.
Is there anything wrong with being called the drunkest city in your state? Especially in Tennessee, which makes whiskey legally and manufactures all that moonshine illegally. It's pretty clear that many of you like to get your drink on just about every chance you can in the Volunteer State.
That is if you don't live in a dry county.
How do you decide how much a place drinks? By the number of available places to buy booze, and by how often people are talking about drinking, that's how.
Plus, we thought why not add in a stereotype? Cause, you know, drinking is one reason for divorce, and something that divorced people do a lot of.
Using that criteria, it's not hard to scrape the internet, run some scientific data on where partiers might live in Tennessee, and then put out a list.
Because, the data never lies, does it? You're probably thinking 'Show me the proof!"
So, hold our beers and watch this. After analyzing all cities with a decent amount of people in them, we came up with this list as The Drunkest Cities in Tennessee:
Pulaski
Newport
Pigeon Forge
Alcoa
Cookeville
Millington
Paris
Fayetteville
Crossville
Knoxville
Many of these are mid-size cities in Tennessee with many bars in town or nearby, where there's a higher than average divorce rate. Studies have indicated that when one or both partners in a marriage are alcoholics, that couple is three times more likely to divorce.
Read on below to see where your town ranked.
What drunken criteria did we use?
In order to rank the drunkest cities in Tennessee, we had to determine what criteria defines someone who drinks a lot.
We threw a lot of criteria at this one in order to get the best, most complete results possible. Using Yelp and Sperling's Best Places, this is the criteria we used:
Number of bars and pubs per capita
Number of wineries per capita
Number of liquor stores per capita
Each city's drunk related tweets within the last week
Each city's divorce rate
For geo-located tweets, we measured the following raw number of tweets that came from within a city's general are: #Drunk, #Party, #Beer, #Wine and #Cocktails
Note: For the sake of getting reliable numbers, we counted places within a city's border, as well as within a short driving distance.
1. Pulaski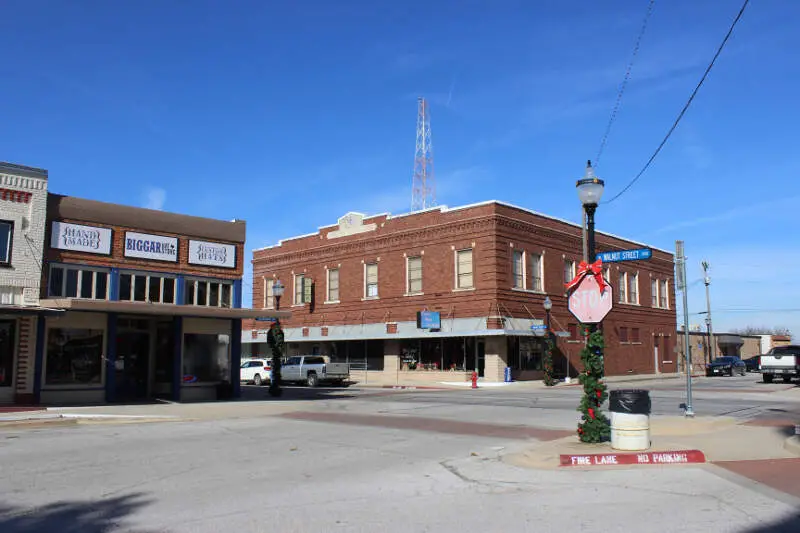 Kathy's Tavern, Pulaski, TN. Google Maps
Population: 7,850
Divorce rate: 8th highest in the state
Bars per capita: 14th in the state
Liquor stores per capita: 5th in Tennessee
Hot damn, Pulaski, you are tore up from the floor up! We're impressed. Based on the data, it sounds like you are all having a really, really good time.
When you have the 5th most liquor stores per capita in the state, and the 14th most bars, it's pretty obvious that you all like to get your drink on. And, when you consider that 19% of you are divorced, it's clear that there's a lot of…down time at your house.
Pulaski is about an hour south of Nashville (but Nashville folks all probably know the back roads, right? Wink, wink).
2. Newport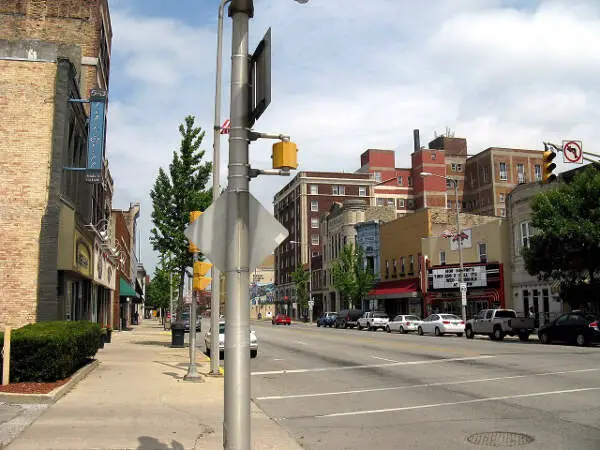 Shamrock Pub, Newport, TN. Google Maps
Population: 6,938
Divorce rate: 5th highest in Tennessee
Bars per capita: 12th in the state
Liquor stores per capita: 12th in the state
We're not sure if the drinking was the reason that nearly 1 in 5 people in Newport headed towards splitsville, or if the Big D is the reason so many bars are needed, but let's face it. Many, many people down here near the North Carolina line are drinking lots.
While we didn't scrape Twitter for "hate my ex" in Newport, we did see this interesting note: Newport was one of the key transport towns for moonshine during the prohibition days.
The thirst for liquor there continues today.
3. Pigeon Forge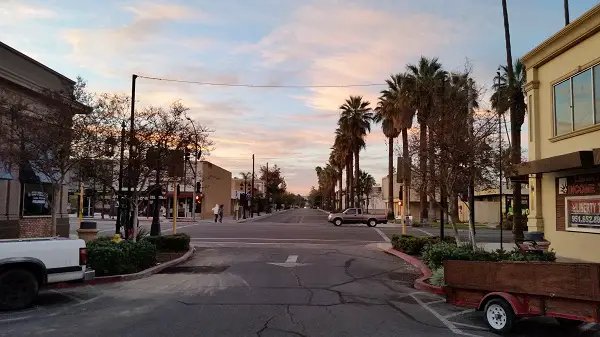 Smoky Mountain Brewery and Restaurant, Pigeon Forge, TN. Google Maps.
Population: 5,917
Divorce rate: 14%
Bars per capita: 1st
Liquor stores per capita: 3rd
Here's what's interesting about Pigeon Forge – it's been a long winding road for the drinkers of Pigeon Forge, and the business that cater to them. Recently, they allowed 'liquor by the glass' to be served. And Sevier is no longer a dry county, either.
You know there's a ton of really heavy drinkers here, if they were so motivated as to get their city to change a law so that they could drink more.
And if you've ever passed through the wonderland that is Pigeon Forge, you'd know that this area is just booming. And now that restaurants are free to pour to as many boozy patrons as they want, the number of places to get shnockered is just going to explode.
Bravo, Pigeon Forge.
4. Alcoa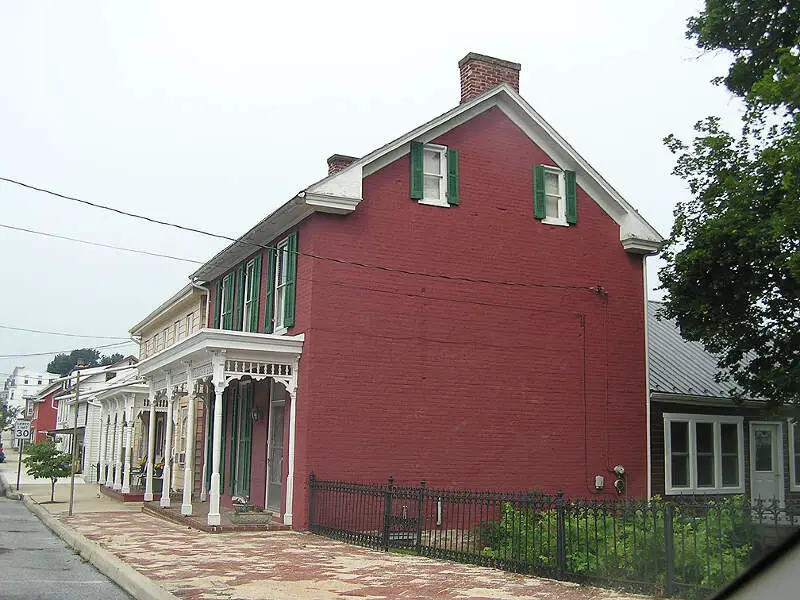 Bullpen, Alcoa, TN. Google Maps
Population: 8,498
Divorce rate: 15th highest in TN
Bars per capita: 2nd
Liquor stores per capita: 25th
If you're hungover while reading this in Alcoa, we certainly understand. After all, you have the 2nd most bars per capita in the state of Tennessee. With all of those distractions in your area, how do we expect you to keep it all together?
Just south of Knoxville, Alcoa residents are divorced at a 16% clip. We understand that drinking is a way to make people – or yourself – more interesting. Sounds like you guys are the most interesting people around.
5. Cookeville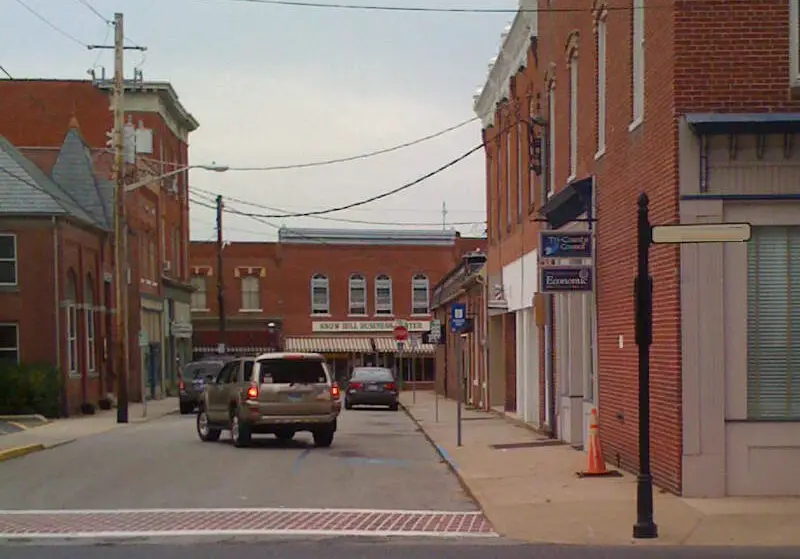 Gearheads, Cookeville, TN. Google Maps
Population: 30,439
Divorce rate: 15%
Bars per capita: 11th in the state
Liquor stores per capita: 1st in Tennessee
Hey now. When nearly 1 in 6 of you saw your marriages crumble, and you live in a place that has more liquor stores per capita in the state, what do we expect you to do? Hit the bottle!
We have a feeling that for a lot of Cookeville residents, their 'check liver' light probably comes on fairly often. But hey – get out there and continue meeting new people. Who knows. The next Mrs. You might be sitting right across the bar. Give her a wink.
And work on getting rid of the tan line on your wedding finger. That's so desperate.
6. Millington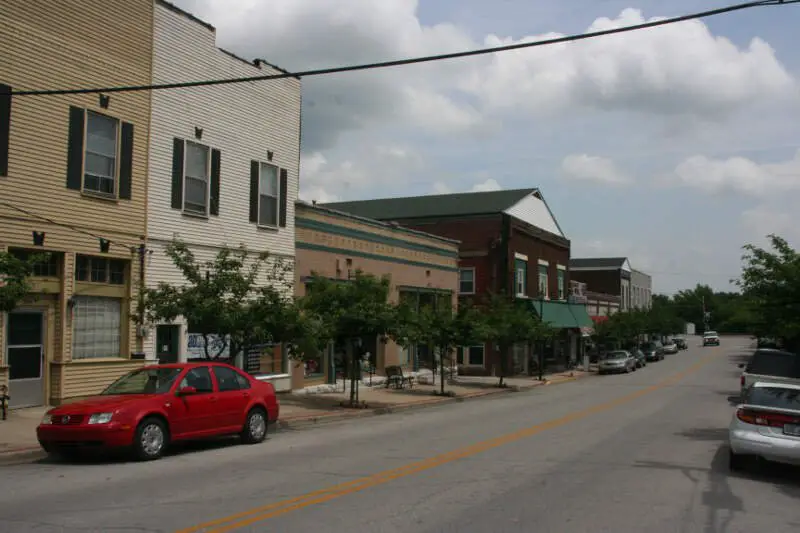 Morrie's Tavern, Millington, TN. Google Maps
Population: 10,337
Divorce rate: 43rd in the state
Bars per capita: 7th in the state
Liquor stores per capita: 9th in Tennessee
Impressive, Millington. Despite having one of the highest concentrations of bars and liquor stores in the state, ya'll have done a great job of keeping your marriages in tact. At least, 85% of you have, which is pretty decent considering that many of you are plowed every weekend.
Maybe alcohol is the glue to your marriage, or ya'll are just patient. Or maybe there are lots of marriage counselors in town? At any rate, here's to another year!
7. Paris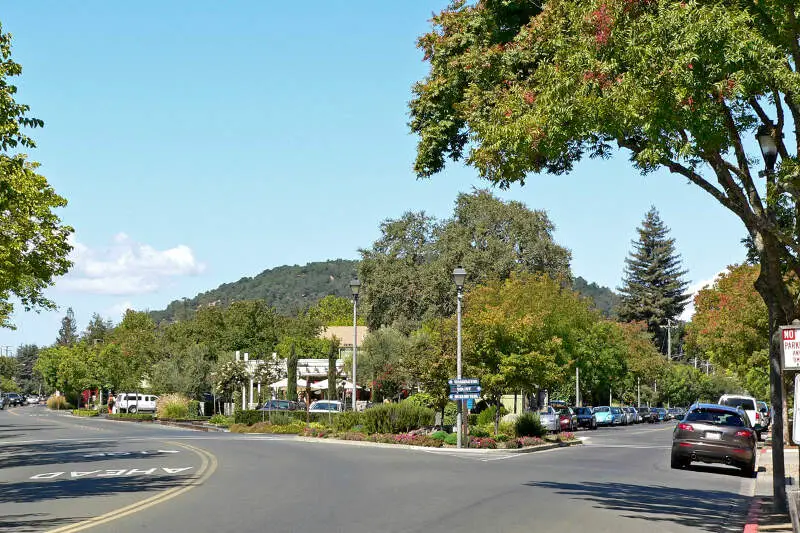 R J Lounge and Billiards, Paris, TN. Google Maps
Population: 10,139
Divorce rate: 1st in Tennessee
Bars per capita: 20th in TN
Liquor stores per capita: 6th in the state
Holy matrimony, Paris. Didn't ya'll read the fine print? It says, "To death do us part." Not, "till death, or until we decide that drinking booze is more important, do us part." But hey, it's not up to us to judge you. After all, if 22% of you have decided that your spouse is simply never going to change, then you gotta do what you gotta do.
There are plenty of pain relievers in the area, as we're sure you've realized at this point. You're probably heading over to one tonight to tell the barkeep to 'filler up.'
8. Fayetteville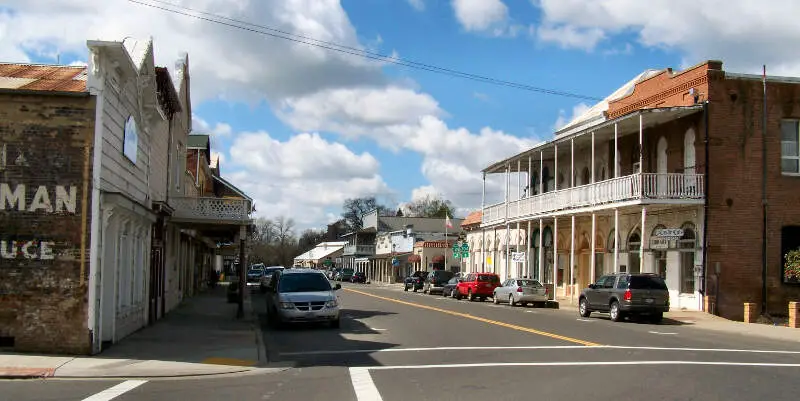 Floyd's Place, Fayetteville, TN. Google Maps
Population: 6,887
Divorce rate: 19%
Bars per capita: 13th in the state
Liquor stores per capita: 8th
Hey Fayetteville, what's up with the high divorce rate? Is she the whiskey in your water or do you prefer whiskey in your water to her?
We saw a lot of drunk-related tweets coming from the Fayetteville area. Including this gem:
"I'm glad to be ministering at hope assembly in Fayetteville Tennessee this weekend! Let's party!!!"
Wow, when the minister is down to get down, then you know it must be a happenin' town.
9. Crossville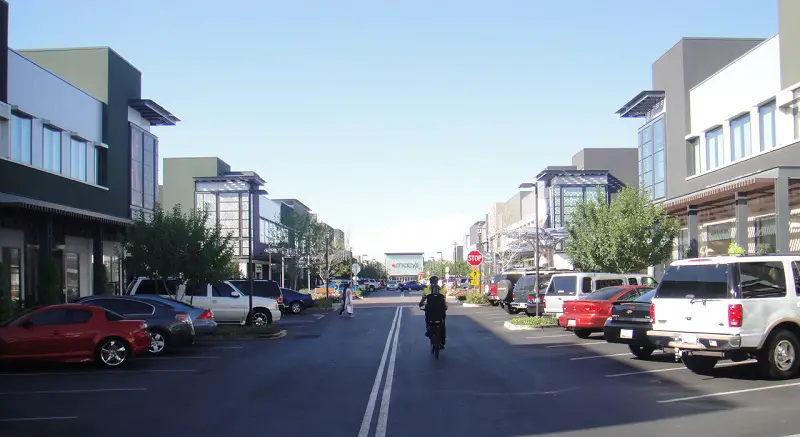 The Blind Zebra Sports Bar and Grill, Crossville, TN. Google Maps
Population: 10,894
Divorce rate: 20%
Bars per capita: 12th in the state
Liquor stores per capita: 25th in Tennessee
If you're heading along I-40 between Nashville and Knoxville, you'll come to the little city of Crossville. Pull over and say hello. Someone (or everyone) will probably buy you a shot.
Crossville calls itself the golf capital of Tennessee. Everyone knows that nothing goes better with a game of golf than a case of beer. And, perhaps the distraction of having 17 million golf courses in the area is one reason that the divorce rate is so high.
A bad golf game and a bad marriage can be very frustrating things to overcome.
We also spotted this gem on Twitter:
"I'm not drunk at 4:30 in a Walmart in Crossville, Tennessee. I swear."
Lovely.
10. Knoxville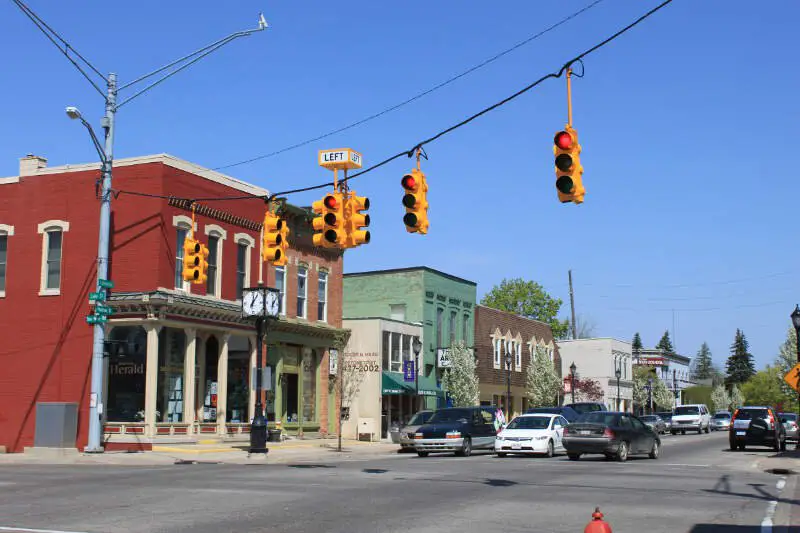 Backdoor Tavern, Knoxville, TN. Google Maps
Population: 179,973
Divorce rate: 57th highest
Liquor stores per capita: 11h in Tennessee
Bars per capita: 5th in the state
Hardcore Knoxville drinkers are probably surprised that they didn't finish higher up on this list. When you have the 5th most bars per capita and the 11th most liquor stores in the state, per capita, you know there's a whole lot of drinkin goin on.
See, your divorce rate is really low here. But you know the saying, "Tequila: Helping women lower their standards for years."
There You Have It
If you're measuring the locations in Tennessee where there are a high number of divorced people, bars and liquor stores, and where people are talking about drinking the most often, this is an accurate list.
And while you might think the larger cities and college towns are 'more drunk' than these places, when you measure the percentage of people who have access to alcohol, and who are separated, it makes sense. Cause, the data never lies, does it?
If you're curious enough, here are the least drunk places in Tennessee. Or the most sober, if you will:
Tellico Village (Pop. 5,700)
Fairfield Glade (Pop. 6,893)
Collegedale (Pop. 8,367)
Middle Valley (Pop. 13,704))
Lakeland (Pop. 12,218)
Now that you've read that story, you might want to see this: If You're From Tennessee, This Will Be The Most Inspiring Thing You See All Day. Guaranteed.