This article is an opinion based on facts and is meant as info-tainment. Don't freak out.
Swipe left for slideshow
Is there anything wrong with being called the drunkest city in your state?
Especially in Washington, which is only 35th in the nation in terms of the amount of beer and spirits consumed every year. You guys drink about 25 beers each a year.
Sure, many places in Washington have sober residents. But they sure do make up for it in these cities below.
(By the way, Oregon is 18th in the U.S. for alcohol consumption.)
How do you decide how much a place drinks? By the number of available places to buy booze, and by how often people are talking about drinking, that's how.
Plus, we thought why not add in a stereotype? Studies have indicated that when one or both partners in a marriage are alcoholics, that couple is three times more likely to divorce.
After analyzing all cities with a decent amount of people in them, we came up with this list as The Drunkest Cities in Washington.
What drunken criteria did we use?
Number of bars and pubs per capita
Number of wineries per capita
Number of liquor stores per capita
Each city's drunk related tweets within the last week
Each city's divorce rate
For geo-located tweets, we measured the following raw number of tweets that came from within a city's general area: #Drunk, #Party, #Beer, #Wine and #Cocktails
Note: For the sake of getting reliable numbers, we counted places within a city's border, as well as within a short driving distance.
Note 2: We also realized that the divorce rate on average is really high across the board for the state. Is the dreary weather a factor in that?
1. Woodinville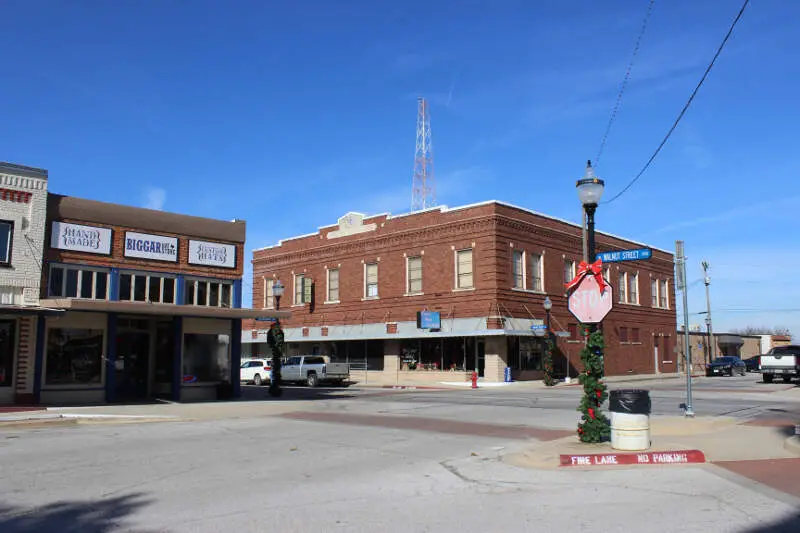 Redhook Brewery, Woodinville, WA. Flickr user Dan Century.
Population: 10,945
Divorce rate: 12.3%
Bars per capita: 1st in WA
Liquor stores per capita: 2nd
Woodinville can make a claim (if it so wants) that it's the drunkest city in the state of Washington when you look at the number of drinking options per person in the entire state.
Remember we're measuring liquor per capita. So, yes, there are far more bars in some of the larger cities. But Woodinville has more bars per person.
According to BrewTrail.com, there are also nine breweries in Woodinville, which is a huge number.
Not only that, but the number of liquor stores per capita is 2nd in the state here.
Despite all of the boozy related activities within Woodinville, it has 'only' a 12% divorce rate, which is about average for the state, but still high in comparison with the rest of the nation.
Woodinville is a fairly wealthy suburb just north of Kirkland..
2. Seattle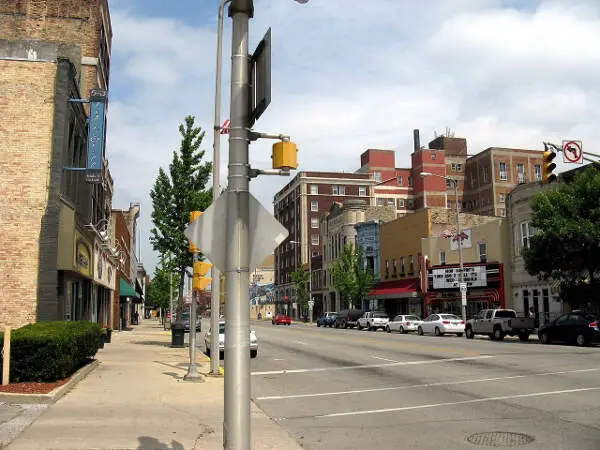 The Gang at Re-bar Seattle. From their Facebook page
Population: 612,916
Divorce rate: 11.1%
Bars per capita: 9th
Liquor stores per capita: 12th
So, obviously, there are way more bars and liquor stores in Seattle than anywhere else in the state. So while there are thousands of people out getting plowed every night, there are also hundreds of thousands of people who are content with a night in with the cat.
Did you know there are a staggering 47 breweries in Seattle? And the divorce rate is really low here as well, meaning people are able to party and focus on their home lives at the same time. Bravo to Seattleites.
Seattle led the way with drunk Tweets (obviously). This was a good one:
"Downtown Seattle live update 10:20 PDT: All the Seahawks fans are already completely and totally smattered drunk. Kickoff at 1:25"
3. Port Townsend
Sirens Pub, Port Townsend, WA. Google Maps
Population: 9,106
Divorce rate: 17.6%
Bars per capita: 6th in WA
Liquor stores per capita: 8th
There are quite a few places to get hammered along Sims Way in the small blue collar city of Port Townsend, which is along the northeast tip of the Olympic Peninsula. The number of bars and liquor stores are both in the top 10 in the state, and the divorce rate is the 9th highest.
There are also many cultural events throughout the year here, like regattas, art openings, festivals and such. All of which are a lot more interesting with a mixer in your hand
4. Tacoma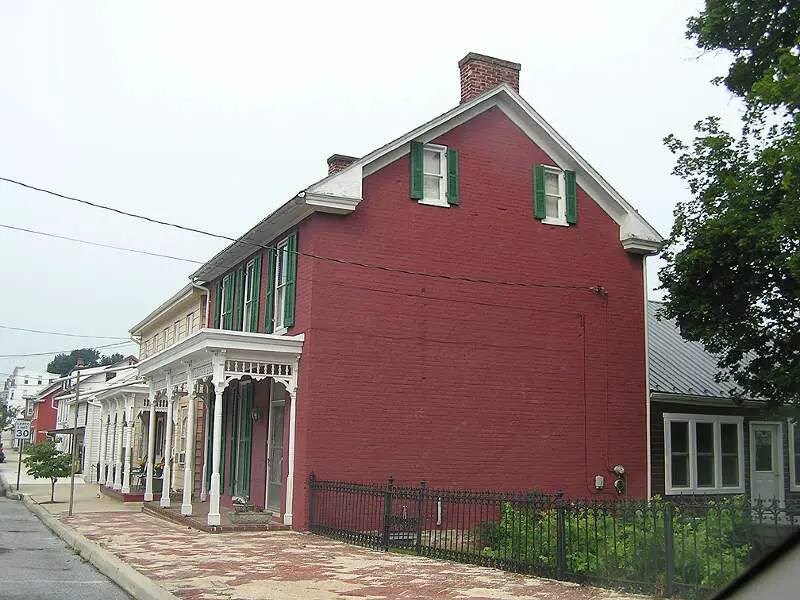 O'Malley's Irish Pub, Tacoma, WA. Google Maps
Population: 200,013
Divorce rate: 14.6%
Bars per capita: 12th
Liquor stores per capita: 11th
There are 11 breweries in Tacoma, and the number of bars and liquor stores is just outside the top 10 in each category.
There weren't nearly as many drunk Tweets as we might expect here, but there were quite a few. Lots of people were planning parties this fall, and a couple of people were talking about how they were going to get drunk at a kid's birthday party.
This was a gem:
"sooooooooo many drunk people I've never been out this late in Tacoma"
Sounds like you're one of the few.
5. Poulsbo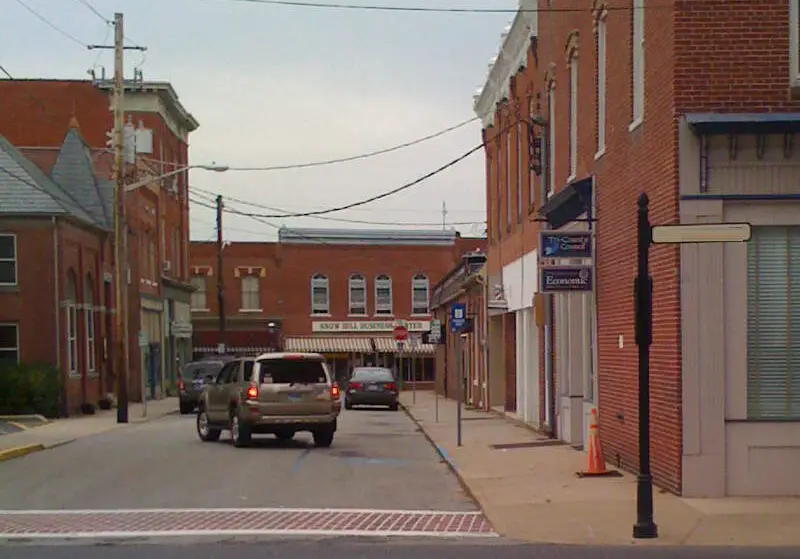 The gang at One Ten Lounge, Poulsbo, WA. From their Facebook page
Population: 9,172
Divorce rate: 16%
Bars per capita: 14th
Liquor stores per capita: 9th
Just where in the state is the small drunken town of Poulsbo? It's way out on Kitsap Bay north of Bainbridge Island. They actually have 4 small breweries out here, and more bars and liquor stores than most other places in the state.
Plus, you can tell the boozy nights might be weighing on marriages; nearly 1 in 7 couples have called it quits. It you're one of them, there are apparently plenty of singles out there who are in the same boat. Why not buy one of them a shot and talk about it?
Just don't whine. Women hate whiny men.
6. Gig Harbor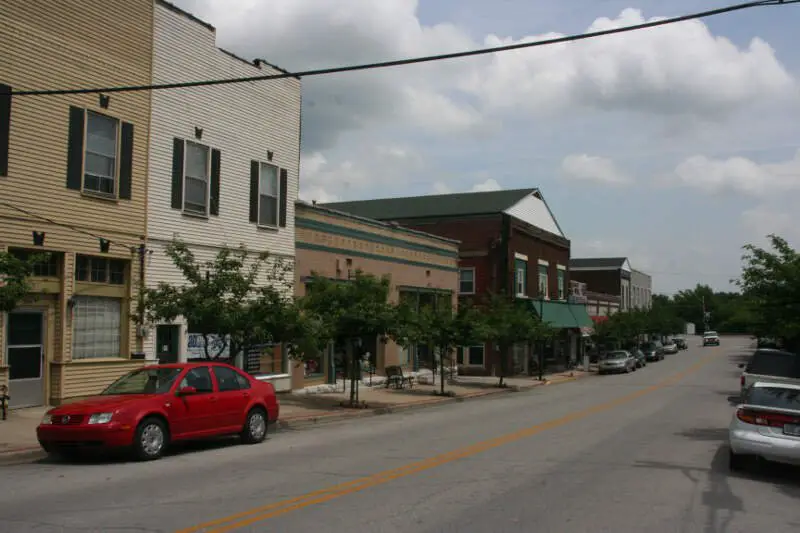 Tides Tavern, Gig Harbor, WA. Google Maps
Population: 7,239
Divorce rate: 13.3%
Bars per capita: 2nd
Liquor stores per capita: 1st
Gig Harbor is right along the Puget Sound, directly across the bridge from Tacoma. You can bet lots of folks here know exactly how buzzed they can be when they drive back and forth into downtown.
There are a couple of breweries here, and according to the data, this teeny place is 2nd in bars per capita and 1st in liquor stores per capita.
Now you know one place to go when you want to get out of the city.
7. Sumner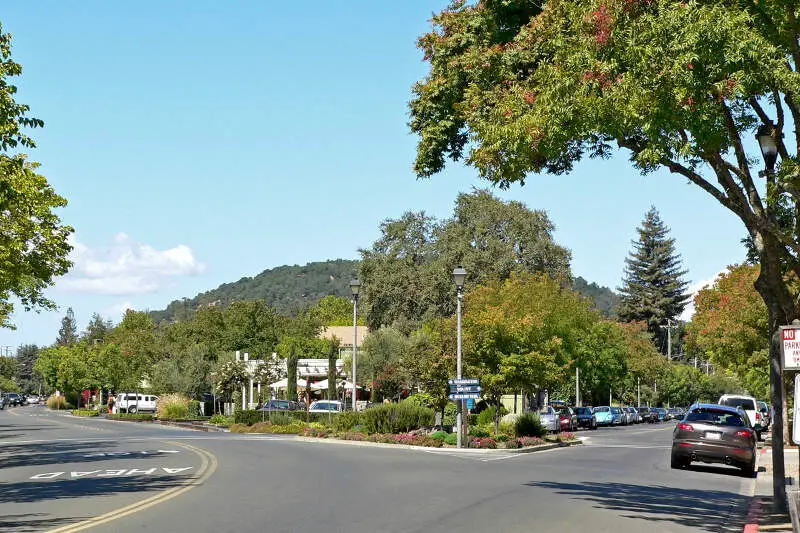 Water Hole Pub, Sumner, WA. Google Maps
Population: 9,459
Divorce rate: 17.6%
Bars per capita: 18th
Liquor stores per capita: 14th
Sumner is about 2 beers south of downtown Seattle. But you guys probably take all the back roads around here, right? (Wink, wink).
It's pretty blue collar in this neck of the woods. Which means lots of dollar fifty drink specials and no cover charges.
8. Port Orchard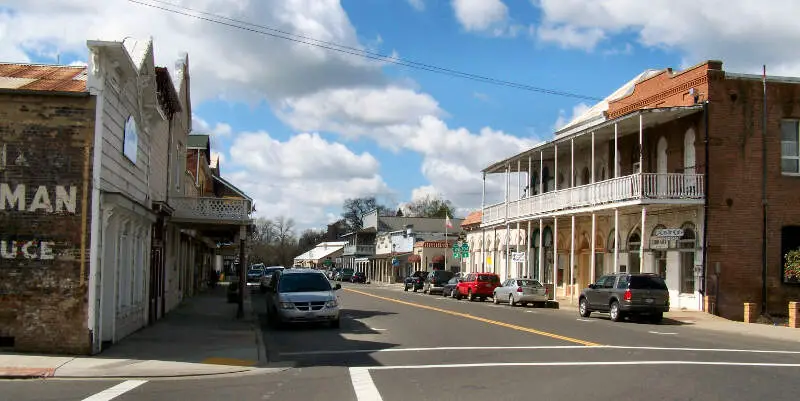 MoonDogs, Too, Port Orchard, WA. Google Maps
Population: 11,239
Divorce rate: 14%
Bars per capita: 10th
Liquor stores per capita: 5th
Port Orchard is 13 miles west of Seattle across Vashon Island via the ferry. Do people in the Seattle area use the ferry to get around when they're plowed? It seems like you probably could, since you're not actually driving, right?
They have one brewery here and enough booze to keep 11,000 people entertained pretty much sun up to sun down.
We also read a story about a drunk, naked man who walked into someone's apartment and laid down on their couch. Lovely.
9. Snohomish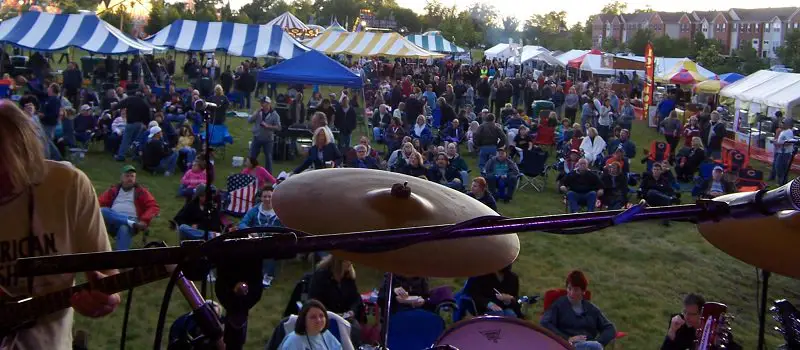 The Old Inn Tavern, Snohomish, WA. From their Facebook page
Population: 9,154
Divorce rate: 19%
Bars per capita: 4th
Liquor stores per capita: 8th
Holy matrimony, Snohomish! It says 'Till Death Do Us Part' for a reason. Didn't you read the fine print?
There are very few cities in Washington where people hit the Big D more often than in Snohomish. And very few places with higher concentrations of alcohol to either help cause such high numbers of break ups or to help numb the pain that accompanies them.
10. Olympia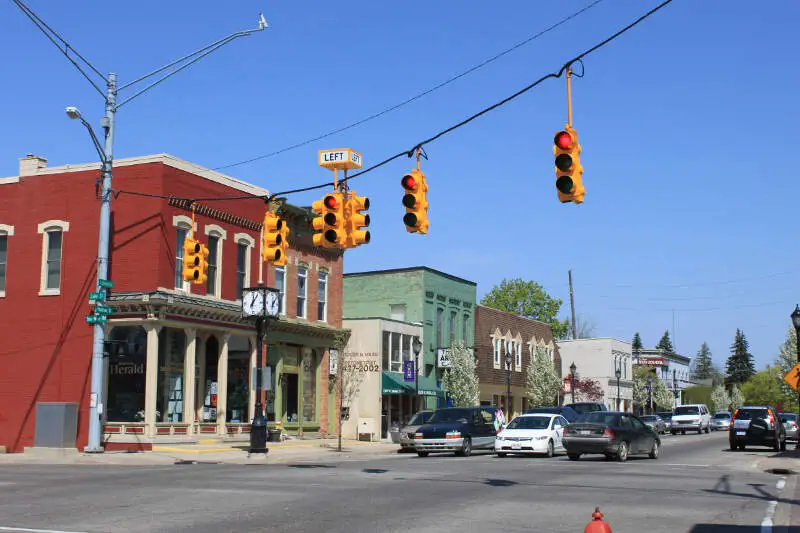 Fish Tale Brew Pub, Olympia, WA. Google Maps
Population: 46,752
Divorce rate: 13.5%
Liquor stores per capita: 21st
Bars per capita: 9th
So Olympia was 11th, but we cheated and moved them up a spot. Seemed relevant. They boast 6 or 7 breweries at last count, and there's definitely a lot of partying going on here.
Plus, it was the home of Olympia Beer for like 100 years, which is the best beer ever for blue collar folks (even better than Old Milwaukee, thank you very much).
There You Have It
If you're measuring the locations in Washington where there are a high number of divorced people, bars and liquor stores, and where people are talking about drinking the most often, this is an accurate list.
We also wrote about the most redneck cities in Washington in case you didn't read it. Click here to see that story.
Desktop users: Here's a complete chart with the top 100 drunkest cities in Washington, along with their divorce rates: