This article is an opinion based on facts and is meant as infotainment. Don't freak out.
Swipe left for slideshow. Article continues below.
The state of West Virginia, as a whole, drinks the 2nd least amount of alcohol in the entire nation, something close to 18 beers apiece. Only Utah drinks less booze that the folks in WV.
But we're about to find out which places more than make up for the slow sippers in the Mountain State.
But for those of you who aren't in Elkins, West Virginia and seeing double right now, let's discuss (perhaps over a glass of wine, or a 12-pack), just what makes one place "drunker" than the next.
First, off: the number of places you can actually buy booze. Certainly an important factor in actually getting drunk. Then, the amount of people who actually go around saying things like "Dude I was so tanked last night," or "How did I wake up in my neighbor's attic… again?!"
And of course, playing to stereotypes, the divorce rate. Because studies have shown that when one or both partners drink a lot, they are three times more likely to divorce.
Incidentally, West Virginia's divorce rate is the 9th highest in the nation.
Don't worry, we'll talk more about our methodology in the next section. First, though, these are the 10 drunkest places in West Virginia, according to the research:
Morgantown
Parkersburg
Huntington
Princeton
Charles Town
Beckley
Martinsburg
Charleston
Elkins
Oak Hill
Whoa, whoa, whoa, whoa. Don't you throw your empty beer can at the computer just yet. First off, it'll damage the computer. Second, there's actually a method behind this madness
What drunken criteria did we use?
First, we made a list of all of the most populated places in West Virginia, according to the 2013 American Community Survey. Then, we looked at each of these 33 places in terms of these boozy criteria:
Number of bars and pubs per capita
Number of wineries per capita
Number of liquor stores per capita
Each city's drunk related tweets within the last week
Each city's divorce rate
Once we gathered up our information, we ranked each place with scores from one to 33 in each category. We then averaged each place's ranking into one overall score, where the lowest scores went to our 10 drunkest places. (Cheers!)
If you care to see how more than just these top 10 ranked, you can wind your way down to the bottom of the post (you should be seeing just one table.) Otherwise, let's take a look at our top 10 winners.
For geo-located tweets, we measured the following raw number of tweets that came from within a city's general area: #Drunk, #Party, #Beer, #Wine and #Cocktails
Note: For the sake of getting reliable numbers, we counted places within a city's border, as well as within a short driving distance.
1. Morgantown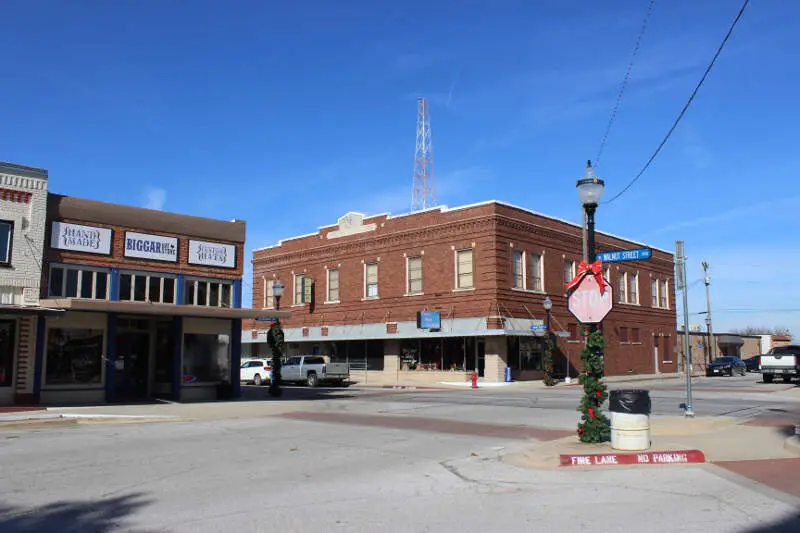 The gang at Tanners Tavern, Morgantown, WV. From the Facebook page
Population: 30,484
Divorce rate: 6%
Bars per capita: 1st
Liquor stores per capita: 3rd
Morgantown has been consistently ranked as one of the best party schools in the entire nation, so it makes sense that it 'wins' as being the drunkest city in the state of West Virginia.
Colleges.com gave Morgantown an A+ for its party scene. Along High Street in downtown, you can just about stumble into a bar around every corner.
And there's probably lots of people who just about do that here.
There are more bars per capita and the 3rd highest number of liquor stores out of anywhere else.
2. Parkersburg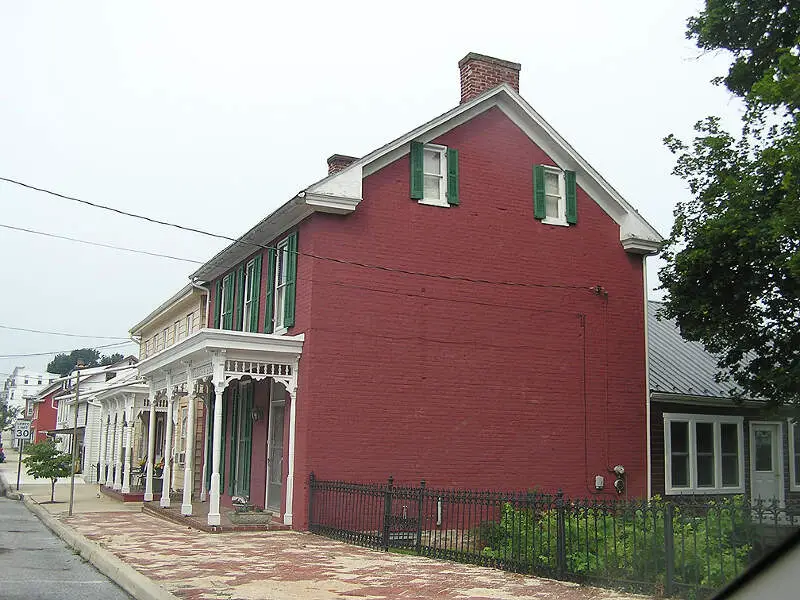 19th Street Country Club, Parkersburg, WV
Population: 31,482
Divorce rate: 16.1%
Bars per capita: 8th
Liquor stores per capita: 8th
Holy Matrimony, Parkersburg. The divorce rate in West Virginia is really high as it is, but there are just about more people here who have split up than anywhere else in the state.
It's not clear if the number of bars is the reason so many people's marriages are ruined here, or if the number of new singles made more bars a necessity, but you can imagine there are lots of interesting moments in Parkersburg bars around closing time every night.
Plus, judging my the picture above, they don't seem to mind that bars are right next to school buses.
3. Huntington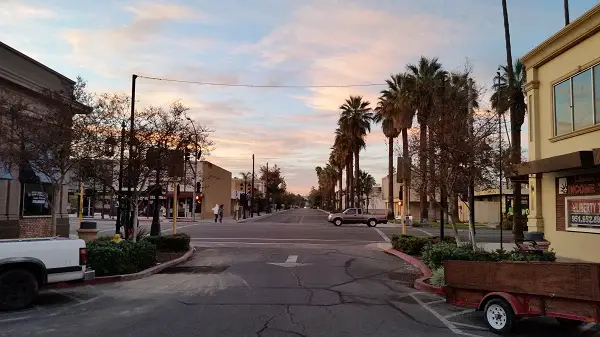 The gang at The V Night Club, Huntington, WV. From their Facebook page.
Population: 49,948
Divorce rate: 16.7%
Bars per capita: 8th
Liquor stores per capita: 10th
West Virginia's other big college party town is, understandably, one of the drunkest places in the state. Colleges.com gave Marshall University an A- for its party scene. Commenters noted that the best parties are along Frat Row here. And Jake's is apparently the hot spot to get blitzed after studying is over.
Twitter was a veritable goldmine for drunk talk in the Huntington area. We read about lots of drunk drivers here. But people here are pretty creative in finding ways to obscure the law.
Just the other day, a drunk man was booked for allowing his 9-year-old son to drive him to the gas station to get more cigarettes.
4. Princeton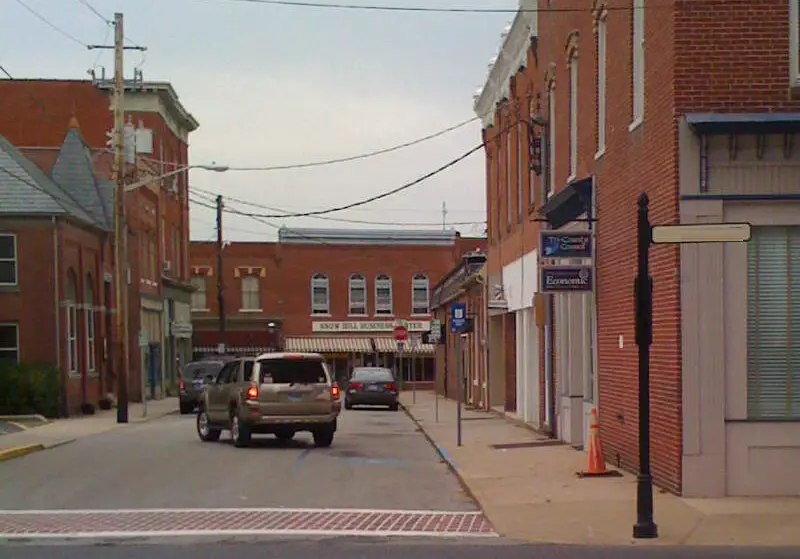 A bar in Princeton, WV
Population: 6,503
Divorce rate: 16.1%
Bars per capita: 5th
Liquor stores per capita: 7th
Way down on I-77 on the western side of the state is the small town of Princeton, which has the 5th highest number of bars per person in West Virginia.
It's a relatively poor place with a high unemployment rate where quite a few restaurants and hotels have sprung up. Apparently people start drinking early here, because just last month, a drunk driver plowed into a school bus filled with kids.
Lovely.
5. Martinsburg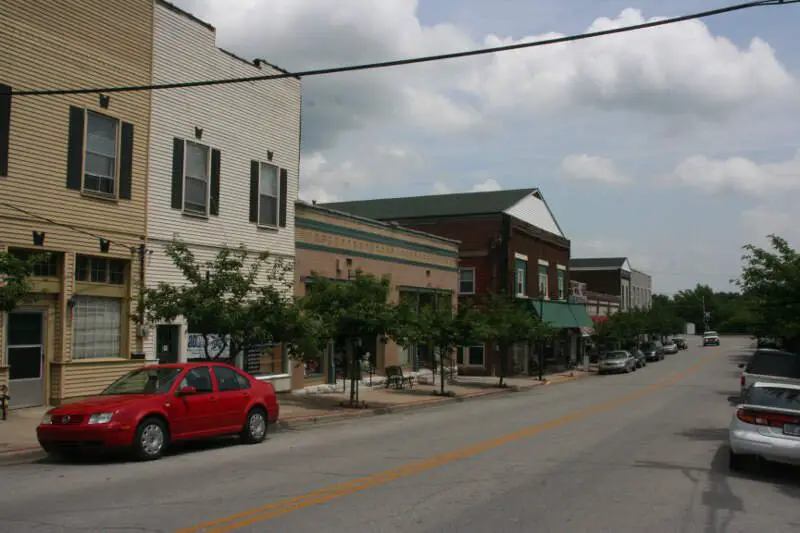 Dub V Pub, Martinsburg, WV
Population: 17,316
Divorce rate: 15.5%
Bars per capita: 5th
Liquor stores per capita: 13th
Holy cow are there are lot of bars and restaurants in the Martinsburg area, located in the eastern panhandle region. For a town that's barely over 16,000, there's probably a bar stool for everyone in town. If they had more liquor stores here, they might have won this whole thing.
There are a handful of smaller secondary institutions in Martinsburg, which calls itself 'The Fastest Growing City in the State.' Martinsburg is also home to several yearly festivals, adding to the alcohol consumption numbers.
6. Charles Town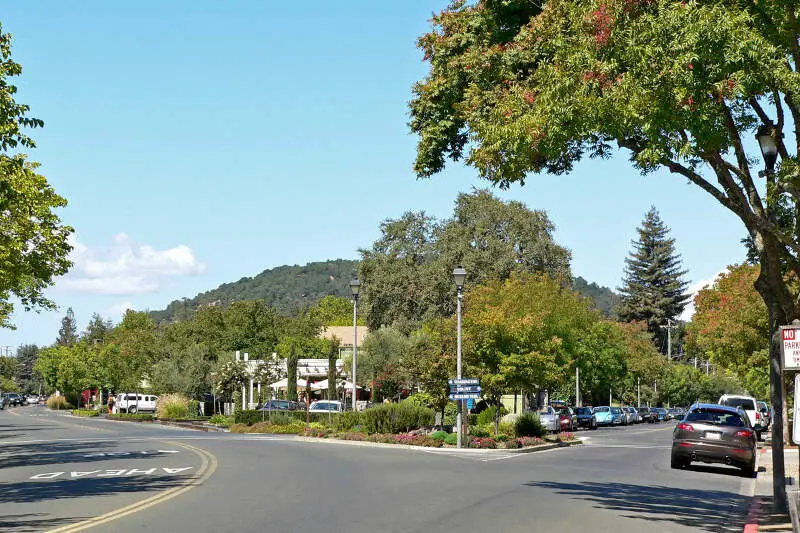 Starting Gate Pub, Charles Town, WV
Population: 5,349
Divorce rate: 12%
Bars per capita: 2nd
Liquor stores per capita: 12th
The divorce rate in Charles Town is the lowest outside of Morgantown (which is expected, since most of the people here are in college.) But there sure are lots of bars per person here. We counted at least 17 places that serve alcohol.
That means there are more beer bottles than there are individuals to drink them, by far. So if you live in Charles Town, you've got your work cut out for you.
There weren't too many drunk Tweets coming from Charles Town. This was a gem:
"Can someone in Charles town please drive me to a bar, wait for me to get drunk, then drive me home?"
7. Beckley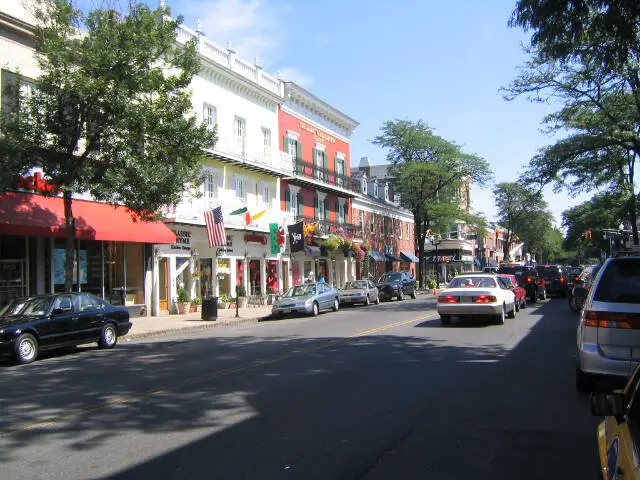 Pikeview Lounge, Beckley, WV
Population: 17,596
Divorce rate: 14.1%
Bars per capita: 4th
Liquor stores per capita: 11th
If you started in the middle of town in Beckley and drove in any direction, you'd hit at least five bars no matter which way you drove. Judging by the high divorce rate, that's just what people are apparently doing every night of the week.
You can't really blame the folks down there for getting drunk more often than most other cities. A quick glance at the city's community calendar indicates that the only things happening for a 30-day period are Sanitary Board Meetings, Zoning Appeal Meetings and 'Chili Night.'
You know what wine to pair with chili? Ask someone in Beckley. They probably know.
8. Charleston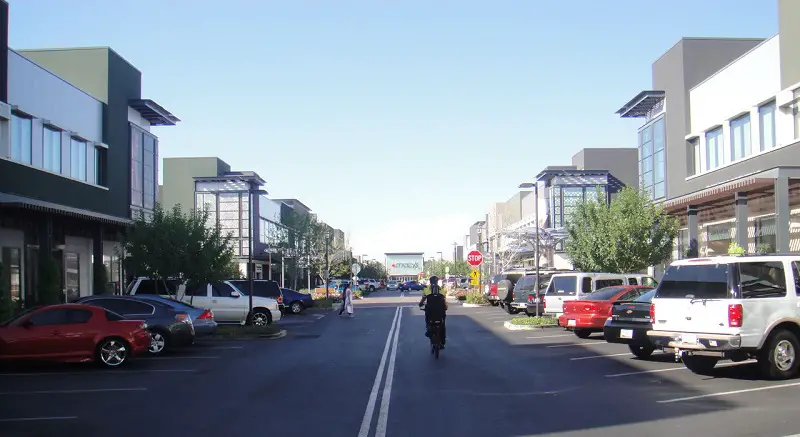 The gang at The Empty Glass, Charleston, WV. From their Facebook page
Population: 51,434
Divorce rate: 14.9%
Bars per capita: 3rd
Liquor stores per capita: 18th
You didn't expect that the capital of West Virginia wouldn't make this list, did you? There are just about as many bars per capita here than any other city in the state. With places like Adelphia's, Atmosphere, The Empty Glass and the Red Carpet Lounge, you can stay pretty busy.
Twitter blew up in regards to Charleston drunken behavior. We read about a drunk, naked man who drove his car into the river. And quite a few people were heading off to children's birthday parties with beer in tow.
Hey, if you guys want to throw back some cold ones at a 5-year-old's cupcake deal, that's up to you. We're not judging.
9. Elkins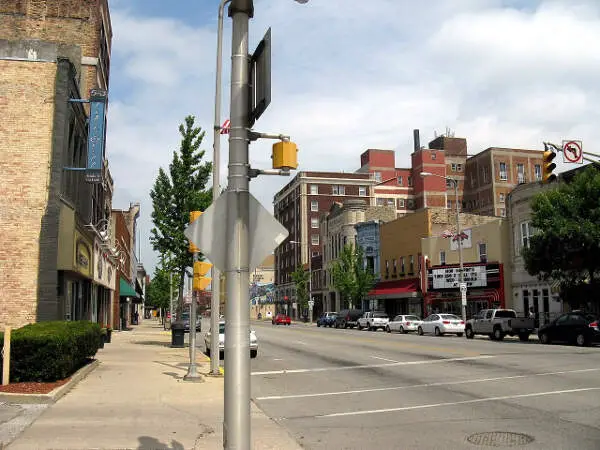 Journeez Bar, Elkins, WV
Population: 7,202
Divorce rate: 15.7%
Bars per capita: 4th
Liquor stores per capita: 1st
For such a teeny place, there are LOTS of places to get booze here. Elkins is on the western side of the Appalachians, a far drive south of Morgantown. We're pretty sure the folks in Elkins have the back roads memorized.
There's not another place in the state where there are more bottles of booze per person than here. And judging by the high divorce rate (8th highest in the state), there are lots of people drinking it.
10. Oak Hill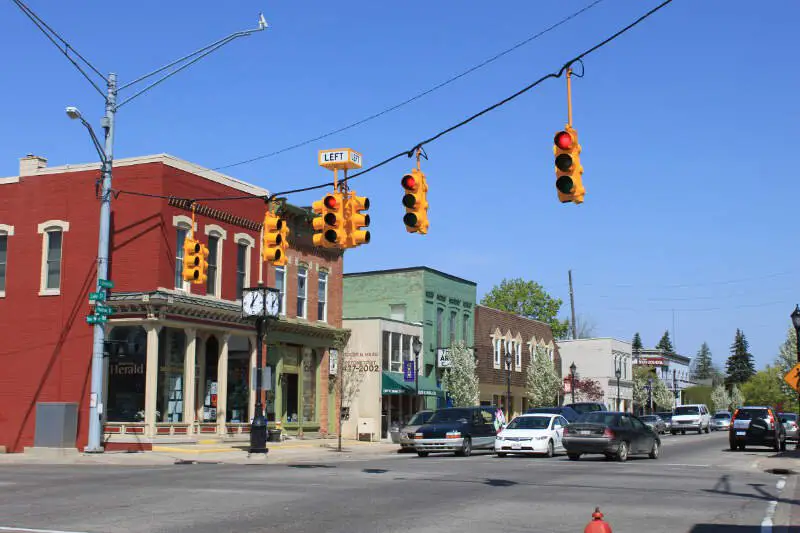 Sam's Bar, Oak Hill, WV
Population: 7,700
Divorce rate: 16.5%
Bars per capita: 13th
Liquor stores per capita: 9th
Oak Hill has the third highest unemployment rate and the 5th highest divorce rate in West Virginia. Perhaps some people here need to pull themselves away from the bar tops and hit the want ads and flower shops.
Oak Hill is in Fayette County near Buckley. Seems like there's a lot of drinking going on in the part of the state.
There You Have It
If you're measuring the locations in West Virginia where there are a high number of divorced people, bars and liquor stores, and where people are talking about drinking the most often, this is an accurate list.
If you're curious, Brookhaven, Teays Valley, Cheat Lake, Pea Ridge and Vienna are the most sober places in West Virginia. Sounds about right.
We also wrote about the 10 most redneck cities in West Virginia if you didn't read it yet. Click here to read that one.
Desktop users: Here's a complete chart with the drunkest cities in West Virginia, along with their divorce rates: