This article is an opinion based on facts and is meant as info-tainment. Don't freak out.
Swipe left for slideshow
Advertisement
[adrotate banner="4″]
Is there anything wrong with being called the drunkest city in your state?
Especially in Texas, which drinks the 17th least amount of beer and spirits every year. So someone has to pick up the slack, right? And boy do these cities below.
How do you decide how much a place drinks? By the number of available places to buy booze, and by how often people are talking about drinking, that's how.
Plus, we thought why not add in a stereotype? Studies have indicated that when one or both partners in a marriage are alcoholics, that couple is three times more likely to divorce.
So, hold our beers and watch this. After analyzing all cities with a decent amount of people in them, we came up with this list as The Drunkest Cities in Texas:
Advertisement
[adrotate banner="5″]
What drunken criteria did we use?
Number of bars and pubs per capita
Number of wineries per capita
Number of liquor stores per capita
Each city's drunk related tweets within the last week
Each city's divorce rate
For geo-located tweets, we measured the following raw number of tweets that came from within a city's general area: #Drunk, #Party, #Beer, #Wine and #Cocktails
Note: For the sake of getting reliable numbers, we counted places within a city's border, as well as within a short driving distance.
Note 2: Other notable city results: Houston 14th drunkest, San Antonio 17th drunkest.
Advertisement
[adrotate banner="7″]
1. Galveston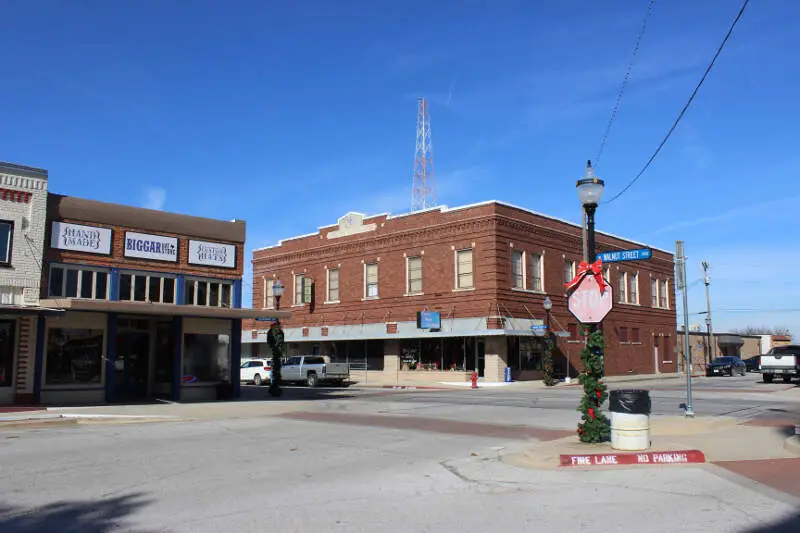 The gang at Galveston Island Brewing. From their Facebook page.
Population: 48,352
Divorce rate: 13.4%
Bars per capita: 1st in TX
Liquor stores per capita: 3rd
Oh, Galveston! We're impressed. Based on the data and number of raw tweets coming from your location, per capita, it sounds like you are all having a really, really good time.
Actually, we've done these stories quite a few times and it's not very often that one city was so much ahead of the others. It's Galveston by a landslide
There are more bars per capita than anywhere else in the state. You can trip and fall into a bar every step of the way along Seawall Blvd. And we're sure many of you guys do just that.
And the divorce rate here is a sign that a lot of people are probably burning the candle at both ends on many nights.
2. Grapevine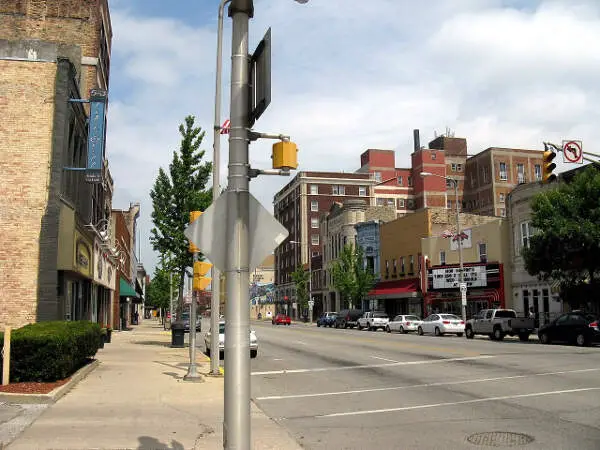 Chill, Grapevine, TX. Google Maps
Population: 46,756
Divorce rate: 13,8%
Bars per capita: 2nd in TX
Liquor stores per capita: 41st
Grapevine is right next to DFW and a short drive away from downtown Dallas. But we're sure all of you guys know all of the back roads, right? (Wink, wink.)
Here, you have the 2nd most bars per capita and a fairly high divorce rate. The number of liquor stores per capita might not sound that impressive, but remember, we looked at more than 250 cities to create this list..
3. Austin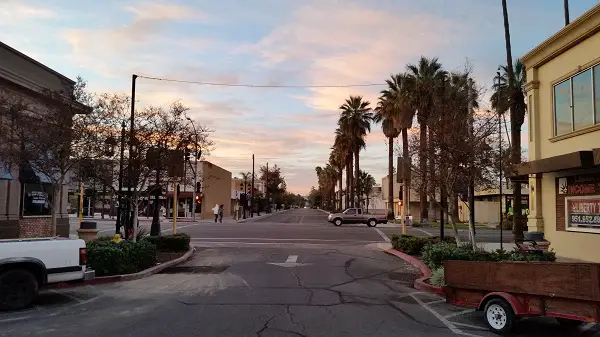 Mohawk, Austin, TX. Google Maps.
Population: 799,939
Divorce rate: 11%
Bars per capita: 4th
Liquor stores per capita: 12th
Wow, we're impressed, Austin. You have the lowest divorce rate of all cities on this list. Much of that can be attributed to the fact that you're a college town. So, right now, being drunk quite frequently is an endearing factor. It'll get old after a while, trust us.
Austin also led the way with the number of drunk Tweets per capita. This was a keeper:
"You know it's game day in Austin when you are getting drunk texts from your friends before it's even 6 AM."
4. Canyon Lake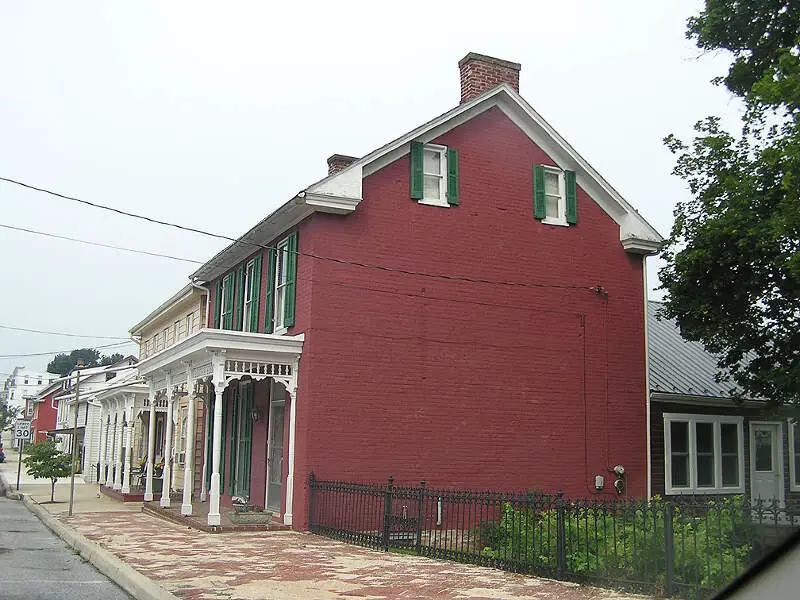 Midnight Express, Canyon Lake, TX. Google Maps
Population: 20,564
Divorce rate: 12%
Bars per capita: 13th in TX
Liquor stores per capita: 30th
Canyon Lake is a fairly wealthy (and drunk) enclave just outside of San Antonio. There are lots of bars, liquor stores, pubs and wineries around the lake. They don't build those where there aren't customers, folks.
We're actually a little jealous of you guys down there. Water sports, fishing, golfing, tubing…and none of those are complete without a cold one in your hand the entire time. But you guys know that already.
5. Harker Heights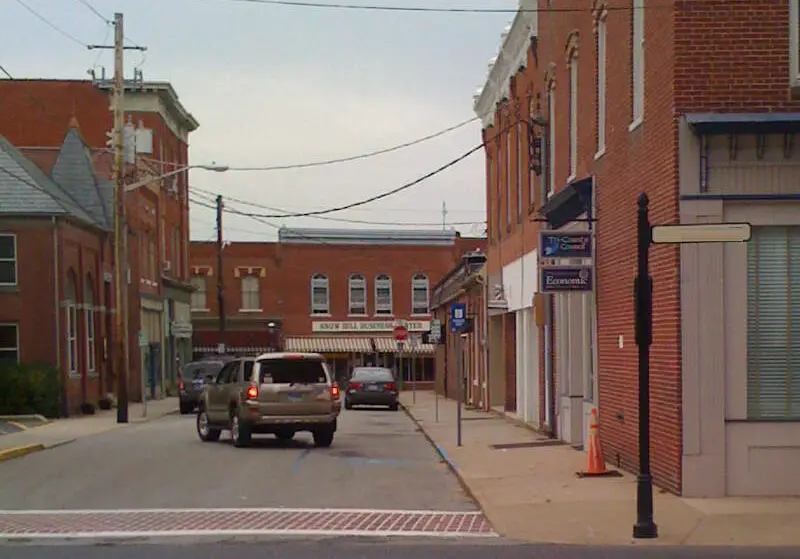 All Bottoms Up!, Harker Heights, TX. Google Maps
Population: 26,579
Divorce rate: 13.2%
Bars per capita: 3rd in TX
Liquor stores per capita: 44th
Harker Heights is a smallish place (in Texas standards) that's about 3 or 6 beers north of Austin, depending on how buzzed folks want to be when they meet up with friends. With bars like Wet Willy's and All Bottoms Up, it sounds like the peeps who live here are having a good ole' time just about sunup to sundown.
We're not saying that there aren't simply thousands of wasted people stumbling around in some of the bigger cities. But there are also hundreds of thousands of people in San Antonio, Houston and Dallas who are content with a night in, stressing out over their fantasy lineups on a Friday night.
How boring.
6. Conroe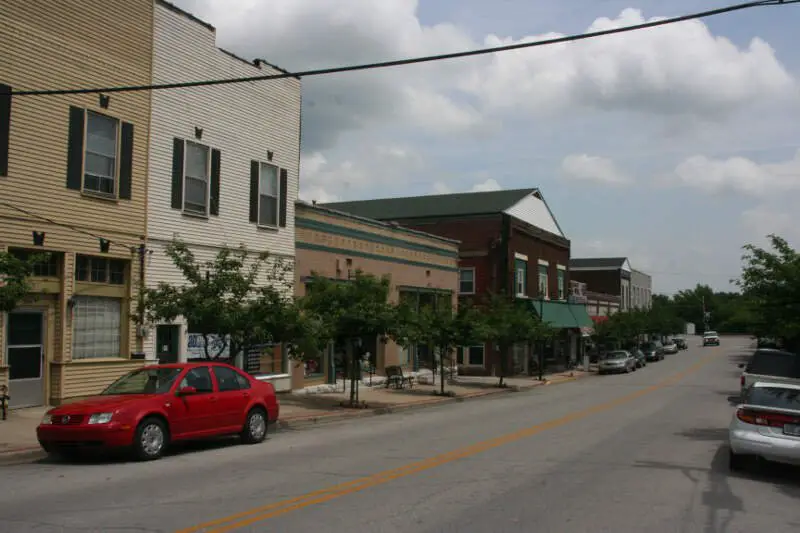 The Corner Pub, Conroe, TX. Google Maps
Population: 57,380
Divorce rate: 12.5%
Bars per capita: 21st in TX
Liquor stores per capita: 13th
If you're reading this from Conroe, odds are you're pretty hungover. When you look that the number of distractions in the area, and factor in the divorce rate, it's pretty clear that lots of Conroe residents are taking advantage of dollar fifty shot night quite regularly.
Judging by the high number of bars and lower number of liquor stores, perhaps ya'll are social drinkers.
Conroe is just north of Houston right along the banks of Lake Conroe.
7. Kerrville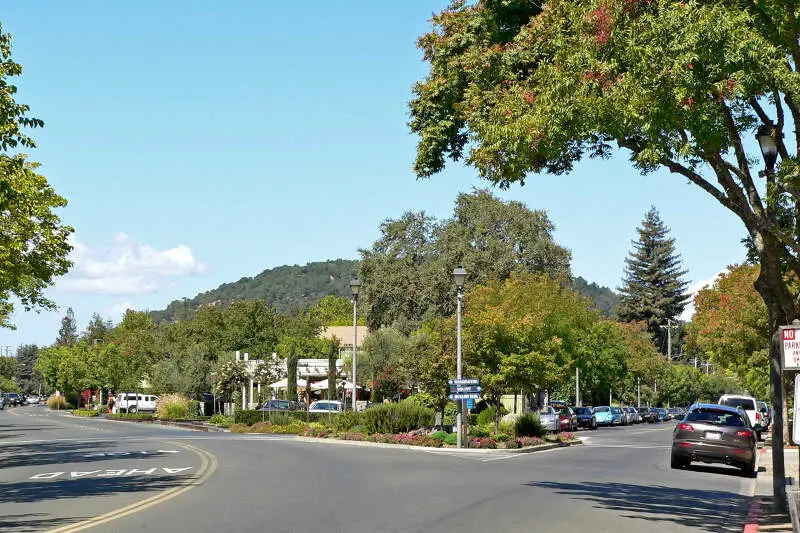 Ol'waterin Hole, Kerrville, TX. Google Maps
Population: 22,344
Divorce rate: 14.2%
Bars per capita: 21st in TX
Liquor stores per capita: 20th
No wonder so many people in Kerrville hit the bars. There's nothing else to do there. It's home to the Kerrville Folk Festival, the Official Texas State Arts & Crafts Fair and the Museum of Western Art.
Does those sound like things you'd want to do on a Friday night? Only if you've got a mixer in your hand.
Johnny Manziel hails from Kerrville as well. And we know all about how his partying tendencies got him a spot on the bench quite a few times.
8. Stafford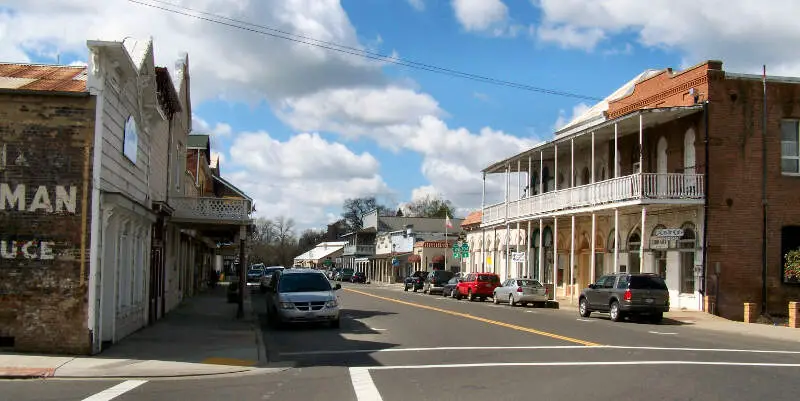 Wood's Texas Roadhouse, Stafford, TX. From their Facebook page
Population: 17,565
Divorce rate: 10.3%
Bars per capita: 14th
Liquor stores per capita: 2nd
Judging by the number of liquor stores per capita in this Houston burb, it's apparent that you guys like to hit the bottle quite often. But your divorce rate is really low. Why is that?
If Ryan Mallett was our quarterback, we'd probably have to suck down a few more beers on the weekends, too.
9. Dallas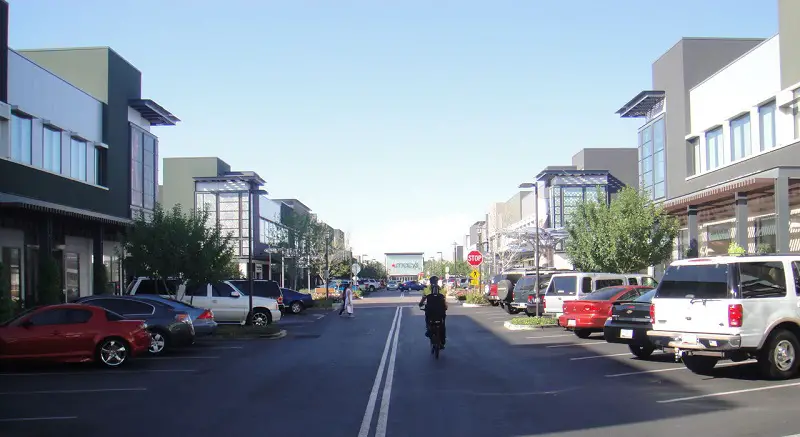 The Gas Monkey, Dallas, TX. From their Facebook page
Population: 1,207,202
Divorce rate: 11.2%
Bars per capita: 11th in TX
Liquor stores per capita: 30th
Despite the sheer number of drunk related things to do in Dallas, the percentage of folks who live here haven't hit the Big D as often as cities higher up on this list. Congrats, married couples in Dallas. You're certainly an inspiration to us all.
Of course, there were tons of drunk Tweets coming from Dallas just about every hour, it seemed. And lots of people were talking about being drunk before, during and after Cowboys games.
And did you know there's a place called Nick and Sams that sells $150 a glass champagne? Talk about a real buzz kill.
10. Denison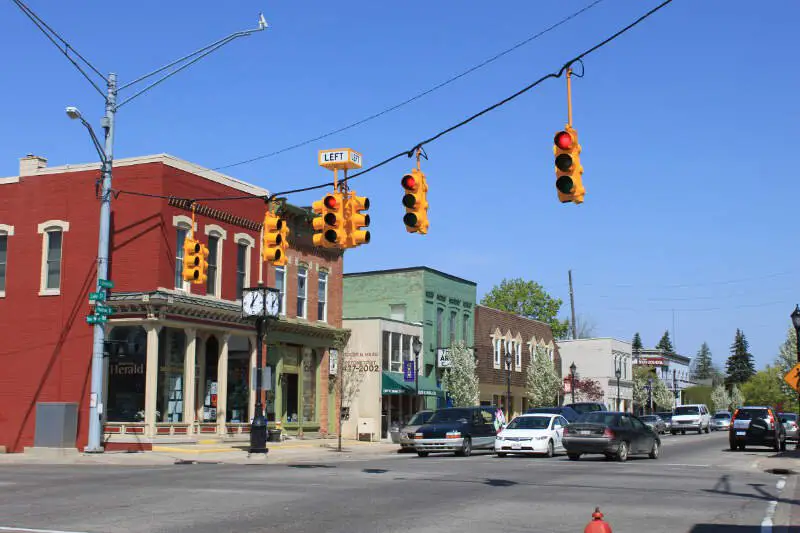 Loose Wheels, Denison, TX. Google Maps
Population: 22,655
Divorce rate: 17%
Liquor store per capita: 26th
Bars per capita: 30th
Holy Matrimony, Denison! The divorce rate here is through the roof. Perhaps the many drinking related distractions in the area are taking a toll on marriages.
If you've hit splitsville in Denison, buck up, cowboy and get back out there. Who knows, the next Mrs. You is probably out there, stirring her drink, waiting for you to come and talk to her.
Just don't talk about your failed marriage. Such a turnoff.
There You Have It
If you're measuring the locations in Texas where there are a high number of divorced people, bars and liquor stores, and where people are talking about drinking the most often, this is an accurate list.
And while you might think the larger cities and college towns are 'more drunk' than these places, when you measure the percentage of people who have access to alcohol, and who are separated, it makes sense. Cause, the data never lies, does it?
We also wrote about the most redneck cities in Texas in case you didn't read it. Click here to see that story.
Desktop users: Here's a complete chart with the top 100 drunkest cities in Texas, along with their divorce rates: