There's no denying it: there are plenty of places in Pennsylvania that are downright beautiful and full of excitement.
Unfortunately, not all towns and cities in Keystone State are so lucky.
Just like in all U.S. States, there are definitely some boring places within Pennsylvania's' borders. You know the places where everyone has an AARP card and the most exciting thing they do all day is post a picture of their grandchild on Facebook.
Like Economy, for instance. In our latest analysis, we found that this city was the most boring city in all of Oklahoma according to Saturday Night Science. But don't feel bad if you're a resident of Economy. There are plenty of other boring, lackluster places in Pennsylvania as well.
Here they are. Try not to jump out of your seat with excitement.
The 10 Most Boring Places In Pennsylvania
Don't freak out, in fact, believe it not, a boring city is actually one a lot of people would like to call home.
Before you get all upset if your city's name is on the list, rest assured that we didn't use personal opinion when it comes to what classifies a city or town as "boring" or "exciting". We crunched actual numbers to figure out which towns are statistically more boring.
Showing this data to you is the kind of thing that a real estate agent knows, but would never share.
For more Pennsylvania reading, check out:
---
Table Of Contents: Top Ten | Methodology | Summary | Table
---
The 10 Most Boring Places In Pennsylvania For 2023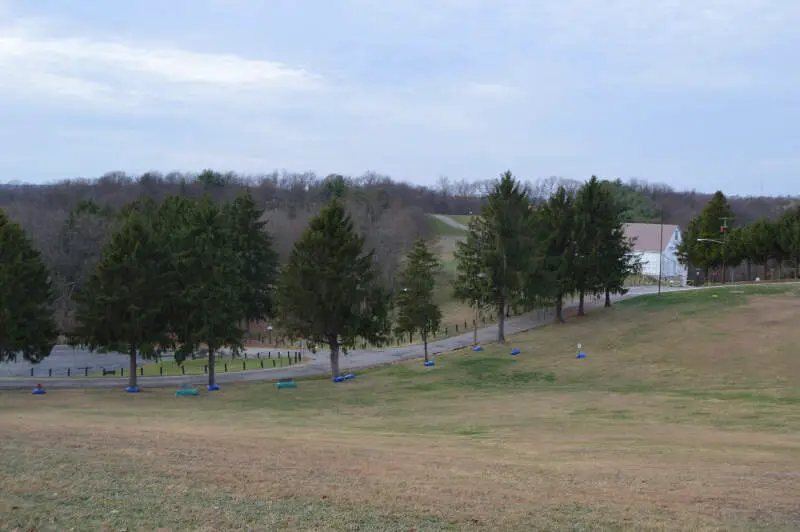 Source: Public domain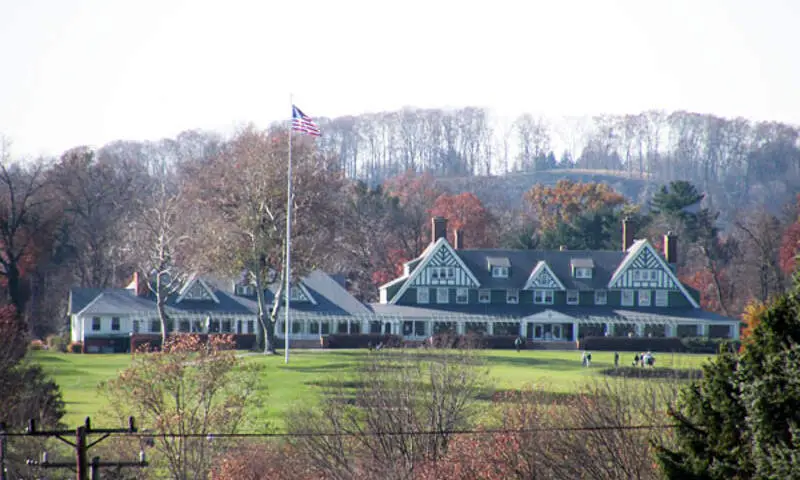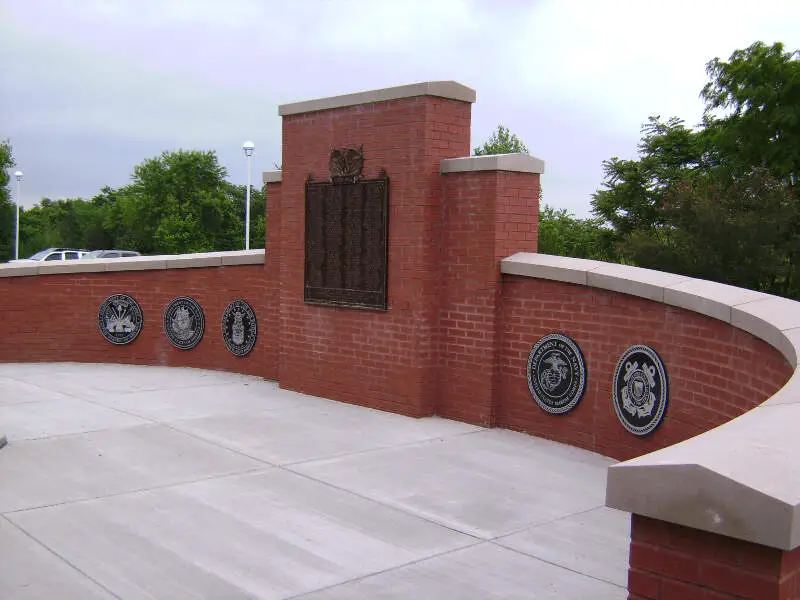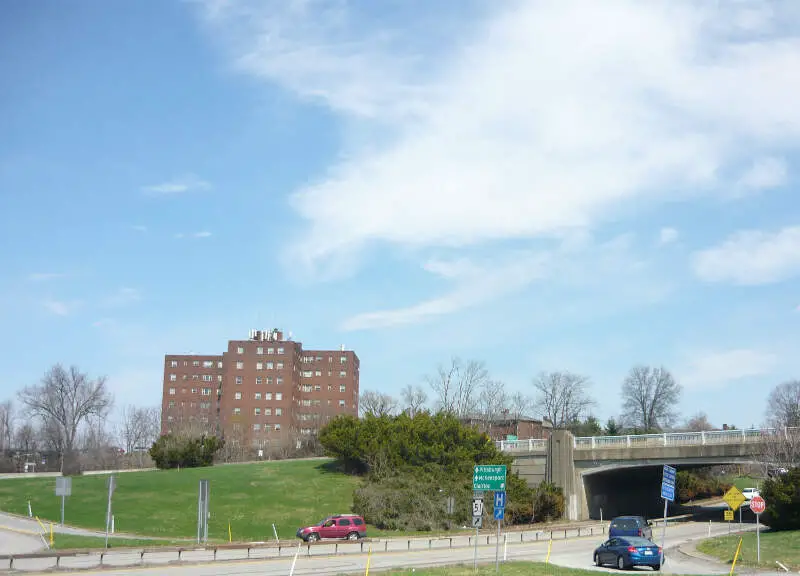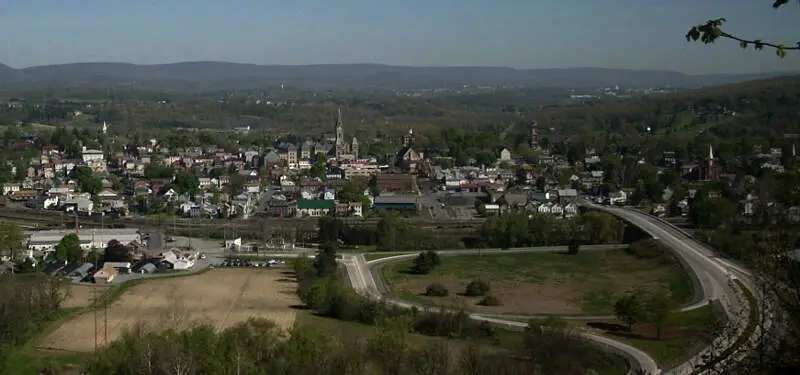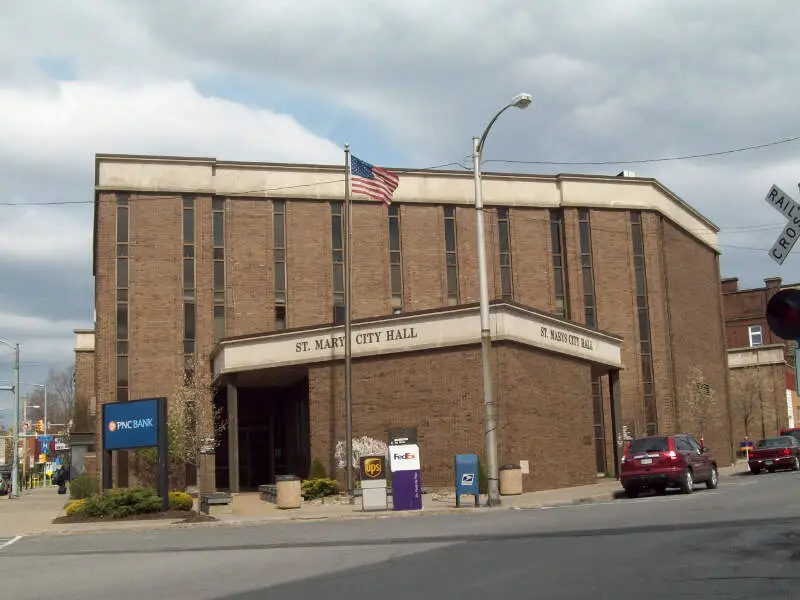 Source: Public domain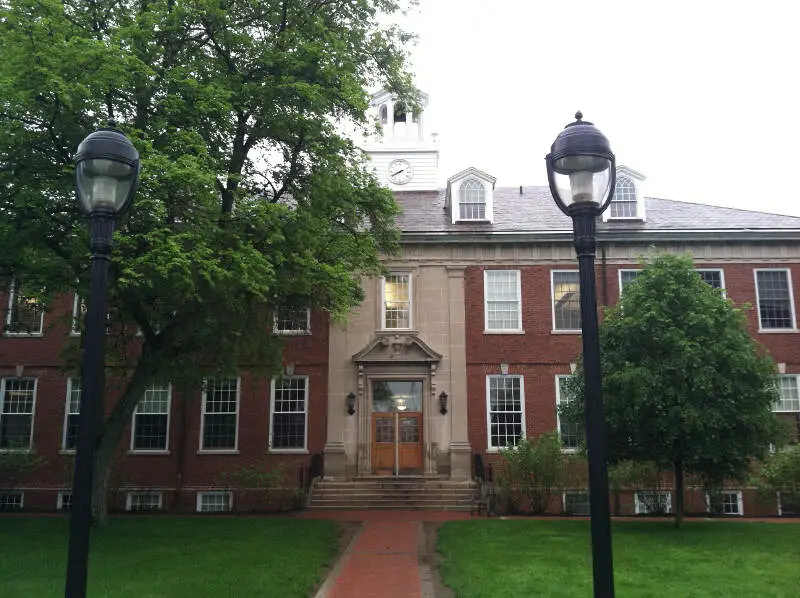 Methodology: How we determined the boring cities in the Keystone State
You would present the following case to your friends if you were argueing with them at a bar about the most boring place to live in Pennsylvania. And that's why we call it Saturday Night Science.
Because our data speaks more truth than feelings.
To figure out how boring a place is, we factored in things we generally think make people exciting, and then we figure out which cities have the least number of those exciting people.
We used the U.S. American Community Census data to gather the information presented here. HSome of the things people tend to think of as making a city's population boring include:
% of Population Over 25 (higher is more boring)
% of Married Household (higher is more boring)
Average Age (higher is more boring)
% of Households With Kids (higher is more boring)
Population density (lower is more boring)
Then, our algorithm generates a ranking for each place in these categories. After crunching the numbers, all of the cities ranked from most boring to most exciting.
For this ranking, we used every Pennsylvania city with at least 5,000 residents. This keeps us from prejudicing our rankings by including very small pockets of retired people.
Grab your rocker and hold on.
We updated this article for 2023, and it's our tenth time ranking the most boring cities in Pennsylvania.
There You Have It – Now That You're Asleep
On a ranking like this, there are usually no winners, but since Pennsylvania isn't necessarily the most boring state in the United States, the cities on this ranking can at least take solace that there are, in fact, more boring cities in the country.
If you're also curious enough, here are the most exciting places in Pennsylvania, according to science:
State College
West Chester
Lewisburg
For more Pennsylvania reading, check out:
Detailed List Of The Most Boring Cities In Pennsylvania For 2023
| Rank | City | Population | Average Age | % Married | % Kids |
| --- | --- | --- | --- | --- | --- |
| 1 | Economy, PA | 9,063 | 50.9 | 49.0% | 23.0% |
| 2 | Hermitage, PA | 16,216 | 49.2 | 41.0% | 23.5% |
| 3 | Plum, PA | 27,032 | 43.9 | 48.0% | 29.1% |
| 4 | Jefferson Hills, PA | 12,296 | 44.7 | 50.0% | 28.5% |
| 5 | Lower Burrell, PA | 11,701 | 48.9 | 47.0% | 22.4% |
| 6 | Pleasant Hills, PA | 8,456 | 46.6 | 42.0% | 28.0% |
| 7 | Hollidaysburg, PA | 5,630 | 48.6 | 40.0% | 24.2% |
| 8 | Archbald, PA | 7,316 | 43.7 | 50.0% | 32.3% |
| 9 | St. Marys, PA | 12,691 | 50.5 | 46.0% | 16.8% |
| 10 | Fox Chapel, PA | 5,299 | 47.2 | 33.0% | 42.0% |
| 11 | Moosic, PA | 5,930 | 45.3 | 38.0% | 19.9% |
| 12 | Old Forge, PA | 8,506 | 47.2 | 40.0% | 20.8% |
| 13 | Swoyersville, PA | 5,021 | 53.1 | 45.0% | 13.4% |
| 14 | Franklin Park, PA | 15,305 | 41.1 | 38.0% | 41.0% |
| 15 | White Oak, PA | 7,585 | 54.2 | 40.0% | 13.2% |
| 16 | Blakely, PA | 6,646 | 52.8 | 36.0% | 18.7% |
| 17 | West Mifflin, PA | 19,506 | 45.2 | 39.0% | 22.8% |
| 18 | Carbondale, PA | 8,818 | 42.6 | 32.0% | 30.5% |
| 19 | Baldwin, PA | 21,266 | 43.2 | 36.0% | 28.5% |
| 20 | Oakmont, PA | 6,734 | 47.7 | 41.0% | 22.1% |
| 21 | Emmaus, PA | 11,644 | 40.9 | 39.0% | 33.7% |
| 22 | Wyomissing, PA | 11,067 | 49.7 | 34.0% | 17.1% |
| 23 | Exeter, PA | 5,509 | 50.9 | 27.0% | 23.0% |
| 24 | Somerset, PA | 6,030 | 43.8 | 32.0% | 24.2% |
| 25 | Brookhaven, PA | 8,268 | 43.6 | 34.0% | 32.8% |
| 26 | Monessen, PA | 6,876 | 46.9 | 35.0% | 21.9% |
| 27 | Duryea, PA | 5,047 | 41.7 | 40.0% | 21.9% |
| 28 | New Kensington, PA | 12,163 | 47.8 | 35.0% | 21.4% |
| 29 | Whitehall, PA | 14,909 | 44.8 | 39.0% | 22.2% |
| 30 | Olyphant, PA | 5,372 | 40.2 | 32.0% | 30.3% |
| 31 | New Holland, PA | 5,734 | 42.0 | 36.0% | 29.2% |
| 32 | Corry, PA | 6,209 | 42.4 | 33.0% | 22.2% |
| 33 | Palmerton, PA | 5,602 | 41.6 | 32.0% | 27.6% |
| 34 | Bellefonte, PA | 6,071 | 43.0 | 35.0% | 19.6% |
| 35 | Camp Hill, PA | 8,133 | 42.5 | 32.0% | 38.2% |
| 36 | Nazareth, PA | 6,015 | 43.7 | 27.0% | 28.9% |
| 37 | Nanticoke, PA | 10,606 | 42.0 | 32.0% | 29.0% |
| 38 | Birdsboro, PA | 5,106 | 38.1 | 45.0% | 27.6% |
| 39 | Monaca, PA | 5,587 | 39.3 | 37.0% | 27.5% |
| 40 | Mount Joy, PA | 8,274 | 39.4 | 39.0% | 25.2% |
| 41 | Punxsutawney, PA | 5,730 | 46.2 | 33.0% | 20.4% |
| 42 | Tyrone, PA | 5,447 | 40.0 | 35.0% | 24.4% |
| 43 | Forest Hills, PA | 6,397 | 44.7 | 35.0% | 17.9% |
| 44 | Lehighton, PA | 5,279 | 42.1 | 31.0% | 30.9% |
| 45 | New Cumberland, PA | 7,515 | 42.7 | 37.0% | 22.4% |
| 46 | Berwick, PA | 10,318 | 41.7 | 33.0% | 27.1% |
| 47 | Tamaqua, PA | 6,911 | 37.1 | 33.0% | 30.0% |
| 48 | Aliquippa, PA | 9,198 | 49.0 | 26.0% | 15.9% |
| 49 | Northampton, PA | 10,341 | 40.6 | 33.0% | 26.8% |
| 50 | Lititz, PA | 9,559 | 40.5 | 39.0% | 28.5% |
| 51 | Dunmore, PA | 14,082 | 40.1 | 32.0% | 24.5% |
| 52 | Milton, PA | 6,610 | 36.1 | 38.0% | 30.9% |
| 53 | Jeannette, PA | 8,790 | 46.2 | 31.0% | 21.3% |
| 54 | Crafton, PA | 6,044 | 44.0 | 37.0% | 18.1% |
| 55 | Connellsville, PA | 7,004 | 41.2 | 35.0% | 26.2% |
| 56 | Taylor, PA | 6,274 | 38.4 | 28.0% | 27.2% |
| 57 | Bradford, PA | 7,847 | 38.9 | 25.0% | 29.3% |
| 58 | Clairton, PA | 6,182 | 41.8 | 30.0% | 22.8% |
| 59 | Manheim, PA | 5,028 | 33.6 | 42.0% | 38.7% |
| 60 | South Williamsport, PA | 6,246 | 41.7 | 39.0% | 20.3% |
| 61 | Warren, PA | 9,353 | 43.8 | 29.0% | 23.2% |
| 62 | Clarks Summit, PA | 5,091 | 44.6 | 31.0% | 20.6% |
| 63 | Ridley Park, PA | 7,152 | 39.7 | 38.0% | 28.4% |
| 64 | West View, PA | 6,660 | 38.0 | 41.0% | 28.9% |
| 65 | Perkasie, PA | 9,130 | 37.1 | 38.0% | 28.4% |
| 66 | Norwood, PA | 5,926 | 41.0 | 34.0% | 30.5% |
| 67 | Sharon, PA | 13,143 | 43.8 | 26.0% | 24.9% |
| 68 | Hatboro, PA | 8,176 | 36.2 | 36.0% | 33.7% |
| 69 | Stroudsburg, PA | 5,897 | 47.7 | 11.0% | 20.8% |
| 70 | Mechanicsburg, PA | 9,402 | 38.4 | 30.0% | 25.0% |
| 71 | Dubois, PA | 7,509 | 37.7 | 33.0% | 24.9% |
| 72 | Bristol, PA | 9,862 | 38.9 | 32.0% | 31.8% |
| 73 | Mount Carmel, PA | 5,723 | 42.9 | 37.0% | 24.6% |
| 74 | Ephrata, PA | 13,738 | 36.0 | 36.0% | 30.9% |
| 75 | Altoona, PA | 43,821 | 39.7 | 36.0% | 27.7% |
| 76 | Titusville, PA | 5,262 | 41.9 | 30.0% | 22.6% |
| 77 | Pottsville, PA | 13,386 | 39.6 | 30.0% | 27.6% |
| 78 | Munhall, PA | 10,738 | 44.9 | 32.0% | 19.1% |
| 79 | New Castle, PA | 21,863 | 38.1 | 27.0% | 28.8% |
| 80 | Chambersburg, PA | 21,917 | 39.5 | 20.0% | 28.2% |
| 81 | Vandergrift, PA | 5,051 | 35.7 | 34.0% | 37.0% |
| 82 | Columbia, PA | 10,203 | 42.7 | 30.0% | 19.8% |
| 83 | Shillington, PA | 5,458 | 36.3 | 36.0% | 31.5% |
| 84 | Souderton, PA | 7,169 | 36.6 | 35.0% | 34.5% |
| 85 | Johnstown, PA | 18,429 | 44.0 | 25.0% | 21.6% |
| 86 | Canonsburg, PA | 9,672 | 37.6 | 34.0% | 25.3% |
| 87 | New Brighton, PA | 5,645 | 42.1 | 28.0% | 29.1% |
| 88 | Glenolden, PA | 7,190 | 38.1 | 35.0% | 33.0% |
| 89 | Clearfield, PA | 5,937 | 38.4 | 28.0% | 28.6% |
| 90 | Uniontown, PA | 9,913 | 42.6 | 27.0% | 21.5% |
| 91 | Mckeesport, PA | 17,749 | 42.1 | 22.0% | 23.3% |
| 92 | Castle Shannon, PA | 8,283 | 42.0 | 30.0% | 16.2% |
| 93 | Lansdale, PA | 18,727 | 37.9 | 25.0% | 31.9% |
| 94 | Waynesboro, PA | 11,009 | 36.8 | 22.0% | 33.5% |
| 95 | Oxford, PA | 5,724 | 36.6 | 15.0% | 40.5% |
| 96 | Carnegie, PA | 8,067 | 40.4 | 29.0% | 16.5% |
| 97 | Hanover, PA | 16,411 | 40.4 | 24.0% | 28.0% |
| 98 | Catasauqua, PA | 6,512 | 37.7 | 30.0% | 33.0% |
| 99 | Ambridge, PA | 6,937 | 40.7 | 27.0% | 25.1% |
| 100 | Coraopolis, PA | 5,510 | 37.4 | 27.0% | 24.7% |