This article is an opinion based on facts and is meant as infotainment. Don't freak out.
Swipe left for slideshow. Article continues below.
Advertisement
[adrotate banner="4″]
There's no denying it: there are plenty of places in Texas that are downright beautiful and full of excitement.
Unfortunately, not all towns and cities in TX are so lucky.
Just like in all U.S. States, there are definitely some boring places within Texas's borders. You know the places: the ones where everyone has an AARP card and the most exciting thing they do all day is post a picture of their grandchild on Facebook.
Like Heath, for instance. In our latest analysis, we found that this city was the most boring city in all of Texas. But don't feel bad if you're a resident of Heath. There are plenty of other boring, lackluster places in Texas as well.
Here they are. Try not to jump out of your seat with excitement:
Heath
Fair Oaks Ranch
Sunnyvale
Lago Vista
Fairview
Lucas
Helotes
Robinson
Santa Fe
Rockport
Before you get all upset if your city's name is on the list, rest assured that we didn't use personal opinion when it comes to what classifies a city or town as "boring" or "exciting". We crunched actual numbers to figure out which towns are statistically more boring.
By the way, where are the most exciting cities in Texas? They are College Station, San Marcos, Addison, Webster and Austin. That sounds about right.
Advertisement
[adrotate banner="5″]
How we determined the boring cities in the Lone Star State
To figure out how boring a place is, we rely on a complex algorithm that factors in things we generally think make people exciting, and then we figure out which cities have the least number of those exciting people. We used the U.S. Census data to gather the information. Here are some of the things people tend to think of as making a city's population boring:
% of Population Over 35 (higher is more boring)
% of Married Household (higher is more boring)
Average Age (higher is more boring)
% of Households With Kids (higher is more boring)
% of Households with People Over 65 (higher is more boring)
Population density (lower is more boring)
Then, our algorithm generates several lists of the cities that have plenty of residents with high rankings in all of these categories. After a crunching of the numbers, a list of all of the cities magically appears listing them from most boring to most exciting.
For this list, we used every Texas city that qualified for our rankings based on having a population of at least 5,000 residents. This keeps us from prejudicing our rankings by including very small pockets of retired people.
Grab your rocker and hold on.
1. Heath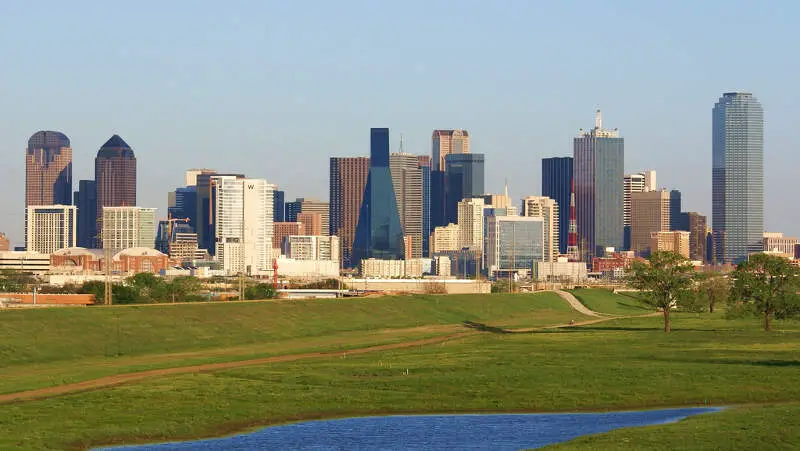 Population: 7,396
Average Age: 45.8
Married Households: 67.2%
Households With Kids: 38.9%
2. Fair Oaks Ranch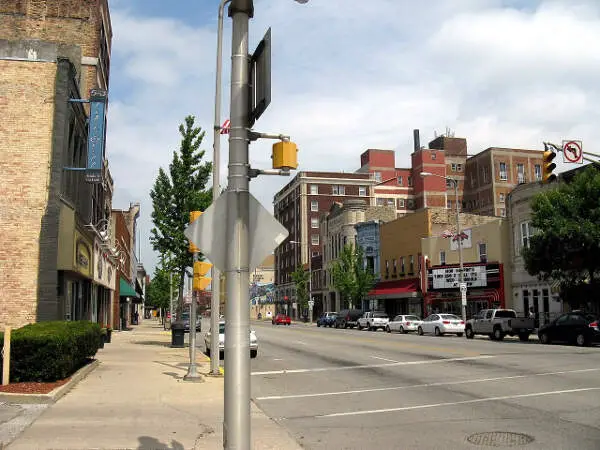 Source: Public Domain
Population: 6,411
Average Age: 50.7
Married Households: 77.5%
Households With Kids: 30.7%
3. Sunnyvale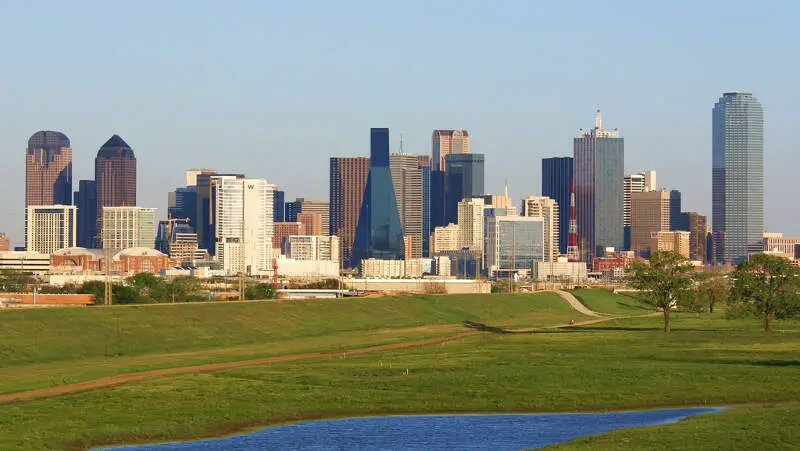 Population: 5,310
Average Age: 42.7
Married Households: 64.8%
Households With Kids: 40.2%
4. Lago Vista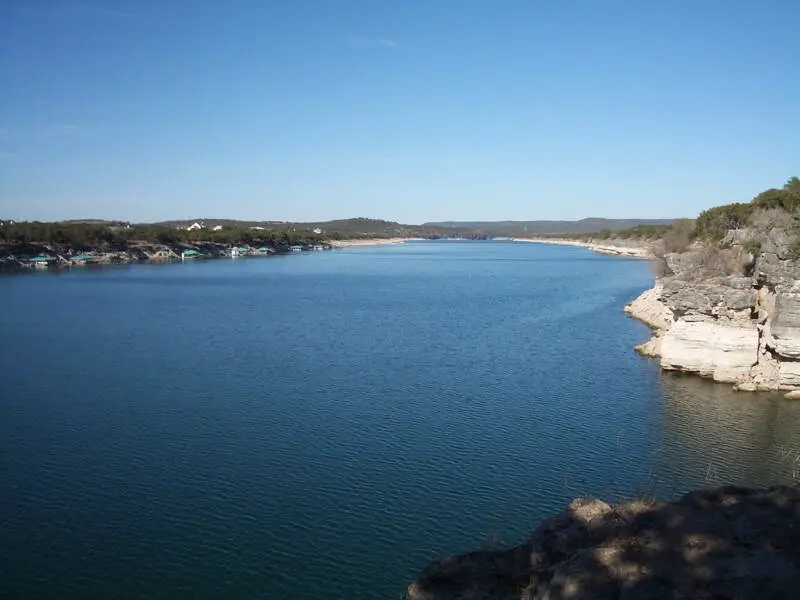 Population: 6,240
Average Age: 48.2
Married Households: 72.5%
Households With Kids: 25.6%
5. Fairview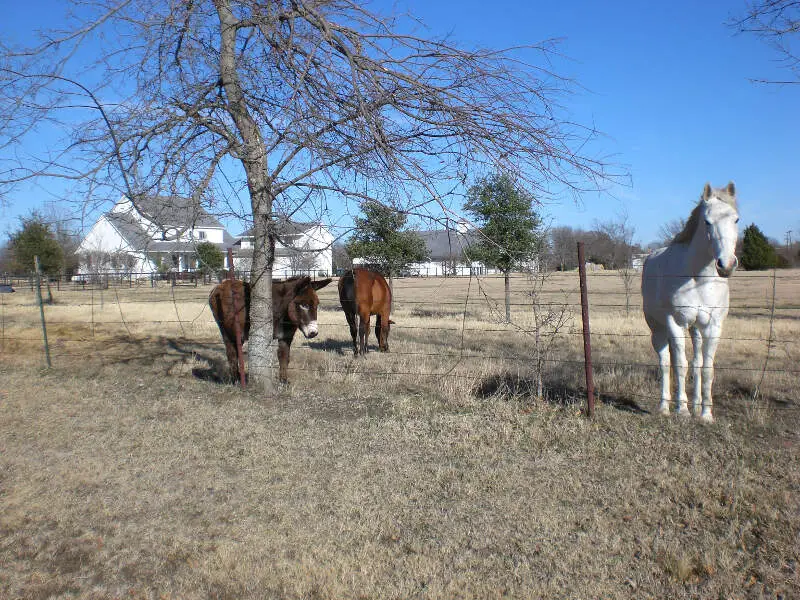 Population: 7,592
Average Age: 55.0
Married Households: 72.6%
Households With Kids: 23.2%
6. Lucas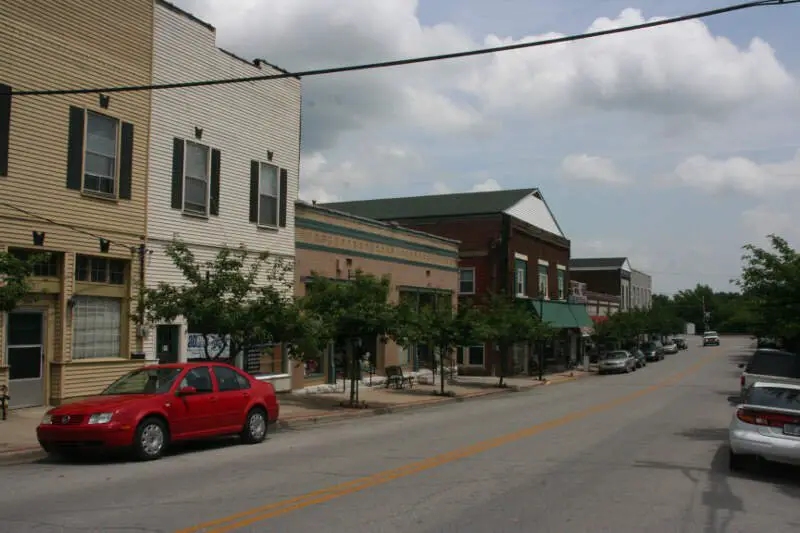 Source: Public Domain
Population: 5,607
Average Age: 39.9
Married Households: 71.1%
Households With Kids: 47.2%
7. Helotes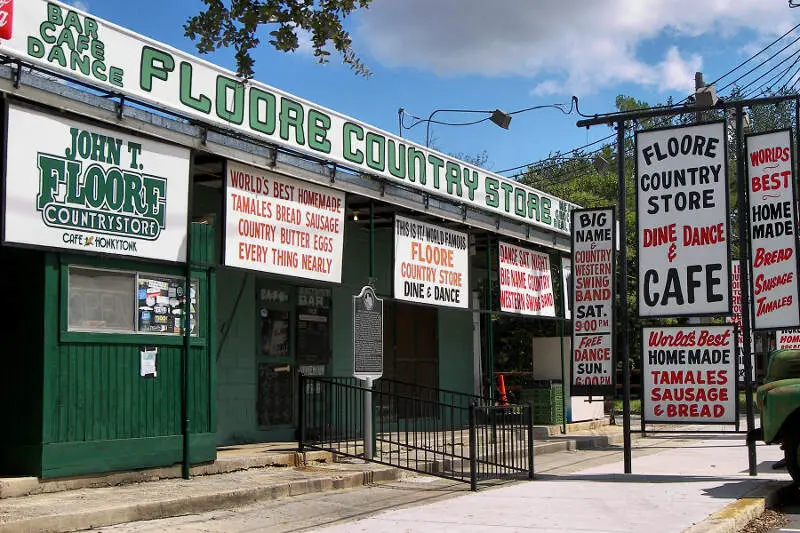 Population: 7,624
Average Age: 44.0
Married Households: 62.8%
Households With Kids: 36.6%
8. Robinson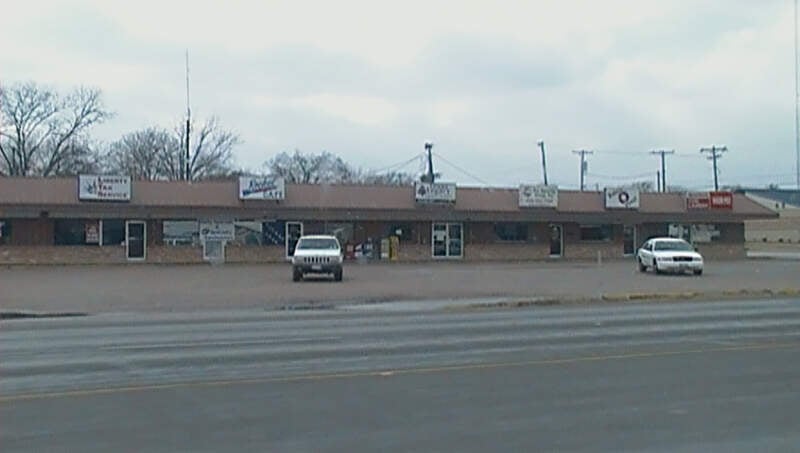 Population: 10,813
Average Age: 39.3
Married Households: 60.0%
Households With Kids: 42.6%
9. Santa Fe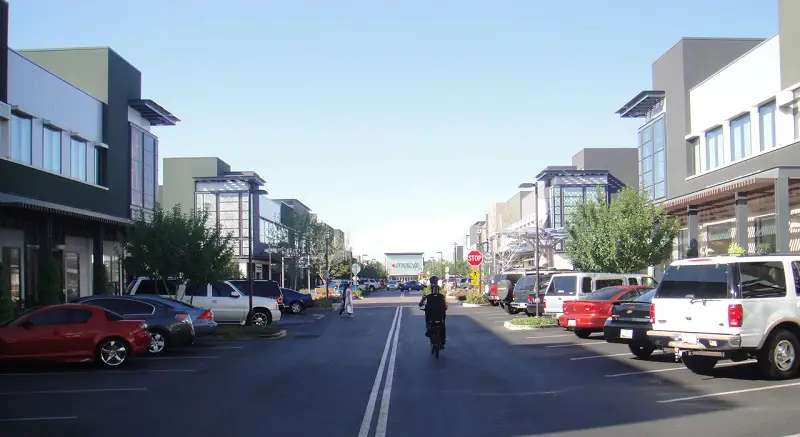 Source: Public Domain
Population: 12,409
Average Age: 40.5
Married Households: 58.9%
Households With Kids: 38.4%
10. Rockport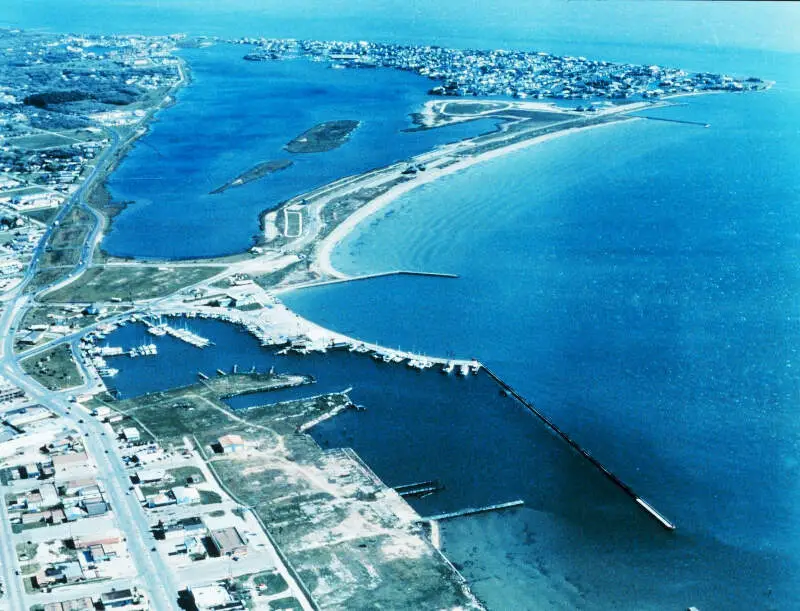 Population: 9,507
Average Age: 48.3
Married Households: 57.3%
Households With Kids: 27.4%
Now That You're Asleep
On a list like this, there are usually no winners, but since Texas isn't necessarily the most boring state in the United States, the cities on this list can at least take solace that there are, in fact, more boring cities in the country.
Just not these places.
Now that you're done reading this, you might love a hilarious "Visit Texas" commercial we found. Click here to watch it.
Detailed List Of Boring to Exciting Cities In Texas
| City | Rank |
| --- | --- |
| Heath | 1 |
| Fair Oaks Ranch | 2 |
| Sunnyvale | 3 |
| Lago Vista | 4 |
| Fairview | 5 |
| Lucas | 6 |
| Helotes | 7 |
| Robinson | 8 |
| Santa Fe | 9 |
| Rockport | 10 |
| Georgetown | 11 |
| Lakeway | 12 |
| Southlake | 13 |
| Woodway | 14 |
| Aransas Pass | 15 |
| White Oak | 16 |
| Robstown | 17 |
| Colleyville | 18 |
| Silsbee | 19 |
| Celina | 20 |
| Prosper | 21 |
| Burnet | 22 |
| Granbury | 23 |
| Gun Barrel City | 24 |
| Burkburnett | 25 |
| Kennedale | 26 |
| Fredericksburg | 27 |
| Trophy Club | 28 |
| Highland Park | 29 |
| Bellaire | 30 |
| La Feria | 31 |
| Friendswood | 32 |
| Highland Village | 33 |
| Decatur | 34 |
| Sugar Land | 35 |
| Floresville | 36 |
| Schertz | 37 |
| Brady | 38 |
| Lampasas | 39 |
| Slaton | 40 |
| Roma | 41 |
| Flower Mound | 42 |
| Midlothian | 43 |
| Gladewater | 44 |
| Rockwall | 45 |
| Marble Falls | 46 |
| Anna | 47 |
| Center | 48 |
| Port Neches | 49 |
| Windcrest | 50 |
| Keller | 51 |
| Liberty | 52 |
| Bastrop | 53 |
| Azle | 54 |
| West University Place | 55 |
| Kerrville | 56 |
| McGregor | 57 |
| Taylor | 58 |
| Sulphur Springs | 59 |
| Katy | 60 |
| Hitchcock | 61 |
| Red Oak | 62 |
| Melissa | 63 |
| Pleasanton | 64 |
| Carthage | 65 |
| Boerne | 66 |
| Seagoville | 67 |
| Lumberton | 68 |
| Port Isabel | 69 |
| Monahans | 70 |
| Bowie | 71 |
| Cameron | 72 |
| Post | 73 |
| Bridgeport | 74 |
| Breckenridge | 75 |
| Joshua | 76 |
| Mansfield | 77 |
| Sachse | 78 |
| Ingleside | 79 |
| Alamo | 80 |
| Murphy | 81 |
| Manvel | 82 |
| Muleshoe | 83 |
| Waxahachie | 84 |
| Coppell | 85 |
| Terrell | 86 |
| Weatherford | 87 |
| Missouri City | 88 |
| Benbrook | 89 |
| Sweetwater | 90 |
| Sealy | 91 |
| Royse City | 92 |
| Atlanta | 93 |
| Seguin | 94 |
| Princeton | 95 |
| Eagle Pass | 96 |
| Denison | 97 |
| Ennis | 98 |
| Temple | 99 |
| Livingston | 100 |
| Paris | 101 |
| Gonzales | 102 |
| Cleburne | 103 |
| Tomball | 104 |
| Rowlett | 105 |
| Texas City | 106 |
| Edna | 107 |
| Manor | 108 |
| Snyder | 109 |
| Alamo Heights | 110 |
| Orange | 111 |
| New Braunfels | 112 |
| Burleson | 113 |
| Frisco | 114 |
| Forney | 115 |
| Yoakum | 116 |
| Vidor | 117 |
| Dickinson | 118 |
| Littlefield | 119 |
| Del Rio | 120 |
| Elgin | 121 |
| Fate | 122 |
| El Campo | 123 |
| Palestine | 124 |
| Lamesa | 125 |
| Luling | 126 |
| Childress | 127 |
| Pearland | 128 |
| Leander | 129 |
| Anthony | 130 |
| Graham | 131 |
| Corinth | 132 |
| Iowa Park | 133 |
| Hewitt | 134 |
| Pampa | 135 |
| Henderson | 136 |
| Selma | 137 |
| Bonham | 138 |
| Pflugerville | 139 |
| Greenville | 140 |
| League City | 141 |
| Jersey Village | 142 |
| Port Lavaca | 143 |
| Allen | 144 |
| Gainesville | 145 |
| Weslaco | 146 |
| Whitehouse | 147 |
| Grapevine | 148 |
| Hutchins | 149 |
| Crockett | 150 |
| San Benito | 151 |
| Cleveland | 152 |
| Mission | 153 |
| Dayton | 154 |
| Mercedes | 155 |
| La Marque | 156 |
| Lufkin | 157 |
| Harlingen | 158 |
| Lake Jackson | 159 |
| Pearsall | 160 |
| DeSoto | 161 |
| Dalhart | 162 |
| Forest Hill | 163 |
| Kermit | 164 |
| Groves | 165 |
| Diboll | 166 |
| Marshall | 167 |
| Plano | 168 |
| Rio Grande City | 169 |
| Keene | 170 |
| Saginaw | 171 |
| McKinney | 172 |
| Cedar Hill | 173 |
| Vernon | 174 |
| Rusk | 175 |
| Deer Park | 176 |
| Socorro | 177 |
| Palmview | 178 |
| Cedar Park | 179 |
| Andrews | 180 |
| La Porte | 181 |
| Brenham | 182 |
| Lockhart | 183 |
| Marlin | 184 |
| Sinton | 185 |
| Cuero | 186 |
| Bridge City | 187 |
| Wylie | 188 |
| Carrizo Springs | 189 |
| Alvin | 190 |
| Corsicana | 191 |
| Little Elm | 192 |
| Brownsville | 193 |
| Mineral Wells | 194 |
| Sanger | 195 |
| Lindale | 196 |
| Bay City | 197 |
| Alice | 198 |
| Nederland | 199 |
| Duncanville | 200 |
| Pecos | 201 |
| Kirby | 202 |
| Cibolo | 203 |
| Freeport | 204 |
| Richland Hills | 205 |
| Kilgore | 206 |
| Kaufman | 207 |
| Kyle | 208 |
| Donna | 209 |
| Big Spring | 210 |
| Progreso | 211 |
| Leon Valley | 212 |
| Jacinto City | 213 |
| Crowley | 214 |
| Pharr | 215 |
| Live Oak | 216 |
| Plainview | 217 |
| Levelland | 218 |
| Jasper | 219 |
| Hutto | 220 |
| Wharton | 221 |
| Los Fresnos | 222 |
| Sherman | 223 |
| Bedford | 224 |
| Alpine | 225 |
| Texarkana | 226 |
| Port Arthur | 227 |
| Hidalgo | 228 |
| Raymondville | 229 |
| Athens | 230 |
| Carrollton | 231 |
| North Richland Hills | 232 |
| Perryton | 233 |
| Galena Park | 234 |
| Brownfield | 235 |
| Brownwood | 236 |
| Portland | 237 |
| Converse | 238 |
| Hurst | 239 |
| Hillsboro | 240 |
| Harker Heights | 241 |
| Mount Pleasant | 242 |
| Fort Stockton | 243 |
| Dumas | 244 |
| Buda | 245 |
| Glenn Heights | 246 |
| Rockdale | 247 |
| Bellmead | 248 |
| Midland | 249 |
| Victoria | 250 |
| McAllen | 251 |
| Hereford | 252 |
| Uvalde | 253 |
| Gatesville | 254 |
| Wake Village | 255 |
| San Juan | 256 |
| Longview | 257 |
| Hondo | 258 |
| Crystal City | 259 |
| Lancaster | 260 |
| Horizon City | 261 |
| Alton | 262 |
| Galveston | 263 |
| Farmers Branch | 264 |
| Jacksonville | 265 |
| Richardson | 266 |
| Copperas Cove | 267 |
| Angleton | 268 |
| Navasota | 269 |
| River Oaks | 270 |
| University Park | 271 |
| El Paso | 272 |
| Baytown | 273 |
| Seminole | 274 |
| Mexia | 275 |
| Garland | 276 |
| Conroe | 277 |
| Round Rock | 278 |
| Lake Dallas | 279 |
| Borger | 280 |
| Amarillo | 281 |
| Seabrook | 282 |
| Universal City | 283 |
| Laredo | 284 |
| Corpus Christi | 285 |
| Grand Prairie | 286 |
| Beaumont | 287 |
| Rosenberg | 288 |
| Roanoke | 289 |
| Mesquite | 290 |
| Elsa | 291 |
| San Angelo | 292 |
| Watauga | 293 |
| South Houston | 294 |
| Edinburg | 295 |
| Belton | 296 |
| Wichita Falls | 297 |
| Pasadena | 298 |
| Balch Springs | 299 |
| White Settlement | 300 |
| Humble | 301 |
| Abilene | 302 |
| Willis | 303 |
| Haltom City | 304 |
| Everman | 305 |
| Tyler | 306 |
| Richmond | 307 |
| Killeen | 308 |
| Fort Worth | 309 |
| Odessa | 310 |
| Stafford | 311 |
| Beeville | 312 |
| The Colony | 313 |
| Arlington | 314 |
| San Antonio | 315 |
| Clute | 316 |
| Lewisville | 317 |
| Irving | 318 |
| Hempstead | 319 |
| Lacy-Lakeview | 320 |
| Euless | 321 |
| Kingsville | 322 |
| Commerce | 323 |
| Waco | 324 |
| Prairie View | 325 |
| Houston | 326 |
| Huntsville | 327 |
| Bryan | 328 |
| Lubbock | 329 |
| Denton | 330 |
| Nacogdoches | 331 |
| Dallas | 332 |
| Stephenville | 333 |
| Canyon | 334 |
| Austin | 335 |
| Webster | 336 |
| Addison | 337 |
| San Marcos | 338 |
| College Station | 339 |