Swipe left for slideshow. Article continues below.
There are lots of people who throw the term 'ghetto' around. But where is the actual ghetto in Pennsylvania?
How do you decide if a place is ghetto or not? You ask the internet. According to the Urban Dictionary, a ghetto is defined as:
"urban; of or relating to (inner) city life" and "poor; of or relating to the poor life."
Using that criteria, it's not hard to scrape the internet, run some scientific data on where ghettos might exist in a state, and then put out a list.
After analyzing all cities with a decent amount of people in them, we came up with this list as the most ghetto places in Pennsylvania:
What? Philadelphia, say it ain't so.
Read on below to see where your home town ranked and why.
For more Pennsylvania reading, check out:
What ghetto criteria did we use?
In order to rank the most ghetto places in Pennsylvania, we had to determine what criteria defines a ghetto city or neighborhood.
Since a ghetto is defined as a poor area, we used income levels, crime, and education levels as a guide to determine where the most broke citizens in a state live.
Additionally, the staples of inner city life include cheap and discounted retail outlets.
We started by making a list of every place in Pennsylvania with more than 5,000 people based on the 2013 American Community Survey. That left us with over 250 places in the Keystone State.
We threw a lot of criteria at this one in order to get the best, most complete results possible. Using Yelp and Area Vibes, this is the criteria we used:
Household income levels
High school graduation rates
Number of convenience stores
Number of drug stores
Number of discount stores
Crime
Note: For the sake of getting reliable numbers, we counted places within a city's border, as well as within a short driving distance.
All of these results are listed in a per capita basis. Meaning number of stores per person in a state. Additionally, high school graduation rates are determined by looking at the total number of people who live in a city, not the current graduation rate of an area's high schools.
1. Chester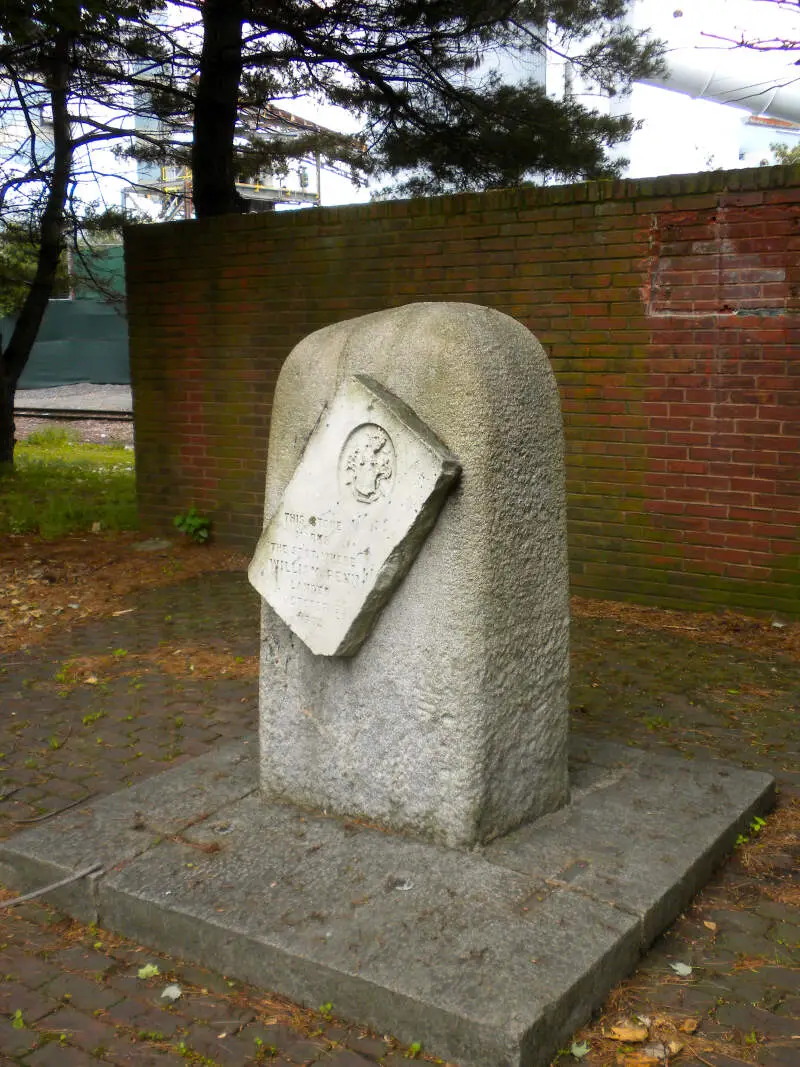 Income: $27,526
Drop out rate: 29%
Crime: 7th highest
If you haven't been through Chester, know this: It's dangerous and uneducated. This southern Philly suburb along the Delaware just might be the most ghetto area in the entire state of Pennsylvania.
Crime is the 7th highest in the state in Chester, where there were 22 murders in 2013, and where people who spend a year in Chester city limits had a 1 in 46 chance of being the victim of a violent crime. That means raped, attacked or killed.
The incomes here are a tad above what the government considers the poverty line.
2. Reading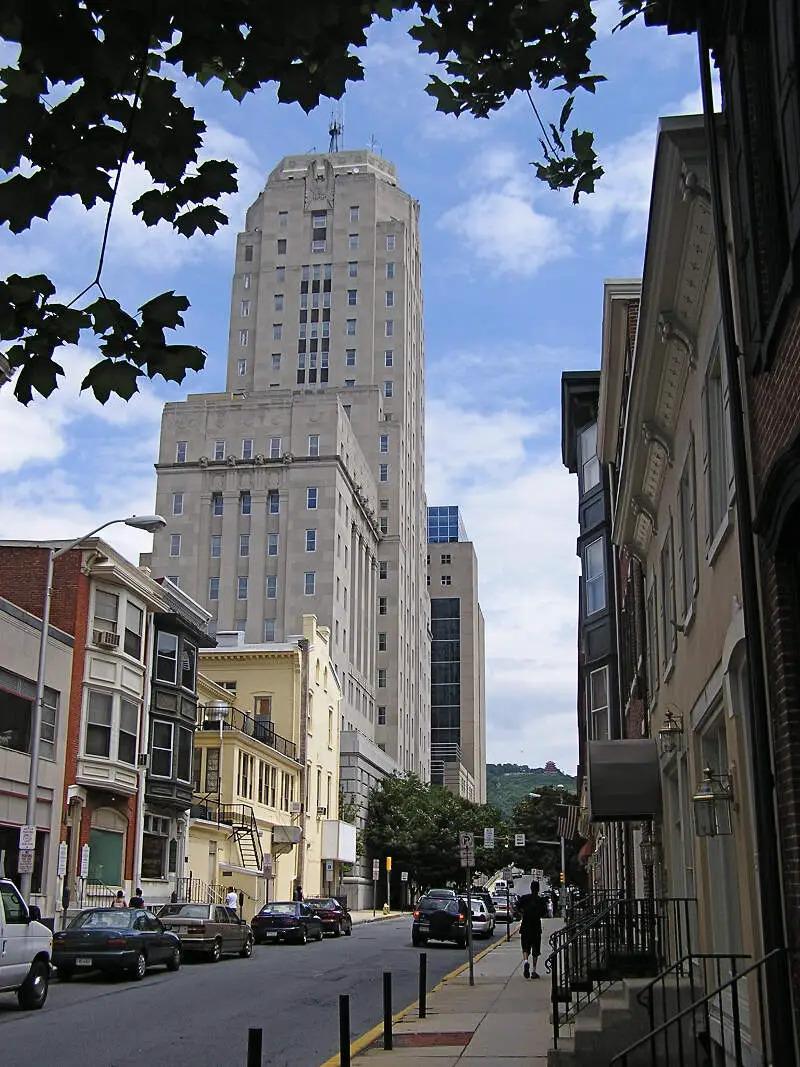 Income: $27,206
Drop out rate: 43%
Crime: 15th highest
You can tell who wasn't reading in high school. Nearly half of the residents here never got a high school diploma, which is one of the highest dropout rates in the nation. It's Especially high for such a large city.
Incomes in Reading are right at where they are in Chester. People here are straight up struggling; almost a quarter of the population lives below the poverty line. The New York Times called Reading the nation's poorest city back in 2012.
Crime is also horrible here, and doesn't look to be improving.
3. Shamokin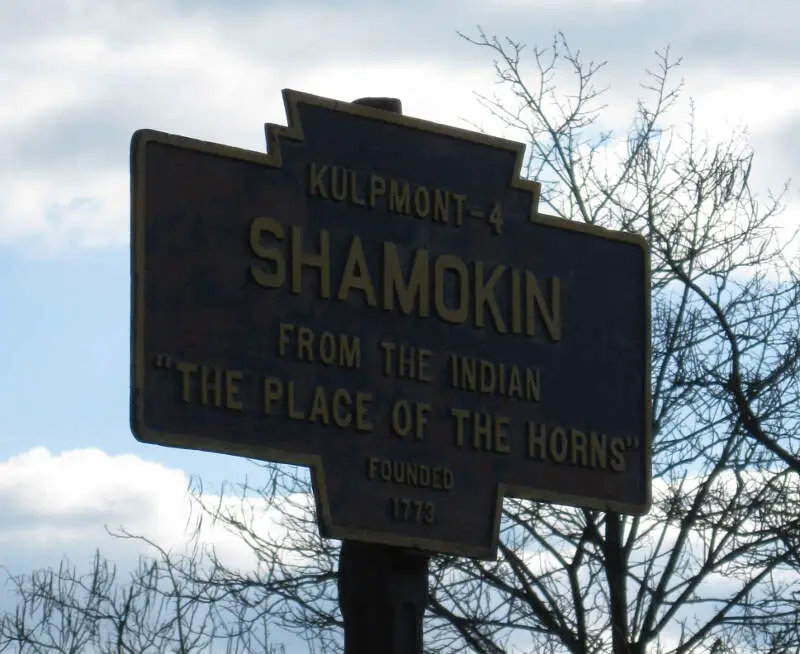 Income: $30,675
Drop out rate: 25%
Drug stores: 14th highest
Shamokin is a teeny place on the western edge of the coal region in Northumberland County. It's officially been classified as a 'distressed city,' meaning banks refuse to give the city loans anymore. And back in 2013, this community had to cut police officers to get the city under budget.
While it's not a particularly dangerous place, it's a poor place that's highly uneducated. And the internet seems to agree with this ranking. Many folks on City Data said Shamokin is one of the worst places in the state.
Twitter had lots to say as well:
"How many more crackhouses and meth labs does shamokin need for it to be 'ghetto'? Aren't poverty, crime and drug rates what defines ghetto?"
4. York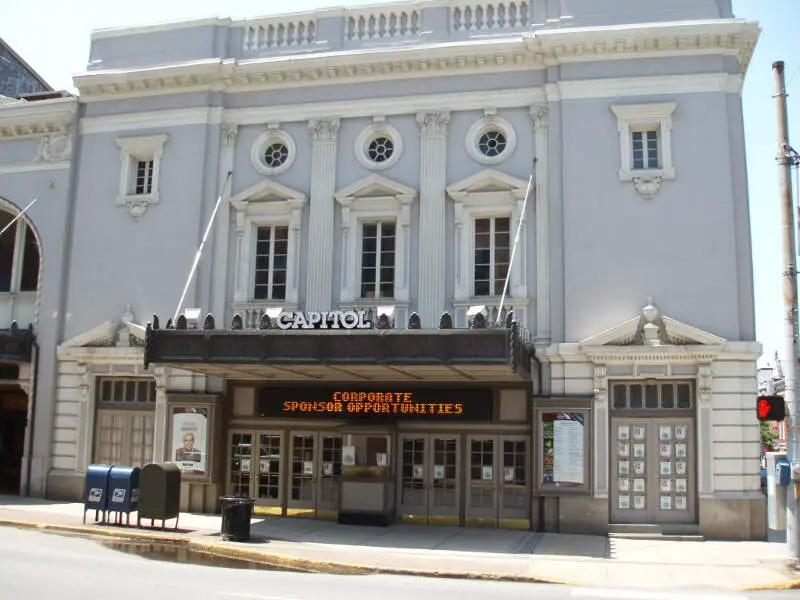 Income: $30,251
Drop out rate: 34%
Crime: 8th highest
More than a third of the residents of York are walking around without even a high school education, and crime is off the charts as well. People who spend a year within York's borders have a 1 in 29 chance of being robbed or otherwise victimized by a property crime.
And, there were 12 murders here just two years ago.
1 in 5 residents lives below the poverty line, and as of this writing, 8% were unemployed.
5. McKees Rocks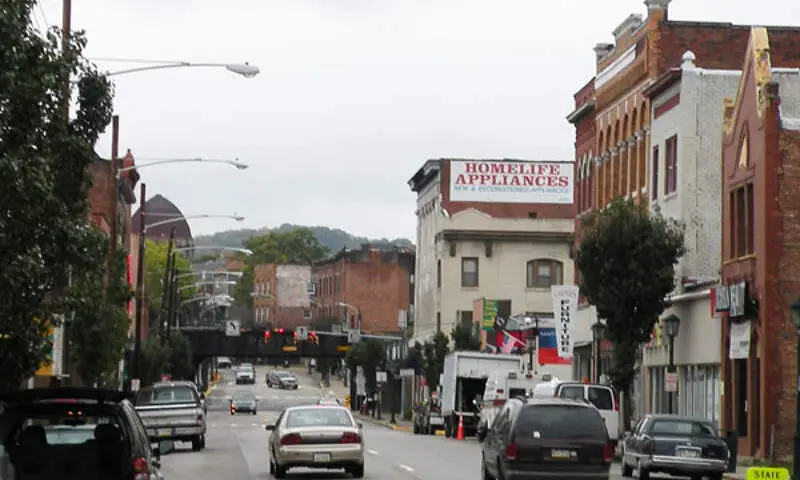 Income: $23,656
Drop out rate: 21%
Crime: 2nd highest
If you haven't heard of McKees Rocks, you have now. Also known as "The Rocks," small this borough just outside of Pittsburgh is statistically the 2nd most dangerous place in the state, and just about the poorest as well.
If a family of four earns $25,000 a year, that's considered the poverty line. In McKees Rocks, the average family earns even less than that.
You have a 1 in 20 chance of being robbed here every year you're within borough limits, and there was a murder here a couple of years ago.
Twitter seemed to agree:
"McKees Rocks might be the most ghetto place in Pittsburgh."
6. Harrisburg

Income: $34,011
Drop out rate: 27%
Crime: Highest in PA
Where is the most dangerous place in the state? According to the FBI, it's Harrisburg. Is that a surprise?
According to Sperling's Best Places, the metro area around the capital of PA is the 7th most dangerous in the entire nation. That factored in murders, rapes, robberies and assaults.
While Harrisburg was called one of the best cities in the nation to raise a family by Forbes three years ago, other leading websites have brought to attention the city's economic woes. As it stands, a majority of the population struggles to make ends meet, and a quarter of the population here lives below the poverty line.
Harrisburg also has the 4th highest number of convenience stores in the state. Sociologists have indicated that these types of shopping experiences are a staple of inner-city life.
7. McKeesport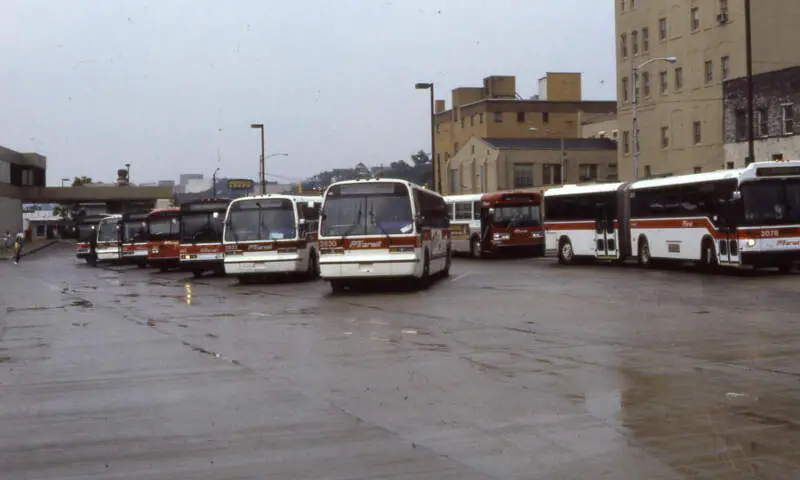 Income: $26,608
Drop out rate: 20%
Crime: 10th highest
Another Pittsburgh suburb, McKeesport, has seen its population shrink over time due to the steel industry woes. But that's no different than lots of other places in this entire region.
While the unemployment rate isn't horrible here, it seems that most of the jobs in the area are very blue collar. And this city is statistically the 10th most dangerous place in the state. Every year you're here, you have a 1 in 30 chance of a property crime occurring, and 7 people were murdered here just two years ago.
Twitter had some agreement on this matter:
"I wonder what mckeesport was like before it was ghetto"
8. Philadelphia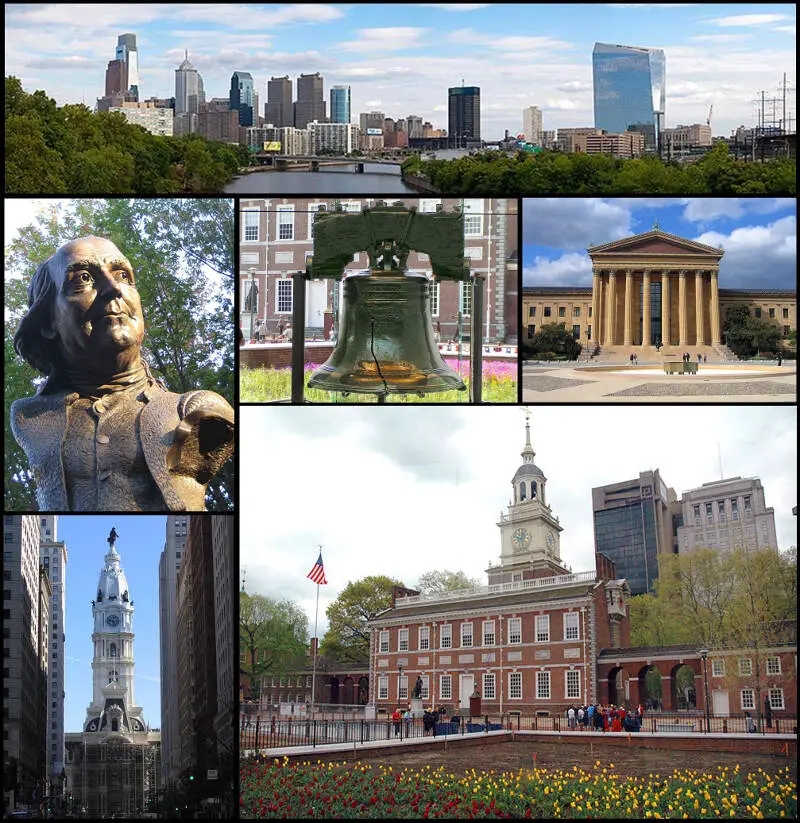 Income: $37,016
Drop out rate: 24%
Crime: 14th highest
Sure, there is a lot to love about Philadelphia. As a city, it's 9th in the world for economic output, and it's home to many Fortune 500 companies.
But most of Philadelphia is ghetto, when you look at the data. A majority of the population struggles to pay their bills monthly, and as the professional portion of the population continues to flee for the surrounding suburbs, this is an issue that the city will have to contend with for years to come.
Crime is rampant here – it's the 10th most dangerous place in the state. Philadelphia saw almost 250 murders a few years back, and more than 70,000 people were victimized at the hands of a criminal. That means every single day, 191 people in the City of Brotherly Love was attacked, raped, robbed or otherwise had something of theirs damaged or stolen.
9. Lancaster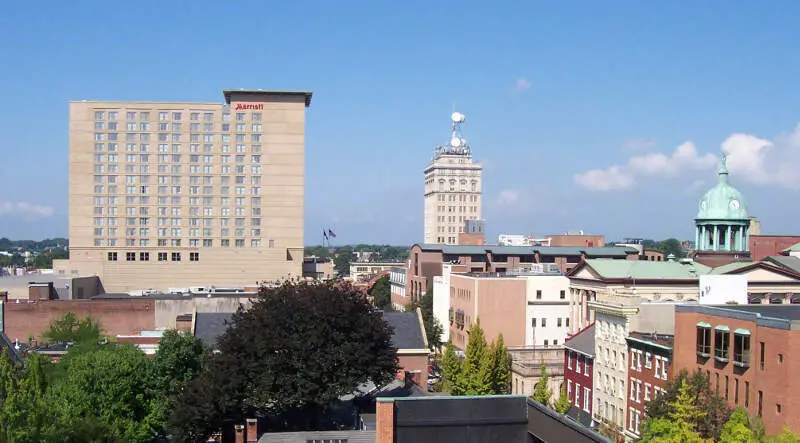 Income: $33,619
Drop out rate: 31%
Crime: 13th highest
Lancaster's population isn't the most unemployed, nor are they the poorest. But across the board, Lancaster is in the top 15% in just about every category we measured.
More than 1 in 3 people is uneducated here, and crime is way above normal. Plus, the concentration of drug stores, convenience stores and discount outlets is just about as high in Lancaster as it is anywhere else in PA.
10. Coatesville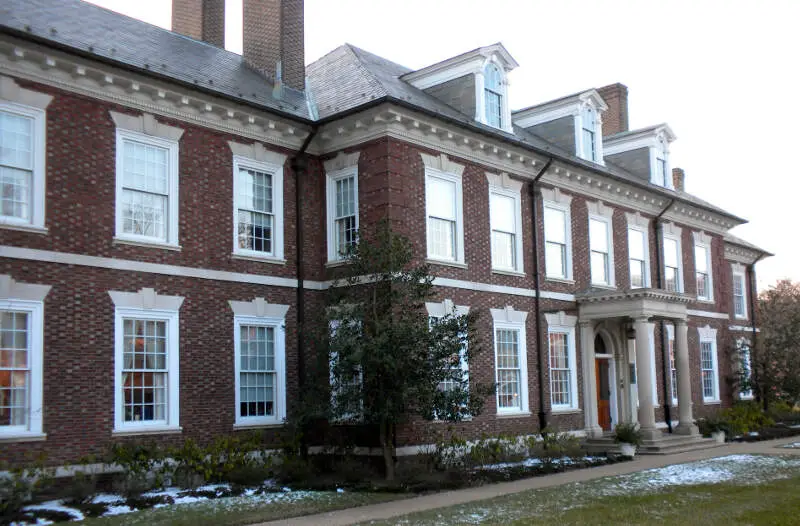 Income: $34,625
Drop out rate: 25%
Crime: 9th highest
A half hour west of Philly is the small city of Coatesville. You know things are bad here when a recent ambitious development project aimed at razing large sections of run down and abandoned public housing tracts caused a huge amount of controversy.
Lots of people on Twitter seemed to agree.
"'Where you from?" 'coatesville' *drops jaw* 'wait you're not ghetto' why does this occur to me everyday?"
There You Have It
If you're measuring the locations in Pennsylvania where there are a high number of poor and uneducated residents, and where there are a high number of discounted shopping stores, this is an accurate list.
Pittsburgh ranked 38th out of the 252 places we ranked.
Additionally, here are the least ghetto places in PA:
Glenshaw (Pop. 8,872)
Richboro (Pop. 6,933)
Upper St. Clair (Pop. 19,394)
Mountain Top (Pop. 10,990)
Allison Park (Pop. 23,493)
If you want to check out an eye-opening video which captured up and close, images of the coolest (and most ghetto) abandoned buildings in Philadelphia, we found a great one here that you can watch.
Once you're done, you might just enjoy the 10 Drunkest Cities In Pennsylvania. Number three might surprise you.
Or, you can watch a hilarious video called, 'Things Pittsburgh People NEVER Say' Some serious LOLs here.
Desktop users, below is a chart of the top 100 ghetto cities in PA, along with their crime rates: