Do you live in one of the most miserable places in Colorado?
Only a third of Coloradans say they are truly happy. That's too bad, considering that folks in Colorado don't really have it too bad in the grand scheme of things.
But, we were curious – which Colorado cities might be the most miserable? We're about to find out, using Saturday Night Science and data.
After analyzing the 78 largest cities, we sadly present the most miserable cities in the Centennial State.
---
Table Of Contents: Top Ten | Methodology | Summary | Table
---
The 10 Most Miserable Places In Colorado
Read on below to see how we crunched the numbers and how your town ranked. If you have a smile on your face, you probably don't live in one of these cities.
Oh, and by the way, Durango is the happiest place in Colorado.
For more Colorado reading, check out:
The 10 Most Miserable Places In Colorado For 2023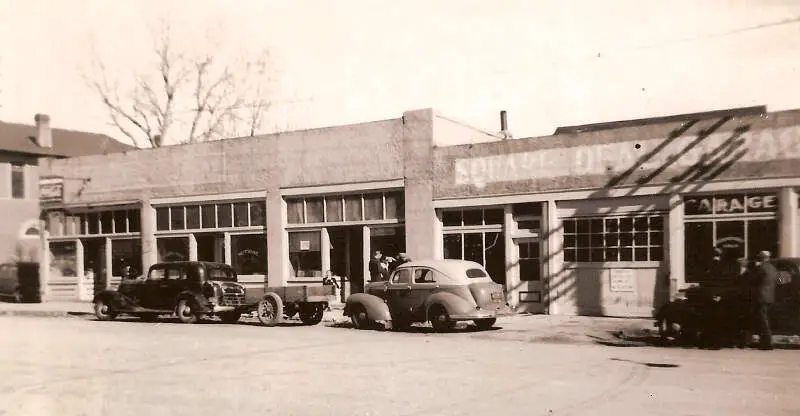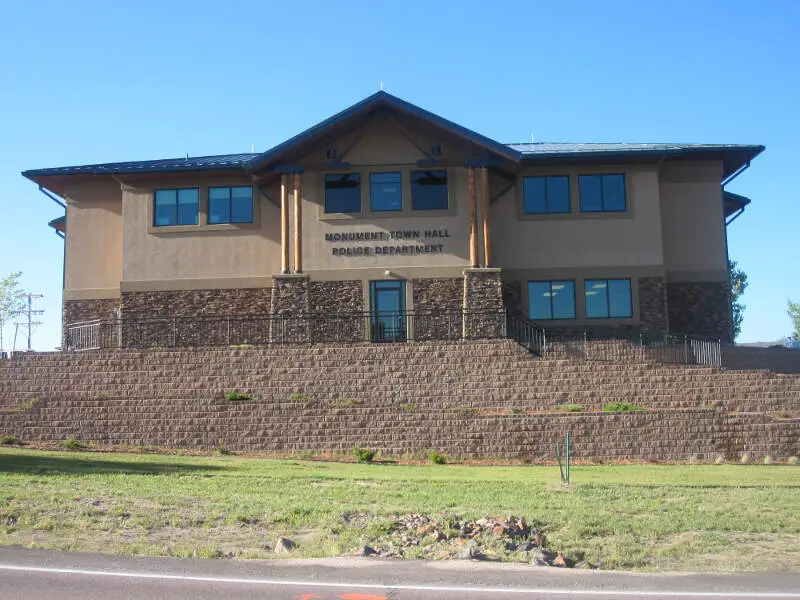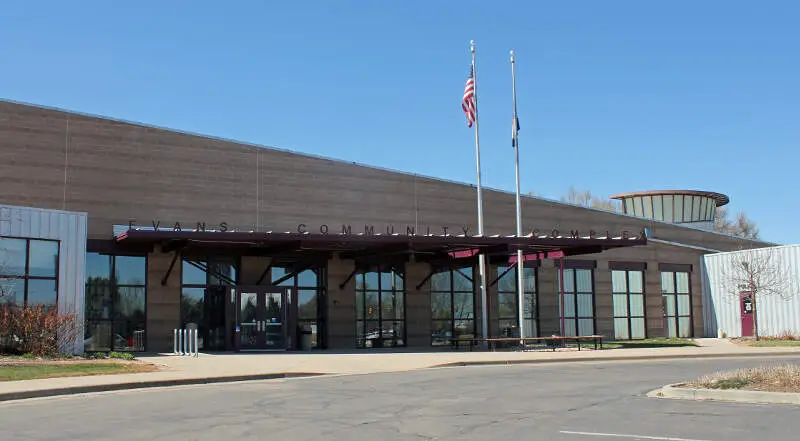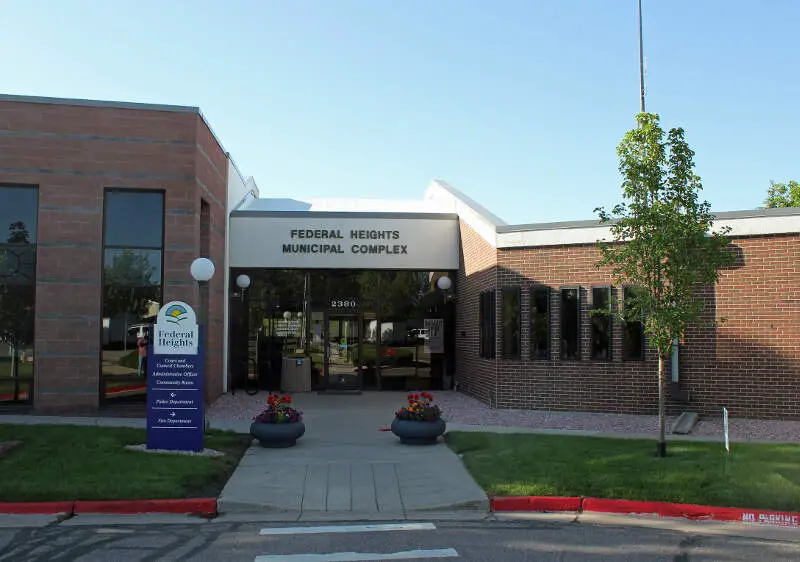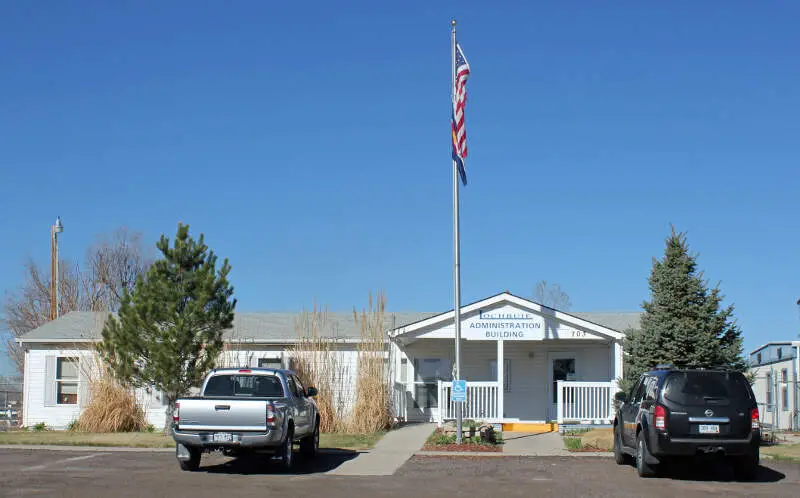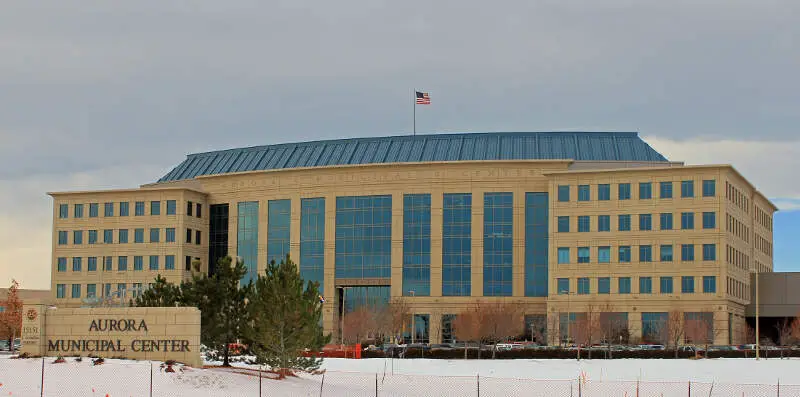 Source: Public domain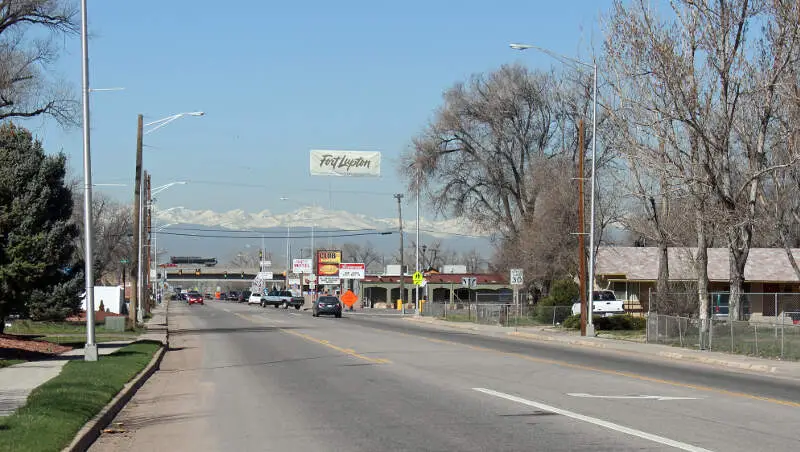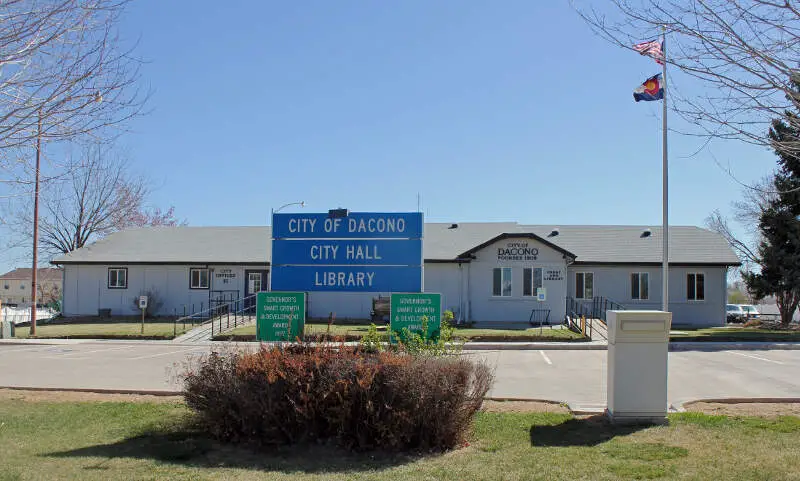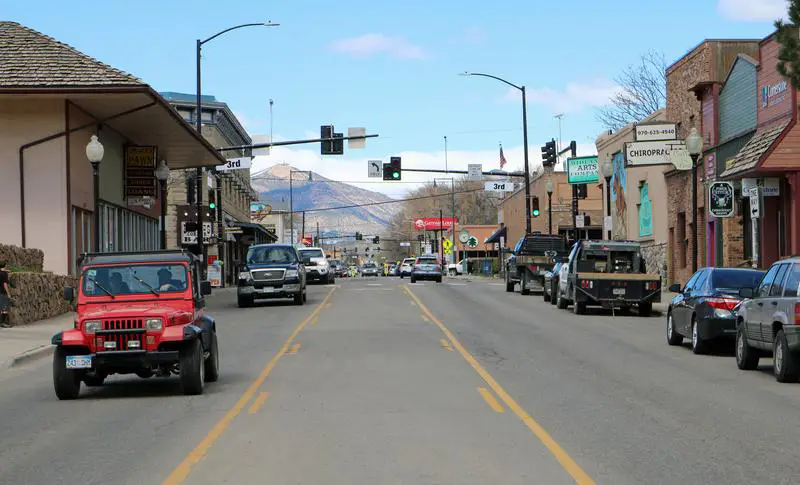 Methodology: How We Measured The Most Miserable Cities In The Centennial State
To rank the unhappiest places in Colorado, we had to determine what criteria make people happy. It isn't a stretch to assume that happy people earn great salaries, are relatively stress-free, and have a stable home life.
So we went to the Census's American Community Survey 2017-2021 report for the happy criteria, flipped the list with Saturday Night Science, and it spit out the answer.
Like magic.
Here are the criteria we used to measure misery:
Percentage of residents with a college degree
Average commute times
Unemployment rates
Cost of living
% of married couples
% of families with kids
Poverty rate
After we decided on the criteria, we gathered the data for the 78 places in Colorado with over 5,000 people.
We then ranked each place from one to 78 for each of the seven criteria, with a score of one being the most miserable (Any ties were given to the larger place).
Next, we averaged the seven rankings into a Miserable Index for each place with the lowest overall Miserable Index "earning" the title "Most Miserable City In Colorado."
If you'd like to see the complete list of states, most miserable to happiest, scroll to the bottom of this post to see the unabridged chart.
We updated this article for 2023, and it's our tenth time ranking the most miserable cities in Colorado.
There You Have It – The Least Happy Cities In Colorado
As we said earlier, trying to determine the most miserable cities in Colorado is usually a subjective matter.
But if you're analyzing cities where people are not stable, where you're stuck in traffic, and no one spent the time to go to college, then this is an accurate list.
If you're curious enough, here are the happiest cities in Colorado, according to science:
Durango
Steamboat Springs
Boulder
For more Colorado reading, check out:
Miserable Cities In Colorado For 2023
| Rank | City | Population | Poverty Level | Median Home Value | % Married | % Kids |
| --- | --- | --- | --- | --- | --- | --- |
| 1 | Fountain, CO | 29,495 | 7.9% | $284,900 | 9.0% | 42.44% |
| 2 | Monument, CO | 10,026 | 3.2% | $417,900 | 8.0% | 32.8% |
| 3 | Evans, CO | 21,727 | 17.7% | $259,000 | 16.0% | 48.34% |
| 4 | Federal Heights, CO | 14,111 | 20.1% | $74,600 | 10.0% | 38.4% |
| 5 | Lochbuie, CO | 7,730 | 3.7% | $293,500 | 22.0% | 41.57% |
| 6 | Aurora, CO | 383,496 | 10.2% | $350,200 | 10.0% | 34.11% |
| 7 | Woodland Park, CO | 7,854 | 7.1% | $356,300 | 7.0% | 26.97% |
| 8 | Fort Lupton, CO | 7,947 | 9.6% | $306,100 | 20.0% | 31.38% |
| 9 | Dacono, CO | 6,084 | 6.5% | $347,500 | 22.0% | 44.49% |
| 10 | Rifle, CO | 10,325 | 7.0% | $301,100 | 24.0% | 43.04% |
| 11 | Brighton, CO | 39,895 | 7.8% | $366,200 | 22.0% | 40.31% |
| 12 | Thornton, CO | 140,538 | 8.2% | $376,900 | 18.0% | 40.78% |
| 13 | Firestone, CO | 15,949 | 3.5% | $399,900 | 19.0% | 41.96% |
| 14 | Frederick, CO | 14,127 | 2.9% | $421,200 | 21.0% | 42.3% |
| 15 | Northglenn, CO | 37,899 | 8.4% | $351,500 | 18.0% | 34.43% |
| 16 | Commerce City, CO | 61,516 | 9.8% | $364,600 | 21.0% | 46.83% |
| 17 | Milliken, CO | 8,122 | 2.7% | $336,000 | 33.0% | 36.16% |
| 18 | Castle Rock, CO | 71,037 | 3.6% | $472,800 | 15.0% | 45.26% |
| 19 | Greeley, CO | 107,014 | 15.3% | $296,300 | 15.0% | 34.28% |
| 20 | Erie, CO | 29,367 | 4.0% | $565,500 | 13.0% | 48.3% |
| 21 | Colorado Springs, CO | 475,282 | 10.9% | $324,100 | 9.0% | 30.14% |
| 22 | Delta, CO | 9,036 | 16.3% | $195,500 | 19.0% | 26.54% |
| 23 | Cortez, CO | 8,742 | 15.8% | $174,800 | 14.0% | 31.27% |
| 24 | Berthoud, CO | 10,188 | 2.9% | $399,000 | 18.0% | 31.23% |
| 25 | Wellington, CO | 10,769 | 11.4% | $351,000 | 24.0% | 39.68% |
| 26 | Brush, CO | 5,323 | 13.9% | $205,200 | 34.0% | 45.81% |
| 27 | John, CO | 16,596 | 7.3% | $407,900 | 28.0% | 37.5% |
| 28 | Parker, CO | 57,311 | 3.0% | $475,400 | 14.0% | 44.98% |
| 29 | Fort Morgan, CO | 11,483 | 13.6% | $215,100 | 21.0% | 41.58% |
| 30 | Glenwood Springs, CO | 10,017 | 9.0% | $465,600 | 10.0% | 28.31% |
| 31 | La Junta, CO | 7,282 | 25.4% | $98,100 | 19.0% | 24.95% |
| 32 | Windsor, CO | 31,972 | 3.5% | $452,000 | 19.0% | 36.71% |
| 33 | Westminster, CO | 115,535 | 6.6% | $388,300 | 16.0% | 28.14% |
| 34 | Sheridan, CO | 6,090 | 13.1% | $280,700 | 17.0% | 24.74% |
| 35 | Avon, CO | 6,209 | 15.8% | $531,600 | 4.0% | 31.84% |
| 36 | Severance, CO | 7,691 | 0.7% | $404,600 | 30.0% | 47.69% |
| 37 | Fruita, CO | 13,296 | 7.8% | $259,300 | 26.0% | 40.29% |
| 38 | Lamar, CO | 7,636 | 20.3% | $105,700 | 19.0% | 35.64% |
| 39 | Alamosa, CO | 9,704 | 19.9% | $154,500 | 17.0% | 28.31% |
| 40 | Loveland, CO | 75,938 | 8.0% | $359,400 | 15.0% | 24.86% |
| 41 | Superior, CO | 13,283 | 3.4% | $660,000 | 8.0% | 47.41% |
| 42 | Pueblo, CO | 111,424 | 21.0% | $163,400 | 22.0% | 28.85% |
| 43 | Craig, CO | 9,026 | 17.3% | $182,100 | 17.0% | 33.72% |
| 44 | Longmont, CO | 98,789 | 8.2% | $423,300 | 11.0% | 28.78% |
| 45 | Eagle, CO | 7,420 | 5.9% | $614,400 | 10.0% | 50.07% |
| 46 | Trinidad, CO | 8,318 | 22.4% | $158,700 | 20.0% | 24.44% |
| 47 | Gypsum, CO | 8,047 | 9.2% | $383,600 | 12.0% | 46.12% |
| 48 | Montrose, CO | 20,098 | 12.9% | $261,600 | 17.0% | 23.27% |
| 49 | Eaton, CO | 5,648 | 3.7% | $349,200 | 36.0% | 36.64% |
| 50 | Centennial, CO | 107,972 | 3.3% | $484,500 | 14.0% | 35.33% |
| 51 | Arvada, CO | 122,903 | 6.0% | $456,200 | 20.0% | 29.81% |
| 52 | Grand Junction, CO | 65,067 | 13.1% | $271,100 | 15.0% | 24.04% |
| 53 | Lakewood, CO | 155,608 | 9.2% | $428,800 | 15.0% | 23.28% |
| 54 | Lafayette, CO | 30,307 | 4.4% | $498,400 | 10.0% | 30.35% |
| 55 | Castle Pines, CO | 11,296 | 4.5% | $688,100 | 10.0% | 43.26% |
| 56 | Broomfield, CO | 72,697 | 4.4% | $482,100 | 14.0% | 30.41% |
| 57 | Timnath, CO | 6,289 | 4.2% | $585,000 | 29.0% | 60.52% |
| 58 | Wheat Ridge, CO | 32,340 | 12.1% | $459,500 | 16.0% | 23.44% |
| 59 | Denver, CO | 706,799 | 11.6% | $459,100 | 9.0% | 23.57% |
| 60 | Edgewater, CO | 5,047 | 9.9% | $473,600 | 9.0% | 19.74% |
| 61 | Littleton, CO | 45,465 | 7.4% | $471,900 | 13.0% | 23.65% |
| 62 | Sterling, CO | 13,976 | 13.0% | $149,700 | 20.0% | 26.38% |
| 63 | Gunnison, CO | 6,459 | 25.2% | $286,400 | 7.0% | 18.55% |
| 64 | Englewood, CO | 33,500 | 8.9% | $409,800 | 14.0% | 18.39% |
| 65 | Fort Collins, CO | 166,788 | 15.7% | $431,300 | 9.0% | 24.32% |
| 66 | Louisville, CO | 21,091 | 5.2% | $677,000 | 10.0% | 33.68% |
| 67 | Golden, CO | 20,041 | 11.4% | $579,800 | 10.0% | 26.01% |
| 68 | Aspen, CO | 7,019 | 3.1% | $0 | 7.0% | 24.16% |
| 69 | Lone Tree, CO | 13,701 | 4.1% | $691,300 | 8.0% | 25.84% |
| 70 | Salida, CO | 5,671 | 17.1% | $377,500 | 15.0% | 32.18% |
| 71 | Estes Park, CO | 5,942 | 10.9% | $463,400 | 10.0% | 10.44% |
| 72 | Breckenridge, CO | 5,086 | 1.3% | $479,400 | 8.0% | 15.35% |
| 73 | Cherry Hills Village, CO | 6,426 | 3.7% | $2,000,001 | 15.0% | 41.45% |
| 74 | Greenwood Village, CO | 15,548 | 5.8% | $984,400 | 11.0% | 29.82% |
| 75 | Carbondale, CO | 6,464 | 12.1% | $638,000 | 12.0% | 27.46% |
| 76 | Boulder, CO | 104,930 | 20.9% | $790,100 | 4.0% | 18.18% |
| 77 | Steamboat Springs, CO | 13,193 | 9.6% | $628,800 | 8.0% | 23.43% |
| 78 | Durango, CO | 18,953 | 10.6% | $497,100 | 10.0% | 21.72% |