This article is an opinion based on facts and is meant as info-tainment. Don't freak out.
Swipe left for slideshow. Article continues below.
Advertisement
[adrotate banner='4′]
Is there anything really wrong with being called a Colorado redneck? Sure, every state has them. While they might be defined with a different criteria in other states, there's plenty of them in the Centennial State.
They aren't all former Californians, some are ranchers, and most enjoy the things we'll talk about below.
Wait. What is a redneck anyways? Well, according to the official bible of literature, the Merriam-Webster Dictionary, a redneck is:
"A white person who lives in a small town or in the country especially in the southern U.S., who typically has a working-class job, and who is seen by others as being uneducated and having opinions and attitudes that are offensive."
Plus, we thought why not add in a few stereotypes? Cause, you know, rednecks like to hunt, fish, drink, smoke and shoot things. And shop at Walmart.
Using that criteria, it's not hard to scrape the internet, run some scientific data on where the most members of the Colorado redneck family tree most likely live.
Because, the data never lies, does it?
So, hold our beers and watch this. After analyzing all cities with a decent amount of people in them, we came up with this list as The Most Redneck Cities in Colorado:
Akron
Read on below to see where your town ranked.
For more Colorado reading, check out:
Advertisement
[adrotate banner='5′]
What redneck criteria did we use?
In order to rank the most redneck cities in Colorado, we had to determine what criteria makes a redneck.
We threw a lot of criteria at this one in order to get the best, most complete results possible. Using Yelp and Google Maps, this is the criteria we used:
The dictionary definition categories
Small towns
Least amount of high school graduates
And the stereotypical categories
Number of bars per city
Number of mobile home parks per capita
Number of tobacco stores per city
Number of places to get fishing gear
Number of guns and ammo stores per city
Walmarts, Golden Corrals, Bass Pro Shops, and Dollar Generals nearby
Note: For the sake of getting reliable numbers, we counted places within a city's border, as well as within a short driving distance.
Advertisement
[adrotate banner='7′]
1. Rifle
Tradesman Gun Store, Rifle, CO. Google Maps
Population: 9,163
High school graduation rate: 75%
Gun stores per capita: 2nd in Colorado
Fishing/bait shops per capita: 11th in the state
Whoo-whee, Rifle! You have the official bragging rights as being named the most redneck city in the entire state of Colorado. You may now brag to your friends and share this endlessly on your Facebook walls.
First off, with a name like Rifle, it's not really a surprise that it's pretty redneck is it? I mean, they are true to their name. They have the 2nd most gun stores per capita in the state here.
And you can bet they use their weapons often. Colorado has a ton of hunting, obviously, and when you're way out in the middle of nowhere like Rifle, you can pretty much shoot at anything all year long.
And, when you consider than 1 out of 4 people in Rifle didn't finish high school, you know that it's redneck central here.
2. Delta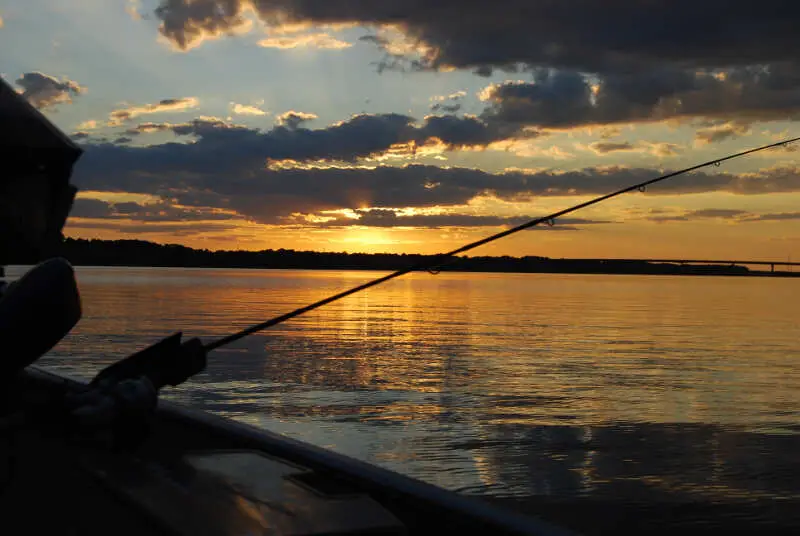 Fishers Trading Post, Delta, CO. Google Maps
Population: 8,845
High school graduation rate: 76%
Fishing/bait shops per capita: 4th in the state
Walmart rank: 9th in CO
Not only do the numbers indicate there are rednecks all over the place in Delta, but the high school graduation rate is really low. Imagine if the Delta rednecks had ditched school as much as their peers over in Rifle.
They could've won this thing.
There are plenty of places to get cheap bait out in Delta (including a Walmart), which is south of Grand Junction. And there are lots of spots to fish. Plus, rednecks here have the benefit of living at the base of several mountain ranges.
They could practically shoot at deer from their front porch. In fact, many probably do just that.
3. Manitou Springs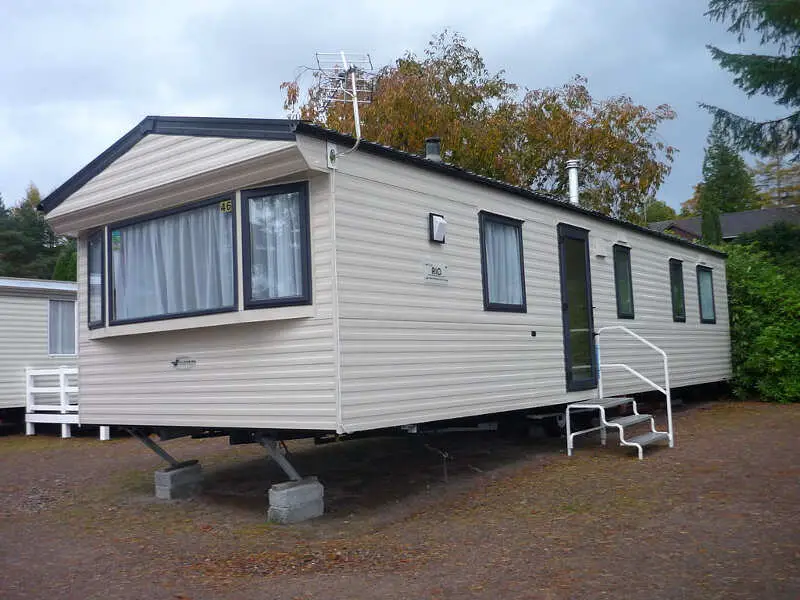 How many deer do you think are in these hills by Manitou Springs, CO? Lots. Google Maps.
Population: 5,051
Gun stores per capita: 2nd in Colorado
Fishing/bait shops per capita: 3rd in Colorado
Dollar stores per capita: 5th
The folks in Manitou Springs ain't rich, but they ain't broke, either. In fact, you might call them rednecks with paychecks. They're likely the necks who have the newer trucks with eco-boost.
Pay heed young rednecks of Colorado. Going to class pays off. You can one day have the thickest camo and the finest shotguns.
4. Akron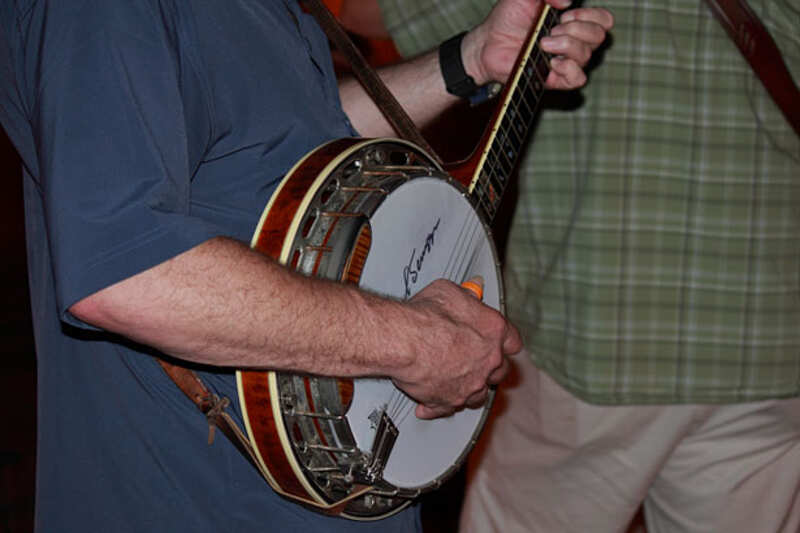 Downtown Akron, CO. Google Maps
Population: 1,705
High school graduation rate: 76%
Okay, so who's going to argue against Akron, Colorado (or any city in Washington County) ranking on this list? These are the people who want to secede from the rest of Colorado and start a 51st state.
It's a very backwards, basic place where people wear camo to church and drive around town with steer horns on the front of their car. In fact, Akron might have more rednecks per capita than anywhere else in Colorado.
Put that in your lip and chew on it.
5. Trinidad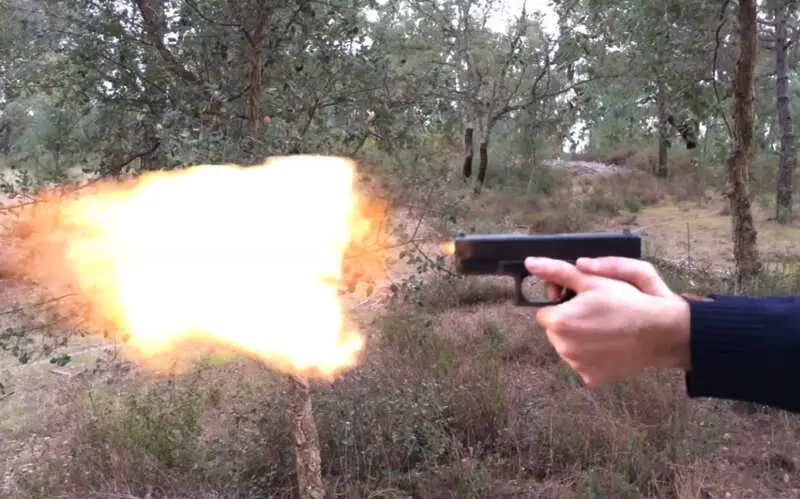 Trinidad, CO. Google Maps
Population: 12,350
High school graduation rate: 76%
Guns and ammo per capita: 12th in Colorado
Fishing/bait shops capita:11th in the state
Way down on I-25 near New Mexico is the redneck enclave of Trinidad. Where it's 84% white, and nearly 1 in 4 people didn't finish high school.
They have a Walmart and Family Dollar all to their very own. For a redneck, that's like short lines at Disneyland.
A redneck growing up here wouldn't even have to leave the friendly confines of Trinidad their entire lives. Many probably don't.
6. Holyoke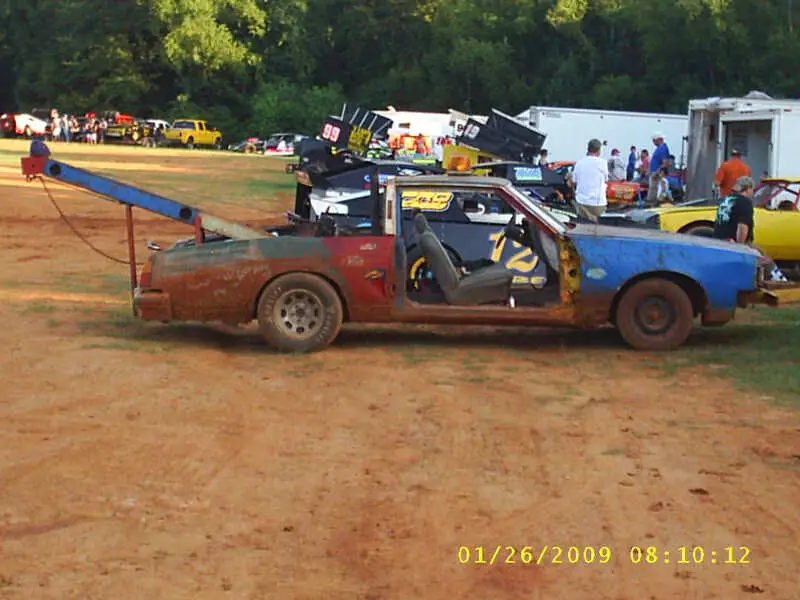 Downtown Holyoke, CO. From their Facebook page
Population: 2,263
High school graduation rate: 74%
See Akron.
7. Brush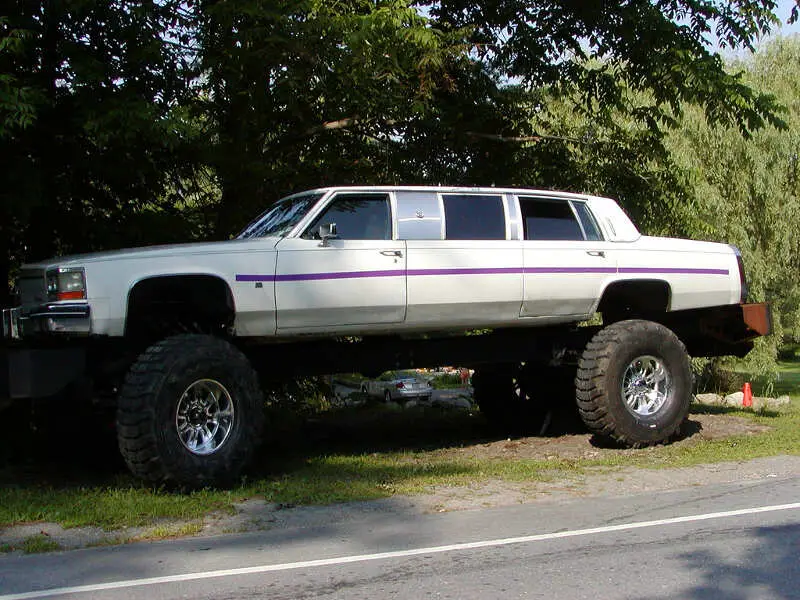 Shooter's Saloon, Brush, CO. Google Maps
Population: 5,478
High school graduation rate: 74%
Chew factor: 7
Dollar store rank: 8th
Brush is the largest of the eastern rebels that we'll feature in this list. They actually have a website for their city (and no, it isn't covered in camouflage wallpaper).
When you look at the numbers, it's pretty clear that most of the folks in Brush are leading members of the Colorado redneck family tree. They have options for cheap bait, beer, ammo, and the number of tobacco stores per capita – what we call the 'chew factor' – is a 7.
8. Durango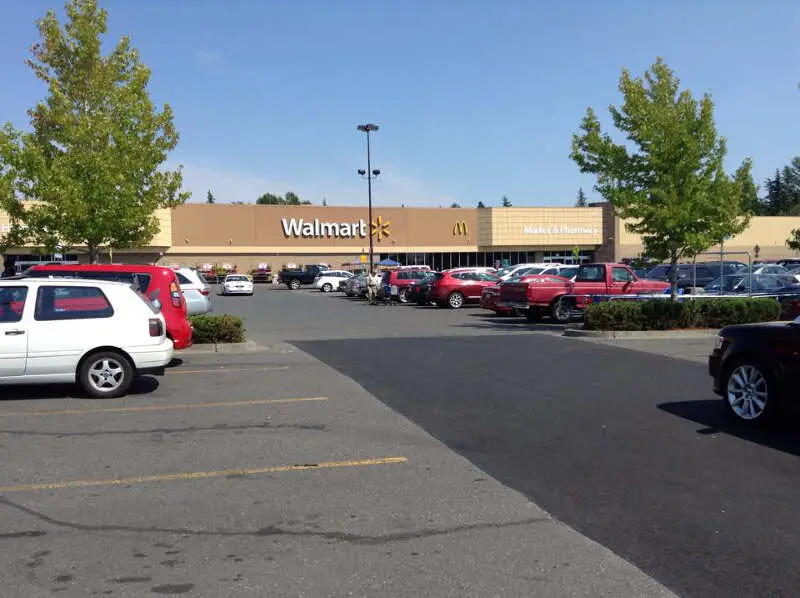 Rocky Mountain Gun and Pawn, Durango, CO. Google Maps
Population: 16,936
Chew factor: 5
Fishing/bait shops per capita: 9th in the state
Bars per capita: 5th in Colorado
Who is really gonna argue that Durango isn't one of the most redneck cities in Colorado? They might be a different type of redneck from the barefoot, camo wearing people of the eastern plains, but, come on.
Durango has almost as many bars per person in the state and enough chew to choke a herd of buffalo. They shoot their guns, drive their trucks and love America.
9. Pueblo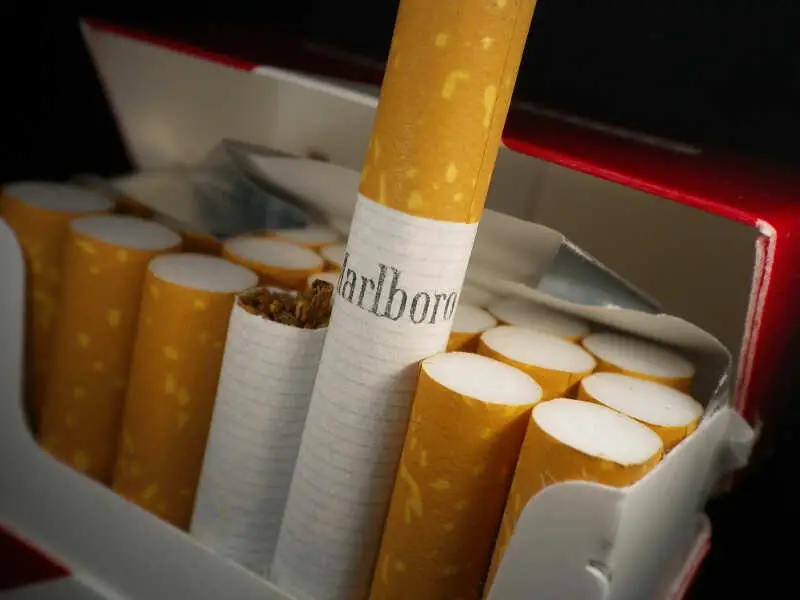 Google Maps
Population: 106,224
High school graduation rate: 78%
Chew factor: 5
Mobile home parks per capita: 5th
The Pueblo rednecks are the cousins that no one wants to admit they are related to. Sure, they're down there, and every now and then, you send them a Christmas card (or a welfare check).
It's pretty clear when you look at the numbers that this place is crawling with rednecks. And the internet seems to agree. In fact, there was a debate as to whether there are more rednecks in Pueblo or Colorado Springs.
Our data puts an end to this argument.
10. Fort Lupton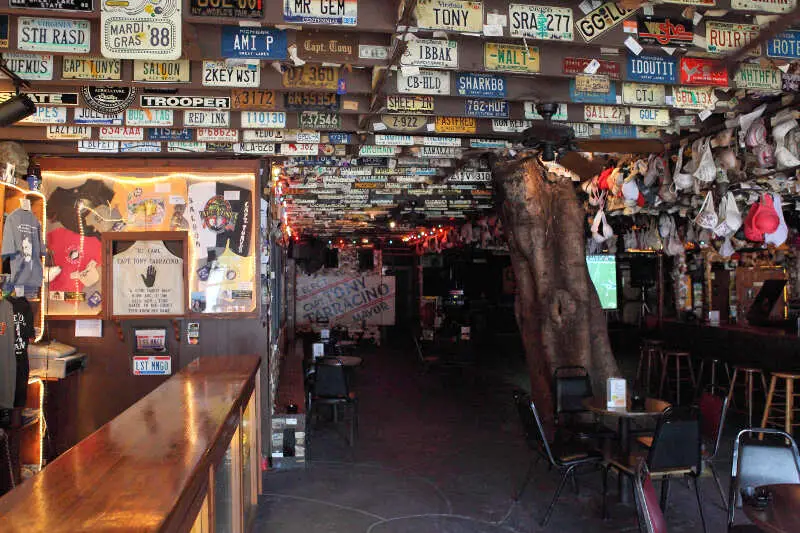 Station Three Lounge, Fort Lupton, CO. Google Maps
Population: 7,478
High school graduation rate: 65%
The only reason that Fort Lupton didn't win this whole thing is because whoever is runnin the place has outright lost touch with the constituency. More than a third of the population didn't finish high school, and it's almost 90% white here.
How on earth is there not at least one Walmart, a few dollar stores and a Golden Corral? Rednecks of Fort Lupton: we hear your plight. Start writing letters. Do a redneck sit in. We're pulling for you. Why?
A redneck never fails. Ever.
There You Have It
According to the official dictionary definition of a redneck, and based on stereotypes that the internet says are true, using science to determine the most redneck cities in a state can't be too far off. If you're analyzing smaller cities in Colorado with blue collar workers, where people have lots of options for drinking, fishing, hunting and Walmarting, this is an accurate list.
If you're curious enough, here are the least redneck places in Colorado:
Cherry Hills Village (Pop. 6,043)
Gunbarrel (Pop. 9,303)
Stonegate (Pop. 9,332)
The Pinery (Pop. 11,099)
Woodmoor (Pop. 8,641)
We also wrote a story on the 10 worst places to live in Colorado if you haven't seen it yet. Click here to read it.