This article is an opinion based on facts and is meant as infotainment. Don't freak out.
Swipe left for slideshow. Article continues below.
Is there anything really wrong with being called a Utah redneck? Sure, every state has them. While they might be defined with a different criteria in other states, there's plenty of them all over the Beehive State.
Although they don't live in the south, there's plenty of folks in Utah who like to hunt, fish and get muddy. They're also God lovin', gun totin' good ole' boys who support the military.
Wait. What is a redneck anyways? Well, according to the official bible of literature, the Merriam-Webster Dictionary, a redneck is:
"A white person who lives in a small town or in the country especially in the southern U.S., who typically has a working-class job, and who is seen by others as being uneducated and having opinions and attitudes that are offensive."
Plus, we thought why not add in a few stereotypes? Cause, you know, rednecks like to hunt, fish, drink, smoke and shoot things. And shop at Walmart.
Using that criteria, it's not hard to scrape the internet, run some scientific data on where the most members of the Utah redneck family tree most likely live. Most of these places probably won't surprise you.
Because, the data never lies, does it?
So, hold our beers and watch this. After analyzing all cities with a decent amount of people in them, we came up with this list as The Most Redneck Cities in Utah:
Magna
Hildale
Kamas
Duchesne
Read on below to see where your town ranked.
For more Utah reading, check out:
What redneck criteria did we use?
In order to rank the most redneck cities in Utah, we had to determine what criteria makes a redneck.
We threw a lot of criteria at this one in order to get the best, most complete results possible. Using Yelp and Google Maps, this is the criteria we used:
The dictionary definition categories
Small towns
Least amount of high school graduates
And the stereotypical categories
Number of bars per city
Number of mobile home parks per capita
Number of tobacco stores per city
Number of places to get fishing gear
Number of guns and ammo stores per city
Walmarts, Bass Pro Shops, and dollar stores nearby
Note: For the sake of getting reliable numbers, we counted places within a city's border, as well as within a short driving distance. And, we limited our criteria to cities with small populations.
1. Moab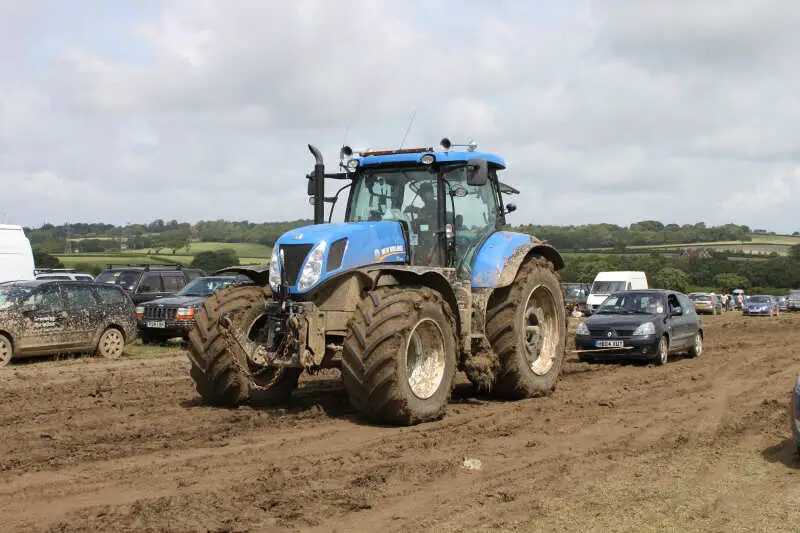 Moab, UT
Population: 5,031
Mobile homes: 1st in Utah
Bars per capita: 2nd
After analyzing all of the data, we can definitely confirm that Moab is not only is a great place for rednecks in Utah to call home, but there must be lots of them.
Let's see why. First of all, you ain't finding a place in Utah where there are more mobile home parks per person than in Moab. There isn't anything a redneck loves more than to sit back on the trailer park porch and fire rounds into the bug zapper at 3 a.m.
Rednecks love to drink and smoke. There's plenty of beer per person here, and the 'chew factor' – measured in terms of tobacco stores per capita – is 14th.
All other categories indicated that Moab is by far and away the most redneck place in Utah. Just Google Potato Salad Hill and watch the videos.
2. Vernal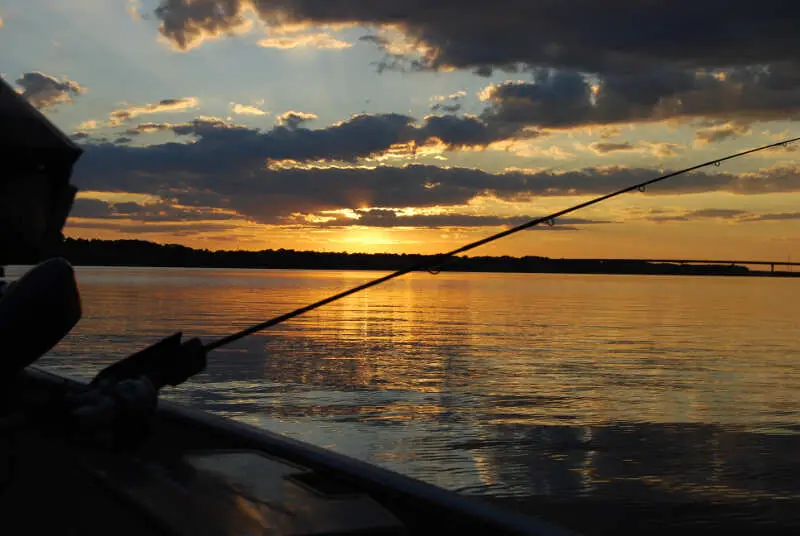 Vernal, UT
Population: 9,218
High school graduation rate: 79%
Gun stores per capita: 6th
Chew factor: 5
Vernal is way out in the middle of nowhere along I-40 near Colorado. Here, necks can get after it big time, since there's really not a lot of people around to get in their way.
They have the 6th highest number of gun stores per person in the area and one of the highest concentrations of chew, too. Plus, you know hunting and fishing is great here. Nearby is the Steinaker Reservoir and the Ashley National Forest.
3. Ephraim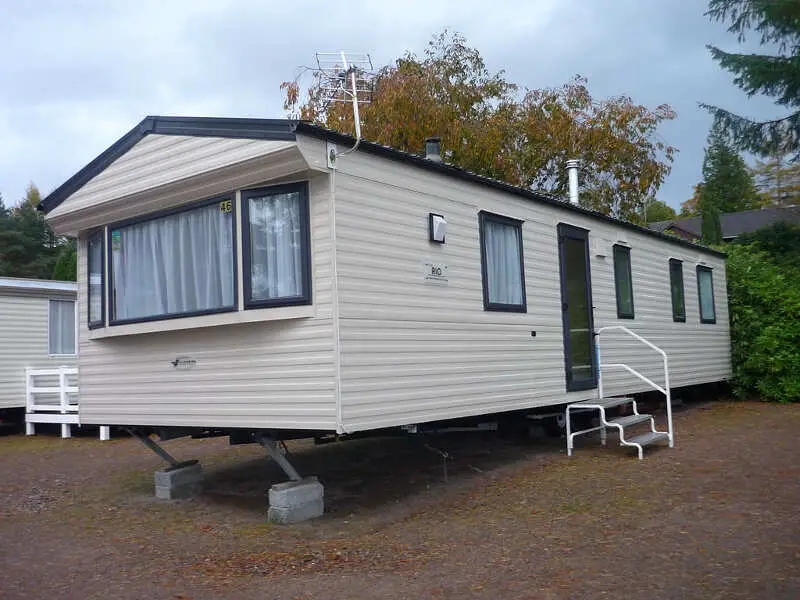 Advantage Pawn and Sports, Ephraim, UT
Population: 6,085
Walmart rank: 8th
Chew factor: 10
Dollar stores per capita: 9th
You guys know more about Ephraim more than we do, so we won't go into too many details here about their views. But it appears as if they are…quite set in their ways in this small town along Route 89 about an hour south of Provo.
Example: "A small Christian sect in Ephraim is so concerned about the spread of Mormonism it bought a 12-page supplement in three community newspapers in the suburbs of Indianapolis to protest the opening of a new LDS temple in the Hoosier State."
Wow. Look, we're not saying all of them are far right in their political views, but when you look at the raw data and then read stuff like this, it's pretty clear there are quite a few necks living in the Ephraim area.
4. Magna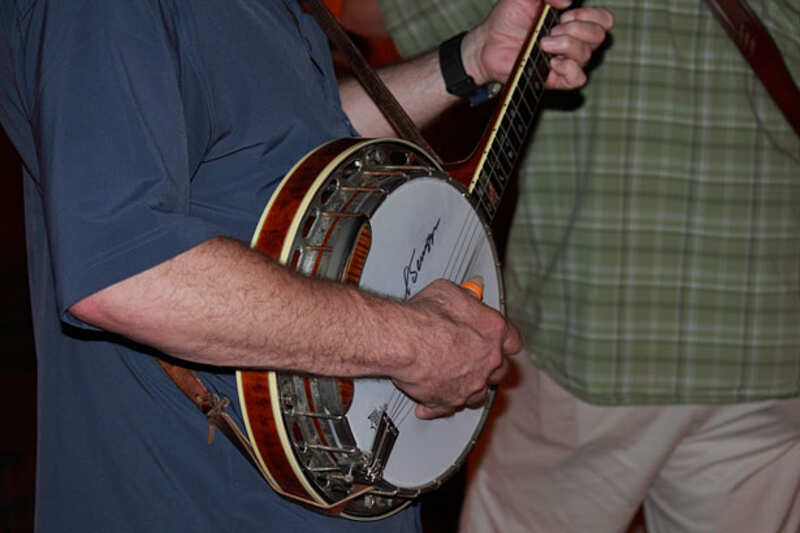 One of many Dollar Stores in Magna, UT
Population: 27,833
High school graduation rate: 76%
Chew factor: 11th
Guns and ammo per capita: 15th
So Magna is just outside of Salt Lake City, and we're going to assume this is where most of the rednecks live who want to live near the big city. You know, the rednecks with paychecks who have to schlep to the ole' 9 to 5 every day.
The graduation rate here is one of the lowest in the state, so most of the necks here work blue collar jobs, for sure. It must be frustrating for the necks here to look out over that big ole' lake and not be able to fish it.
5. Hildale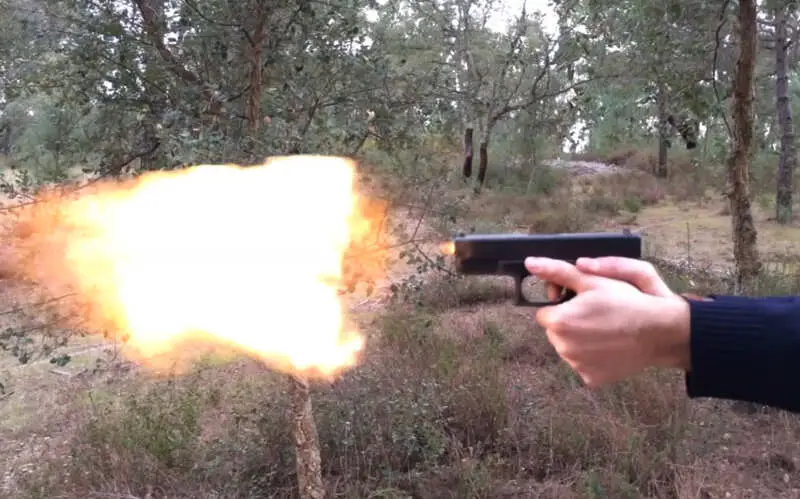 Hildale, UT
Population: 2,801
High school graduation rate: 71%
Fishing rank: 9th
Hildale is just about as small and isolated a town as you can get in Utah. It's way down near the Arizona state line where you know things get pretty nutty. You know, needlessly large trucks stuck in the mud and gun fire all over the place.
If you want to visit 'em, take Route 59 down from Hurricane and roll your window down when you see a big pile of beer cans. You'll hear the shotguns.
And bring duck tape. They're out.
6. Midvale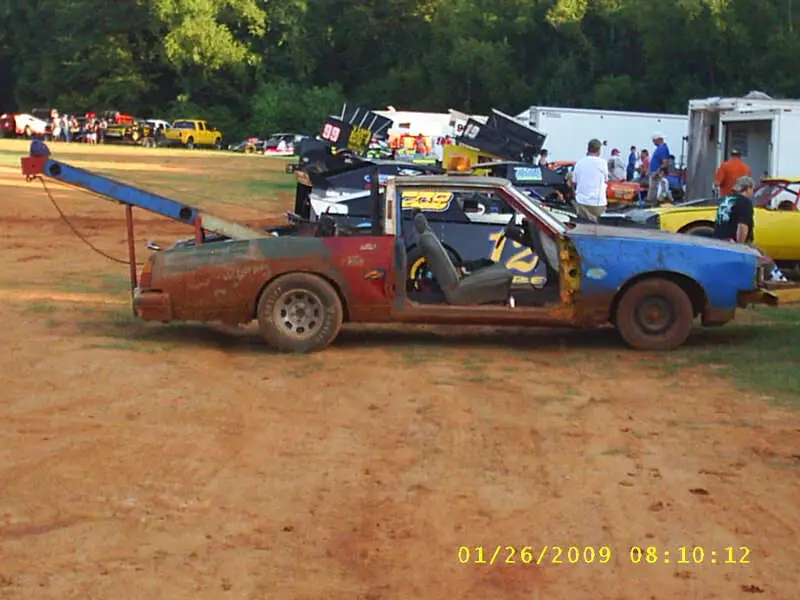 Old Town Tavern, Midvale, UT
Population: 28,484
High school graduation rate: 80%
Dollar stores: 1st
Walmart rank: 2nd
Midvale is another necky spot in the greater Salt Lake City area. Here, there are a TON of Dollar Stores in the area. In fact, this area is probably a redneck's dream. They obviously don't have to drive too far in order to stock up on cheap tee shirts and bait.
And, for larger purchases like groceries and tennis shoes, there are about 10 Walmarts within a 20 minute drive here, it seems. So you know they ain't crowded.
For a redneck, that's like short lines at Disneyland.
7. Price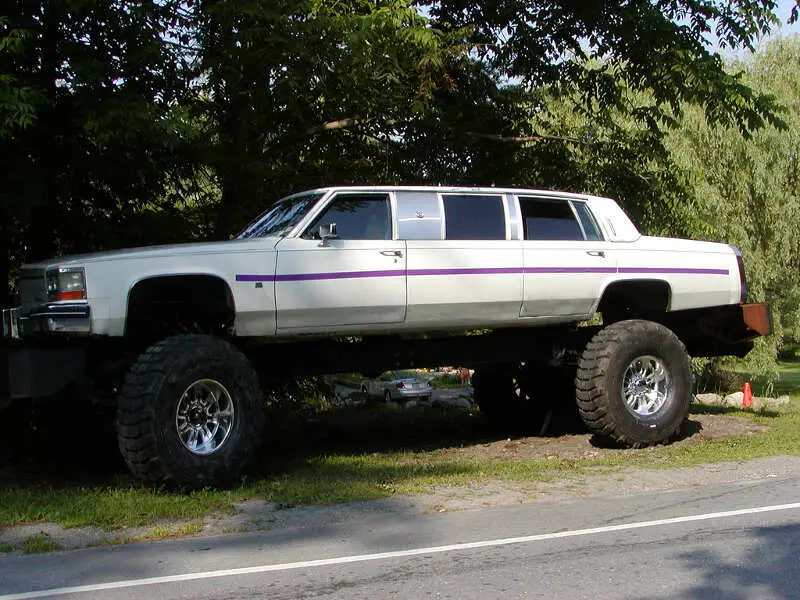 Price, Utah's Walmart
Population: 8,609
High school graduation rate: 83%
Guns per capita: 5th in Utah
Bait per capita: 5th
Price is way out on Route 191, too far south of Provo for anyone to meddle with 'em. You can look at the data and see that they're a hunting bunch of necks in these parts. There are just about more bullets and fishing lures per person here than anywhere else in the state.
Being so isolated, you know the hunting is great here. Deer, bear, waterfowl and just about anything else that moves has no chance in these parts. None at all.
8. Kamas
Kamas, Utah
Population: 1,938
Mobile homes per capita: 3rd
Dollar store rank: 2nd
They don't build mobile home parks and Dollar Stores where there aren't customers. It seems the teeny redneck spleck of Kamas is a redneck goldmine when you look at the data.
Not only that, but they're right at the base of the Kamas Wildlife Management Area. Like a few of the cities we mentioned above, that means the coon hunting and catfishing is out of this world.
What does a Utah redneck do when he catches a catfish? What do you think he does. He sticks his arm down its throat and takes a selfie with it.
9. South Salt Lake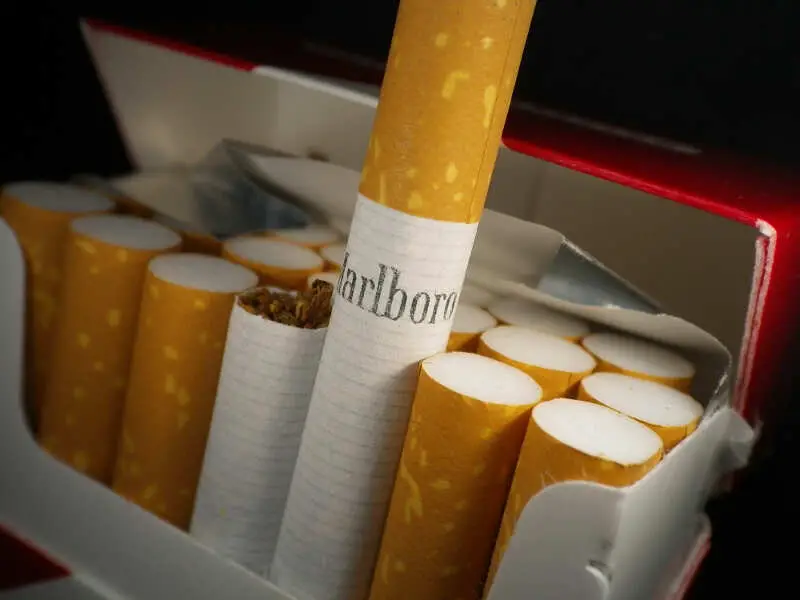 Alex's Gun Shop, South Salt Lake, UT
Population: 23,782
High school graduation rate: 73%
Dollar stores: 4th
Chew factor: 8
The true definition of a redneck focuses mainly on uneducated, blue collar workers who are set in their ways. South Salt Lake might be the poorest city in the state. 30% of the population lives below the poverty line.
Now, we ain't speculatin' that all rednecks are broke. But when you've got lots of necky stuff nearby…well, where there's smoke, there's fire, right?
10. Duchesne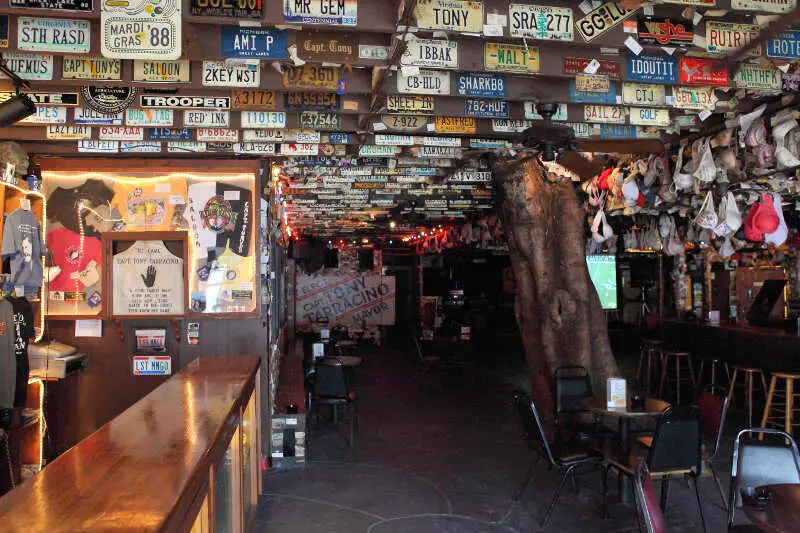 Well's Club Bar, Duchesne, UT
Population: 2,256
High school graduation rate: 72%
Dollar stores: 8th in Utah
Holy ditch day, Duchesne! We sure can tell who was out fishing in the Starvation Reservoir and getting stuck in the mud instead of sitting in math class on a Tuesday morning. Heck, had any more of you missed class, you guys might have won this whole thing!
That's okay, we're not judging you. Actually, it kinda' sounds like fun out there.
God Bless America.
There You Have It
According to the official dictionary definition of a redneck, and based on stereotypes that the internet says are true, using science to determine the most redneck cities in a state can't be too far off.
If you're analyzing smaller cities in Utah with blue collar workers, where people have lots of options for drinking, fishing, hunting and Walmarting, this is an accurate list.
If you're curious, here are the least redneck cities in Utah:
Granite
Elk Ridge
Summit Park
Silver Summit
Snyderville
We also wrote a story on the 10 Worst Places To Live In Utah if you didn't happen to see it.
Desktop users, below is a chart of the cities from 1-100.