This article is an opinion based on facts and is meant as infotainment. Don't freak out.
Swipe left for slideshow
When it comes to being a snob, there are all types. You've got your Wine Snobs, your Book Snobs, and of course, your Clothes Snobs. Then there are the Technology Snobs, Car Snobs, and yes, even City Snobs—as in, I'm better than you because I live in (insert snooty city here).
Especially in California, which is the snobbiest place of all. In certain places, you're judged by you area code. And a lot of the people in California think they're better than the rest of the country just because they live in CA.
Enjoy the video below. The article and the research follows if you scroll down after the video.
Article continues below.
For more California reading, check out:
And, by the way, the only people who call it 'Cali' aren't from 'Cali.' They just want to be from 'Cali.'.
How can we tell which California cities are the snobbiest? By measuring snobby things, that's how.
After analyzing more than 500 cities, we've firmly decided that these are the 10 snobbiest cities in the state of California:
This list probably wasn't a shocker for anyone who lives anywhere but in Mill Valley. In fact, the snobs there are probably wincing, because now we all know that they think they're better than the rest of us.
You can't hide from us, we're the snob hounds.
And to be clear, we didn't form this list based on our own biases — we relied on the cold hard data.
How we determined the snobbiest places in California
If you're feeling a bit haughty about these rankings, calm down. See, we relied on facts and figures to create this list not just our opinions of those cities.
We started by making a list of every place in California over 10,000 people based on the 2013 American Community Survey. That left us with more than 500 places in California.
We then looked at the following snob-tastic criteria for each of the places on the list:
Median home price (Higher is snobbier)
Median household income (Higher is snobbier)
Percent of population with a college degree (Higher is snobbier)
Private schools per capita (Higher is snobbier)
Theaters per capita (Higher is snobbier)
Art galleries per capita (Higher is snobbier)
Time to put on your monocle and go through these snooty places.
1. Mill Valley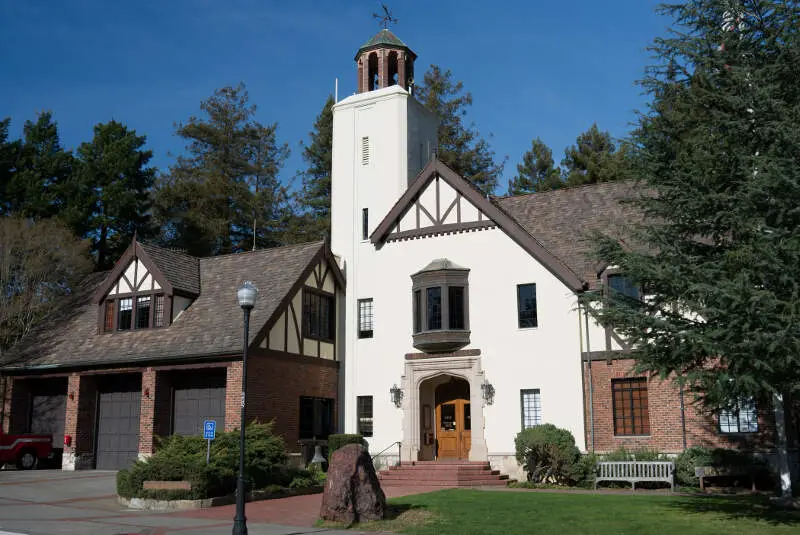 Population: 13.931
Median household income: $116,983
Median home price: $1,237,400
There are snooty places, there are snobby places, and then there's Mill Valley. Wait…where? Yeah, we had to look it up, too.
Mill Valley is a smallish city tucked away into the rolling hillsides just past the Golden Gate Bridge, north of San Francisco. And boy are these people loaded. You can bet 100% that they look out over the bay area from atop their verandas and porches and think, "I'm better than they are."
They have the best, biggest most grandiose homes in the state and they know it. They have a golf course, water access and live among the redwoods. CNN and Forbes have called it both the 'best' place to live and the 'most expensive' place to live in America.
Famous writers, actors and business people have made it home through the years. We could go on and on.
Would you really want to live there and have these snobs as neighbors? Actually, yes, we'll take it.
We'll just close the blinds, thank you very much.
2. Palo Alto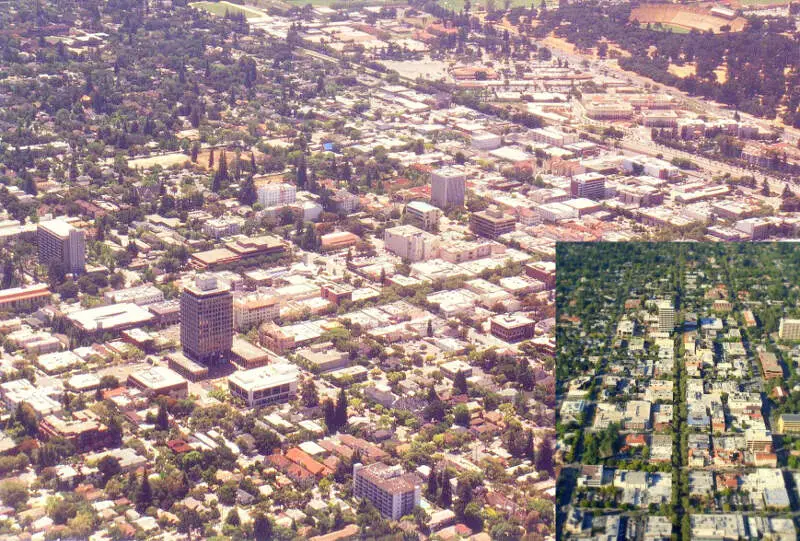 Source: Public domain
Population: 64,514
Median household income: $122,482
Median home price: $2,028,300
Poor Palo Alto. Only the second snobbiest city in the state. They'll most likely turn their noses up at this ranking and insist that they are 'better' than the people in Mill Valley.
And they'd have a point. This Bay Area city has it made. If you can afford it. There are all sorts of private schools, theaters and artsy events here all the time. The stuff snobville is made of. Oh yeah, and right next door is Stanford, one of the most prestigious universities in the world.
And don't even try and get into a debate with someone from Palo Alto about anything. They're the 3rd smartest city in the state.
Does living in 2 million dollar homes make you a snob? Only if you brag about it.
3. Malibu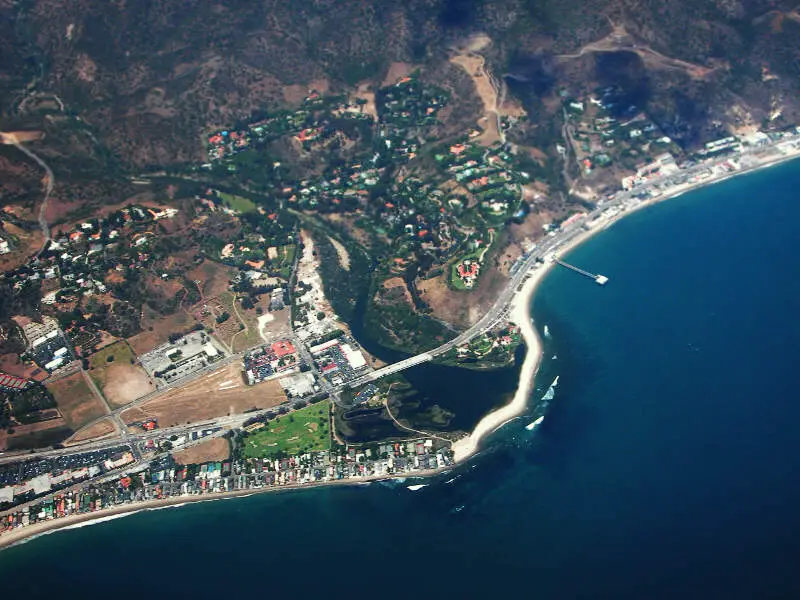 Population: 12,743
Median household income: $135,530
Median home price: $2,331,100
We'll give you a hint as to why Malibu is snob central. It's starts with M and ends in ONEY. Yes, the people in Malibu are loaded, they live in the biggest, most fantastic movie worthy homes, and they know they're better than you.
The people in Malibu's car payments are about as much as your mortgage payment. And, they aren't just money snobs, either. There's some actual culture here. Plays, art galleries, you name it.
if you're from Malibu, you make sure everyone KNOWS you're from Malibu. Plain and simple.
4. Los Gatos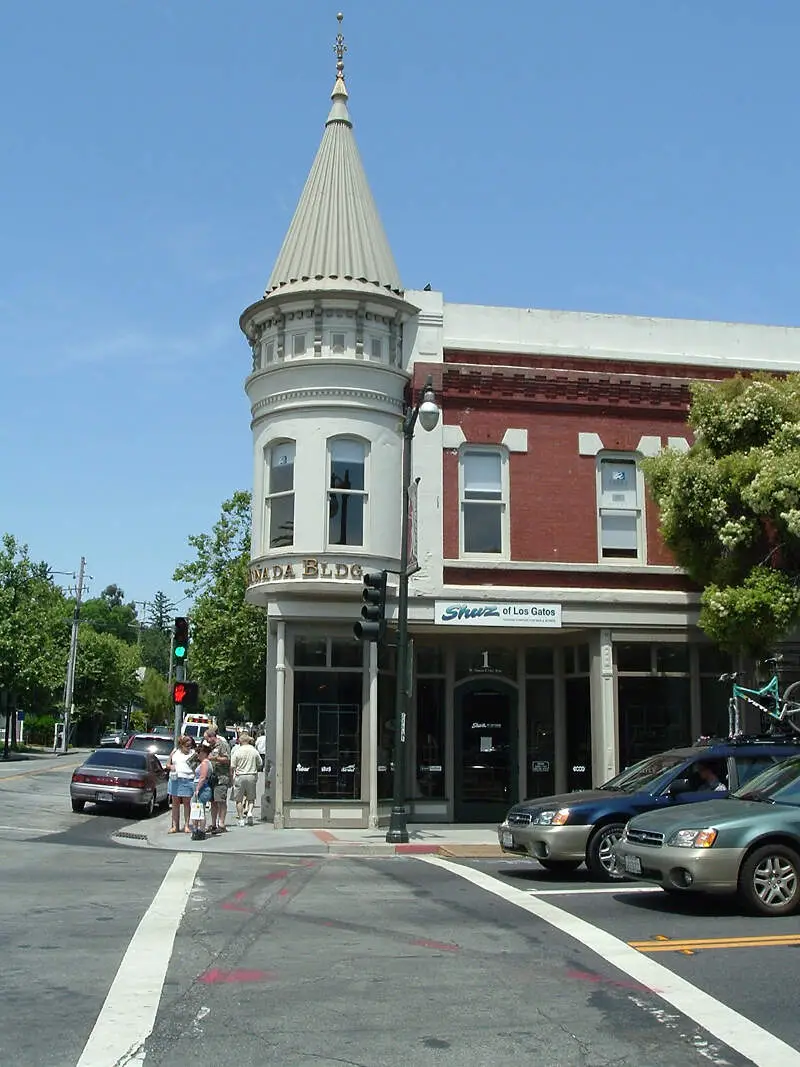 Population: 29,522
Median household income: $121,933
Median home price: $1,444,900
Back up the bay area we go. Los Gatos is a snooty place for sure, when you look at the sheer wealth in this place. Sure, homes are way overpriced here, but you have to be really successful in your career in order to live here.
Does working among the elite in Silicon Valley make you a snob? Most likely. So does having a half dozen private schools, a museum, several art galleries and folks like John Steinbeck and Steve Wozniak as your neighbors.
5. Beverly Hills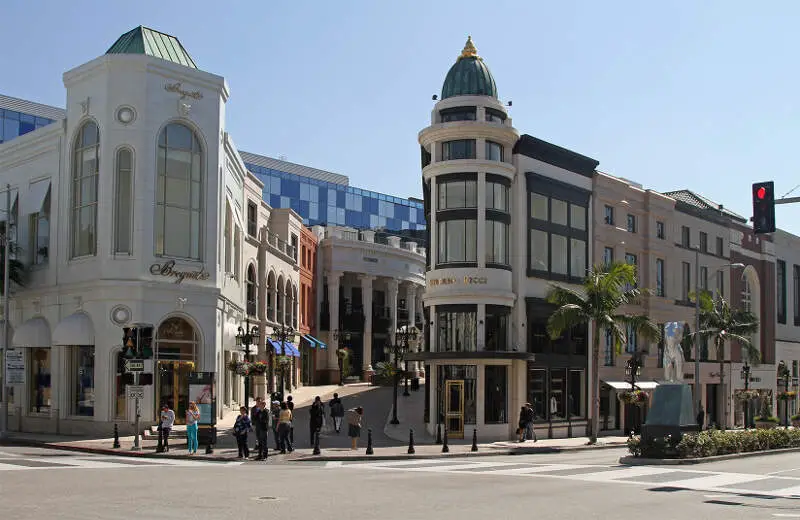 Population: 34,215
Median household income: $85,918
Median home price: $2,703,000
Aw yes. Beverly Hills. The good ole' 90210. Sure, we don't even have to justify why this city is snobsville. But what's interesting here is the income versus home price. A lot of the city lives normal lives like you and I.
And about 10% of Beverly Hills lives like kings. Big giant, snooty kings in homes more splendid than, well, anywhere you're ever gonna live.
6. Lafayette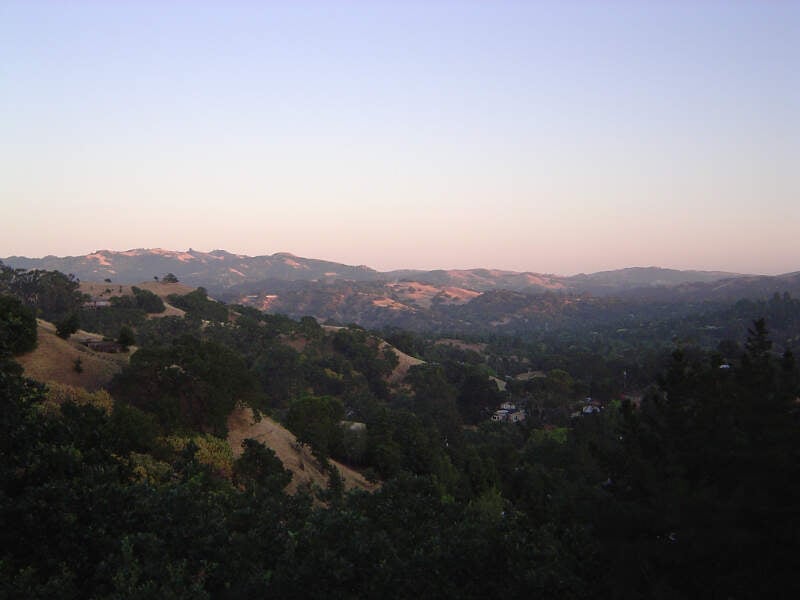 Population: 24,073
Median household income: $136,438
Median home price: $1,224,700
You can bet the people in Lafayette don't use A-1 on their steaks and listen to Nickelback on the weekends. No siree, they are much too refined than that.
Lafayette is plain loaded. Located in the central valley (Contra Costa County, near San Francisco), they've got 4 private schools and a handful of other snobberific amenities like art galleries and theaters to enjoy.
Oh yeah, and Hall Of Fame quarterback Joe Montana used to live here. You know residents are quick to bring that up at every opportunity.
7. San Carlos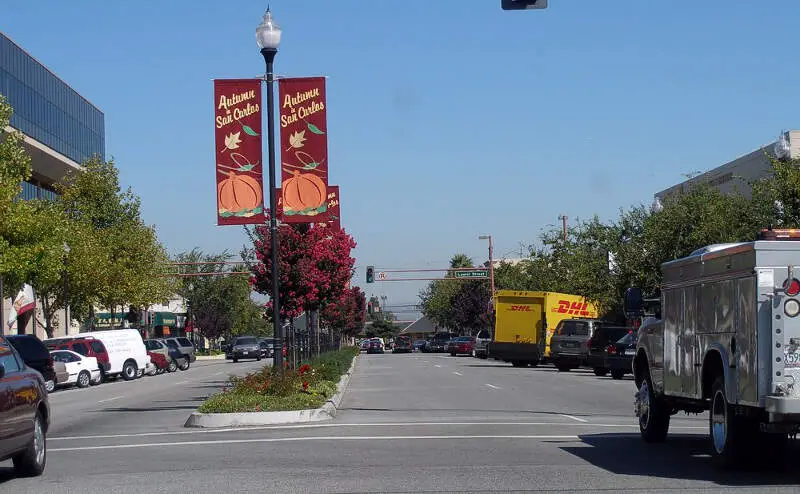 Population: 28,455
Median household income: $120,112
Median home price: $927,000
Homes in San Carlos average 'only' $927,000, which means in the bay area, these folks have some work to do if they want to move on up the snob totem pole.
They call their town, "The City of Good Living," which means they sure aren't hiding the fact that they think they're on a different level than other cities. Barry Bonds, Dana Carvey and Rachelle Leah all make San Carlos home.
What? You haven't heard of Rachelle Leah? She will be SO offended.
8. San Anselmo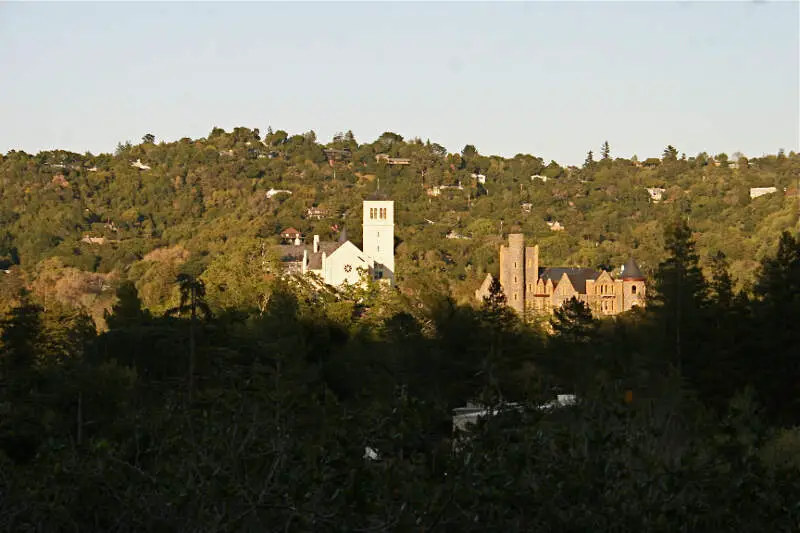 Population: 12,363
Median household income: $100,625
Median home price: $816,900
The Town of San Anselmo is another smallish, exclusive city in the Bay Area with needlessly large homes for the oversuccessfully rich. We're not dogging them because of those facts. We're kinda' jealous, actually.
Any town that has organized 'baby and toddler storytimes', coloring nights for adults (really?) and pancake breakfasts downtown has it all figured out. Sounds like they could throw themselves a parade and they wouldn't even care if you and I came out and threw confetti at them.
9. Newport Beach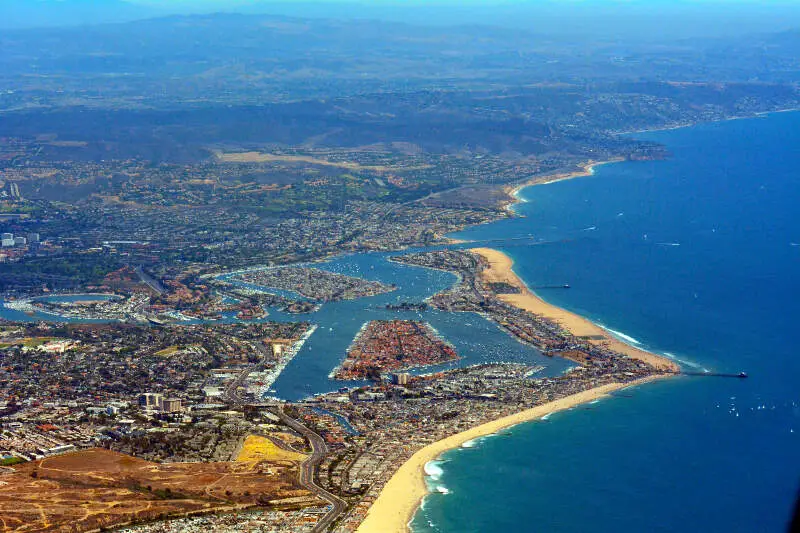 Population: 85,323
Median household income: $109,677
Median home price: $1,347,000
Of course, this list wouldn't be complete without a couple of Orange County beach communities on it, right? Newport Beach is probably a lot more laid back than some of the other coastal towns in Southern California. But they're for sure pretty snobby.
Wouldn't you be too? Thousands of people fight traffic and struggle to park just so they can lug their stuff and sit right outside your back door every day. They might invite you inside, but they'd probably worry that you'd track sand into their house.
10. Laguna Beach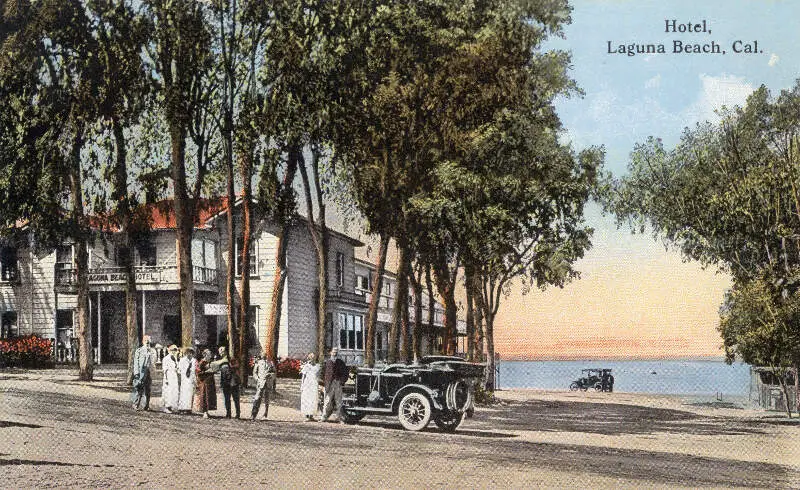 Population: 22,873
Median household income: $109,677
Median home price: $1,347,000
If you can afford a home in Laguna Beach, you are LOADED. This place is definitely snob central. Not only because there's wealthy banker types and successful businessmen, but they've got a huge art scene here.
Laguna Beach might have more art venues than anywhere else in the state. Wanna see some real snob-tastic stuff? Go to a Laguna Beach art gallery opening, get a free glass of wine and observe.
Just don't ask anyone if there's any real estate for sale in the area. They'll take one look at your shoes and know you're a fake.
Summing Up The Humble Pie
Well there you have it, the places in California that needed a piece of humble pie, with Mill Valley in particular being called out as the snobbiest place in the state.
So sure, we may call you guys a little 'snobby'. But it's only because we're jealous.
If you're curious, here are the least snobby cities in California. Or the most down to earth, if you will:
East La Mirada (Pop. 9,757)
Mendota (Pop. 11,032)
Arvin (Pop. 19,298)
Farmersville (Pop. 10,547)
Corcoran (Pop. 24,429)
We also wrote about the worst places to live in California if you haven't seen it yet. Click here to read it.