This article is an opinion based on facts and is meant as infotainment. Don't freak out.
Swipe left for slideshow. Article continues below.
Where do you think Florida snobs live the most?
What if I told you they lived on the coast?
Not in the middle and not near the swamps
They're not in the handle and not near the top.
When it comes to being a snob, there are all types. You've got your Wine Snobs, your Book Snobs, and of course, your Clothes Snobs. Then there are the Technology Snobs, Car Snobs, and yes, even City Snobs—as in, I'm better than you because I live in (insert snooty city here).
Florida definitely has snobs. In fact, if you live near a coast, you're probably a lot snootier than your peers inland. It's a Florida rule or something.
How can we tell which Florida cities are the snobbiest? By measuring snobby things, that's how.
After analyzing more than 100 cities, we've firmly decided that these are the 10 snobbiest cities in the state of Florida:
This list probably wasn't a shocker for anyone who lives anywhere but in Sanibel. In fact, the snobs there are probably wincing, because now we all know that they think they're better than the rest of us.
And to be clear, we didn't form this list based on our own biases — we relied on the cold hard data.
And we're not saying anything is wrong with these places – or the residents. We're actually jealous. And if we lived here, we'd probably be snobs, too.
How we determined the snobbiest places in Florida
If you're feeling a bit haughty about these rankings, calm down. See, we relied on facts and figures to create this list not just our opinions of those cities.
We started by making a list of every place in Florida with more than 5,000 people based on the 2013 American Community Survey. That left us with more than 218 places in Florida.
We then looked at the following snob-tastic criteria for each of the places on the list:
Median home price (Higher is snobbier)
Median household income (Higher is snobbier)
Percent of population with a college degree (Higher is snobbier)
Private schools per capita (Higher is snobbier)
Theaters per capita (Higher is snobbier)
Art galleries per capita (Higher is snobbier)
Time to put on your monocle and go through these snooty places.
For more Florida reading, check out:
1. Sanibel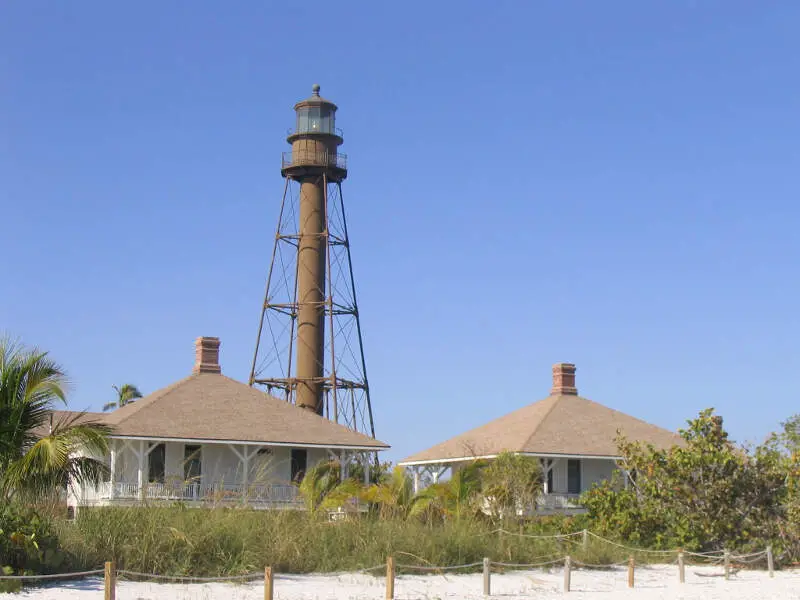 Population: 6,604
Median household income: $92,364
Median home price: $636,100
There are snooty places, there are snobby places, and then there's Sanibel Island. If living on your own 'island sanctuary' isn't a snooty way of life, we don't know what is.
Not only do Sanibel residents live in some of the most expensive homes in Florida (and that's saying something), they have all sorts of arty related things to do on their own little island, located right off of Fort Myers. Plus, they're the 4th smartest city in the state.
Don't even try and get into a debate with Sanibel folks about art or animal protection issues. They'll win every time.
2. Coral Gables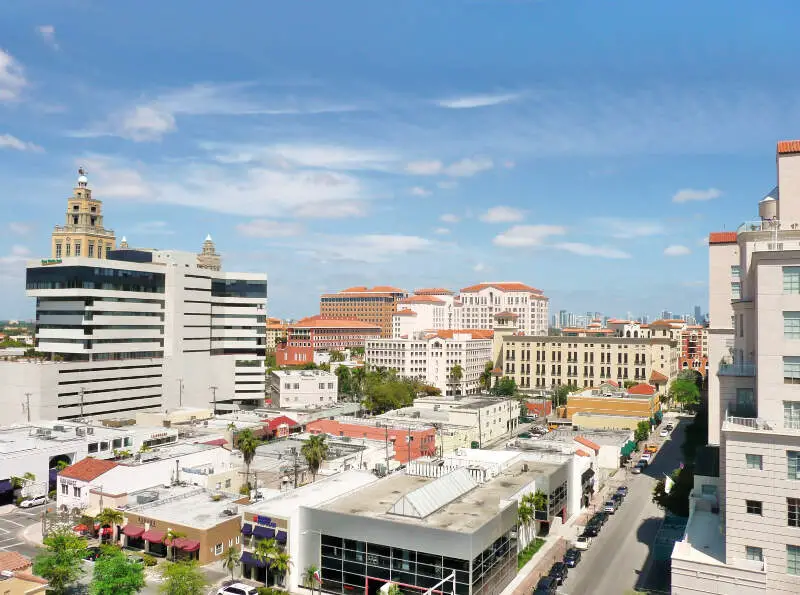 Population: 47,285
Median household income: $85,123
Median home price: $614,700
See all of those college degrees on the walls? Those all belong to the folks in Coral Gables, which is the 3rd smartest city in the state of Florida. And if attending fancy colleges earns you the ability to purchase $600,000 homes, then, the people in Coral Gables have certainly earned snob status.
There are also a number of art galleries, private schools and theaters in Coral Gables. You can be pretty sure that people who live in Coral Gables make it very clear to people they meet that they live in Coral Gables.
3. Naples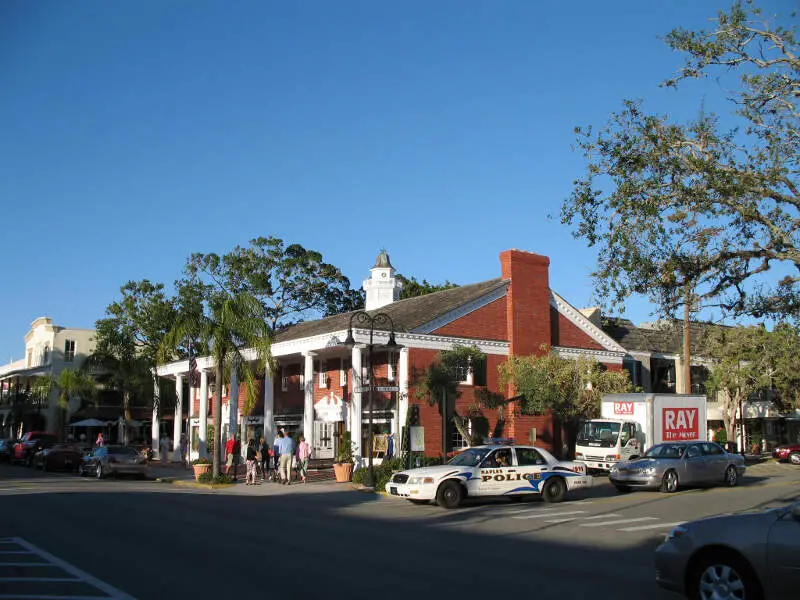 Population: 19,933
Median household income: $77,525
Median home price: $739,500
Naples being towards the top of this list probably isn't much of a surprise is it? After all, the homes in Naples are the 3rd most expensive in the state, and several cost more than $40 million. And if you want culture, you've got it out of your ears here. Galleries, theaters, art openings
.you name it.
Naples has the 2nd highest proportion of millionaires per capita than anywhere else in the country, and Donald Trump has a home here.
Does that make you a snob? Only if you brag about it.
4. Palm Beach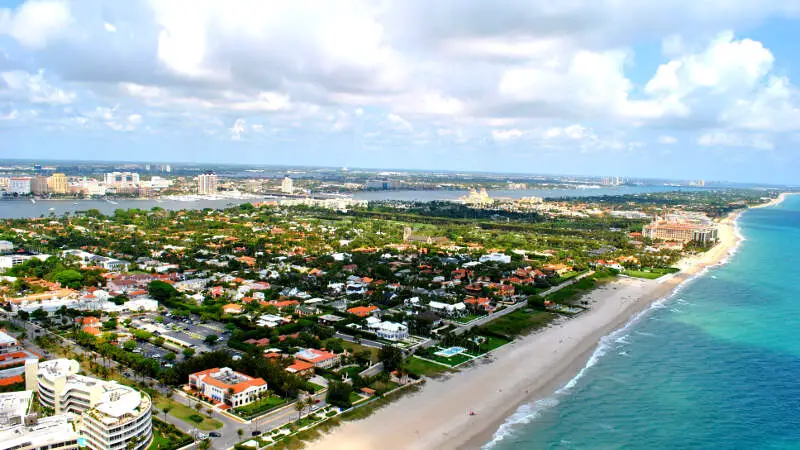 Population: 8,499
Median household income: $106,549
Median home price: $859,000
When your city was first established as a 'resort' by a wealthy millionaire, you've got some pretty snobby roots. The Wikipedia page for Palm Beach uses words such as 'luxury', 'attractive' and 'affluent'.
Palm Beach calls itself 'an abundance of treasures' and, as you can imagine, it's been called one the of the best places to live in America by many high-end publications that are only read by rich people with private jets.
And yes, Donald Trump has a home here as well.
5. Marco Island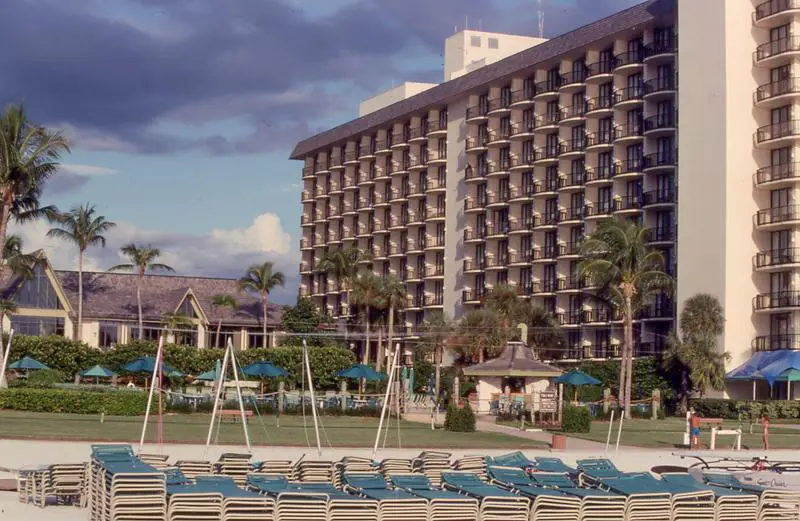 Population: 16,570
Median household income: $74,771
Median home price: $526,599
Like with Sanibel above, when you live on your own little island, you're probably a snob. And since we're the best snob hounds around, we're gonna assume that the people here in Marco Island are snooty as well. It's a place where you can 'frolick with dolphins' and 'bask in the sand', they say.
They forgot to mention 'roll around in your cash.'
When your city calls itself magical, mystical and alluring right smack and center on its web page, they might need a slice of humble pie. There are obviously some pretty big heads out in Marco Island.
Fun fact: Did you know Florida has 10,000 islands?
6. Boca Raton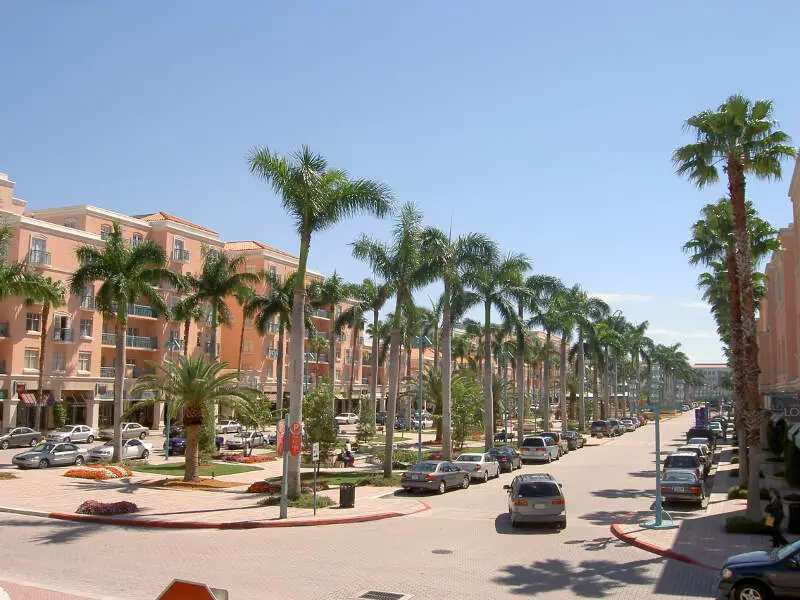 Source: Public domain
Population: 85,738
Median household income: $70,067
Median home price: $368,000
Ah, Boca. Where there are more private schools than anywhere else in Florida. That's so the kids can grow up and take the snooty crown from their parents one day.
And of course, they have a Whole Foods here. Every really snobby place has a Whole Foods.
Art snobs have nothing on ballet snobs. And ballet snobs have nothing on ballet academy snobs. If you send your kids to ballet academy, like they do in Boca Raton, you might be the snobbiest person in the universe.
7. Parkland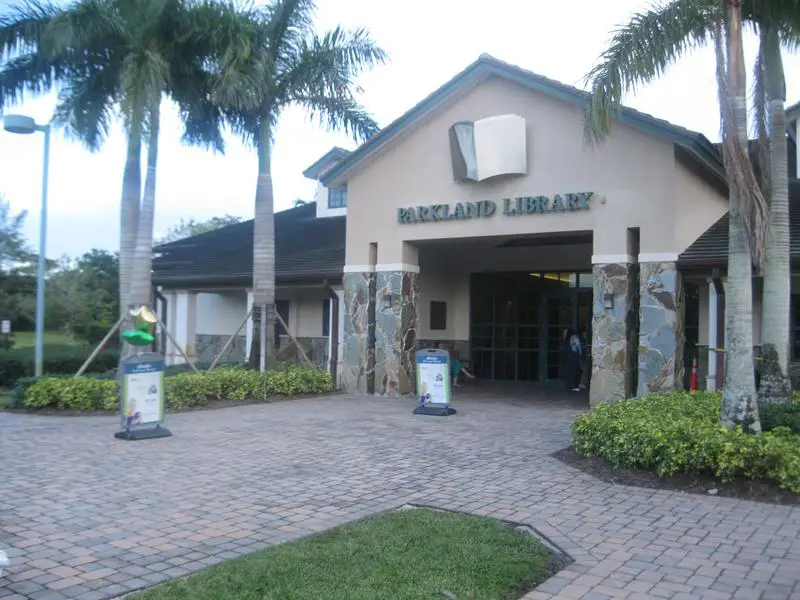 Population: 24,050
Median household income: $119,732
Median home price: $522,600
Parkland is a teeny snobby place tucked away next to the Everglades right outside of Boca Raton. It's a place with very expensive homes and really rich people to call home.
For a small place, they have their share of art galleries, academies and art academies. More than half of the city is one of those private, closed gated communities that Florida does best, sending a message to other nearby cities that you and I are simply not on their level.
8. Longboat Key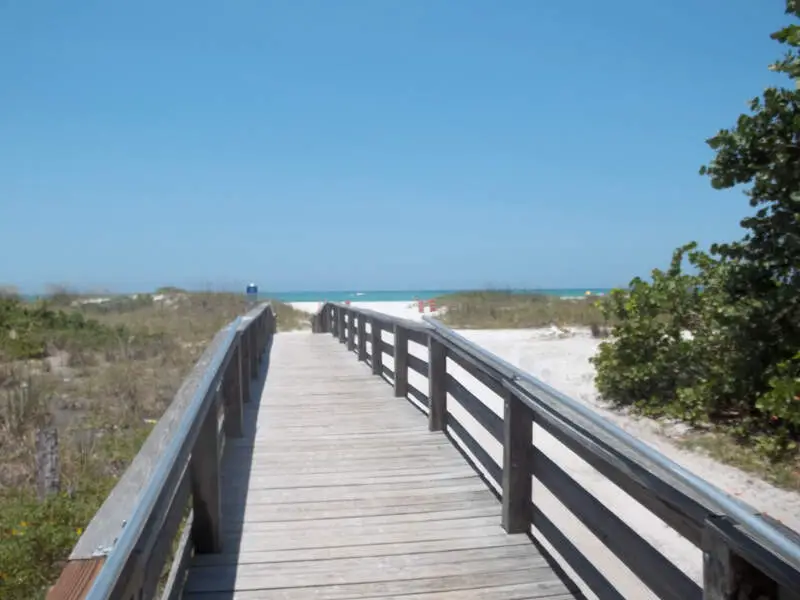 Population: 6,612
Median household income: $94,014
Median home price: $614,000
If you assume that the residents who live on Longboat Key are much, much wealthier than you are, then you'd be correct. And their homes cost more than most people make in a life time.
Most of the homes on Longboat Key are ornate condos. Tennis great Maria Sharapova lives here. Is she a snob? Ask her if you bump into her at an art gallery opening there. She may or may not give you the time of day.
9. Key Biscayne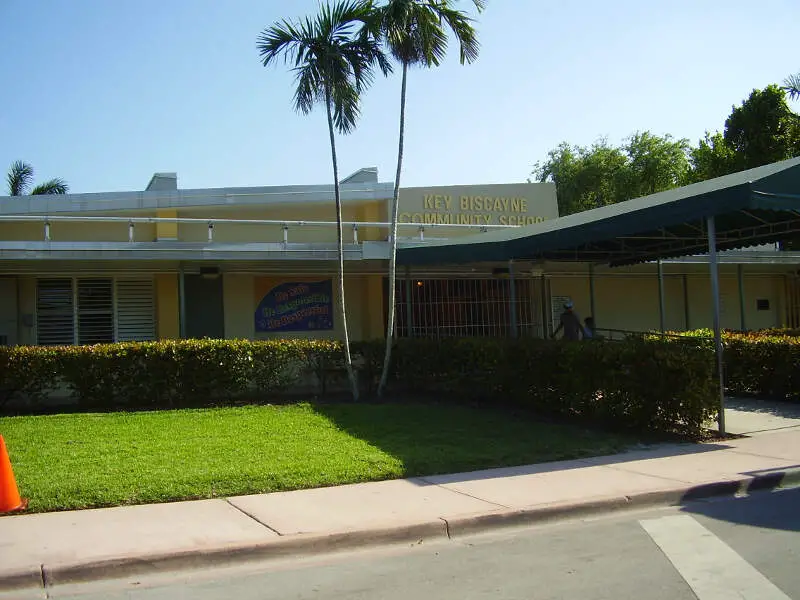 Source: Public domain
Population: 12,385
Median household income: $120,502
Median home price: $901,900
There's one big reason why Key Biscayne made this list. It starts with an M and ends in ONEY.
The folks here are plain loaded. The homes here average nearly a million bucks. And the people here are by far the smartest in the entire state, where more than 3 out of 4 people has a college degree.
There are also several snobby hotels here, include the Ritz-Carlton, The Ocean Club and The Grand Bay. And Key Biscayne Magazine's tagline is 'Island Living At It's Finest.'
Brad Pitt once had a home here. You can bet people who live here will remind you of that every chance they get.
10. Maitland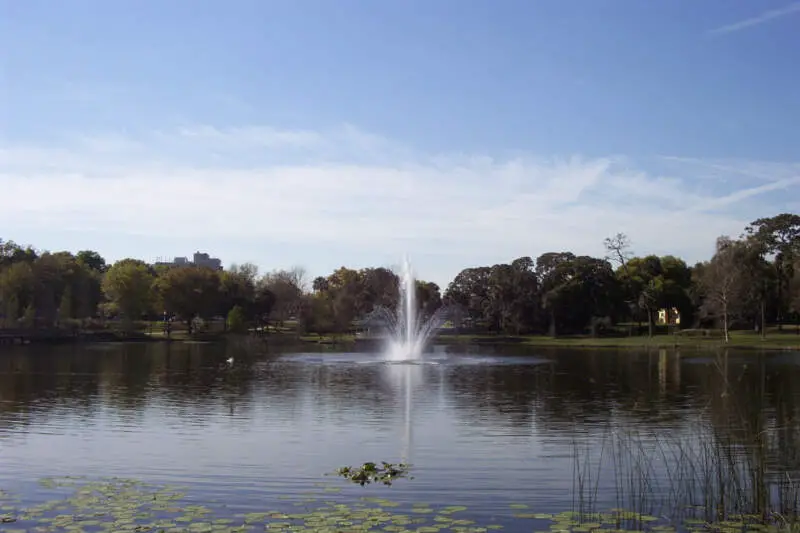 Source: Public domain
Population: 15,913
Median household income: $70,998
Median home price: $325,700
Maitland sure isn't the wealthiest, nor do they have the biggest, most extravagant homes in Florida. What they are here are culture snobs. There are plenty of uppity arts related things to do in Maitland, and in the surrounding area. Plus, Maitland residents have just about the most college degrees in the state.
You can see why the people in Maitland are a little uppity. Their town is well organized, and just…so darn cute. Are they snobs?
Yeah, a little. But can you blame them?
Summing Up The Humble Pie
Well there you have it, the places in Florida that needed a piece of humble pie, with Sanibel in particular being called out as the snobbiest place in the state.
So sure, we may call you guys a little 'snobby'. But it's only because we're jealous.
If you're curious, here are the least snobby cities in Florida. Or the most down to earth, if you will:
Jasper (Pop. 4,433)
Fellsmere (Pop. 5,194)
South Bay (Pop. 4,855)
Belle Glade (Pop. 17,597)
Pahokee (Pop. 5,836)
And in case you missed it, we ranked the 10 most redneck cities in Florida. Click here to read that one.
Desktop users, below is a chart of the 100 snobbiest cities in the state: