This article is an opinion based on facts and is meant as infotainment. Don't freak out.
Swipe left for slideshow. Article continues below.
There are certain parts of the country where residents and snootiness go together like a snob and a superiority complex.
Of course there's the West Coast snob – a newer creature who perhaps made his or her money in tech or a startup. There's the northeast snob, a wealthy, high-class, individual, who, don't even bother asking, is much smarter, more sophisticated, and learned than you.
And there's the southern snob, who takes pride in family money and goes to events like cotillions and coming out parties (yes, really.)
Is Missouri in the midwest or the south? We'll let you guys debate that in the comments below. While midwesterners are typically viewed as 'salt of the earth,' you can't deny that in certain places, residents can certainly think they're better than the rest of us.
Especially in these 10 places in Missouri:
Now we're not so full of ourselves as to just come up with this list from nowhere. We actually analyzed 100 places in the state in order to bring you these places. But keep your Levi Strauss & Co pants on – we'll get to that in the next section.
For more Missouri reading, check out:
How we determined the snobbiest places in Missouri
If you're feeling a bit haughty about these rankings, calm down. See, we relied on facts and figures to create this list not just our opinions of those cities.
We started by making a list of every place in Missouri with more than 5,000 people based on the 2013 American Community Survey. That left us with more than 140 places in the Show Me State.
We then looked at the following snob-tastic criteria for each of the places on the list:
Median home price (Higher is snobbier)
Median household income (Higher is snobbier)
Percent of population with a college degree (Higher is snobbier)
Private schools per capita (Higher is snobbier)
Theaters per capita (Higher is snobbier)
Art galleries per capita (Higher is snobbier)
Then we ranked each place with a score from one to 141 in each category. We averaged these up into one overall score for each place, and the lowest of those scores went to our 10 snobbiest places.
Don't get your Uwe Koetter panties in a twist though – we're not saying that there's anything wrong with any of these places. In fact, if you're well-educated, well-paid, and highly cultured, good for you!
Now let's take a look at just what makes you so snobby, and if you'd like to see how more cities in Missouri ranked, just scroll to the bottom of the post for a more complete list. Or ask the butler to do it.
Time to put on your monocle and go through these snooty places.
1. Ladue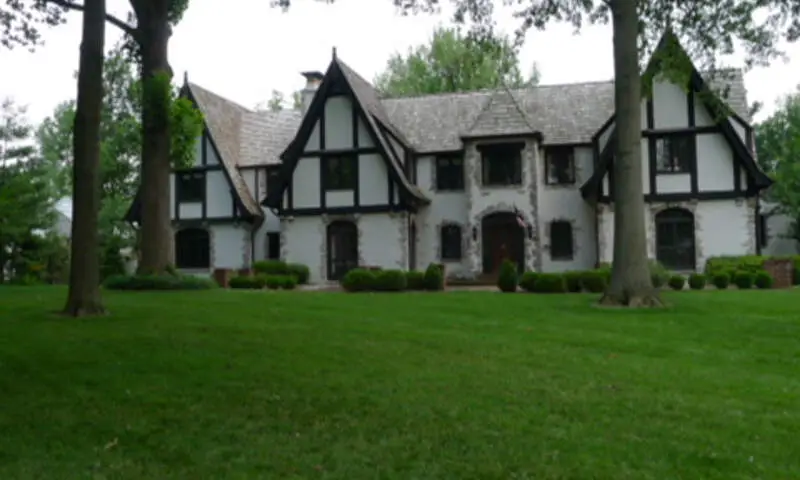 Population: 8,524
Median household income: $160,260
Median home price: $725,050
There's a reason that Ladue made the top of this list. It starts with an M and it ends in ONEY. The folks here in Ladue are freaking rich. Like, 'we make way more money than anyone else in Missouri' rich.
And not only do the people in Ladue make more money than just about any other American family, they're really smart, too. More than 82% of the residents of this St. Louis suburb have a college degree. And many of them golf at the city's St. Louis Country Club.
If the founder of Budweiser lives here, it must mean things are pretty uppity. And, according to Wikipedia, press reports have indicated that the town's municipal court judge fixes tickets for people with the right connections.
That spells snobby to us.
2. Parkville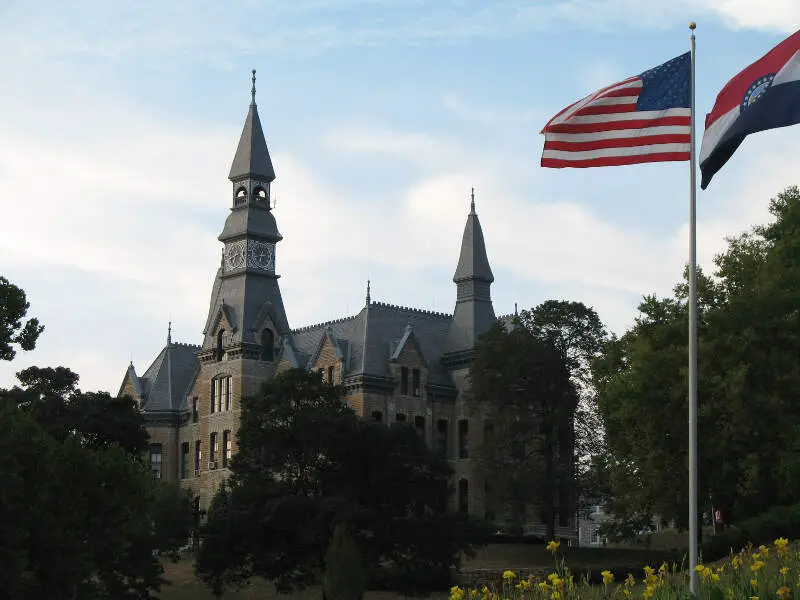 Population: 5,548
Median household income: $105,948
Median home price: $337,800
Parkville is a quiet little suburb of KCMO where residents make a lot more money than you and I do, and where there might be a cultural snobbishness going on. This little city is known for its 'cute little downtown' filled with antique shops and art galleries.
In fact, this place has just about more art galleries and private schools within its borders than anywhere else in Missouri. If sending your kids to private school because public schools aren't good enough for you makes you a snob, then this place takes the cake.
Hey we're not judging. If we lived here, we might be snobby, too. This place is just so darn cute.
3. Town and Country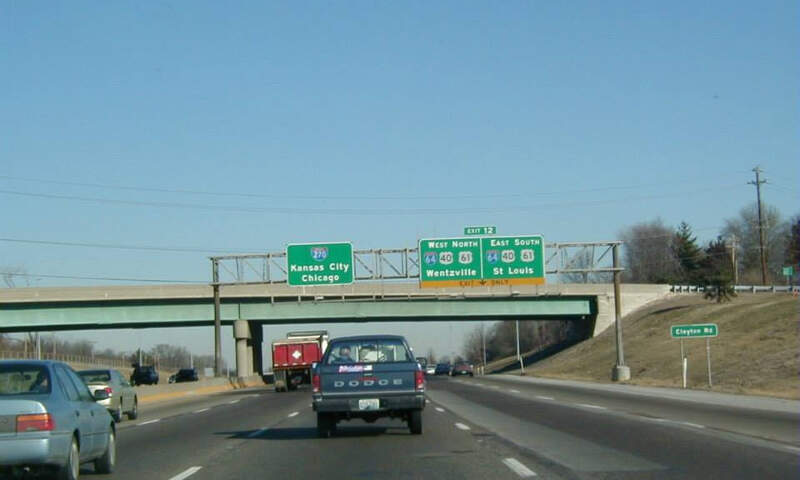 Population: 10,821
Median household income: $176,587
Median home price: $669,800
If Ladue residents are wealthy, than people in Town and Country are plain LOADED. You won't find more wealthy people within one small area in the midwest, much less somewhere like Maryland or Connecticut.
This west St. Louis suburb is home to many prestigious professional golfing events. Here's their words on how they describe themselves:
'Town and Country offers a quiet, restful, green residential landscape, in contrast to some of the other more developed areas in the St. Louis area.'
So, in their own words, they're a bit snobby.
Former Cardinals players such as Ozzie Smith and Todd Worrell live here, as do Bob Costas and Dan Dierdorf. It's home to several prestigious private schools, too.
And any place that has a Whole Foods is totally uppity. There aren't many Whole Foods locations in Missouri, but there's one here.
4. Des Peres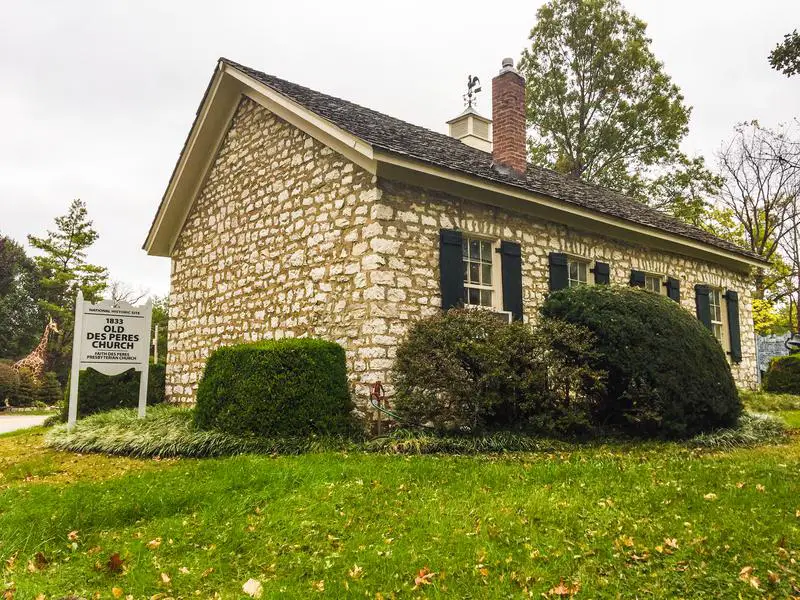 Population: 8,395
Median household income: $121,294
Median home price: $358,595
Des Peres has come a long ways since being one of the area's first French settlements back in the 1700s. 7 out of 10 residents here has a college degree, and its 3rd in the state for number of private schools per capita.
The Greenbriar Hills Country Club is also in this small city, which is right next door to Town and Country. You can bet that many of the residents here are aware of the fact that they make less money and live in much smaller homes than the snobs next door.
5. Chesterfield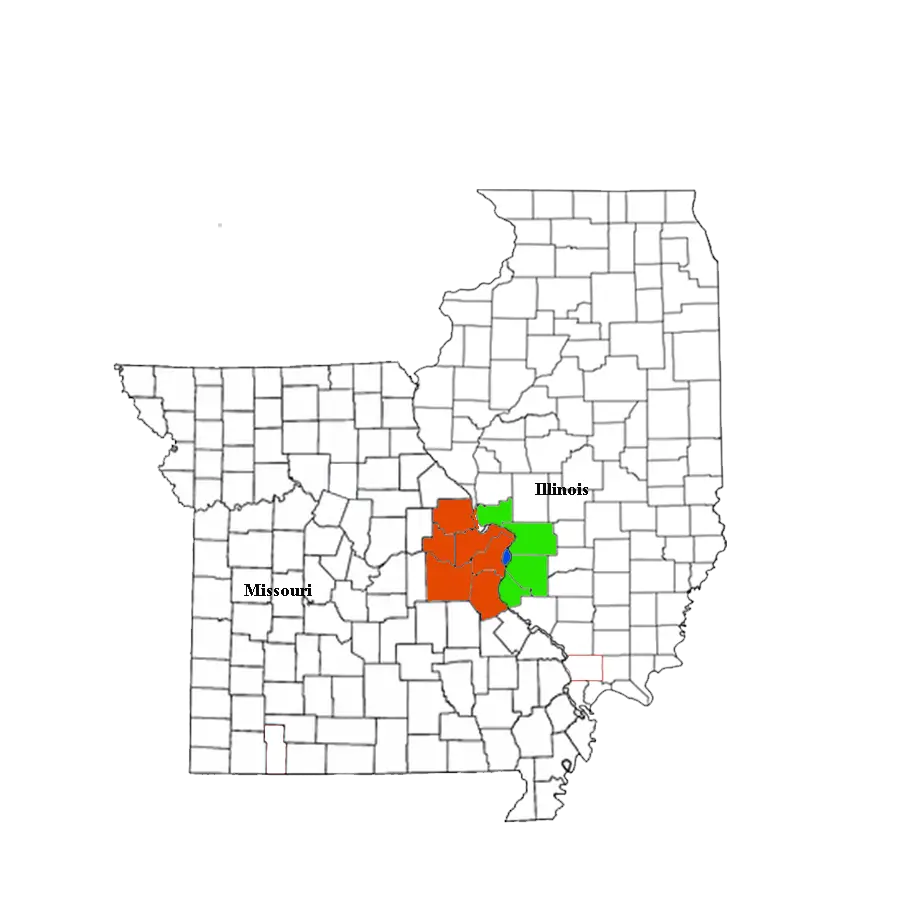 Source: Public domain
Population: 47,471
Median household income: $96,485
Median home price: $329,505
The list of notable current and former athletes who live in this St. Louis suburb is quite impressive. You can bet that people in Chesterfield are quick to mention that they saw Kurt Warner at the grocery store, or that they stood behind Adam Wainwright at the bank.
While they certainly aren't the wealthiest, nor do they live in the largest homes, folks in Chesterfield are a little snooty when you look at the numbers. There are at least 5 private schools here, lots of art galleries, a string quartet and the performing arts center, Stages St. Louis.
6. Clayton

Population: 15,740
Median household income: $88,432
Median home price: $615,404
You know who has more private schools per kid in the whole state of Missouri? Clayton does. But beyond that, our snob noses indicate pure snobbery coming from the Clayton area – they are the 2nd 'smartest' people in Missouri, and they live in the 3rd largest homes.
And with places like the St. Louis Arts Fair and the Clayton Academy of Music, not only are they smart, but they could probably out argue you about postmodernism any day. So don't even try.
7. Dardenne Prairie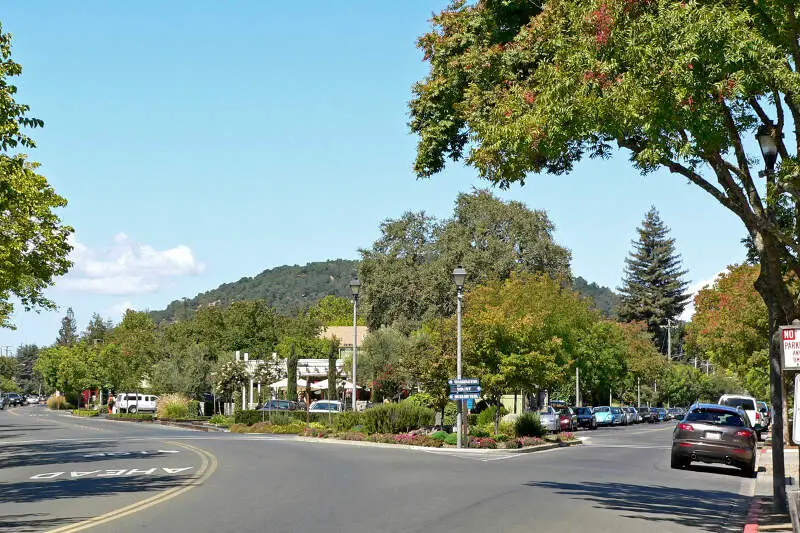 Source: Public Domain
Population: 11,341
Median household income: $100,953
Median home price: $263,505
The people in this rolling suburb of St. Louis are high earners for sure. But they might actually be more down to earth than some of the other folks on this list. While they certainly make more money than most Missouri residents, they don't live in huge, expansive homes.
At least, relatively speaking.
The WingHaven Country Club means lots of snooty golf outings, as does the nearby ballet studio and performing arts and dance studio.
8. Wildwood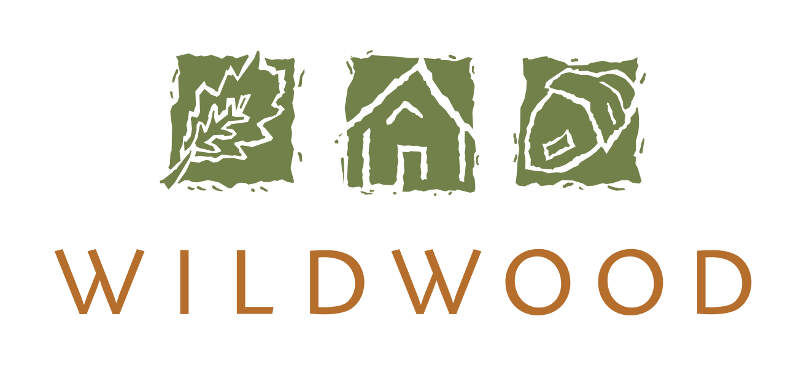 Population: 35,494
Median household income: $120,303
Median home price: $351,100
You would probably be snobby if you lived in Wildwood, too. This place is so darn…cute. There are a bunch of parks and trails throughout the city, as well as the Wildwood Outdoor Towne Center.
Yes, that's Towne with an 'E' at the end.
This is the type of place where citizens roll up their sleeves to get involved with community affairs; where they take action to preserve nature and help one another out. Sure, they have a few private schools and some snobby, artsy stuff in town.
Does that make them snobs? Not necessarily. Do they think their community is better than most? Absolutely.
9. Brentwood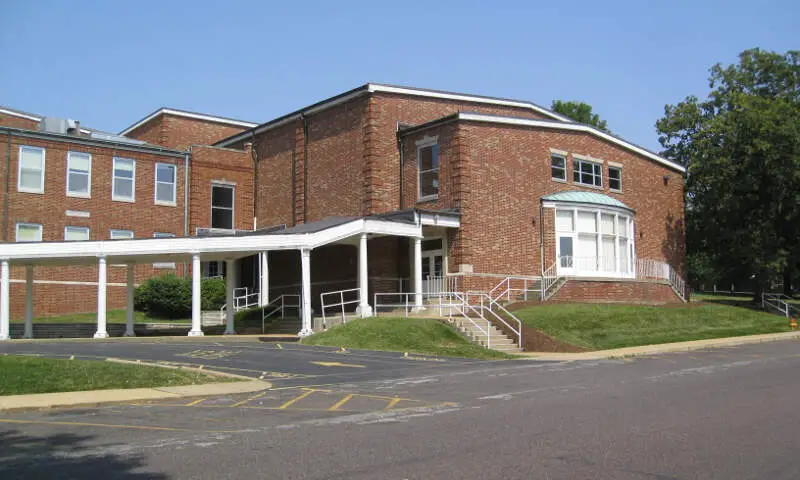 Population: 8,022
Median household income: $69,474
Median home price: $180,800
What makes Brentwood folks snooty isn't the dollars in their bank accounts. It's more of the 'brain power' they possess. 2 out of 3 residents here has a college degree, and the high schools in the area are always at the top of a national list for National Blue Ribbon Awards and such.
The city is very quick to tout their academic achievements on their website and in every other possible place online.
And, there aren't too many other places where you'll find more private schools tucked into one location than in Brentwood. And they have a Whole Foods.
Does being really smart make you a snob? Only when you brag about it.
10. Creve Coeur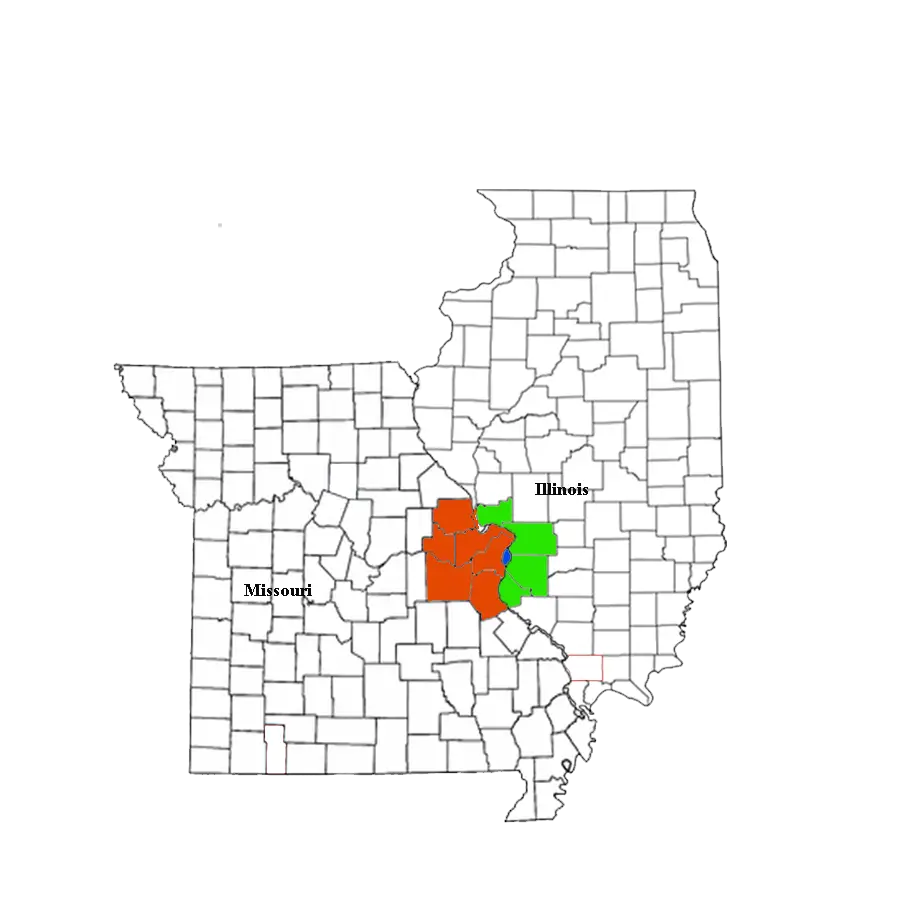 Source: Public domain
Population: 17,777
Median household income: $88,403
Median home price: $386,404
Creve Coeur is right next door to Town and Country, and is the headquarters of Monsanto. It's a relatively wealthy, quiet place with community involvement, a great parks system and lots of smart, successful people.
Are we jealous? You bet.
Summing Up The Humble Pie
When it comes to snobbery, these places in Missouri certainly seem to be heading ever upward. Residents in these communities are well educated, well paid, and appear to have all the sophisticated culture and entertainment of an Ernst Lubitsch film right at the tips of their fingers.
Not that there's anything wrong with that.
If you're interested, here are the least snobby places in Missouri: Charleston, Glasgow Village, Park Hills, Caruthersville and Bonne Terre.
Now that you've enjoyed this, you might also want to read our story on the 10 Most Ghetto Cities in Missouri.
Desktop users, there's a chart below with all snobby cities in Missouri ranked from first to last.