This article is an opinion based on facts and is meant as info-tainment. Don't freak out.
Swipe left for slideshow
Ohio: The Buckeye State. It was the birthplace of eight of America's presidents, the home of two of the most famous brothers in the world (the Wright Brothers, people. Give it a Google.), some of the most beautiful nature in the Midwest, and of course, the Big Boy Burger.
Yes, it's a lovely place, Ohio. But even with all of these things to be proud of, do you think Ohio residents are out there bragging? Supposing they're better than the rest of us?
Well, maybe not most of you guys. But the ones in these 10 cities certainly do:
That's because out of nearly 200 places in the Buckeye State, these 10 came in as the snobbiest of them all in our analysis. Yes, that's right, smarty pants – we said analysis; we didn't come up with this list based on hearsay or opinions. We used numbers. And you can't argue with that.
What something a bit more positive? Check out the best places to live in Ohio.
For more Ohio reading, check out:
How We Determined the Snobbiest Places in Ohio
Like we said, to come up with this list, we used cold hard facts; not our own opinions or biases. (We'd never!)
We began with gathering up all of the places in Ohio with at least 5,000 residents based on the 2013 American Community Survey. This left us with a total of 174 places to look at.
Then, we evaluated each based on these snob-tastic criteria:
Median home price (higher is snobbier)
Median household income (higher is snobbier)
Percent of population with a college degree
Private schools per capita (higher is snobbier)
Theaters per capita (higher is snobbier)
Art galleries per capita (higher is snobbier)
From there, we ranked each of our 174 places in each category with scores from one to 174. We then averaged each place's ranking into one overall score, where the lowest score went to the snobbiest place in Ohio.
If you happen to live in one of these snob-infested cities, before you get all riled up and start calling into your connections at the Senate or what have you, just hold on. We're not saying that these 10 places are not absolutely wonderful; we're just reporting the data, folks. Plus, it's all in good fun.
Now, let's have some fun and take a look at just what makes each of these 10 places so unreservedly, wholeheartedly, stupendously supercilious. (So damn snobby.)
1. The Village Of Indian Hill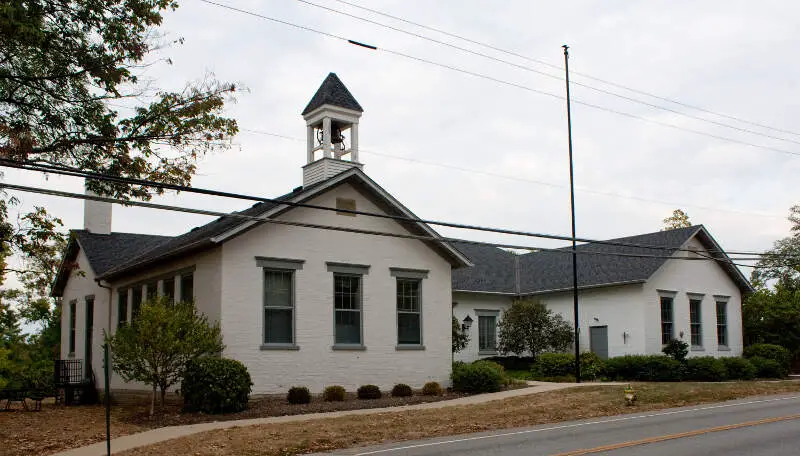 Population: 5,777
Median household income: $210,585
Median home price: $953,000
Just the name of it is snobbish. The Village of Indian Hill. It sounds like the name of a big, fancy mall.
You can bet the homes are really big here. They're actually, by far, the biggest McMansions in the state of Ohio. The types of homes that have elevators in them.
Not only do the residents here earn the most money, you can bet many of their kids go to private schools, based on the number in the area. So, bravo, The Village of Indian Hill.
It's The Village Of Indian Hill by a landslide, and then the rest of Ohio.
2. New Albany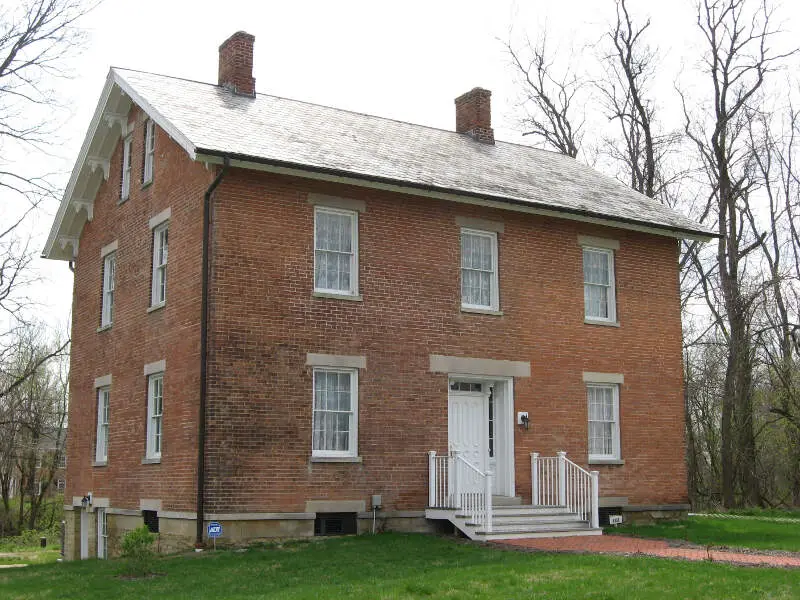 Source: Public domain
Population: 7,998
Median household income: $161,314
Median home price: $436,700
New Albany has a golf course designed by Jack Nicklaus. If that's not real snootyville, then what is?
The homes in New Albany are some of the biggest in the state, and there are a high number of art galleries and theaters nearby in the Columbus area. So, when the New Albany elite are done playing 18, they can meet up with their snob friends at the latest opening gala downtown. They also have the New Albany Symphony Orchestra and the New Albany Ballet Company.
Ballet might be the snobbiest thing you can attend.
3. Pepper Pike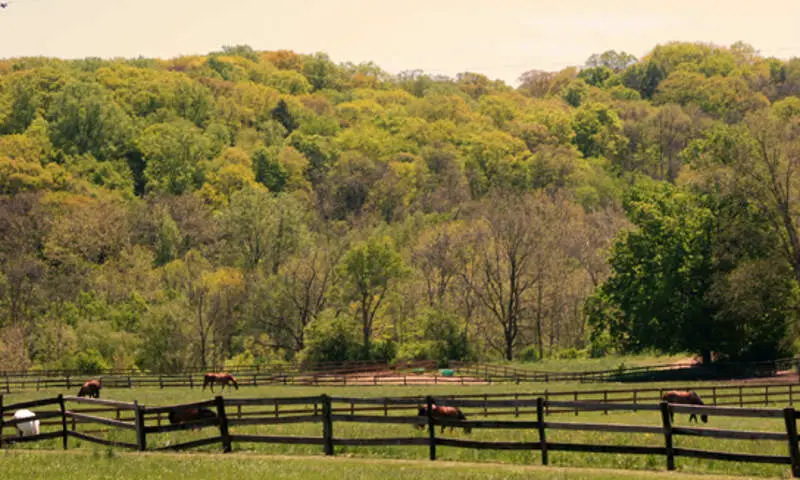 Population: 5,985
Median household income: $166,438
Median home price: $394,300
Pepper Pike is a Cleveland suburb, and they might be the biggest snobs in the entire Cleveland area. The people in the suites at the Browns games who are not even paying attention to the game because they're so out of touch? Some of them are likely Pepper Pikers.
The people in Pepper Pike earn some of the highest salaries in the state, and there are several prestigious private schools in the area. Meaning Pepper Pikers are grooming their snobby kids to take over the snobby crowns one day.
4. Montgomery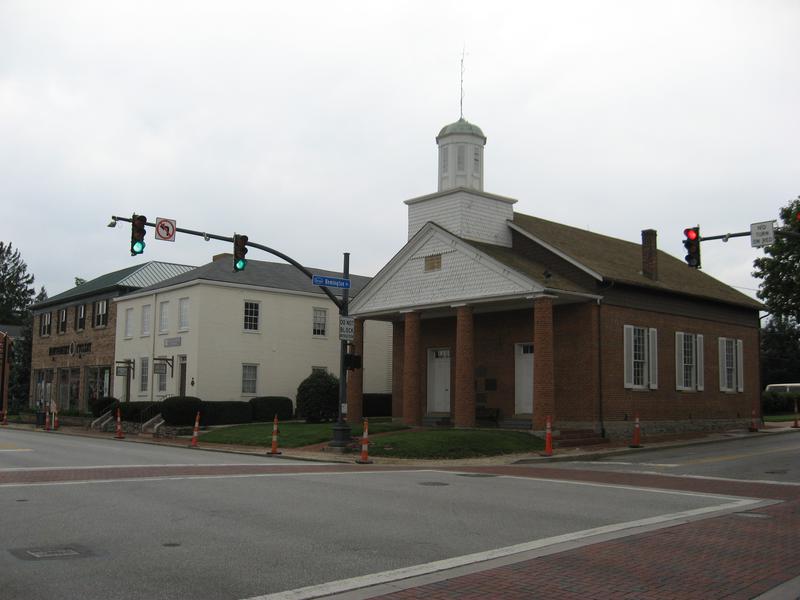 Population: 10,220
Median household income: $109,779
Median home price: $280,200
This Cincinnati suburb is plain full of snobs. Not only do they earn high salaries, and live in some of the biggest homes in the area, but they take advantage of more arts-related venues per capita in the state of Ohio. Nothing says snooty like rich people watching plays.
While a majority of the working class of Cincinnati heads home to relax and unwind every Friday night, a lot of the snobs in Montgomery probably make plans to chopper to their second home somewhere where its warm in the winter.
5. Powell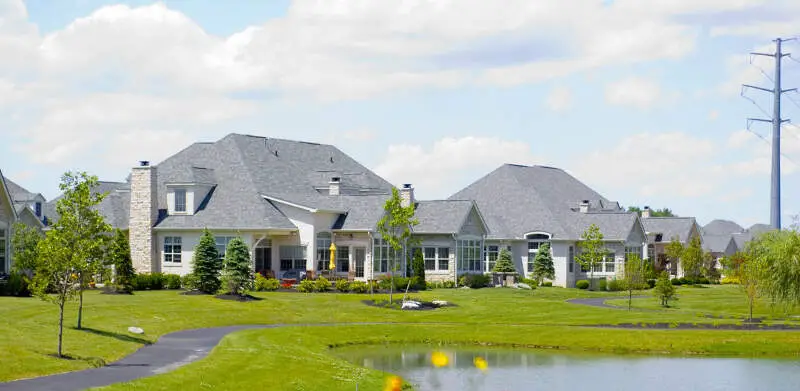 Population: 11,466
Median household income: $133,133
Median home price: $300,300
CNN once said Powell was one of the best places to live in the United States, and the snobs in Powell probably lobbied that they weren't ranked high enough on the list.
Not only do the residents all make great livings, there's essentially no crime in the entire city. And the residents are very involved in the community in Powell; once they put up a memorably successful fight to keep Walmart from opening up within their borders.
That's pretty snobby if you ask me.
6. Hudson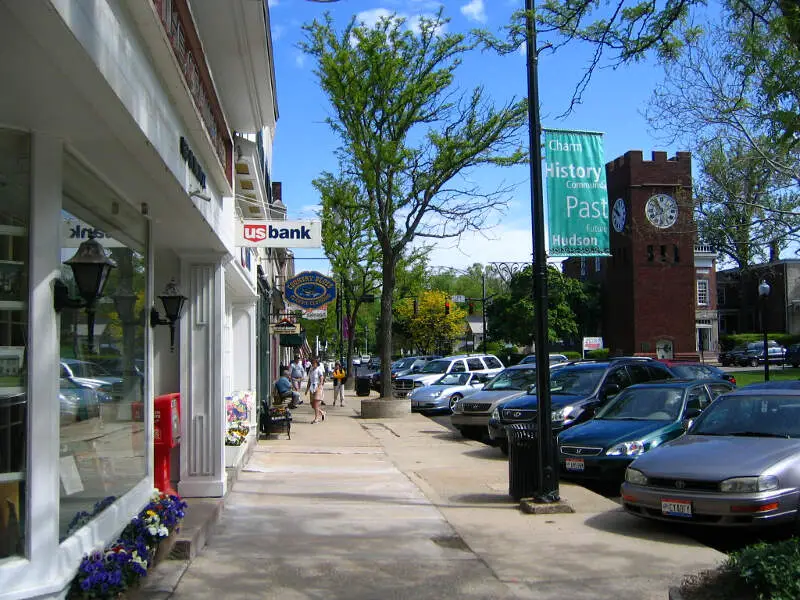 Population: 22,922
Median household income: $116,118
Median home price: $279,900
The kids who live in Hudson are really pampered due to the many private and Montessori schools in the area. And they might feel pressure to succeed since their parents aren't the highest earners, nor do they live in the biggest home in Ohio either.
This Akron suburb says it is consistently considered the 'jewel' of Northeast Ohio. According to who? Hudson residents?
That's a real sign of snobbery; when you refer to yourself as the best in anything, that shows that perhaps, there's a little insecurity there. What's up with that, Hudson?
7. Dublin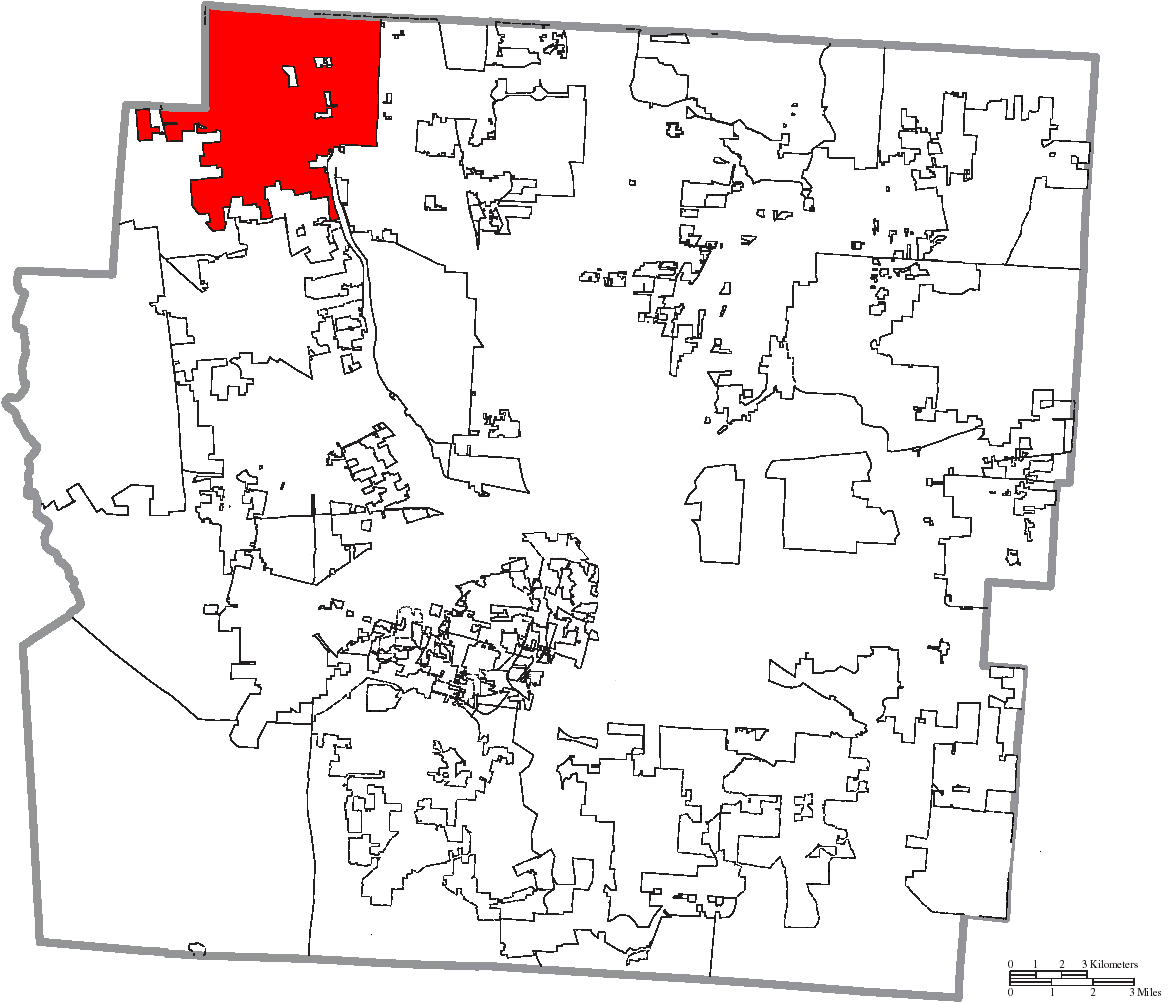 Population: 41,018
Median household income: $114,118
Median home price: $322,000
This Columbus suburb has some of the largest and most expensive homes in the state. And, there are a high number of galleries and other arts-related snobbish events to attend every week.
According to Wikipedia, there are several well-known golf aficionados who make Dublin their home. That's probably because there are a lot of fancy golf courses in the area, and they host prestigious golf tournaments all the time.
So while you spend your Friday morning dropping your kids off at the public school before work, the high and mighty of Dublin take theirs to one of the many prestigious private schools in the area before rushing off to get to their tee time.
Dublinites definitely think they're better than most people in the greater Columbus area.
8. Granville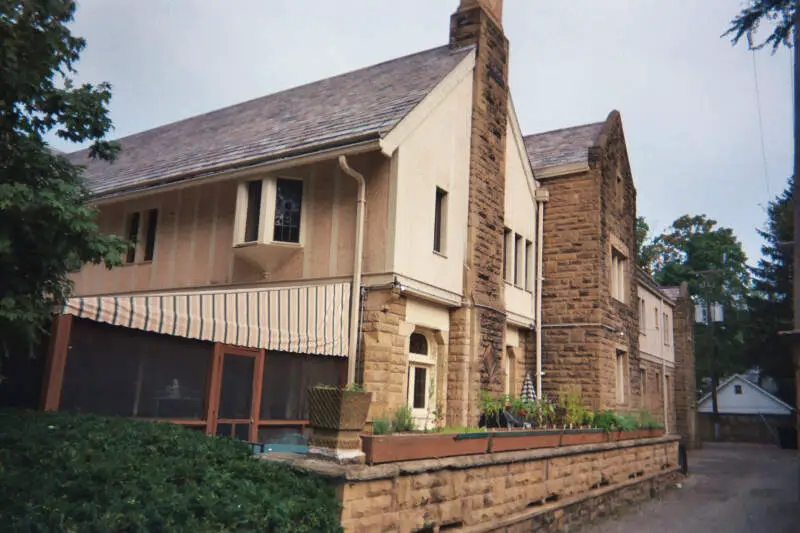 Population: 5,598
Median household income: $112,183
Median home price: $200,200
Granville calls itself, 'One of Ohio's Best Hometowns.' What they probably want to say is 'Ohio's Best Hometown,' but they don't want to be rude. Sometimes, snobs use passive aggression to get their point across.
Just outside of the sprawl of Columbus, Granville is home to the private, elite Denison University, where the list of graduates spans athletes, famous literary names and celebrities such as Jennifer Garner and Steve Carrell.
9. Bexley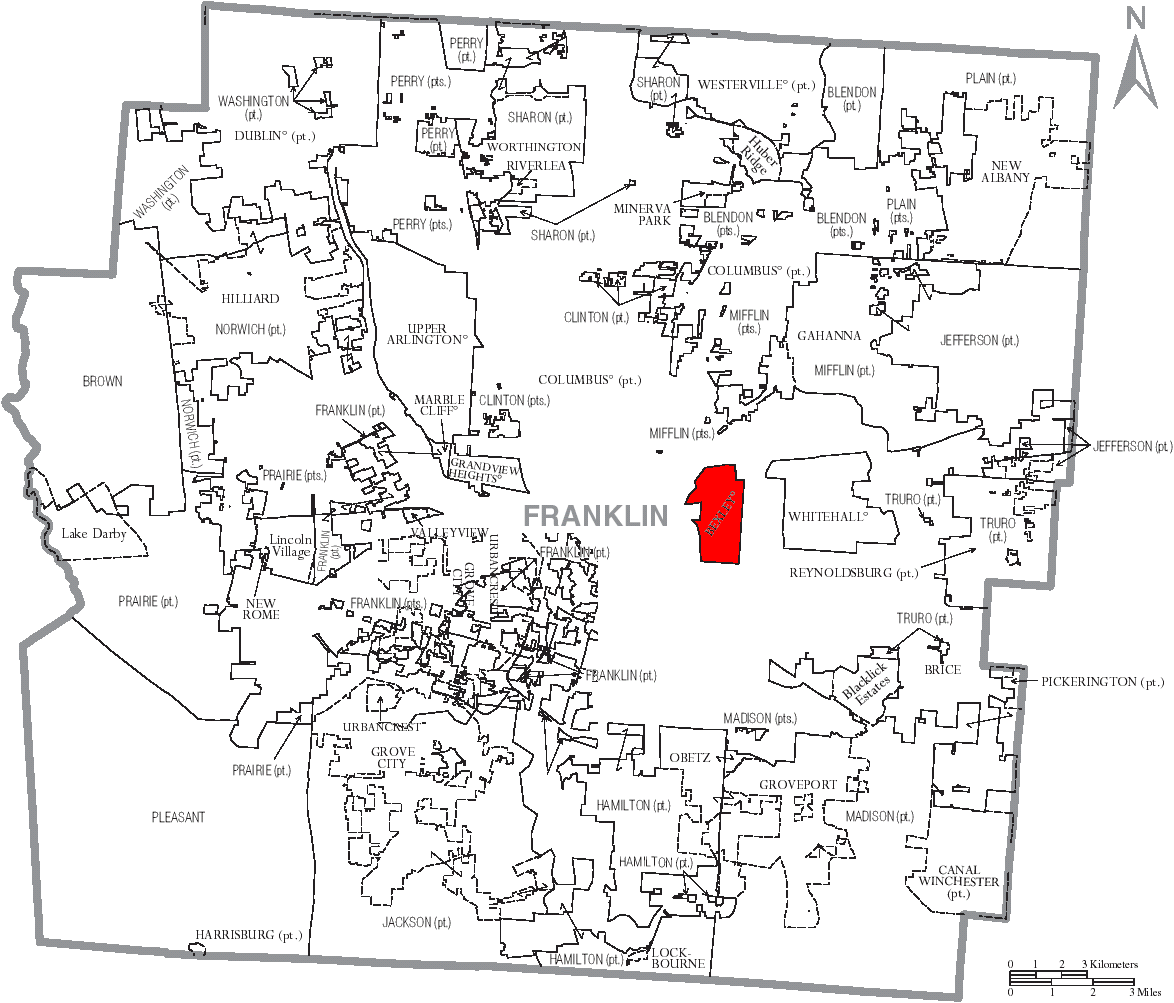 Population: 13,118
Median household income: $94,203
Median home price: $264,500
You know you're a real snob when the governor of the state of Ohio is your neighbor, and the president of THE Ohio State University gets coffee at the same place you do.
Face it, Bexley, you brag to your friends that you 'know' players from the OSU football team, and how you recently had lunch with some high-end (fill in the blank) know it all from the university.
10. Upper Arlington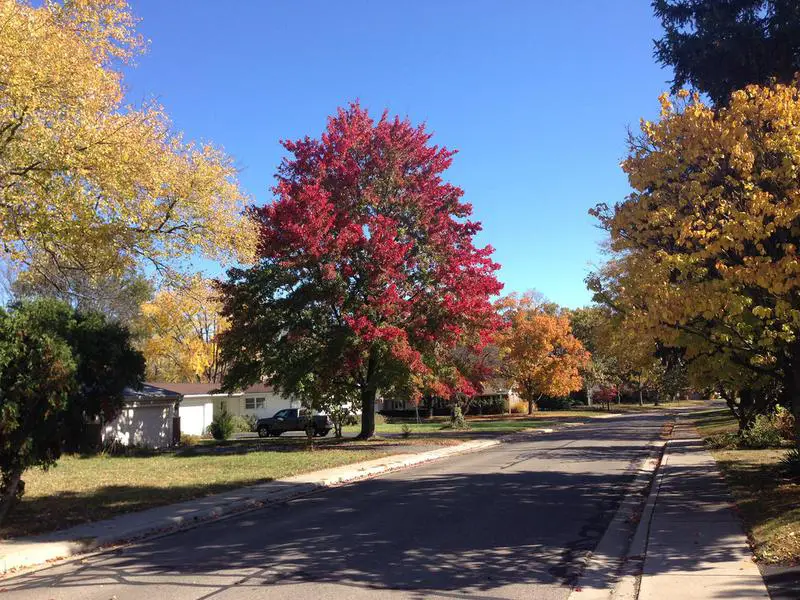 Population: 33,488
Median household income: $95,588
Median home price: $320,100
Don't confuse this town with regular Arlington. No sir, this is Upper Arlington, where you have some of the wealthiest residents, largest homes, and some of the highest number of arts-related venues in the state. I mean, look at the picture of their junior high school.
This is how Upper Arlington officials edited in a description about themselves in Wikipedia: 'Downtown Columbus lies to the southeast, its skyline visible across the OSU farmland research facilities extending along Upper Arlington's eastern border.'
It sounds like a poem. No real hiding your snobbery with that one, UA.
Good Day Sir. I said, GOOD DAY!
If you happen to live in one of these 10 Ohio snoots-villes, don't stick your nose up at us just yet. Like we said, this list was all in good fun – in fact, many of the criteria for being snobby are some of the most desirable criteria for choosing a place to live!
And if you don't live in one of these 10 cities, then that means you're more down to earth.