There are all types when it comes to being a snob in Ohio. You've got your Wine Snobs, Book Snobs, and, of course, Clothes Snobs. Then there are the Technology Snobs, Car Snobs, and yes, even City Snobsas in, I'm better than you because I live in (insert snooty city here).
How can we tell which Ohio cities are the snobbiest? By measuring snobby things, that's how.
We used Saturday Night Science to look at things like expensive homes, high incomes, and overly educated populations by city in Ohio. These are the criteria you'd argue with a friend over a foodie dinner about who's snobbier.
After analyzing 250 of the state's most populous areas over 5,000 people, we came up with this ranking of the ten snobbiest places in the state of Ohio.
The Ohioan in these places aren't snobby, they just know they're better than you.
The 10 Snobbiest Places In Ohio
Don't freak out.
What's the snobbiest place in Ohio? The snobbiest place in Ohio is Pepper Pike based on the data. If we had their wealth and lifestyle, we'd probably be a little snobby, too.
The most laid back? That would be East Liverpool.
We're not so full of ourselves as to make this ranking up from nowhere. So here's a look at the top ten and more on how we did it. And if you're curious, Ohio is the 39th snobbiest in the United States.
For more Ohio reading, check out:
---
Table Of Contents: Top Ten | Methodology | Summary | Table
---
The 10 Snobbiest Places In Ohio For 2023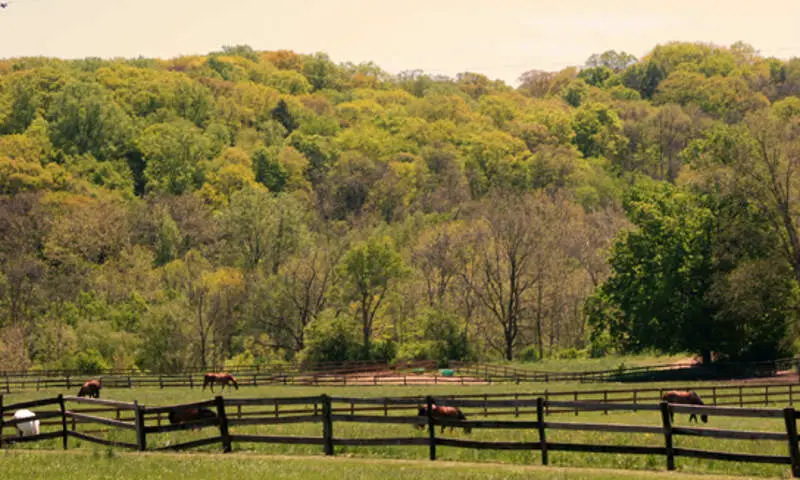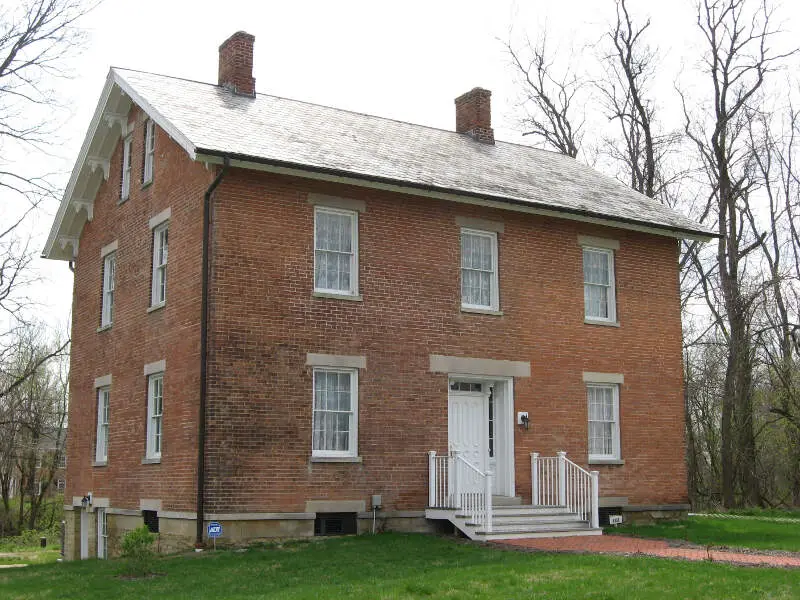 Source: Public domain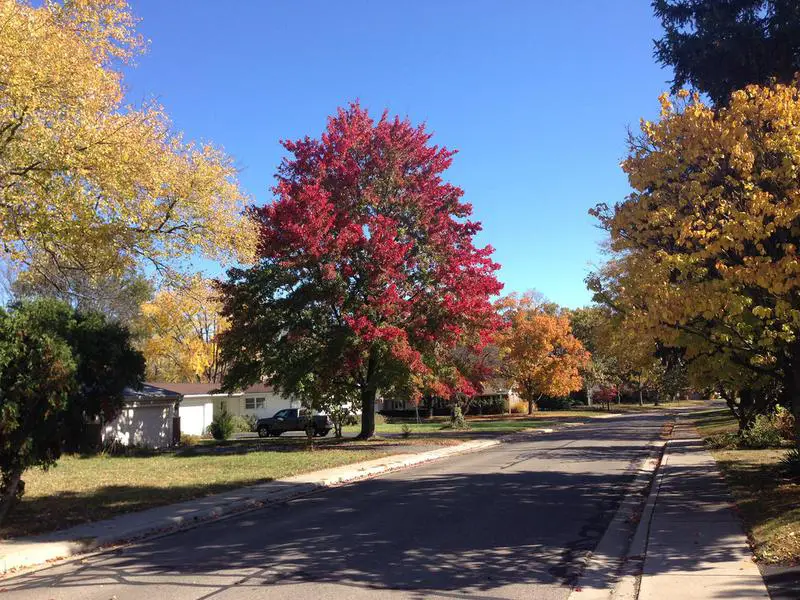 Source: Public domain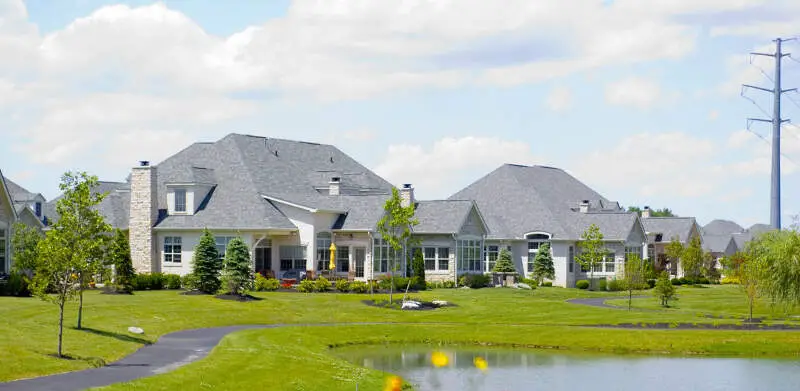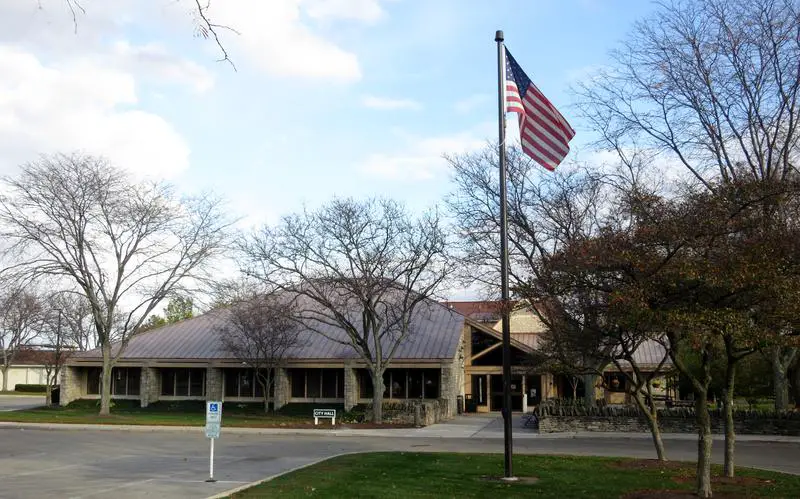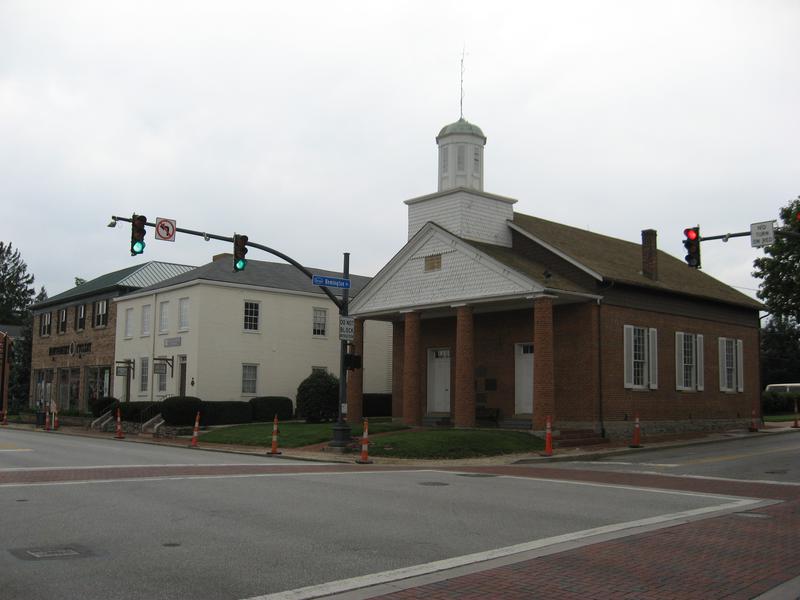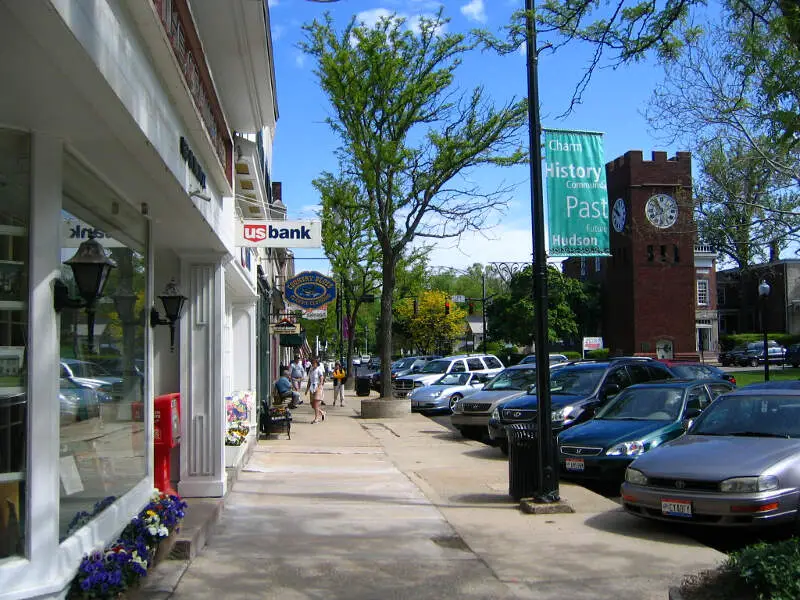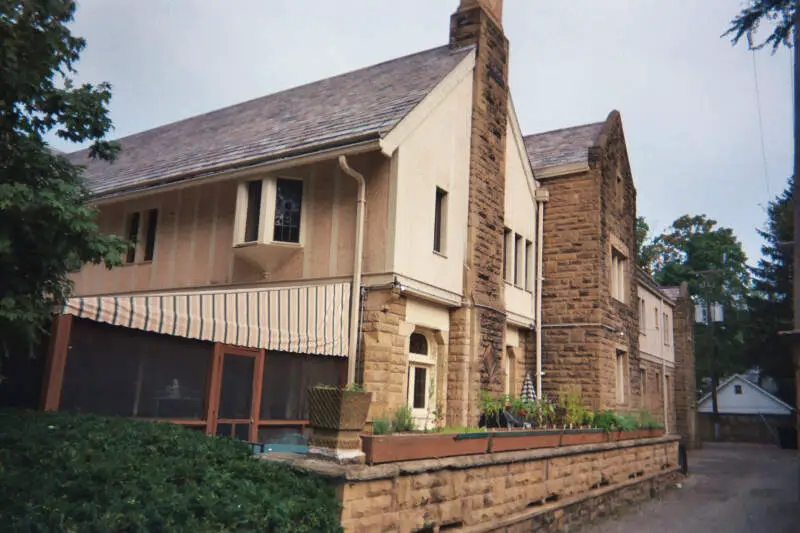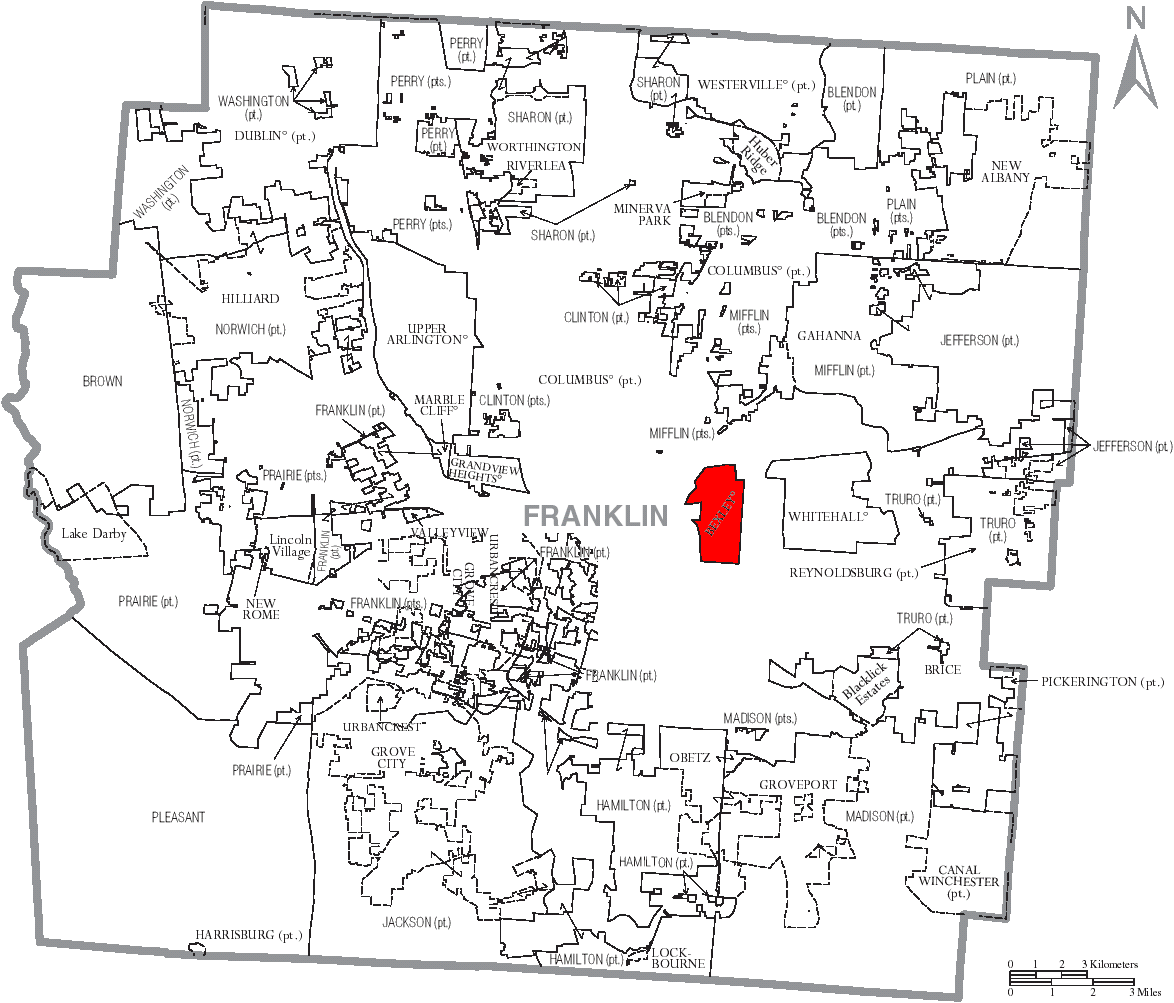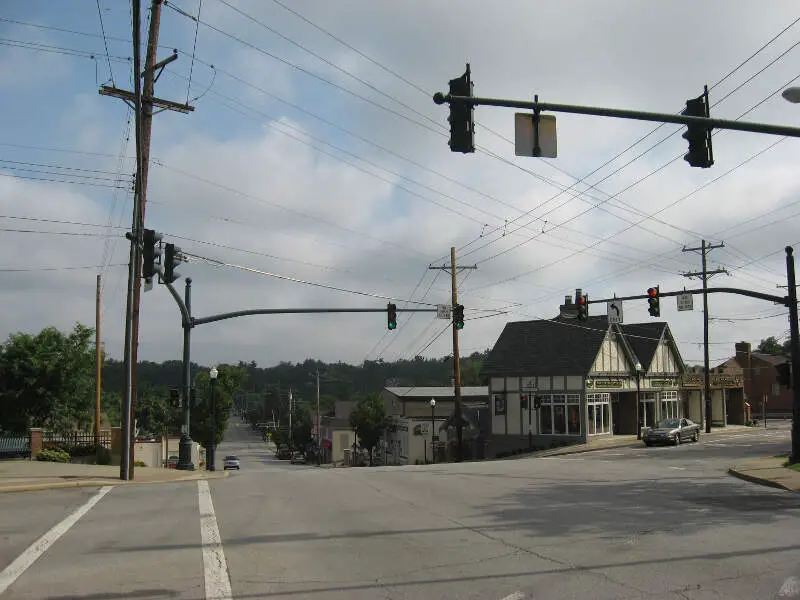 Methodology: How we determined the snobbiest cities in the Buckeye State
Do you think wed just come up with this list willy-nilly? Not a chance – we only use Saturday Night Science around here.
We gathered up all of the places in Ohio with populations of 5,000 people or more. This left us with a total of 250 places. Then, we looked at each place in terms of these snoot-er-iffic criteria (And no, its not a word. English snob.):
Median home price (Higher is snobbier)
Median household income (Higher is snobbier)
Percent of population with a college degree (Higher is snobbier)
Turned out this simple criteria was much better at sniffing out the snobby places then more snobby criteria like:
Libaries per capita (Higher is snobbier)
Museums per capita (Higher is snobbier)
Private schools per capita (Higher is snobbier)
From there, we ranked each of our 250 places in each category with scores from one to 250. We then averaged each places ranking into one overall score, where the lowest score went to the snobbiest place in Ohio. So lets all flip a table in honor of Pepper Pike (with our pinkies up, of course.)
Before you get upset and ruin your blowout or something drastic here, lets remember that this is all in good fun. Would we live in one of these 10 places if we had the chance? Of course, we would.
And it's not like your real estate agent would ever point out how snobby the town you're moving to is. We're here to keep you grounded, even if you're wearing a monocle.
There You Have It – Now That You're On Your High Horse
When it comes to snobbery, these places in Ohio are heading ever upward. Residents in these communities are well educated, well paid, and appear to have all the sophisticated culture and entertainment of an Ernst Lubitsch film right at their fingertips.
Not that there's anything wrong with that.
If you're also curious enough, here are the most laid back places in Ohio, according to science:
East Liverpool
Lima
East Cleveland
For more Ohio reading, check out:
Table: The Snobbiest Cities In Ohio For 2023
| Rank | City | Population |
| --- | --- | --- |
| 1 | Pepper Pike, OH | 6,743 |
| 2 | New Albany, OH | 10,962 |
| 3 | Upper Arlington, OH | 36,566 |
| 4 | Powell, OH | 13,879 |
| 5 | Dublin, OH | 48,613 |
| 6 | Montgomery, OH | 10,796 |
| 7 | Hudson, OH | 23,001 |
| 8 | Granville, OH | 5,675 |
| 9 | Bexley, OH | 13,820 |
| 10 | Madeira, OH | 9,397 |
| 11 | Wyoming, OH | 8,691 |
| 12 | Worthington, OH | 15,047 |
| 13 | Grandview Heights, OH | 8,099 |
| 14 | Oakwood, OH | 9,470 |
| 15 | Solon, OH | 24,070 |
| 16 | Mason, OH | 34,337 |
| 17 | Avon, OH | 24,542 |
| 18 | Aurora, OH | 17,108 |
| 19 | Highland Heights, OH | 8,658 |
| 20 | Brecksville, OH | 13,607 |
| 21 | Blue Ash, OH | 13,229 |
| 22 | Beachwood, OH | 13,806 |
| 23 | Hilliard, OH | 35,530 |
| 24 | Shaker Heights, OH | 29,197 |
| 25 | Westlake, OH | 34,049 |
| 26 | Springboro, OH | 18,831 |
| 27 | Kirtland, OH | 6,921 |
| 28 | Westerville, OH | 38,960 |
| 29 | Avon Lake, OH | 25,005 |
| 30 | Rocky River, OH | 21,515 |
| 31 | Reminderville, OH | 5,202 |
| 32 | Independence, OH | 7,512 |
| 33 | Gahanna, OH | 35,626 |
| 34 | Perrysburg, OH | 24,633 |
| 35 | Pickerington, OH | 22,682 |
| 36 | Beavercreek, OH | 46,320 |
| 37 | Broadview Heights, OH | 19,820 |
| 38 | Bellbrook, OH | 7,266 |
| 39 | Strongsville, OH | 46,187 |
| 40 | Canal Winchester, OH | 9,209 |
| 41 | Macedonia, OH | 12,083 |
| 42 | Twinsburg, OH | 19,220 |
| 43 | Sunbury, OH | 6,538 |
| 44 | University Heights, OH | 13,950 |
| 45 | Sylvania, OH | 18,991 |
| 46 | Stow, OH | 34,556 |
| 47 | Green, OH | 27,267 |
| 48 | Centerville, OH | 24,281 |
| 49 | Waterville, OH | 5,943 |
| 50 | Canfield, OH | 7,605 |
| 51 | Delaware, OH | 41,004 |
| 52 | Loveland, OH | 13,125 |
| 53 | South Lebanon, OH | 6,157 |
| 54 | Fairlawn, OH | 7,697 |
| 55 | Monroe, OH | 15,560 |
| 56 | North Royalton, OH | 31,150 |
| 57 | Chardon, OH | 5,212 |
| 58 | Willoughby Hills, OH | 9,929 |
| 59 | Olmsted Falls, OH | 8,684 |
| 60 | Marysville, OH | 24,922 |
| 61 | Seven Hills, OH | 11,696 |
| 62 | Lyndhurst, OH | 13,980 |
| 63 | Fairview Park, OH | 17,167 |
| 64 | Mentor, OH | 47,369 |
| 65 | North Ridgeville, OH | 34,883 |
| 66 | Medina, OH | 26,011 |
| 67 | Tallmadge, OH | 18,409 |
| 68 | Wadsworth, OH | 23,789 |
| 69 | Oberlin, OH | 8,253 |
| 70 | Pataskala, OH | 17,598 |
| 71 | Lakewood, OH | 50,841 |
| 72 | Milford, OH | 6,549 |
| 73 | Amherst, OH | 12,665 |
| 74 | Harrison, OH | 12,801 |
| 75 | Clayton, OH | 13,246 |
| 76 | Middleburg Heights, OH | 15,975 |
| 77 | St. Clairsville, OH | 5,121 |
| 78 | Brunswick, OH | 35,272 |
| 79 | North Olmsted, OH | 32,371 |
| 80 | Lebanon, OH | 20,770 |
| 81 | Groveport, OH | 5,942 |
| 82 | Maumee, OH | 13,915 |
| 83 | Munroe Falls, OH | 5,051 |
| 84 | Huron, OH | 6,950 |
| 85 | Cleveland Heights, OH | 45,267 |
| 86 | Deer Park, OH | 5,439 |
| 87 | Sharonville, OH | 14,022 |
| 88 | Columbus, OH | 898,143 |
| 89 | North Canton, OH | 17,884 |
| 90 | Reynoldsburg, OH | 39,803 |
| 91 | Rossford, OH | 6,330 |
| 92 | Canal Fulton, OH | 5,337 |
| 93 | Kettering, OH | 57,503 |
| 94 | New Franklin, OH | 13,913 |
| 95 | Oxford, OH | 22,783 |
| 96 | Mayfield Heights, OH | 20,113 |
| 97 | Fairfield, OH | 44,550 |
| 98 | Miamisburg, OH | 19,878 |
| 99 | Willoughby, OH | 23,753 |
| 100 | Troy, OH | 26,093 |