This article is an opinion based on facts and is meant as infotainment. Don't freak out.
Swipe left for slideshow. Article continues below.
When it comes to being a snob, you've got all types. You've got your wine snobs, beer snobs, and food snobs. There are book snobs, movie snobs, and theatre (yes, with an re) snobs. These days, you've probably even got snob snobs—people who think their type of snob is better than yours.
Down in the south, you might not think of folks as 'snobby' as those in the northeast. But, they're out there, for sure. Especially in certain areas of Alabama, where you can call these true southerners snooty or even just plain loaded if you will.
In fact, in these 10 places, it's downright snobby:
Now we're not so full of ourselves as to just come up with this list from nowhere. We actually analyzed 85 places in the state. And we're not saying there's anything wrong with these cities.
Actually, if we had their wealth and lifestyle, we'd probably be a little snobby, too.
For more Alabama reading, check out:
How we determined the snobbiest places in Alabama
You think we'd just come up with this list willy nilly? Not a chance.
What we did is, we gathered up all of the places in Alabama with populations of 5,000 people or more. This left us with a total of 85 places. Then, we looked at each place in terms of these snoot-er-iffic criteria: (And no, it's not a word. English snob.)
Median home price (Higher is snobbier)
Median household income (Higher is snobbier)
Percent of population with a college degree (Higher is snobbier)
Private schools per capita (Higher is snobbier)
Theaters per capita (Higher is snobbier)
Art galleries per capita (Higher is snobbier)
From there, we ranked each of our 85 places in each category with scores from one to 85. We then averaged each place's ranking into one overall score, where the lowest score went to the snobbiest place in Alabama. So let's all flip a table in honor of Mountain Brook (with our pinkies up, of course.)
Now before you get upset and ruin your blowout or something drastic here, let's remember that this is all in good fun. Would we live in one of these 10 places if we had the chance? Of course we would!
Now, let's put on your monocle and take a look at what make these places so snobby; for a more complete list, just hop down to the end of the post.
1. Mountain Brook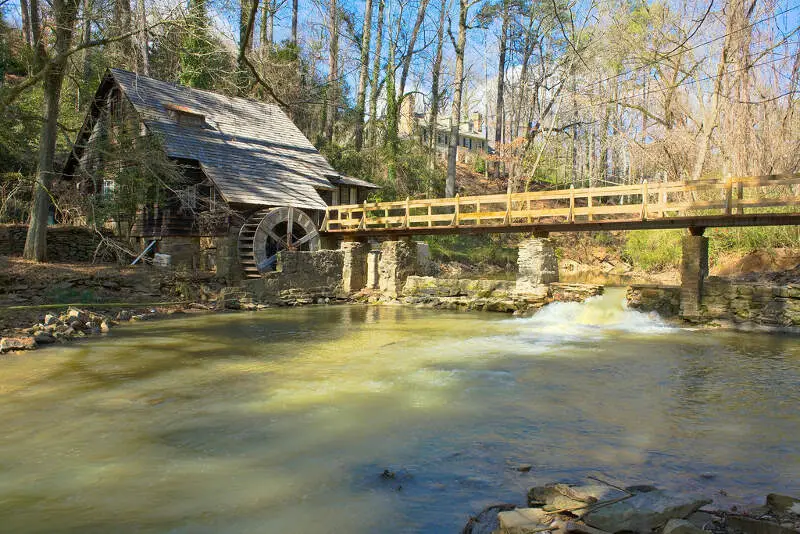 Population: 20,938
Median household income: $135,242
Median home price: $538,700
The folks in Mountain Brook are just about the richest, smartest, and live in the largest homes in the state of Alabama. Are we jealous? Yes. But that still makes them snobs.
Right outside of Birmingham, you'll find a place where homes are about three times as expensive as the state average, and where residents earn far, far more than most people make in two or three years.
Frankly, if you're from the general area, it would be hard to argue with Mountain Brook not topping this list.
2. Madison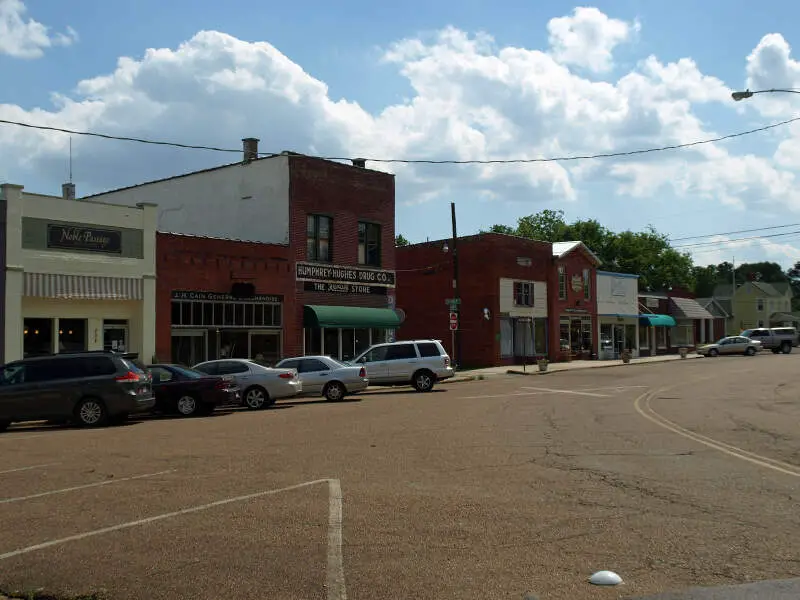 Population: 42,503
Median household income: $92.454
Median home price: $230,404
These Huntsville suburbanites are certainly not slouches when it comes to the amount of money they make each year. At nearly 100K, it really puts into perspective how 'rich' the folks in Mountain Brook truly are.
Homes are the 5th most expensive in the state, and more than 1 in 3 residents has a college degree. We think intellectual intelligence and snobbery are a distant cousins.
3. Vestavia Hills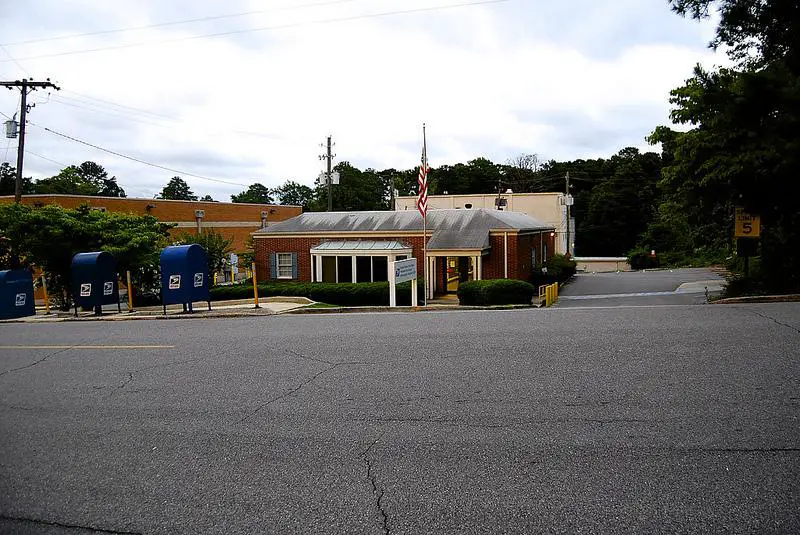 Population: 33,534
Median household income: $85,017
Median home price: $330,605
This Birmingham suburb definitely has it 'made' as well, at least financially. The homes here are the 2nd largest in Alabama, and nearly 4 in 10 residents has at least a bachelor's degree. That's also the 2nd highest rate in the Yellowhammer State.
It's a smallish place, but there are still a couple of private schools and art galleries to keep the folks here entertained.
4. Gulf Shores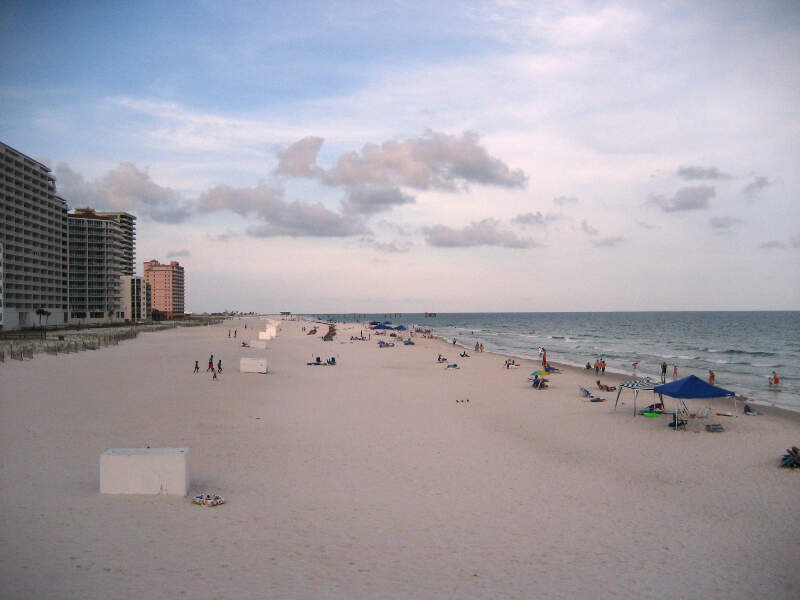 Population: 9,761
Median household income: $47,484
Median home price: $189,304
You figured you'd see Gulf Shores somewhere on this list, didn't you? While the residents certainly aren't the wealthiest among their Alabama peers, there are a ton of snob-tastic things to do here – everything from art galleries to theaters and other 'high brow' amenities.
Plus, you can say you live in Gulf Shores.
5. Daphne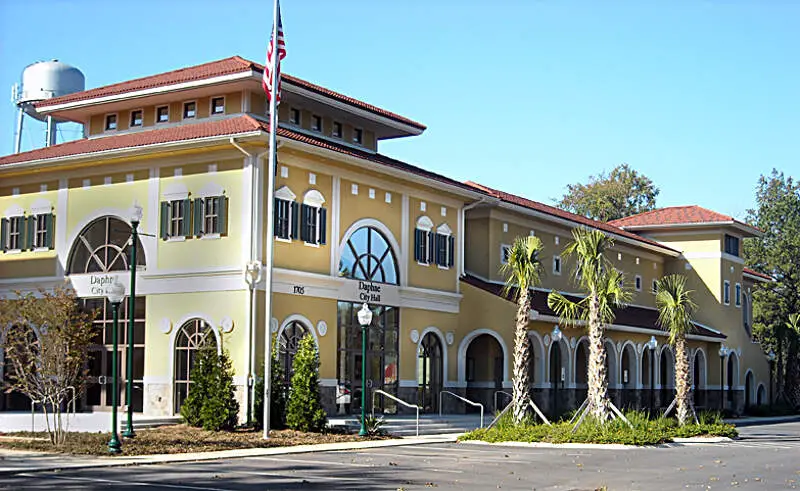 Source: Public domain
Population: 21,911
Median household income: $63,500
Median home price: $188,303
Across the bay from Mobile is the fairly wealthy community of Daphne, where the residents are in the top 10 in the state when it comes to income levels, home sizes and education.
Did you know Alabama running back T.J. Yeldon is from Daphne? Is he a snob? We haven't met him before, but he seems pretty down to earth.
6. Fairhope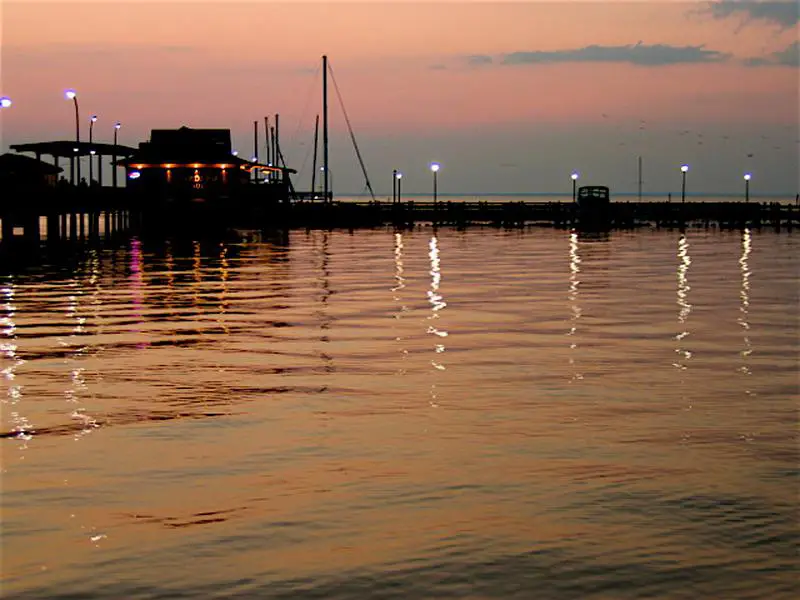 Population: 15,902
Median household income: $58,882
Median home price: $241,303
Just down the bay from Daphne is the smallish city of Fairhope. What makes them such snobs? They rank number one in the state for art galleries per capita. Plus, this cute little community was once named as the second best small town in America by Southern Living Magazine.
Does that make you snobby? Only when you brag about it.
7. Hoover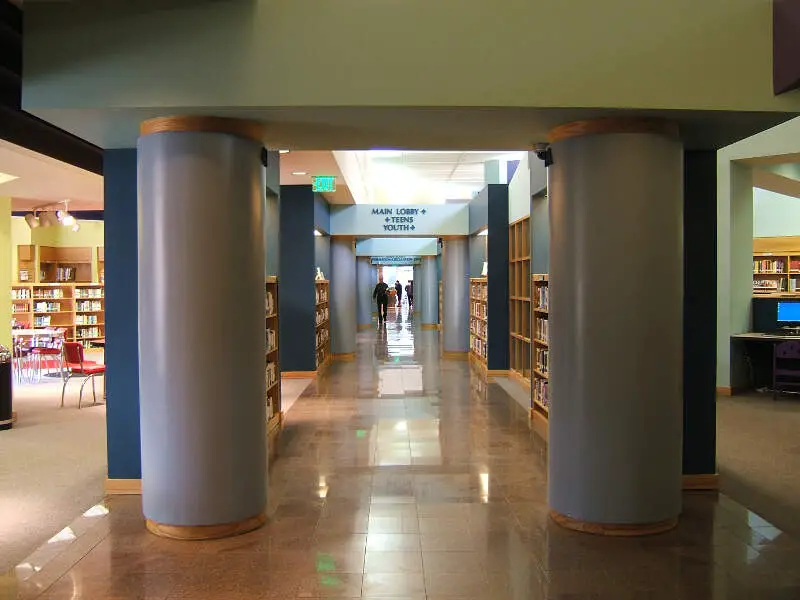 Population: 81,938
Median household income: $76,713
Median home price: $266,404
Another wealthy Birmingham suburb, Hoover is definitely living the high life. The city ranks in the top 5 for income levels and home prices. Plus, more than a third of the population finished college, which is really high for Alabama.
While the number of snobberific amenities aren't as high in Hoover as they are in other places, there are plenty of snooty of places to shop at nearby Riverchase Galleria.
8. Helena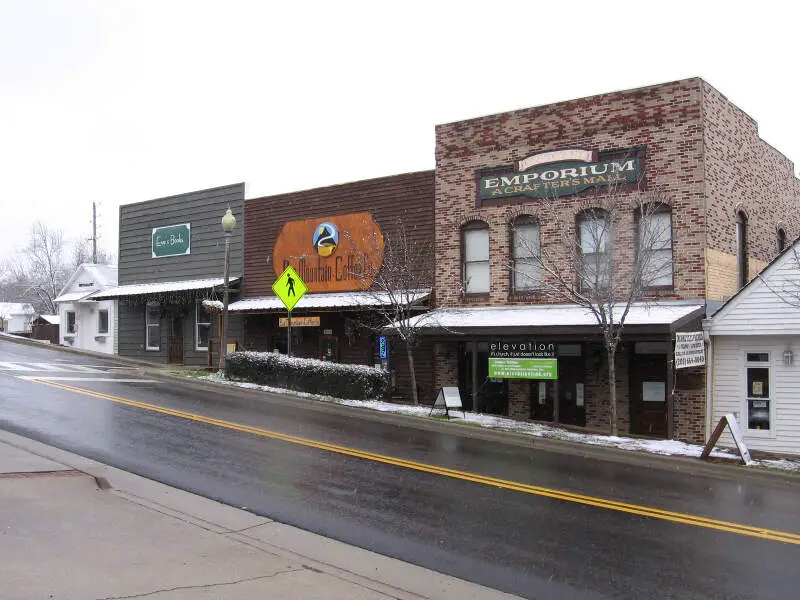 Population: 16,504
Median household income: $84,280
Median home price: $178,505
Well, it's pretty much official. Our snob sniffers have indicated that if you live in a south Birmingham suburb, you might be a snob. This is where most of the big earners in the state live, and where the homes are much, much more expensive than those in the rest of Alabama.
Businessweek named Helena the 13th best place to raise your kids in 2007, and Money Magazine bestowed upon Helena the title of 'one of the best places to live in 2007′ – monikers that the city is very quick to remind you about. They've won many other awards that they brag about, too.
9. Pelham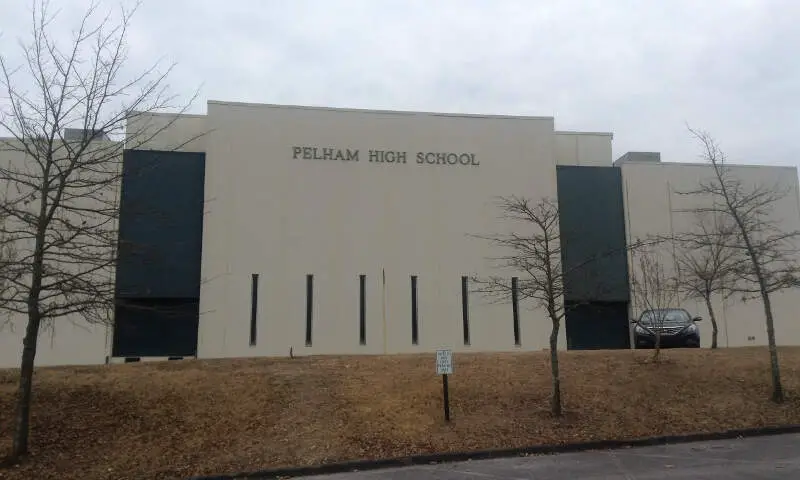 Population: 21,304
Median household income: $69,091
Median home price: $167,600
Right next door to Helena is Pelham, which not only has some pretty wealthy families, but one of the highest concentration of small art galleries in the state.
Did you know Dabo Swinney, the coach of Clemson's football team, grew up in Pelham? You do now.
10. Auburn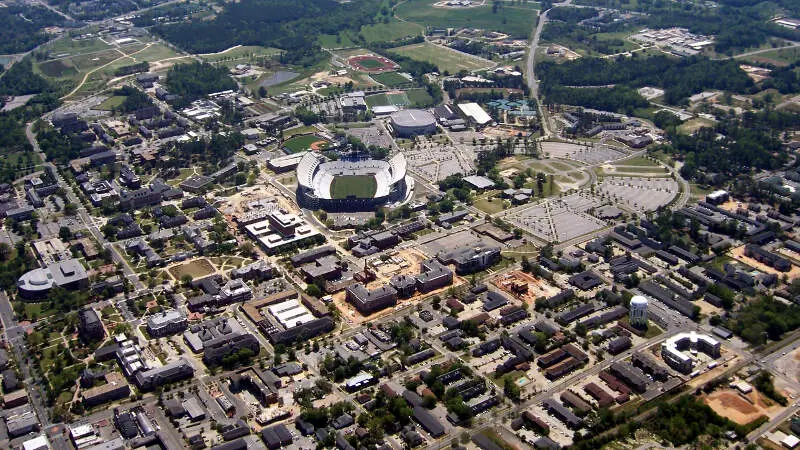 Source: Public domain
Population: 53,109
Median household income: $37,039
Median home price: $215,203
This just added a little bit of fuel to the whole Bama-Auburn rivalry. Turns out, the snobs in Auburn might be a lot more pretentious than their peers down in Tuscaloosa.
While they certainly aren't the wealthiest of their Alabama peers, Auburnians are just about the smartest (30% have a college degree). Plus, there are far more snooty-type amenities in Auburn than in most other places in the state.
And as we've learned in life, snobs enjoy the finer things in life.
Summing Up The Humble Pie
Sure, we might have poked a little harmless fun at these 10 snobby places, but hey, it's only because we're jealous. High incomes, expensive homes, and excellent educations? That sounds pretty southern charming to us. Who wouldn't want that?
If you're interested, here are the least snobby places in Alabama: Prichard, Lanett, Tarrant, Chickasaw and Gadsden.
Desktop users, there's a chart below with all snobby cities in Alabama ranked from first to last.