This article is an opinion based on facts and is meant as infotainment. Don't freak out.
Swipe left for slideshow. Article continues below.
When it comes to being a snob, there are all types. You've got your Wine Snobs, your Book Snobs, and of course, your Clothes Snobs. Then there are the Technology Snobs, Car Snobs, and yes, even City Snobs—as in, I'm better than you because I live in (insert snooty city here).
If you're reading this from Louisiana, you are probably on one side of the fence or another. You're either an elitist with a lot of money and success, or you're a regular guy. Which is it? Well, it depends on where you live.
And, we can tell which parts of Louisiana are the snobbiest by looking at the data.
After analyzing more than 100 cities, we've firmly decided that these are the 10 snobbiest cities in the state of Louisiana:
This list probably wasn't a shocker for anyone who lives in Covington, as they are most likely smiling in their big armchairs with a sense of aloofness.
And to be clear, we didn't form this list based on our own biases — we relied on the cold hard data.
For more Louisiana reading, check out:
How we determined the snobbiest places in Louisiana
If you're feeling a bit haughty about these rankings, calm down. See, we relied on facts and figures to create this list not just our opinions of those cities.
We started by making a list of every place in Louisiana over 5,000 people based on the 2013 American Community Survey. That left us with more than 100 places in Louisiana.
We then looked at the following snob-tastic criteria for each of the places on the list:
Median home price (Higher is snobbier)
Median household income (Higher is snobbier)
Percent of population with a college degree (Higher is snobbier)
Private schools per capita (Higher is snobbier)
Theaters per capita (Higher is snobbier)
Art galleries per capita (Higher is snobbier)
Time to put on your monocle and go through these snooty places.
1. Covington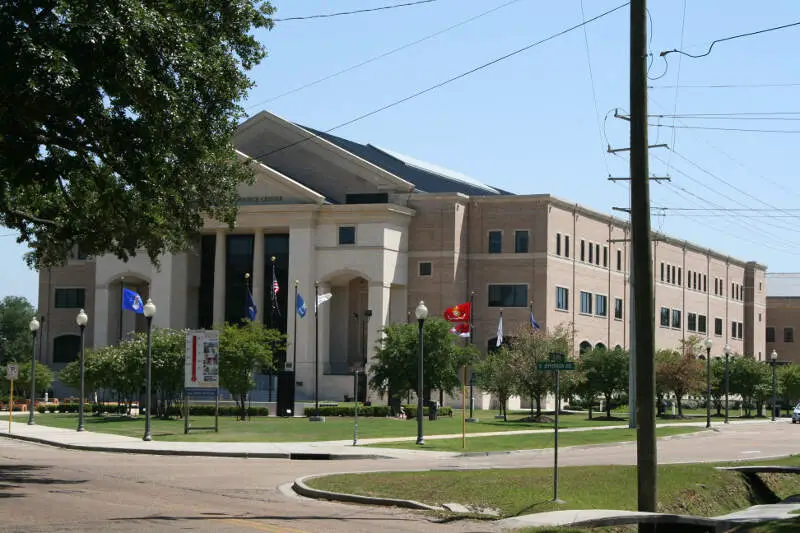 Population: 8,896
Median household income: $47,990
Median home price: $211,000
There are snooty places, there are snobby places, and then there's Covington. The rest of Louisiana has nothing on the self aggrandizing that goes on in the most uncontested snobby place to live in the Bayou State.
Just north of Lake Pontchartrain, Covington is just about the richest, smartest city, and the people people that live there live in just about the largest homes. And when you factor in culture, Covington had it going on there as well. In fact, there are more art galleries per capita than anywhere else in LA.
Don't try and argue with an art snob from Covington. You'll never win.
2. Metairie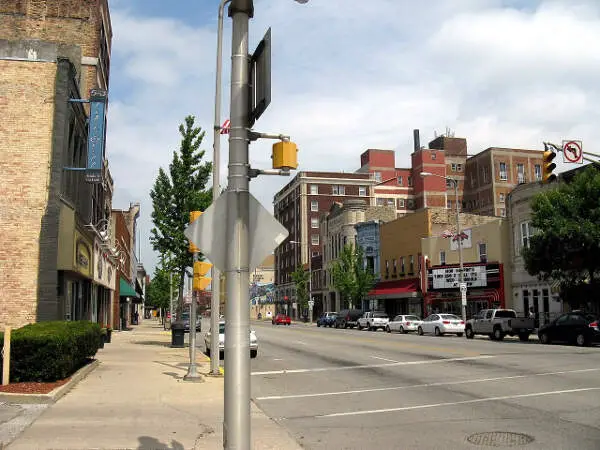 Source: Public Domain
Population: 138,481
Median household income: $41,265
Median home price: $220,000
The list of private and magnet schools in Metairie goes on and on, as does the number of notable people who are from here. There are several country clubs, lots of art galleries, and a ton of other cultural snobbish stuff that most people don't pay attention to.
Yes, they have expensive homes and earn more than most other Louisiana residents. Does that make them snobs? Only if they brag about it.
3. Mandeville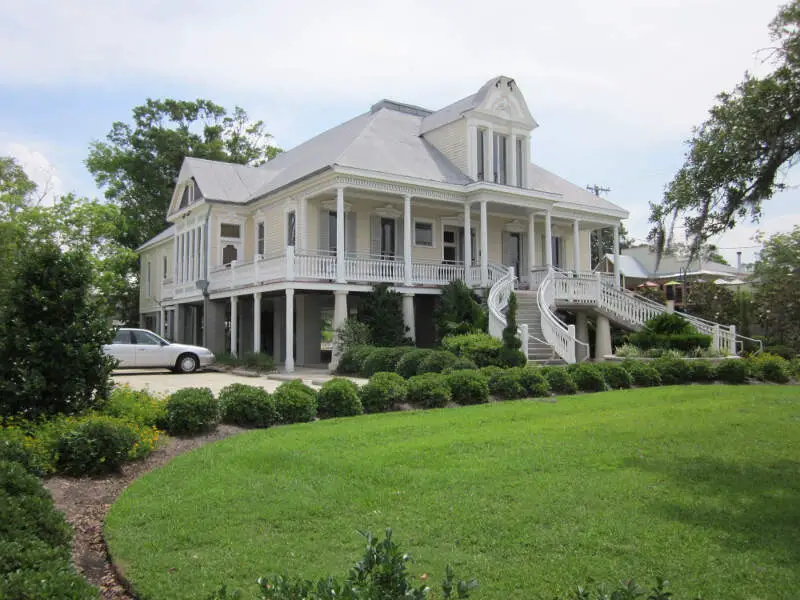 Population: 11,827
Median household income: $63,693
Median home price: $256,000
If you want to see the biggest, grandest homes in the state, head on over to Mandeville. The snooty people here have the benefit of sitting out over Lake Pontchartrain. So, they have an even better water view than Covington snobs.
And they're just about the smartest people in the state, too. Only Ruston, home of Louisiana Tech, has more academic minds than the people in Mandeville.
Does Mandeville deserve the number one spot? They probably think so.
4. Harahan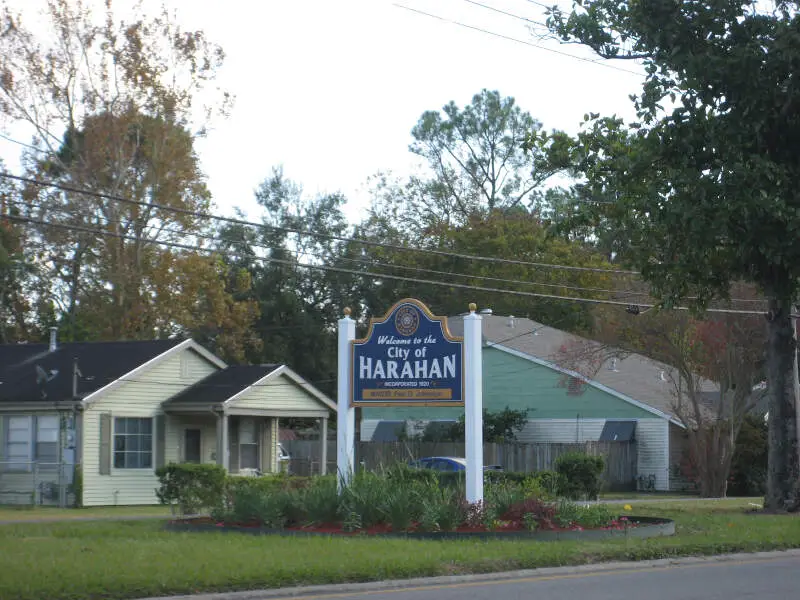 Population: 9,297
Median household income: $62,142
Median home price: $224,500
Harahan was home to the Colonial Golf and Country Club, until it closed a few years back. But that's okay, they have another country club in town here, which is so snob-tastic for them.
There are a couple of private schools here as well. Meaning the kids in Harahan are being groomed to take over the snooty crown from their parents one day.
5. Broussard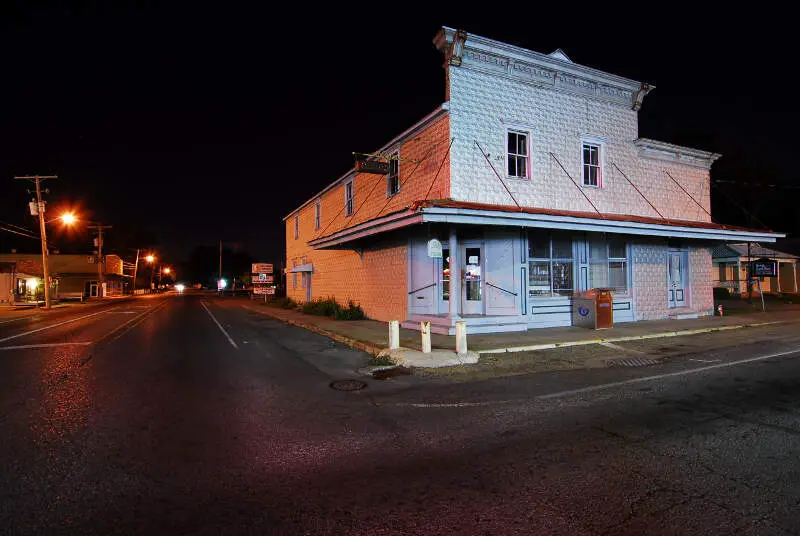 Population: 8,138
Median household income: $55,122
Median home price: $161,700
The City Motto of Broussard is "Where Our Rich Culture Defines Us." If that isn't a snobby way of putting it, we don't know what is.
So, obviously the city of Broussard is full of culture snobs. What about their income levels? Well, you can bet that the people here probably make way more than you do, and live in homes that are far fancier.
6. New Orleans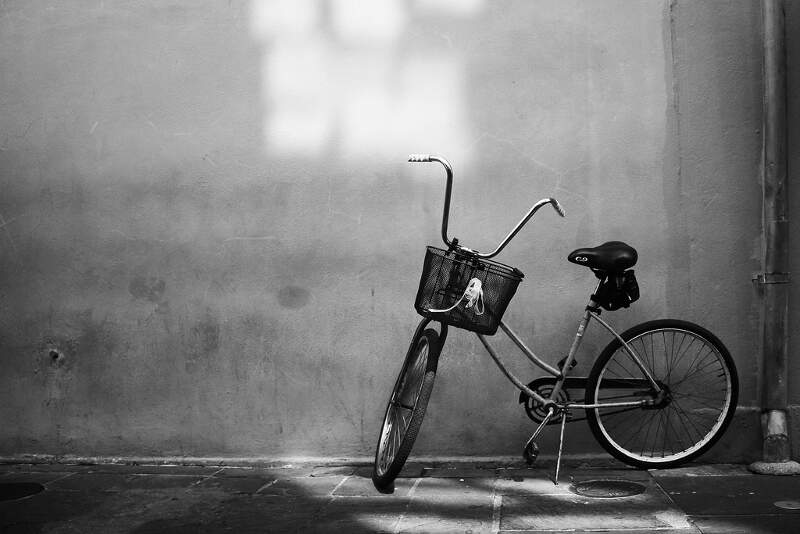 Population: 341,407
Median household income: $36,681
Median home price: $183,000
So obviously, the city of New Orleans has more culture in its pinky that most cities do in their entire selves. There are simply tons of art, music and theaters all over the place here.
While most folks in the New Orleans area earn average salaries, they are 4th in the state when it comes to college degrees. So they're school smart and culture smart at the same time.
Are the residents in New Orleans humble? Perhaps a bit. But there's a good chance they think they're a bit better than everyone else because they live here.
7. Slidell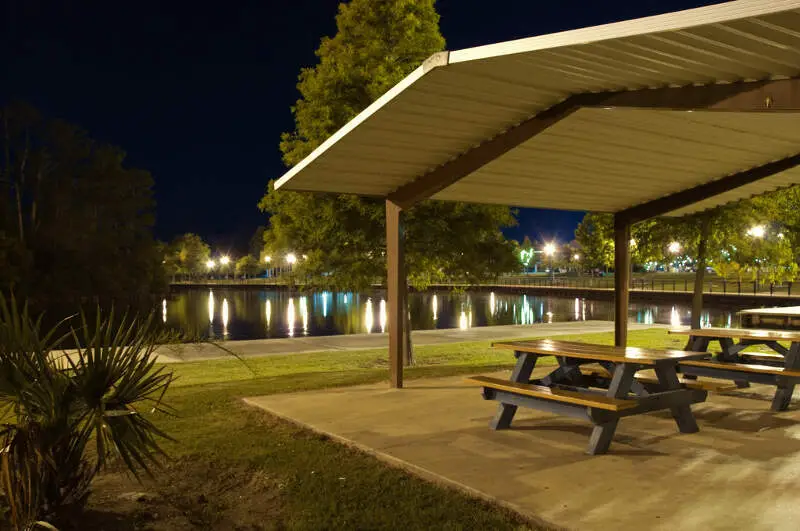 Population: 27,203
Median household income: $48,060
Median home price: $157,000
If you want cultural snobbery, it's hard to top Slidell. They throw themselves cultural festivals, live entertainment events and parades all the time. And they have the 5th most art galleries per capita in the state.
Not only do the adults have bigger bank accounts and live in bigger houses than most people in Louisiana, the success trickles down into the schools.
Slidell is home to a couple of prestigious private high schools: Pope John Paul II and First Baptist Christian. And it sounds like the public schools here win a state title in some sport or another just about every other year.
Lots of famous athletes, musicians and business people have made Slidell home at one point or another.
8. Zachary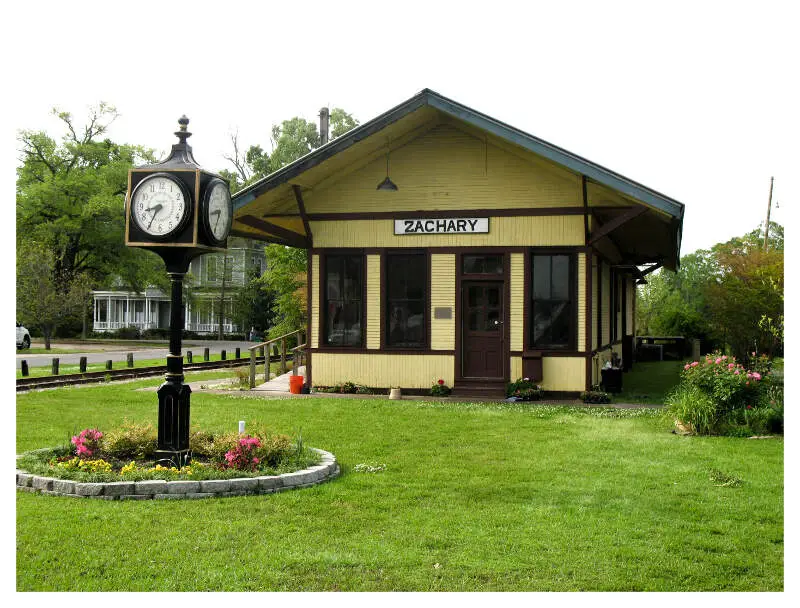 Population: 14,954
Median household income: $65,588
Median home price: $188,600
The city of Zachary's website is filled with one accolade after another. Everything from 'top schools' to 'best towns to live in'. So yeah, they're bragging about how great they have it over there.
And the folks have fat wallets and large homes. Are they snobs? Yes they are. When they talk about the fact that residents in Zachary earn the most money of any other city in the state, that's not passive aggressiveness.
That's gloating.
9. Lafayette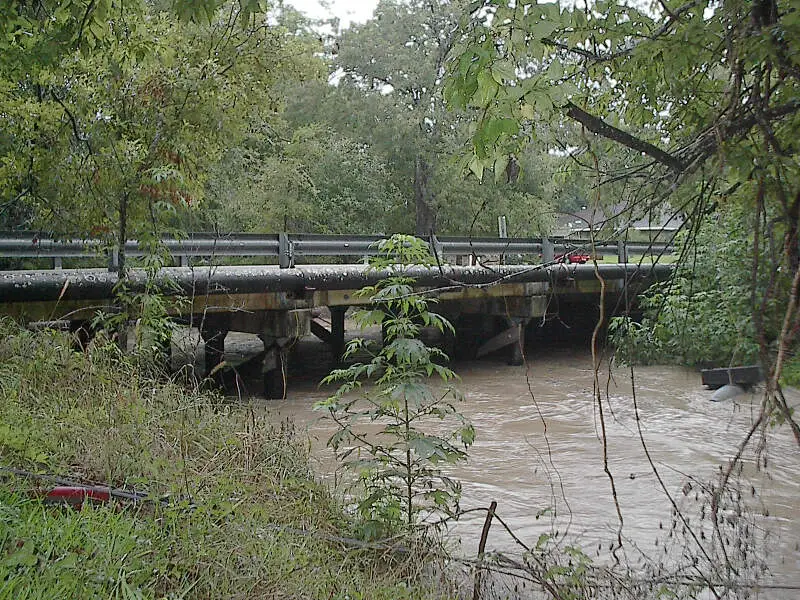 Population: 120,757
Median household income: $44,984
Median home price: $168,200
Lafayette is one of the smartest cities in the state, and they aren't just book snobs. There are a ton of hoity toity arts venues, theaters and other snob-tastic things to do here. They don't call themselves 'The Hub City' for nothing.
They have 9 academies here within the public school system, and the list of private schools is so big it needs its own Wikipedia page. So yeah, Lafayette is a bit snobby, wouldn't you say?
10. Baton Rouge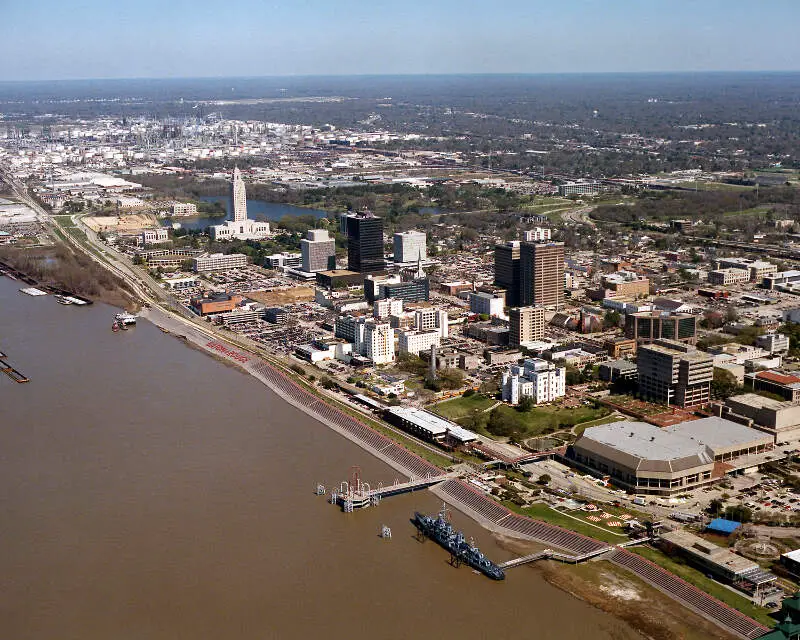 Source: Public domain
Population: 229,174
Median household income: $38,974
Median home price: $153,400
The capital city of Louisiana, and 2nd largest city certainly has lots of snobs. The art scene is just about as large as you can get. A lot of that has to do with the sheer number of LSU related venues.
You can bet that there are a lot of people walking around downtown during various art openings who are a little snobbish about modern art, the latest play and how much they know about either one.
You can understand why the folks here are a little snobby about their city. Large parts of Baton Rouge is just so darn cute.
But that's not something they don't already know.
Summing Up The Humble Pie
Well there you have it, the places in Louisiana that needed a piece of humble pie, with Covington in particular being called out as the snobbiest place in the state.
So sure, we may call you guys a little 'snobby'. But it's only because we're jealous.
In case you never read it, we also ranked the 10 worst places to live in Louisiana. Click here to read that one.