Editor's Note: This article is an opinion based on facts and is meant as infotainment. Don't freak out we updated this article for 2021. This is our fifth time ranking the worst neighborhoods to live in Chicago.
Article Table Of Contents   
(Skip to section)
Chicago has close to 450 murders a year, so you should probably look at RoadSnacks' list of the worst neighborhoods in Chi-town for 2021 before you make any life changing decisions.
But first, how did we create our list? In order to determine Chicago's worst neighborhoods, we had to give each neighborhood an actual concrete score: we call this a neighborhood's overall 'Snackability'. To get this score, we looked at the latest census data on income levels, unemployment rates, crime, and home prices for 77 Chicago neighborhoods with over 2,000 residents.
As you can imagine, Chicago's worst neighborhoods did not have very good scores. Folks, the kind of neighborhoods we're talking about have carjackings happening in broad daylight, daily robberies, and a bunch of nothing good happens after dark crimes. There are currently 13,500 police officers that patrol Chicago, but the city houses 3 million residents. Law enforcement is doing their best to clean up the city's worst neighborhoods, but they can't be everywhere. And, if you guessed that most of Chicago's worst neighborhoods are South of the city, you guessed right. Sadly, Chicago's South Side is probably the reason the city as a whole is one of the most dangerous cities in the country.
We're not saying that Chicago is all bad. Matter of fact, there's actually a lot of safe fun to be had in a lot of pretty awesome neighborhoods. For instance, North Center really brings their A-game with their Holiday Delight every year and you definitely shouldn't miss Logan Square's Art's Festival. But, we're here to talk about Chicago's worst.
So, want to know what Chicago neighborhoods you should avoid if you value your life? Keep reading.
The Worst Neighborhoods In Chicago For 2021
This is our fifth time ranking Chicago's worst neighborhoods, so trust us when we say that these neighborhoods are "no bueno"!. The Monsters of the Midway wouldn't even feel safe in these places.
So, what's the worst neighborhood in Chicago for 2021? The worst neighborhood in Chicago based on the data would be Riverdale.
If you want to know where the where the rest of Chicago's worst neighborhoods are located, take a look below; and If you don't see what you're looking for there, head to the bottom.
For more Illinois reading, check out:
The 10 Worst Neighborhoods In Chicago For 2021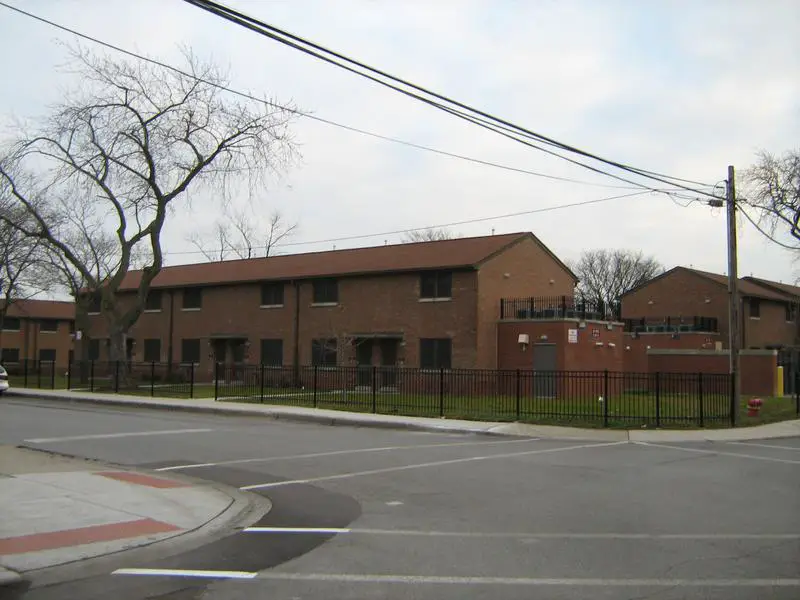 Welcome to Riverdale, the most dangerous neighborhood in Chicago. This little nook of the windy city is about halfway between downtown and Chicago heights, along I-94. If you find yourself lost, don't get off on E. 130th Street. That's Riverdale. That's bad.
This is what it's like in Riverdale after dark. About 1 in 4 residents here doesn't work and entire families make an absurdely low $14,000 a year. Riverdale kinda resembles a third world country in some blocks.
Can we interest anyone in a $24,186 house in Riverdale? No? Okay then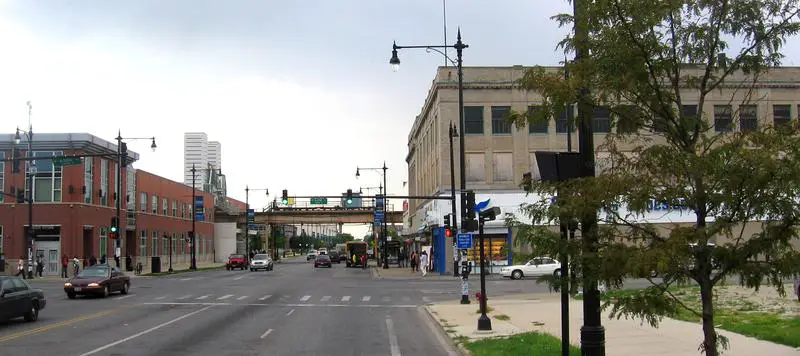 Englewood is a pretty notoriously horrible area in Chicago. Home to about 25,858 people, this hood sits between Garfield and 75th Street, on the west side of I-90. About 40% of people live in poverty, and crime is off the charts. There were about 40 murders in this neighborhood alone last year.
At one point, 100,000 people lived in the Englewood neighborhood. Now, it's more like 25,858.
You'd be a fool to walk through this neighborhood in the day, and might not want to walk through here at night.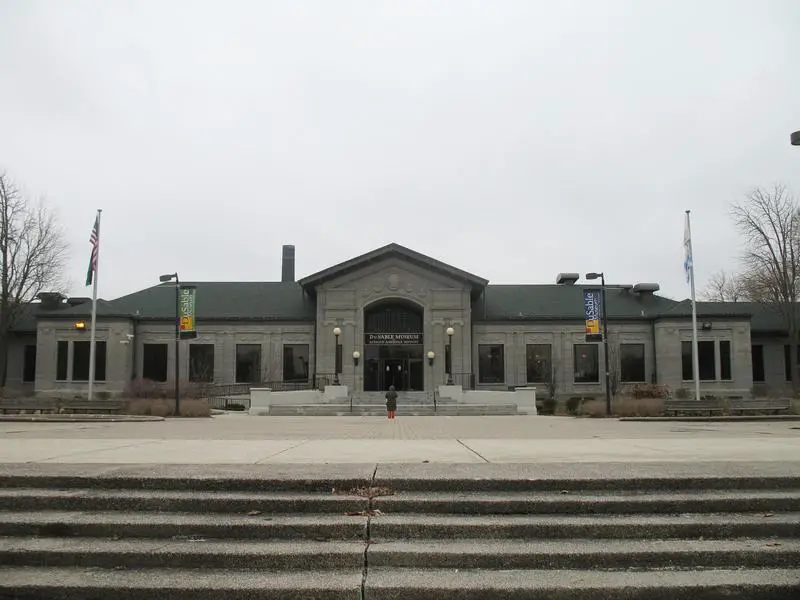 Looking for a job in Washington Park? Good luck. A dismal economy makes this section of Chicago's South Side one of the toughest places to live in the city.
The area sports a massive unemployment rate of 16.2%. Even the available jobs don't pay very well. The median income sits at just $24,556. Those low wages make it difficult to afford a house in the neighborhood. The median home price stands at $104,058.
Life in Washington Park has its upside. Most of all, there's the namesake park. It also has notable cultural spots, such as the DuSable Museum of African American History.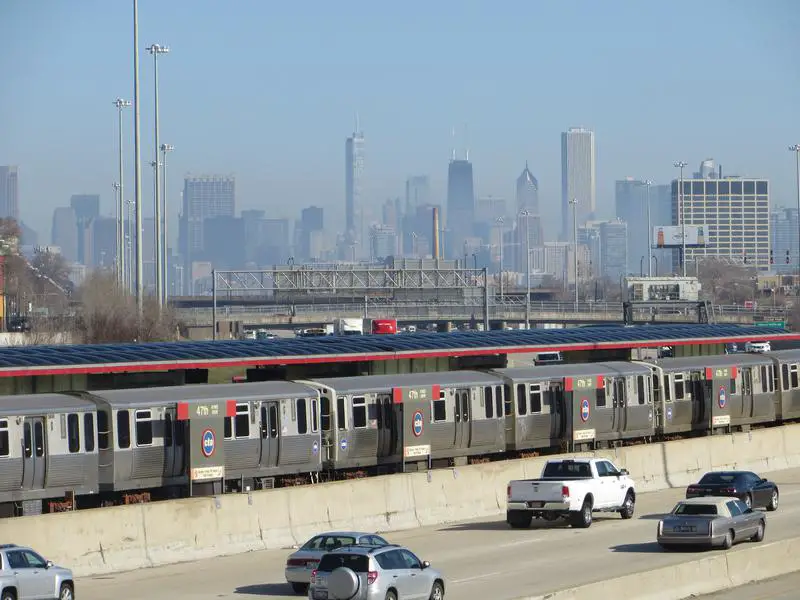 Historically, Fuller Park is one of the most dangerous neighborhoods in Chicago. Given its sagging economy, it's not surprising that this part of the city's South Side suffers a high crime rate. All told, these factors make Fuller Park one of the least appealing sections of Chicago.
High-paying jobs are scarce for the 2,348 residents of the area. The unemployment rate comes in at 13.6%, while the median income hovers at $22,962. The lack of funds makes it difficult to find affordable housing, especially with median home prices at $109,700.
Fuller Park doesn't exist as concentrated urban blight, of course. It has many charming features. For instance, the namesake park contains an environmental education project housed in the Eden Place Nature Center.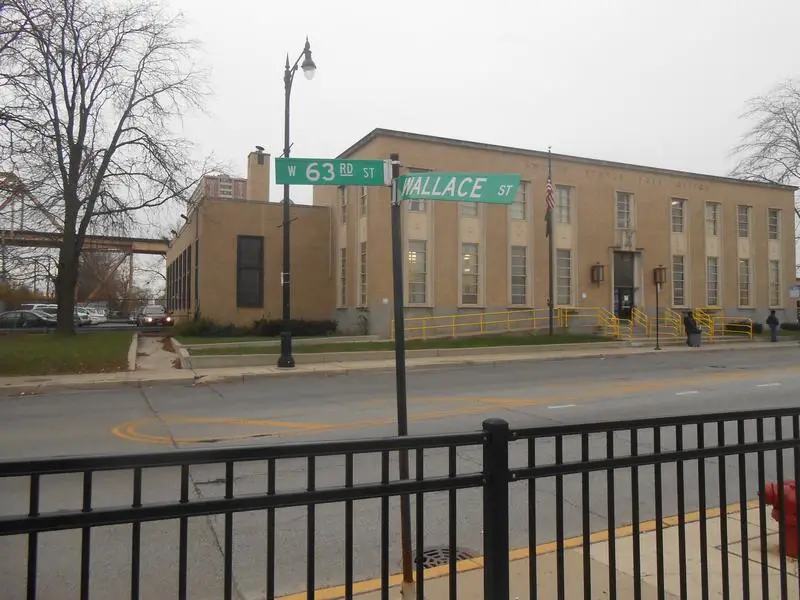 Where's the worst neighborhood in the city of Chicago? That would be right next door in West Englewood. This true hood has 30,662 people who live in the worst conditions in the city.
It ranks in the bottom three in home values and income levels and in the top 3 for crime.
Some Chicago neighborhoods are hard to tell apart. But you can tell who's from West Englewood though. They're the ones with the 40, a pistol, a beat up car and a pit bull.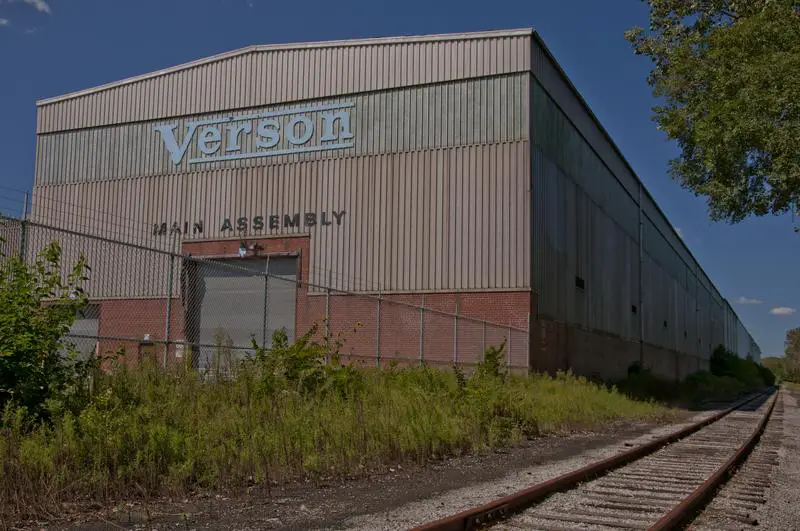 Fun fact: Chicago's Burnside neighborhood is named for Civil War General Ambrose Burnside, the same guy whose trademark facial hair gave us the term "sideburns." Not so fun fact: Burnside is one of the worst places to live in the city.
Situated in city's South Side, the neighborhood faced devastating economic hardships as manufacturing facilities in the area shut down in the second half of the 20th century. These troubles persist today. The median income in the area comes to $25,642, while the 2,423 residents face a 9.6% unemployment rate.
The area has its charming aspects as well. Local families love Burnside Park. Meanwhile, for such a small neighborhood, Burnside is considered to have a hopping nightlife.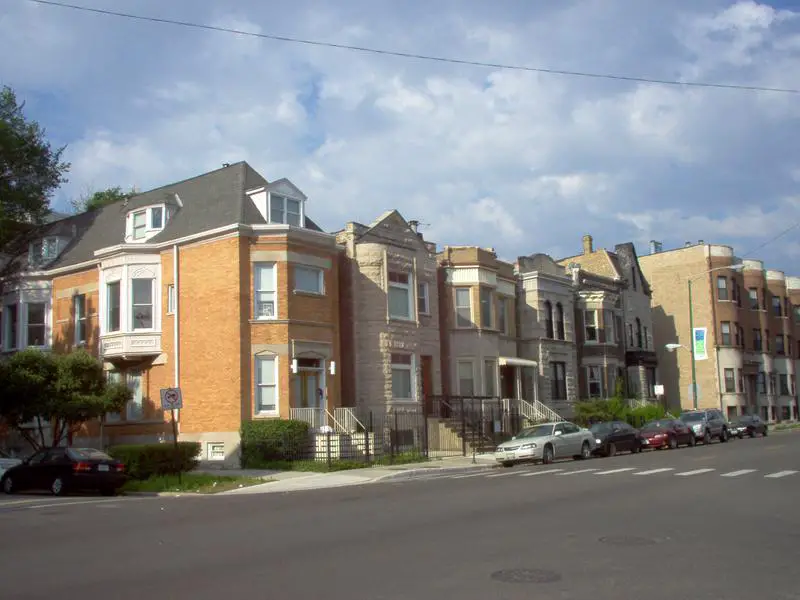 One of the southern-most neighborhoods in Chicago, South Deering used to be supported by local steel refineries. Those boom times are long gone at this point, and the area now ranks among the least appealing spots in the city.
The local economy is not kind to the 14,598 residents of South Deering. The unemployment rate holds at an eye-popping 14.5%. And the available jobs often afford only the barest minimum. The median income stands at $37,207.
Despite its troubles, South Deering has a long cultural heritage. People flock from all over to visit the famed seafood restaurant Calumet Fisheries.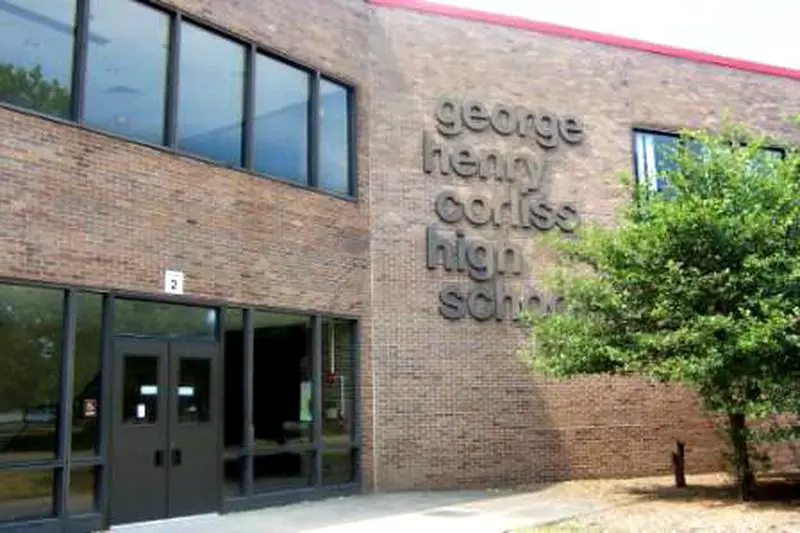 Pullman was first built as a company town. The neighborhood gets its name from the Pullman Company, a luxury railroad car maker that saw its heyday during the late 19th and early 20th centuries. Of course, train manufacturing isn't the cutting-edge business it used to be, and the Pullman area has felt the brunt of the changing economic situation. It now stands as one of the worst places in Chicago to call home.
The boom times for this area are more than 100 years in the past at this point. Now, the unemployment rate sits at 13.0% and median income comes in at $38,397.
Still, its long history gives Pullman a lot of character. Check out the stunning Pullman National Monument Visitor Center, the former administration business for company.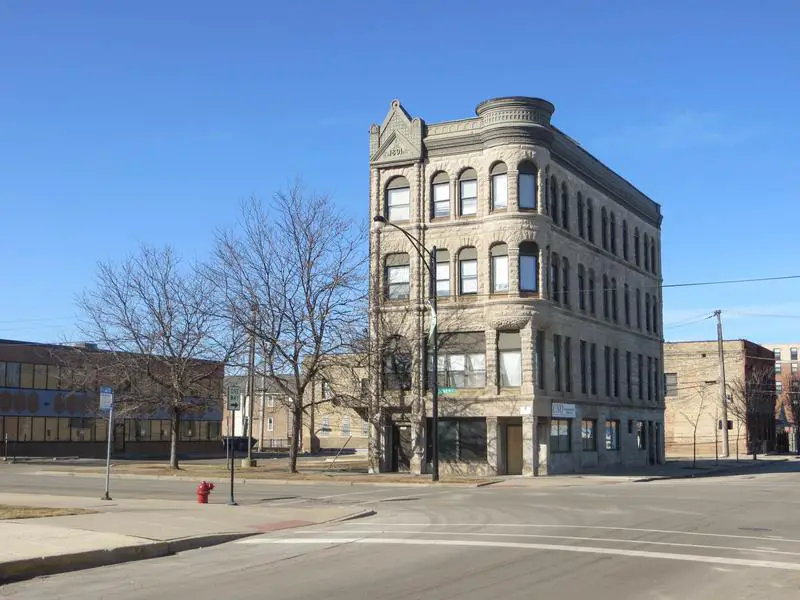 South Chicago has a lot going for it. It borders Lake Michigan, meaning its 27,113 residents can spend summer weekends at the beach. It also houses a long list of gorgeous churches, including St. Michael's, which was originally completed in 1909.
Despite these charms, however, South Chicago stands as one of the worst living areas in all of Chicago. This unfortunate distinction comes largely from the tough economy. Residents have trouble finding work, with a whopping 13.2% unemployment rate. Meanwhile, what jobs there are remain low paying. The median income sits at $32,122.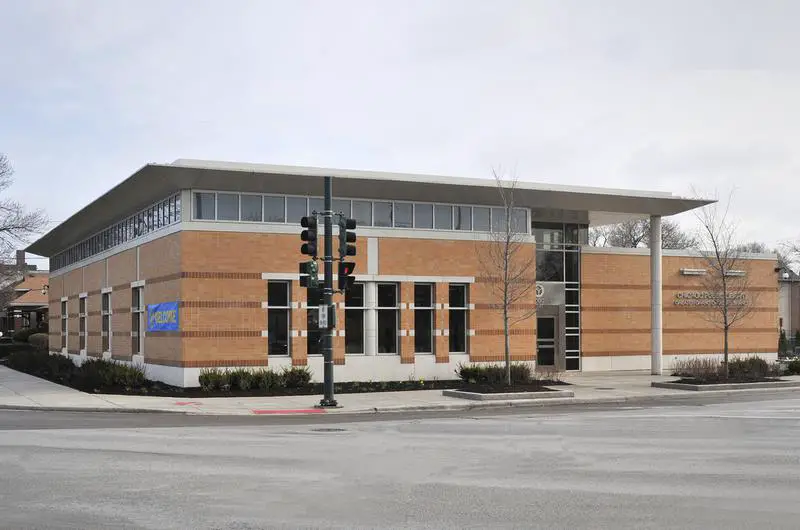 Our next stop on our crummy tour through Chicago takes us to Grand Crossing, a hood with 32,217 people located between 67th and 79th. It's near the lake, but you wouldn't want to go near it.
Crime is 8th worst, income levels are around $30,799, and homes average $112,668.
They certainly won't be throwing any parades in Grand Crossing any time soon, that's for sure.
How we determined the worst Chicago hoods in 2021
To figure out how bad a place is to live in, we only needed to know what kinds of things people like and then decide what places have the least amount of those things. We threw the following criteria into this analysis in order to get the best, most complete results possible. We used this set of criteria for each neighborhood in Chicago:
High unemployment (Less jobs)
Low median income (Less pay)
Low population density (No things to do)
Low home values (No one's willing to pay to live here)
High crime (Estimated)
Then, we ranked each neighborhood in Chicago, Illinois for each of these criteria from worst to best.
Next, we averaged the individual rankings for each criteria into a "Worst Score".
The neighborhood with the lowest "Worst Score" ranks as the worst neighborhood of Chicago.
Read on below to learn more about these terrible places around Chicago to live. Or skip to the end to see the list of all 77 neighborhoods ranked from worst to best.
This list is a scientific analysis based on real data and is completely unbiased. Hold on to your pants.

The 'hoods around Chicago that are really hoods
Well there you have it -- the worst of the neighborhoods in Chicago with Riverdale landing at the bottom of the pack.
As we mentioned earlier, the neighborhoods in Chicago aren't all bad. North Center takes the cake as the best place to live in Chicago.
We ranked the neighborhoods from worst to best in the chart below.
For more Illinois reading, check out:
Where Are The Worst Neighborhoods To Live In Chicago For 2021?
| Rank | Neighborhood | Population |
| --- | --- | --- |
| 1 | Riverdale | 7,361 |
| 2 | Englewood | 25,858 |
| 3 | Washington Park | 11,871 |
| 4 | Fuller Park | 2,348 |
| 5 | West Englewood | 30,662 |
| 6 | Burnside | 2,423 |
| 7 | South Deering | 14,598 |
| 8 | Pullman | 6,565 |
| 9 | South Chicago | 27,113 |
| 10 | Grand Crossing | 32,217 |
| 11 | West Pullman | 27,416 |
| 12 | North Lawndale | 35,417 |
| 13 | Chatham | 30,760 |
| 14 | Roseland | 42,306 |
| 15 | New City | 41,153 |
| 16 | Auburn Gresham | 45,607 |
| 17 | East Garfield Park | 20,100 |
| 18 | Woodlawn | 22,658 |
| 19 | West Garfield Park | 17,277 |
| 20 | Oakland | 5,180 |
| 21 | Chicago Lawn | 53,841 |
| 22 | South Shore | 47,197 |
| 23 | Avalon Park | 9,638 |
| 24 | Grand Boulevard | 22,603 |
| 25 | Austin | 97,012 |
| 26 | Washington Heights | 26,845 |
| 27 | East Side | 22,550 |
| 28 | Douglas | 19,514 |
| 29 | Calumet Heights | 13,240 |
| 30 | Humboldt Park | 55,833 |
| 31 | Archer Heights | 13,239 |
| 32 | Armour Square | 13,391 |
| 33 | Hegewisch | 9,039 |
| 34 | Gage Park | 40,693 |
| 35 | Morgan Park | 23,647 |
| 36 | Mckinley Park | 16,026 |
| 37 | Lower West Side | 33,150 |
| 38 | South Lawndale | 73,519 |
| 39 | O'hare | 12,706 |
| 40 | Ashburn | 43,133 |
| 41 | Kenwood | 14,112 |
| 42 | West Lawn | 33,314 |
| 43 | Near West Side | 61,845 |
| 44 | Garfield Ridge | 35,441 |
| 45 | Brighton Park | 44,212 |
| 46 | Clearing | 24,934 |
| 47 | Rogers Park | 53,183 |
| 48 | Belmont Cragin | 77,859 |
| 49 | West Elsdon | 19,771 |
| 50 | North Park | 18,562 |
| 51 | Hermosa | 24,225 |
| 52 | Uptown | 55,359 |
| 53 | Bridgeport | 32,495 |
| 54 | Montclare | 12,903 |
| 55 | Hyde Park | 24,100 |
| 56 | Pottage Park | 64,285 |
| 57 | Beverly | 20,831 |
| 58 | West Ridge | 73,660 |
| 59 | Avondale | 37,884 |
| 60 | Mount Greenwood | 18,990 |
| 61 | Loop | 32,384 |
| 62 | Dunning | 43,244 |
| 63 | Near South Side | 21,930 |
| 64 | Jefferson Park | 26,594 |
| 65 | Edgewater | 48,951 |
| 66 | Norwood Park | 37,477 |
| 67 | Irving Park | 55,070 |
| 68 | Albany Park | 51,193 |
| 69 | West Town | 84,995 |
| 70 | Forest Glen | 18,298 |
| 71 | Logan Square | 73,470 |
| 72 | Near North Side | 83,049 |
| 73 | Lincoln Square | 41,305 |
| 74 | Edison Park | 11,128 |
| 75 | Lincoln Park | 64,965 |
| 76 | Lake View | 97,804 |
| 77 | North Center | 34,931 |