This article is an opinion based on facts and is meant as infotainment. Don't freak out.
Swipe left for slideshow. Article continues below.
Asheville conjures up images of tons of things to do, quality people, and a bustling economy. The region consistently ranks as one of the best places to live across the country.
But not everyone is cut out for city life. Some people would prefer to live in the cities and towns that surround Asheville.
So the question arises, do the suburbs maintain a semblance of the larger-than-life appeal of their more famous neighbor?
Today, we'll use science and data to determine which Asheville 'burbs need a little tender loving care – the sore thumbs of the Asheville area if you will. Realistically, you can't expect all the suburbs to live up to Asheville proper, although Avery Creek certainly tries.
We examined the 23 biggest suburbs of Asheville to find out the worst places to live. And while you won't find them on the worst places to live in North Carolina, these ten places are a little too far downwind of Asheville in terms of quality of life:
Woodfin
Swannanoa
Fruitland
Hendersonville
Etowah
Canton
Waynesville
East Flat Rock
Mountain Home
Dana
Read on to see how we determined the places around Asheville that need a pick-me-up. And remember, don't blame the messenger. And once you're done, you can look at the bottom of the story for a complete chart of worst to best.
How we determined the worst Asheville 'burbs
To figure out how bad a place is to live in, we only needed to know what kinds of things people like and then decide what cities have the least amount of those things. We threw a lot of criteria at this one in order to get the best, most complete results possible. Using the Census's most recent 2010-2014 American Community Survey, this is the criteria we used:
Low unemployment (Less jobs)
Low median income (Less pay)
Low population density (No things to do)
Low home values (No one's willing to pay to live here)
High number of high school drop outs
Then, we ranked each place that have over 5,000 people around Asheville for each of these criteria from worst to best.
The place with the lowest average rankings for these criteria ranks as the worst suburb of Asheville.
Read on below to learn more about these terrible places around Asheville to live. Or skip to the end to see the list of all 23 suburbs ranked from worst to best.
This list is a scientific analysis based on real data and is completely unbiased. Snarkiness incorporated for entertainment purposes only. Hold on to your pants.
1. Woodfin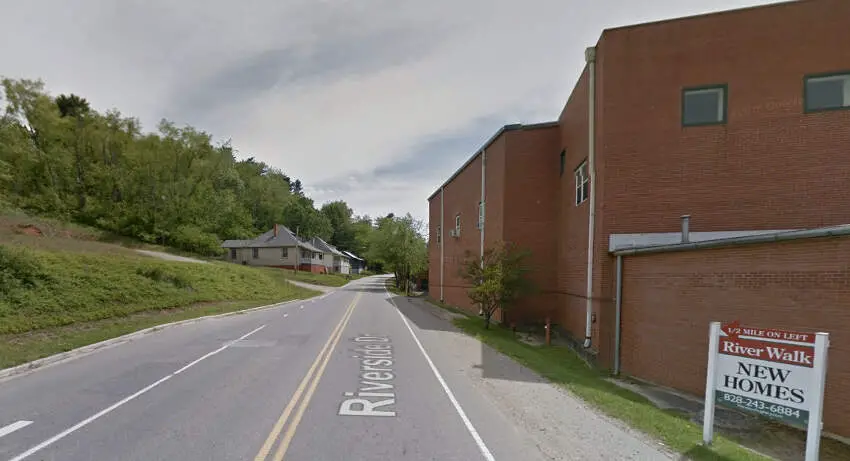 Source: Google Maps
Population: 6,167
Median Income: $35,186
Median Home Value: $146,000
2. Swannanoa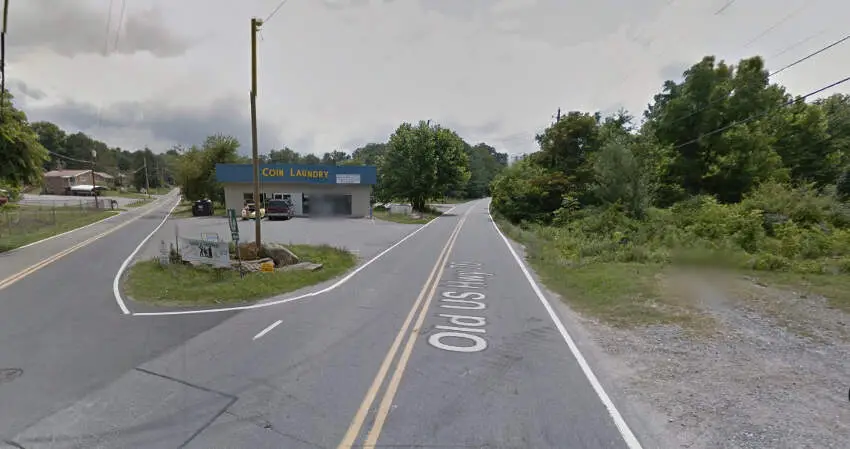 Source: Google Maps
Population: 4,444
Median Income: $37,262
Median Home Value: $123,700
3. Fruitland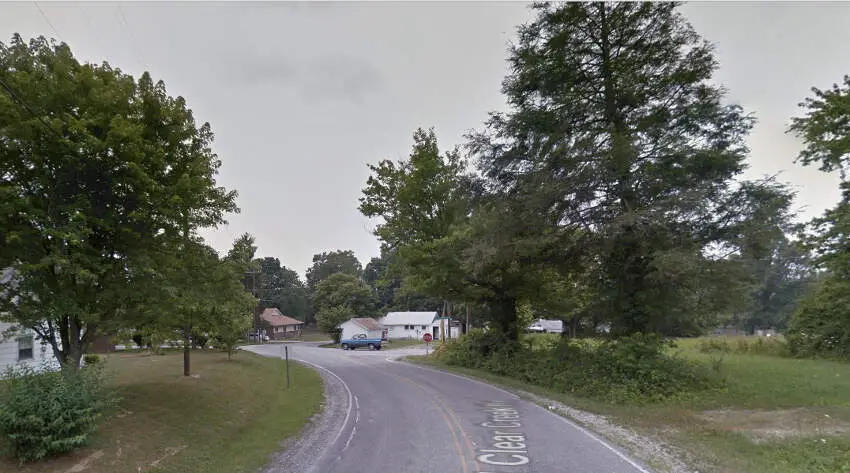 Source: Google Maps
Population: 2,443
Median Income: $30,294
Median Home Value: $87,500
4. Hendersonville
Source: Wikipedia
Population: 13,350
Median Income: $36,000
Median Home Value: $164,700
5. Etowah
Source: buywncmountainproperties.com
Population: 6,862
Median Income: $44,918
Median Home Value: $175,400
6. Canton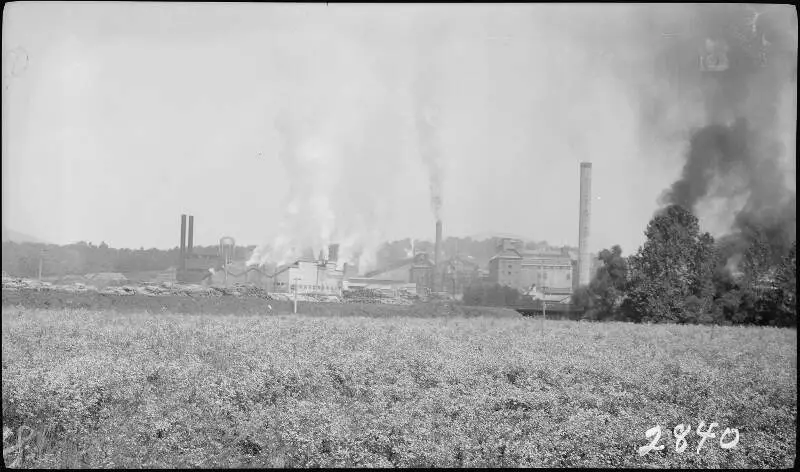 Source: wikipedia
Population: 4,160
Median Income: $35,825
Median Home Value: $131,900
7. Waynesville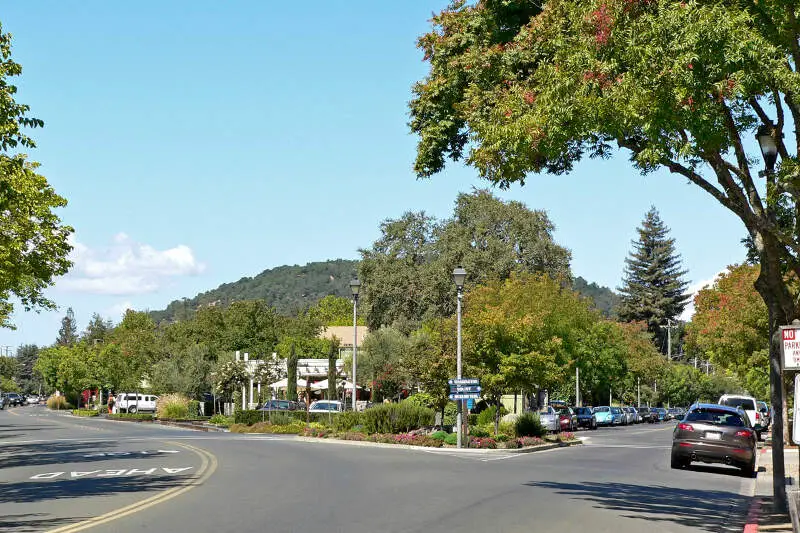 Source: Downtown Durham. Wikipedia.
Population: 9,770
Median Income: $35,708
Median Home Value: $149,400
8. East Flat Rock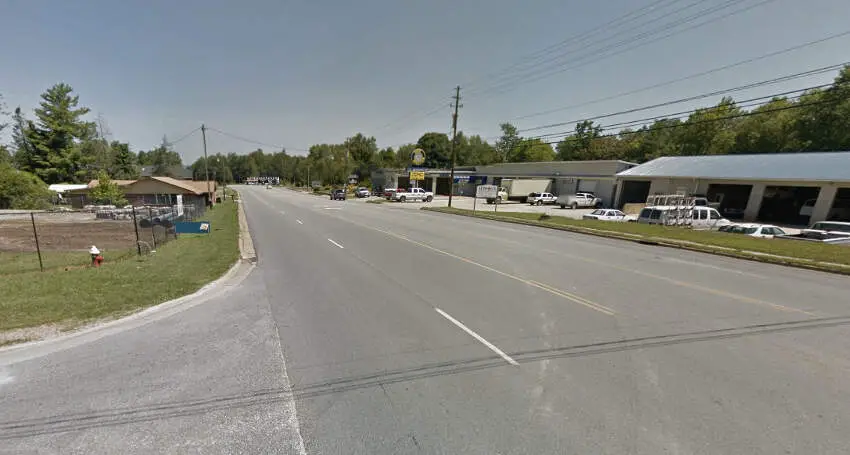 Source: Google Maps
Population: 3,917
Median Income: $25,452
Median Home Value: $116,100
9. Mountain Home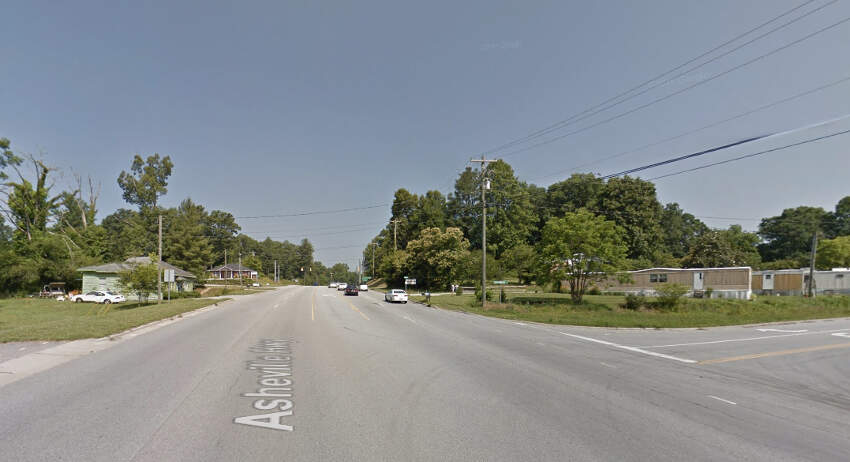 Source: Google Maps
Population: 3,345
Median Income: $34,602
Median Home Value: $181,800
10. Dana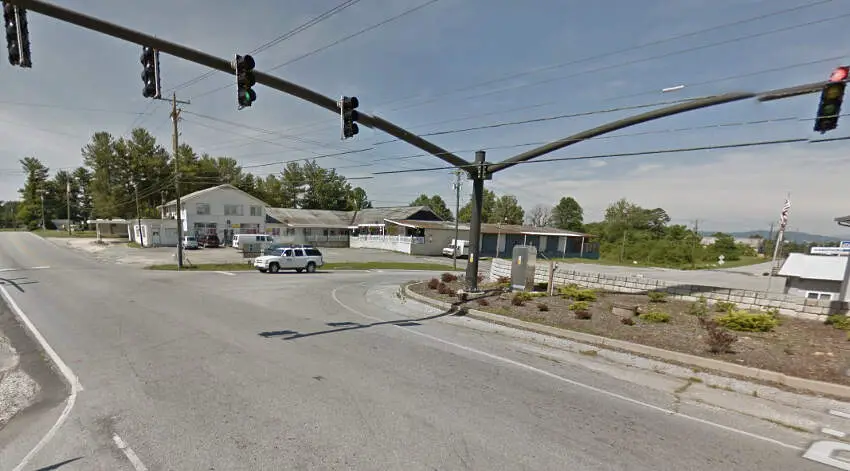 Source: Google Maps
Population: 2,466
Median Income: $45,357
Median Home Value: $144,500
The areas around Asheville that you probably don't want to live in
Well there you have it — the worst of the 'burbs surrounding Asheville with Woodfin landing ahead of the pack.
As we mentioned earlier, the suburbs around Asheville aren't all bad. Avery Creek takes the cake as the best place to live around Asheville.
For the chart below, these are ranked from worst to best.
For more NC reading, check out:
Detailed List Of Asheville Suburbs
| Place | Rank |
| --- | --- |
| Woodfin | 1 |
| Swannanoa | 2 |
| Fruitland | 3 |
| Hendersonville | 4 |
| Etowah | 5 |
| Canton | 6 |
| Waynesville | 7 |
| East Flat Rock | 8 |
| Mountain Home | 9 |
| Dana | 10 |
| Black Mountain | 11 |
| Horse Shoe | 12 |
| Mills River | 13 |
| Fletcher | 14 |
| Mars Hill | 15 |
| Valley Hill | 16 |
| Weaverville | 17 |
| Lake Junaluska | 18 |
| Fairview | 19 |
| Flat Rock | 20 |
| Laurel Park | 21 |
| Royal Pines | 22 |
| Avery Creek | 23 |