Editor's Note: This article is an opinion based on facts and is meant as infotainment. Don't freak out we updated this article for 2021. This is our fifth time ranking the worst neighborhoods to live in Boston.
Article Table Of Contents   
(Skip to section)
Boston's neighborhoods conjure up too many stereotypes to count. You've got hipster areas, preppy places, neighborhoods where college kids thrive, and of course, ghettos.
It seems as if there's a neighborhood for everyone in Boston.
And while the city consistently ranks as one of the best places to live in the country thanks in part to a strong economy and tons of entertainment, it's not all rainbows and sunshine in Boston. Some neighborhoods aren't as great as others.
So the question arises, which Boston neighborhoods are the worst, and which are the best?
Today, we'll use science and data to determine which Boston hoods need a little tender loving care - the sore thumbs of the Boston area if you will. Realistically, you can't expect all the neighborhoods to be amazing, although Back Bay-Beacon Hill ranks way above the rest.
We examined 16 of Boston's neighborhoods to find out the worst places to live. These places don't quite measure up to Boston's reputation.
The Worst Neighborhoods In Boston For 2021
So what's the worst neighborhood to live in Boston for 2021? According to the most recent census data, Roxbury looks to be the worst neighborhood in Boston.
Read on to see how we determined the places around Boston that need a pick-me-up. And remember, don't blame the messenger.
Once you're done, you can look at the bottom of the story for a complete chart of every neighborhood we looked at from worst to best. Looking for places to avoid outside of the city? You can also check out the worst suburbs of Boston.
For more Massachusetts reading, check out:
The 5 Worst Neighborhoods In Boston For 2021
Roxbury is a dissolved municipality and a currently officially recognized neighborhood of Boston, Massachusetts.
Roxbury is one of 23 official neighborhoods of Boston used by the city for neighborhood services coordination. The city states that Roxbury serves as the "heart of Black culture in Boston." Roxbury was one of the first towns founded in the Massachusetts Bay Colony in 1630, and became a city in 1846 until annexed to Boston on January 5, 1868.
The neighborhood has recently added a new police station improving response time assisting its residents. This facility opened in 2011 and is energy efficient. Also assisting the community are programs such as the Child Services of Roxbury, the youth build Boston programs, and many more. New initiatives by the city of Boston have propelled the neighborhood of Boston to become eco-friendly. There has been development of new E+ buildings. Along with the move into an eco-friendly community, each building is now mandated to provide accessibility to people with handicaps.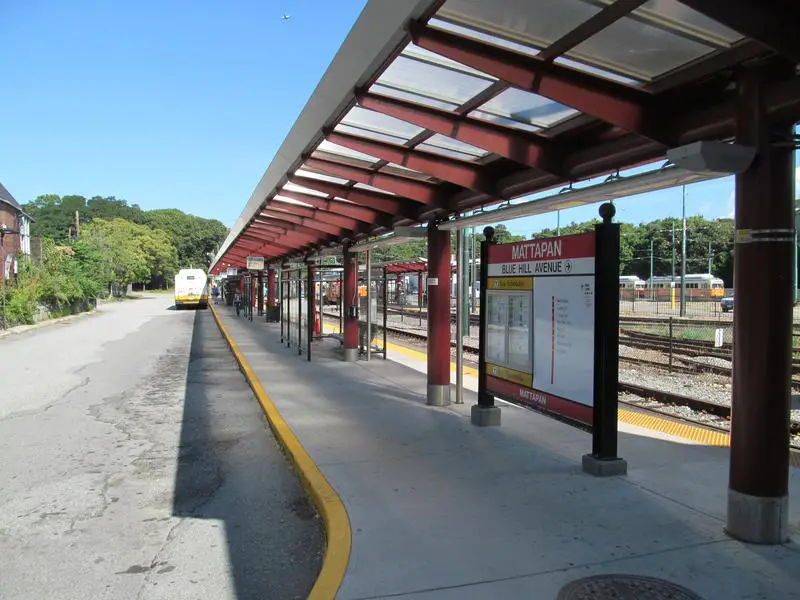 Mattapan is a neighborhood in Boston, Massachusetts. Historically a section of neighboring Dorchester, Mattapan became a part of Boston when Dorchester was annexed in 1870. As of the 2010 census, it had a population of 36,480, with the majority of its population immigrants. Like other neighborhoods of the late 19th and early 20th century, Mattapan developed, residentially and commercially, as the railroads and streetcars made downtown Boston increasingly accessible. Predominantly residential, Mattapan is a mix of public housing, small apartment buildings, single-family houses, and two- and three-family houses. Blue Hill Avenue and Mattapan Square, where Blue Hill Avenue, River Street, and Cummins Highway meet, are the commercial heart of the neighborhood, home to banks, law offices, restaurants, and retail shops.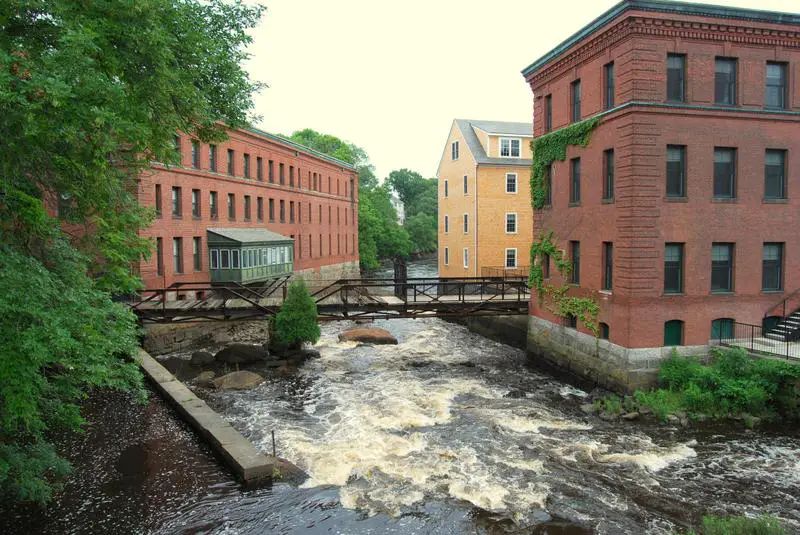 Source: Public domain
Dorchester is a historic neighborhood comprising more than 6 square miles in Boston, Massachusetts, United States. Originally, Dorchester was a separate town, founded by Puritans who emigrated in 1630 from Dorchester, Dorset, England. This dissolved municipality, Boston's largest neighborhood by far, is often divided by city planners in order to create two planning areas roughly equivalent in size and population to other Boston neighborhoods.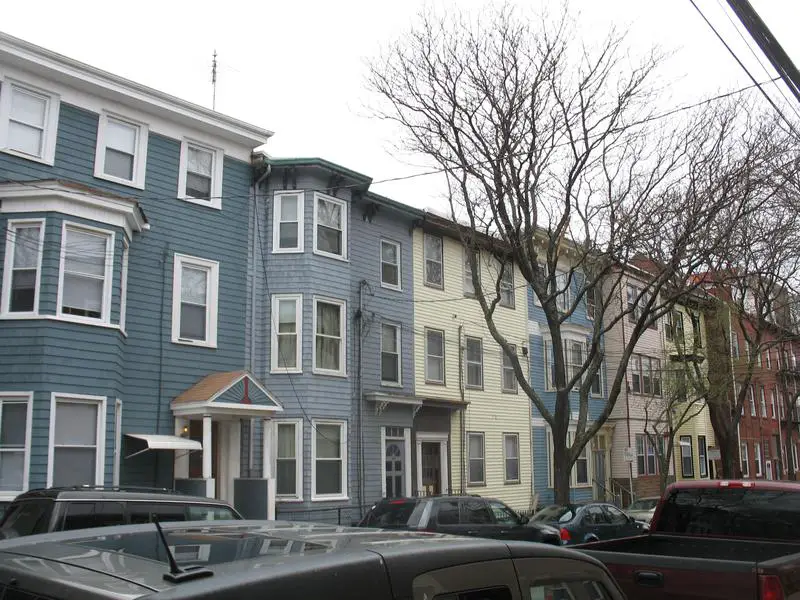 East Boston, nicknamed Eastie, is a neighborhood of Boston, Massachusetts with over 40,000 residents. The neighborhood was created by connecting several islands using land fill. It was annexed by Boston in 1836. It is separated from downtown Boston by Boston Harbor and bordered by Winthrop, Revere, and the Chelsea Creek. Directly west of East Boston, across Boston Inner Harbor, is the North End and Boston's Financial District. The neighborhood is easily accessible to downtown Boston via the MBTA Blue Line.
East Boston has long provided a foothold for the latest immigrants with Irish, Russian Jews and later, Italians. John F. Kennedy's great grandfather was one of many Irish people to immigrate to East Boston, and the Kennedy family lived there for some time.
How we determined the worst Boston hoods in 2021
To figure out how bad a place is to live in, we only needed to know what kinds of things people like and then decide what places have the least amount of those things. We threw the following criteria into this analysis in order to get the best, most complete results possible. We used this set of criteria for each neighborhood in Boston:
High unemployment (Less jobs)
Low median income (Less pay)
Low population density (No things to do)
Low home values (No one's willing to pay to live here)
High crime (Estimated)
Then, we ranked each neighborhood in Boston, Massachusetts for each of these criteria from worst to best.
Next, we averaged the individual rankings for each criteria into a "Worst Score".
The neighborhood with the lowest "Worst Score" ranks as the worst neighborhood of Boston.
Read on below to learn more about these terrible places around Boston to live. Or skip to the end to see the list of all 16 neighborhoods ranked from worst to best.
This list is a scientific analysis based on real data and is completely unbiased. Hold on to your pants.

The 'hoods around Boston that are really hoods
Well there you have it -- the worst of the neighborhoods in Boston with Roxbury landing at the bottom of the pack.
As we mentioned earlier, the neighborhoods in Boston aren't all bad. Back Bay-Beacon Hill takes the cake as the best place to live in Boston.
We ranked the neighborhoods from worst to best in the chart below.
For more Massachusetts reading, check out:
Where Are The Worst Neighborhoods To Live In Boston For 2021?
| Rank | Neighborhood | Population |
| --- | --- | --- |
| 1 | Roxbury | 63,672 |
| 2 | Mattapan | 39,010 |
| 3 | North Dorchester | 27,791 |
| 4 | East Boston | 43,436 |
| 5 | Fenway-Kenmore | 38,280 |
| 6 | Hyde Park | 35,116 |
| 7 | South Dorchester | 66,765 |
| 8 | Roslindale | 36,129 |
| 9 | Jamaica Plain | 45,158 |
| 10 | South Boston | 38,206 |
| 11 | Allston-Brighton | 67,713 |
| 12 | South End | 34,304 |
| 13 | Central | 33,579 |
| 14 | West Roxbury | 32,855 |
| 15 | Charlestown | 17,208 |
| 16 | Back Bay-Beacon Hill | 28,988 |