Article Table Of Contents   
(Skip to section)
Phoenix's neighborhoods conjure up too many stereotypes to count. You've got hipster areas, preppy places, neighborhoods where college kids thrive, and of course, ghettos.
It seems as if there's a neighborhood for everyone in Phoenix.
And while the city consistently ranks as one of the best places to live in the country thanks in part to a strong economy and tons of entertainment, it's not all rainbows and sunshine in Phoenix. Some neighborhoods aren't as great as others.
So the question arises, which Phoenix neighborhoods are the worst, and which are the best?
Today, we'll use science and data to determine which Phoenix hoods need a little tender loving care - the sore thumbs of the Phoenix area if you will. Realistically, you can't expect all the neighborhoods to be amazing, although Desert View ranks way above the rest.
We examined 15 of Phoenix's neighborhoods to find out the worst places to live. These places don't quite measure up to Phoenix's reputation.
The Worst Neighborhoods In Phoenix For 2022
So what's the worst neighborhood to live in Phoenix for 2022? According to the most recent census data, Central City looks to be the worst neighborhood in Phoenix.
Read on to see how we determined the places around Phoenix that need a pick-me-up. And remember, don't blame the messenger.
Once you're done, you can look at the bottom of the story for a complete chart of every neighborhood we looked at from worst to best. Looking for places to avoid outside of the city? You can also check out the worst suburbs of Phoenix.
For more Arizona reading, check out:
Source: Public domain
The 5 Worst Neighborhoods In Phoenix For 2022
As you'd guess, Central City puts you in the middle of the action. You've got the downtown area, with all the amenities and cultural touchstones. You can visit places like Arizona State University or the Arizona Science Center.
But like many inner-city areas, living here forces a tradeoff. Along with the glitz and glamor, you also have to deal with issues of poverty and overcrowding. These represent the main challenges in this neighborhood. The locals struggle with an unemployment rate of 7.5% and a median income barely above $25,000.
Population: 55,934
Rank Last Year: 1 (No Change)
Median Home Value: $92,265 (3rd worst)
Median Income: $26,395 (worst)
More on Central City:  Data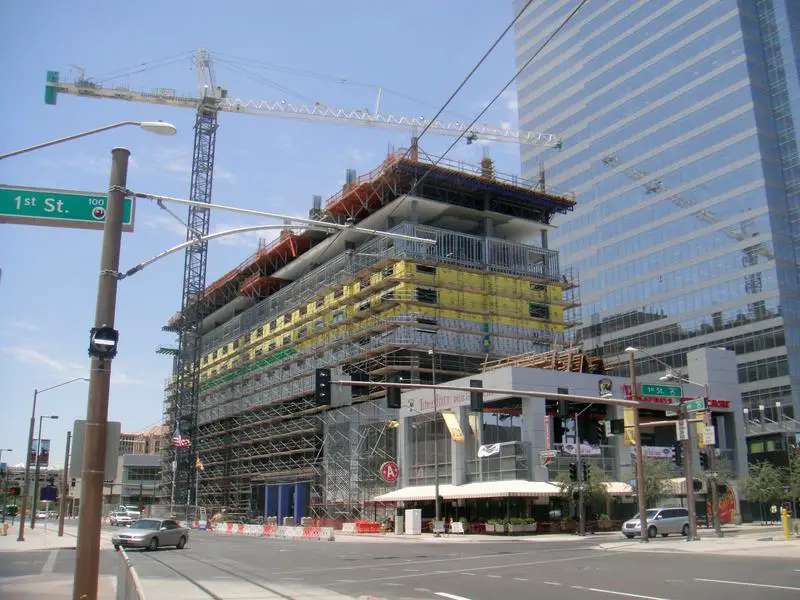 South Mountain represents a borderland between the city and the desert beyond. As suggested by the name, it sits in the southernmost part of Phoenix, about 15 minutes from downtown. It also borders South Mountain Park and Preserve, with access to excellent hiking and breathtaking scenery.
The desert landscape makes this a great location for lovers of the outdoors. However, it's not the ideal spot for lovers of top-paying jobs. They'll have to look elsewhere. In South Mountain, the median income comes in at $42,577. At the same time, the unemployment rate stands at 6.5%.
Population: 123,300
Rank Last Year: 2 (No Change)
Median Home Value: $107,310 (4th worst)
Median Income: $42,577 (4th worst)
More on South Mountain:  Data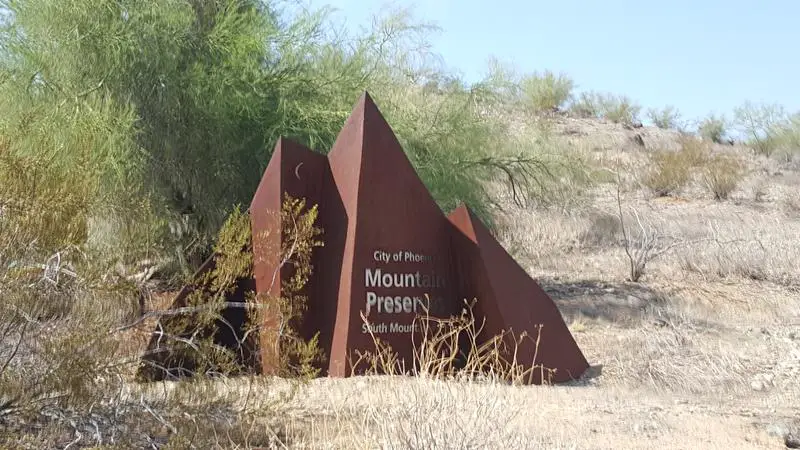 Estrella sits in the eastern part of Phoenix, bordered on the north by I-10 and on the south by the Salt River. Head a little further east and you'll find the Phoenix Raceway and the Estrella Mountain Regional Park. Stay in the neighborhood, though, and you'll discover the number 3 worst spot in Phoenix for 2022.
A murky economic situation hampers life in the area. The unemployment rate hovers at 5.1%...not devastating but still elevated. Meanwhile, the median income stands at $38,644. At least residents can get a good deal on a house. The median home value comes in at an affordable $85,516.
Population: 90,255
Rank Last Year: 3 (No Change)
Median Home Value: $85,516 (2nd worst)
Median Income: $38,644 (3rd worst)
More on Estrella:  Data
Maryvale is located just south of Glendale and northwest of the central part of Phoenix. You'll find plenty of shopping and restaurants, as well as a number of parks and other recreational spots. That gives residents plenty to do...if they can afford it.
That presents a problem in this neighborhood. A sluggish economy lands the area on this list as the number 3 worst spot in Phoenix for 2022.
Finding a job can be a slog in this part of town. The unemployment rate sits at a disheartening 5.9%. The salaries in Maryvale don't inspire much cheering either. The median income stands at $36,517.
Population: 224,370
Rank Last Year: 3 (No Change)
Median Home Value: $84,540 (worst)
Median Income: $36,517 (2nd worst)
More on Maryvale:  Data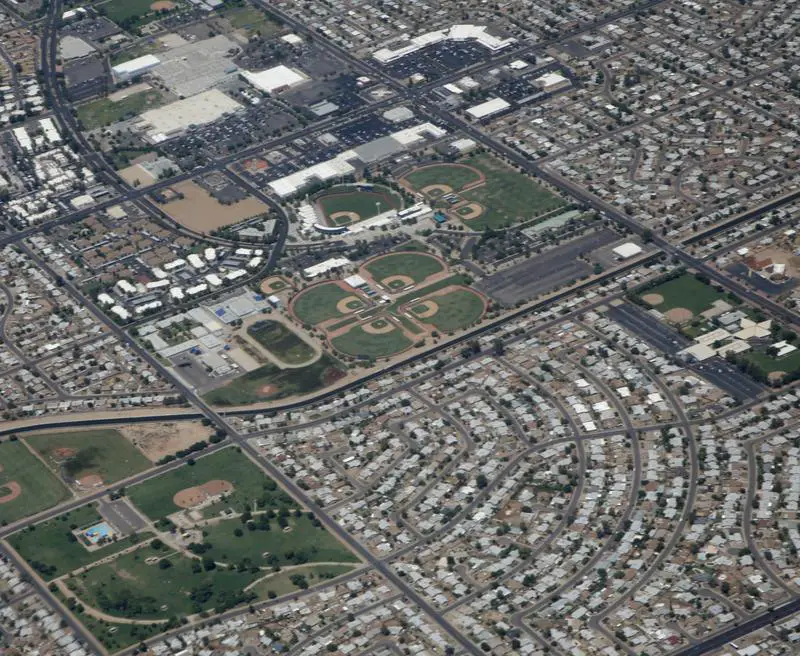 Alahambra is situated north of downtown. I-17 basically bisects the neighborhood along a north-south axis. The top features of the neighborhood include Grand Canyon University, Washington Park, and the Palo Verde Golf Course.
Those are the highlights. Now for the lowlights, which come in the form of economic statistics. Like the other neighborhoods on this list, a shaky financial situation dogs most of the locals. Consider the $43,225 median income and the 5.4% unemployment rate.
Still, home prices in the area remain under control. The median home value hovers at $138,611, a fair buy considering the local incomes.
Population: 134,116
Rank Last Year: 5 (No Change)
Median Home Value: $138,611 (5th worst)
Median Income: $43,225 (5th worst)
More on Alahambra:  Data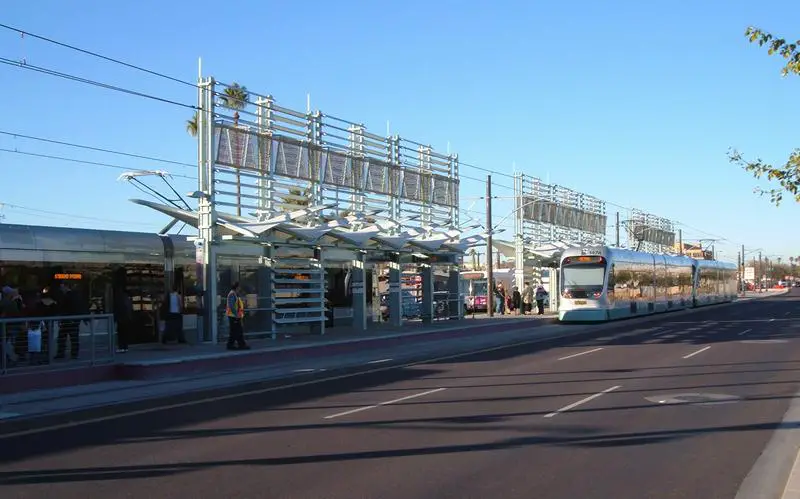 Methodology: How we determined the worst Phoenix neighborhoods in 2022
To figure out how bad a place is to live in, we only needed to know what kinds of things people like and then decide what places have the least amount of those things. We threw the following criteria into this analysis in order to get the best, most complete results possible. We used this set of criteria for each neighborhood in Phoenix:
High unemployment (Less jobs)
Low median income (Less pay)
Low population density (No things to do)
Low home values (No one's willing to pay to live here)
High crime (Estimated)
Then, we ranked each neighborhood in Phoenix, Arizona for each of these criteria from worst to best.
Next, we averaged the individual rankings for each criteria into a "Worst Score".
The neighborhood with the lowest "Worst Score" ranks as the worst neighborhood of Phoenix.
Read on below to learn more about these terrible places around Phoenix to live. Or skip to the end to see the list of all 15 neighborhoods ranked from worst to best.
This list is a scientific analysis based on real data and is completely unbiased. Hold on to your pants.

Summary: The Worst Neighborhoods Around Phoenix
Well there you have it -- the worst of the neighborhoods in Phoenix with Central City landing at the bottom of the pack.
As we mentioned earlier, the neighborhoods in Phoenix aren't all bad. Desert View takes the cake as the best place to live in Phoenix.
We ranked the neighborhoods from worst to best in the chart below.
For more Arizona reading, check out:
Where Are The Worst Neighborhoods To Live In Phoenix For 2022?
| Rank | Neighborhood | Population |
| --- | --- | --- |
| 1 | Central City | 55,934 |
| 2 | South Mountain | 123,300 |
| 3 | Estrella | 90,255 |
| 4 | Maryvale | 224,370 |
| 5 | Alahambra | 134,116 |
| 6 | North Mountain | 169,088 |
| 7 | Laveen | 55,112 |
| 8 | Encanto | 54,597 |
| 9 | Camelback East | 144,021 |
| 10 | New Village | 5,653 |
| 11 | Deer Valley | 170,028 |
| 12 | Paradise Valley | 178,412 |
| 13 | North Gateway | 17,226 |
| 14 | Ahwatukee Foothills | 79,838 |
| 15 | Desert View | 50,657 |
Editor's Note: This article is an opinion based on facts and is meant as infotainment. Don't freak out we updated this article for 2022. This is our time ranking the worst neighborhoods to live in Phoenix.