Editor's Note: We updated this article for 2020. This is our fifth time ranking the worst small cities in America.
There's a common denominator that all bad small cities have.
They are the places that have bad economies. They are the places where the school systems are in bad shape. They're the places where people are out of work, and where residents earn low salaries.
If home prices are low, it's a sign that there's not a lot of demand to live there.
And certainly, if crime is really high, no one wants to be there at all.
The cities we used in this report are small cities that have populations under 70,000. Many are suburbs of major cities where things aren't going very well right now, at least according to data, which measures the good things that people say they want in a city.
There might be some surprises on this list, but when you look at the unbiased data, it's hard to argue against. We had more than 10 million people read our worst cities in a state series, which was featured in hundreds of media outlets, including an NPR feature.
So we know what we're talking about.
After analyzing over 400 cities with populations under 70,000, here is our list of the worst small towns in America:
What's interesting is that half of these are in Alabama or Texas.
You might be surprised to see some of these cities on this list. We understand there's a lot of good in every place. However, according to data (which doesn't measure things like beauty, 'friendly people' and community involvement), there are far better options in America for making a place home.
The best small town to live in America? Los Altos, CA. More on that later.
Check out more about America here:
How do you decide if a place is lousy or not?
In order to rank the worst small towns in America, we had to determine what criteria people like or dislike about a place. It isn't a stretch to assume that people like low crime, solid education, things to do and a stable economy.
So we scraped the internet for those criteria, asked for the opposite of those, and it spit out the answer. Like magic.
How we crunched the numbers
We threw a lot of criteria at this one in order to get the best, most complete results possible. Using FBI crime data and the government census this is the criteria we used:
Population Density (The lower the worse – meaning there's less to do for indoor entertainment)
Highest Unemployment Rates
Adjusted Median Income (Median income adjusted for the cost of living)
High Housing Vacancy Rate
Education (Low expenditures per student and high Student Teacher Ratio)
High Crime
If you'd like to see the complete list of cities, scroll to the bottom of this post to see a link to the entire data set.
Note: We get the crime numbers from the FBI, which gets its crime numbers from the cities themselves. This list is based on data, and is entirely unbiased.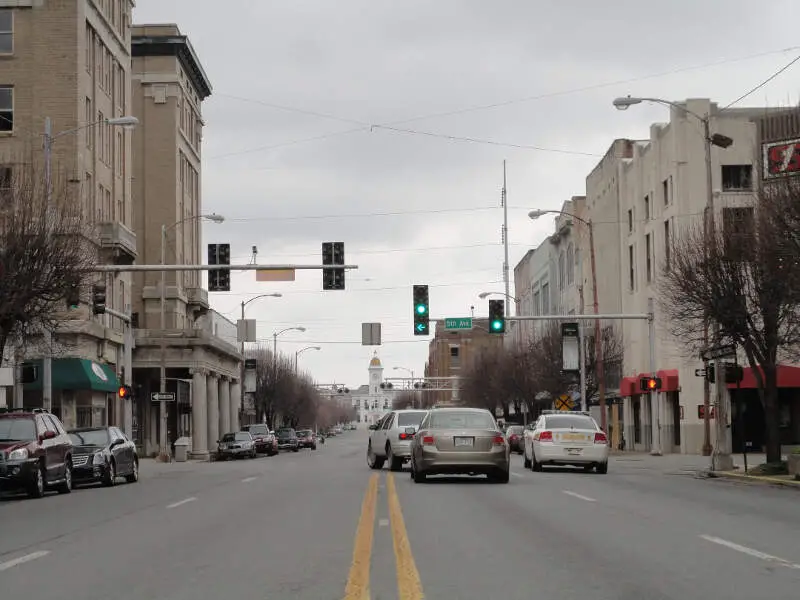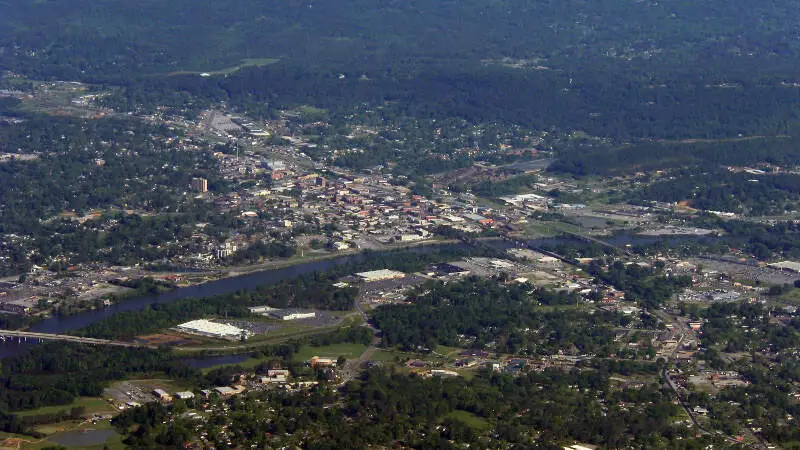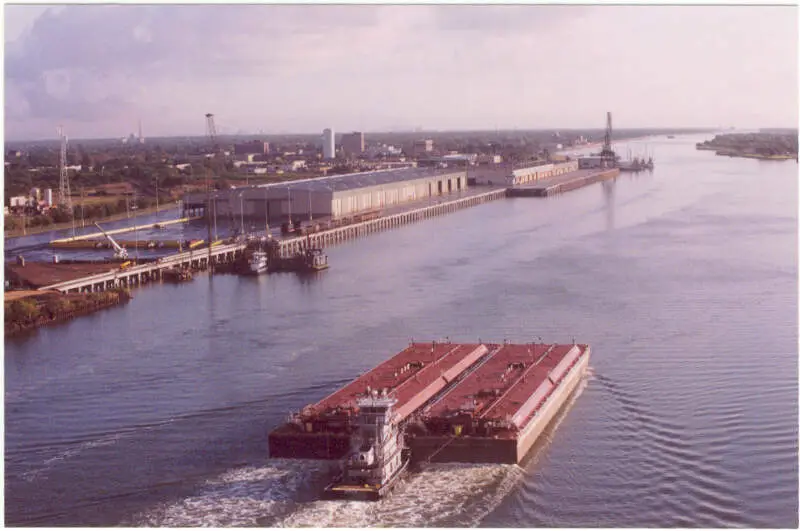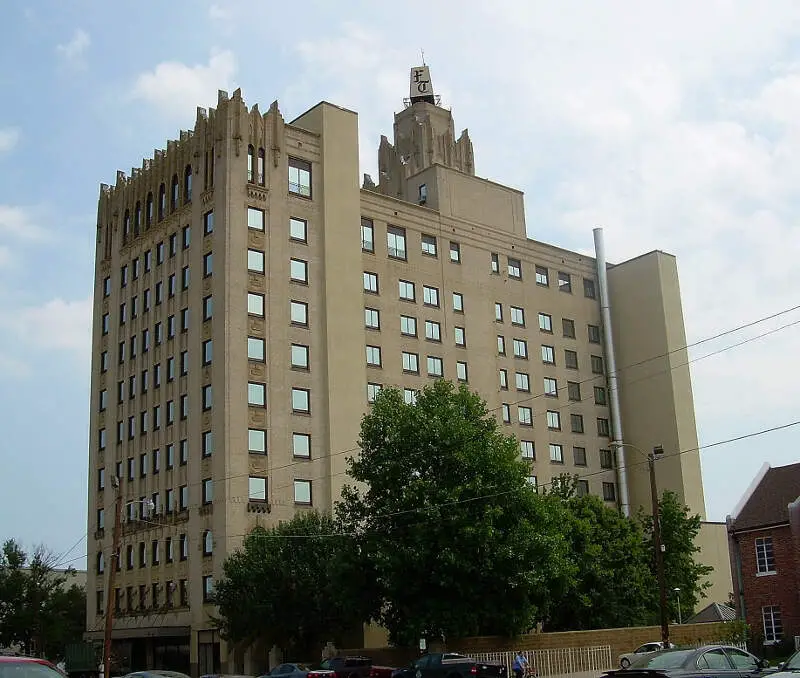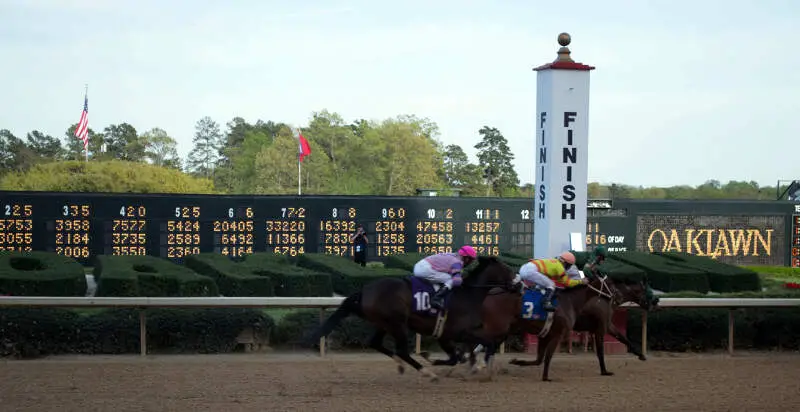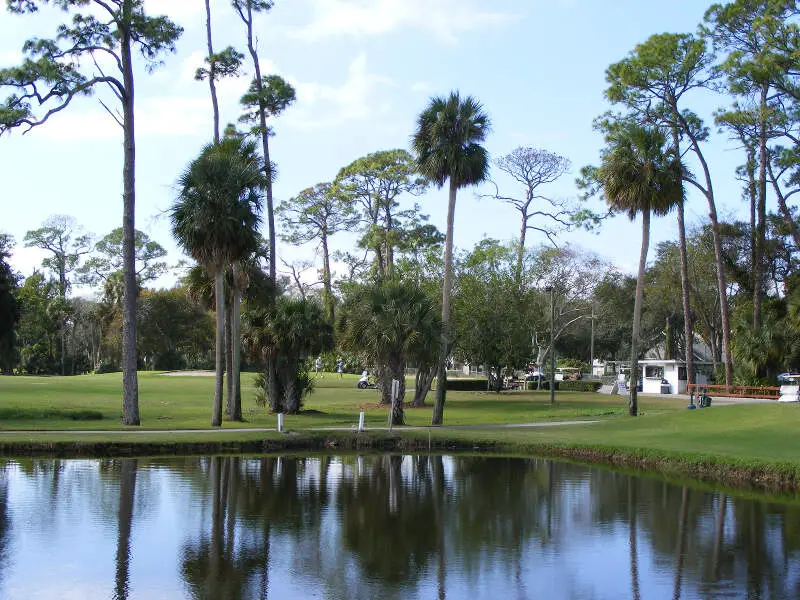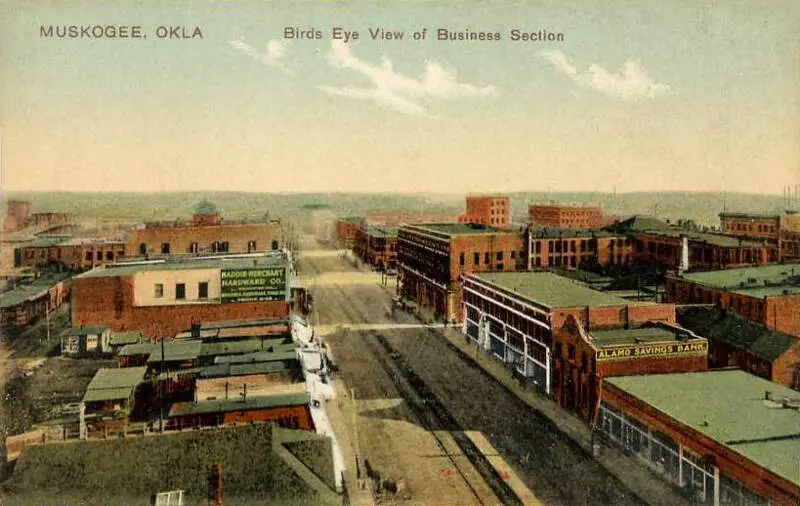 Source: Public domain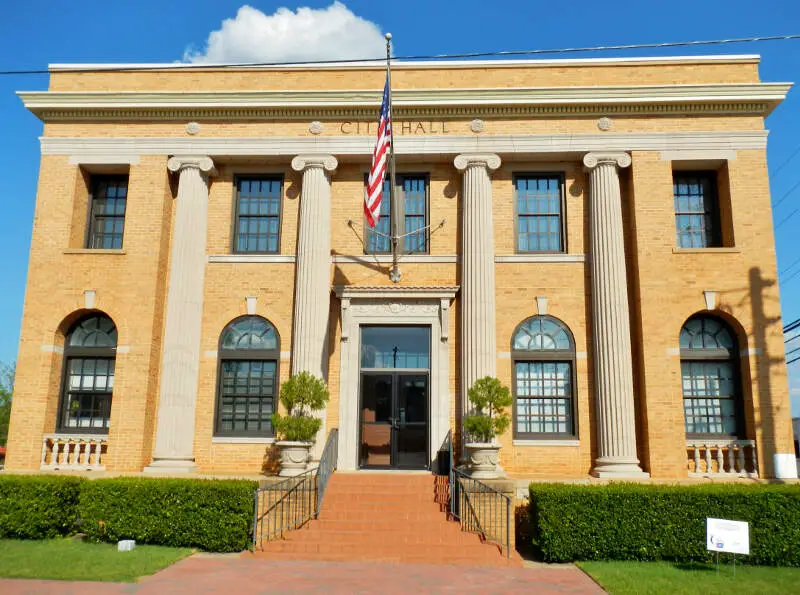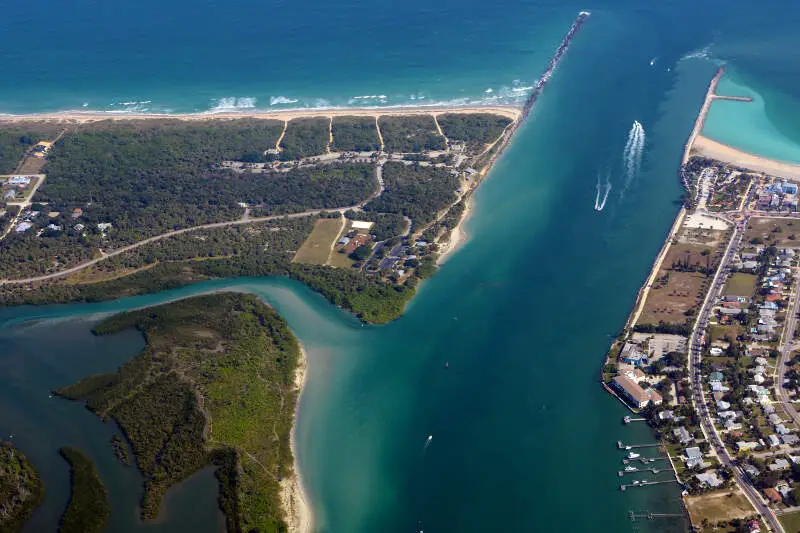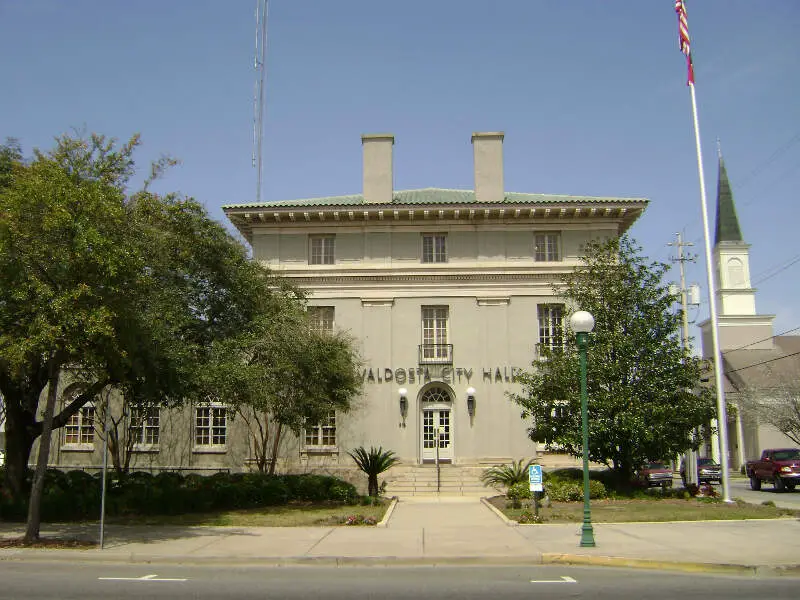 Source: Public domain
There You Have It
If you're looking at small cities in the U.S. where crime is high, people are broke, and the public schools are lousy, this is an accurate list.
Here's a look at the best small cities in America according to the data:
Los Altos
Princeton
Sammamish
Detailed List Of The Worst Small Cities To Live In America
| Rank | City | Population |
| --- | --- | --- |
| 1 | Pine Bluff, AR | 44,509 |
| 2 | Gadsden, AL | 35,832 |
| 3 | Port Arthur, TX | 55,177 |
| 4 | Monroe, LA | 48,938 |
| 5 | Hot Springs, AR | 36,780 |
| 6 | Daytona Beach, FL | 65,339 |
| 7 | Muskogee, OK | 38,139 |
| 8 | Lagrange, GA | 30,442 |
| 9 | Fort Pierce, FL | 44,248 |
| 10 | Valdosta, GA | 56,036 |
| 11 | Goldsboro, NC | 35,432 |
| 12 | Meridian, MS | 39,213 |
| 13 | Texarkana, TX | 37,222 |
| 14 | Petersburg, VA | 32,037 |
| 15 | Elkhart, IN | 52,662 |
| 16 | Hattiesburg, MS | 46,495 |
| 17 | Rome, GA | 36,029 |
| 18 | Harlingen, TX | 65,444 |
| 19 | Anderson, IN | 54,986 |
| 20 | Youngstown, OH | 64,852 |
| 21 | Alexandria, LA | 47,954 |
| 22 | Myrtle Beach, SC | 30,760 |
| 23 | East Point, GA | 35,380 |
| 24 | Atlantic City, NJ | 39,075 |
| 25 | Texas City, TX | 47,262 |
| 26 | Lima, OH | 37,592 |
| 27 | Rocky Mount, NC | 55,373 |
| 28 | Muskegon, MI | 38,189 |
| 29 | Pontiac, MI | 60,039 |
| 30 | Clovis, NM | 39,255 |
| 31 | Ocala, FL | 57,812 |
| 32 | Sumter, SC | 40,286 |
| 33 | Panama City, FL | 36,661 |
| 34 | Statesboro, GA | 30,649 |
| 35 | Lufkin, TX | 35,888 |
| 36 | Middletown, OH | 48,350 |
| 37 | Adelanto, CA | 32,867 |
| 38 | Cookeville, TN | 32,536 |
| 39 | Lauderdale Lakes, FL | 34,744 |
| 40 | Phenix City, AL | 36,870 |
| 41 | Nacogdoches, TX | 33,589 |
| 42 | North Little Rock, AR | 66,144 |
| 43 | Galveston, TX | 49,706 |
| 44 | Cleveland, TN | 43,496 |
| 45 | Chester, PA | 34,102 |
| 46 | Biloxi, MS | 45,328 |
| 47 | Lake Worth, FL | 37,354 |
| 48 | Roswell, NM | 48,163 |
| 49 | Burlington, NC | 52,813 |
| 50 | York, PA | 44,058 |
| 51 | Dalton, GA | 33,540 |
| 52 | Harrisburg, PA | 49,278 |
| 53 | Coachella, CA | 44,382 |
| 54 | Warren, OH | 40,244 |
| 55 | Weslaco, TX | 39,420 |
| 56 | San Luis, AZ | 31,509 |
| 57 | San Juan, TX | 36,469 |
| 58 | Kingsport, TN | 52,698 |
| 59 | Battle Creek, MI | 51,505 |
| 60 | Homestead, FL | 67,354 |
| 61 | Huntington, WV | 48,034 |
| 62 | Saginaw, MI | 49,366 |
| 63 | Sanford, FL | 57,979 |
| 64 | Dothan, AL | 67,784 |
| 65 | Jackson, TN | 66,977 |
| 66 | Muncie, IN | 69,237 |
| 67 | Winter Haven, FL | 38,663 |
| 68 | North Miami, FL | 62,308 |
| 69 | Columbia, TN | 36,635 |
| 70 | Lorain, OH | 63,731 |
| 71 | Beloit, WI | 36,733 |
| 72 | Chicago Heights, IL | 30,292 |
| 73 | Hobbs, NM | 37,427 |
| 74 | Plant City, FL | 37,459 |
| 75 | Florence, AL | 39,824 |
| 76 | Sherman, TX | 40,543 |
| 77 | Decatur, AL | 54,844 |
| 78 | Parkersburg, WV | 30,596 |
| 79 | Douglasville, GA | 32,768 |
| 80 | Riviera Beach, FL | 34,093 |
| 81 | Hickory, NC | 40,157 |
| 82 | Binghamton, NY | 45,964 |
| 83 | Hopkinsville, KY | 31,741 |
| 84 | Lancaster, PA | 59,556 |
| 85 | Bullhead City, AZ | 39,824 |
| 86 | Titusville, FL | 44,984 |
| 87 | Covington, KY | 40,578 |
| 88 | Vineland, NJ | 60,824 |
| 89 | Holyoke, MA | 40,362 |
| 90 | Gainesville, GA | 37,291 |
| 91 | Utica, NY | 61,114 |
| 92 | Niagara Falls, NY | 48,976 |
| 93 | San Marcos, TX | 59,935 |
| 94 | North Miami Beach, FL | 43,963 |
| 95 | Porterville, CA | 58,782 |
| 96 | Houma, LA | 33,784 |
| 97 | Hamilton, OH | 62,216 |
| 98 | Bowling Green, KY | 64,302 |
| 99 | Banning, CA | 30,824 |
| 100 | El Centro, CA | 43,932 |