There are two stereotypes of Americans that the rest of the world thinks are true. We're all overweight, and we all work too hard.
When you look at the numbers, this is what you see. The United States is the 17th 'fattest' country in the world, where 66% of us are either overweight or obese. And in comparison to the rest of the world, Americans work the 16th most hours of all – close to 45 hours each a week.
We wanted to know – which American cities are the fattest and laziest. So we scraped the internet to find out.
We'll talk more about our methodology in the next section. First, though, these are the 10 fattest, laziest cities in America, according to the research:
Looks like 6 of the top 10 are in the south.
The 10 Unhealthiest Cities In The US
1. Hagerstown, Maryland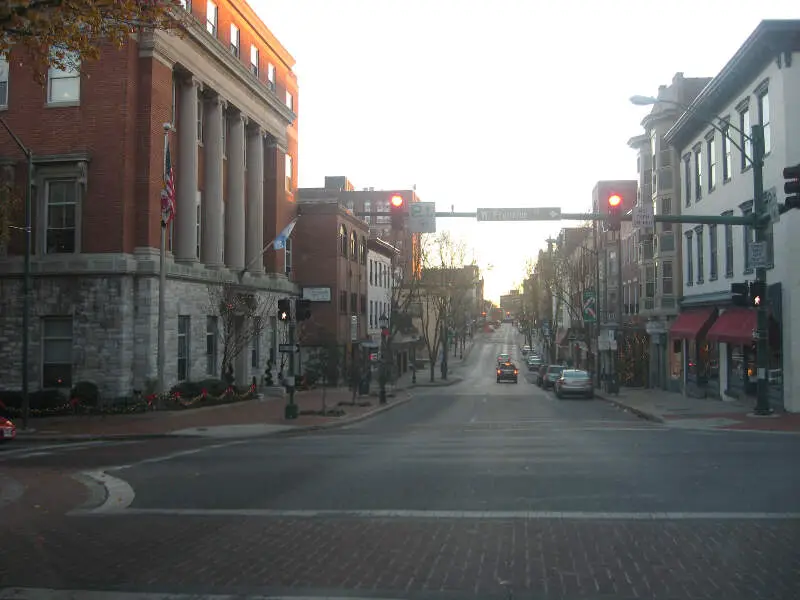 Source: Public domain
Population: 40,078
Hagerstown is a pretty blue collar city near the panhandle region of Maryland. 32% of its residents are obese, and they rank as having the 27th most fast food restaurants per capita.
The unemployment rate of Hagerstown is 7.9%, and almost a quarter of the population lives below the poverty line, which the government sets at $25,000 a year for a family of four.
Here's are a couple of examples of what Hagerstown residents had to say about themselves on Twitter.
"Someone needs to invent a breakfast delivery service for all the late night drunk people and morning hungover/lazy people in Hagerstown."
And
"Hagerstown's lazy ass community doesn't know how to enjoy snow, get off your butts."
2. Dayton, Ohio

Source:
Wikipedia User
|
GFDL
Population: 142,670
Dayton is one of two midwest cities to make the top 10. In fact, Detroit (below), Cincinnati (16th) and Canton, Ohio (22nd) are the only other midwest cities in the top 25.
Ohio on its own is the 8th most obese state in the union.
What plagues Dayton? First off, its unemployment rate is higher than 10%, which is the 10th highest in the nation.
Its obesity numbers are also quite high – 30% of its residents are obese, and there are more than 300 fast food type restaurants in the area.
3. Orlando, Florida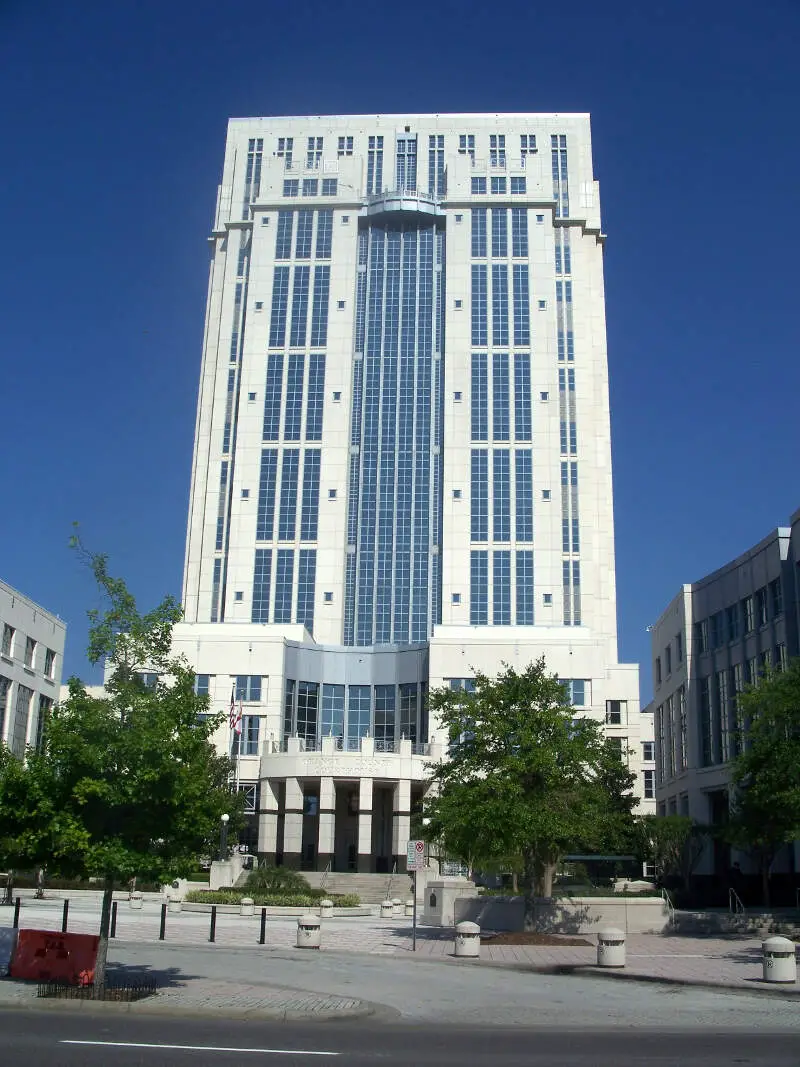 Source:
Wikipedia User Ebyabe
|
GFDL
Population: 240,185
There are almost more fast food restaurants in the greater Orlando area than anywhere else in the nation. Only one other city – Myrtle Beach, South Carolina – has more quick and easy places to get food per person than Orlando.
When measuring fast food restaurants, we considered places like McDonalds and Subway, along with other quick places to grab a quick snack, such as ice cream shops.
Orlando was towards the top in mentions of #lazy on Twitter. And Tweets like this stood out as well:
"I've returned to Orlando. The land of obese people."
4. Atlanta, Georgia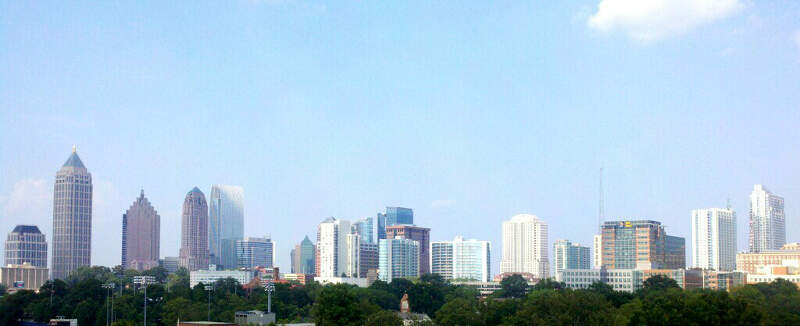 Source:
Wikipedia User Isawooty
|
CC BY-SA 3.0
Population: 425,941
Actually Atlanta is in the 30% mark when it comes to obese residents – 'only' 28.7% of them are considered obese by the CDC. That's impressive, considering there are the 7th most fast food restaurants per capita here.
More than 8% of Atlanta isn't working. We're not speculating that ALL of these residents are unemployed because they're lazy. But you can bet most of them aren't working because they choose not to work.
5. New Orleans, Louisiana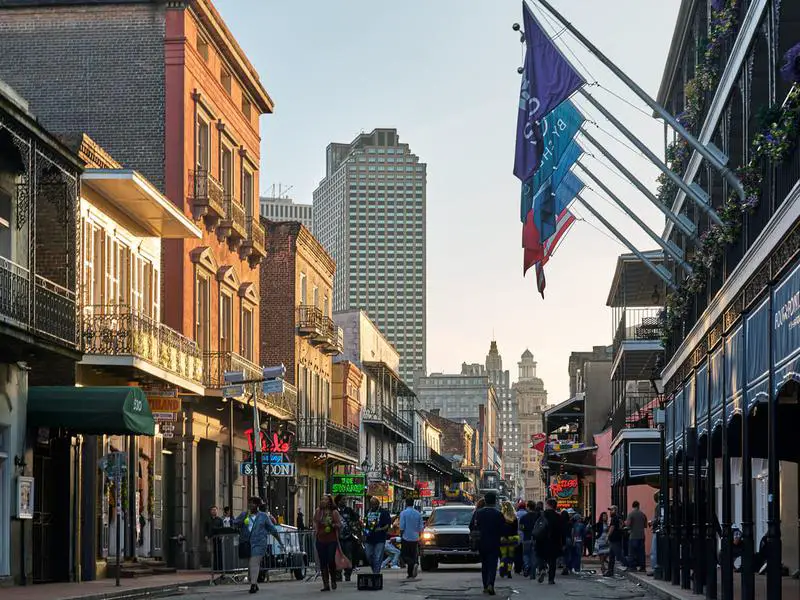 Source:
Flickr User szeke
|
CC BY-SA 2.0
Population: 341,407
A third of the residents in New Orleans is obese, which is the 16th highest number in the state. It doesn't help that there are hundreds of fast food type restaurants in the greater New Orleans area.
More than 7% of New Orleans residents are out of work, which is in the top 20% in the U.S.
Many people on Twitter were commenting on how the southern food (not even fast food), was making them fat:
"this new orleans food gone have me obese as hell."
"I'm going to get obese down here in New Orleans."
6. Mobile, Alabama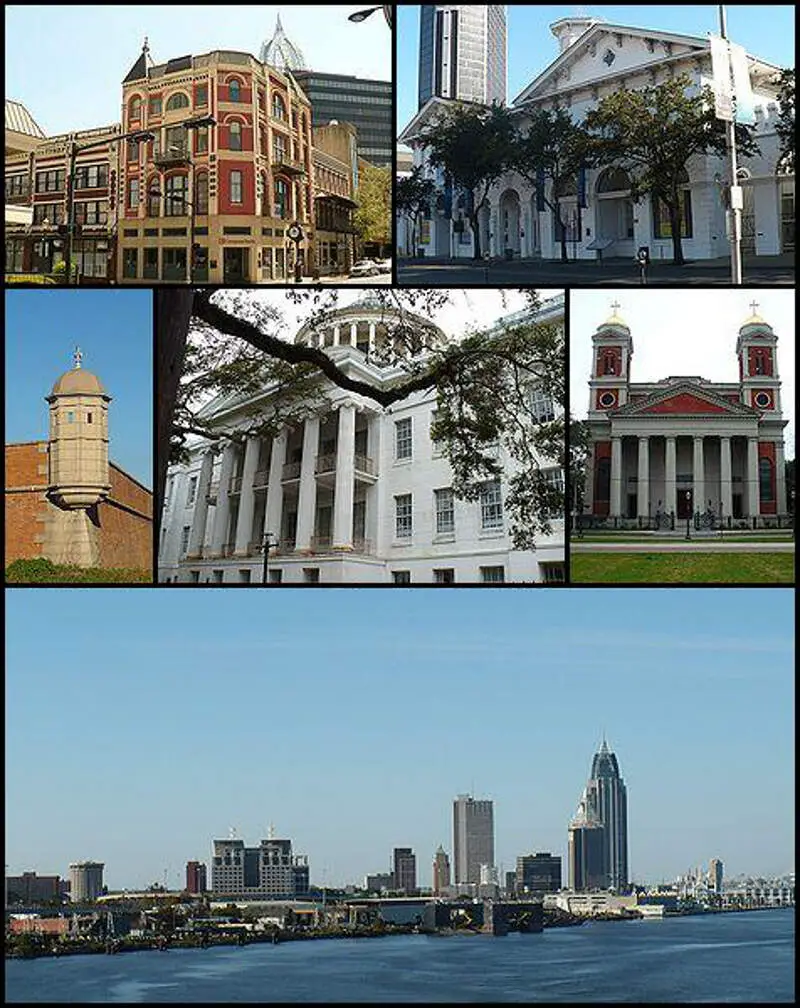 Source: Public domain
Population: 195,239
Mobile has the nation's 9th highest obesity rate – at 33.6%. The number of fast food restaurants here isn't towards the top, meaning residents here can't blame the junk food for their expanding waistlines.
Sperling's Best Places ranked Mobile as the 7th most stressed out place in the nation. That study was based on unemployment rates, divorce rates, alcohol consumption and suicide rates, among other factors.
7. Detroit, Michigan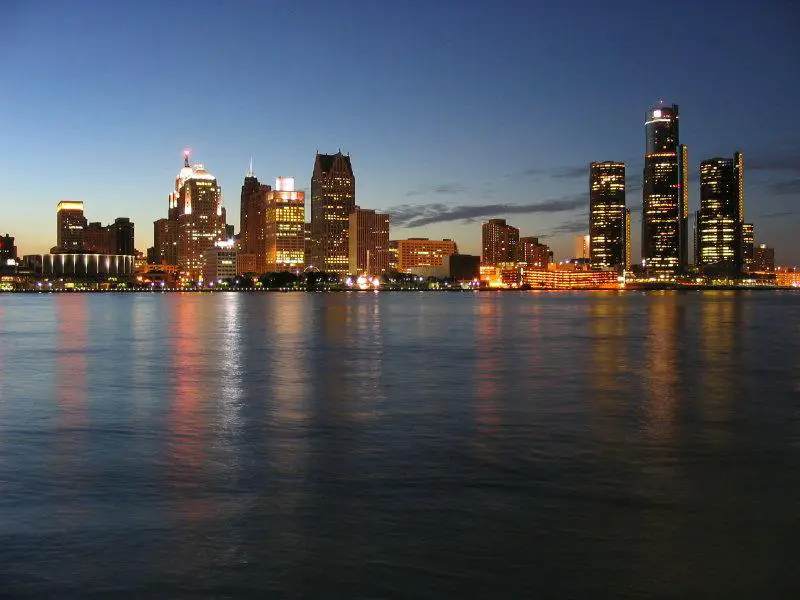 Source:
Wikipedia User User:AE at Quicken Loans
|
CC BY-SA 1.0

Population: 721,459
Detroit is by far the largest city to make this list. And we're talking about population size, not obesity rates.
33% of Detroit residents are obese, which is the 15th highest rate in the nation. And, more importantly, almost 15% of the residents in Detroit is out of work, which is tops in the nation.
8. Memphis, Tennessee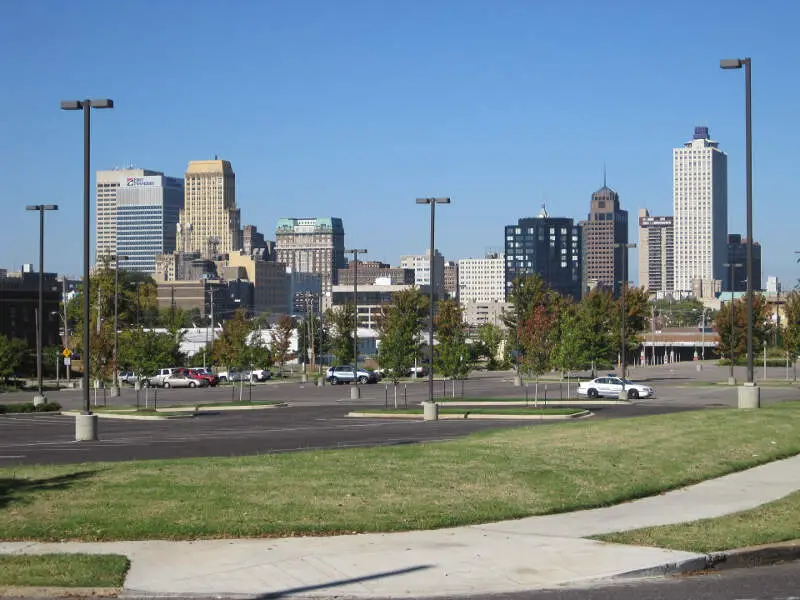 Source:
Wikipedia User Thomas R Machnitzki
|
GFDL
Population: 651,059
There are only two other cities in America that are fatter than Memphis – Bristol, Tennessee and Topeka, Kansas. However, the unemployment rates in those two cities are far, far lower than those in Memphis, where 8.7% of the population doesn't have a job.
Twitter was pretty active when it came to obese and lazy-related Tweets.
"Just landed in Memphis. Obese people everywhere."
"I can't believe how lazy memphis is its shocking."
9. Wilmington, Delaware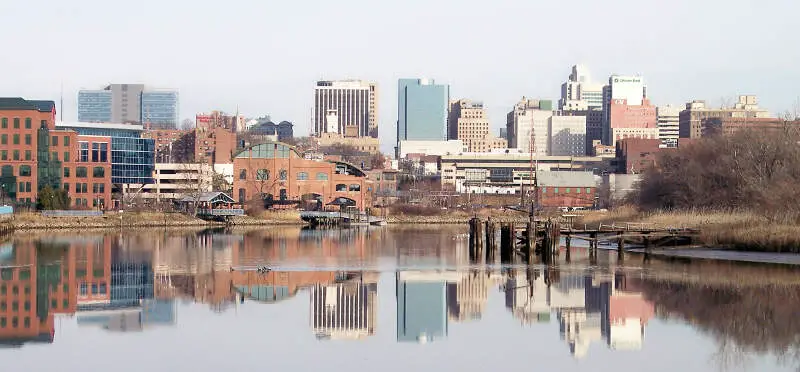 Source:
Wikipedia User Tim Kiser (User:Malepheasant)
|
CC BY-SA 2.5
Population: 71,385
This might come as a surprise, but Wilmington, one of the 'poorer' large cities of the northeast, has some issues with its waistlines and on the job front.
More than 3 in 10 residents of Wilmington is tipping the scales way past the healthy level, which is just about as high as you'll see in the entire region. To make matters worse, more than 40% of children in Delaware are overweight or obese, so it sounds like the whole area has some issues.
And 8% of residents here aren't currently working, which is also one of the highest in the area.
A lot of people on Twitter mentioned that they had something to do in Wilmington, but they were too lazy to do it.
10. Greenville, South Carolina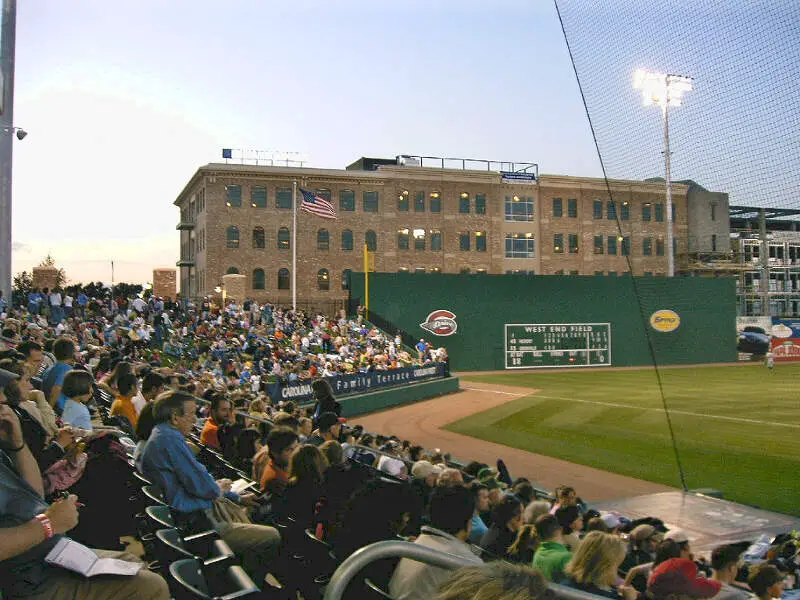 Source:
Wikipedia User JAG from Greenville, SC, USA
|
CC BY 2.0
Population: 59,283
When you look at the sheer numbers, it's clear that Greenville, South Carolina is one of the fattest, laziest American cities. Let's see why.
First off, this medium sized town in northern South Carolina is the 6th most obese city in the nation. 34% of its residents are considered obese, according to the Center for Disease Control.
The fact that Greenville has the 3rd most fast food restaurants per capita probably doesn't help.
Greenville's unemployment rate is 7.5%, which is in the top 25% in the nation.
In terms of Tweets, there was plenty of discussion about how 'fat' its residents are.
Here's an example:
"The Cheesecake Factory is coming to Greenville. Another way for people to put on unwanted calories and weight and wonder why we are obese."
Incidentally, Greenville was also ranked as the worst place in America for respiratory infections.
What overweight and lazy criteria did we use?
First, we made a list of all of the most concentrated metro areas in America, according to the 2013 American Community Survey. Then, we looked at each of these 152 places in terms of these criteria:
Obesity rate
Unemployment rate
Number of fast food outlets per capita
Geo-located Tweets that mention #Obese or #Lazy
Once we gathered up our information, we ranked each place with scores from one to 152 in each category. We then averaged each place's ranking into one overall score, where the lowest scores went to our 10 fattest, laziest places.
If you care to see how more than just these top 10 ranked, you can look at the bottom of the post. Otherwise, let's take a look at our top 10 'winners.'
Note: For the sake of getting reliable numbers, we counted places within a city's border, as well as within a short driving distance.
There You Have It – The Most Unhealthy Cities In The United States
If you're measuring the locations in America where people are obese and out of work, where there are unhealthy and quick options for food, and where people are talking about being lazy and fat, this is an accurate list.
If you're curious, here are the skinniest, hardest working cities in America:
Bismarck, ND
Midland, TX
Sioux Falls, SD
Lewiston, ID
Peabody, MA
For More Snacks About America Check Out: