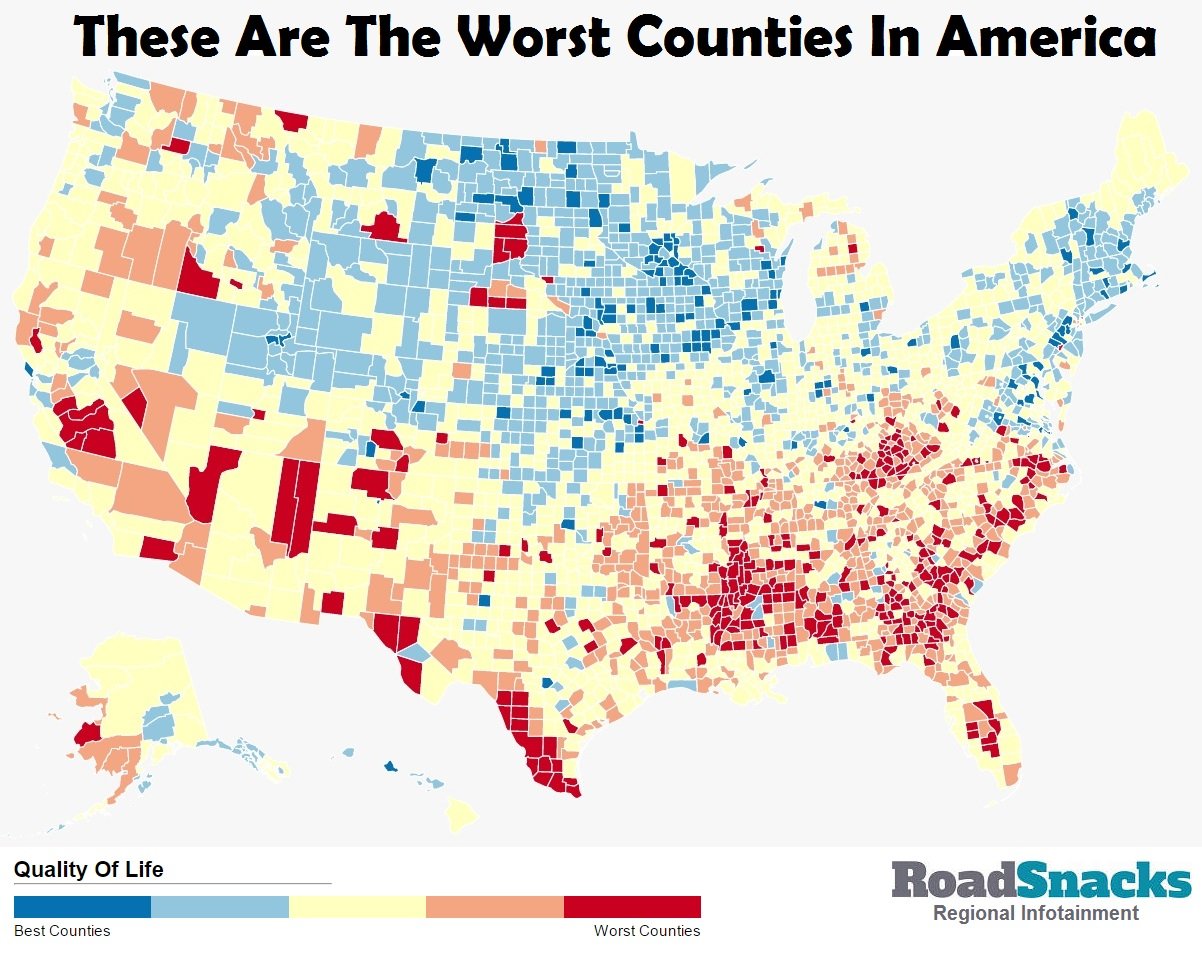 You might think people across the nation love where they live. After all, you wouldn't spend your life somewhere that you truly didn't love. Right?
Not always. In fact, a Pew Research Center study not too long ago determined that almost half of Americans would rather live somewhere else than they do now.
Well, if you're in one of the counties we're about to highlight, we don't blame you for wanting to move.
After analyzing all 3,100 counties in America, we came up with this list as the 10 worst counties in our nation. It turns out Mississippi is the worst state to live in the country:
Quitman County, Mississippi
Humphreys County, Mississippi
Holmes County, Mississippi
Lee County, Arkansas
Oglala Lakota County, South Dakota
Owyhee County, Idaho
Starr County, Texas
Jefferson County, Georgia
Yazoo County, Mississippi
East Carroll Parish, Louisiana
The purpose of this study is to use science to determine which of our great American counties are the absolute worst. While unbiased, this research does take into account factors that almost all Americans would agree are undesirable.
Read on below to see how we crunched the numbers. Unfortunately for the south, things aren't very…charming.
Swipe left for slideshow. Article continues below.
How do you decide if a county is lousy or not?
In order to rank the worst counties to live in the United States, we had to determine what criteria people like or dislike about a place. It isn't a stretch to assume that people like low crime, solid education, great health care, things to do and a stable economy.
So we scraped the internet for those criteria, ranked which places did not have the stuff people like, and, like magic, got to the answer for the worst counties in America.
How we crunched the numbers
We threw a lot of criteria at this one in order to get the best, most complete results possible. Using FBI crime data, the government census, Bureau of Labor Statistics and Sperling's Best Places, this is the criteria we used:
Low health care coverage
Highest unemployment rates
Low adjusted median income (Median income adjusted for the cost of living)
Low median home values
Low high school graduation rates
High poverty rates
If you'd like to see a list of the 100 worst counties in America, scroll to the bottom of this story to see an abridged chart.
1. Quitman County, MS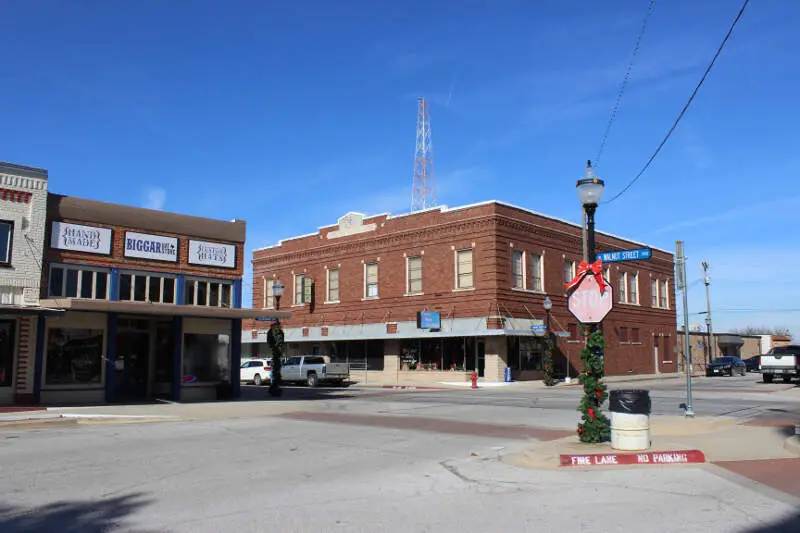 Crenshaw, MS
Population: 7,900
Poverty rate: 32%
High school dropouts: 33%
Unemployment rate: 19%
This small county in northern Mississippi has really low numbers when you look at the data, and unfortunately, is the worst county in the nation.
1 in 3 people here lives in poverty, which correlates to the fact that 1 in 3 people is a high school dropout. Jobs are hard to come by, as 1 in 5 residents of this county is unemployed.
In addition, 22% of residents don't have health care, making it a truly bad place to live.
2. Humphreys County, MS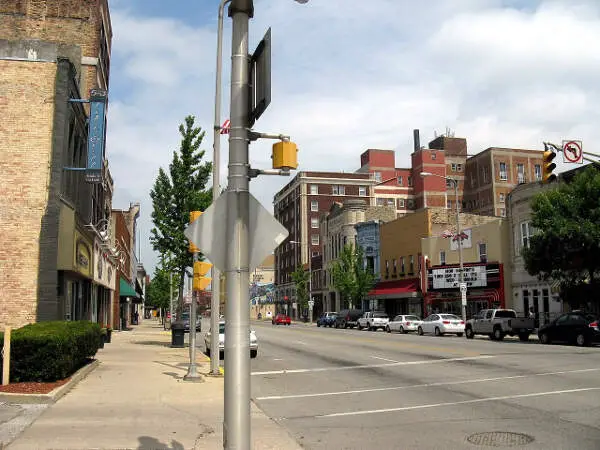 Isola, MS
Population: 9,106
Unemployment rate: 2nd worst in the nation
Poverty rate: 13th highest
High school graduation rate: 67%
There are quite a few counties from Mississippi on this list. Humphreys County is in central Mississippi, where 29% of residents don't have jobs, and 35% of residents live in poverty. As a result, home prices are hovering near $65,000.
3. Holmes County, MS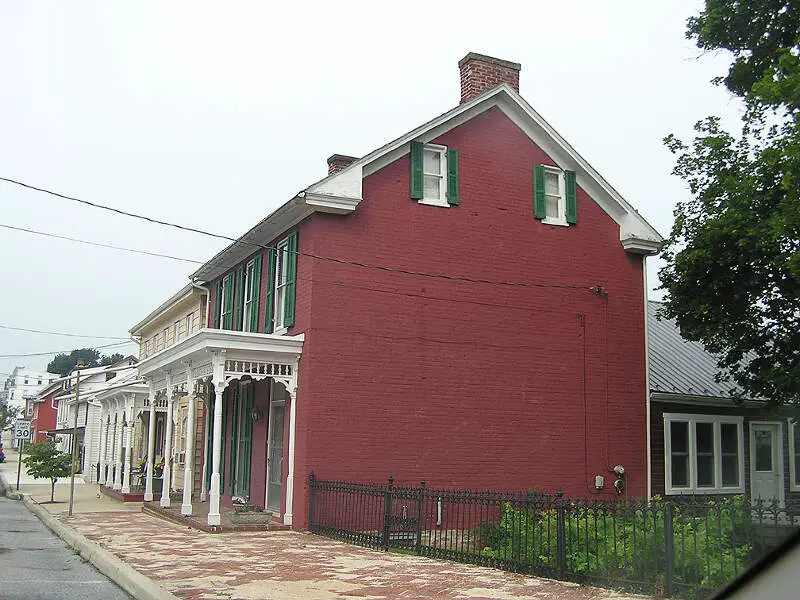 Durant, MS
Population: 18,965
Poverty rate: 37%
Home values: $73,000
Unemployment rate: 20%
Right next door to Humphreys County is Holmes County, making this simply the worst region in the nation, when you consider the economic factors at play.
Homes only average $73,000 each, and you can see why. More than a third of the residents here live in poverty, which the government says is about $25,000 a year for a family of four. The average family here brings in about $21,300 a year, which is the 5th lowest county income rate in the nation.
4. Lee County, AR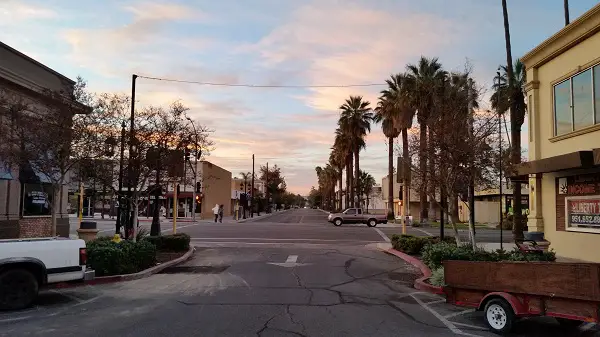 Aubrey, AR
Population: 10,151
Unemployment rate: 18%
Poverty rate: 25%
Dropout rate: 31%
Lee County is the first county outside of Mississippi to rank on this list, but it's still in the south. If you bumped into 3 people here, 1 of them would be without a high school degree by the age of 25. That reflects the very low number of people who have health care (80%), and the low incomes ($26,000).
But overall, Lee County sits much better than the three Mississippi counties listed above, which is really saying something.
5. Oglala Lakota County, SD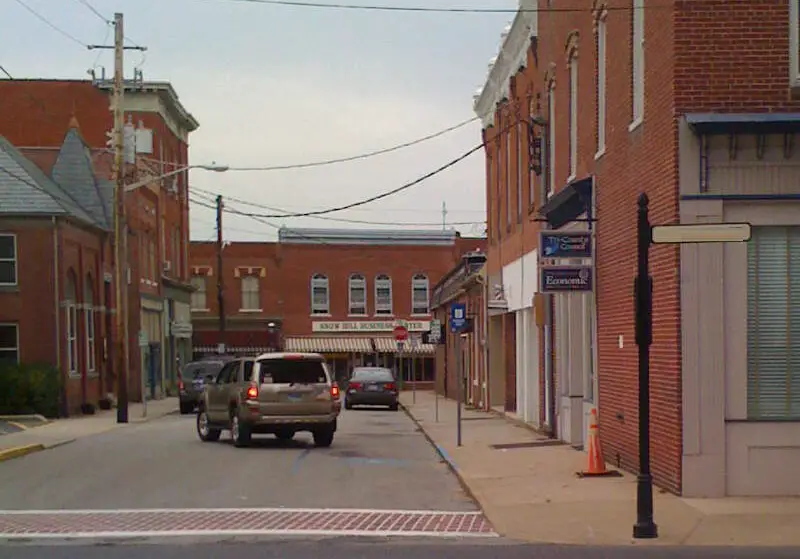 Batesland, SD
Population: 14,005
Poverty rate: Highest in the country
Unemployment rate: 7th highest in the nation
Health care coverage: 40%
The first county outside of the south is in Oglala Lakota County, South Dakota, where 95% of the population is Native American. What's interesting about this county ranking so high is that South Dakota also has the best county in the country: Lincoln County.
Nearly half of the residents in Oglala Lakota County live in poverty, which is the highest rate in the nation. More than a quarter of the population is jobless, and 4 in 10 residents here are without health care.
6. Owyhee County, ID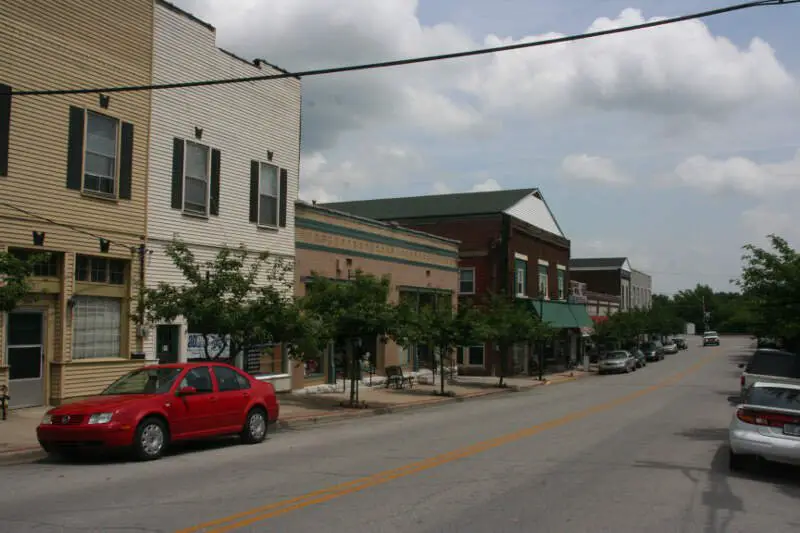 Grand View, ID
Population: 11,412
No health care: 28%
Poverty rate: 24%
Home values: $69,000
Things are much better in this southern Idaho county, as it doesn't rank really low in any one particular category. Lots of people are without health care, and home prices are some of the lowest in the country.
But across the board, this county isn't particularly horrible in any one area.
7. Starr County, TX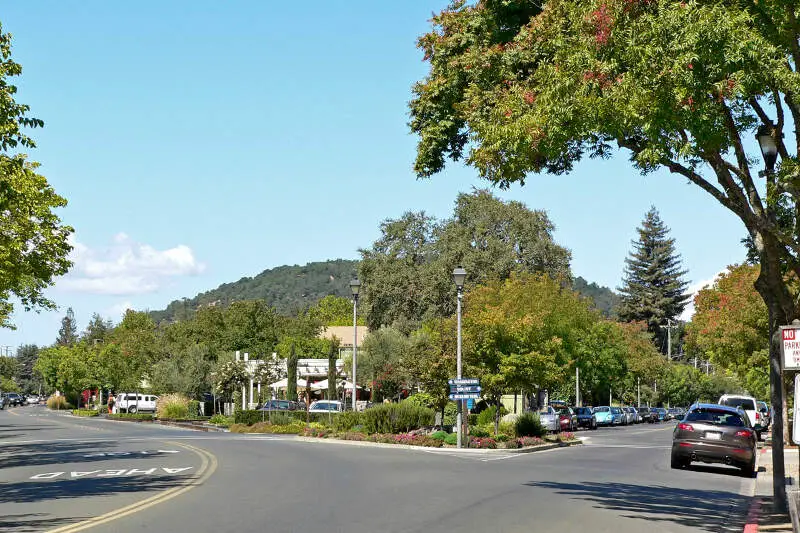 Escobares, TX
Population: 62,040
Dropout rate: Highest in America
Poverty rate: 37%
No health care: 39%
This county is in south Texas, right along the Mexican border. You won't find a place in America with a lower number of educated residents: More than half of the people in this county never completed high school.
Starr County ranks 7th in the nation for lack of health care, and 7th in the nation for number of people who live in poverty. The average family here earns about $26,000 a year.
8. Jefferson County, GA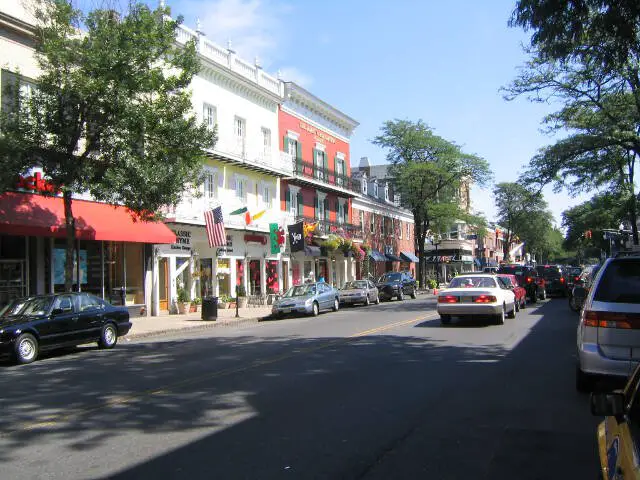 Louisville, GA
Population: 16,930
Unemployment rate: 25%
Poverty rate: 25%
Incomes: $26,000
Jefferson County is about a 90 minute drive east of Atlanta. What makes this place tough isn't necessarily the low incomes, and the fact that a quarter of the population is both out of work and in poverty.
The cost of living here is actually way out of proportion to the income levels. Meaning, people here aren't only broke, they're struggling to keep their homes.
9. Yazoo County, MS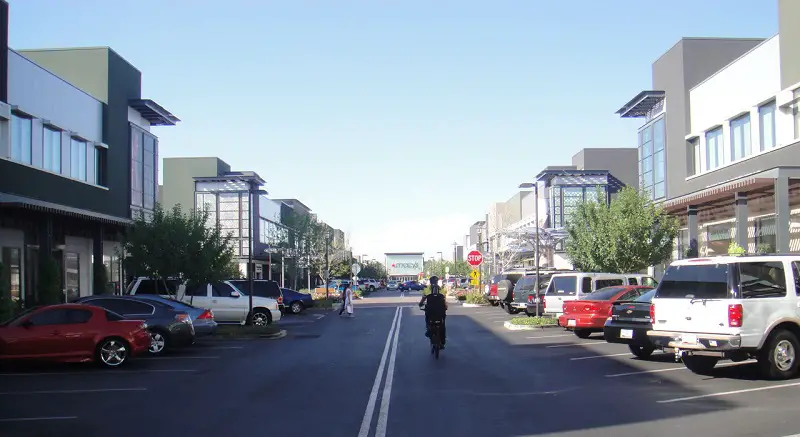 Yazoo City, MS
Population: 28,076
Dropout rate: 24%
Poverty rate: 32%
Unemployment rate: 21%
Yazoo County is next to two of the other counties mentioned earlier in the post. If there's a bright side to living here, it's that the number of residents without health care is 'only' 18%, which is only in the bottom 20% of all counties nationwide.
Home prices ($72,500) and the percentage of high school dropouts (24%) are really low, but both aren't even in the bottom 350 of all counties we measured.
10. East Carroll Parish, LA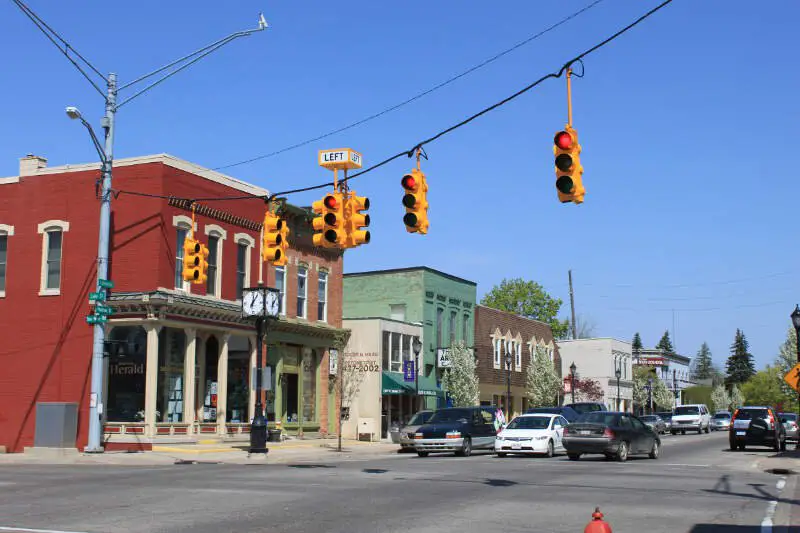 Lake Providence, LA
Population: 7,602
Poverty rate: 38%
Dropout rate: 32%
East Carroll Parish is in the far northern part of Louisiana, where nearly 4 in 10 residents lives below the poverty line. However, home values ($96,000) are in the top 30%, meaning it's fairly expensive for the folks here to live.
But until the education rate improves, this might be a long-term problem that will linger for years to come.
There You Have It
Like we said earlier, trying to determine the worst counties in America is usually a subjective matter. But if you're analyzing counties with the worst economic situations, where there's a high dropout rate, and where health care is hard to come by for many residents, this is an accurate list.
If you're curious enough, here are the best counties in the USA, according to science. Apparently, things are 'all that' when it comes to middle America.
Lincoln County, SD (Pop. 48,234)
Los Alamos County, NM (Pop. 17,949)
Howard County, MD (Pop. 300,030)
Ozaukee County, WI (Pop. 87,494)
Carver County, MN (Pop. 95,443)
The worst counties in America, with detailed information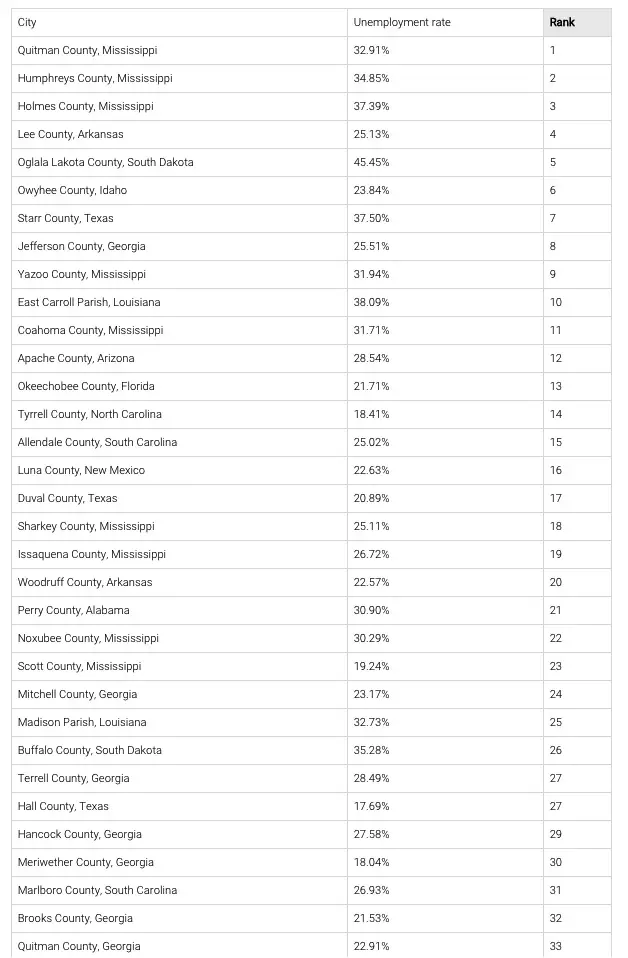 Desktop users, below is a table of the worst 100 counties to live in America