Editor's Note: We updated this article for 2023. This is our tenth time ranking the dumbest cities to live in America. This article is an opinion based on facts and is meant as infotainment — don't freak out.
Swipe left for slideshow. Article continues below.
Americans like to think they're the best when it comes to just about everything, when measured against other nations. While we're certainly the richest, most freedom loving, and pretty much the bodyguards for the poor and defenseless, we've known for years that we're certainly not the smartest country on earth.
Recently, we ranked 28th when it came to math and science scores, according to the Organization for Economic Cooperation and Development (OECD).
We're really smart, people. Just not the smartest. And we're working on it.
We wanted to measure the biggest cities in the U.S. to see where the most dummies live.
So, how do you decide which city in the U.S. is the dumbest? By measuring the high school graduation rate of the entire population, and looking at the number of educational vs. drinking opportunities in these places, that's how.
Plus, we thought why not add in a stereotype? Cause, you know, women are always saying that they are smarter than men. That might not actually be a stereotype, though. According to ABC News, women just passed men on IQ tests.
Using that criteria, it's not hard to scrape the internet, run some scientific data on where the largest pockets of dumb people in America might live, and then put out a list.
The 10 Dumbest Cities In America For 2023
Are we seeing a pattern here? Just about all of the cities on this list are in California and Texas. Is that a surprise?
Also, we're not saying the people in these cities – or the cities themselves – are bad. We're just making an observation that as a majority, they're not the brightest bulbs in the room.
Read on below to see where your town ranked.
Or if you're simply not interested in reading about dumb, and you don't care about this list, check out:
The 10 Dumbest Cities In America For 2023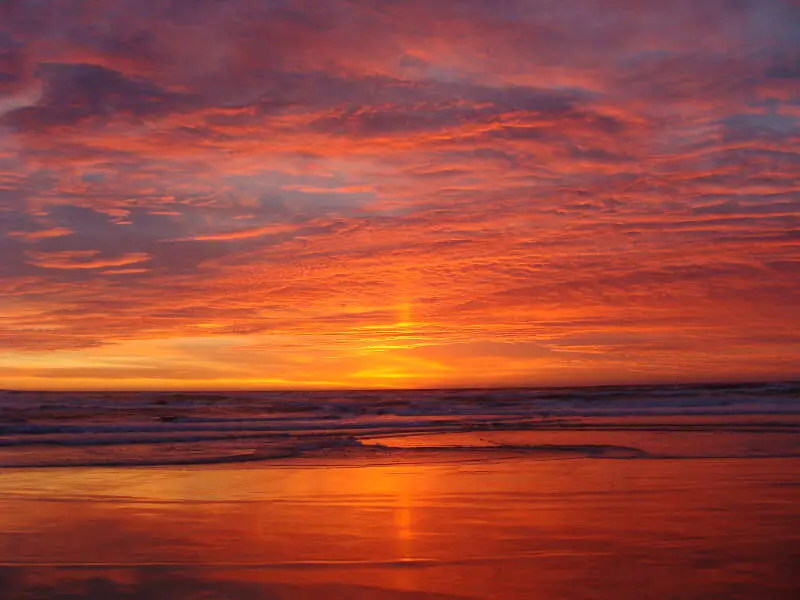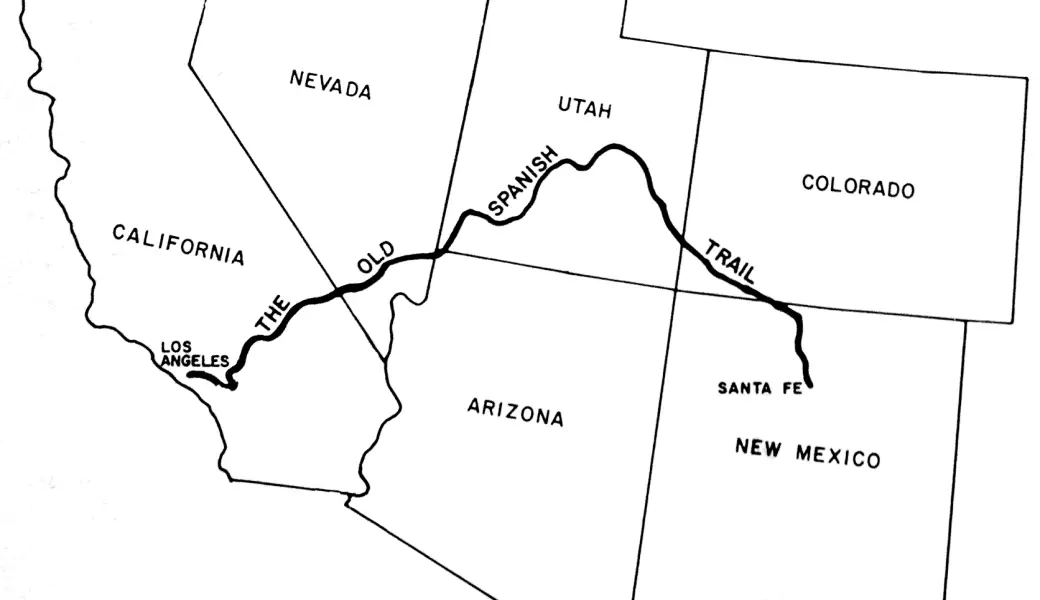 Source: Public domain
El Monte is just a bit east of Los Angeles. Here, 47% of the residents are high school dropouts. There are 10 bars for every library here. In fact, there aren't very many libraries at all in El Monte.
We're not saying that a lack of libraries is a sign that people are stupid. We get it: Lots of people don't attend libraries, and you can learn anything you want on the web. That's if you have the web. There are large percentages of every large city that don't have a computer or internet, and rely on a library in which to learn.
And that would be really tough in El Monte.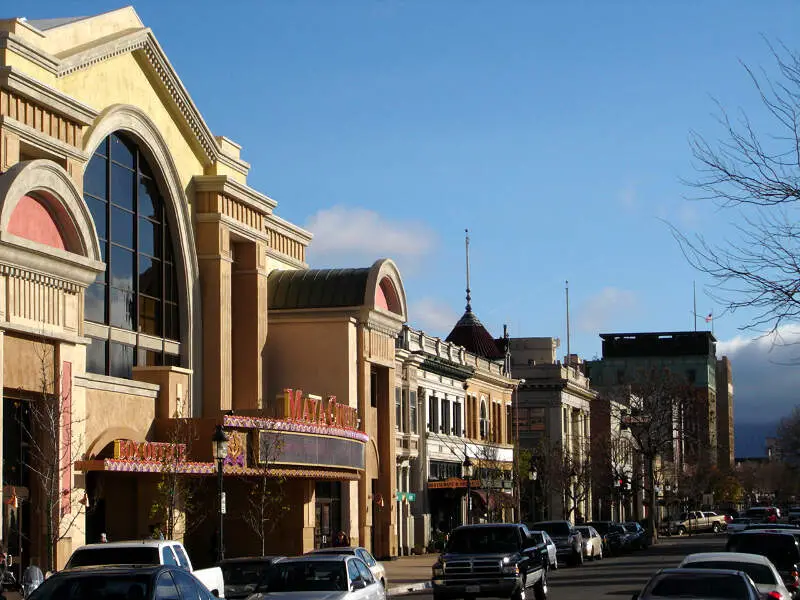 So here's the deal with Salinas: It has one of the nation's highest number of uneducated residents. That's a fact. But the library to bar ratio is actually respectable. There are quite a few libraries in town here.
For that reason, we're arguing that there's no excuse that such a large percentage of the population remains uneducated. Like quite a few other cities on this list, Salinas is a huge agricultural town, and it has one of the largest concentrations of illegal immigrants in the nation.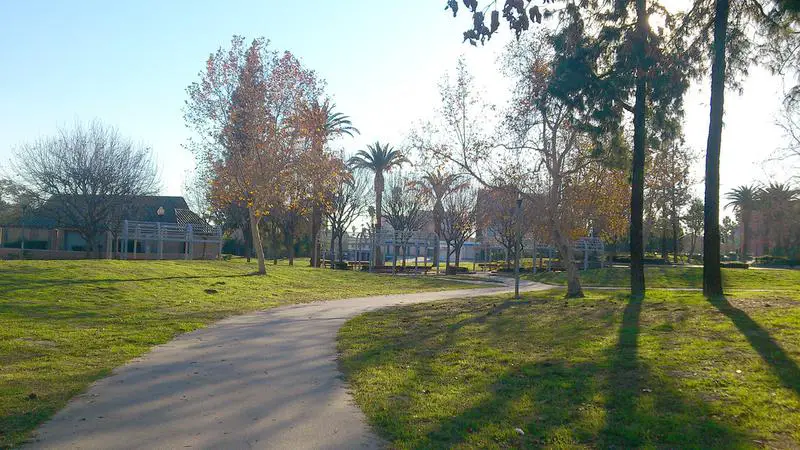 San Bernardino has been on our list before. And, we can attest that there are lots and lots of dumb people walking around San Bernardino any given day. While there are a decent number of city libraries here, if you ask a native of San Bernardino, they'd tell you the bars and clubs are much more popular.
It's a place of high crime, and one where the people who have a decent education move away from. And it seems that those who have no motivation to excel in life take their place.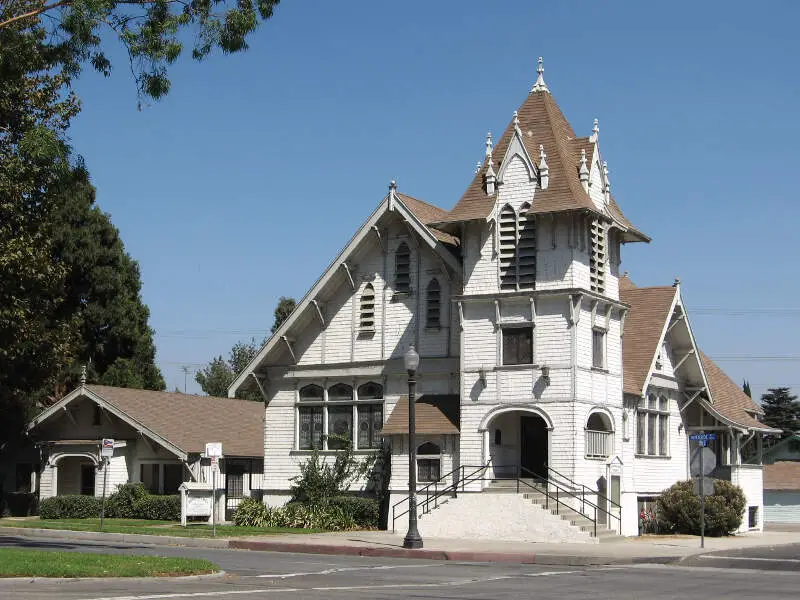 Source: Public domain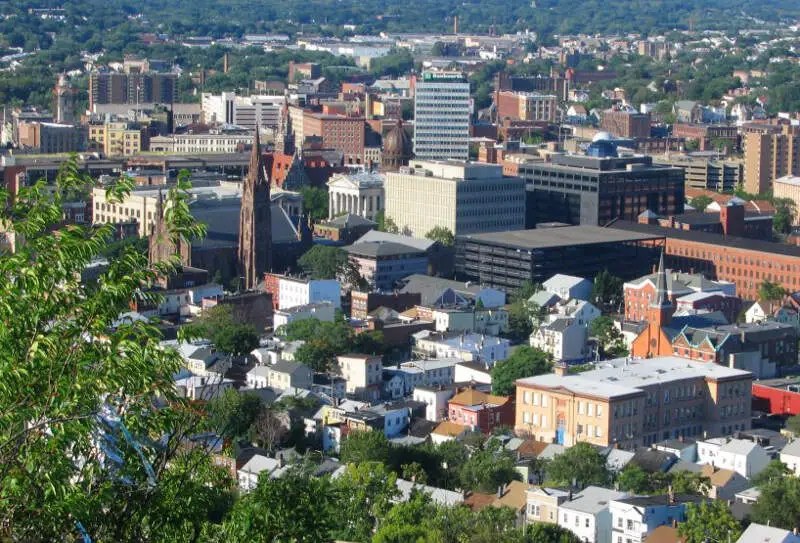 When you have 22 bars for every library, and half of the people in your city are walking around without a high school education, that's a sign that your town is lacking some real intelligence.
While we're not judging the individual intelligence level of anyone in Santa Ana in particular, it's clear there's not a lot upstairs with many, many people here.
Santa Ana is centrally located in Orange County, and it's considered one of the most densely populated cities in the country.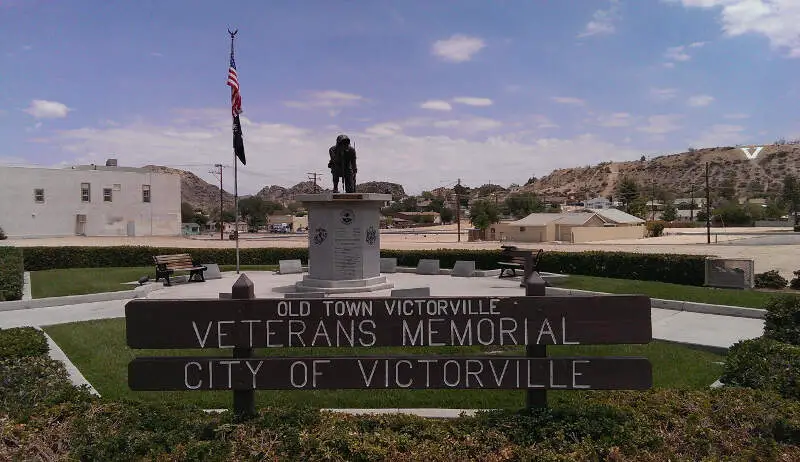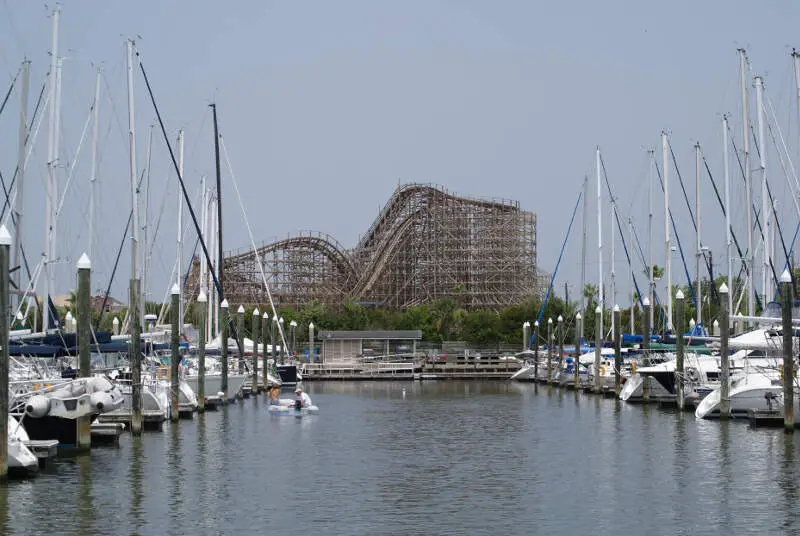 When your city's nickname is "Pasa-get-down-dena", that's a clear indication that people are partying a lot more than learning. And more than a third of people seem to want to keep it that way.
A big part of the economy here is gas and oil exploration. Which is a great career for a hard-working, blue-collar worker that makes up a majority of the people living here.
What stupid criteria did we use?
In order to rank the dumbest cities in the USA of A, we had to determine what criteria defines a dumb person.
We started by making a list of every place in the U.S. with over 100,000 people based on the 2017-2021 American Community Survey. That left us with ~250 places to rank.
We then looked at the following dumb-tastic criteria for each of the places on the list:
High school graduation rates
Number of bars vs. libraries per capita
Number of men in a city
Note: For the sake of getting reliable numbers, we counted places within a city's border, as well as within a short driving distance.
You can download the data here.
There You Have It — The Dumbest Big Cities in America
If you're measuring the locations in America where there are a high number of dropouts, few libraries, and where men tend to dominate, this is an accurate list.
A study by the Washington Post said women have better verbal skills than men. To that study, I say, "Duh!"
If you're curious enough, here are the least stupid places in America. Or, the smartest, if you will:
Ann Arbor
Boulder
Irvine
Detailed List Of The Dumbest Places To Live In America
| Rank | City | Population |
| --- | --- | --- |
| 1 | Santa Maria, CA | 109,309 |
| 2 | El Monte, CA | 110,144 |
| 3 | Salinas, CA | 163,004 |
| 4 | Jurupa Valley, CA | 104,684 |
| 5 | San Bernardino, CA | 220,821 |
| 6 | Rialto, CA | 103,799 |
| 7 | Paterson, NJ | 157,927 |
| 8 | Santa Ana, CA | 313,818 |
| 9 | Victorville, CA | 132,924 |
| 10 | Pasadena, TX | 151,964 |
| 11 | Newark, NJ | 306,247 |
| 12 | Elizabeth, NJ | 135,772 |
| 13 | Palmdale, CA | 167,987 |
| 14 | Hartford, CT | 121,562 |
| 15 | Pomona, CA | 151,592 |
| 16 | Hialeah, FL | 224,362 |
| 17 | Oxnard, CA | 202,981 |
| 18 | Laredo, TX | 254,697 |
| 19 | Ontario, CA | 175,223 |
| 20 | Mesquite, TX | 149,848 |
| 21 | Brownsville, TX | 185,849 |
| 22 | New Bedford, MA | 100,309 |
| 23 | Stockton, CA | 317,818 |
| 24 | Moreno Valley, CA | 208,371 |
| 25 | Waterbury, CT | 113,783 |
| 26 | Miami Gardens, FL | 111,706 |
| 27 | Bridgeport, CT | 148,529 |
| 28 | Lynn, MA | 100,233 |
| 29 | Kansas City, KS | 155,745 |
| 30 | North Las Vegas, NV | 259,638 |
| 31 | West Valley City, UT | 139,361 |
| 32 | Norwalk, CA | 103,330 |
| 33 | Fontana, CA | 208,087 |
| 34 | Garden Grove, CA | 172,708 |
| 35 | Allentown, PA | 125,250 |
| 36 | Springfield, MA | 155,770 |
| 37 | Odessa, TX | 112,640 |
| 38 | Lancaster, CA | 171,820 |
| 39 | Garland, TX | 245,075 |
| 40 | Inglewood, CA | 108,206 |
| 41 | Detroit, MI | 645,658 |
| 42 | Brockton, MA | 104,216 |
| 43 | Cleveland, OH | 374,861 |
| 44 | Modesto, CA | 217,728 |
| 45 | Fresno, CA | 538,678 |
| 46 | Escondido, CA | 151,443 |
| 47 | Dayton, OH | 138,416 |
| 48 | Downey, CA | 114,293 |
| 49 | Glendale, AZ | 245,685 |
| 50 | Elgin, IL | 114,156 |
| 51 | Bakersfield, CA | 398,756 |
| 52 | Warren, MI | 138,996 |
| 53 | Riverside, CA | 314,858 |
| 54 | Anaheim, CA | 348,204 |
| 55 | Antioch, CA | 114,750 |
| 56 | Visalia, CA | 140,109 |
| 57 | Lowell, MA | 114,804 |
| 58 | San Antonio, TX | 1,434,540 |
| 59 | El Cajon, CA | 106,043 |
| 60 | Corpus Christi, TX | 318,168 |
| 61 | Rockford, IL | 148,942 |
| 62 | El Paso, TX | 676,395 |
| 63 | Grand Prairie, TX | 195,992 |
| 64 | Milwaukee, WI | 578,198 |
| 65 | Greeley, CO | 107,014 |
| 66 | Amarillo, TX | 200,371 |
| 67 | Augusta-Richmond County Consolidated Government (Balance), GA | 201,264 |
| 68 | Mcallen, TX | 141,941 |
| 69 | Joliet, IL | 150,323 |
| 70 | Waco, TX | 136,800 |
| 71 | Las Vegas, NV | 634,786 |
| 72 | Pompano Beach, FL | 111,423 |
| 73 | Sparks, NV | 106,900 |
| 74 | Rochester, NY | 211,100 |
| 75 | Beaumont, TX | 115,013 |
| 76 | Wichita Falls, TX | 102,563 |
| 77 | Gresham, OR | 114,164 |
| 78 | Toledo, OH | 271,454 |
| 79 | Phoenix, AZ | 1,591,119 |
| 80 | Memphis, TN | 634,139 |
| 81 | Syracuse, NY | 146,781 |
| 82 | Long Beach, CA | 466,565 |
| 83 | Corona, CA | 157,844 |
| 84 | Akron, OH | 191,483 |
| 85 | Tucson, AZ | 538,167 |
| 86 | Miami, FL | 440,807 |
| 87 | Richmond, CA | 115,677 |
| 88 | Abilene, TX | 125,474 |
| 89 | Chula Vista, CA | 274,818 |
| 90 | Aurora, IL | 183,447 |
| 91 | Pueblo, CO | 111,424 |
| 92 | Palm Bay, FL | 118,709 |
| 93 | Los Angeles, CA | 3,902,440 |
| 94 | Dallas, TX | 1,300,239 |
| 95 | Kent, WA | 134,890 |
| 96 | North Charleston, SC | 114,542 |
| 97 | Midland, TX | 130,765 |
| 98 | Arlington, TX | 392,304 |
| 99 | Hayward, CA | 162,254 |
| 100 | Providence, RI | 188,812 |