Gayest states the United States research summary. We used Saturday Night Science to research the states with the highest percentage of same-sex households for 2023. The data comes from the American Community Survey 2017-2021 vintage, which breaks down sex by household status.
The state with the highest rate of same-sex houesholds in the United States is Vermont. 1.81% of households in Vermont are gay.

The state with the lowest rate of same-sex houesholds in the United States is South Dakota. 0.42% of households in South Dakota are gay.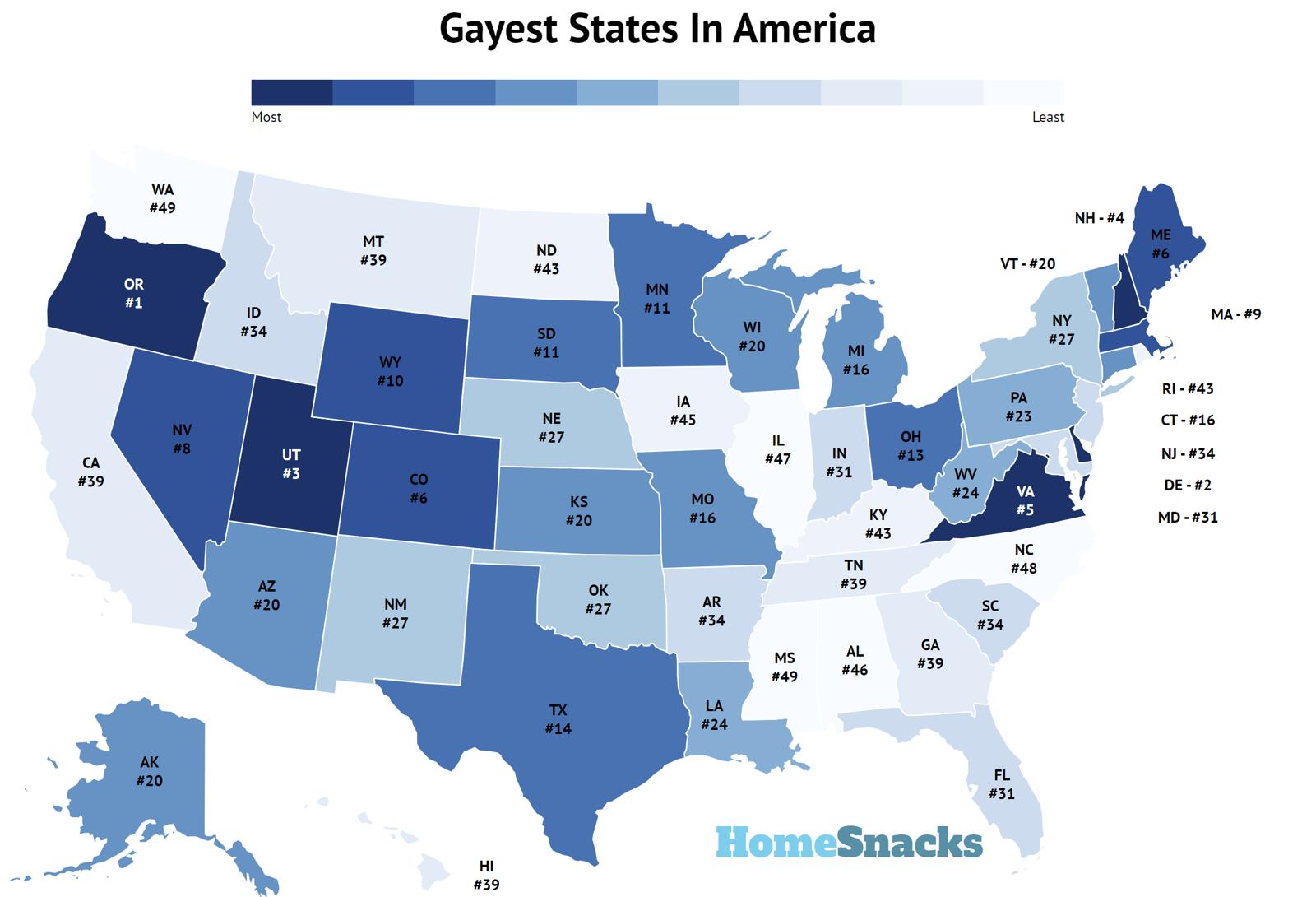 Click to enlarge
---
Table Of Contents: Top Ten | Methodology | Summary | Table
---
We've previously taken a look at the Gayest Cities in America and, to no one's surprise, San Francisco checked in as the gayest city. What was surprising was the relatively low percentage of households that reported to the Census as gay in San Francisco — only ~2%.
If the gayest city in the country has a gay population that small, how small must the gay population be across America? According to the Census — only about 0.5% of households are male-male or female-female.
What states have the largest gay population? States that are more liberal and that are on the East and West coasts skew more gay.
And as you might expect, the Upper Midwest and the South skew less gay.
The 10 Gayest States In The US For 2023
The bottom of the overall list (25-50) is no surprise as a bunch of Midwestern states and the South populate the bottom half (At least people don't report living in same sex households there, we'd imagine the % of the population that is gay is pretty consistent everywhere). But what's up with the top states? And why is California not number 1?
Related research:
The 10 Gayest States In America For 2023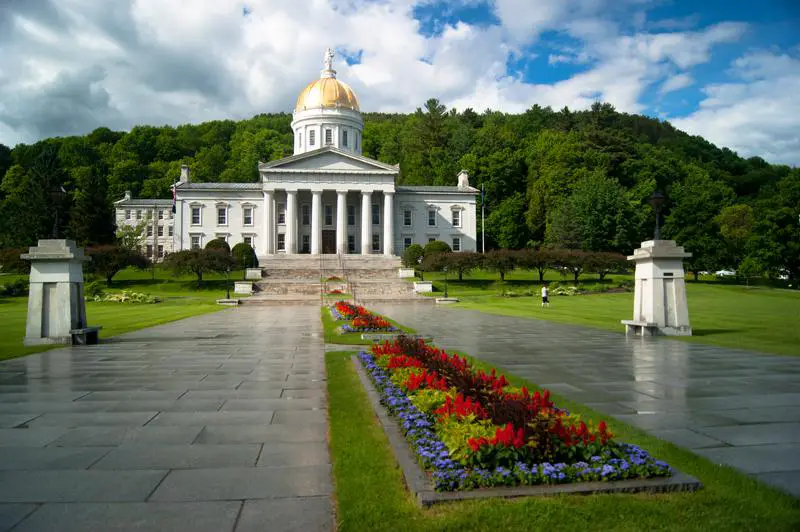 Source:
Wikipedia User
|
CC BY-SA 3.0

Total Households: 277,090
Gay Households: 5028
Percent Gay: 1.81%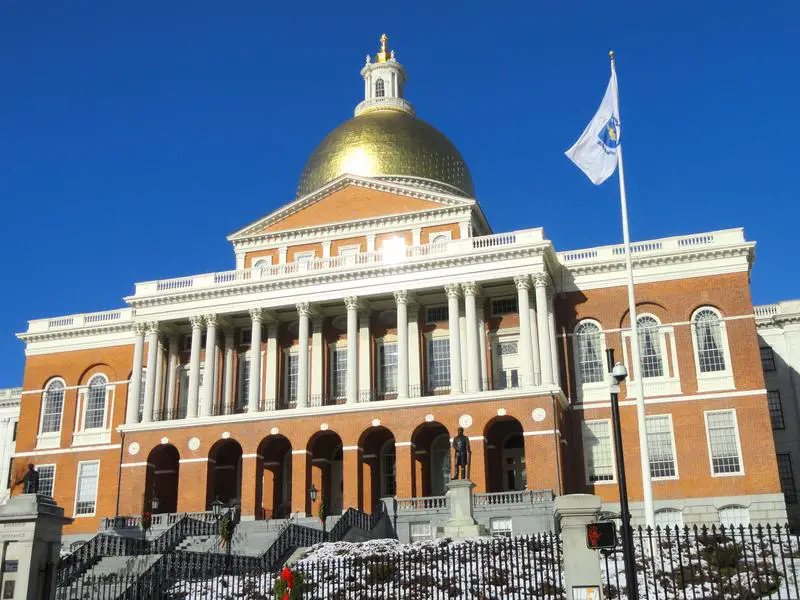 Source: Public domain
Total Households: 2,797,776
Gay Households: 42059
Percent Gay: 1.5%
Moving on, we come to our second gayest state in America, Massachusetts, where they gay population is 1.5%. Northampton and Easthampton. Boston is the 6th gayest major city in America.
Massachusetts also just passed a bill that would ban conversion therapy for LGBT teens, which would make the state the 16th in the union to do so.
Former congressman from Newton, Barney Frank was an openly gay state representativ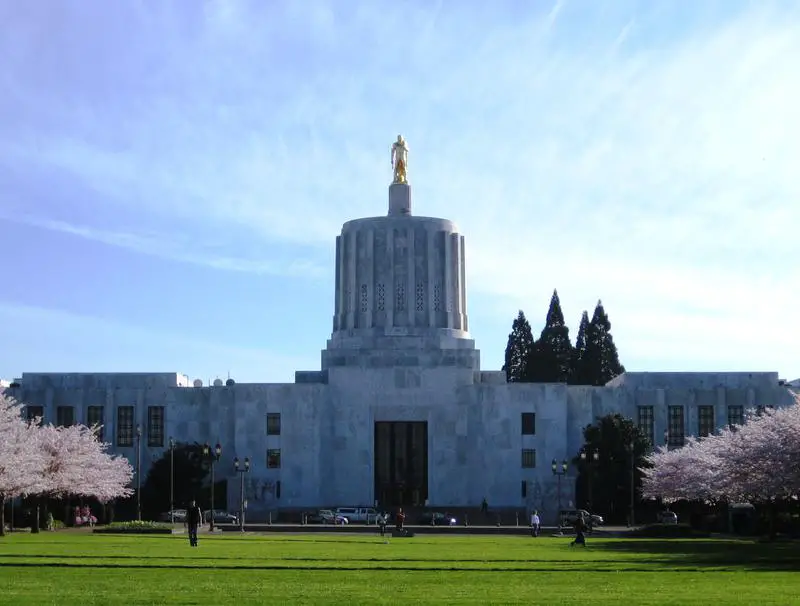 Source: Public domain
Total Households: 1,726,340
Gay Households: 23878
Percent Gay: 1.38%
We're going to move onto our next gayest state in the US, Oregon. Here, the gay population is 1.38%, and growing. The number of same sex couple households has increased by more than 30% in the last ten reporting years.
Portland leads the way in Oregon, for the number of gay residents. In fact, Portland is the 2nd most gay major city in America, where an estimated 1 in 19 residents is LGBT. Portland is so gay that the equal sign is seen more frequently here on car bumpers than on math tests. Cottage Grove and Troutdale are also popular cities for gays in Oregon.
Now the LGBT culture in Portland has such a long and storied history that there's a wikipedia page devoted to the topic. The Burnside Triangle is a notable section of downtown Portland. It has been a meeting place for Portland's LGBT community since the 1960s. Portland is also one of the few spots in the world where LGBT (and straight) couples have easy access to surrogacy, IUI, IUF and egg donation
Source:
Wikipedia User
|
GFDL
Total Households: 3,079,953
Gay Households: 41819
Percent Gay: 1.36%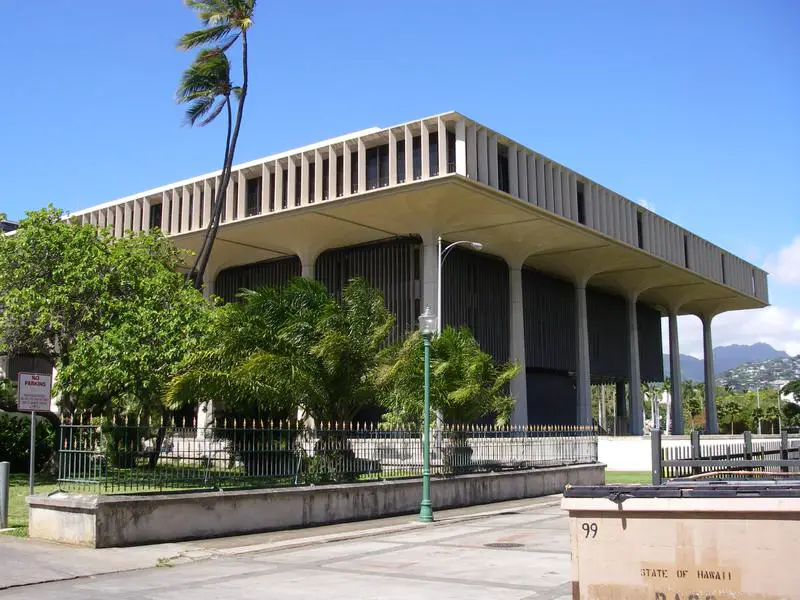 Source: Public domain
Total Households: 494,827
Gay Households: 6704
Percent Gay: 1.35%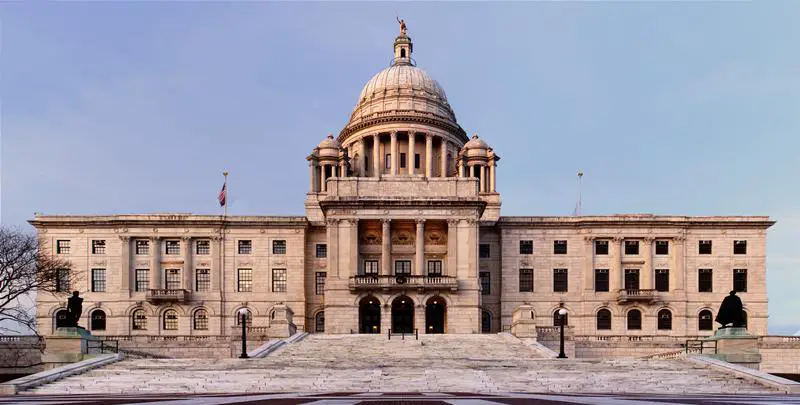 Source:
Wikipedia User
|
CC BY-SA 2.0

Total Households: 446,688
Gay Households: 6048
Percent Gay: 1.35%
Still on the coast is the sixth most LGBT friendly state in the country — Rhode Island.
1.35% of the population reported as gay in Little Rhody — what a cute nickname. Woonsocket seems to be the center of the gay population, while Providence clocks in towards the top also.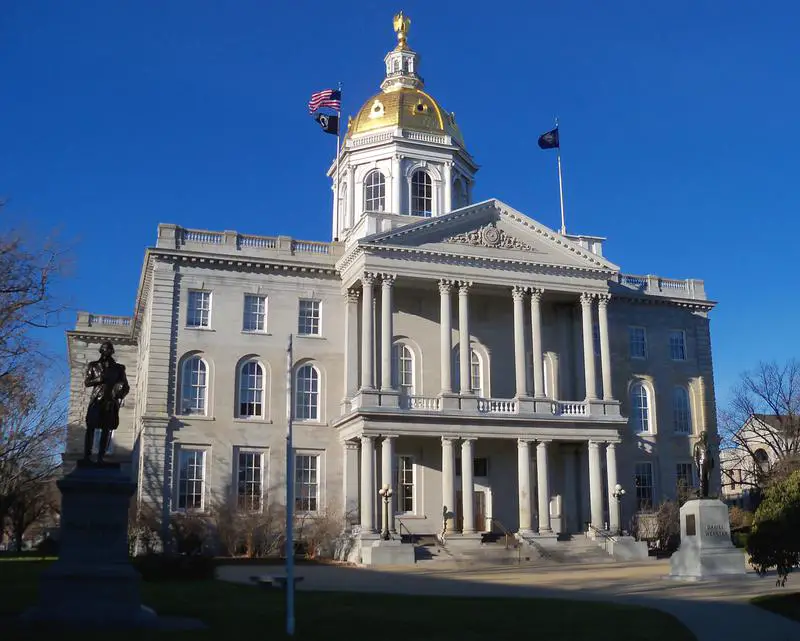 Source:
Wikipedia User
|
CC BY-SA 3.0

Total Households: 557,220
Gay Households: 7462
Percent Gay: 1.34%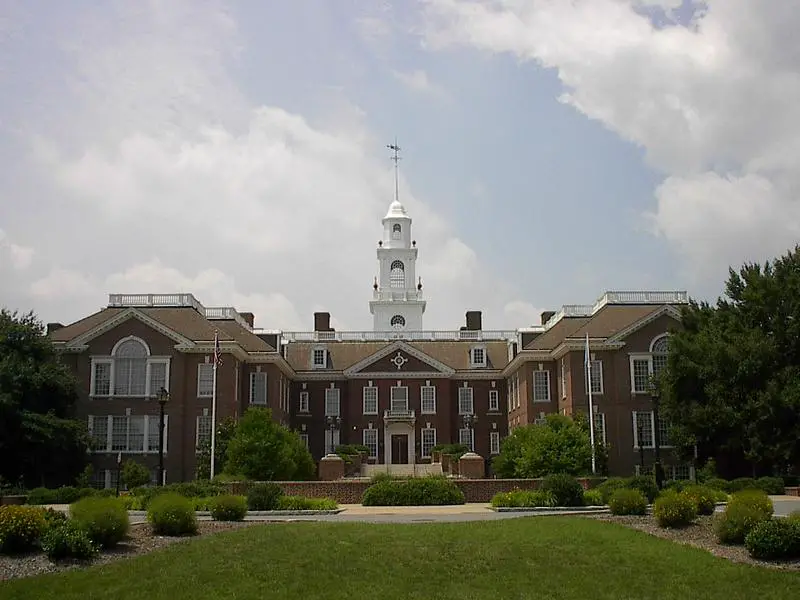 Source: Public domain
Total Households: 402,334
Gay Households: 5325
Percent Gay: 1.32%
Our next gayest state in America is Delaware. In Delaware, the estimated gay population is 1.32%. Delaware is actually the third fastest growing state for gay americans. Since the last census was taken in 2010, Delaware's same sex couple households has gone up by 41%.
Delaware State law bans discrimination on the basis of sexual orientation and gender identity, and the state has legally banned the practice of conversion therapy on minors since July 2018. Delaware is frequently referred to as one of the United States' most LGBT-friendly states, and a majority of Delawareans support same-sex marriage.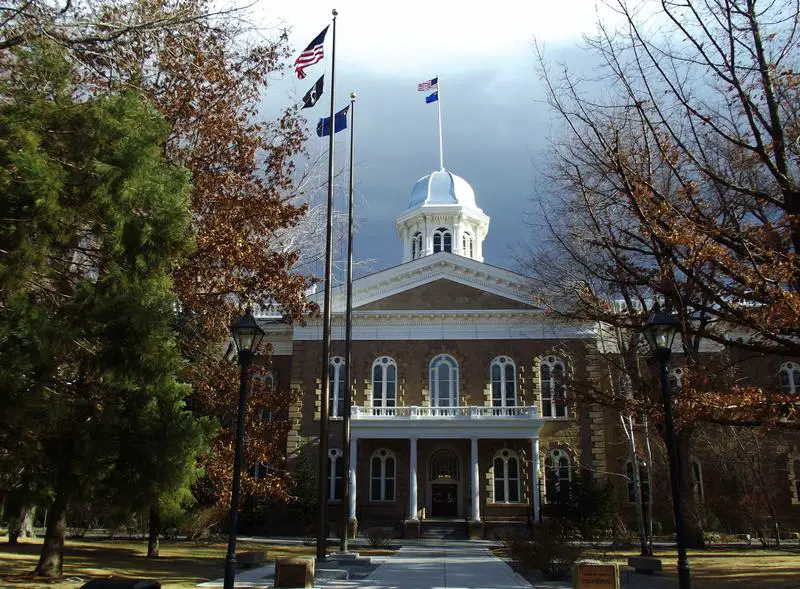 Source:
Wikipedia User
|
CC BY-SA 3.0

Total Households: 1,198,356
Gay Households: 15649
Percent Gay: 1.31%
The state of Nevada ranks as the gayest in America this year. Nevada's gay population has also increased dramatically – same sex couple households is up 43% since the last census.
Currently, Nevada's gay population is 1.31%. Now, you might think Las Vegas would have the most gay Americans in Nevada, but Reno and Las Vegas are virtually tied when it comes to the percentage of gay residents. Although, you could make a case that Las Vegas has more gay people within its city limits at any given time.
Reno was actually called the Queerest Little City in the World by a leading author, who cited. The book is pretty interesting, and it talks about how the California Gold Rush on the Nevada border in Reno meant men outnumbered women 23-1, so men danced with one another and dressed like women. It was so popular Nevada actually banned cross dressing for a while.
The 5 Star Saloon — Oldest Continuously Operating Gay/LGBTQ Bar in the State of Nevada is in Reno as well. And The Reno Gay Rodeo was a pioneering transnational LGBTQ event that brought the idea of a "gay" rodeo to the American mainstream. It was the first rodeo created by and participated in by LGBTQ individuals in both Reno and Nevada
Incidentally, Reno has always been a rebellious city – it's actually the divorce capital of the world, and it was the first city to allow gambling in America, in 1931.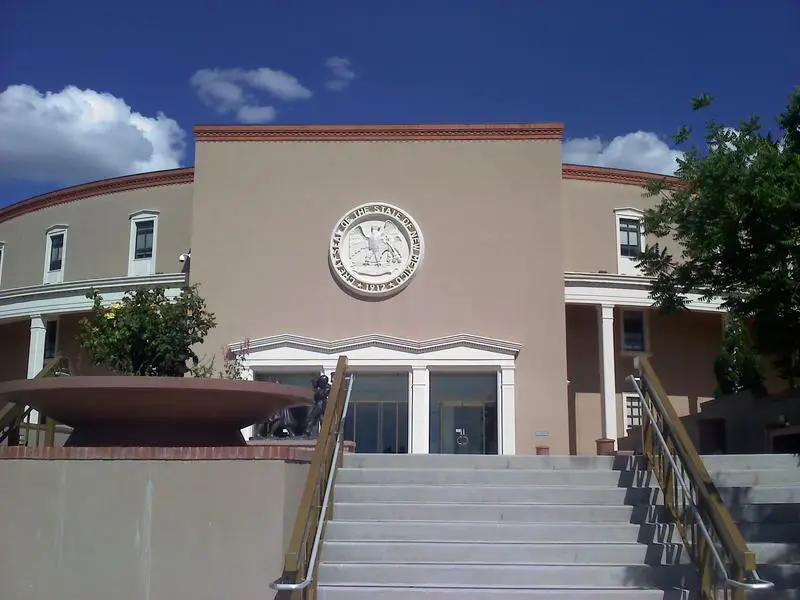 Source: Public domain
Total Households: 848,218
Gay Households: 10862
Percent Gay: 1.28%
Things can get pretty hot and sweaty and gay out in the desert, which makes New Mexico a gay destination apparently
There are some 10862 gay households here out of 750k, good for a number in the 1.28% range.
The gayest place in New Mexico is Grants for those playing at home.
How We Calculated The Gayest States In The United States Per Capita For 2023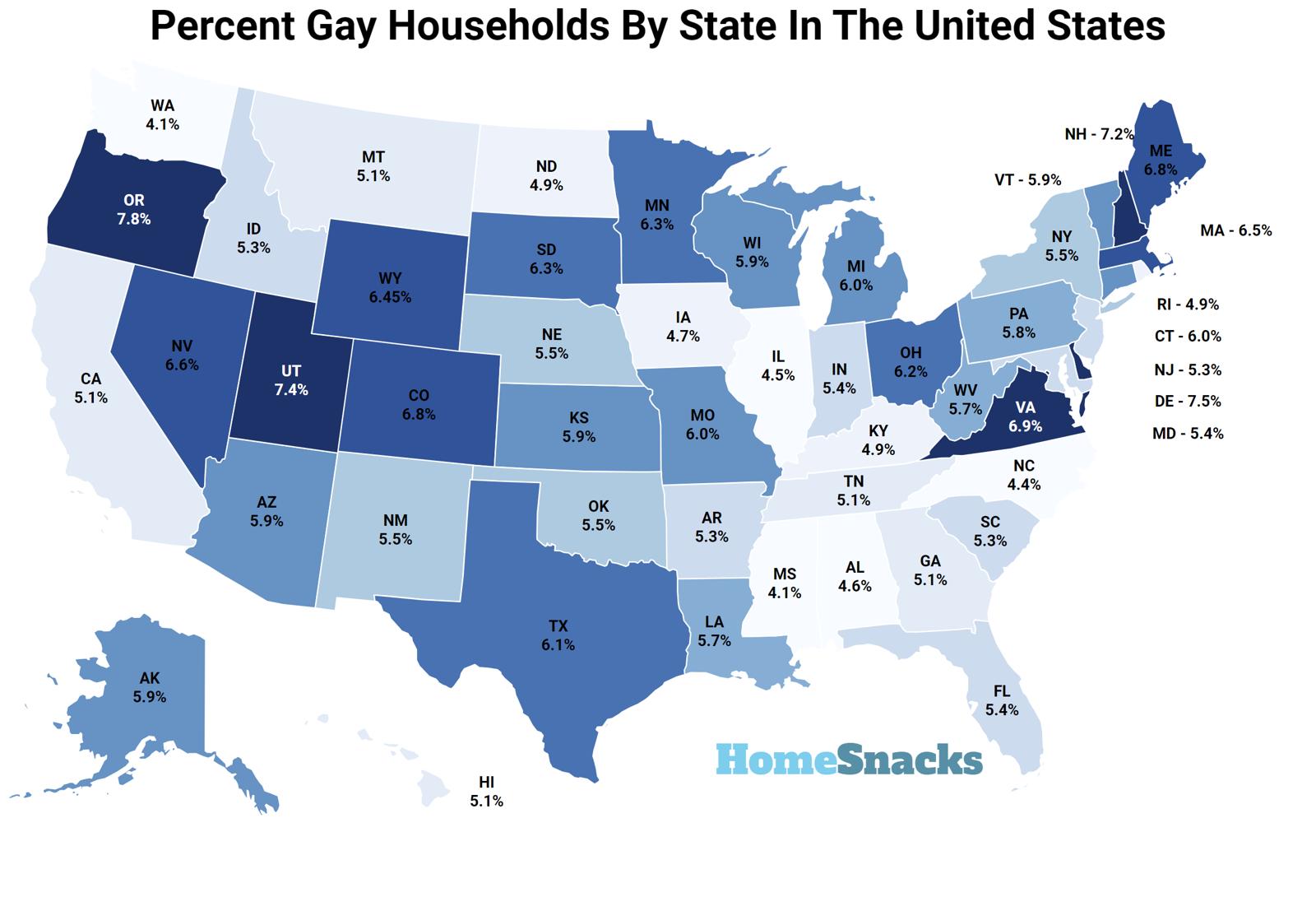 We've been ranking cities for almost a decade now and we always start our quests for data in the same manner — as stroll through the American Community Survey combined with Saturday Night Science.
And, as we expected given that we've already written on the topic of gay places several time, we knew they wouldn't disappoint.
This time we were directed to table B11009 from the 2017-2021 5yr ACS which reports on same sex households.
We looked at the following two criteria:
Unmarried-partner: Male householder and male partner
Unmarried-partner: Female householder and female partner
Next, we summed them up for each state and divided by the total number of households in the states. This gave us the number of gay households per capita. Finally, we ranked each state from the highest percentage of gay households to the lowest.
What's the gayest state in America? The state with the most pride ended up being Vermont.
The least gay state? South Dakota.
We updated this report for 2023. This report is our tenth time ranking the gayest states in America
Summary: Most LGBT Friendly States For 2023
Okay, so that's it – the gayest states in America. Hope this was informative. Vermont can take pride in its ranking this year as the gayest state in the US.
If you're thinking of trying to move to gay community, then stick to a coast.
But, if that isn't in the cards, there's always a big city close by with a gayborhood or two that'll welcome you in.
Here's a quick look at the least gay states on the list:
South Dakota
Nebraska
Alabama
For more reading, check out:
Gayest States In The US For 2023
| Rank | State | Households | Gay Households | % Gay |
| --- | --- | --- | --- | --- |
| 1 | Vermont | 277,090 | 5028 | 1.815% |
| 2 | Massachusetts | 2,797,776 | 42059 | 1.503% |
| 3 | Oregon | 1,726,340 | 23878 | 1.383% |
| 4 | Washington | 3,079,953 | 41819 | 1.358% |
| 5 | Hawaii | 494,827 | 6704 | 1.355% |
| 6 | Rhode Island | 446,688 | 6048 | 1.354% |
| 7 | New Hampshire | 557,220 | 7462 | 1.339% |
| 8 | Delaware | 402,334 | 5325 | 1.324% |
| 9 | Nevada | 1,198,356 | 15649 | 1.306% |
| 10 | New Mexico | 848,218 | 10862 | 1.281% |
| 11 | New York | 7,774,308 | 93412 | 1.202% |
| 12 | California | 13,550,586 | 162152 | 1.197% |
| 13 | Maine | 605,338 | 7118 | 1.176% |
| 14 | Florida | 8,826,394 | 98054 | 1.111% |
| 15 | Colorado | 2,384,584 | 25496 | 1.069% |
| 16 | Arizona | 2,850,377 | 29863 | 1.048% |
| 17 | Connecticut | 1,433,635 | 15017 | 1.047% |
| 18 | Maryland | 2,375,984 | 23842 | 1.003% |
| 19 | Texas | 11,087,708 | 107252 | 0.967% |
| 20 | Georgia | 4,092,467 | 38677 | 0.945% |
| 21 | Louisiana | 1,816,902 | 16584 | 0.913% |
| 22 | Pennsylvania | 5,294,065 | 48192 | 0.91% |
| 23 | Indiana | 2,726,489 | 24503 | 0.899% |
| 24 | Oklahoma | 1,573,180 | 14011 | 0.891% |
| 25 | Tennessee | 2,846,684 | 24724 | 0.869% |
| 26 | North Carolina | 4,299,266 | 37167 | 0.864% |
| 27 | Kentucky | 1,828,680 | 15779 | 0.863% |
| 28 | Illinois | 5,056,360 | 43318 | 0.857% |
| 29 | Minnesota | 2,322,190 | 19673 | 0.847% |
| 30 | Utah | 1,129,660 | 9541 | 0.845% |
| 31 | New Jersey | 3,516,978 | 29510 | 0.839% |
| 32 | Virginia | 3,380,607 | 28285 | 0.837% |
| 33 | Ohio | 4,878,206 | 40626 | 0.833% |
| 34 | Missouri | 2,521,832 | 20593 | 0.817% |
| 35 | Alaska | 274,574 | 2221 | 0.809% |
| 36 | Kansas | 1,175,294 | 8988 | 0.765% |
| 37 | South Carolina | 2,136,080 | 15712 | 0.736% |
| 38 | Arkansas | 1,216,207 | 8732 | 0.718% |
| 39 | Wisconsin | 2,491,121 | 17651 | 0.709% |
| 40 | Michigan | 4,089,794 | 28698 | 0.702% |
| 41 | Idaho | 717,151 | 4934 | 0.688% |
| 42 | Iowa | 1,330,995 | 8743 | 0.657% |
| 43 | Wyoming | 243,321 | 1570 | 0.645% |
| 44 | North Dakota | 331,481 | 1899 | 0.573% |
| 45 | Montana | 464,072 | 2424 | 0.522% |
| 46 | West Virginia | 736,341 | 3818 | 0.519% |
| 47 | Mississippi | 1,148,340 | 5927 | 0.516% |
| 48 | Alabama | 2,016,448 | 10310 | 0.511% |
| 49 | Nebraska | 803,157 | 4015 | 0.5% |
| 50 | South Dakota | 368,300 | 1537 | 0.417% |