Do you know a potential cheater?
Odds are that if you live in one of the cities below, you do. At least, you probably know someone who created an account on Ashley Madison, or had an account set up in their name by a friend or colleague.
There were over 32 million accounts created on Ashley Madison, and the going consensus is that almost all of them were created by men.
After analyzing the 100 biggest cities in the United States with Saturday Night Science, we identified the cities with the most Ashley Madison accounts per capita.
---
Table Of Contents: Top Ten | Methodology | Summary | Table
---
The 10 Cities In America With The Most Ashley Madison Accounts
Washington, DC
Many of these are wealthier cities with larger populations of professional men. Which means, in theory, they have a high number of people looking to discreetly hook up with a woman.
Check out more about America here:
The 10 Cities With The Highest Number Of Ashley Madison Accounts Per Capita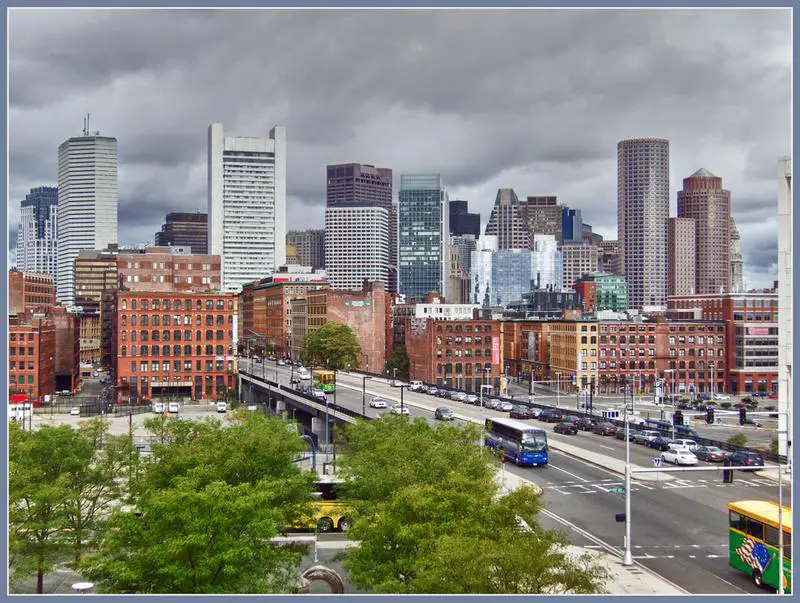 Wow, Boston men. Sounds like you've been pretty busy attempting to see what all the fuss was about on a site that specializes in helping you cheat on your wives.
Boston is actually one of the poorest cities of the 250 most population; residents average about $53K a year. So in this case, it wasn't about wealthy men attempting to skirt around their familial duties.
The divorce rate is 7.8% in Boston, which is just about double the national average. But not the highest of cities on this list by any stretch.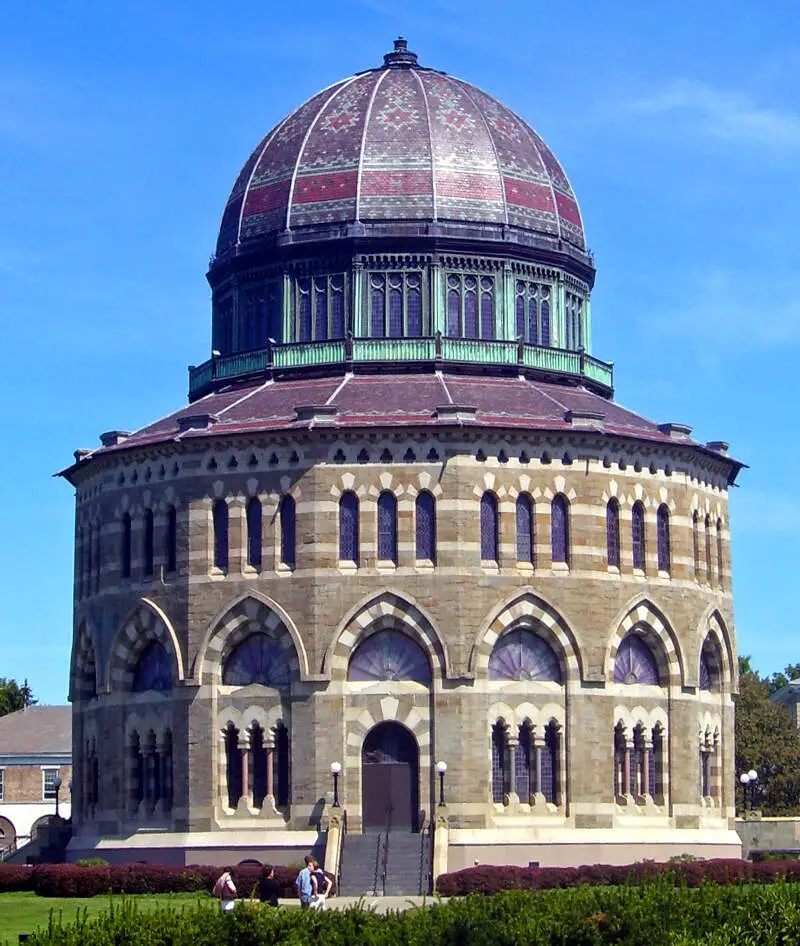 Schenectady is an interesting situation, data wise. It's a very blue collar place (not wealthy by any stretch), where there are a much higher percentage of women in the city than men.
In any event, you might be surprised to hear that there were more than 20,000 accounts created here. Yes, in a middle-of-nowhere city in Upstate New York.
The divorce rate in Schenectady is higher than 10%, and the unemployment rate is very high at 7.1%. Sometimes, cheating spouses do so because they're depressed.

No one is surprised that there were a high number of potential cheaters in New York City. You have a ton of rich, successful men who work and live here.
The percentage of New York City residents that's married is 39%, which is far lower than the national average. The percent that's divorced is 8%, which is far higher than the national average.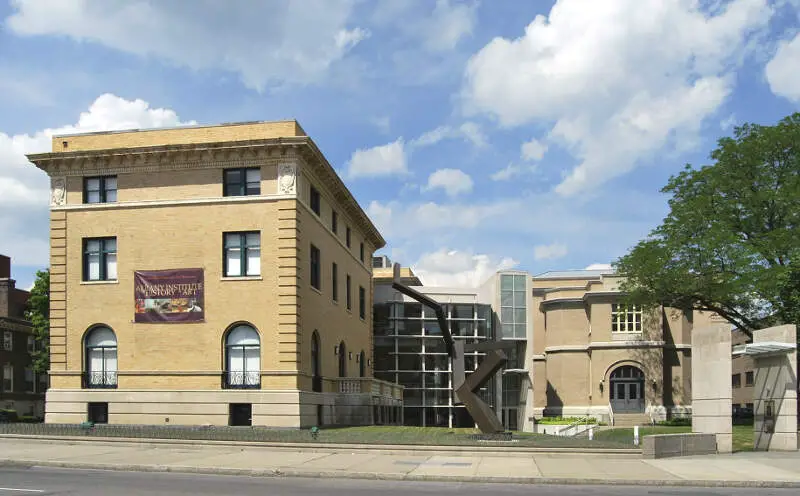 There were a ton of accounts registered with a Albany address on Ashley Madison. And Albany is far from a wealthy, successful town. Most of the population is very blue collar.
Perhaps it's just a matter of family values on the east coast.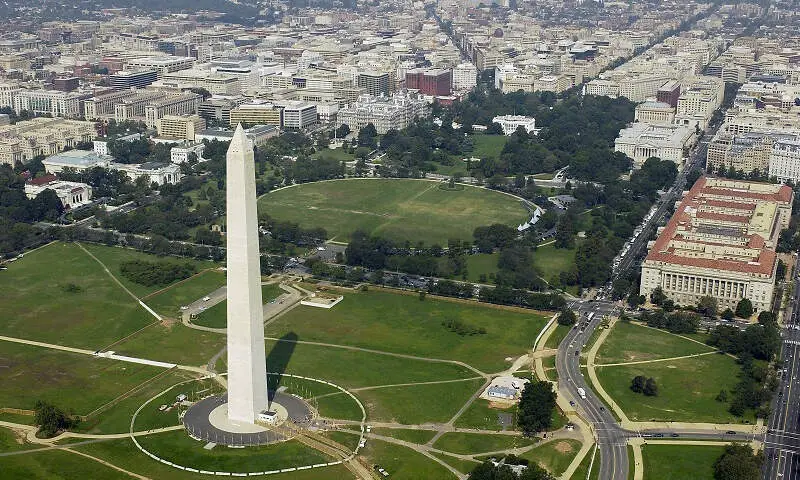 Source: Public domain
Is there really a surprise that the nation's capital has one of the highest numbers of cheating men in the nation? More than 50,000 accounts had Washington, D.C. addresses attributed to them.
The divorce rate for men in D.C. is at about 7%, which isn't too far above average.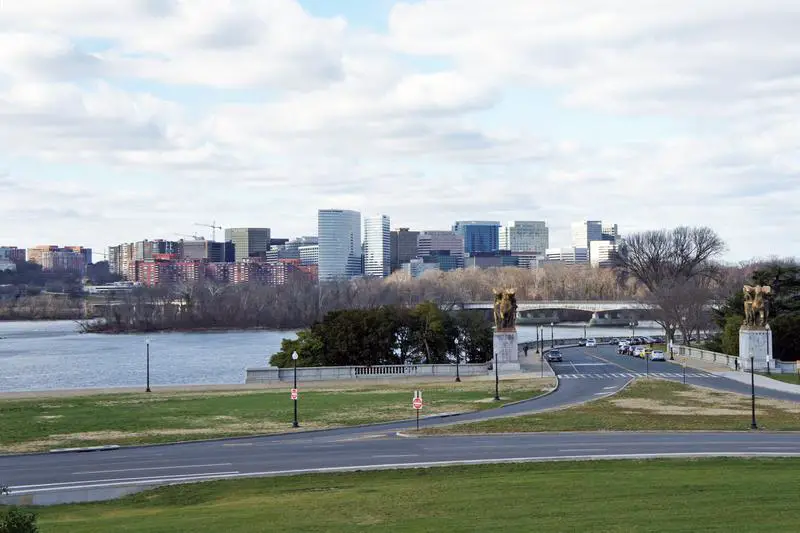 Arlington is a very wealthy and privileged suburb of Washington, D.C. where 8% of the population is already divorced, and where it sounds like a lot of the population shouldn't have been married in the first place.
There were a total of 15,500 Ashley Madison accounts created using an address from Arlington.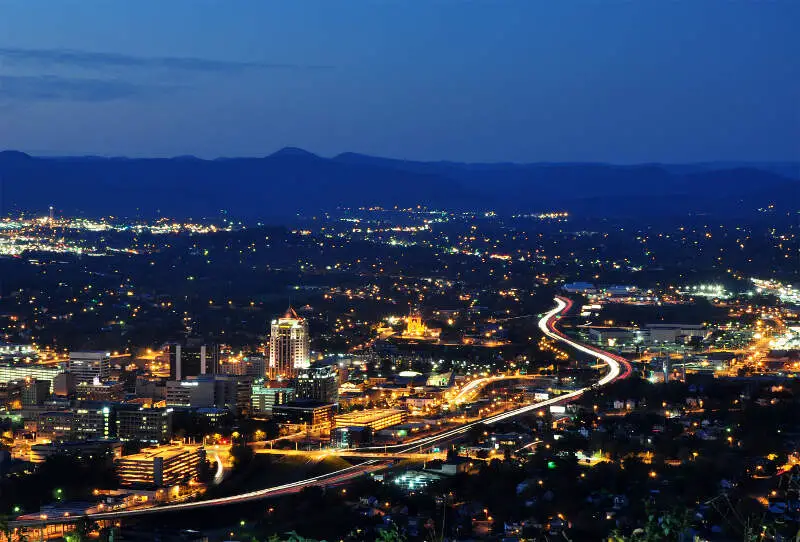 What's the deal with the number of cheaters in this part of the country? And, on the east coast in general?
Roanoke is a very blue collar town with a staggeringly high 13% divorce rate. And you can bet that number will continue to stay high, as long as husbands are creating Ashley Madison accounts. (Which is still up and running, by the way.)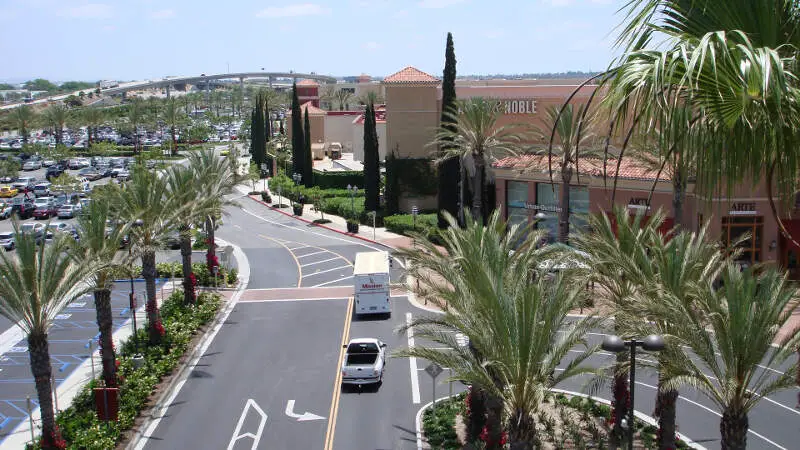 Source: Public domain
Irvine can make a claim that it's the king of west coast cheaters. Surprisingly, it's the only city from California in the top 10. (Pasadena isn't too far behind).
Irvine is an upper-middle class place in Orange County where people are highly educated, and where homes are far overpriced. The divorce rate is already inching towards 9% here.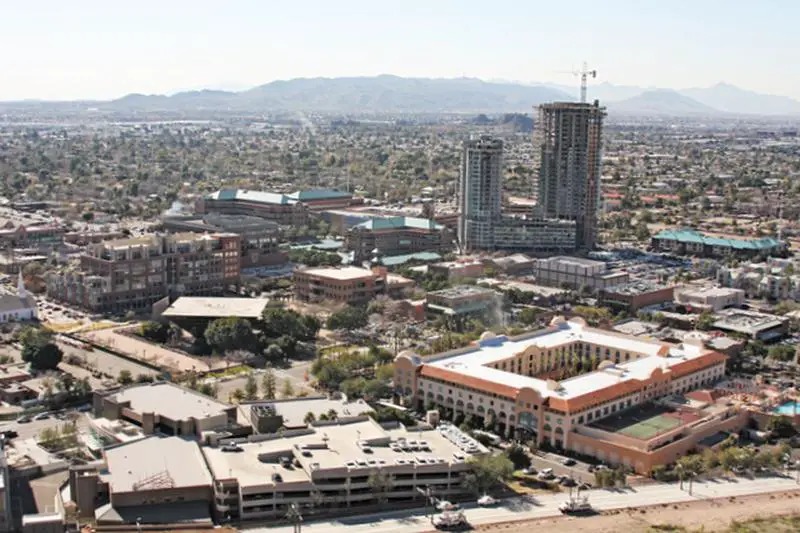 Tempe is a major college town in Arizona, so several of the 10,000 or so accounts created from Tempe may have been from obnoxiously nosy frat kids. But still, this middle class town already has a 10% divorce rate as it is.
Perhaps, based on the percent of the population that's already looking to cheat, it's a good thing that only 35% of the population is currently married.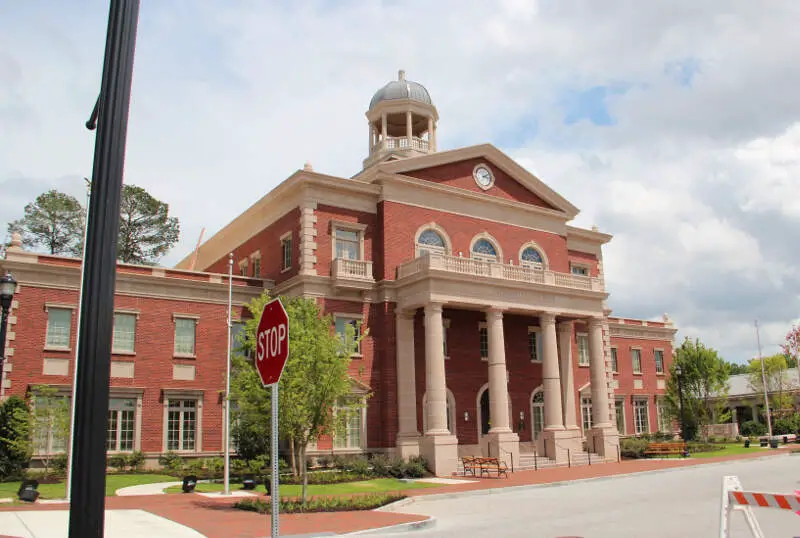 Source: Public domain
Most of the residents of Alpharetta are white, successful, smart, rich working professionals who work in Atlanta.
There are a lot of married people in Alpharetta, and 10% of the population is divorced. There were a total of 11,357 accounts registered with an Alpharetta zip code.
How We Determined The Cheaters of The United States
Want to know who is attempting to cheat? Go directly to the source of people actively trying to cheat — Ashley Madison users.
We used Saturday Night Science to analyze the Ashley Madison database leak. We counted how many accounts were created in each zip code. We are saying "accounts" and not "people" because it is possible to create dummy accounts assigned to a city or to have multiple accounts. However, we believe the number of accounts to be a solid proxy for the number of people trying to cheat.
We then matched each zip code to its corresponding city. If a zip code falls into more than one city, the accounts registered in that zip code were applied to each city.
Finally, we used an estimate for the population of the zip codes to identify the number of cheaters per capita.
After identifying the number of cheaters per capita in a city, we ranked each place from highest number of cheaters per capita to lowest. The place with the most cheaters per capita "earned" the title of cheating central of America.
We limited the analysis to only cities with greater than 100,000 people.
There You Have It — The Cities In The US Which Had The Most Ashley Madison Accounts
If you're measuring the locations in the United States where there are a high number of Ashley Madison accounts registered per capita, and we can assume that people registering on the site are exploring the idea to cheat, then this is an accurate list.
Here's a look at the cities in America with the fewest accounts per capita according to the data:
Mission
Brownsville
Laredo
Cities In The United States With The Most Ashley Madison Accounts
| Rank | City | Population Estimate | Account Estimate | Accounts Per Capita |
| --- | --- | --- | --- | --- |
| 1 | Boston, MA | 135,047 | 23,799 | 0.1762 |
| 2 | Schenectady, NY | 133,079 | 22,558 | 0.1695 |
| 3 | New York, NY | 1,220,436 | 184,891 | 0.1515 |
| 4 | Albany, NY | 108,875 | 14,945 | 0.1373 |
| 5 | Washington, DC | 418,859 | 55,231 | 0.1319 |
| 6 | Arlington, VA | 165,826 | 15,550 | 0.0938 |
| 7 | Roanoke, VA | 133,302 | 11,886 | 0.0892 |
| 8 | Irvine, CA | 159,661 | 13,977 | 0.0875 |
| 9 | Tempe, AZ | 114,798 | 9,896 | 0.0862 |
| 10 | Alpharetta, GA | 133,696 | 11,357 | 0.0849 |
| 11 | Buffalo, NY | 416,797 | 35,335 | 0.0848 |
| 12 | Irving, TX | 167,856 | 13,951 | 0.0831 |
| 13 | Ann Arbor, MI | 112,137 | 9,071 | 0.0809 |
| 14 | Pasadena, CA | 116,540 | 9,313 | 0.0799 |
| 15 | Scottsdale, AZ | 224,351 | 17,779 | 0.0792 |
| 16 | Charleston, SC | 132,713 | 10,489 | 0.079 |
| 17 | Clarksville, TN | 117,454 | 9,166 | 0.078 |
| 18 | Los Angeles, CA | 1,591,134 | 123,092 | 0.0774 |
| 19 | Charlotte, NC | 610,946 | 46,750 | 0.0765 |
| 20 | Lansing, MI | 123,590 | 9,438 | 0.0764 |
| 21 | Oceanside, CA | 146,959 | 11,190 | 0.0761 |
| 22 | Madison, WI | 212,346 | 16,004 | 0.0754 |
| 23 | Boca Raton, FL | 173,183 | 12,945 | 0.0747 |
| 24 | Atlanta, GA | 814,885 | 60,469 | 0.0742 |
| 25 | Austin, TX | 698,371 | 51,663 | 0.074 |
| 26 | Huntington Beach, CA | 158,209 | 11,648 | 0.0736 |
| 27 | Stamford, CT | 100,204 | 7,352 | 0.0734 |
| 28 | Worcester, MA | 127,725 | 9,349 | 0.0732 |
| 29 | Fairfax, VA | 122,544 | 8,914 | 0.0727 |
| 30 | Syracuse, NY | 159,036 | 11,430 | 0.0719 |
| 31 | Fayetteville, NC | 184,639 | 13,083 | 0.0709 |
| 32 | Springfield, MO | 166,029 | 11,750 | 0.0708 |
| 33 | Norfolk, VA | 166,051 | 11,677 | 0.0703 |
| 34 | New Orleans, LA | 246,191 | 17,246 | 0.0701 |
| 35 | San Diego, CA | 959,307 | 66,947 | 0.0698 |
| 36 | Lexington, KY | 219,675 | 15,265 | 0.0695 |
| 37 | Tampa, FL | 564,553 | 39,223 | 0.0695 |
| 38 | Rancho Cucamonga, CA | 129,593 | 8,982 | 0.0693 |
| 39 | Virginia Beach, VA | 366,655 | 25,024 | 0.0682 |
| 40 | Carrollton, TX | 103,201 | 6,993 | 0.0678 |
| 41 | Nashville, TN | 327,225 | 22,053 | 0.0674 |
| 42 | Harrisburg, PA | 138,527 | 9,273 | 0.0669 |
| 43 | Greenville, SC | 151,122 | 10,115 | 0.0669 |
| 44 | Marietta, GA | 246,339 | 16,451 | 0.0668 |
| 45 | Bellevue, WA | 115,836 | 7,708 | 0.0665 |
| 46 | Plano, TX | 235,179 | 15,637 | 0.0665 |
| 47 | Kansas City, MO | 416,171 | 27,650 | 0.0664 |
| 48 | Colorado Springs, CO | 413,348 | 27,354 | 0.0662 |
| 49 | Lafayette, LA | 113,710 | 7,492 | 0.0659 |
| 50 | Fort Lauderdale, FL | 624,412 | 41,108 | 0.0658 |